Newsflash: Lululemon released a new hi-tech yoga mat that uses 3D technology to set you up for proper alignment in all of your yoga postures. Is Lululemon's new Take Form Yoga Mat good enough to be classified as one of the best yoga mats on the market? Let's find out!
Lululemon Take Form Yoga Mat – A one-of-a-kind Lululemon mat that you're bound to fall in love with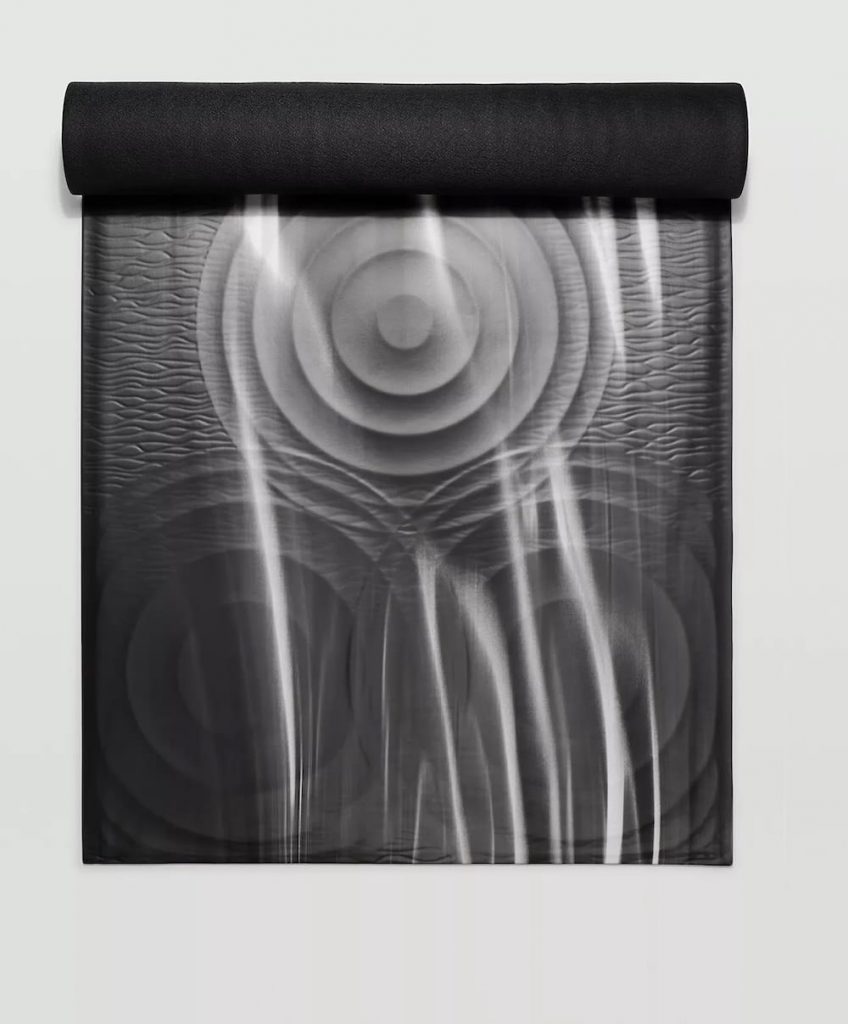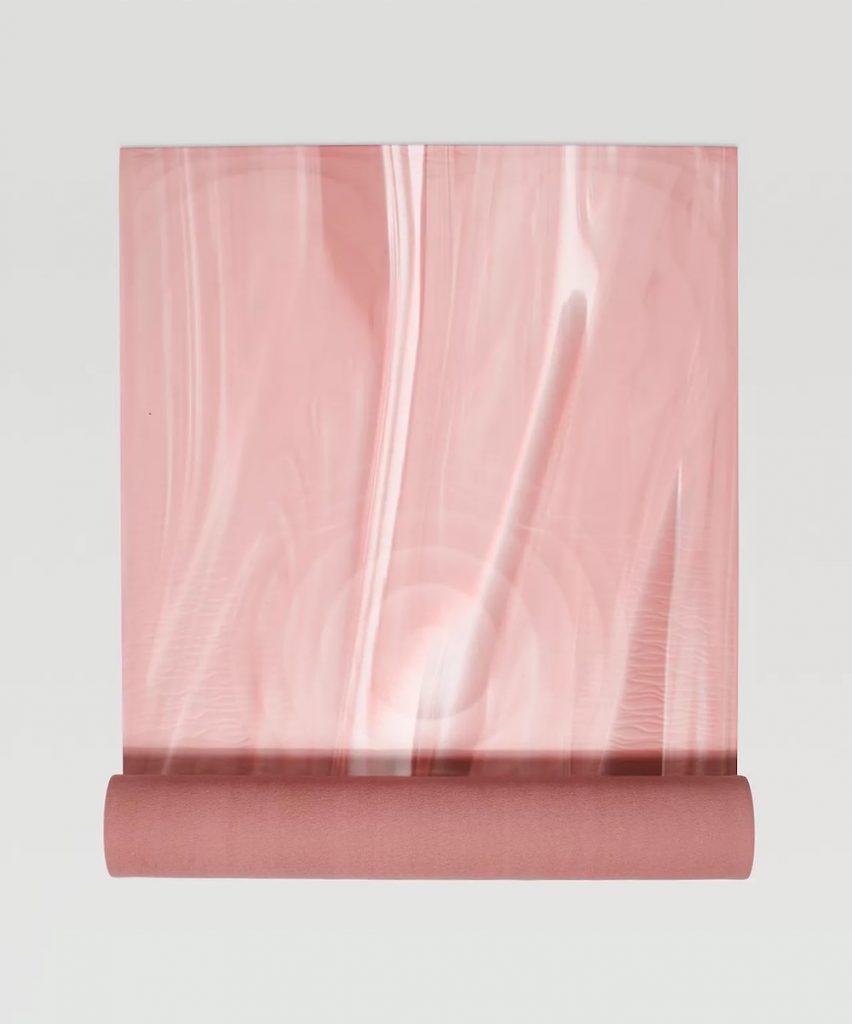 3D technology in Lululemon's latest yoga mat you say? Intrigued? Let's get into it.
---
Article content:
(Click any link below to jump directly to section)
---
A 3D yoga mat – say what?!
Lululemon's most recently revealed yoga mat was 2 years in the making, so you know that this Lululemon exercise mat has got to be good. The R&D team at Lululemon put some serious time, thought, and effort into the creation of this one-of-a-kind pose-perfecting piece of yoga equipment.
As well as having textured circular 3D ripple patterns to guide you into proper alignment in your yoga asana practice, this non-slip yoga mat is so grippy that your feet might squeal with excitement as you move into your postures (and stick them).
The ripples are not enough to throw you off balance. The ripples exist to create a memory experience for your hands and feet. You know we've all heard the term 'muscle memory', consider these soft ripples to be sensory memory experiences for hand and foot placement.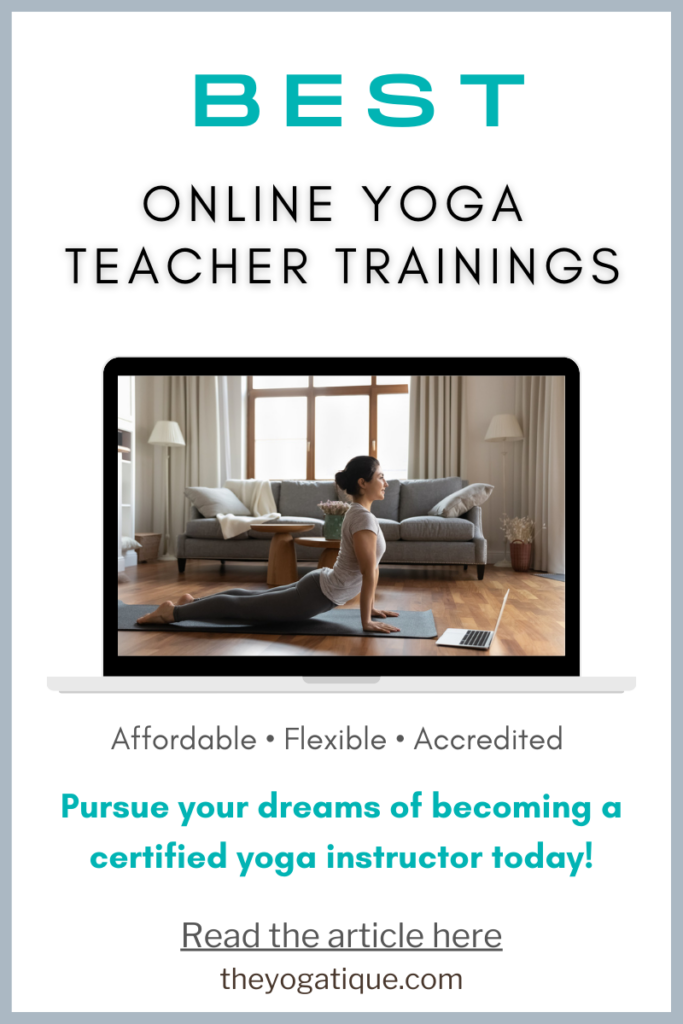 IS YOGA TEACHER TRAINING ON YOUR RADAR?
Online Yoga Teacher Training Offers
Affordability
Flexibility
Certification
Lifetime access
⬇Click below to discover the best Yoga Alliance registered online YTT's to join now ⬇
Lululemon – a brand that is known and loved
if you're a yogi or athlete, it is highly likely that you own or have owned at least one item from this brand that essentially made yoga pants what they are today.
But this brand is busy behind the scenes doing much more than making our butts look perky! The company's multiple-page manifesto outlines lofty goals and achievements pertaining to equality, sustainability, and their commitment to creating a better life for their employees and everyone on the planet.
Personally, I love to support companies that are committed to bettering the world and the lives of the people that make up their workforce.
Lululemon Take Form Yoga Mat – A sustainably sourced yoga mat
This rubber Lululemon workout mat is made with natural rubber material that is sustainably sourced and FSC™ (Forest Stewardship Council™) certified. Lululemon takes Earth stewardship very seriously, and the company has committed to sustainable practices that integrate into almost every aspect of their production and manufacturing processes.
Not a company to take environmental impact lightly, Lululemon's Impact Agenda reveals their plan that is in place that includes target dates to be using 100% renewable energy, reducing freshwater consumption by 50%, and reducing single-use packing by 50%. Love it!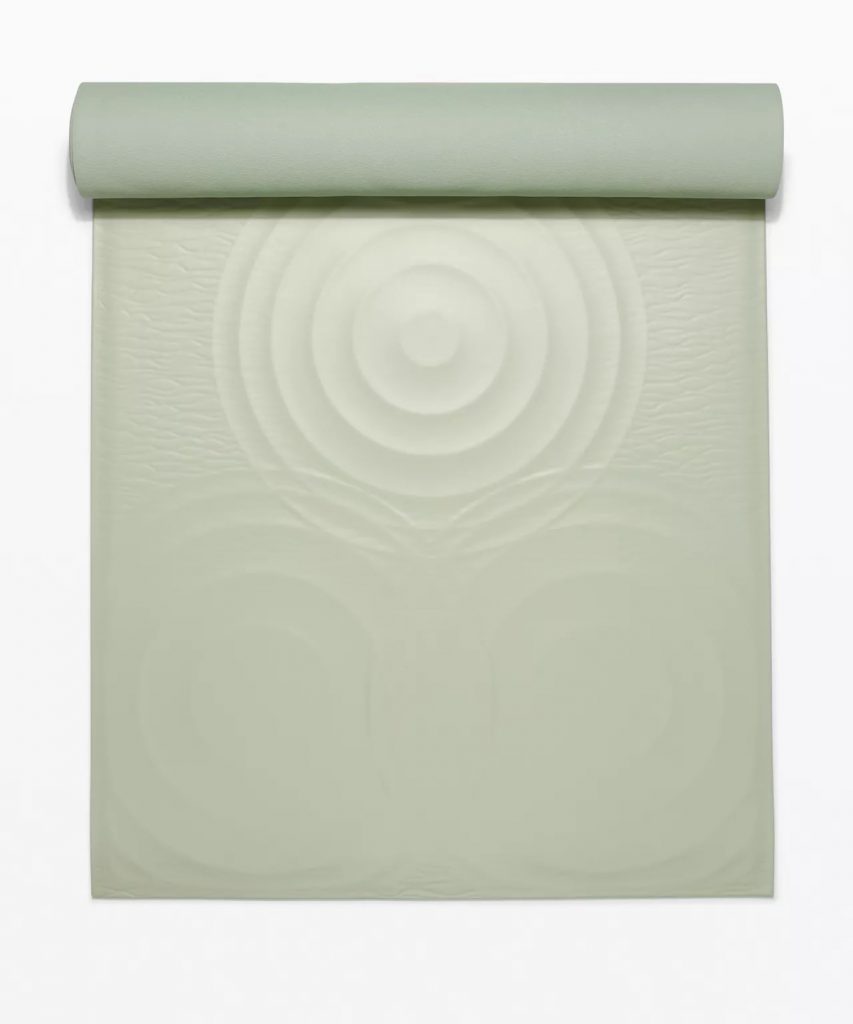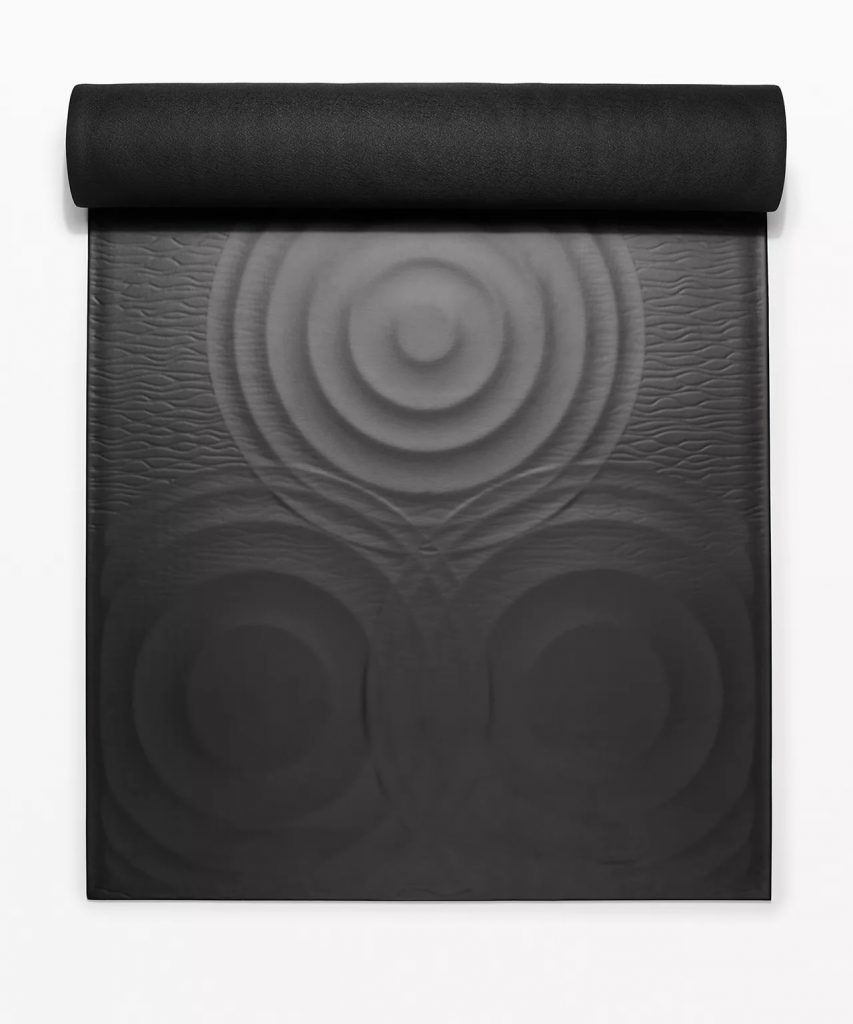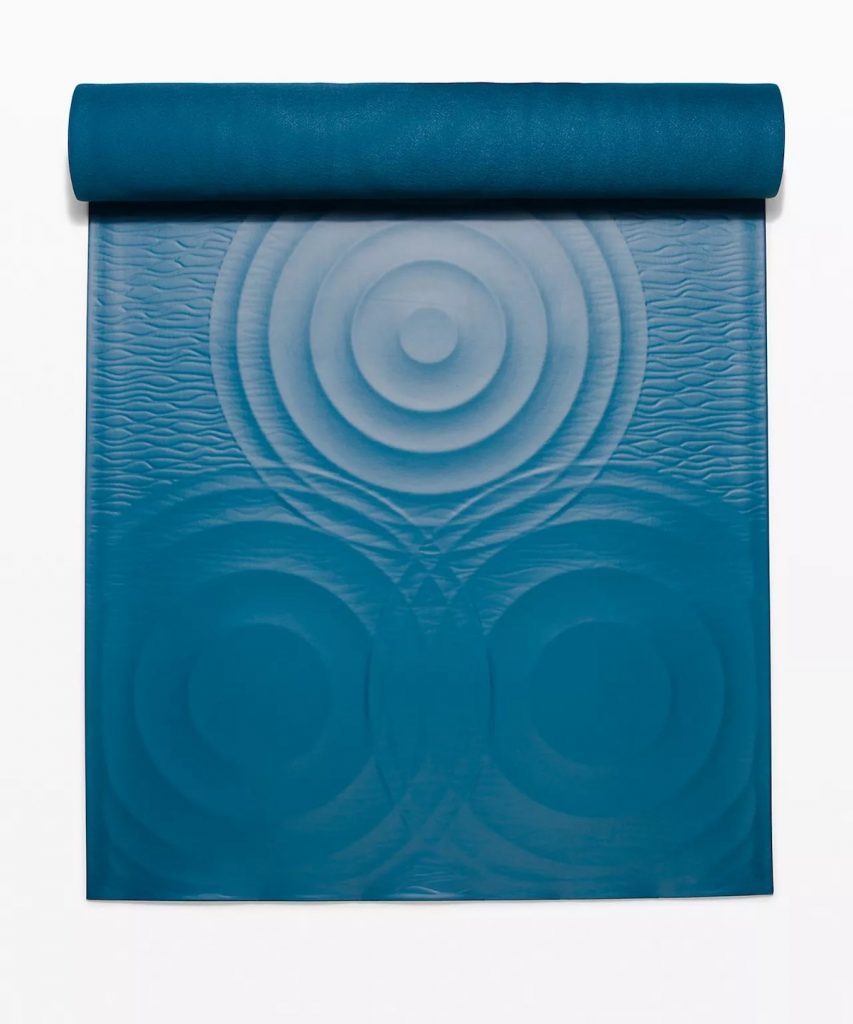 The thickness, weight, & dimensions of the Lululemon Take Form Yoga Mat
| | | |
| --- | --- | --- |
| Thickness: | Weight: | Dimensions: |
| 4mm | 4.9lbs | 26″ X 71″ (66cm X 180cm) |
Thickness:
If you've been waiting for the ideal yoga mat to come along that has the perfect density, texture, aesthetic, and cushion, you may have just found what you're looking for. At 5mm this could be considered a thick yoga mat, as many yoga mats are shy of 4mm. But for those of us with bony knees or tender shins, this little bit of extra padding goes a long way!
Weight:
Weighing in at 4.9lbs this isn't the lightest yoga mat, and it isn't classified as a travel yoga mat that can weigh half as much. But for at-home yoga practitioners or yogis who are just going back and forth to the studio, weight is not a huge factor when choosing a yoga mat.
Dimensions:
Sizing up at 66cm by 180cm or 26″ by 71″ this is a yoga mat that allows for plenty of room to move between all yoga postures.
Lululemon Take Form Mat color collection
Currently, this yoga mat is available in 5 colors to suit your fancy – black, black/white marble, rose pink/white marble, navy blue, soft mint green, and black.
The question still remains – is this the best Lululemon yoga mat yet?
Ok so after all of this, the question still remains – is this the best Lululemon yoga mat yet?!
Lulu has got some pretty stiff in-house competition and expectations to live up to being the manufacturer of their touted Lululemon Reversible Yoga Mat.
The Reversible Mat has got quite the reputation that it has established among diehard yogis, but the Take Form Mat is different in many ways. That said, could there be a need to own 2 Lululemon yoga mats? Perhaps.
Only time will be the true test of the success of the Take Form Yoga Mat, but for those who love to have the latest and greatest yoga gear, this mat just might be a must!
With free shipping and returns, can this enticing and curious new creation be passed up?!
Takeaway on the Take Form Yoga mat
Lululemon is a name that is known and trusted when it comes to creating cutting-edge yoga apparel and yoga accessories, and this new hi-tech creation is no exception.
This versatile non-slip exercise mat is thick and comfy with quality construction, like all of your favorite Lululemon yoga pants and Lululemon yoga mats. Will you be the first to try one?!
Some online yoga studios, online yoga teacher training programs, and brands that we write about may offer us a small percentage should you decide to purchase after reading our content. Thank you for enabling us to exist!