The Yogatique is your online yoga resource created for yogis, created by yogis.
Our intention is to feature the leading online yoga teacher training certification courses, online yoga Continuing Education courses, online yoga membership subscriptions, yoga apps, and more.
Online yoga classes and online yoga teacher training programs are offered at a fraction of the cost of in-studio classes and can fit into the busy lives we lead.
Since 2019, we have strived to create content about topics that will help you deepen your yoga practice on and off the mat.
Here's why we do it.
WE BELIEVE
Yoga should be inclusive and accessible to all.
Yoga is the journey of the self to the self through the self.
Yoga is nourishment to the body, spirit, mind, and soul.
---
OUR CONTENT CREATORS
---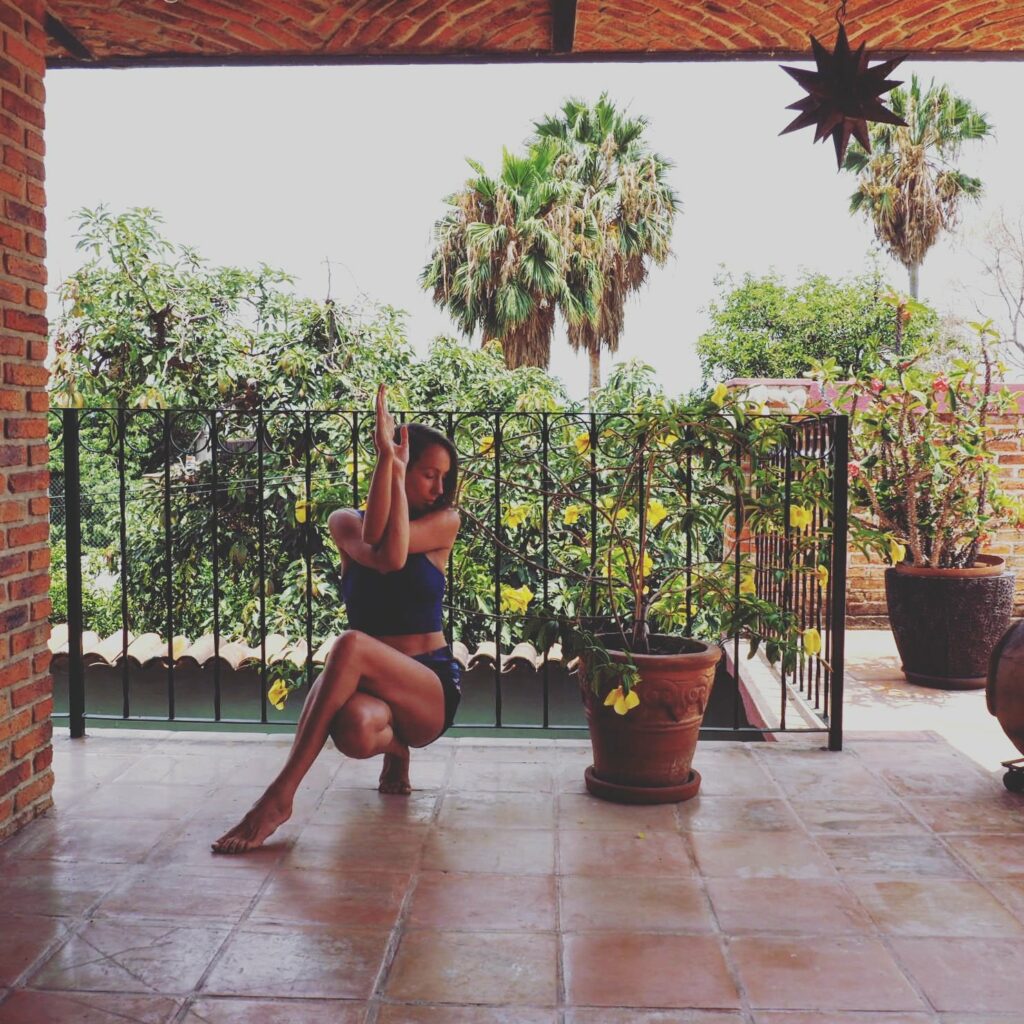 Heather is a (RYT-200) and the chief visionary officer of The Yogatique. She created The Yogatique after seeing a need for an online yoga resource herself.
Since 2013 she has been a "Global Citizen". While experiencing life in Bali, Philippines, Thailand, Costa Rica, and Mexico, she found that it can be challenging to find the caliber of yoga classes that she likes in the off-the-beaten-path destinations her life takes her.
When she moved to Thailand from the U.S., she turned to the internet for yoga classes to get her hardcore Vinyasa fix, and that is when she first discovered CodyApp, now known as Alo Moves. This is when and how she discovered the huge community of world-class yoga teachers teaching online. She was hooked.
Decades ago, when she first began practicing yoga in Bellevue, WA at Shakti Vinyasa Yoga which is a Baron Baptiste Power Yoga Studio, she went through an 8 class in-person intro to yoga series, and she read his book, Journey Into Power to further study yoga postures at home.
We highly recommend that those who are new to yoga go through in-person introductory training at some point, if possible. And/or begin your yoga learning journey with an intro series on an online yoga platform to build a safe and solid foundation for your yoga practice.
Heather graduated from Briohny Smyth's 'Aligned Yoga' 200-hour online yoga teacher training. You can read about her online yoga teacher training experience and her 8+ year membership with Alo Moves on The Yogatique.
Show more +
Gemma is a certified yoga and mindfulness teacher, and she is passionate about sharing her expertise on yoga and wellness through words, guiding others along the path of personal and spiritual development.
After realizing that corporate life in London was not for her, she booked a one-way ticket to Australia where yoga became her anchor, offering her grounding and stability as she explored this new time and place in her life.
Her next move took her to Koh Phangan, Thailand where she became certified to teach yoga in 2018. Aside from being a CYT-200, Gemma is also certified in Yin and Yoga Nidra. And she is certified in Thai massage.
One of the things that Gemma values most about yoga is how it changed her relationship with herself and taught her how to nurture her body, mind, and soul.
Aside from helping others find more peace and stillness, Gemma runs a kitten rescue project in Thailand, where she is currently residing.
Show more +