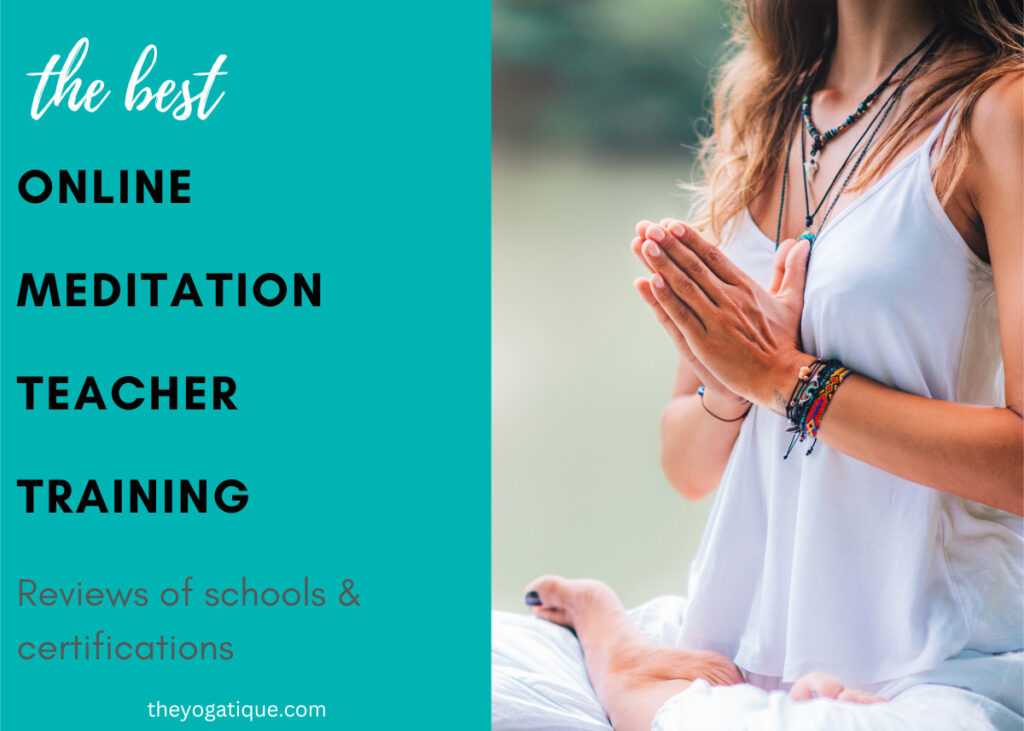 Let's face it, we do pretty much everything online. Shopping, researching, socializing, planning, researching, communicating, and the list goes on. This goes for education too. Including in the meditation space. Yes it's true that in this digital era, you can become a meditation teacher online. This article is about the best online meditation teacher training that you should consider joining today.
I've curated a list of online meditation certification courses that tick all the boxes and align with your budget while satisfying your other criteria, like the types of meditation and mindfulness techniques you want to study and learn the most. Below, I detail 200-hr and 300-hr certifications, including the learning formats and what's included in each course.
The online meditation teacher training described in this article all have very impressive educators behind them, so you'll get to study under the masters on your own time!
Of course, there are countless online meditation certifications from which to choose. And as with everything, some are better than others. While there are many more, I've distilled it down to just this small list because I believe there is a training below to suit everyone.
According to EarthWebe, approximately 200 to 500 million people across the globe partake in meditation, and in 2018, 52% of employers offered mindfulness training to employees.
I see those important statistics for all aspiring meditation teachers to know, illustrating that you're about to step into an in-demand industry with plentiful job opportunities and a bright future after you finish your online meditation course!
Now let's find the best online meditation certification for you.
---
Article content:
(Click any link below to jump directly to section)
---
What to expect in an online meditation certification program
Enrolling in an accredited meditation teacher training online is a great option if you want to learn how to teach meditation and fit the training into your life.
Rather than scheduling your life around your classes, you can instead take your classes around your availability.
Another one of the biggest advantages of choosing one of the online meditation certification courses in this article is that you can study under world-class educators that you might not have access to otherwise.
Online meditation instructor certification courses follow the exact same curriculum that the school would offer to their in-person students but in a more flexible format and at a lower price.
You can expect your training to be comprehensive and in-depth, and to fully cover the techniques and principles of meditation that you want to learn for your personal growth and professional applications.
The following areas of study will be included in your online meditation certification course syllabus
Technical skills: Mantra, Meditation, Concentration, Mindfulness.
Psychology and spirituality: Koshas, Chakras, Nadis
Anatomy and physiology: Of breathing and subtle energies
Philosophy, ethics and lifestyle: The study of spiritual scriptures such as The Yoga Sutras, Bhagavad Gita
Teaching and communication skills: Practice teaching, observing and giving feedback.
Your online meditation certification materials will include
Video lectures
Guided meditations
Required reading assignments
Practical hands-on assignments
Quizzes
Other resources & assignments to help you develop a deep understanding of meditation and how to teach it to others
Upon successful completion, you will be a certified meditation teacher and qualified and prepared to confidently teach and guide others through meditation.
Best Online Meditation Teacher Training 2023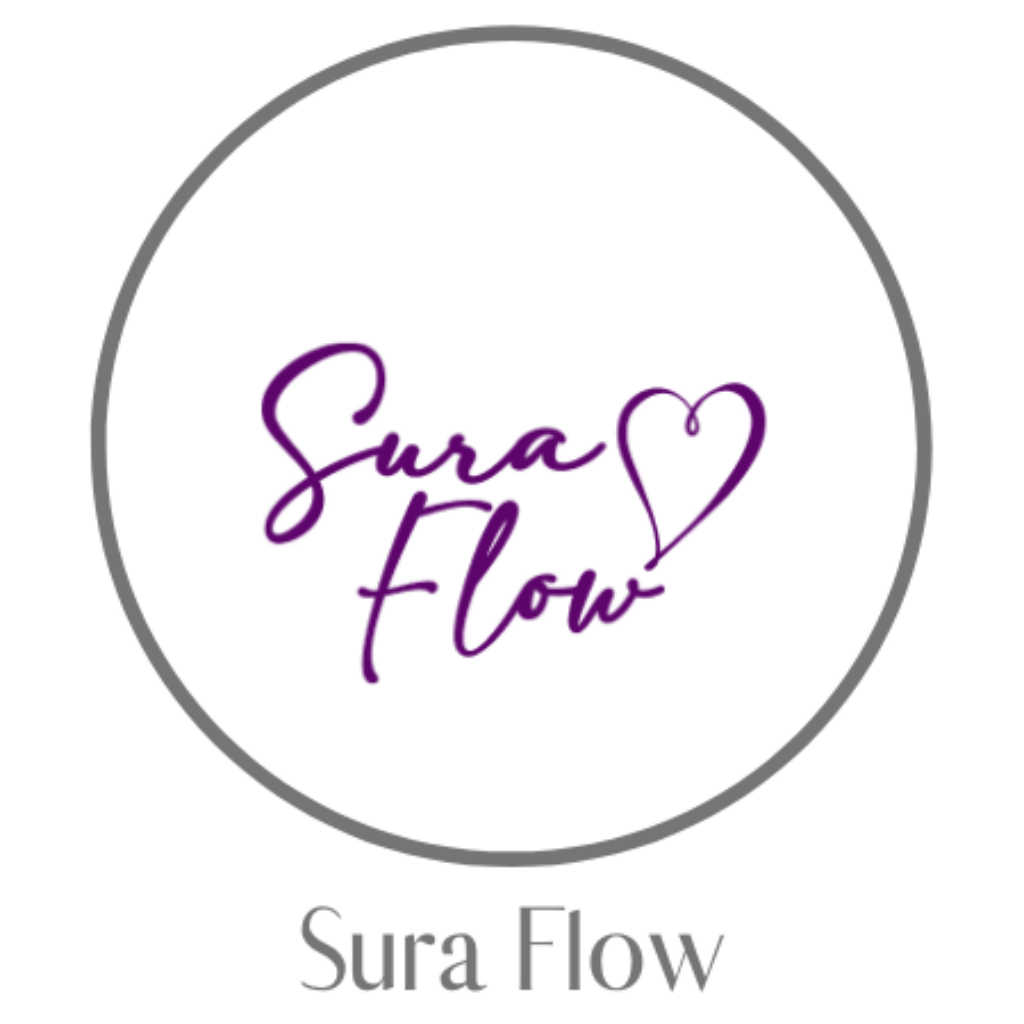 Sura Flow
300-hr Meditation & Coaching Certificate
Sura, the founder of Sura Flow, offers a fresh and modern approach to meditation. For the curation of her highly specialized 300-hour program called Liberate, Sura draws from her wisdom as an Executive Meditation Coach, Reiki Master, Certified Yoga Teacher, & Energy Teacher, and from the research she conducted when writing her book, Sura Flow: 3 Steps to Effortless Meditation and Unexpected Miracles.
Liberate is a six-month online certification course that includes a 12-week intensive course with cohorts and a 12-week practicum portion. In this training, you will learn how to guide calming meditation, become a more conscious leader, guide meditation sessions intuitively, help others develop a daily meditation practice, and find your voice as a guided meditation facilitator.
By becoming a meditation coach online through this course, you will graduate feeling ready to confidently lead individuals and groups through integrative energy healings and meditations as you develop into a leadership coach through this transformational program.
The professional business component of this course is extremely valuable and includes marketing planning strategies, leadership guides, and turnkey templates, ensuring that you are set up to launch your business just as soon as you're ready to start accepting clients.
The Sura Flow meditation and coaching certification syllabus includes
How to Coach Yourself & Others, 4 Meditation Techniques, 4 Approaches to Energy Healing, The Energetics of Meditation & Energy Management, The Essentials of Leadership Coaching, How to Create & Heal Through Intention, and more.
Sura Flow takeaway
| | |
| --- | --- |
| Access to course materials | 3 years |
| Course includes | 15 Live practice sessions, webinar training videos, one-on-one and group practice sessions, handouts, coaching assignments, writing assignments, facilitating meditation & observing sessions, coaching business toolkit, access to private Liberate community for coaches, Personal mentorship from a senior coach. |
| Course style (self-paced or cohort) | Cohort |
| Duration of course | 6 months |
| Max time allowance to finish course | 6 months |
| Payment plan options | Pay in full, 3 payments, 6 payments, 12 payments |
| Type of training | Meditation and coaching certification |
| Next start date | September |
SEE training
Sura Flow
300 hour Meditation & Coaching Teacher Training
Next start date is in September ✔️
Enrolling now ✔️
Only offered once a year ✔️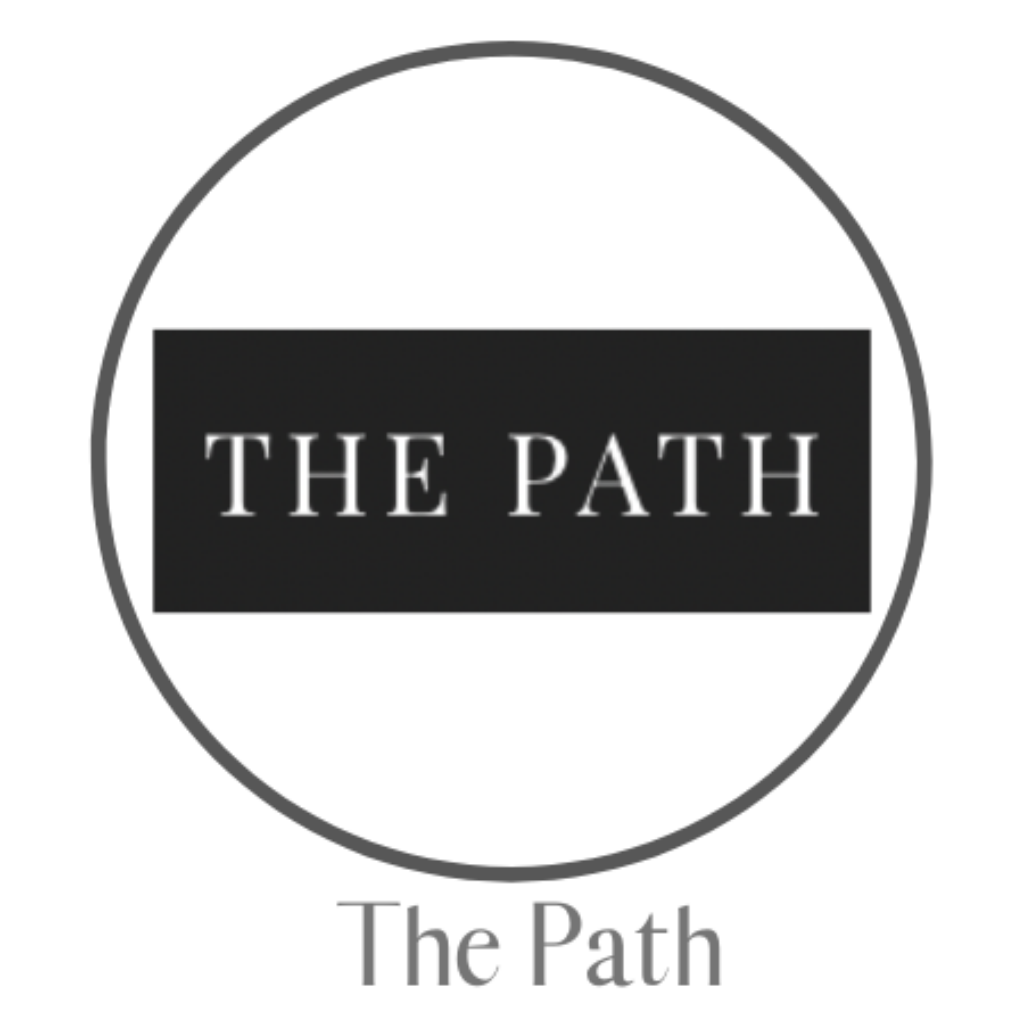 The Path
200-hr Meditation Certificate
⬇USE CODE THEYOGATIQUE100 FOR $100 OFF⬇
The Path's renowned online meditation teacher training program has been certifying meditation teachers since 2015. This unique 12-week program is offered annually and blends Buddhist wisdom with neuroscience and meditation techniques, giving you a multi-pronged, deep, and dynamic toolkit from which to draw from as a certified meditation teacher.
You will learn the neuroscience of meditation and how and why meditation affects the brain so profoundly.
This community-based transformational training delivers tangible and practical lessons and materials so that you can start to put the principles of being a meditation teacher into practice right away.
Dina Kaplan, the lead online educator at The Path has led meditation retreats around the world and has been featured in the New York Times, Forbes, Time Magazine, and more. She is known for demystifying Buddhist wisdom and making it relatable and easy to incorporate into everyday life.
The Path is a leading authority on meditation. Their methods will equip you to feel fully confident in guiding students through guided meditation, and mindfulness and compassion practices, also.
The Path meditation certification syllabus includes
5 Precepts (Sila) + Living with Virtue, Four Noble Truths, Ending the Cycle of suffering and Samsara, Eight-fold Path + Focus on "Right Action", 5 Hindrances, Insight, History of Buddhism, Three Universal Truths + Karma, Teaching + How to Answer Difficult Questions, Making People Feel Welcome, Encouraging Community, Mindfulness of the Breath, Mindfulness of Body Sensations, Mindfulness of Sounds, Mindfulness of Thoughts & Emotions, Compassion Meditation, Walking Meditation, and more.
The Path Takeaway
| | |
| --- | --- |
| Access to course materials | 6 months |
| Course includes | On-demand videos, meditation style of the week, 12 live group discussion classes, practice teaching. |
| Course style (self-paced or cohort) | Cohort |
| Duration of course | 3 months |
| Max time allowance to finish course | 3 months |
| Payment plan options | Multiple |
| Type of training | Meditation teacher certificate |
| Next start date | September |
SEE training
The Path
200 hour Meditation Teacher Training
Use code THEYOGATIQUE100 for $100 off ✔️
Next cohort begins in September ✔️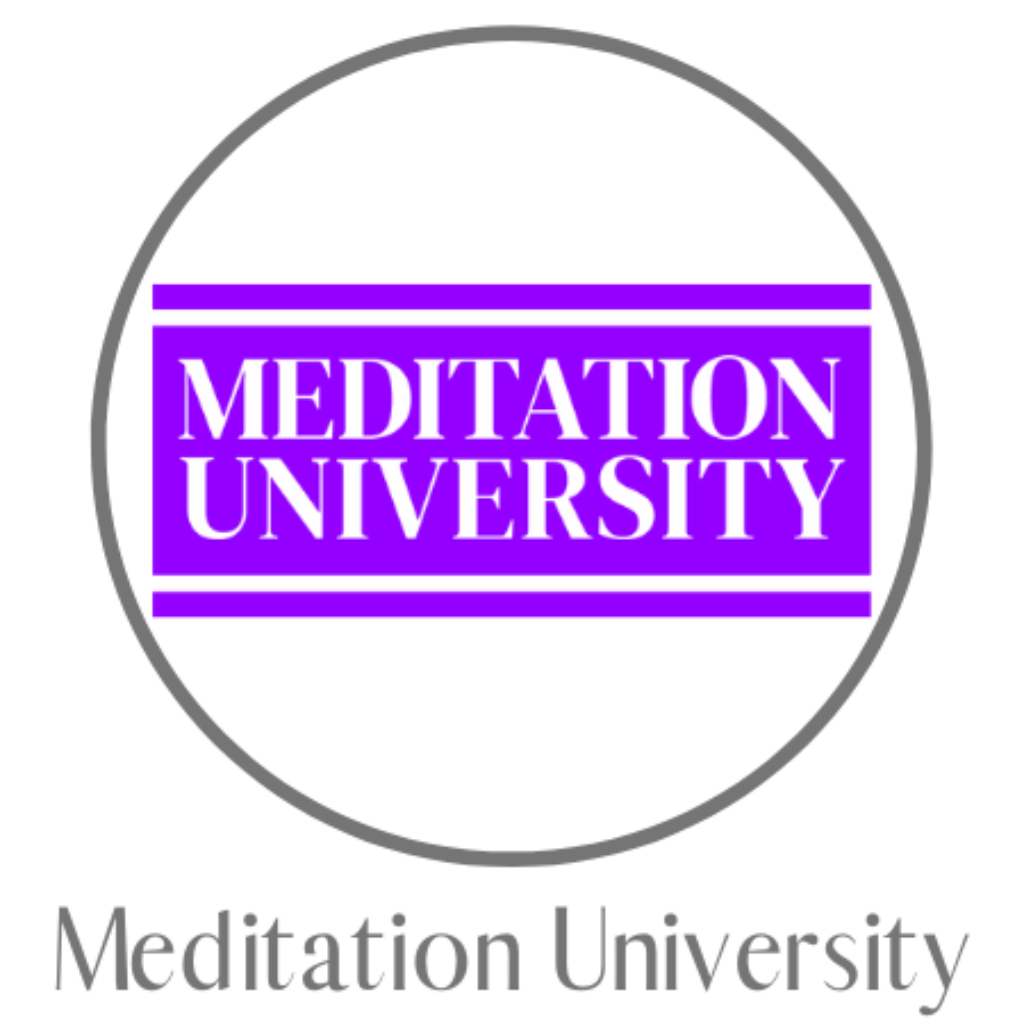 Meditation University
200-hr Meditation Certificate
Meditation University, offered by Meditation Magazine, is a comprehensive 200 hour meditation teacher training that brings together twelve world-renowned meditation and mindfulness educators from around the globe.
What makes this training unique, aside from their teaching faculty, is that graduates have the opportunity to put their new skills into practice right away by being featured in Meditation Magazine. This includes having opportunities to write for the publication, which has a massive reader base, and to live stream meditation to their huge social media following.
Meditation University's impressive list of lead educators includes experts in the fields of meditation, mindfulness, trauma, and business. The teaching faculty is comprised of Doctors, athletes, authors, entrepreneurs, and more, all of whom have navigated the waters of creating entrepreneurial success for themselves in the field of meditation and mindfulness.
This course also stands apart with its emphasis on the business aspect of creating success in the meditation field. With Meditation University's training, you'll get comprehensive marketing training as well as career-building training so that you can create a career for yourself doing what you love after graduating.
The Meditation University meditation certification syllabus includes
Breathwork (5 different types), Metta, Tibetan bowls, "Awakening", Shikantaza, Mindfulness, Chakras, Body-scan, Zen koans, Standing and walking meditation, Karma yoga, meditation for kids, meditation for traumatized individuals and more.
Meditation University takeaway
| | |
| --- | --- |
| Access to course materials | Lifetime |
| Course includes | Meditaiton teachers manual, mentorship, assignments, quizzes, access to the private Meditation U trainee FB group, practice teaching, feature in Meditation Magazine, live stream teaching opportunities to Meditation Magazine's 20k+ social followers. |
| Course style (self-paced or cohort) | Cohort or self-paced |
| Duration of course | Self-paced or 3 month cohort |
| Max time allowance to finish course | Lifetime |
| Payment plan options | Pay in full |
| Type of training | Meditation certification |
| Accreditations | TMO (The Meditation Organization), IMMA (International Mindfulness & Meditation Alliance) |
| Next start date | Rolling start |
SEE training
Meditation University
200 hour Meditation Teacher Training
Get started today and gain access to materials today ✔️
Lifetime access to course and community ✔️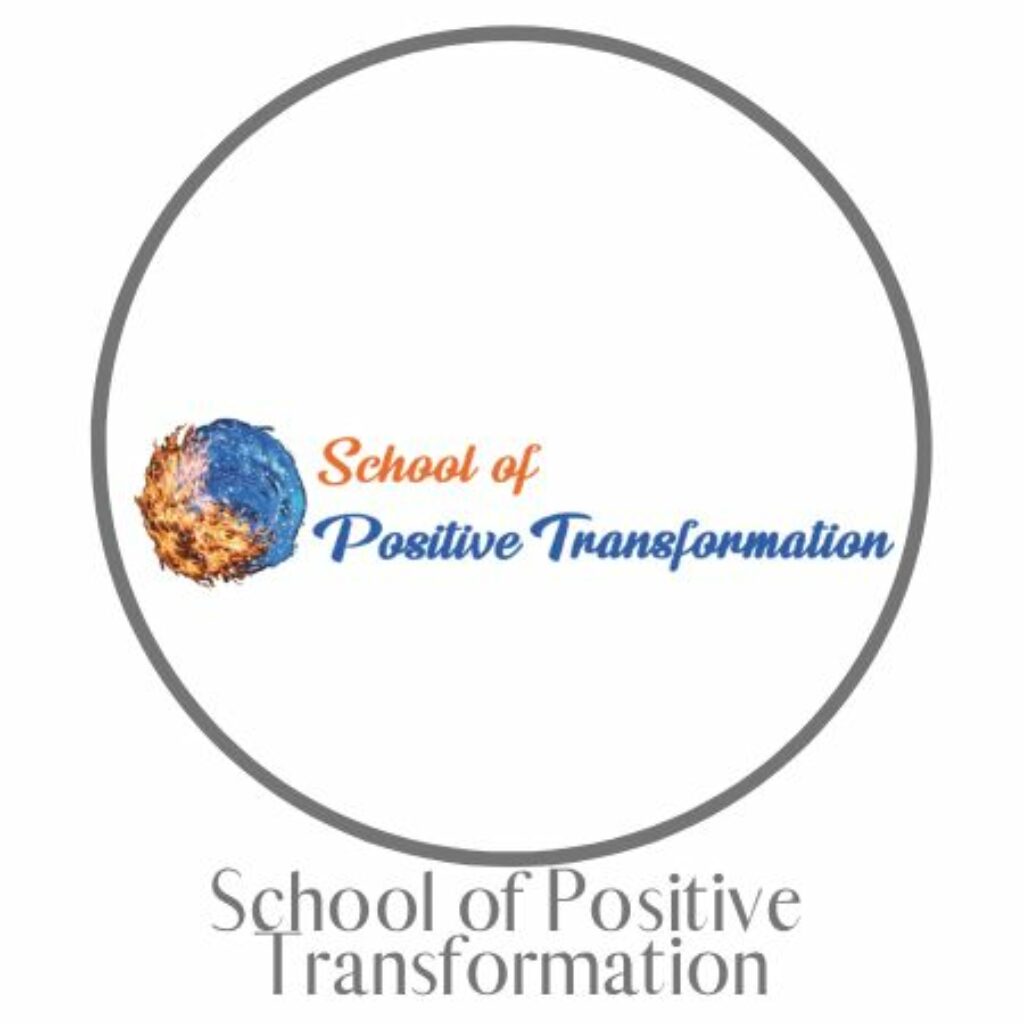 The School of Positive Transformation
200-hr Meditation & Mindfulness Certificate
Renowned meditation and mindfulness expert Dr. Itai Ivtzan has graduated over 3,000 students from The School of Positive Transformation, which offers accredited mindfulness teacher training online and accredited meditation teacher training online.
You may be familiar with Dr. Ivtzan who is a TED speaker, the author of five published books, a Professor of Psychology, and has 20+ years of meditation teaching experience. He has written many books and spoken on many stages around the world on the topics of meditation, mindfulness, and more.
This 200-hr online meditation and mindfulness certification led by Dr. Ivtzan takes a practical approach to guide students into becoming competent meditation teachers by studying his research-based methods.
This training will teach you how to teach effective, creative, and inspiring meditation.
The School of Positive Transformation meditation and mindfulness certification syllabus includes
What is meditation, How to practice meditation, Meditation techniques, Scientific benefits of meditation, The difference between mindfulness and meditation, How to help your students establish a daily meditation routine, How to open and close meditation sessions, Setting intentions for the practice, and more.
The School of Positive Transformation takeaway
| | |
| --- | --- |
| Access to course materials | Lifetime |
| Course includes | 40+ inspiring videos, Guided Meditation Scripts and Royalty Free Music Tracks, Exercises and Activities, Downloadable Audio Meditations, Handouts, and Worksheets, 30 Teaching Sessions, Weekly Live Q&A, Access to private student community. |
| Course style (self-paced or cohort) | Self-paced |
| Duration of course | Self-paced |
| Max time allowance to finish course | Lifetime |
| Payment plan options | Pay in full or 2 installments |
| Type of training | Meditation and mindfulness certification |
| Accreditations | CPD (Continuing Professional Development), IMMA (International Mindfulness and Meditation Alliance), and the Association for Coaching. |
| Next start date | Rolling start (start anytime) |
SEE training
The School of Positive Transformation
200 hour Meditation & Mindfulness Teacher Training
This training is currently on sale ✔️
Lifetime access to course and community ✔️
How much money can you make as a meditation teacher?
New meditation coaches and teachers can charge $30-100 per hour from their private clients, while more experienced teachers can charge $100 per hour, or more, for executive and corporate clients.
Many factors influence how much you can charge for your sessions, including the area you live in (for in-person sessions), your experience, your marketing appeal, the additional certifications you hold, etc.
Is there demand for meditation teachers?
According to Data Bridge, the global meditation market is expected to gain significant growth in the forecast period of 2022 to 2029, making the meditation and mindfulness industry a very in-demand field to enter as a professional.
As authors like Jack Kornfield and Psychologists like Tara Brach continue to raise awareness about the benefits of meditation, the demand and interest from society in incorporating meditation into their lives continues to become greater.
What is an accredited meditation certification?
A certification in meditation is like a diploma. It is proof that you have completed professional meditation teacher training with a school that has a syllabus and curriculum that meets strict criteria.
There is more than one association (or registry) that offers accreditation for meditation schools and trainings. While you do want to look for accreditation of some sort from potential schools, you may find that schools have chosen to become a part of different organizations that have different registration requirements for different reasons.
Here are a few known organizations or accreditations that meditation schools are members of:
International Mindfulness Teachers Association (IMTA): The IMTA currently accredits Mindfulness Teacher Training Programs to help standardize and oversee the growth of mindfulness worldwide. Certifications must meet the required study hours in the following fields to qualify as a IMTA certified training: Mindfulness Studies, Personal Practice Maturation and Development, Teaching Methodology, Training and Supervision, Contemporary Mindfulness Applications, Cultural Competency, Professional Development, Practicum / Field Work. They also have rigorous standards that course program directors must meet to apply.
The Meditation Organization (TMO): TMO requires accountability and standardization for courses to receive their stamp of approval. The TMO accreditation process requires their board of meditation teachers to spend time reviewing the course materials and syllabus, ensuring that all approved meditation courses meet the TMO's standards for methodology, inclusivity, and educator qualifications.
International Mindfulness & Meditation Alliance (IMMA): To be approved by IMMA, they will look at the overall training hours of a course, whether or not students have a mentor, the assessment process, and more.
American Association of Drugless Practitioners: The American Association of Drugless Practitioners Certification & Accreditation Board offers schools full board professional accreditation. The AADP is recognized worldwide by traditional and non-traditional holistic schools and colleges.
Do you need a meditation certification?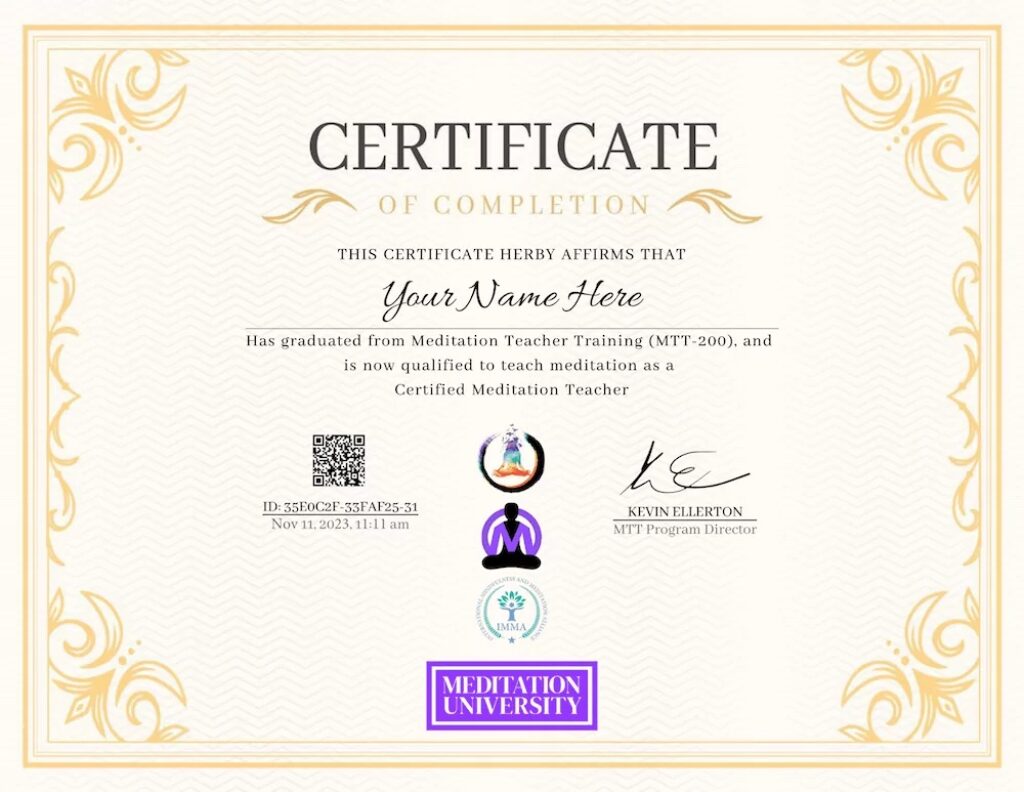 Being certified will establish your professional credibility and help you attract clients. While meditation is not a legally regulated industry, qualifications are important from an ethical standpoint.
I look for qualifications from all of my holistic providers, and I imagine that most people do. So while you don't technically need a certification, you should have one. And importantly, employers and clients will want to see this from you.
Certification is also confirmation that your course was created by knowledgeable and experienced educators who have met rigorous training and competency standards.
How to make a living teaching meditation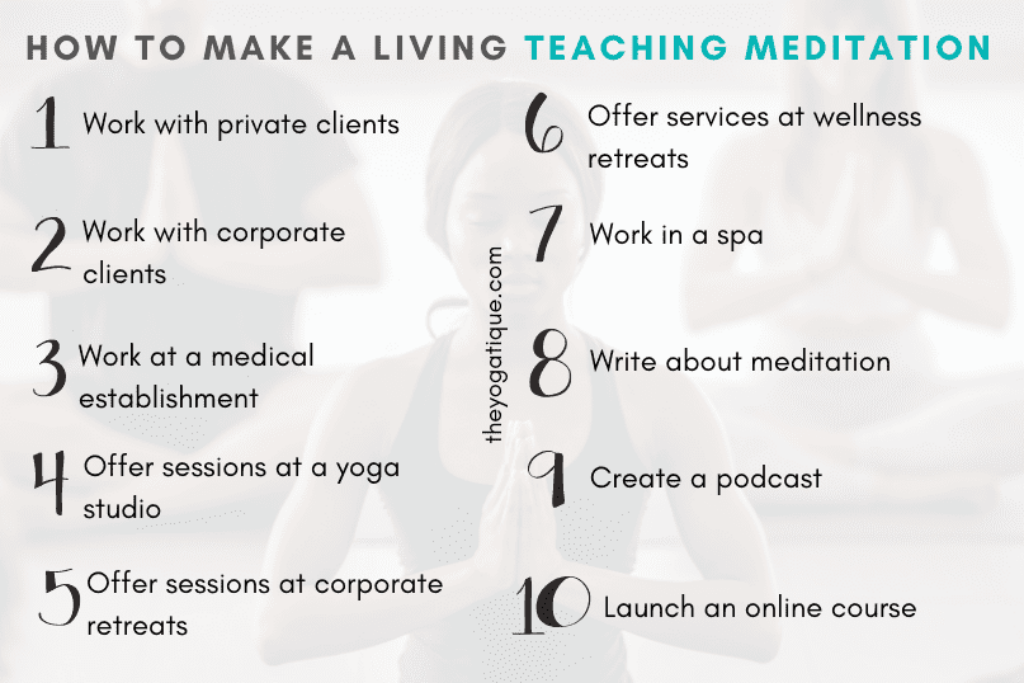 There are many avenues certified meditation professionals can take to create financial success.
Here are ten ideas for ways you can make a living as a meditation teacher:
Work with private clients
Work with corporate clients
Work at a medical establishment
Offer sessions at a yoga studio
Offer sessions at corporate retreats
Offer services at wellness retreats
Work in a spa
Write about meditation
Create a podcast
Launch an online course
Takeaway best online meditation teacher training
Choosing an online certification course for your meditation teacher training will open the doors to a world-class education that fits into your life schedule. You will graduate ready and qualified to see clients, and you will have lifetime access to your materials which you can revisit in the future to refresh yourself on the existing material as needed. Having lifetime access also means that you can stay up on all of the latest updates made to the course as well.
The time to follow your dreams is now!
Some online yoga studios, online yoga teacher training programs, and brands that we write about may offer us a small commission should you decide to make a purchase or signup after reading our content. Thank you for enabling us to exist!