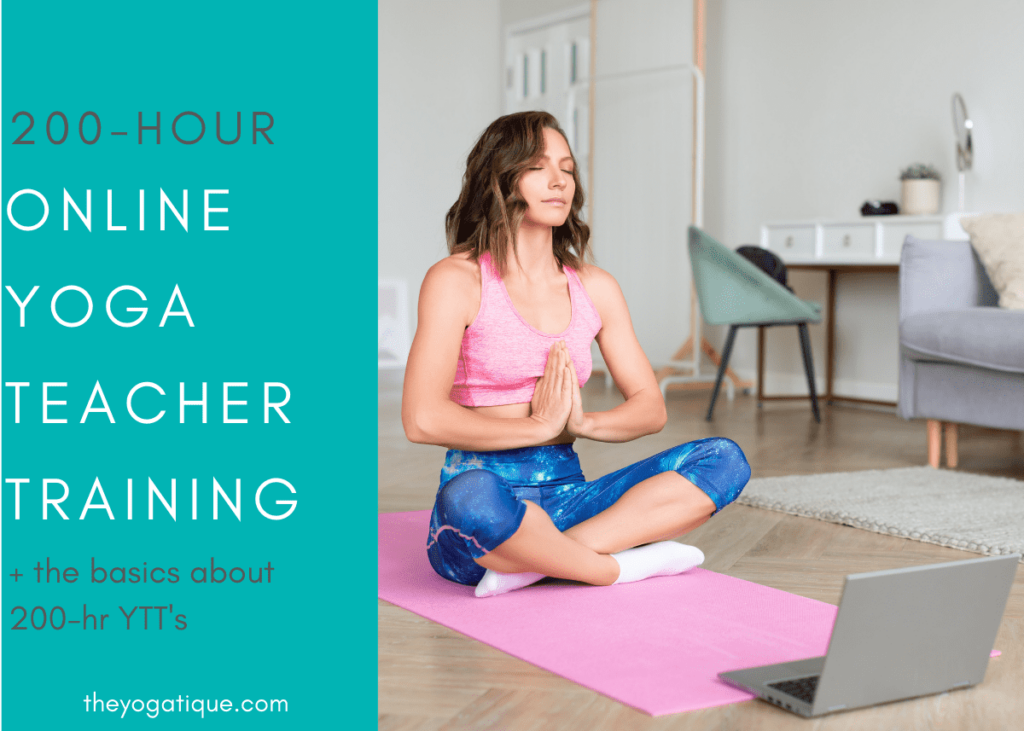 Hey yogi, did you come upon this article because you feel called to share your love for yoga by becoming a certified 200-hour yoga teacher? Now is your time! Are you ready to find the perfect yoga teacher training that aligns with you – your body, soul, and budget?! If so, I wrote this for you! This article has everything you need to know about 200 hr yoga teacher training. Whether you've been practicing yoga for a while and want to take your practice to the next level, or you are ready to step into your role as a teacher, this is for you, future yoga teacher.
If you want to discover more about what your 200 hr yoga teacher training might look like, keep reading. I'm sharing what a YTT 200 journey is all about.
If you've experienced the incredible benefits of yoga (like I have), an 200 hour YTT could be the natural next step in your yogic evolution. In fact, you may already well know that it is the first step in your yoga teacher training journey.
You may have done a bit of homework on 200-hour yoga teacher training. Nowadays, these yoga courses are so widespread that you can find them in every country and every city and yes, even online, which has become increasingly popular.
But what exactly does a 200hr yoga teacher training involve? How long does it take to complete the course, and what are the requirements?
I'm answering those questions and more, so without further ado, let's get to it.
---
Article content:
(Click any link below to jump directly to section)
---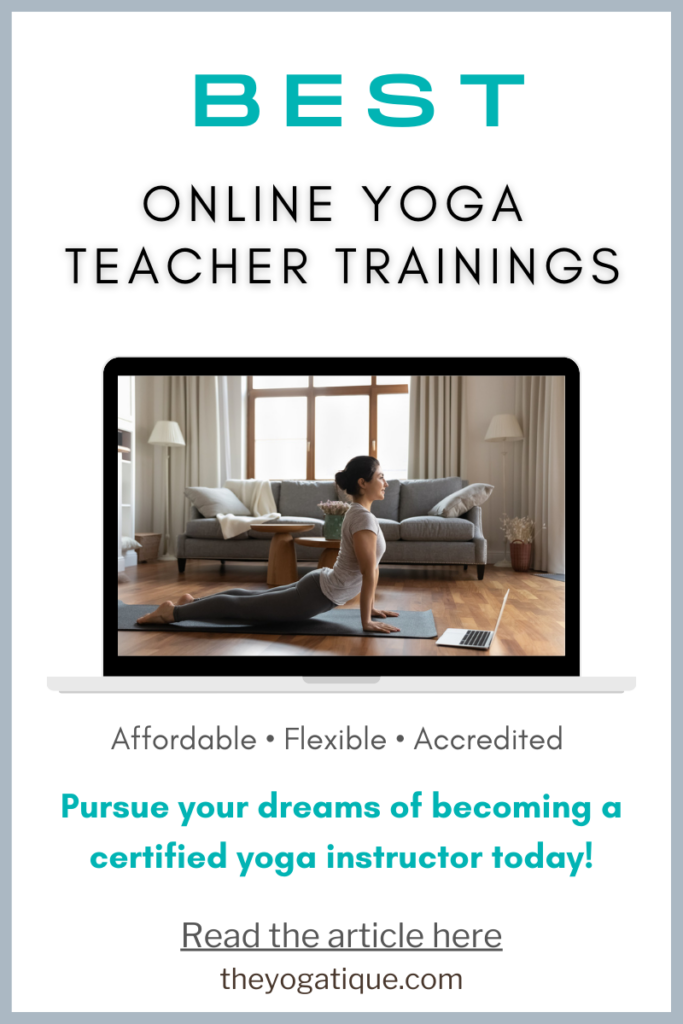 IS YOGA TEACHER TRAINING ON YOUR RADAR?
Online Yoga Teacher Training Offers
Affordability ✔️
Flexibility ✔️
Certification ✔️
Lifetime access ✔️
⬇Click below to discover the best Yoga Alliance registered online YTT's to join now ⬇
What is 200 hr yoga teacher training?
200-hour yoga teacher training is the foundational training course for avid yogis who want to share their passion by teaching the practice to others or yogis who want to take their knowledge to the next level. 
A 200hr yoga teacher training offers the most basic yoga teaching certificate recognized by Yoga Alliance (US), the International Yoga Federation, and other alliances that certify yoga teachers.
200-hour yoga instructor certification courses include a complete, well-rounded curriculum, so you learn about every part of yoga. This includes asana, meditation, pranayama, philosophy, anatomy, and more.
That being said, every 200 hour yoga teacher training course differs, depending on the school and the course teachers. For example, some may focus more on certain parts of yoga than others. Thus, it's essential to do your research before choosing a course.
Even though the trainings will differ, all Yoga Alliance registered 200-hr courses (also known as 200 RYT online) conducted by RYS's (Registered Yoga Schools) must meet a certain threshold of hours in each area of study in designated categories to become approved by the Yoga Alliance.
Yoga Alliance 200-hour yoga teacher training standards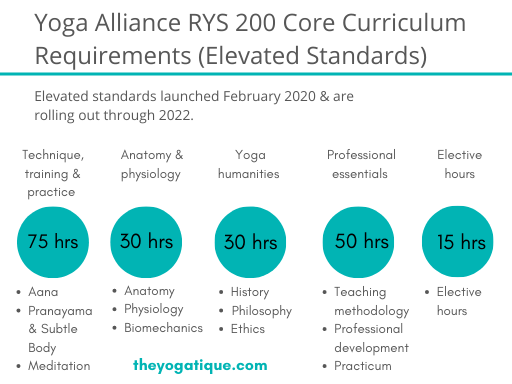 Every yoga teacher training certification course involves exams, which you must pass to earn your certificate. You cannot omit the exams if you have no plans to teach yoga.
200-hour yoga teacher training is the most common type of yoga teaching certification you will find. Still, there are more extended options; 300-hour and 500-hour. 300-hour training is typically known as the second level, while 500-hour hours is often a combination of 200 and 300 hours. Although some select yoga schools offer a 500-hour yoga teacher training.
Yoga Alliance 200hr, 300hr, 500hr standards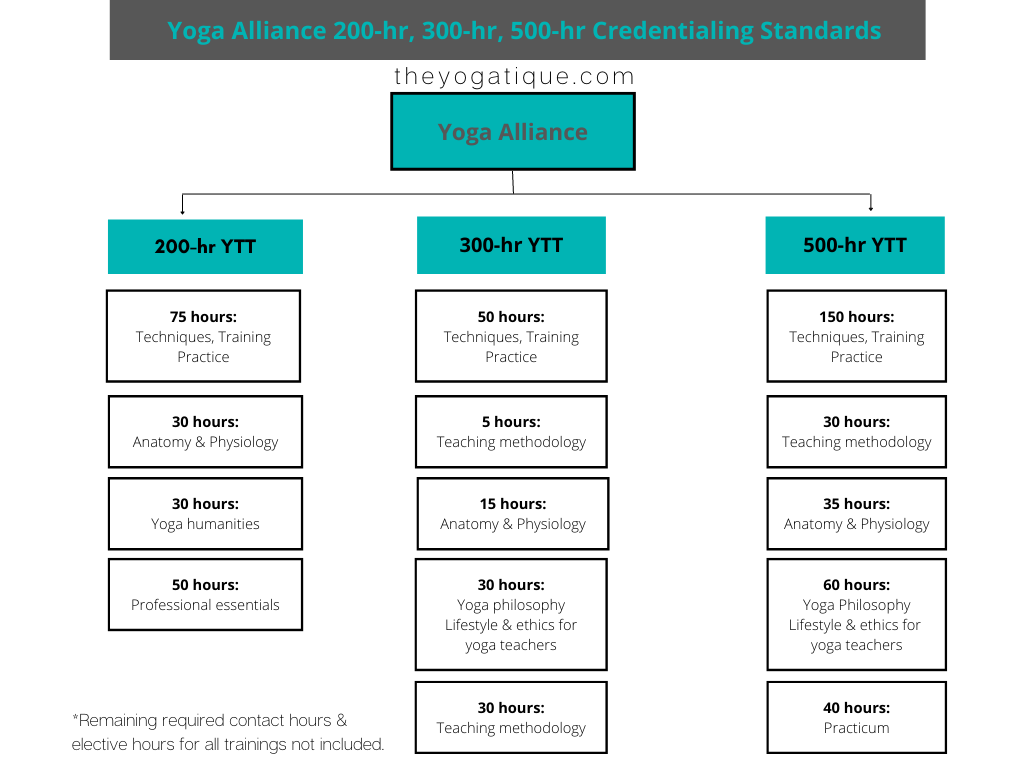 You will also come across shorter courses, such as 50 hours. These alone won't allow you to teach but serve as continuing education courses for yogis who have already completed their 200-hour YTT.
Do you have to want to actually teach yoga to take a yoga teacher training? No.
Many yogis choose to do the course to advance their personal practice and discover new aspects of yoga. So no, you do not have to aspire to teach yoga to students. Anyone can enroll in a 200-hour YTT for personal development or even just for the sake of curiosity.
How long does 200 hr yoga teacher training take?
As the name suggests, a 200-hour yoga teacher training consists of 200 hours of study, which can be completed in 4-6 weeks, but for the most part students complete their training in 2-3 months. Flexibility is one of the biggest perks of online learning!
Use the table below to estimate how long it will take you to complete 200 hour yoga teacher training online.
Online yoga teacher training completion timeline estimator
How many hours/week
you can dedicate to online YTT
How long it will take you
to complete online YTT
55hrs/week
4 weeks
25-30 hrs/week
8 weeks
20 hrs/week
12 weeks
12-15 hrs/week
3-4 months
10-12 hrs/week
5 months
9-10 hrs/week
6 months
6 hrs/week
9 months
Different 200 hr yoga teacher training course formats
A 200-hour online yoga certificate course is offered in a few different structures:
1. Totally self-paced
For this type of online yoga teacher training you are given login credentials to the course and you move through the learning modules completely at your own pace.
• Who is this ideal for: This is ideal for a yogi that wants the ultimate flexibility and the least amount of structure.
• Price: $ Self-paced online yoga teacher trainings are typically the most affordable yoga teacher training option because they cost the least amount for the yoga schools to conduct and operate.
• Learning methods: Online learning modules in the form of lectures and demonstrations. Digital yoga teacher training manual.
2. Hybrid live & online course
For this type of yoga course you will convene with your instructors and classmates multiple times each week over Zoom (or similar) for live lectures, yoga practice, and learning sessions. These live sessions supplement the online learning course.
For the most part, live sessions are recorded as well, so being in a different time zone isn't a show-stopper unless you want to actually be present for the live sessions.
• Who is this ideal for: This is ideal for a yogi who wants a more personalized learning experience.
• Price: $$$ The price point of live online yoga teacher trainings is higher than self-paced options because they are more personalized and require more support from the teaching faculty.
• Learning methods: Live lectures, yoga teacher training manual (printed and mailed to you, or digital, depending on the course)
3. Drip format
This style of yoga training is interesting in that the learning modules are released to students on a set schedule. I like this option because it gives students some structure, but also some flexibility. In this type of training, you will also likely be meeting over Zoom (or similar) throughout the course with your classmates and instructors for Q&A and discussion.
• Who is this ideal for: This is ideal for a yogi who wants a bit of personal interaction with their instructor and classmates.
• Price: $$
• Learning methods: Yoga teacher training manual (usually printed and mailed to you)
4. Completely live online training
Completely live online yoga teacher training (with no supplemental online course) is being offered less and less. I think that live online yoga teacher trainings are too restrictive and sort of defeat the purpose of online yoga teacher training, in a sense.
I would hesitate to join a completely live course because the static camera on a live course could miss out on a lot of the training if the lesson happens to go out of view at any moment. A well-curated course of another kind might actually offer a much more procured and refined learning experience.
• Who is this ideal for: This is ideal for a yogi who has a wide open schedule and can be available anytime live learning is in progress.
• Price: $$$$
• Learning methods: Yoga teacher training manual (typically mailed to you)
↓Great Yoga Alliance approved yoga teacher trainings you should look into↓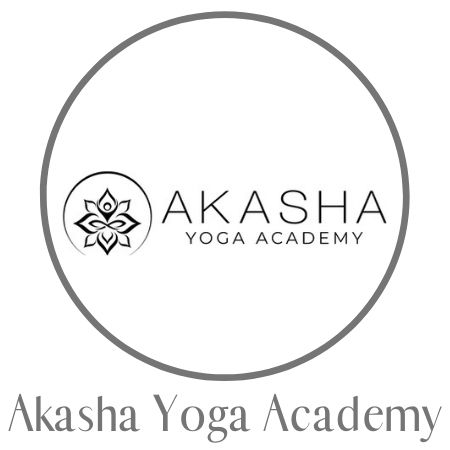 Most Heart-Centered
• Engaging & interactive
• Comprehensive & in-depth
• Multiple training paths
• USE CODE
THEYOGATIQUE
FOR 5% OFF
See course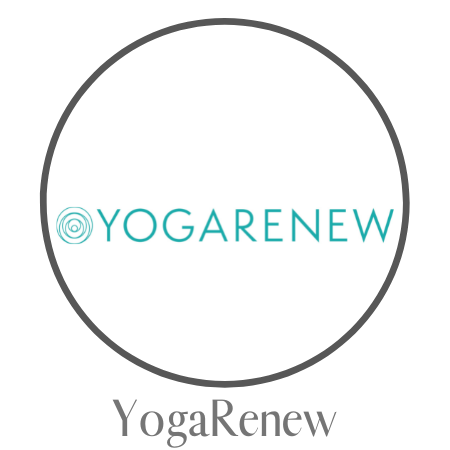 Best Budget
• Yoga Alliance: 4.8/5
• 2,400+ reviews
• Completely self-paced
• $1,200 worth of free bonuses
• Offers 12+ yoga certifications
See course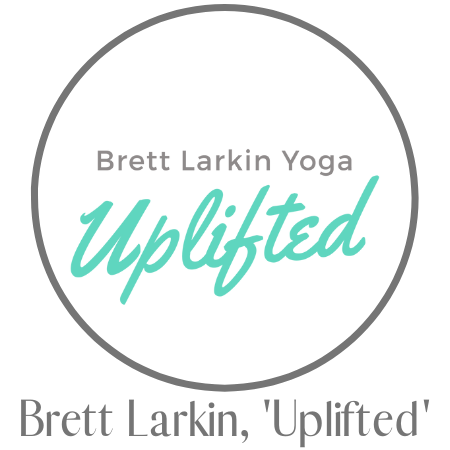 Longest Standing
• The original online YTT
• 96% graduation rate
• 4 month path to certification
• Cohort learning
• Start now for $199
See course
Intensive in-person 200-hour yoga teacher training
In past years, the most popular type of 200-hour yoga training was intensive in-person courses. These courses allow you to complete the training in the most minimal time attainable. This is possible by studying every day for long hours for 3 to 5 weeks. As the name implies, this is intense!
Aside from being intense, an in-person 200-hour yoga teacher training is the most expensive option for yoga teacher training and of course requires students to take a few weeks off of work and travel to a far off destination!
A typical 200-hour intensive yoga certificate course could look like this:
12-hour days (from 7am to 7pm) 6 days a week for 4 weeks.
In an intensive course, you'll usually sleep and eat onsite to dedicate all your energy to studying. Staying onsite at these luxury resorts comes with a price though.
Intensive yoga courses are great if you want to get your qualification quickly and start teaching ASAP. However, you'll have to press pause on all your responsibilities, including work for the entire course duration. In-person courses are so intensive that there really is no time for anything else.
In intensive types of yoga instructor trainings you fully immerse yourself in your practice. You literally "live yoga" for those 4 weeks, so you experience the practice in a way you've never done before. Because of this, an intensive yoga instructor certification program can be a compelling and transformational personal or spiritual journey.
Part-time in-person 200-hour yoga teacher training
If an intensive course sounds too full on for you or you can't spend several weeks away from home or work, a part-time in-person yoga trainer course may be a better fit. Yogis who do this type of YTTC attend a course at a studio close to where they live. Classes typically run on the weekends, allowing you to continue your usual full-time work schedule.
However, because you only study one or two days a week, these courses take much longer. It will typically take between 7 and 12 months to complete, so this is a good option for yogis not looking to start a teaching career immediately (or at all).
200-hour yoga teacher training requirements
The requirements for 200-hour yoga teacher training differ from school to school. Most schools will require that you have been practicing yoga for a specific duration, which could be anything from 6 months to 3 years. This demonstrates that you have a strong passion for yoga and a basic understanding of the practice. The most important part being the passion part!
Many yoga enthusiasts have the misconception that they need to be able to perform specific advanced asanas like handstands or inversions or have a strong Vinyasa practice to be accepted onto a RYT 200 program. However, you'll be pleased to hear this is not the case. You do not need to be an advanced Hatha yoga practitioner to enroll in training.
There are no specific asana requirements to enroll in yoga training, so whether you can do a headstand or not makes no difference. It is however very beneficial if you have attended enough yoga classes in your life to make you very familiar with the yoga poses.
Teaching and practicing yoga require two different skill sets. You don't need to be able to do every pose to teach an effective yoga class.
The purpose of 200 hour yoga teacher training is to teach you the skills you need to lead yoga classes; improving your asana performance is just a pleasant bonus!
When it comes to getting accepted into a course, your passion and desire to learn will outweigh everything else. You don't have to speak fluent English or have the perfect, most flexible body. I've seen many people with physical limitations like injuries and health conditions become fantastic teachers.
Likewise, there are no age requirements. In my 200-hour, my classmates ranged from 20 to 60 years old.
Is 200-hour yoga teacher training enough?
200 hours of study should give you enough knowledge and practice to start instructing classes. However, some better prepare you to teach yoga than others.
It's normal to finish a 200-hour feeling a little unconfident about teaching. However, a good 200-hour yoga teacher training will give you the skills and knowledge to structure safe and beneficial classes.
That being said, many yoga teachers (and practitioners) decide to do additional training to further their personal practice or increase their teaching skills. But when it comes to teaching yoga, sometimes it is just a case of teaching and gaining experience.
I found that the more I taught, the more confident I became, and the better I became at it. Thus, a mix of study and real-life teaching will help you become the best teacher you can be.
What is the cost of online yoga teacher training vs in-person?
The cost of online yoga teacher training starts at around $400 and goes all the way up to nearly $3,000, depending on the credentials, experience, and reputation of the yoga school. There is also nearly every price point in between.
If you are keen to attend a more "prestigious" training that is on the more expensive end, all schools offer multiple payment options. You have the ability to spread the payments out over many many months.
In-person yoga teacher training could easily be a $10,000 expense when considering all expenses such as flights, the yoga teacher training itself, food & accommodation, and time away from work.
Does your RYT certification expire?
A Yoga Alliance membership can expire, and there are certain things you have to do to keep it active. For example, you must pay the annual renewal fees and complete and document 30 hours of continuing education every three years.
You'll also need to follow Yoga Alliance's code of conduct, scope of practice, and ethical commitment. So yes, your registration with Yoga Alliance or your RYT title can expire. Your teaching certification from your school however does not expire. Make sense?
It is optional to register with Yoga Alliance or any other alliance to teach. Technically speaking, in most countries, you can lead classes with just the certificate you got from your course. In this case, your certificate cannot expire.
It is also important to note that you are not automatically registered with Yoga Alliance when you graduate from a YA-accredited school.
You have to register with Yoga Alliance yourself (if you wish). You'll need to purchase a Yoga Alliance membership to become a Registered Yoga Teacher (RYT) and use your YA credentials.
Takeaway on 200-hour online yoga teacher training
Now you know the different yoga teacher training options, you can decide which is best for you.
With an in-person intensive YTT, you can get your certification quickly and have a transformational experience as well as an educational one. Meanwhile, part-time in-person courses allow you to study while maintaining your full-time job. Alternatively, a 200-hour online yoga teacher training may be ideal if you want a less expensive and more flexible option.
Whichever you choose, a 200-hour yoga teacher training will bring you many benefits and you will be prepared to start applying for jobs as a yoga teacher should you choose to take that next step!
Discover THE PERFECT online yoga certification FOR YOU and begin your yoga teacher training journey today!
FAQ about YTT 200
What is the difference between YTT 200 and RYT 200?
YTT 200 is a 200 hour yoga teacher training. RYT 200 is a Registered Yoga Teacher 200 hours. A RYT 200 has successfully completed a YTT 200, and has registered with Yoga Alliance, and they are certified to teach.
What is the difference between registered yoga teacher and certified yoga teacher?
A Registered Yoga Teacher has registered as a member of Yoga Alliance. A Certified Yoga Teacher has successfully completed 200 hour yoga teacher training, but they may have chosen not to register with Yoga Alliance, or they may not have registered yet but plan to. Both Registered Yoga Teachers and Certified Yoga Teachers are qualified to teach yoga.
Some online yoga studios, online yoga teacher training programs, and brands that we write about may offer us a small commission should you decide to make a purchase or signup after reading our content. Thank you for enabling us to exist!