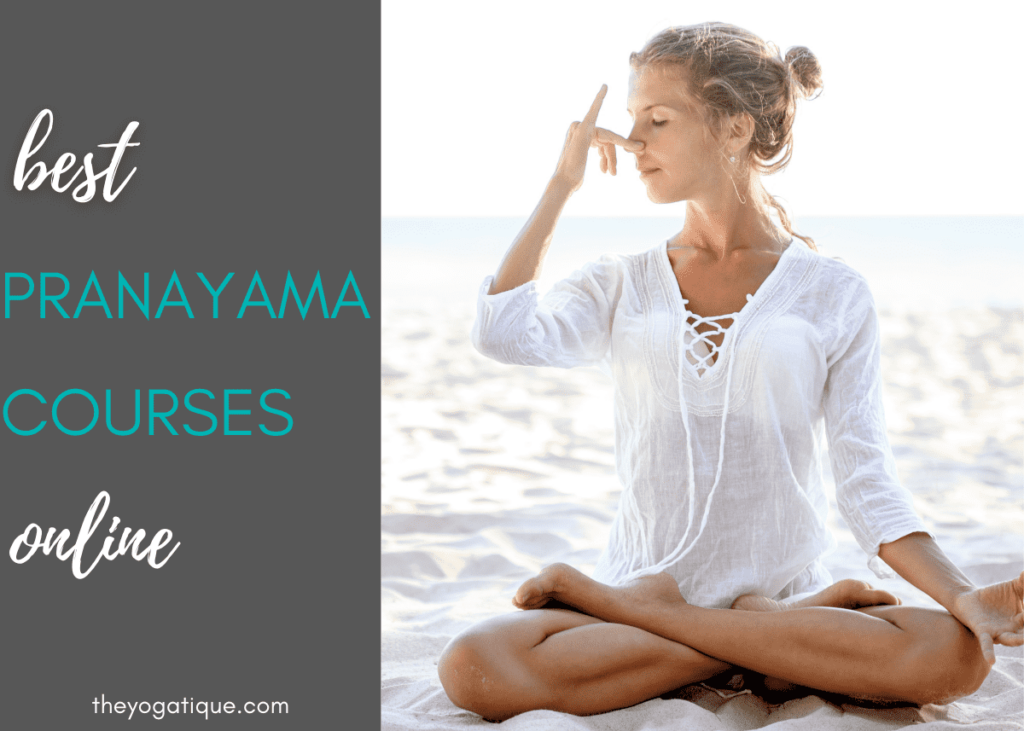 Pranayama is one of Patanjali's 8 Limbs of Yoga and an integral part of many serious yoga practitioners' yoga practice and life on and off the mat. Pranayama is an area of study included in every yoga teacher training, but only at a surface level. In this article, we're going to explore the best Pranayama courses online to consider if you want to go deeper into your understanding of this ancient practice.
The Pranayama portion of your YTT likely only skimmed the surface of the vast depths of various ancient breathing techniques. And that's what brought you here, to find out where and how you can learn more about this fascinating discipline!
You want to learn more about the benefits of breathwork practices and the various styles of breath control that you can incorporate into your life and your students' lives. An online Pranayama course will deepen your understanding of the practice and add to your teacher toolkit.
Now let's find the best online Pranayama teacher training for you.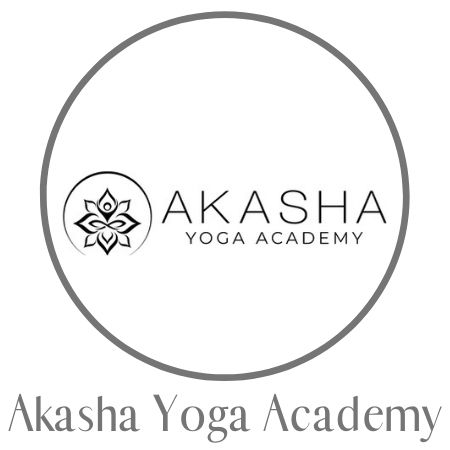 Editor's Choice
• Rich, interactive, engaging
• 7 free bonuses
• 80 hours of training
• USE CODE
THEYOGATIQUE
FOR 5% OFF
See course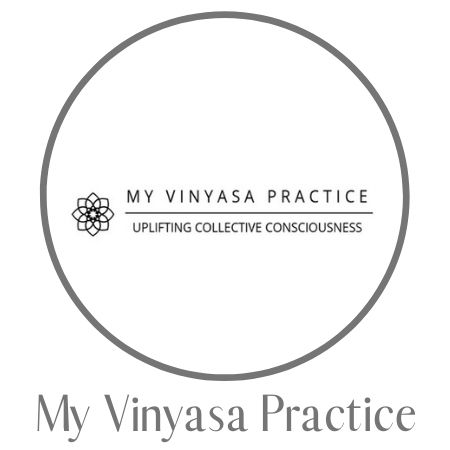 Runner-Up
• Established in 2016
• Express training
• 15 hours of CE credits
• Low-cost training
See course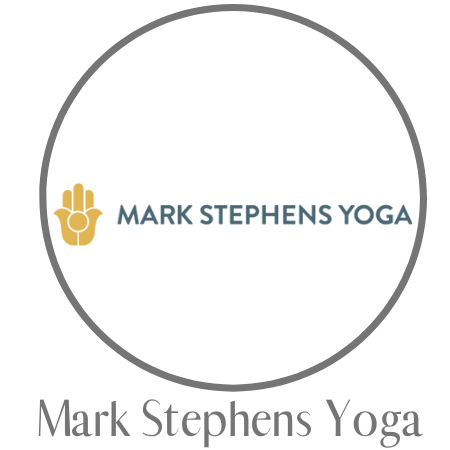 3rd Best
• Created by renowned educator Mark Stephens
•
17 hour of training
•
Comprehensive & robust
•
Only offered 1X/year
See course
3 Best Pranayama Courses Online
(Click on any course name above to jump directly to full details about that training)
---
Article content:
(Click any link below to jump directly to section)
---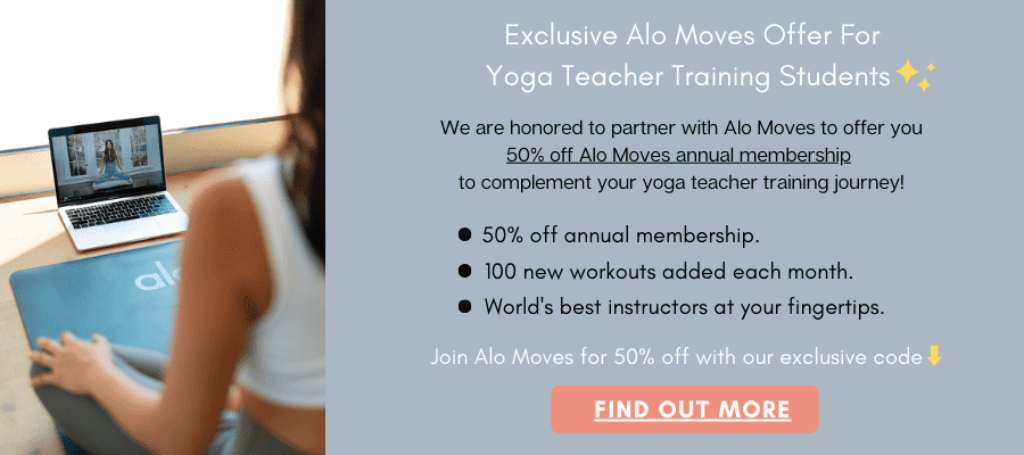 What you will learn in Pranayama training
Each Pranayama course has a unique syllabus, but you can look forward to diving deep into the following topics:
Breathing techniques
The anatomy of breath
The breath's effect on the energetic body
Teaching Pranayama
Benefits of Pranayama
The spiritual potential of Pranayama
Balancing the mind & body with Pranayama
The scientific understanding of breath
How long is Pranayama training?
As you may have noticed in the table above, the hours for Pranayama training range from 17 hours to 80 hours. While there are no specified requirements for Pranayama training, all of your training hours can be applied towards your Yoga Alliance Continuing Education requirements, assuming that you are a RYT.
If you are not a Registered Yoga Teacher, but you are a dedicated yoga student, you can also take any of these courses for your own personal development.
Can I learn Pranayama online and become certified?
Yes, you can learn Pranayama online and become a certified Pranayama teacher. Online courses have brought the ability to learn Pranayama breathing to anyone, regardless of their location. And online Pranayama courses bring the world's best educators to you, inside your very own home.
In an in-person learning environment, there wouldn't be any hands-on aspect to Pranayama training. So in fact, Pranayama can be learned online just as effectively as in an in-person setting. This goes the same for yoga Nidra.
Online Pranayama certification courses are hyper-focused. Typically Pranayama study would be part of a larger curriculum, but the best Pranayama courses online detailed below are solely about Pranayama. They are Pranayama intensives, so to speak.
As well as everything mentioned above, online certification courses typically allow for lifetime access to course materials, and you can learn at your own pace on your own time, which may go without saying.
Who is Pranayama training for?
Anyone can enroll in Pranayama training and learn the benefits and techniques of various breath practices. There are no requirements that you must be a Registered Yoga Teacher or have any other credentials to enroll in these courses.
If you are curious to learn more about how the breath impacts the body and different kinds of Pranayama, Pranayama training is for you.
3 Best Pranayama Courses Online That Are Yoga Alliance Approved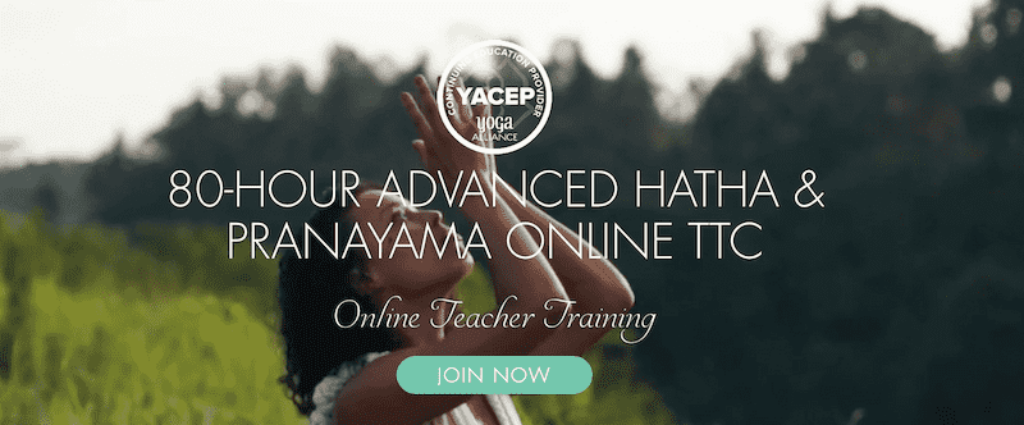 Akasha Yoga Academy
80 hr Pranayama Course
⬇Use code THEYOGATIQUE for 5% off ⬇
Are you searching for ways to take your Yogic journey to the next level? Look no further.
Akasha Yoga Academy provides the best Advanced Hatha & Pranayama Teacher Training out there. In their 80-Hour Premium Program they guide you to the genuine roots of breath-based practices.
This Yoga Alliance certified course is facilitated by seasoned Master Teachers who will show you how to live with a truly open heart.
The Akasha in-depth Pranayama online certifications focuses on the integration of asana, breath & bandha, which empowers you to transform from the inside out. You'll learn to use your whole body to deepen your breath.
The eye-opening program offers advanced breathwork and mindful movement techniques that turn your practice into a profound transformative adventure.
Akasha's educational program delves deep into the world of genuine Pranayama. They thoroughly cover all essential techniques, secret bandhas, anatomy of respiration, as well as the energetic & spiritual beauty of the breath.
They'll introduce you to the history of breath-based Yogic practices. You'll explore ancient roots & genuine modern lineages.
Takeaway:
Hours of study: 80
Course format: Pre-recorded modules, written content.
Course material includes pre-recorded video lectures, practices with Akasha Yoga Academy's lead educators.
Access to course materials: Lifetime
Continuing education credits: 80 hours of continuing education credits with Yoga Alliance
Akasha Yoga Academy school ratings:
| | |
| --- | --- |
| Yoga Alliance Overall School Rating | 4.92/5 |
| Yoga Alliance Net Promoter Score | 9.6/10 |
| Google Reviews | 4.9/5 |
enroll Now
Akasha Yoga Academy
Use code THEYOGATIQUE for 5% off ✔️
Enroll now in this transformational deep dive into breath ✔️
Get started on your studies as soon as you enroll ✔️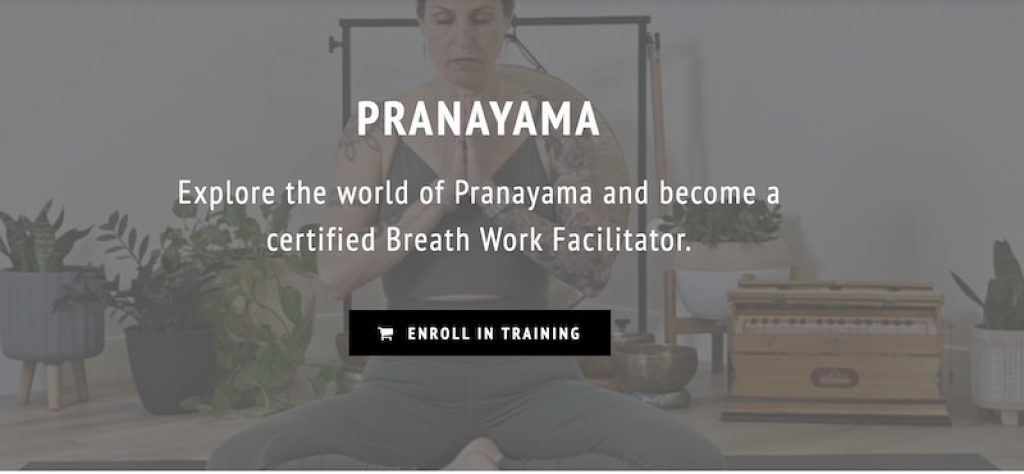 My Vinyasa Practice
15 hr Pranayama Course
My Vinyasa Practice is one of the most well-known names in the online yoga space. This online yoga school offers over 26 online courses and classes, and they are a pioneer in the online health and wellness sphere.
Michelle Young (MVP's founder and owner) is a C-IAYT E-RYT 500. This title indicates that she is a certified yoga therapist with the International Association of Yoga Therapists who has also completed 500+ hours of yoga teacher training with a Yoga Alliance registered school and taught a minimum of 4 years since attending her 200 hour YTT.
Michelle and her team of educators are highly qualified to lead you in your Pranayama certification journey.
This 15 hour online Pranayama course is extremely comprehensive and affordable.
The main components of this enriching professional program are studying the following areas: anatomy of breath, the yoga sutras and Pranayama, the nervous system, neurotransmitters, energetic principles, subtle bodies, Working With The Panchamaya Kosha System, Pranayama & Self Regulation, Ayurveda & Pranayama, assessing clients, posture and asana, preparatory practices, teaching ratios, and beginner/intermediate/advanced pranayama practices.
My Vinyasa Practice offers completely self-paced online courses for maximum flexibility, and lifetime access so that you can get certified on your own timeline and revisit the materials as needed in the future years to refresh yourself on the content if you'd like.
Learn how to facilitate breathwork and your students and clients to balance their experiences through the physical, intellectual, emotional, and spiritual body.
You'll gain in-depth knowledge about the nervous system and neurotransmitters while studying the mechanisms behind the production of serotonin, dopamine, and oxytocin and which Pranayama practices benefit various pathological diagnoses.
Takeaway:
Hours of study: 15
Course format: Pre-recorded modules, written content.
Course material includes pre-recorded video lectures, practices with Michelle, written content, one-week pass to our online studio, access to global online community.
Access to course materials: Lifetime
Continuing education credits: 15 hours of continuing education credits with Yoga Alliance
My Vinyasa Practice school ratings:
| | |
| --- | --- |
| Yoga Alliance Overall School Rating | 4.79/5 |
| Yoga Alliance Net Promoter Score | 8.7/10 |
| Google Reviews | 4.9/5 |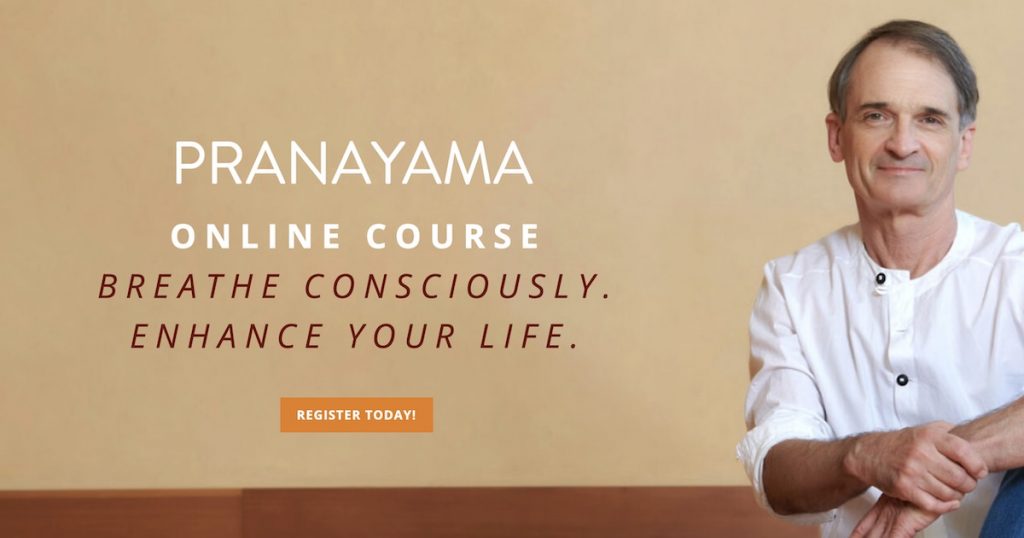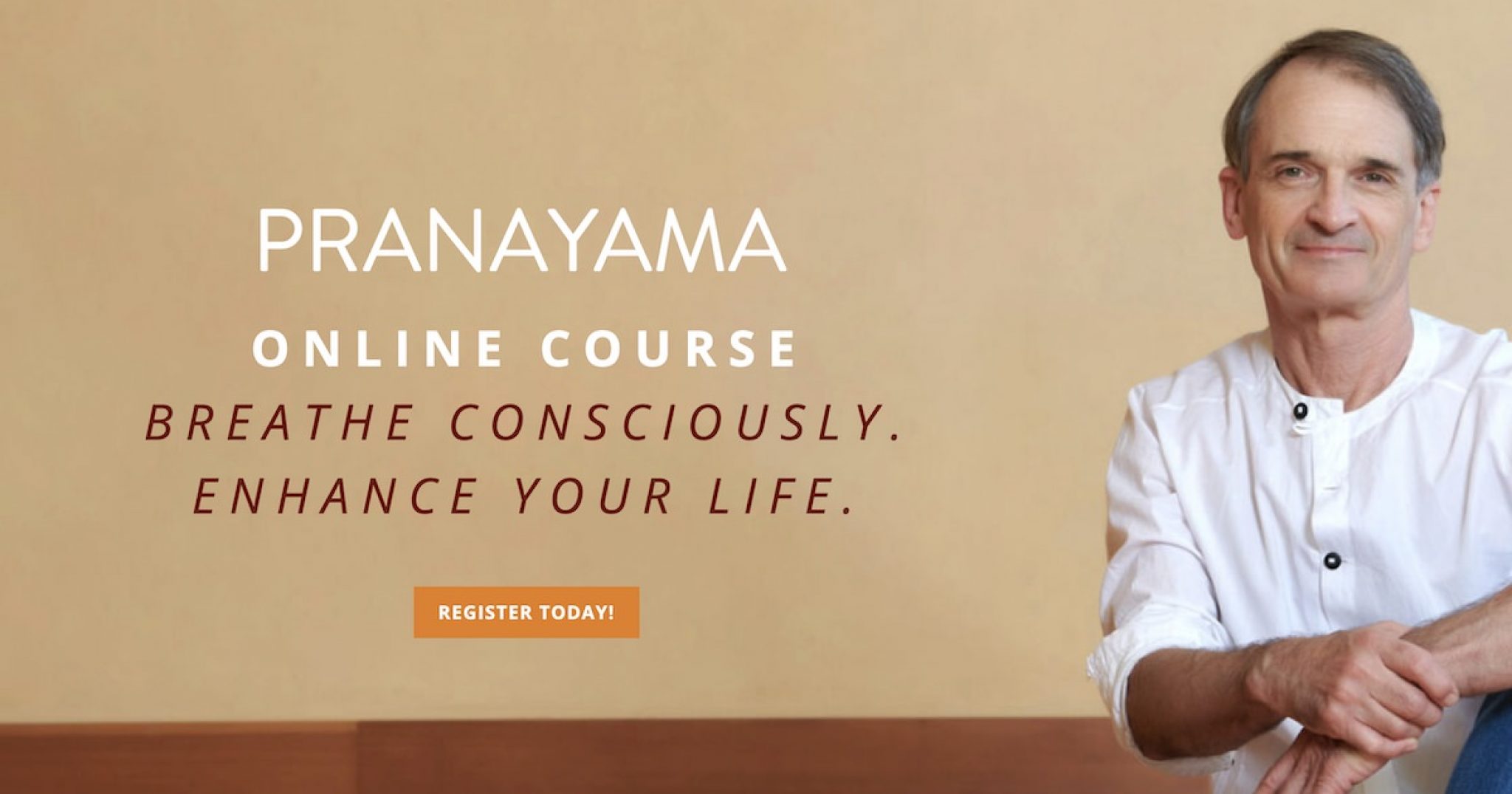 Mark Stephens Yoga
17 hr Pranayama Course
Mark Stephens is one of the most recognized names in yoga, and he has created one of the best Pranayama courses online. Once a year Mark offers this advanced Pranayama course that everyone should know about.
Mark is a yoga textbook creator, author of several books, and an internationally known educator who has opened and owned multiple yoga studios and conducted many yoga teacher training courses around the globe. Mark is known as a teacher's teacher who teaches around the world at some of the most respected trainings and events.
Mark's online Pranayama course is typically only offered one time per year, and it is one of the most comprehensive and robust courses available.
In Mark's 17 hour online Pranayama course you can look forward to in-depth anatomy and physiology study while gaining a greater understanding of how breathing consciously can positively impact your life and/or the lives of your students.
Learn the theory and history of where yoga and Pranayama intersect while studying the respiratory system and different styles of breathwork.
Don't miss this chance to study Mark's materials and interact with him and your classmates in the scheduled live Q&A session throughout the course.
This course will be offered again in the Spring of 2024.
Takeaway:
Hours of study: 17
Course format: Blended live sessions with pre-recorded modules.
Course material includes downloadable PDF's, video lectures, live sessions.
Access to course materials: 6 months
Continuing education credits: 17 hours of continuing education credits with Yoga Alliance
Mark Stephens Yoga school ratings:
| | |
| --- | --- |
| Yoga Alliance Overall School Rating | 4.84/5 |
| Yoga Alliance Net Promoter Score | 9.3/10 |
| Facebook reviews | 4.8/5 |
What is Pranayama?
This may not be new information for some readers, but for others, let's start with what Pranayama is! Pranayama in the context of yoga is the practice of focusing on the breath, as breath is associated with the "life force" in yoga.
In the ancient Sanskrit language, prana means 'life force' and yama means to 'gain control'. In English pranayama essentially means to control the life force. Pranayama breathing is to control the breath.
Pranayama breathing includes 3 phases:
Inhalation (Purak)
Retention (Kumbhak)
Exhalation (Rechak)
This concept of controlling one's breathing includes inhalation, breath retention exhalation, and even how the breath is brought into the body. There are many different types of Pranayama, and each has its own methodology and benefits to the mind and body of the Pranayama practitioner.
By attending Pranayama training online, you will dive into theory on how to deliberately cultivate your energetic balance through guided practices while you learn how Pranayama affects our human physiology.
What are the main types of Pranayama?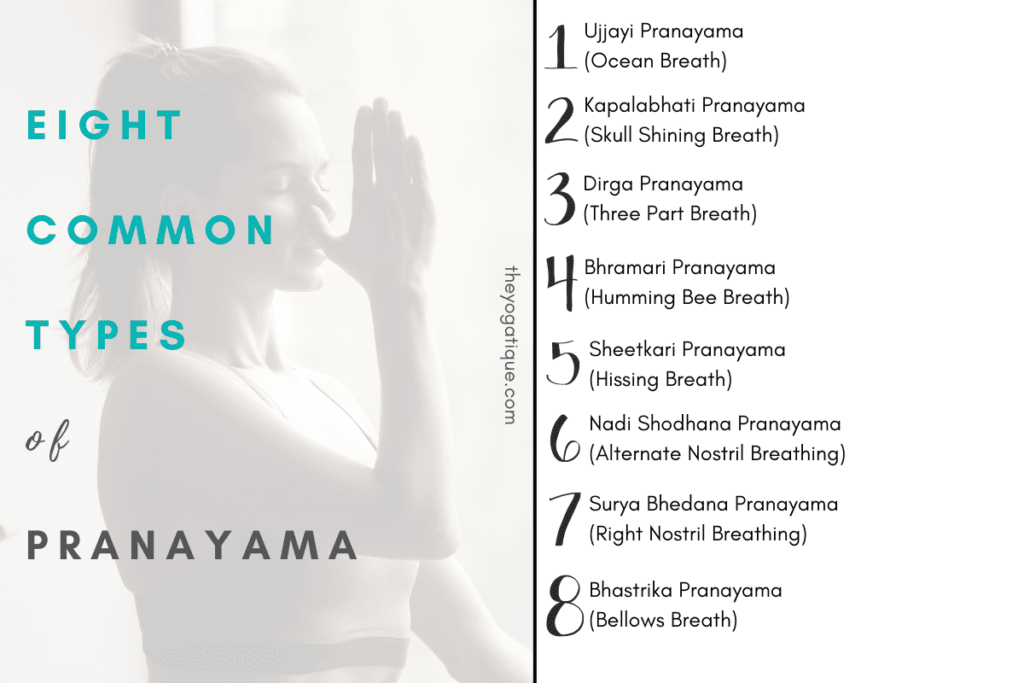 There are many types of Pranayama. But some of the more common types include:
Ujjayi pranayama: Ujjayi is the most common type of Pranayama incorporated into Vinyasa yoga classes. Ujjayi breath is the rhythmic audible ocean-like sound created when constricting the back of the throat. This is the 'breath to movement' breathing method incorporated into Vinyasa flows.
Kapalabhati Pranayama: Kapalabhati is also called "breath of fire". Kapalabhati is very quick and sharp inhalations and exhalations of breath into the diaphragm. Kapalbhati helps to improve blood circulation and helps the body remove toxins while generating heat in the body.
Dirga Pranayama: This is a three-part deep breath where inhalation, retention, and exhalation are all somewhat separate. The intention behind Dirga is to consciously bring breath into the belly, ribs, and chest – to fill the body with breath, so to speak. Oftentimes, when first learning this practice, Dirga breathing is done to the count of three – three-second inhalation, three-second retention, and three-second exhalation.
Nadi shodhana Pranayama: Nadi shodhana is also referred to as alternate nostril breathing. This type of breathwork is used to bring balance to the body by bringing breath into both hemispheres of the brain. It is a calming and purifying breath.
Viloma Pranayama: This is another three-part breath, but it involves filling the lungs with air in three parts with a brief pause between each sip of air until all three inhalations are taken to fill the lungs to their capacity.
What are the benefits of Pranayama?
Pranayama can stimulate different sides of the brain, calm the nervous system, improve lung capacity, and more. The mind and body benefits of having a regular Pranayama practice are undeniable and, in fact, an area of scientific study. There is so much to be gained from developing a Pranayama practice.
Pranayama benefits:
Balancing
Calming
Clarifying
Cleansing
Energizing
Takeaway on best online Pranayama courses
Pranayama, an essential component of Patanjali's 8 Limbs of Yoga, holds great significance for yogis and yoga teachers. Enrolling in Pranayama course will enhance your comprehension of breathwork's benefits and expose you to diverse styles of breath control, expanding your teaching repertoire.
FAQ about Pranayama
What is the most powerful Pranayama?
Many people would say that Bhastrika, or Bellows Breath, is the most powerful Pranayama technique. This type of Pranayama requires a very forceful breath and has numerous physical and mental benefits.
Can we do pranayama daily?
Absolutely, and in fact, to reap the most benefits from a Pranayama practice, you should incorporate at least one type of Pranayama into your daily routine.
Some online yoga studios, online yoga teacher training programs, and brands that we write about may offer us a small percentage should you decide to purchase after reading our content. Thank you for enabling us to exist!