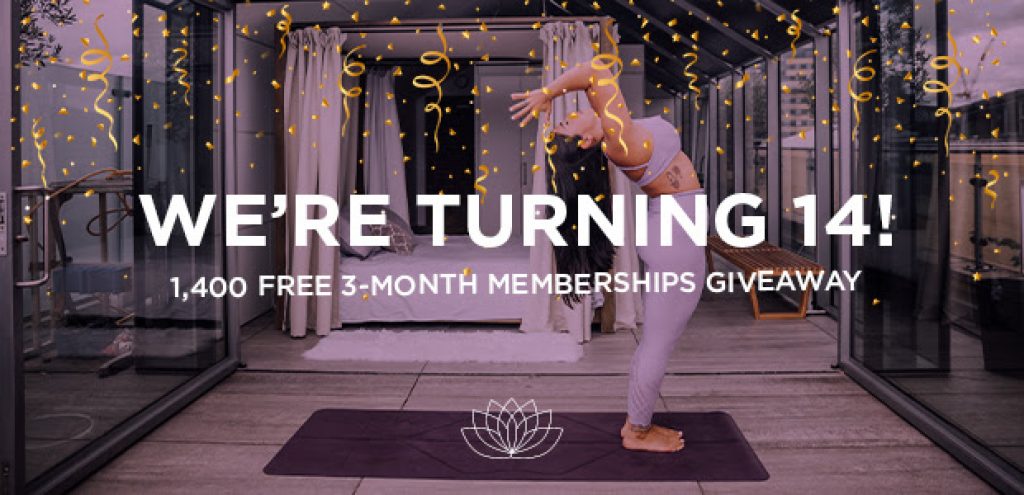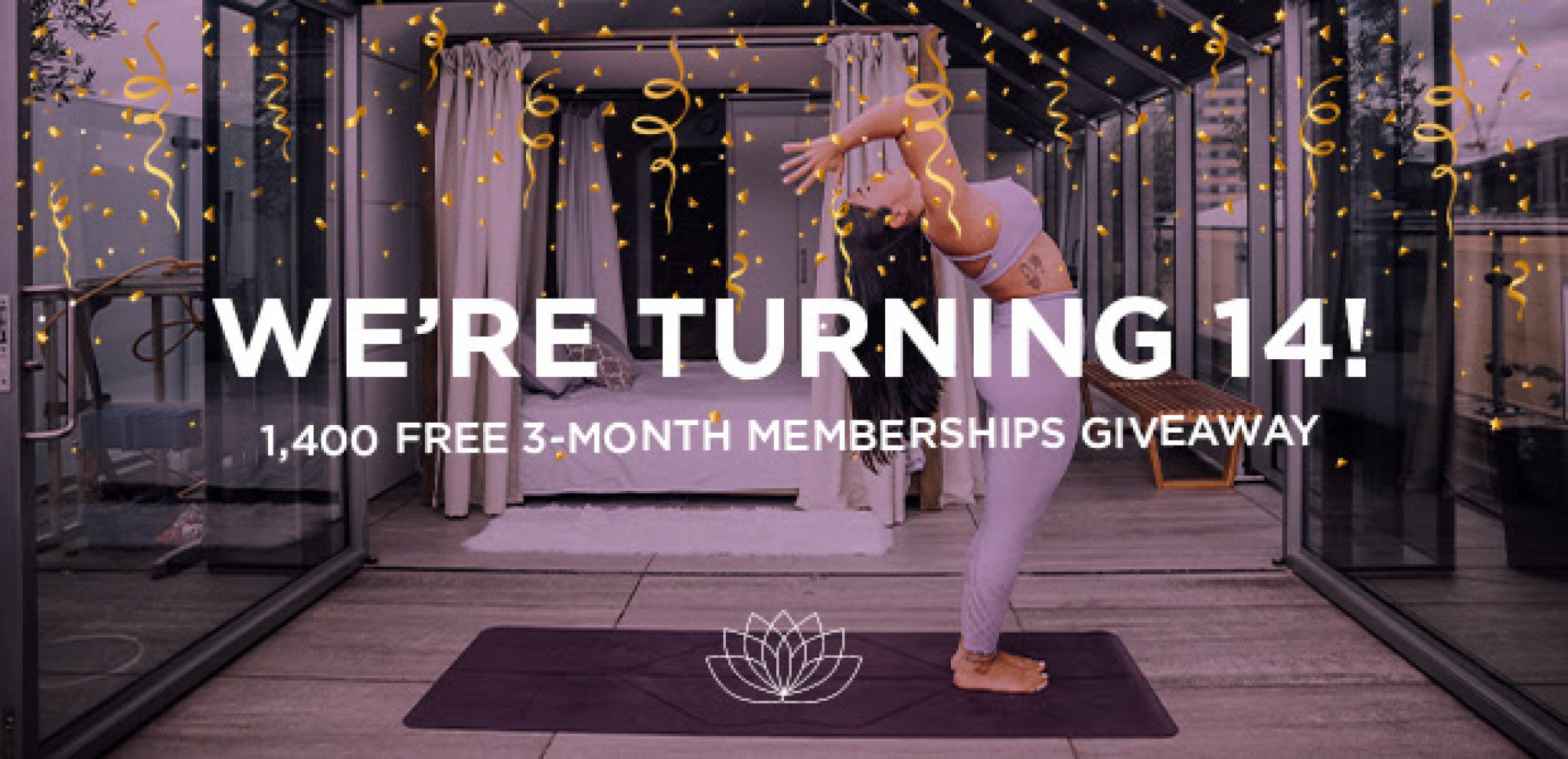 One of our partners, YogaDownload, has announced that in honor of their 14th birthday they are giving away 1,400 FREE 3-MONTH MEMBERSHIPS!
How does 3 months of free yoga on one of the premier online yoga platforms sound to you?! If you haven't read our full review of YogaDownload, be sure to check that out.
Below is the quick and delightful version of what you need to know about YogaDownload now!
Visit YogaDownload & enter the giveaway here!
YogaDownload features:
Monthly Cost:
$10 to $18
Quarterly &
Biannual Cost:
Quarterly: $40
Biannually: $70
Free Trial:
Yes, 14 days
Mobile App:
Yes
Downloadable Classes:
Yes
Live Streaming Classes:
Yes
Number of Online Yoga Classe:
1,600+
Established in 2006, YogaDownload is truly a pioneer in the online yoga space. Over their 14 YEARS in the business they've been able to develop a truly world-class online yoga platform with world-renowned teachers and a production team that is one of the best in the biz.
Since their inception, YogaDownload has released over 1,600 online yoga classes all of which are available to their members for as little as $10 per month! Yes, for $10 a month you can take unlimited yoga classes from their extensive online yoga library. This includes beginner yoga classes, meditation classes, yoga challenges, live-streaming yoga classes, and more. So many options for only $10/month, right?!
With 24 different styles of movement classes to choose from and 104 teachers, there's something for everyone on YogaDownload.
You've got nothing to lose and everything to gain by entering their giveaway.
Visit Yoga Download here & say yes to free yoga!
Some online yoga studios, online yoga teacher training programs, and brands that we write about may offer us a small percentage should you decide to signup or purchase via our site. Thank you for enabling us to exist!