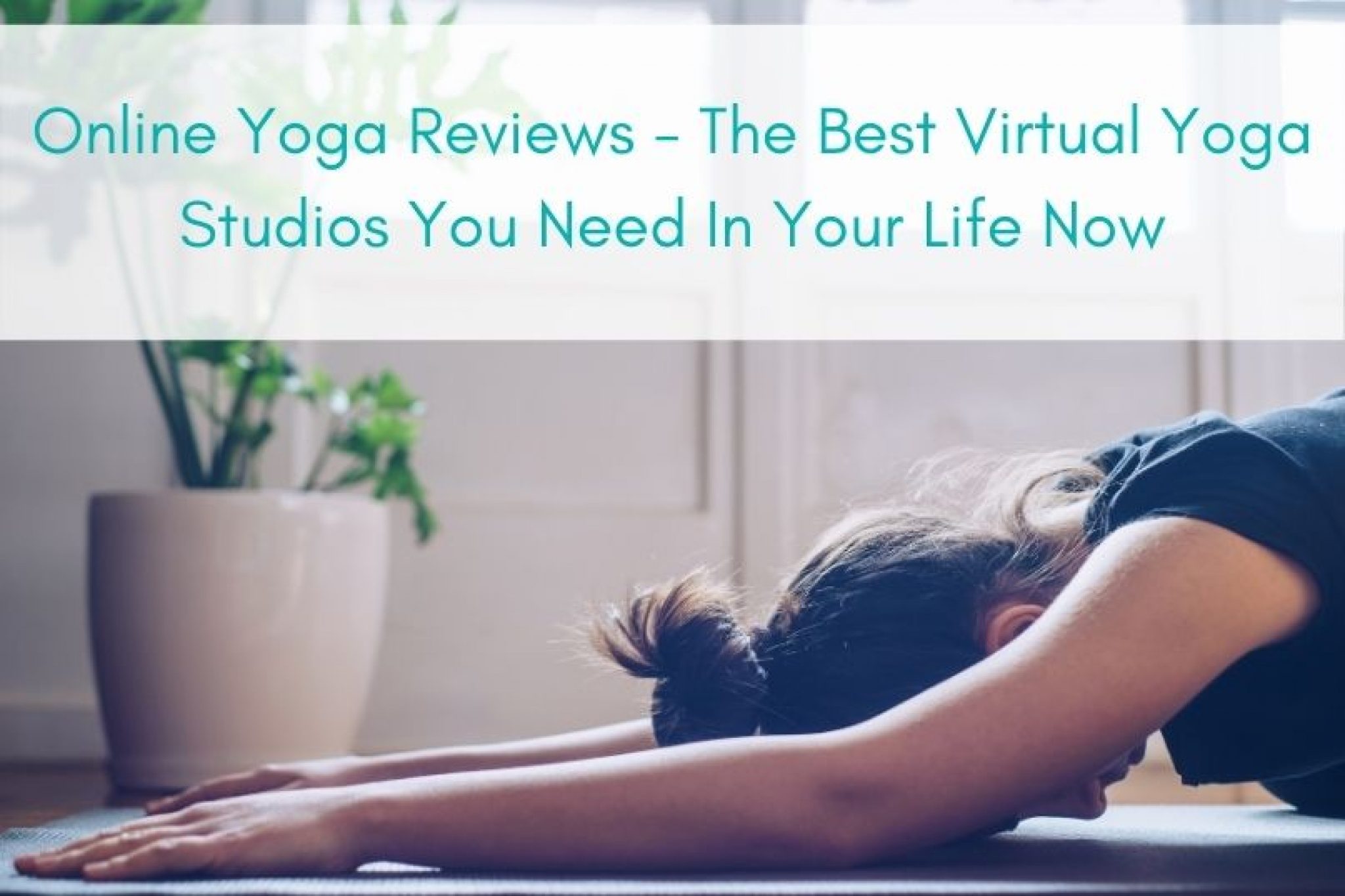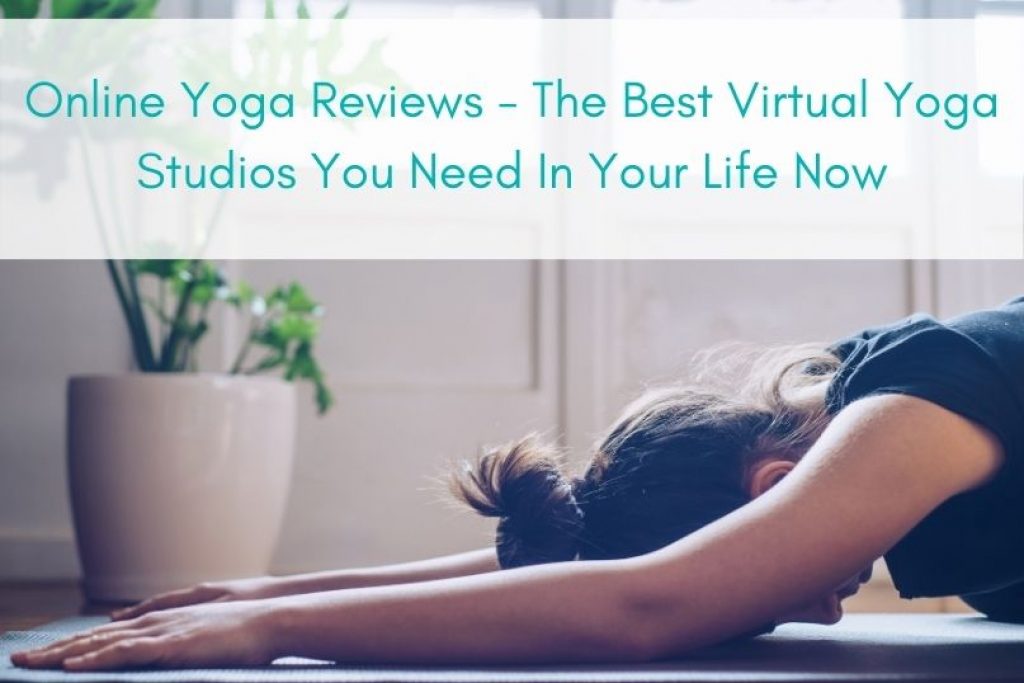 9 streaming yoga platforms offering the best online yoga classes
You're not alone if you're frequenting your favorite yoga studio less often these days due to current circumstances, but that doesn't mean that you have to compromise on attending quality yoga classes or drop your standards. Because now, the best yoga teachers are teaching online! You can sweat it out and stretch it out like never before right there on your own living room floor in a virtual yoga class. We've got all of the stats and critical need-to-know info on the best virtual yoga studios of 2021, and we're pretty excited to share our findings with you. If you've been looking for comprehensive reviews of the best streaming online yoga platforms and yoga websites, take a seat and keep scrolling to discover the 9 Best Online Yoga Classes that you need to try today.
Unlimited streaming of the best online yoga classes at your fingertips
The popularity of online yoga has skyrocketed in recent times but actually, online yoga has been an emerging industry for a few years now as companies like Glo, Do Yoga With Me, Alo Moves, Yoga International, YogaDownload, and many others have been recruiting the world's best yoga teachers while building robust online yoga platforms that host thousands of online yoga classes. But to find the Best Online Yoga Classes of 2021 requires trying and testing to uncover! With the options for online yoga studios now ranging in the dozens, we create online yoga reviews to help you choose!
Beginner and advanced yogis alike may question the caliber of instruction that they can expect to find in online yoga classes. And until recently, we might agree that to really get a good yoga session in or to learn the basics, it would be best to go into a studio and take a class. But now you can learn the essentials, or get a hardcore yoga workout in online with a premium online yoga studio.
Best online yoga classes – the kind of workout experience you can expect
In 2021 you can expect cinematic and highly sensorial yoga class experiences. You can also expect to be under the guidance of some of the most experienced yoga teachers on the planet because the internet brings them right into your world! You can practice with the best on your laptop, phone, tablet, and TV. You can also practice anywhere…anytime. Most online yoga studios have mobile apps, and many of them have downloadable classes, too.
Whether you're glamping or globetrotting, at your cabin on the lake or visiting your favorite hidden beach in Thailand that doesn't have reception, you can still get your yoga fix! The only thing required is you and your yoga mat. Being able to take your yoga practice "offline" and bring your favorite yoga instructor with you wherever you go are two big advantages of joining an online yoga studio.
And not to mention the fact that you can pause it, replay it, zoom in or slow it down for a virtual pose tutorial. Or even take classes over and over again should you like them that much – this may happen more than you might expect! And unlike YouTube yoga classes, online yoga platforms all offer an advertisement-free experience.
The best online yoga classes are convenient and cost effective
Ok, so the convenience of online yoga classes mentioned above is one thing, but the price is another! You can become a member of a premium online yoga studio and be led by the world's best yoga teachers for the same cost as 1 drop-in yoga class. And also, here's a tip that you might not be aware of – all online studios offer unlimited access, including free unlimited download access (for many). At the high-end of the spectrum an online yoga studio will cost you $20/month. At the low-end, you'll be paying $10/month and there's every price point in between. For $20/month, at max, you can totally overdose on yoga, should you like! A morning flow and evening flow followed by an evening meditation every single day are all possible for an entire month for the same cost of 1 drop-in in-studio yoga class.
Now, it is true that you can find free yoga online on YouTube, but you will not find the same quality of teachers or the vast class variety on YouTube, and that is just a fact. Paid online yoga studio platforms are organized, consistent, and very high quality.
We imagine you have many questions, so let's get into it!
Best online yoga classes and yoga websites that you may not know about but should
Table of Contents:
(click any link below to jump to section)
What is the best online yoga class
Can you do online yoga for free
What is the best online yoga for beginners
Where can I find free yoga videos
Who offers LIVE online yoga classes
Where can I take online yoga courses
Online yoga teacher training
What is the best online yoga class
The answer to this is very subjective. Premium online yoga studios will have something for everyone. Some studios may be better resources for beginners than others, while some might be more Vinyasa focused and therefore not as ideal for a Yin lover. Honestly, the best way to discover the Best Online Yoga Classes for you is to take advantage of the free trial that each of these studios offer. And by doing this, you can actually rack up some months of free yoga classes (just don't forget to cancel)! You will likely find that some online experiences resonate with you more than others. This is why it's great to have options!
Can you do online yoga for free
Yes, you can do online yoga for free. Some studios (see below) do offer free yoga classes online, but they may only give you access to certain classes and not the entire website. Because the prices of premium online yoga studio memberships are very reasonable, we recommend just splurging on your favorite one. Treat yourself! Skip that extra latte a week and treat your body to some movement, instead.
What is the best online yoga studio for beginners
We'll get to more of that below, but Do Yoga With Me is a great resource for beginner yogis who want to learn yoga online. Do You Yoga is also a great resource, but DYWM has a good selection of yoga videos for beginners that is pretty hard to top. They have created great video pose tutorials and an extensive yoga glossary.
For beginner yogis who are building the foundation of their practice at home, it is important to observe your teachers and tune in to yourself. Typically we would recommend that a beginner enrolls in an entire beginner course and stick with online yoga classes for beginners for a bit. This said course might even just focus on one or two postures during each class until all of the foundational poses have been explained, demonstrated, and practiced. We recommend giving yourself time going through this process and practicing the postures that are new to you over and over again between classes before moving on to flow classes. You'll want to really absorb all of the cues from your teachers. 'Tuck this', 'engage that', 'lengthen out', are examples of normal cues and regularly used vocabulary in a yoga class. By taking the cues and tuning in to your body, you can make subtle changes in your poses that make all of the difference!
Where can I find free yoga videos
Again, honorable mentions go to Do Yoga With Me, and YogaDownload also offers free yoga videos and free online yoga classes for beginners as well. Why not check them both out and give them both a go? They are free, after all!
Who offers LIVE online yoga classes
Actually, we've got an entire post dedicated to LIVE online yoga classes for you. If you're looking for LIVE yoga classes online, check that post out to discover the best streaming yoga. In summary – Omstars, The Yoga Collective, Glo, YogaVibes, and YogaDownload are all offering LIVE stream yoga classes.
Where can I take online yoga courses
Most all of the online yoga studios offer courses. They may call them 'series', 'programs', 'shows' but ultimately, they are all online yoga courses! Courses are typically included with your membership unless they are advanced courses, in which case they may have a cost associated with them.
Courses are an ideal way to level up your skill level or help you have more structure in your yoga practice by establishing a daily yoga habit and committing to joining a course that includes daily classes to attend. However, some online yoga platforms are more course-oriented than others – Alo Moves, for example, is consistently producing new series for their members to enlist in.
Online yoga teacher training
If you're ready to take your practice to the next level, you can now become a certified yoga teacher online! Online yoga teacher training is the new normal and it is highly possible that you can study under your favorite yoga teacher without needing to travel to Bali or India. Online YTT programs have become very advanced in recent years and you can now even take specialized YTT's online like Yin. Discover more about our picks for the top online YTT's and low-cost teacher training if teacher training is calling you.
The 9 best online yoga classes you need to try today
(Click any link below to jump to section about the studio)
Alo Moves
YogaDownload
Omstars
YogaVibes
The Yoga Collective
Udaya
Man Flow Yoga
DoYogaWithMe
Yoga International
9 best online yoga classes and virtual yoga studios
Alo Moves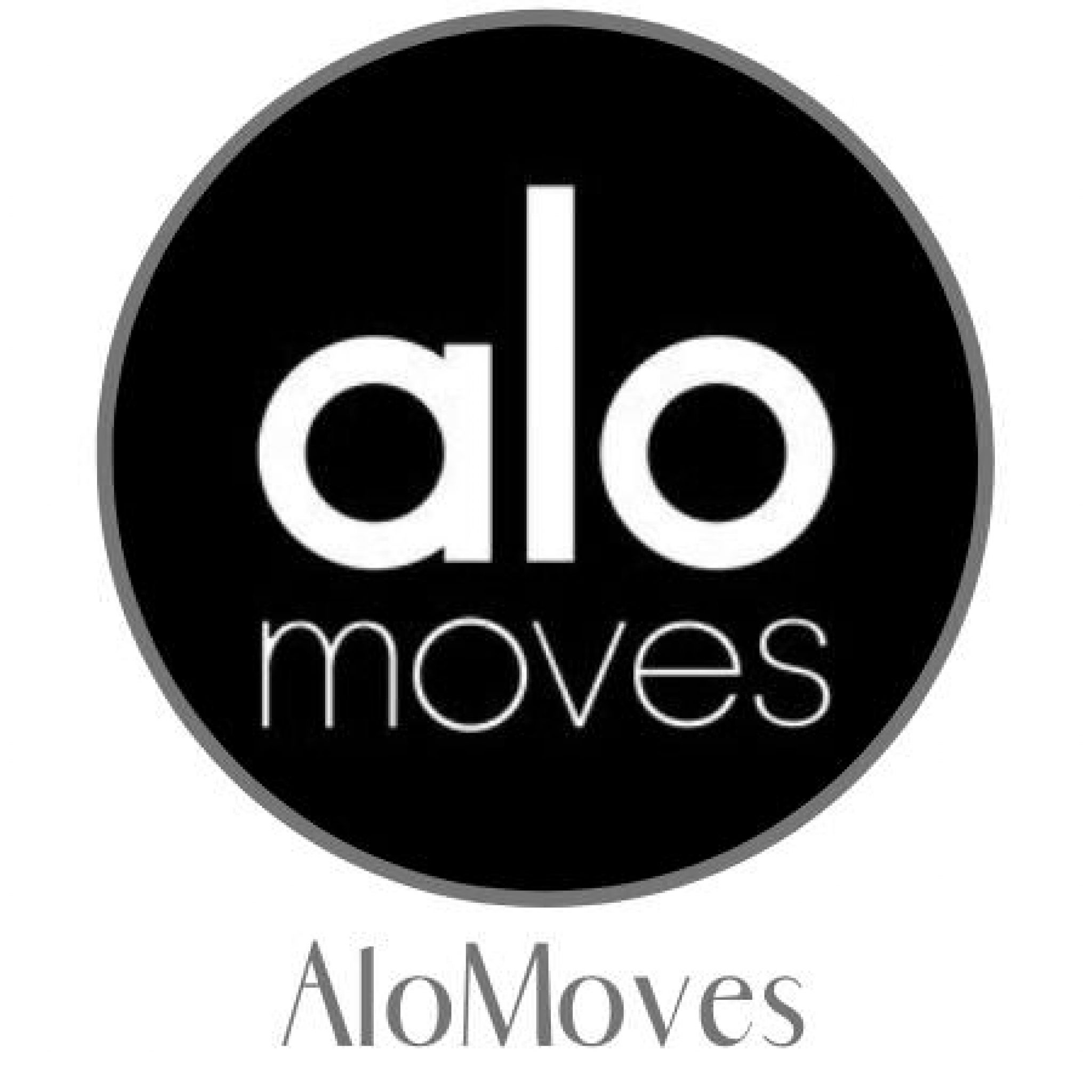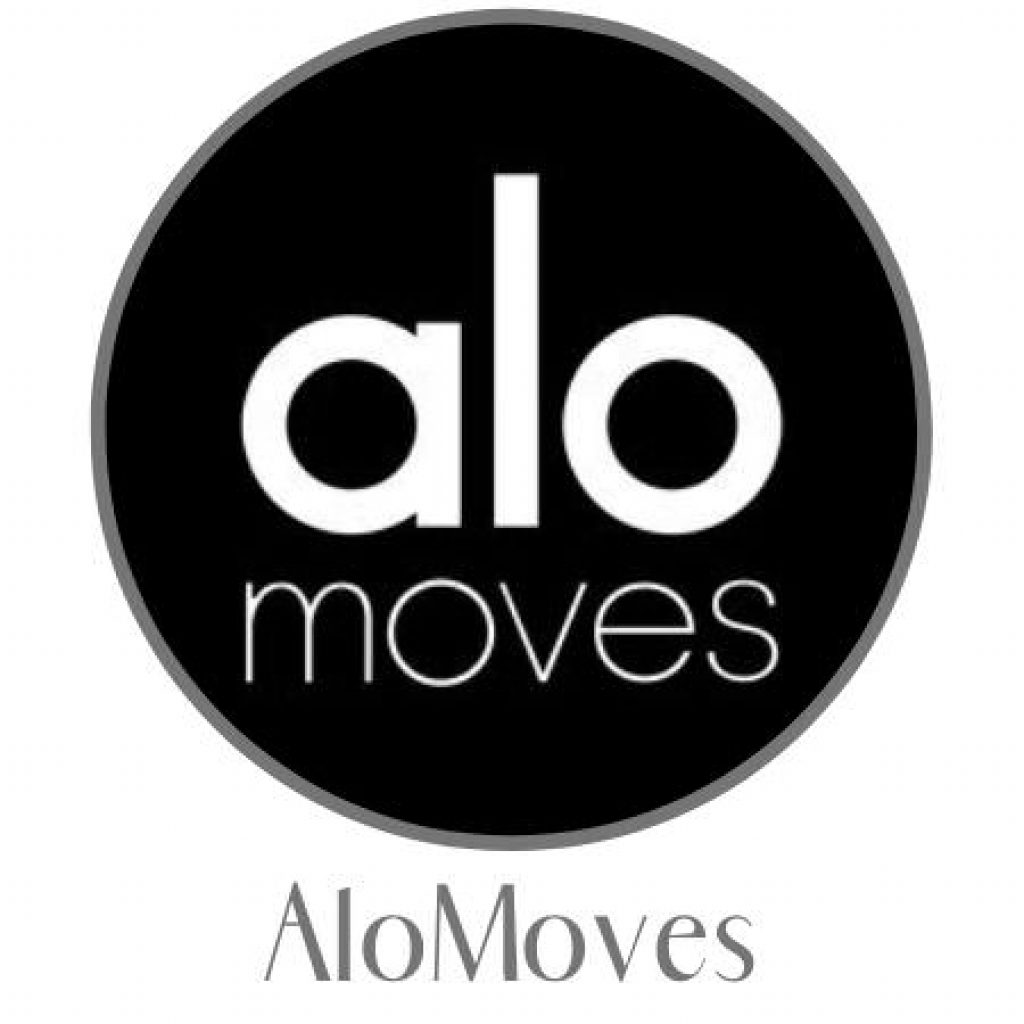 Alo Moves is home to a very impressive roster of internationally renowned teachers that includes Dylan Werner, Briohny Smyth, Ashley Galvin, Patrick Beach, Emily Sferra, Carling Harps and many others. The filming and sound quality behind the Alo Moves productions are second to none. What we especially love about Alo Moves is the quality of the teachers. We've taken countless classes on Alo Moves and have yet to take one that we haven't taken twice. Alo Moves has really been focusing on producing series lately, and Josh Kramer's recently released series, The Limit, is the perfect series for anyone who wants to level up their strength game. Use code THEYOGATIQUE25 for 25% off!
| | |
| --- | --- |
| Number of Classes: | 1,700+ |
| Number of Teachers: | 112 |
| Monthly Cost: | $20/month (or $149.25/year exclusive 25% off offer) |
| Best For: | Beginner-Advanced |
| Downloadable Classes to Flow On the Go: | Yes |
| The Yogatique Promo: | 25% off annual membership |
---
YogaDownload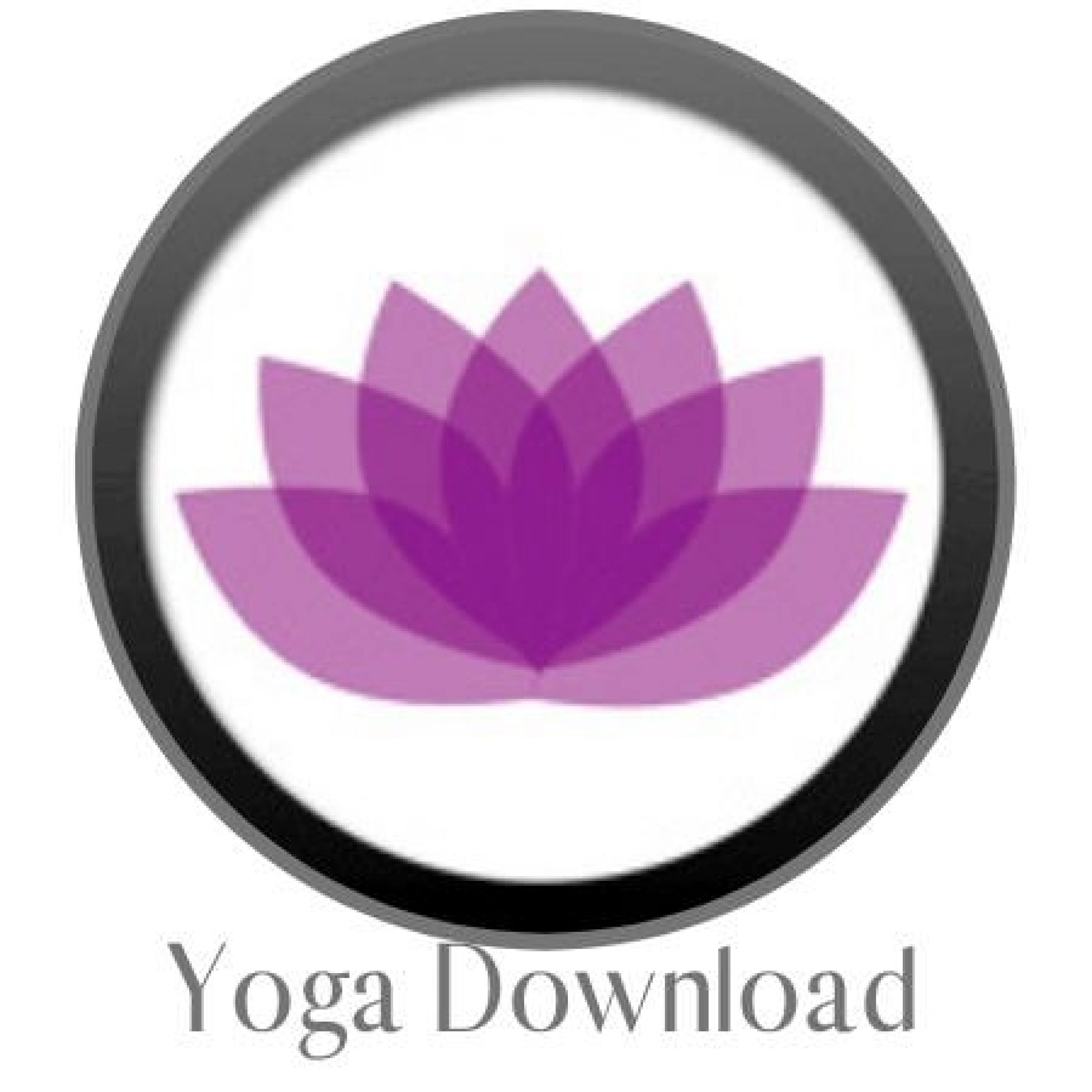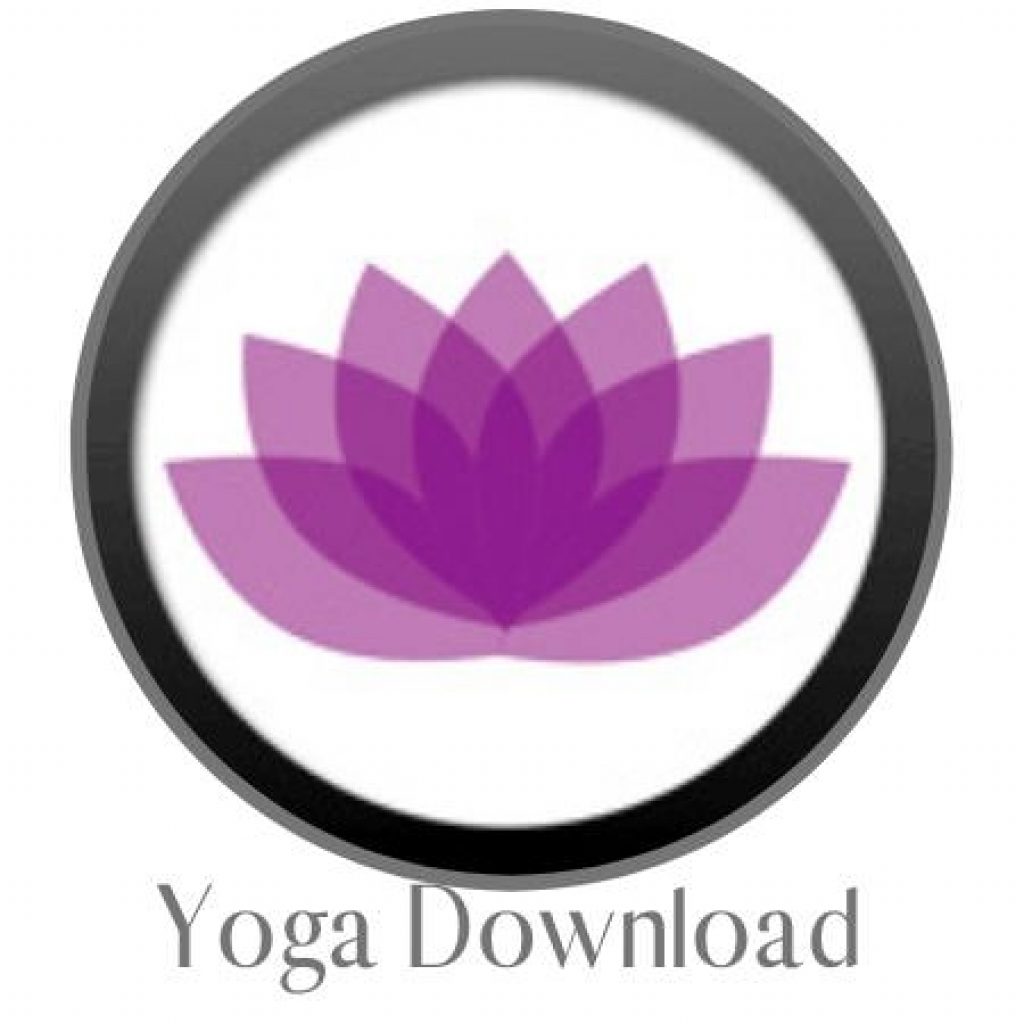 YogaDownload is one of the internet's go-to resources for pilates, fitness classes, online yoga, meditation, and more. YogaDownload offers unlimited classes at an unbeatable price which has kept this industry pioneer at the top of the lists of premium online yoga studios year after year. The beginners' area on YogaDownload is a gold mine with their expansive beginner section for beginner yogis, and if you're a more advanced yoga practitioner who thrives on yoga challenges, YogaDownload has plenty to keep your competitive self engaged with yoga. And with the LIVE yoga class option, you will simply never run out of fresh flows by joining YogaDownload. Read our comprehensive review for more info!
| | |
| --- | --- |
| Number of Classes: | 1,600+ |
| Number of Teachers: | 104 |
| Monthly Cost: | $12-$18 |
| Best For: | Beginners |
| Downloadable Classes to Flow On the Go: | Yes |
| The Yogatique Promo: | N/A |
---
Omstars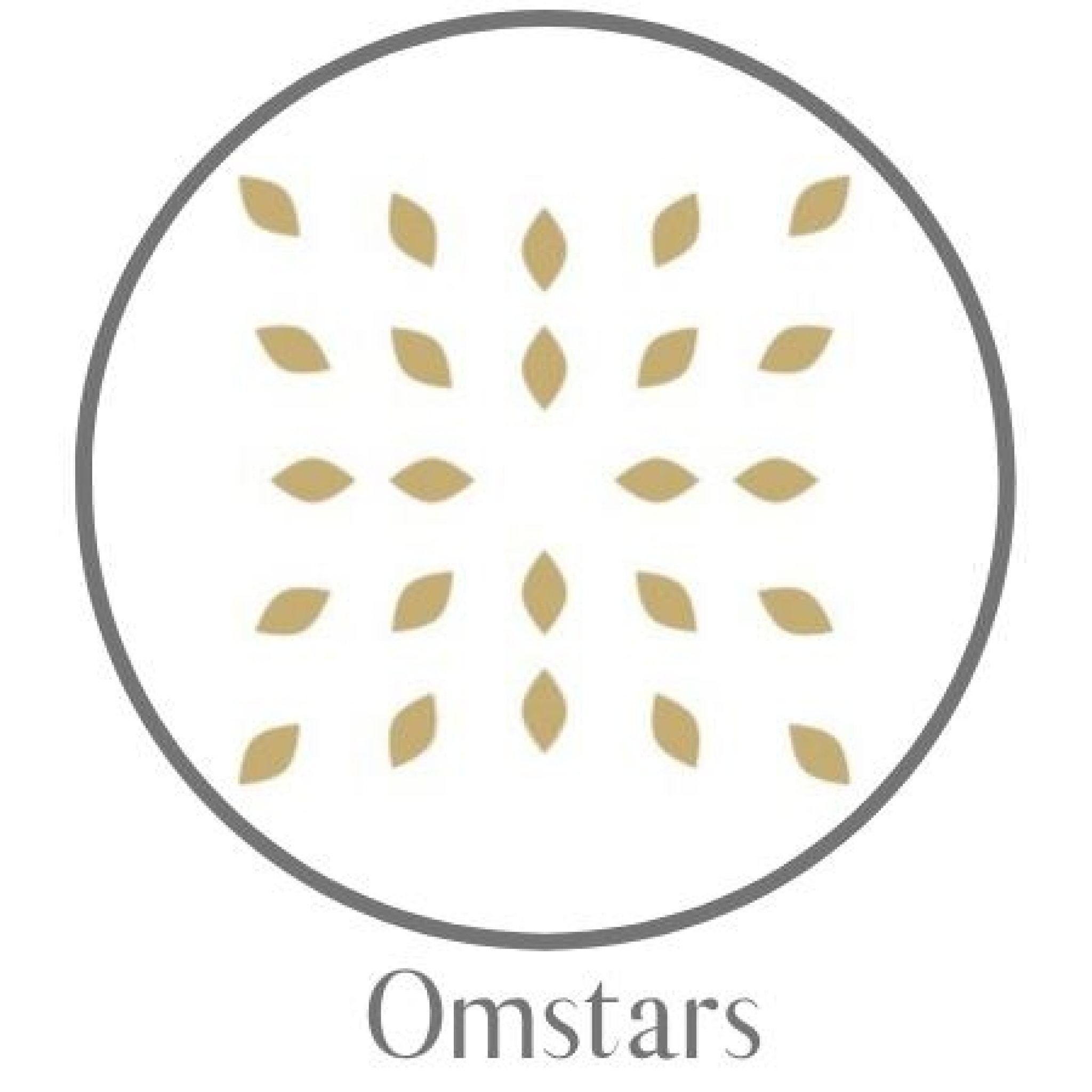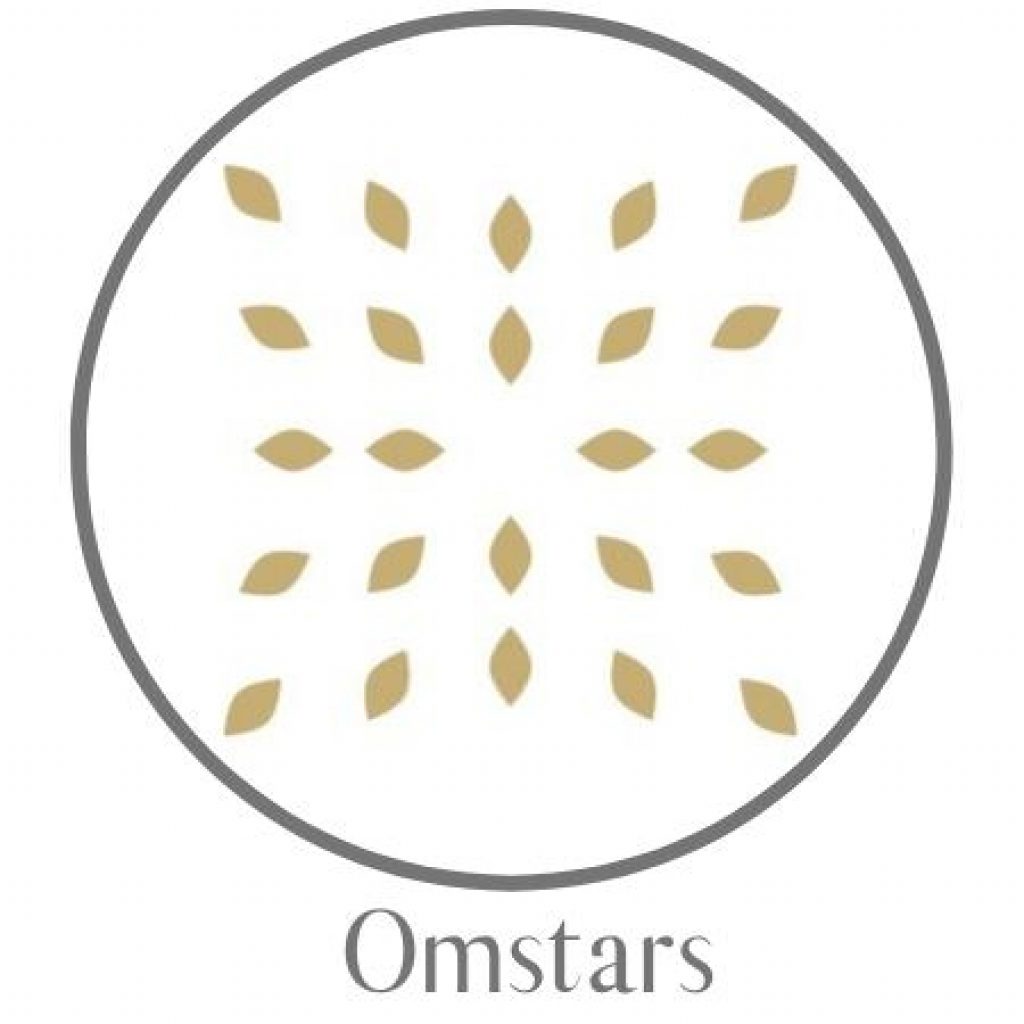 Omstars is like the Netflix of yoga. With over 3,000 classes to choose from and a LIVE class option, an Omstars membership will keep you healthy and happy for a long time to come. Omstars was founded by Kino MacGregor who is one of the most recognizable names in yoga. The Omstars network has been busy building an all-encompassing and powerful platform that includes workshops on topics such as anatomy and physiology, and trauma. Challenges such as yoga drills and strength, and wellness series on essential oils, raw foods, vegetarian eating, and more. For Ashtanga yoga practitioners there's really no other better online yoga studio to turn to than Omstars having been found by Ashtanga legend, Kino, herself. With our special 44 day free offer you've got nothing to lose and strength to gain by joining Omstars – read our review for all of the details!
Number of Classes:
500+
Number of Teachers:
147
Monthly Cost:
$14.95/month
Best For:
Ashtanga
Downloadable Classes to Flow On the Go:
No
The Yogatique Promo:
44 day free trial
Use coupon code Yogatique
---
YogaVibes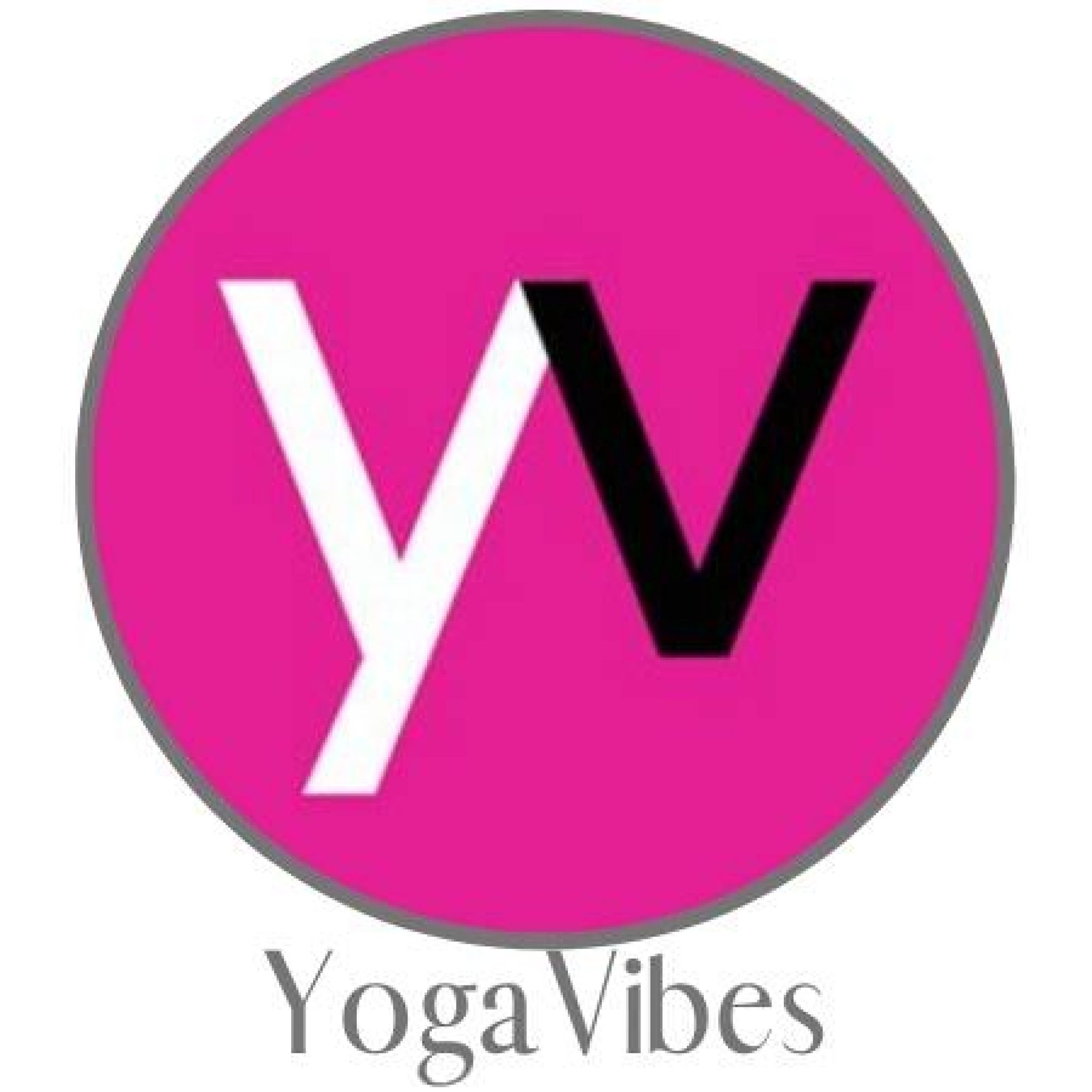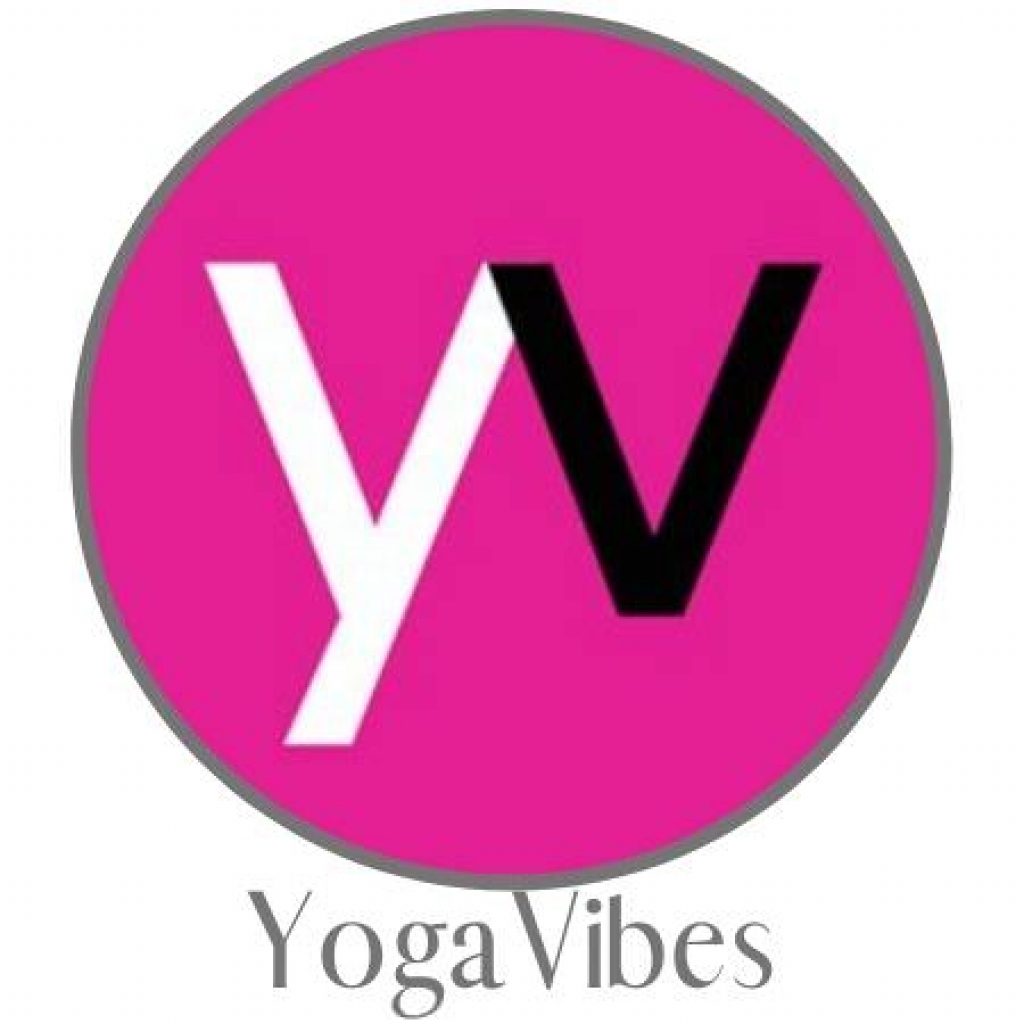 YogaVibes brings the best online yoga studios right into your house on one platform. Unlike other online yoga studios, YogaVibes hosts a multitude of brick and mortar yoga studios that each offer classes in one central location – YogaVibes. Currently, YogaVibes has partnerships with 7 yoga studios that are located throughout the United States. What we love about this unique concept is the variety of classes that are available on YogaVibes, because each yoga studio and all yoga teachers are different. Besides taking yoga classes you can also join a number of intensives on everything from the principles of alignment to therapeutic yoga. Read our in-depth review and take advantage of our special offer of 50% off discount to discover if you vibe with YogaVibes!
Number of Classes:
2,000+
Number of Teachers:
94
Monthly Cost:
$9.97/month or $15/month
Best For:
Intermediate
Downloadable Classes to Flow On the Go:
Yes
The Yogatique Promo:
50% off first 12 months
Use coupon code theyogatique
---
The Yoga Collective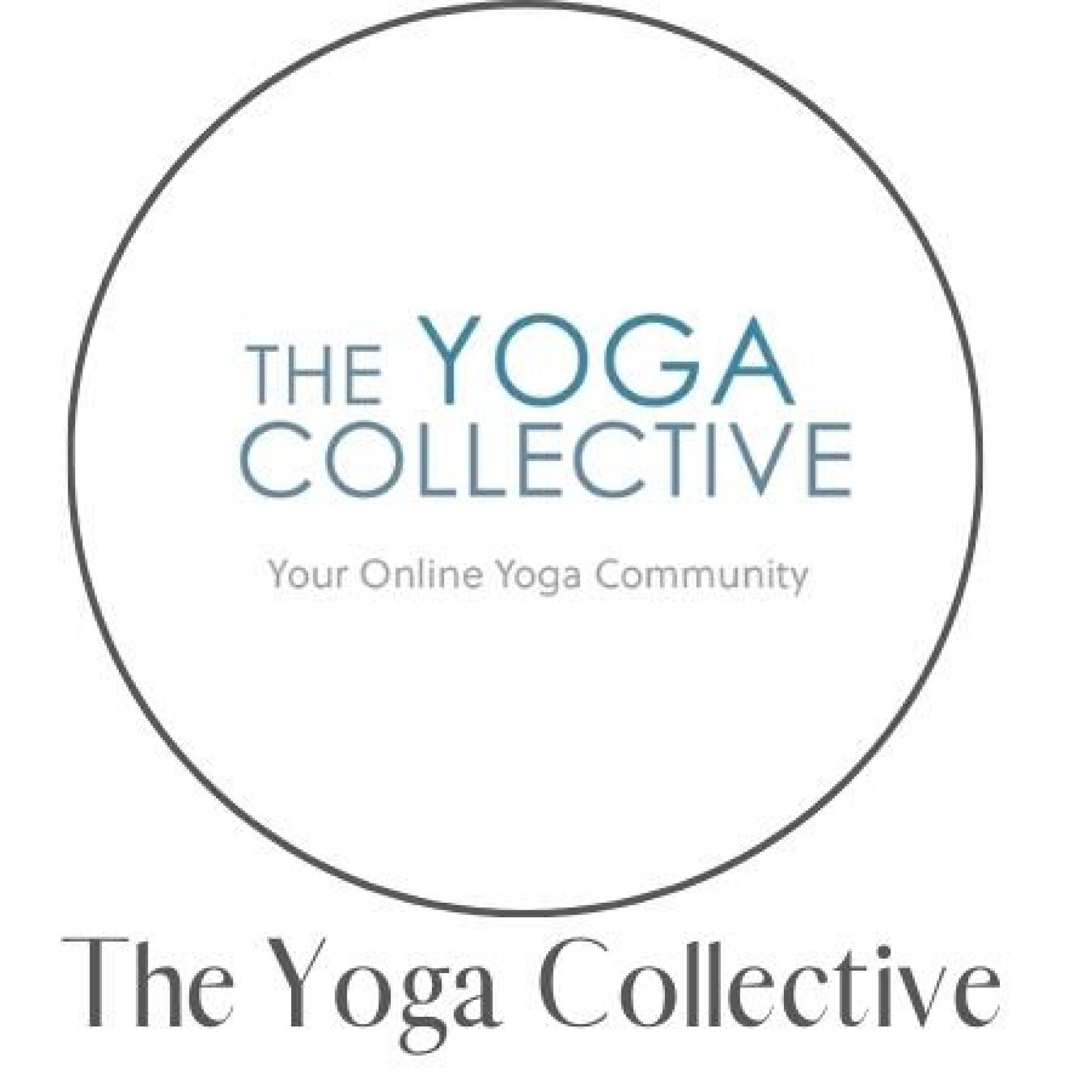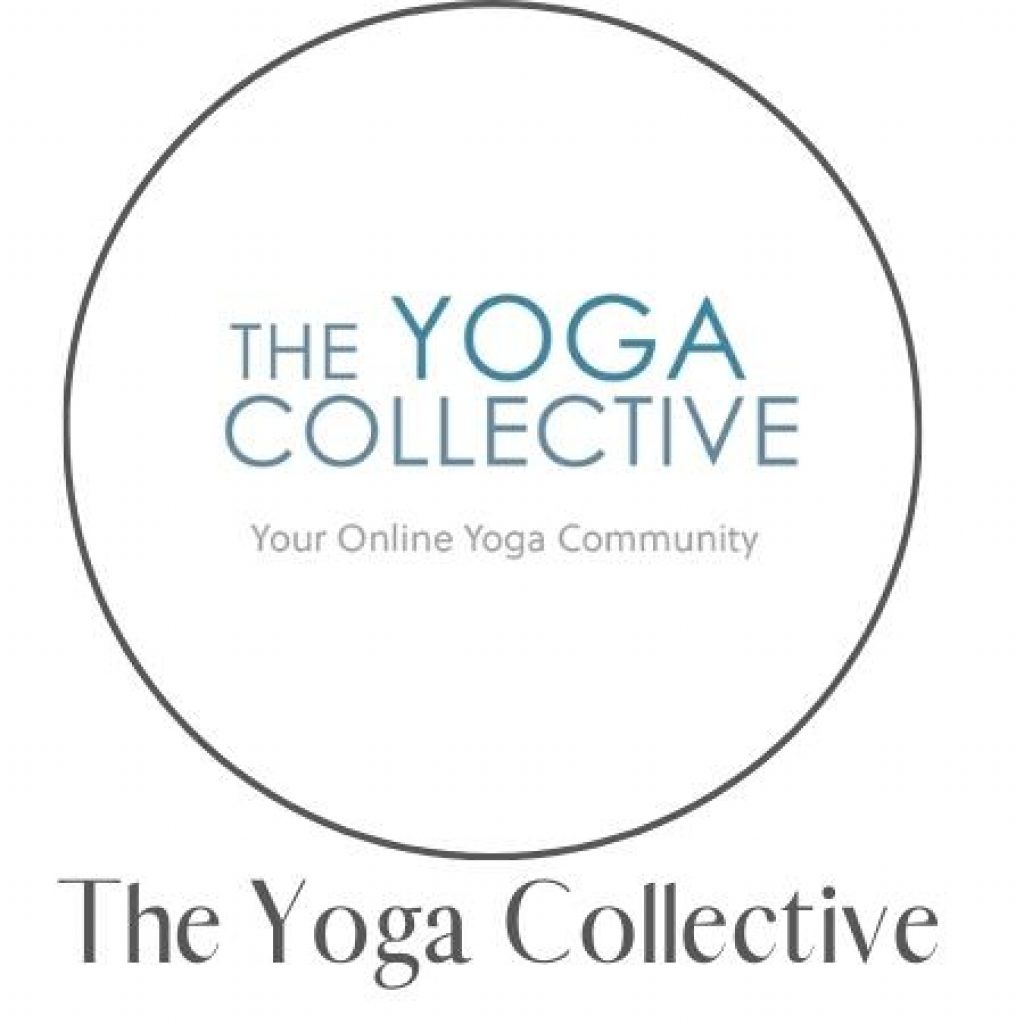 The Yoga Collective embodies the Westcoast Vinyasa style. We love the intense and sweaty flows that we've come to expect when stepping onto our mats under the guidance of any of the world-class yoga teachers teaching on The Yoga Collective. These two Southern California-based sister-studios offer it all when it comes to an online yoga studio. This includes, online yoga teacher training, and LIVE online yoga classes, too! The Yoga Collective truly is a boutique yoga studio gone digital. And to top it off, we have a special offer for you for The Yoga Collective – 25% off annual or monthly membership! For just $11.25/month you can take unlimited premium yoga classes – that is a deal that is too good to pass up! For more details read our review!
Number of Classes:
950+
Number of Teachers:
37
Monthly Cost:
$11.25/month (with our discount)
Best For:
Intermediate – Advanced
Downloadable Classes to Flow On the Go:
Yes
The Yogatique Promo:
25% off annual or monthly membership
Use coupon code Yogatique2020
---
Udaya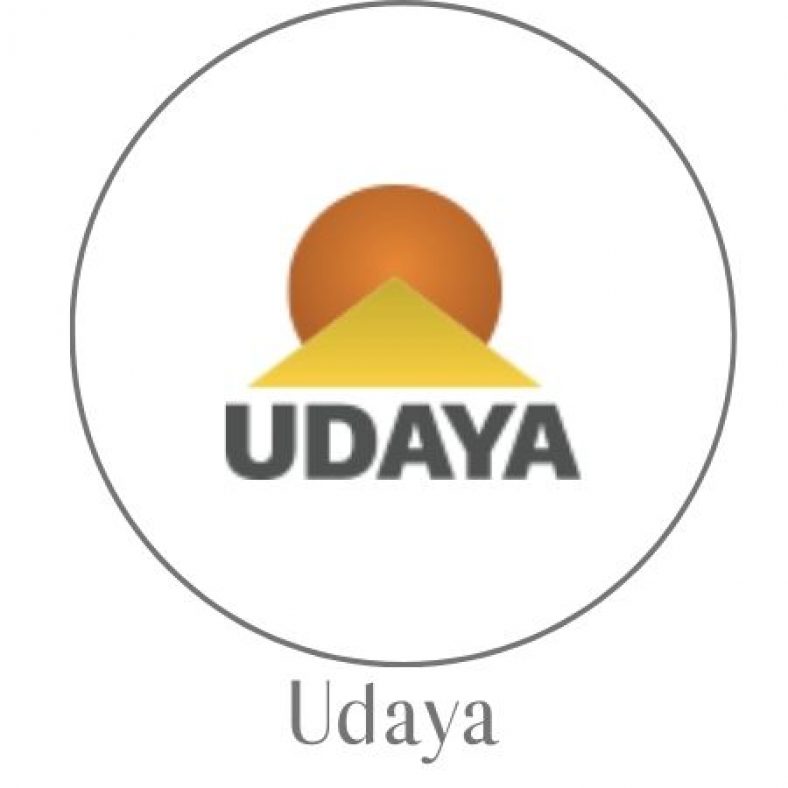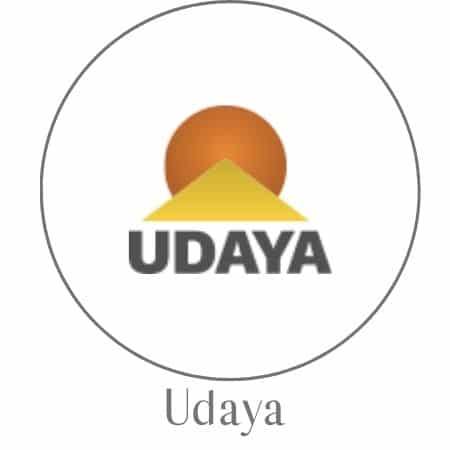 Udaya brings a cinematic yoga experience right into your home. Practicing on Udaya is an overall sensory experience with their flawlessly executed production paired with inspiring music as the backdrop to class. We believe that an engaging yoga class is key to keeping us on the mat – without it, it's just too easy to let the mind and body wander off the mat. But besides creating quality yoga classes and having been around for almost nearly a decade, adding the best international teachers to their roster and consistently creating 5 new online yoga classes per week for their members to join. And, the icing on the cake – we have a special 3-month free trial offer to offer you! Read our full review for more info on Udaya!
| | |
| --- | --- |
| Number of Classes: | 1,600+ |
| Number of Teachers: | 108 |
| Monthly Cost: | $18.99/month |
| Best For: | Intermediate |
| Downloadable Classes to Flow On the Go: | No |
| The Yogatique Promo: | 3 months free membership |
---
Man Flow Yoga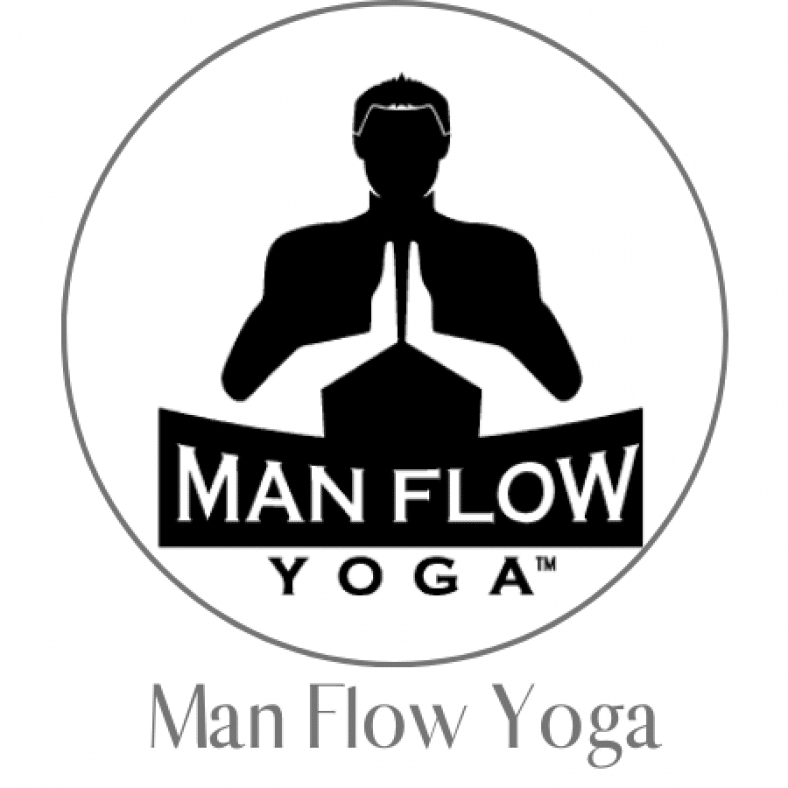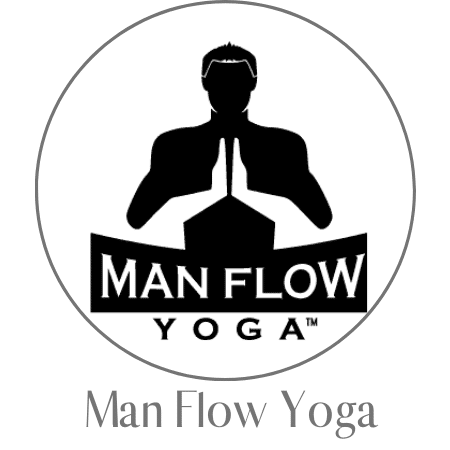 Man Flow Yoga is for those yogis who are interested in strength-based yoga without the spirituality! MFY's classes are taught by the founder, Dean, and Dean's ability to explain poses and break postures down in ways that even the most novice yogi can understand make Man Flow Yoga a great place for even the most inflexible of men to begin their yoga journey! MFY is a very bespoke type of online yoga studio that especially appeals to men, but is really for anyone! This is a great yoga platform to join if you want quick 30 minute classes that are simple, beginner-friendly, and focused on building strength and core muscle stability. Want to know more about MFY? Read our full review!
| | |
| --- | --- |
| Number of Classes: | 380+ |
| Number of Teachers: | 1 |
| Monthly Cost: | $29.97 |
| Best For: | Beginners |
| Downloadable Classes to Flow On the Go: | Yes |
| The Yogatique Promo: | 50% off annual membership |
---
DoYogaWithMe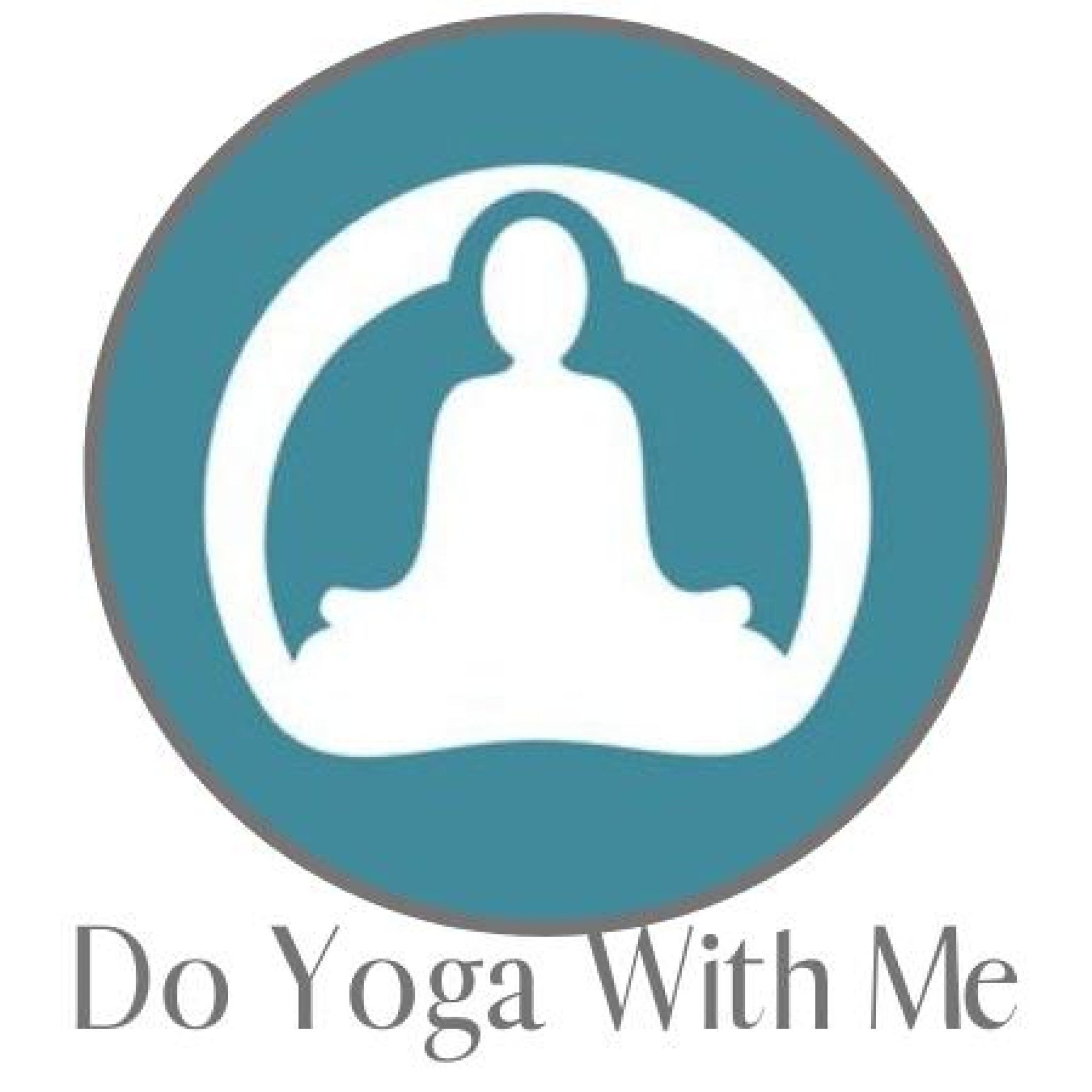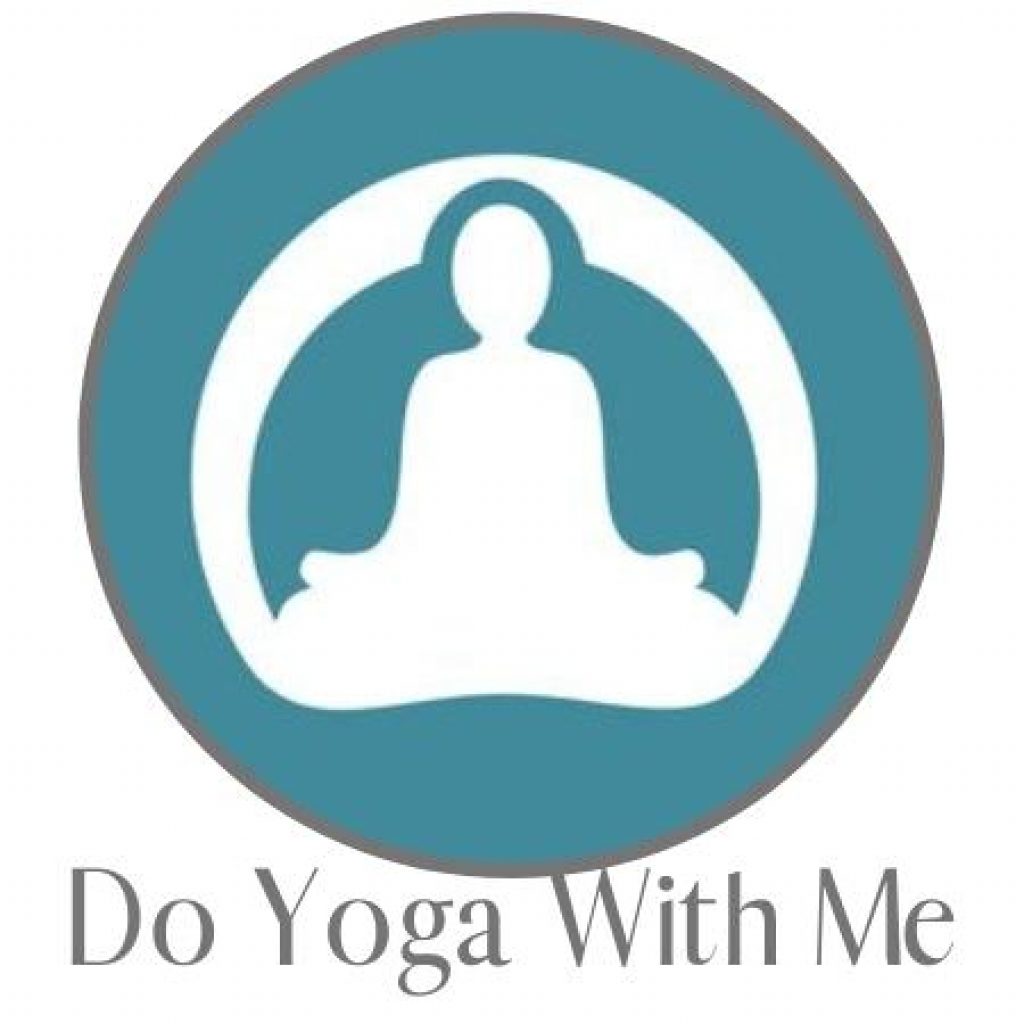 As mentioned in the intro, Do Yoga With Me is the perfect launch place for those who are new to the practice. Do Yoga With Me doesn't have some of the frills such as mobile app or live classes but it makes up for that in their quality of online classes and a highly experienced roster of teachers. DoYogaWithMe is not a glitz and glam kind of online yoga platform, it has that earthy, organic, rooted, and authentic kind of vibe. And at $10/month, the price can't be beat! In 2020 DYWM also launched online yoga teacher training – for aspiring teachers, we highly recommend considering their online YTT. If you're curious to know more, check out our full in-depth review of DYWM.
| | |
| --- | --- |
| Number of Classes: | 700+ |
| Number of Teachers: | 28 |
| Monthly Cost: | $10 |
| Best For: | Beginners |
| Downloadable Classes to Flow On the Go: | No |
| The Yogatique Promo: | N/A |
---
Yoga International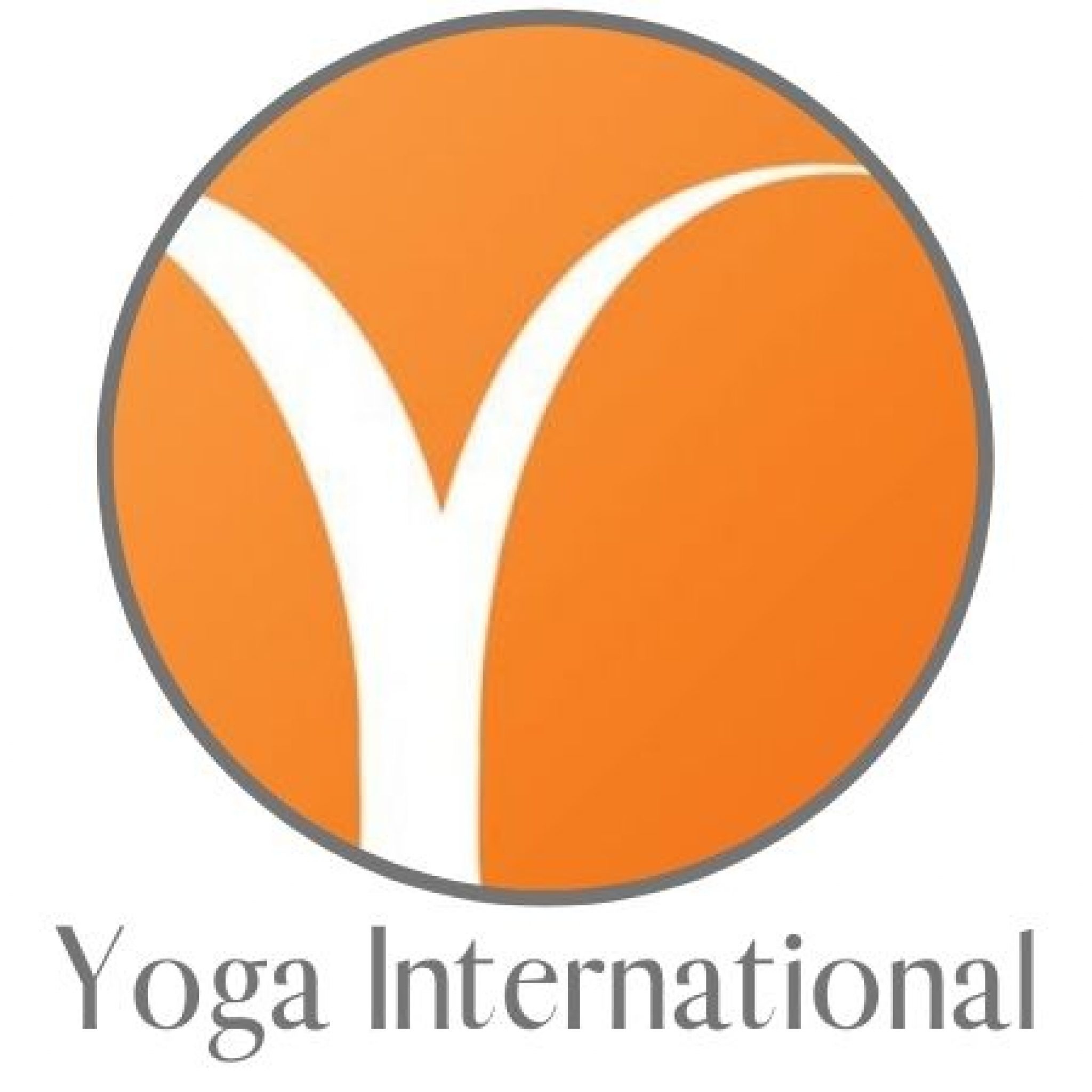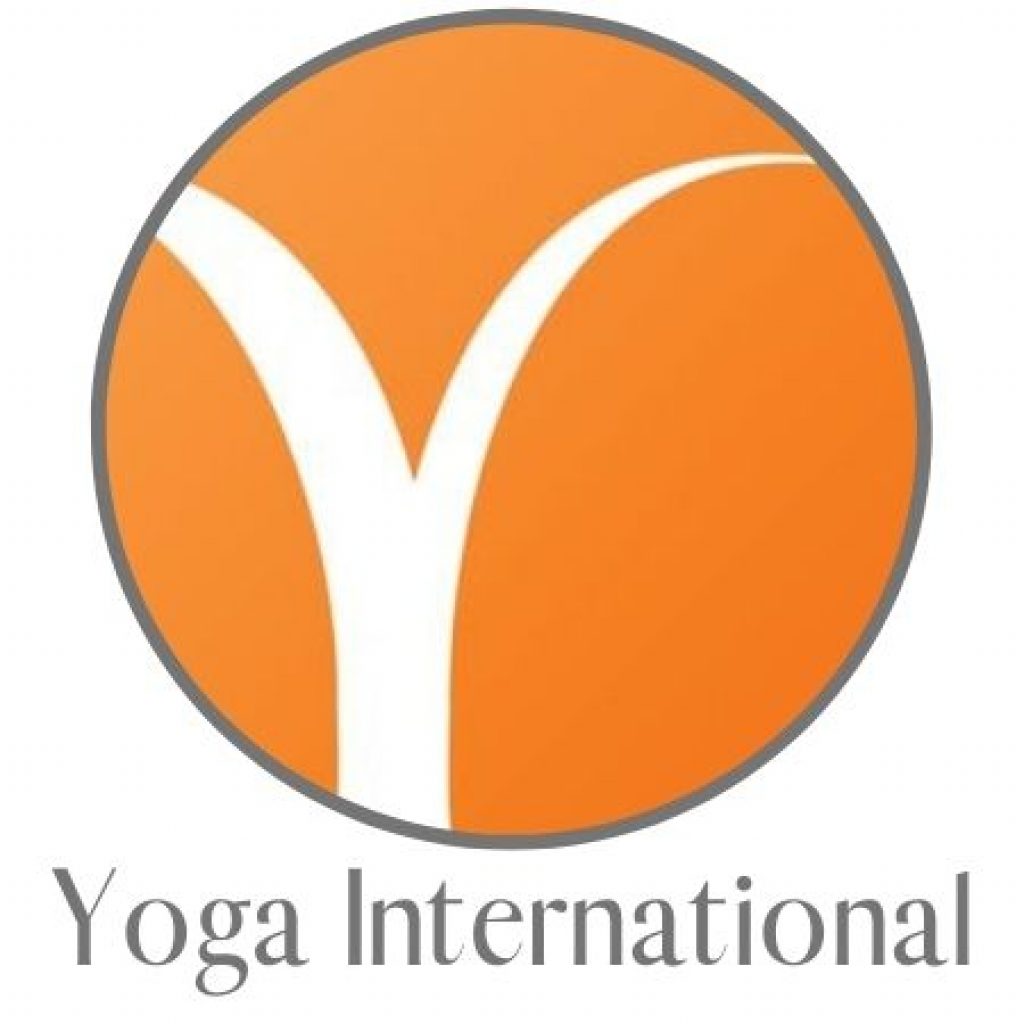 Yoga International is without question one of the most established and well-known online yoga platforms in existence. Yoga International is a great place to learn the basics and beyond. They've created a great user interface, recruited some of the best yoga teachers, and they offer downloadable yoga classes and a massive treasure trove of online yoga workouts that tops 1,900 classes and counting! If you're looking for a legit online yoga studio, Yoga International is absolutely worth exploring. Besides being able to improve your physical practice, there are also plenty of learning opportunities about Ayurveda, personal transformation, and yoga therapy found in their massive library of articles. Yoga International also recently launched their online yoga teacher training led by Rocky Heron and Noah Mazé, get all the details of that program in our deep dive! For more info on Yoga International yoga classes, read our full review on that, too!
| | |
| --- | --- |
| Number of Classes: | 1,700+ |
| Number of Teachers: | 500+ |
| Monthly Cost: | $19.99 |
| Best For: | Beginner – Advanced |
| Downloadable Classes to Flow On the Go: | Yes |
| The Yogatique Promo: | 30 day free trial |
Yoga is a practice where the body and breath are flowing together in synchronicity while the mind observes. It is a deeply personal movement and an expression of oneself that has no place for comparison. Don't forget that your fullest expression of a pose, is just perfect! We hope that this article has helped you find your flow!
Two more honorable mentions not listed but worth exploring are TINT Yoga and Yoga Anytime.
Takeaway: For $10-$20/month you can learn yoga online and practice with the best yoga teachers in the world from your living room or your lake house. Online yoga websites give you access to unlimited premium yoga videos and at-home yoga workouts that will deepen your existing yoga practice or help you learn yoga if you are new to the practice.
Basic to intermediate yoga pose guide
If you are brand new to yoga, these poses below will be ones you will likely soon master with your own expression by repetition! As well as getting acquainted with the poses below, we encourage you to look at Yoga Journal's pose guide, and most importantly, listen to your body.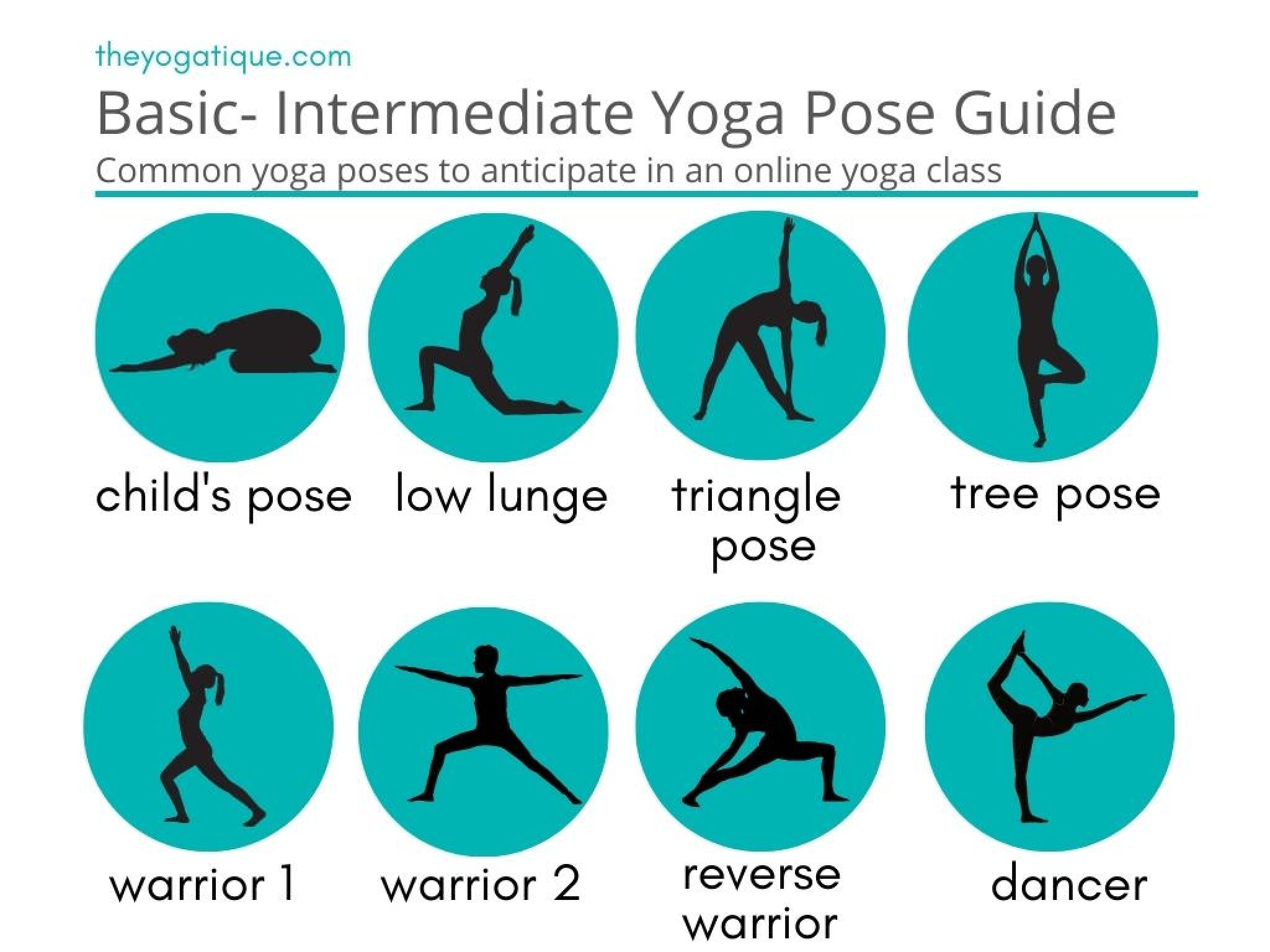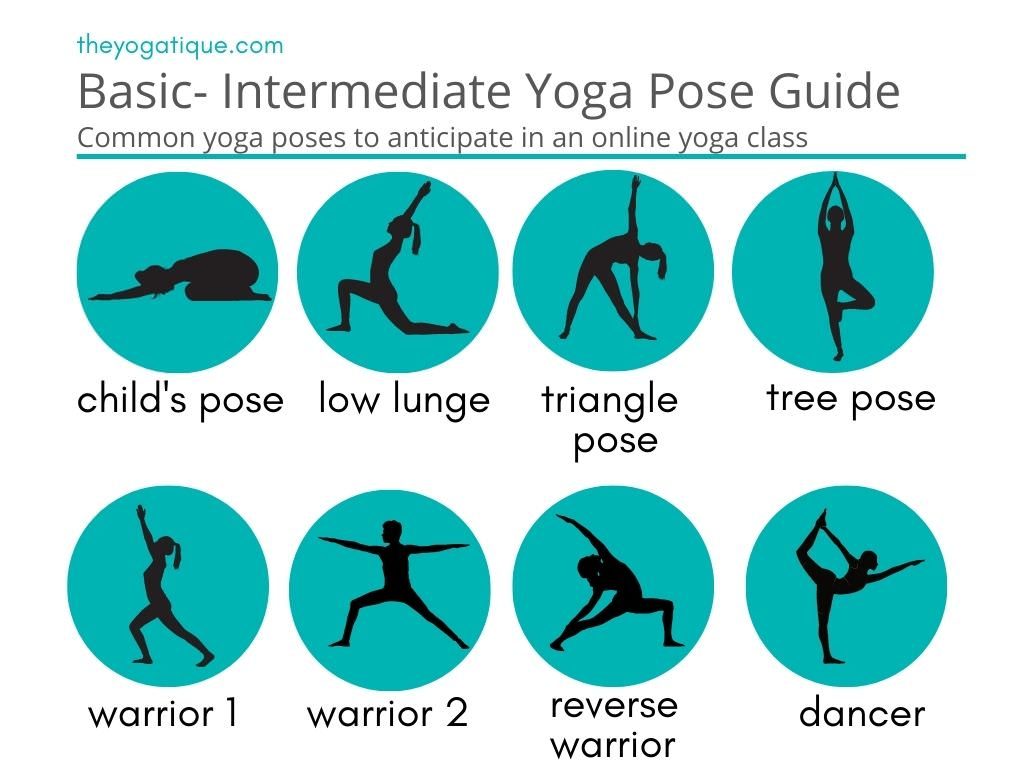 Some online yoga studios, online yoga teacher training programs, and brands that we write about may offer us a small percentage should you decide to purchase after reading our content. Thank you for enabling us to exist!