Alo Moves promo – Exclusive 25% offer for premium unlimited online yoga, barre, and more!
One of our absolute favorite online yoga studios, Alo Moves, has given us an exclusive opportunity to offer you 25% off annual membership! Stoked? YES! Get to know a little bit about Alo Moves and what kind of unlimited online workouts you get access to as an Alo Moves member for a little over $12/month with our code. Here's a hint, Alo Moves has got it all – yoga, pilates, barre, HIIT, meditation, and more all taught by the world's best teachers and trainers. Are. You. In?! Use our exclusive Alo Moves promo code THEYOGATIQUE25 for 25% off unlimited access to this streaming premium online yoga and fitness platform.
Alo Moves Cost & Features:
Monthly Cost:
$20
Annual or
Biannual Cost:
Annual: $149.25 (save 25%) exclusive offer
Biannual: N/A
Free trial:
Yes, 14 days
Mobile App:
Yes
Downloadable classes:
Yes
LIVE online yoga classes:
No
Number of online yoga classes:
1,700+
Alo Moves monthly and annual cost – exclusive 25% off offer.
Why Alo Moves is the best all-around online fitness, yoga & meditation platform around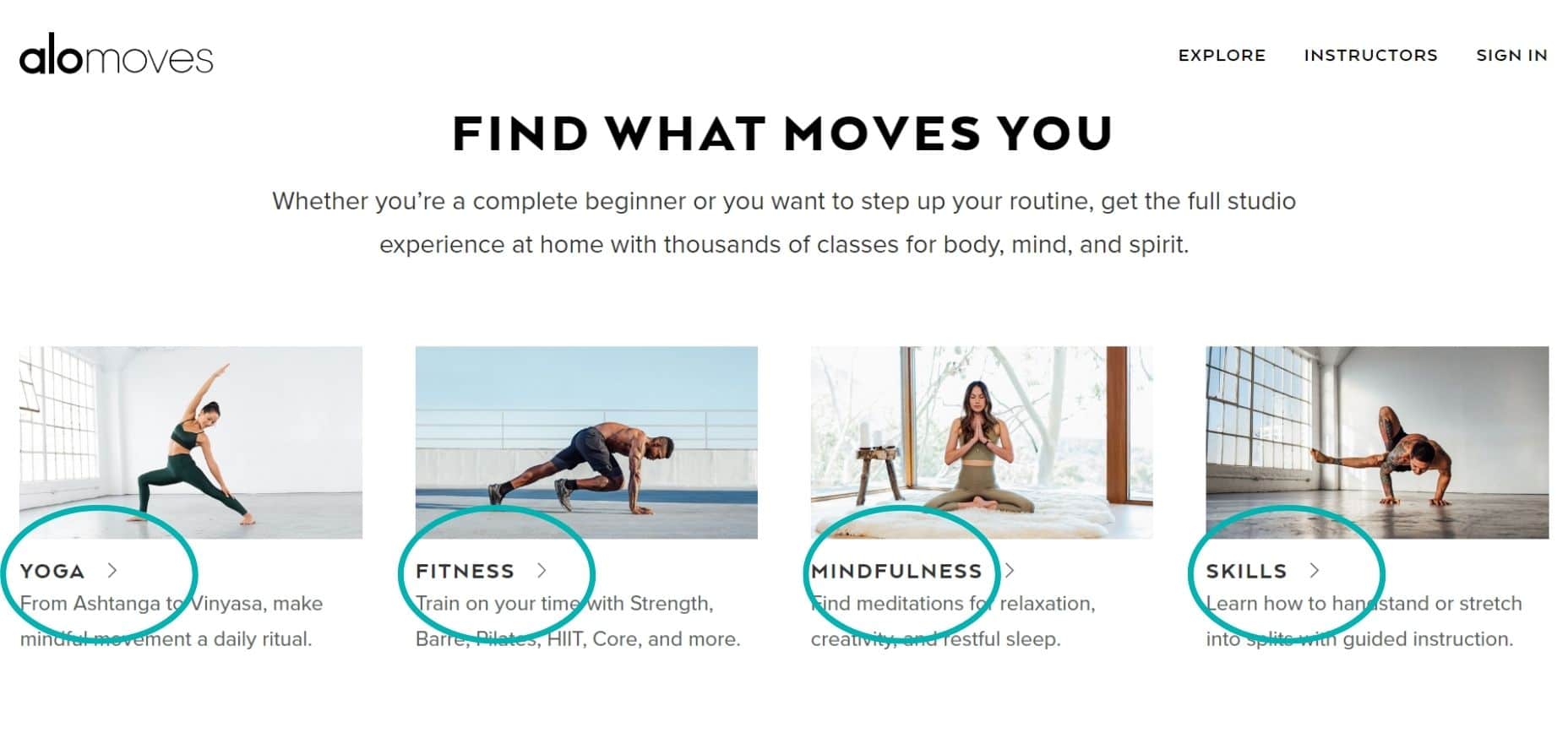 Do you want to be led in your yoga practice with some of the best teachers in the business like Ashley Galvin, Dylan Werner, Briohny Smyth, Meghan Currie, Carling Harps, Patrick Beach, Adrienne Kimberly, Naya Rappaport, Josh Kramer, Talia Sutra, and the rest of the superstar line-up of yoga teachers on Alo Moves? Then join today!
We have practiced with each and every one of the above named Alo Moves teachers, and then some. When you begin taking online yoga classes on Alo Moves you will love the concise cueing that their yoga teachers are known for. The impeccable video production that they are literally the best at executing also elevates the entire yoga experience.
Why practice yoga online with Alo Moves
What we love about practicing online is that not only are we being led by world-class yoga teachers, but we can also pause and rewind whenever we want to see the pose or sequence as many times as we'd like. Being that the yoga teachers on Alo Moves are truly some of the world's best, we know that under their guidance we are receiving proper instruction and thoughtfully sequenced classes.
All of the other things from Alo
Besides getting in shape with Alo you can totally deck out your space with their gear, seriously they've got it all! This brand is making some of the best non-slip yoga mats on the market. Their signature Warrior mat, for example is seen in all of their workout videos. Take a peek at the entire mat collection, it's pretty impressive.
Alo Moves barre & other killer at-home workouts to try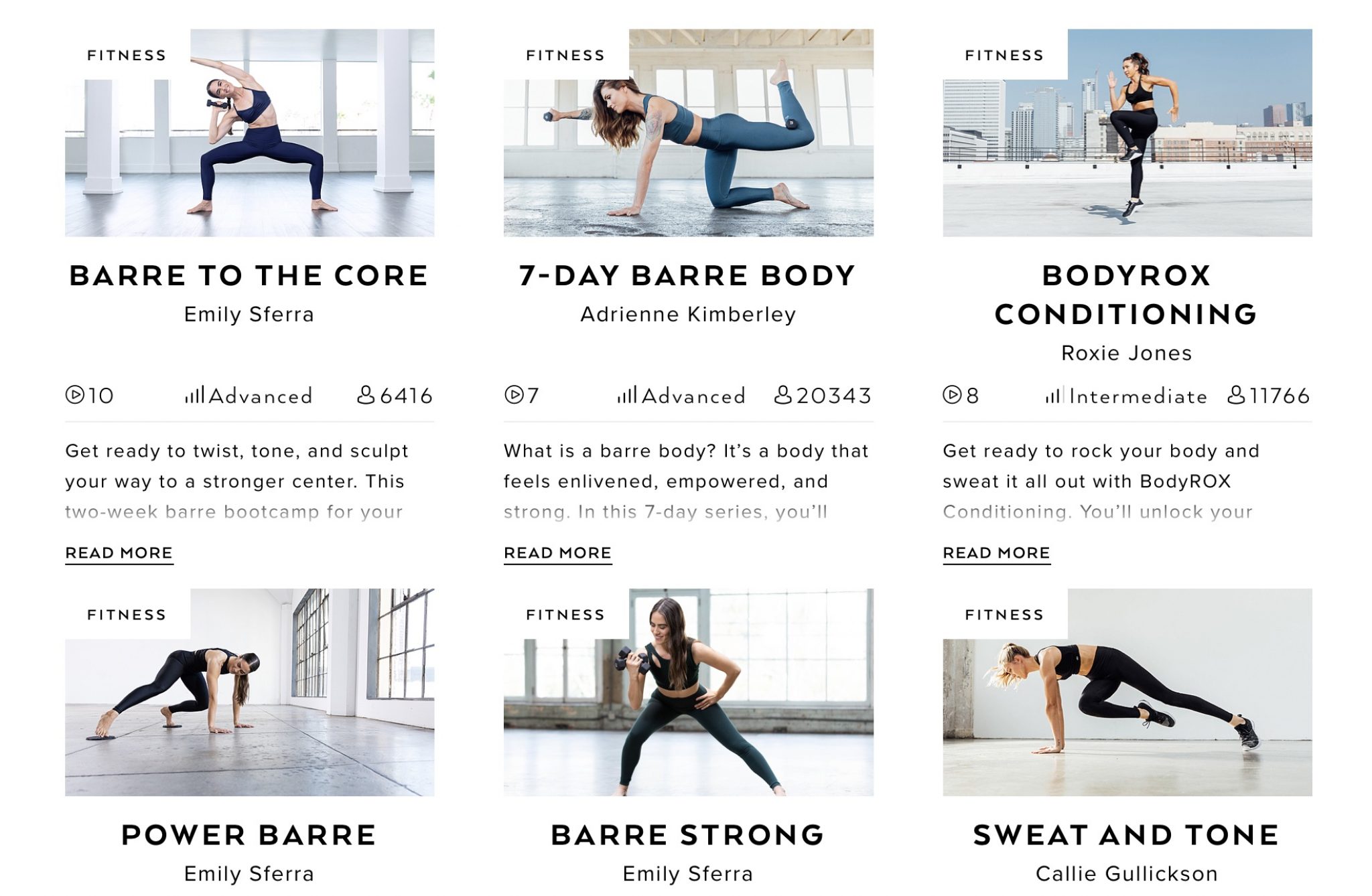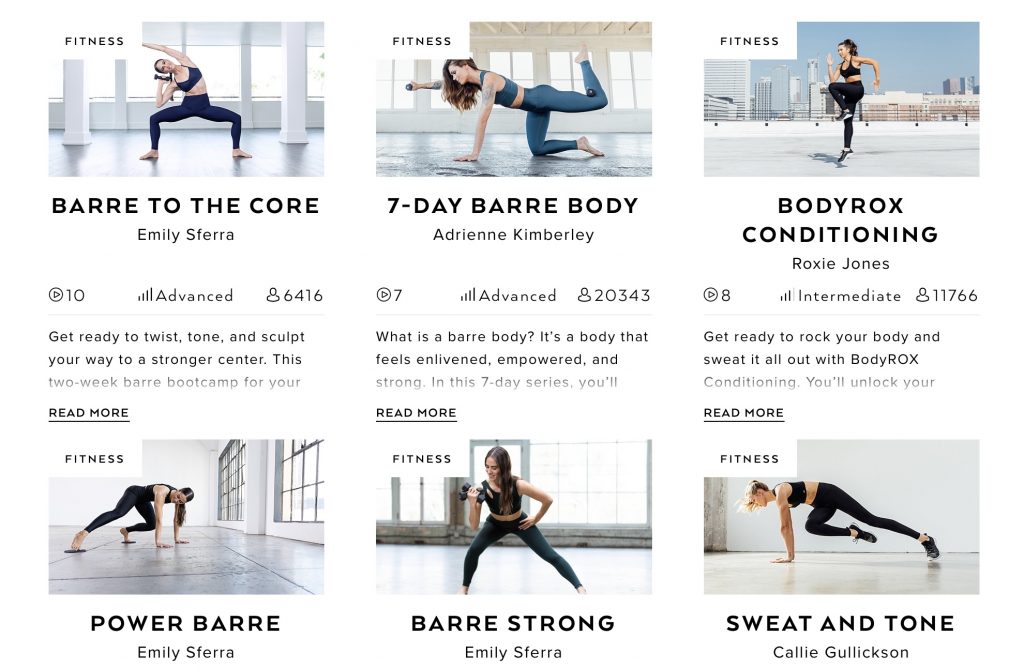 Online barre classes have become the latest craze in 2020 and 2021 and after seeing those perky barre booty's on Alo Moves barre instructors Adrienne Kimberley and Emily Sferra it's no surprise that Alo Moves barre classes are all the hype! Currently Alo Moves serves up over 75 body shaking, booty shaping barre classes led by three powerful boss barre babes! If you've been looking to integrate a new form of slimming and toning techniques into your practice, we recommend trying one of these barre classes out – they are included with your monthly membership, after all! And besides barre, Alo Moves has also recently released a ton of HIIT and strength classes led by Callie Gullickson and Jacy Cunningham. Joining a class with on of these two might have you yelling "yes drill sergeant" at your screen but don't worry, it's only temporary, you got this!
Our exclusive 25% off offer gets you unlimited booty burning, core chiseling, Zen inducing workouts for about $12/month.
Check out our full Alo Moves review which takes a deep dive into their platform, or get the skinny scoop below.
A little sneak peek as to what to expect from a few of our favorite Alo Moves teachers:
For cardio-esque high-intensity vinyasa that will lean you out, we can highly recommend Ashley Galvin's classes.
Dylan Werner's classes will teach you how to execute the power strength poses you've been wanting to nail.
Briohny Smyth creates creative ladder flows that will push your physical limits to the brink.
Meghan Currie's classes flow sweetly and slowly like honey, but by no means does slower mean easier with Meghan.
Carling Harp's incredibly body opening sequencing will have you wanting new classes from her faster than she can deliver.
Patrick Beach's specialized classes will help you master that handstand or guide you through solar sequencing with ease.
Barre babe Adrienne Kimberley will have you burning in your barre class without even realizing it and ps, she's got her own online barre teacher training now!
Naya Rappaport's soothing voice will totally distract you from how hard you are actually working in her intelligently sequenced vinyasa classes.
Josh Kramer is all about alignment and you'll notice how your posture in poses becomes totally engaged after attending his classes.
Talia Sutra's mind-bending flexibility methods will help you open up your body like you've never imagined.
We are certain that an Alo Moves membership will be one that you renew year after year and never regret! We can absolutely advise you to go all-in with Alo Moves!
Use code THEYOGATIQUE25 for 25% off, or begin your free 14 day trial.
Not totally sold on Alo Moves? Buti Yoga could be for you! You've seen the Buti ads in your feeds; high-energy, calorie burning, cellulite disintegrating tribal dance/yoga fusion?! Get the inside scoop on Buti Yoga, the online yoga studio that's unlike anything we've ever seen!
Want more Alo?
Set yourself up in your at-home practice with an Alo bundle and forget needing to piece together your props. These bundles include a mat, strap, blocks, and towel in any color you can imagine! Everything you need to deck your space out in everything Alo!
Some online yoga studios, online yoga teacher training programs, and brands that we write about may offer us a small percentage should you decide to purchase after reading our content. Thank you for enabling us to exist!
Basic to intermediate yoga pose guide
If you are brand new to yoga, these poses below will be ones you will likely soon master with your own expression by repetition. As well as getting acquainted with the poses below, we encourage you to look at Yoga Journal's pose guide, and most importantly, listen to your body.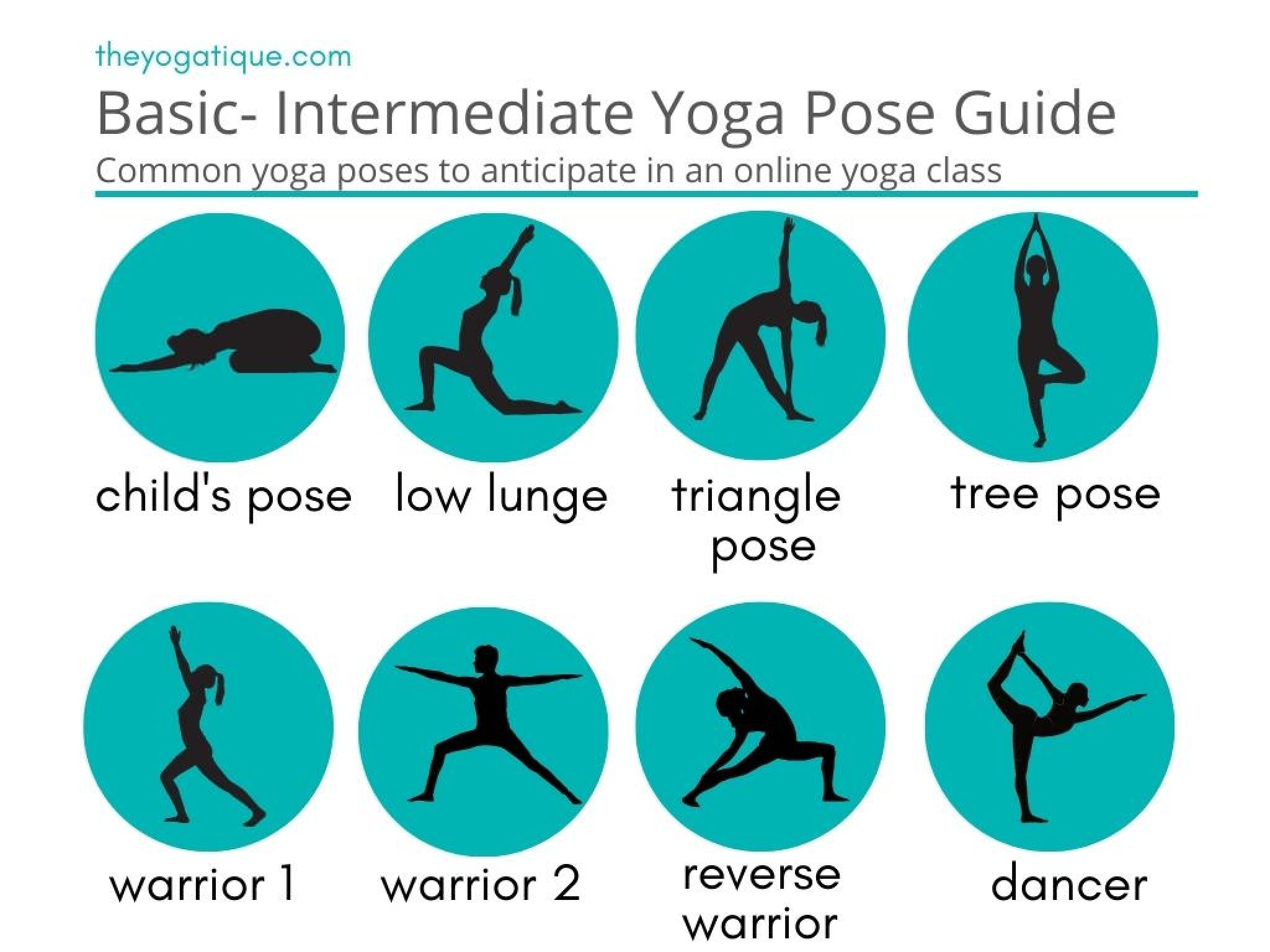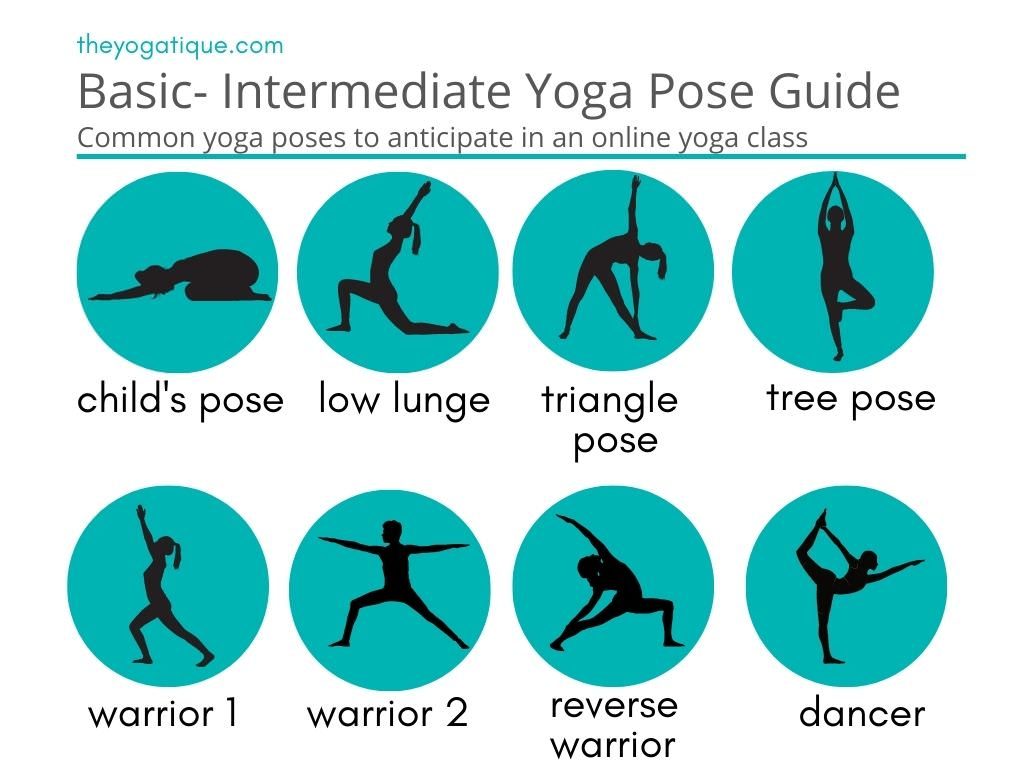 FAQ about Alo Moves
How do you redeem 30 days on Alo Moves?
For a special extended trial offer of 30 days to Alo Moves make a purchase on Alo Yoga first and you will be offered an extended trial offer.
Does Alo Moves have music?
Yes! As Alo Yoga is ever-expanding and improving, Alo Moves now offers classes with music, too! You can choose to take your online classes on Alo Moves with, or without, background music.
How much is Alo Moves?
Alo Moves is a premium online fitness platform. Alo Moves is home to the world's best fitness, barre, meditation, and yoga teachers. Alo Moves sets the bar for online exercise classes of all types.
Why is Alo Yoga so popular?
Alo Yoga is committed to excellence in all that they do. Whether you are looking for durable and chic yoga and workout wear, premium online fitness, barre, meditation classes, or quality props and gorgeous accessories, you can turn to Alo Yoga for all of that, and more!
What is Alo Moves?
Alo Moves is a premium online fitness platform. Alo Moves is home to the world's best fitness, barre, meditation, and yoga teachers. Alo Moves sets the bar for online exercise classes of all types.