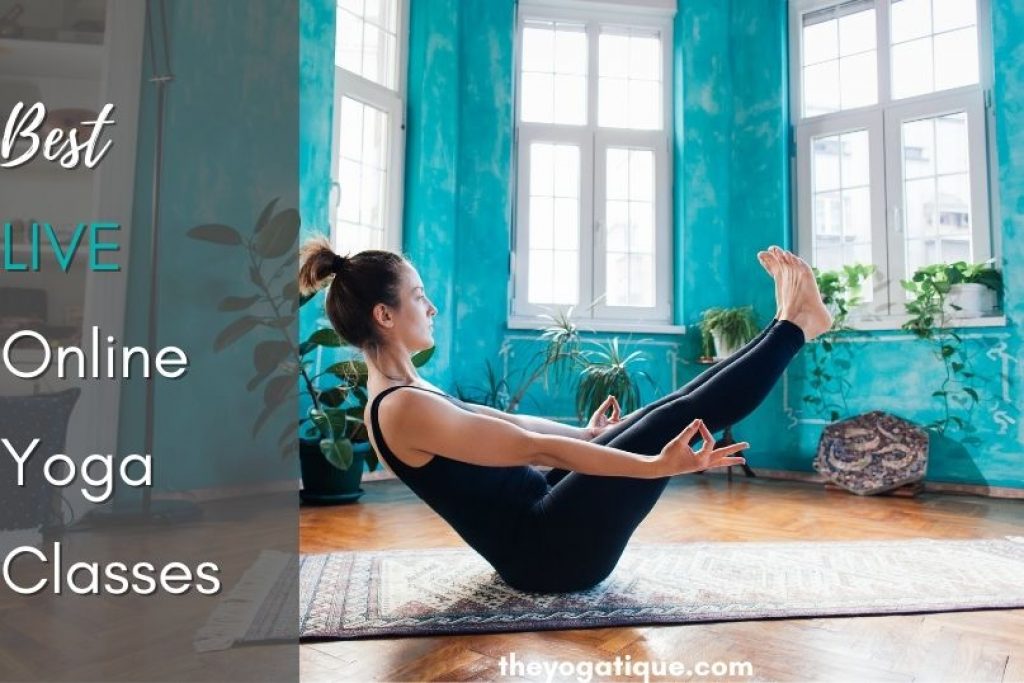 Besides being able to join a premium online yoga studio and take streaming yoga classes on-demand at your whim, a new choice for LIVE streaming yoga classes became available and a popular choice for online yoga enthusiasts in 2020.
At the moment, there are still only a handful of online yoga membership subscriptions that offer live-stream yoga workouts, but they're good ones! Let's take a look at the best live streaming yoga options based on my own personal experience with these yoga platforms.
You'll come to realize why having online streaming yoga classes really adds value to your online yoga membership.
---
Article content:
(Click any link below to jump directly to section)
---
My Picks For The Best LIVE Streaming Yoga
(Click any studio name above to jump directly to more details about that studio)
Take LIVE yoga classes online for variety – shake it up
So what exactly is LIVE streaming yoga? Well, LIVE yoga classes online are online yoga classes that yogis can attend in real-time online, just as if you were walking into a yoga studio to take a class.
The difference between an online yoga membership that offers LIVE streaming yoga and one that does not is that with LIVE online yoga classes, you have the opportunity to attend fresh new flows virtual yoga classes every day rather than always perusing an existing catalog of pre-recorded yoga classes.
And honestly, after you've been a subscriber to an online yoga studio for many years, having some new flows at your fingertips is refreshing.
So what does this mean to you as a yogi? This means that you will never get bored!
By joining an online yoga membership that offers LIVE streaming yoga you will never be waiting for new recorded classes to be released because you've got LIVE options at your fingertips. Sure, as a member, you may also still take recorded yoga classes, but honestly, sometimes we all want something fresh in life, right?
Now, the downside is that in the past, you would need to be available at the exact time that the LIVE online yoga class was being streamed. So that was the caveat – you needed to be available at a certain set time to attend the live class.
But that has changed – almost all studios put these LIVE online yoga classes into their catalog of yoga classes now too.
Best LIVE Streaming Yoga Classes To Join Now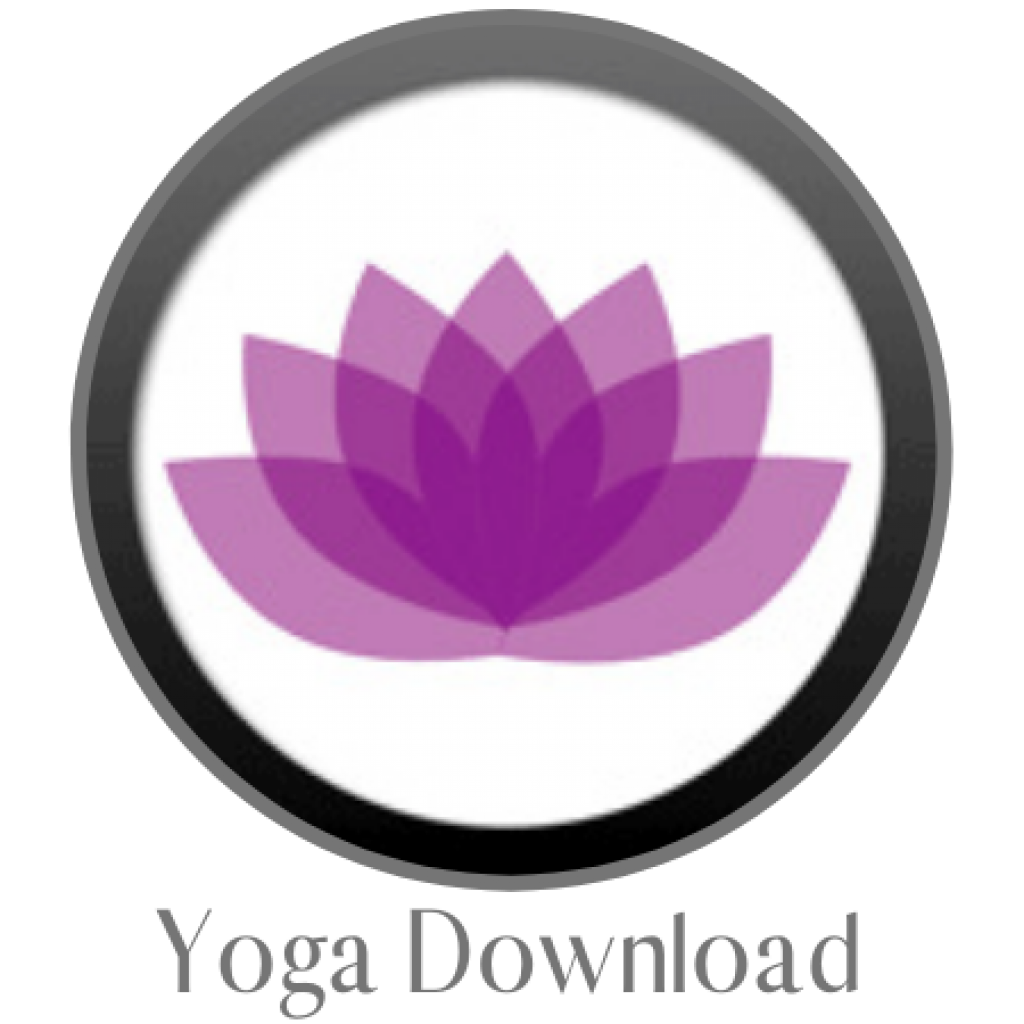 YogaDownload
Monthly Cost:
$10-$18
Quarterly or
Biannual Cost:
Quarterly: $40
Biannual: $70
Free Trial:
Yes, 14 days
Mobile App:
Yes
Downloadable Classes:
Yes
Live Streaming Yoga Classes:
Yes
Number of Online Yoga Classes:
1,600+
YogaDownload is a pioneer in the online yoga industry, having been around since 2009.
And as they are always an industry trendsetter, YogaDownload continues to be ahead of the game by offering LIVE streaming yoga before many of the other larger online yoga platforms ever were.
At this time, YogaDownload isn't offering as many LIVE online yoga classes as the studios that are mentioned above, but we imagine that they will get up to speed soon.
Visit YogaDownload below & start getting healthy & happy!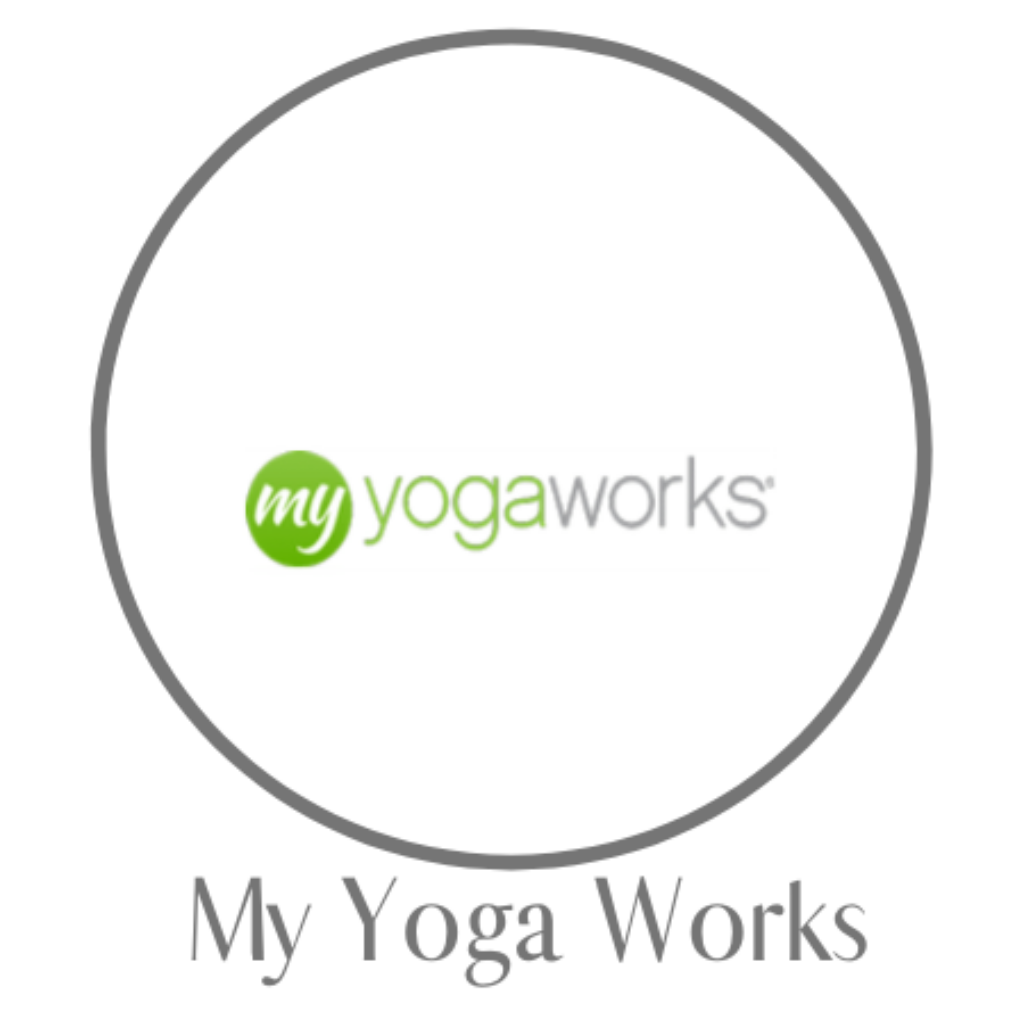 MyYogaWorks
Monthly Cost:
$29
Annual or
Biannual Cost:
$299
Free Trial:
Yes, 14 days
Mobile App:
yes
Downloadable Classes:
No
Live Streaming Yoga Classes:
Yes
Number of Online Yoga Classes:
1,300+
Really, MyYogaWorks is the premium choice for LIVE streaming yoga. This is because MyYoga Works offers 30+ daily LIVE stream yoga classes to join! Yes, 30 LIVE online yoga classes every single day. Talk about options!
MyYogaWorks is normally priced at $29/month.
And being that you've got 30 new LIVE streaming yoga classes at your fingertips daily, it's a bargain. Especially if we go back to comparing that cost to what you would pay to join a yoga studio as a monthly member or to attend classes at a drop-in rate.
I love the consistency, clarity, and all-around crisp experience of YogaWorks. They have really created an excellent online experience. And having run so many successful yoga studios, it's no surprise that virtually, MyYogaWorks is creating a great yoga experience, too. The website is organized and easy to use, and the filming quality is great.
You won't find anything out there like this. If you like LIVE online yoga classes, this really can't be beat. Give their free 14 day free trial a go to try some of their LIVE online yoga flows for yourself.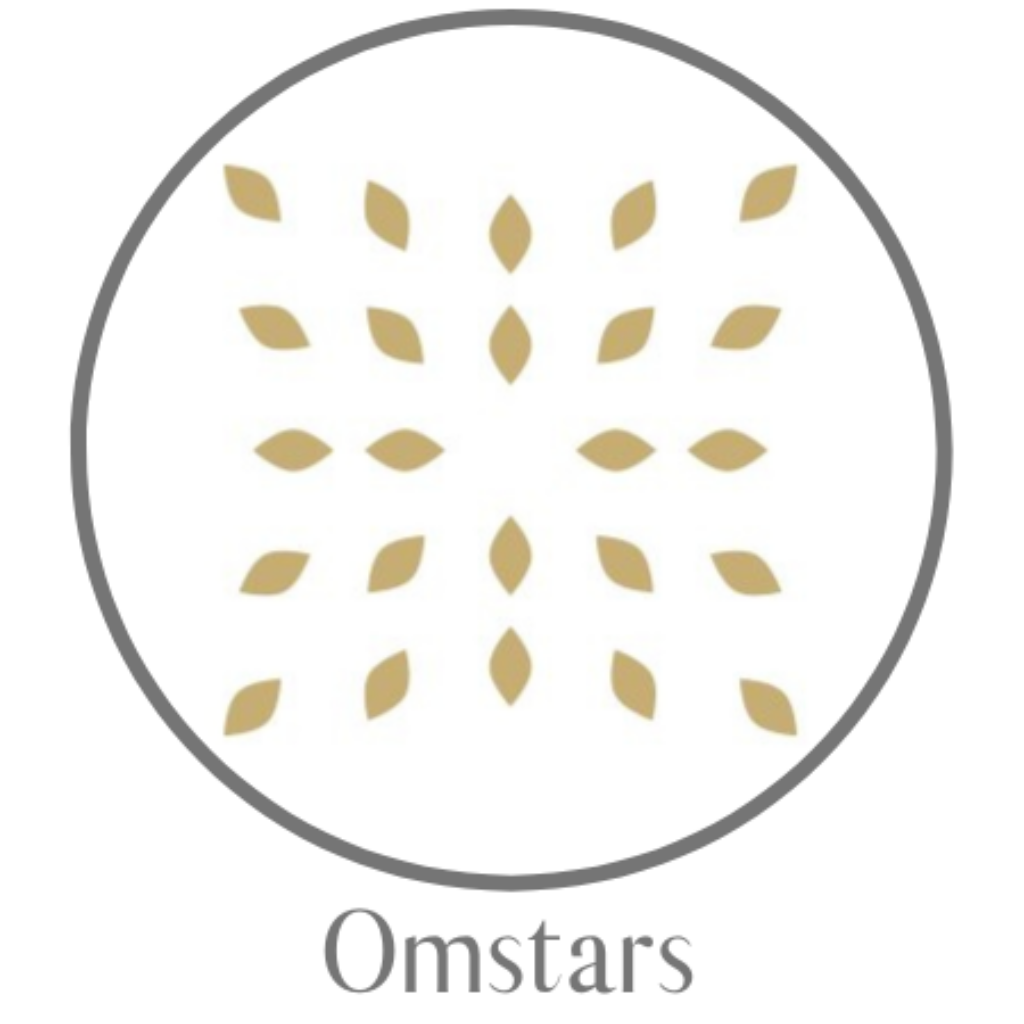 Omstars
The Yogatique Promo:
20% off
Promo Code:
YOGATIQUE
Monthly Cost:
$14.99 or $12.50/month annually
Annual or
Biannual Cost:
Annual: $149
Biannual: N/A
Free Trial:
Yes, 7 days
Mobile App:
No
Downloadable Classes:
No
Live Streaming Yoga Classes:
Yes
Number of Online Yoga Classes:
3,000+
Omstars has a great weekly LIVE streaming yoga. Omstars live launched in 2020, and the LIVE classes are free for members, and $10 to drop-in to the live class as a non-member.
A bargain at only $14.99/month to attend unlimited recorded online yoga classes on Omstars as well as LIVE online yoga classes.
Offering everything from Ashtanga to Mediation as part of their LIVE class roundup, you can have a perfectly balanced week of yoga every week by becoming an Omstars member. Omstars is co-founded by Kino MacGregor, who is arguably one of the best-known names in Ashtanga yoga. Omstars boasts over 3,000 classes, and that number is growing every day.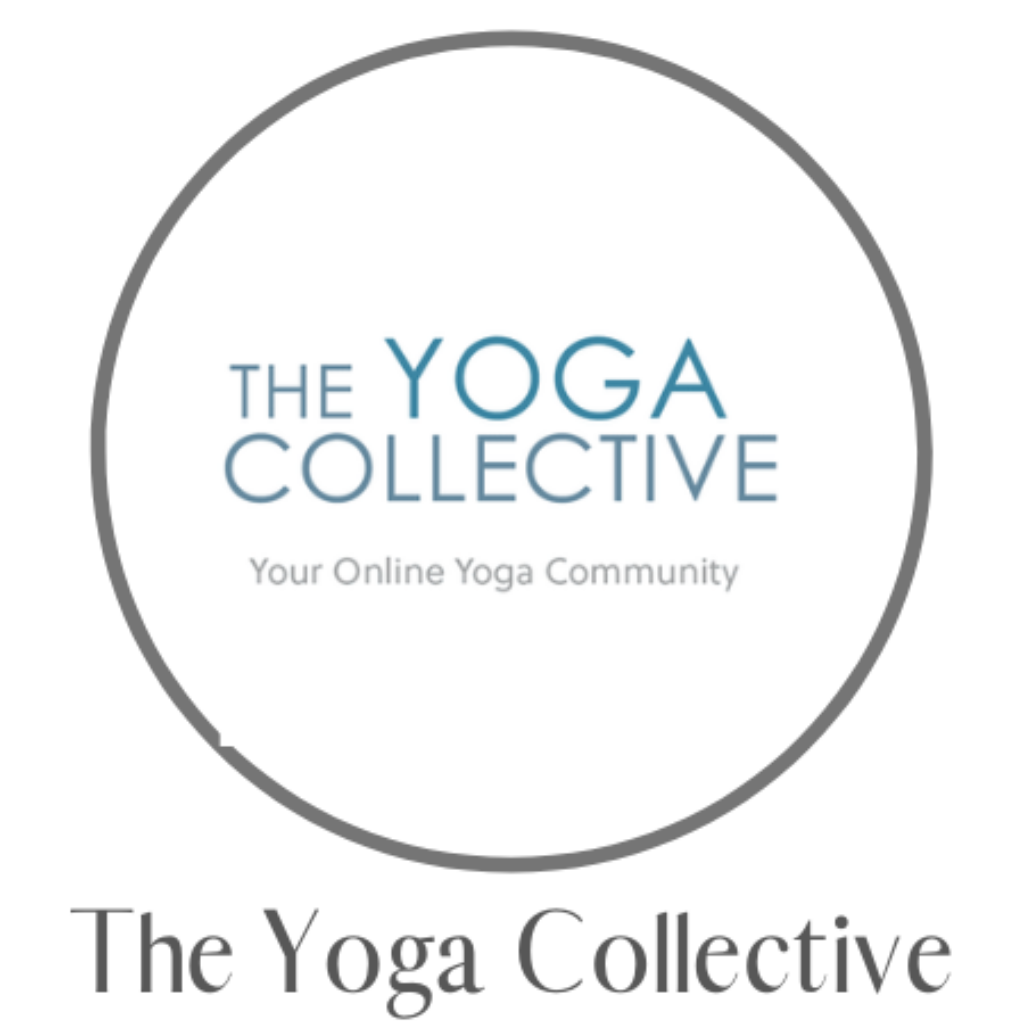 The Yoga Collective
The Yogatique Promo:
25% off membership
Promo Code:
Yogatique2020
Monthly Cost:
$15 $11.25
Annual or
Biannual Cost:
Annual: $150 $112.50
Biannual: N/A

Free Trial:
Yes, 7 days
Mobile App:
Yes
Downloadable Classes:
Yes
Live Streaming Yoga Classes:
Yes
Number of Online Yoga Classes:
950+
The Yoga Collective is a yoga studio that truly has it all – online. LIVE online yoga classes, online yoga teacher training, and premium pre-recorded online yoga classes are all available to Yoga Collective members.
Unfortunately at this time, the LIVE online yoga classes on The Yoga Collective are not included in their monthly online yoga membership. However, if you signup for The Yoga Collective with our exclusive discount code, you can become a member for only $11.25/month, and then you can drop-in to LIVE classes as you fancy for only $8/class.
The Yoga Collective has a robust LIVE class schedule with an average of at least two classes Mon-Fri and one LIVE class/day on the weekends. The Yoga Collective is truly your one-stop shop for online yoga.
Visit The Yoga Collective below and use code Yogatique2020 for 25% off monthly or annual membership.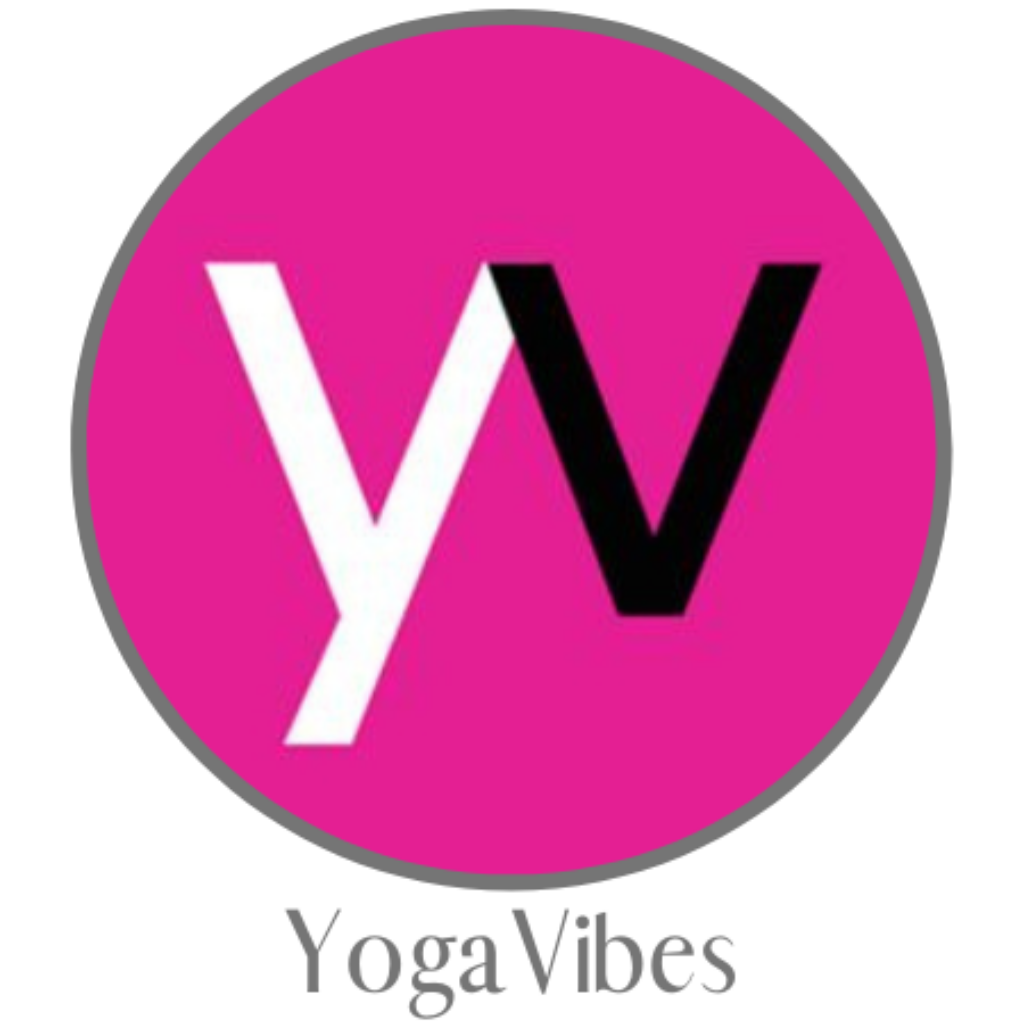 YogaVibes
The Yogatique Promo:
50% off membership
(please read terms below)
Promo Code:
theyogatique
Monthly Cost:
$19.95 $14.97 or $9.97
Annual or
Biannual Cost:
Annual: $199.95 $149
Biannual: N/A
Free Trial:
Yes, 15 days
Mobile App:
Yes
Downloadable Classes:
Yes
Live Streaming Yoga Classes:
Yes
Number of Online Yoga Classes:
2,000+
YogaVibes has an impressive weekly LIVE streaming yoga schedule that will surely satisfy your cravings for daily new yoga flows.
All in a week's time you could attend Restore Yoga Nidra, Core Fusion Barre, Slow Flow Breathe, Restore & Meditate, 90-Minute Power Vinyasa, and more. We love the diverse class offerings on YogaVibes, and with memberships available here for 50% off, a membership to YogaVibes is a steal. YogaVibes offers 2,000+ recorded yoga videos, with more classes being added weekly.
Signup for YogaVibes below for 50% off your first 12 months with our special offer – use code THEYOGATIQUE.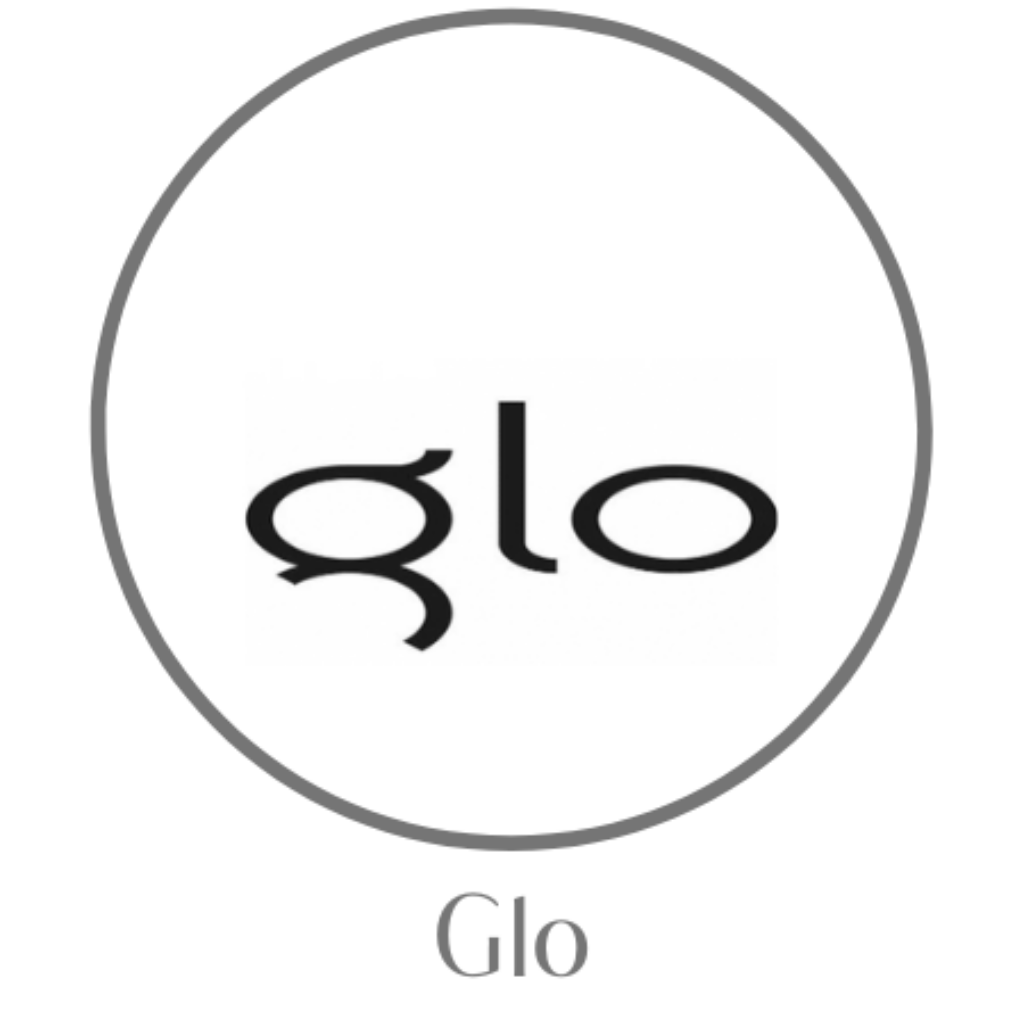 Glo
Monthly Cost:
$18
Annual or
Biannual Cost:
Annually: N/A
Biannual: N/A
Free Trial:
Yes, 7 days
Mobile App:
Yes
Downloadable Classes:
Yes
Live Streaming Yoga Classes:
Yes
Number of Online Yoga Classes:
4,000+
If you're a yoga enthusiast, you're likely familiar with YogaGlo, now known simply as Glo. Glo offers 4 different styles of LIVE online classes – yoga, meditation, pilates, and fitness taught by Dice Ida-Klein, Koya Webb, Jason Crandall, and more.
The only downside to Glo is that they only offer a 7-day free trial, but with over 4,000 online yoga classes it's likely that you'll fall in love with this premium online yoga subscription platform. By joining the Glo LIVE online yoga classes you get to share the experience of the practice with people from all over the globe who are also right there with you, flowing in real-time.
Glo has truly got at all! Take a peek and discover it for yourself! Get your glow on with Glo below!
LIVE streaming yoga classes bring the studio experience into your home
Just as if you were walking into your favorite yoga studio and had no idea what the yoga instructor had planned for that class, LIVE streaming yoga is the same. It has the element of surprise and newness because you haven't taken that class yet.
For me personally, some of my favorite classes on Alo Moves I have taken countless times, no joke. And I like that, but I also like LIVE online yoga classes, which is why I have two online yoga subscription memberships. For real, I do!
LIVE streaming yoga is great for variety. And it's also great for those who prefer a traditional hour-long flow rather than sifting through the shorter classes that tend to be more readily available and uploaded on online yoga platforms.
Who is with me that they are over 15-minute yoga classes? Give me the good hour-long full-on yoga sessions, please!
What about free online yoga classes?
The subject of free online yoga classes is a hot topic and a constant Google trend. There are certainly free online yoga classes on YouTube, but to be honest, the best online classes are not free.
Once you've experienced the quality of the yoga videos released by a paid platform, you will likely see why it's worth the $20/month (max).
The organization of professional platforms, the consistency of the new class releases, and the variety of classes available on online streaming yoga platforms simply one-ups a free service.
I've found the free online yoga classes are often like under 30 minutes too. And I don't know about you, but I am not seeking out 20 minute flows.
And besides online yoga classes, most paid studios now offer HIIT, fitness, meditation, pilates, barre, and other at-home workouts, too. So it's not just yoga anymore that you're signing up for.
If you're interested in discovering the best online yoga classes right now, we've got a nice long and in-depth read for you.
If you don't want the long-read, but you want our #1 recommendation for the best overall streaming fitness website, then head over to our Alo Moves review and get all of the details on Alo Moves and get 25% off.
The gear and props you need for your LIVE yoga classes online
At a minimum, any and all yoga classes require a yoga mat. Beyond that, it's good to have 2 yoga blocks on hand, a yoga strap, and sometimes even a bolster pillow, too.
These props can help you in a number of ways – they can help with balance, getting deeper into a pose, and even not getting too deep into a pose. It is actually shockingly easy to overdo it in yoga, props help to prevent that from happening.
Takeaway best live streaming yoga
So that's a wrap. I hope you decide to join one of the awesome live streaming yoga subscriptions mentioned above. I promise you that you won't regret it!
FAQ about live streaming yoga
Which app consists of live yoga sessions?
YogaDownload, Omstars, Glo, YogaVibes, MyYogaWorks, and The Yoga Collective are a few of the most well-known names in the online yoga space that offer live yoga sessions as part of their membership.
Does Yoga With Adrienne have live classes?
For the most part, Yoga With Adrienne does not offer live classes online or in-person. However, her upcoming online class schedule is available on her website.
Some online yoga studios, online yoga teacher training programs, and brands that we write about may offer us a small commission should you decide to make a purchase or signup after reading our content. Thank you for enabling us to exist!