YogaDownload Review – Great Online Yoga Classes for Beginners
YogaDownload is a contemporary online yoga studio for a contemporary world. YogaDownload's presentation is slick, and their online yoga classes are sensational and with over 1,600 yoga classes at your fingertips for just $10/month, Yoga Download is a bargain! Read our YogaDownload review to learn all of the deets about their awesome online yoga classes including ample free online yoga classes, too.
The Yogatique Critique: YogaDownload Review
YogaDownload Features:
Monthly Cost:
$12 or $18
Quarterly &
Biannual Cost:
Quarterly: $40
Biannual: $70
Free Trial:
Yes, 14 days
Mobile App:
Yes
Downloadable Classes:
Yes
Live Streaming Classes:
No
Number of Online Yoga Classes:
1,600+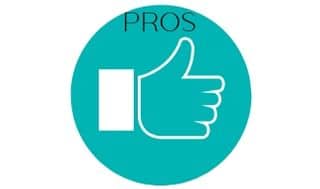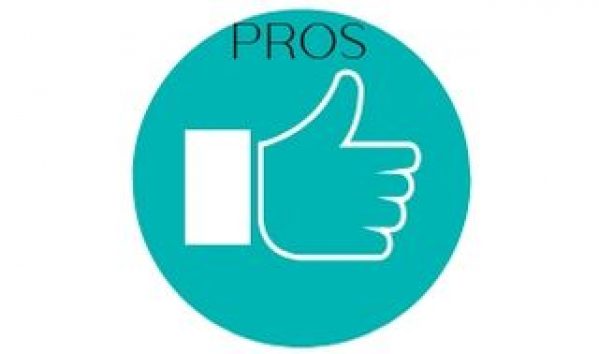 Live streaming classes
Great beginners area
Downloadable classes
New classes added weekly
25 different yoga styles to practice
Mobile app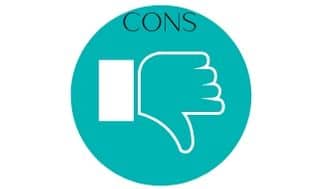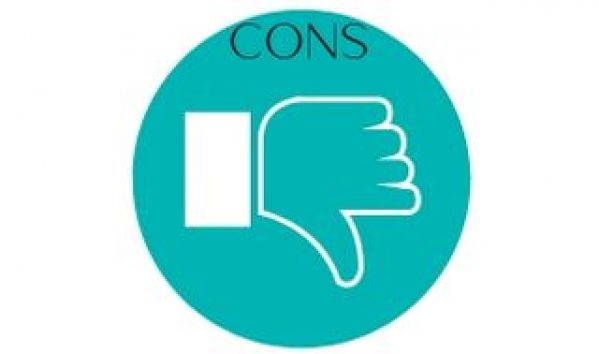 Teachers are often adjusting rather than demonstrating
Some videos don't have live cueing and instead are recorded
Add any online yoga class to your wish list, favorites list, or calendar on YogaDownload to keep yourself organized. Whether you want to stream the class or download it, you've got options!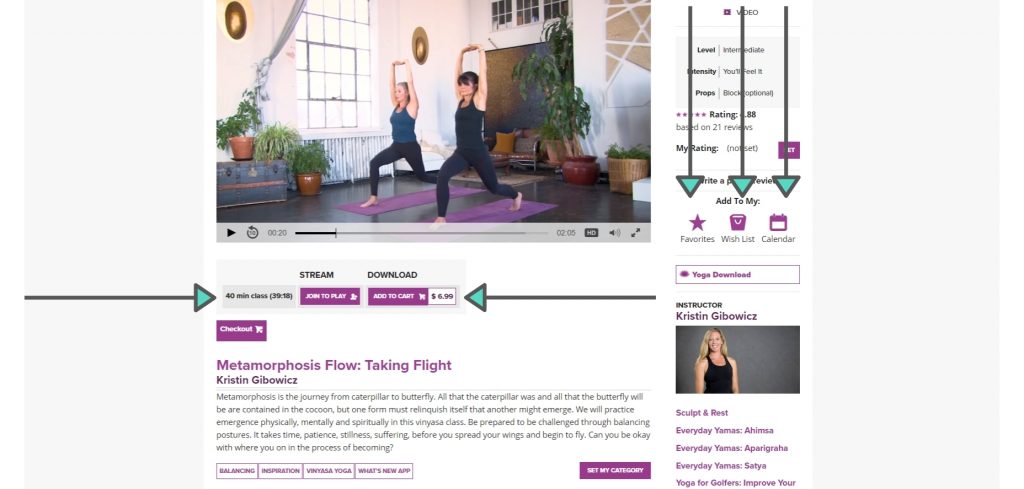 Dedicated to Quality Online Yoga Classes
YogaDownload has dedicated themselves mostly to yoga, and in doing so they've expanded upon their online yoga niche offerings to include everything from detailed pose guides to an expansive collection of packages and programs to guide you into becoming an advanced yogi.
While constructing this YogaDownload review we found that YogaDownload offers so many free yoga classes it's almost unbelievable! Their free yoga pose guide offers detailed free yoga videos and printable instructions for all of the basic core yoga poses, making YogaDownload an absolute goldmine for beginner and experienced yogis alike. A solid foundation of the principles of alignment are key to building a safe yoga practice, so for beginner yogis, YogaDownload is a fantastic place to start building your practice by starting with the vast selection of beginner classes on YogaDownload.
YogaDownload Site Overview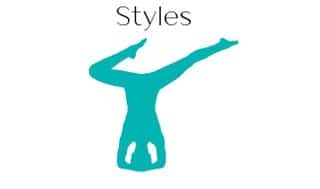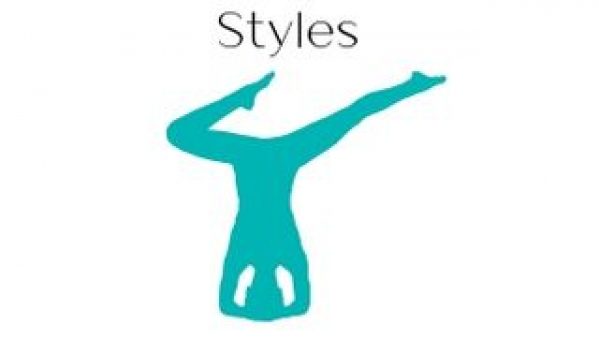 Align & Flow, Anusara Yoga, Ashtanga Yoga, Baptiste Power Vinyasa Yoga, Barre, Beginner Yoga, Bhakti Yoga, Forrest Yoga, Fusion Yoga, Hatha Yoga, Hot Yoga, Iyengar Yoga, Jivamukti Yoga, Kids Yoga, Kundalini Yoga, Meditation, Pilates, Post Natal Yoga, Power Yoga, Pranayama, Prenatal Yoga, Restorative Yoga, Vinyasa, Yin Yoga, Yoga Classes en Español, Yoga with Weights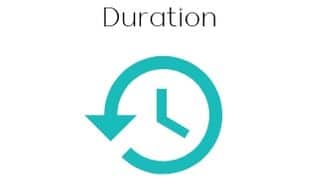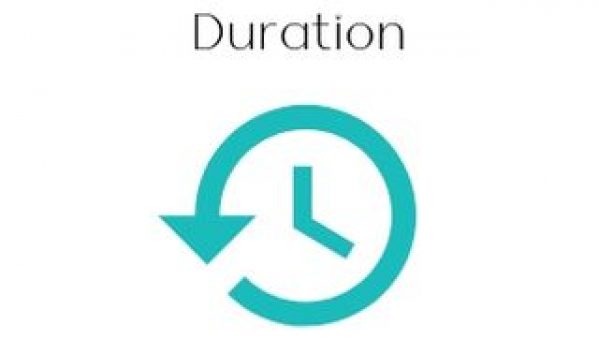 5-12 Minutes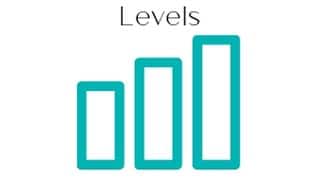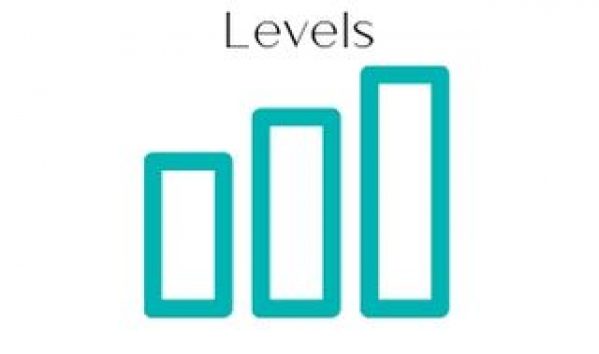 Beginner, Advanced Beginner & Up, Intermediate, Advanced Intermediate, All Levels
With so many great filter options on YogaDownload, you'll find your perfect flow in no time!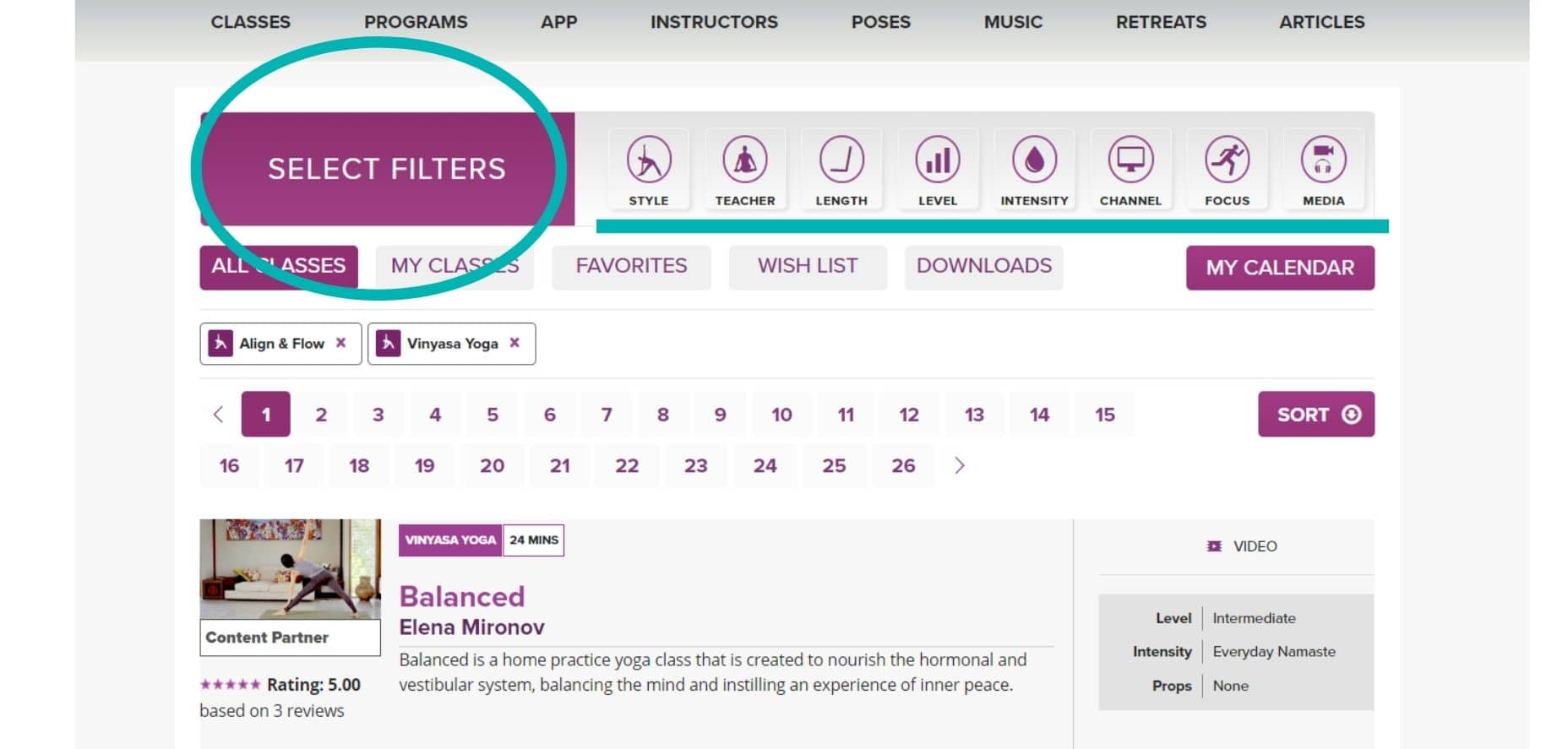 Our YogaDownload review uncovered over 1600 online yoga classes and counting on this robust online yoga website. Add that to their unlimited streaming options, online yoga classes that you get to keep forever, with new classes added every week, all for under $10 per month solidifies YogaDownload as being one of the best online yoga studios to join right now.
An interesting feature of YogaDownload is that different membership levels offer different types of access to their online yoga classes. Pay $18/month and get the option of unlimited yoga class downloads, or choose the standard monthly membership for $12 and get 2 downloads per month. But even better yet, pay 1-year upfront for $120 paid up-front which works out to just $10 per month and get unlimited downloads and the lowest monthly average subscription rate.
We love the in-depth video descriptions that accompany every online yoga class on YogaDownload. This is great for beginner yogis to discover what the class will entail before pressing play.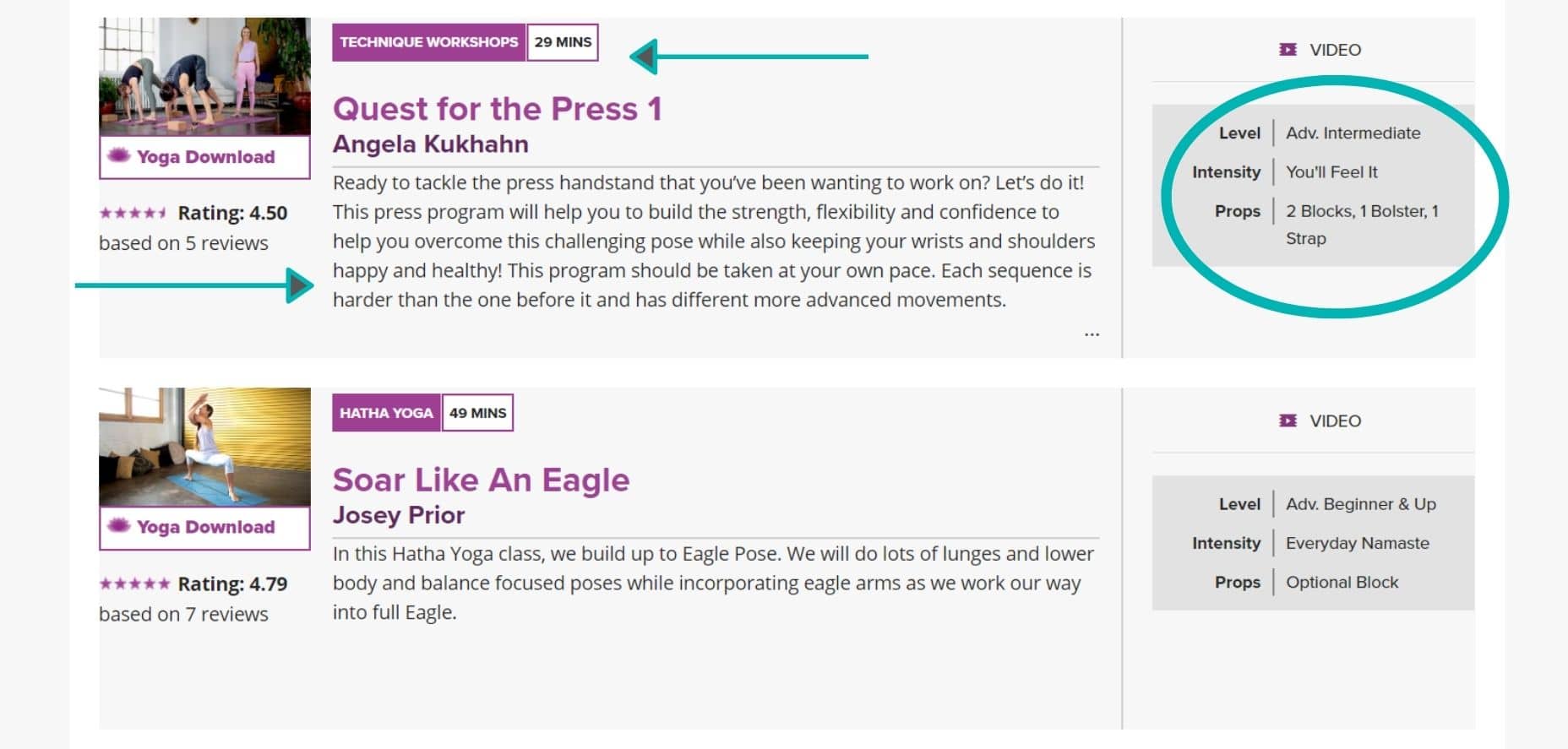 Having been around since 2006, YogaDownload is one of the most trusted websites for online yoga classes. With over 1,000 Trusted Pilot reviews to their name and 83% of those being in the excellent category, if you're on the fence about YogaDownload, just read some more YogaDownload reviews for yourself.
And if you're into packages and challenges to have your weekly or monthly yoga classes pre-planned for you, YogaDownload has plenty of that, too! Yoga for Runners Package, Rise and Shine Yoga, among others are all at your fingertips with YogaDownload. And with over 40 different yoga styles from which to choose you're sure to discover more about yoga than you ever imagined.
With YogaDownload you can create a yoga practice that works for you wherever you are and on your own time. Don't hesitate to try this established online yoga studio with over 98 teachers from which to choose!
Looking to learn about other online yoga studios that are also only $15-$20/month? Be sure to read our reviews about these other fantastic $15-$20/month online yoga studios and Yoga Vibes, Yoga International, TINT Yoga, Alo Moves, Glo, Udaya, Do You Yoga, and Yoga Anytime, too!
Not sure if this YogaDownload review convinced you that Yoga Download is the one for you? Be sure to check out all of our online yoga class reviews to find your flow.
Some online yoga studios and online yoga teacher training programs that are reviewed by The Yogatique may offer us an affiliate commission should you decide to sign up via our site. The Yogatique's mission is to be your comprehensive online yoga resource – we write reviews regardless of whether we receive an affiliate commission or not.
YogaDownload
YogaDownload is one of the premier online yoga studios with thousands of premium online yoga classes from which to choose and a beginners area that is second to none that includes a rich resource section full of tutorials to help you perfect your practice.
PROS
Live streaming classes
Great beginners area
Downloadable content
New classes added weekly
25 different yoga styles to practice
Mobile app
CONS
Teachers are often adjusting rather than demonstrating
Some videos don't have live cueing and instead are recorded
Add your review