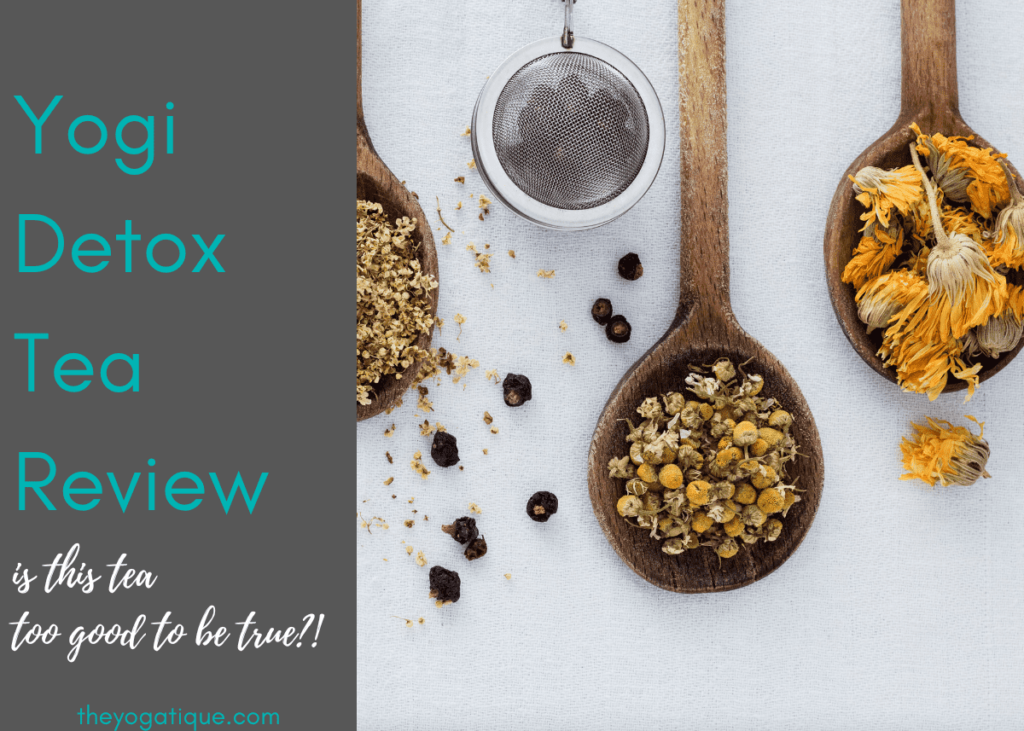 If you've been wondering if Yogi Detox Tea results are fact or fiction or too good to be true, we've got all of the answers to your every query about this popular herbal drink in this Yogi Detox Tea review. The popular Yogi Products brand created another bestseller when they launched this unique USDA organic Ayurvedic combination of herbs and spices that we just had to try for ourselves.
---
Article content:
(Click any link below to jump directly to section)
---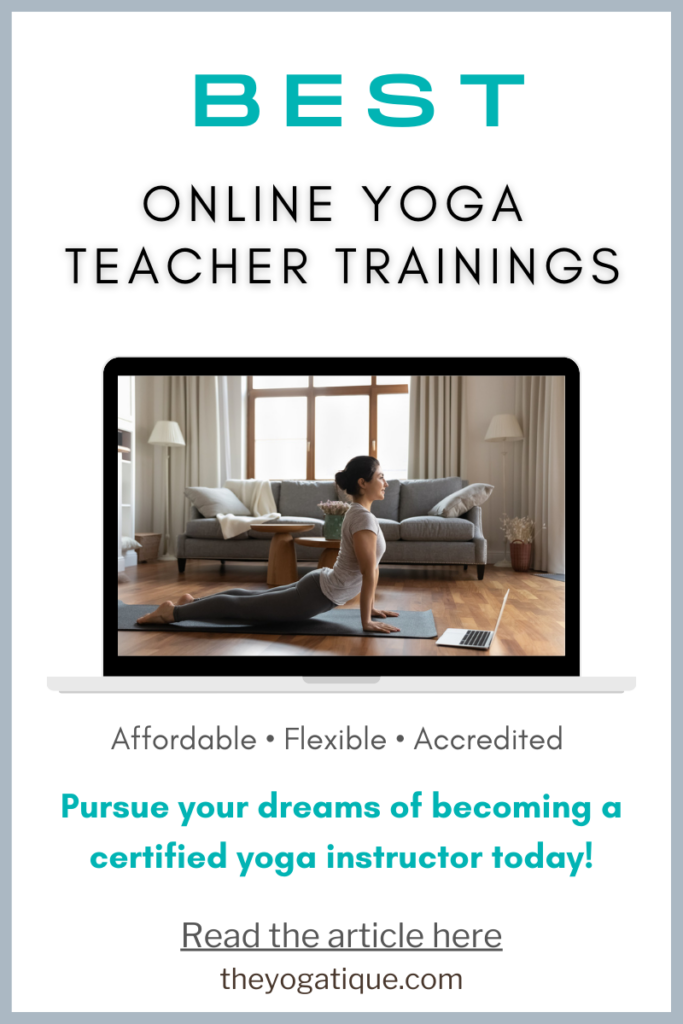 IS YOGA TEACHER TRAINING ON YOUR RADAR?
Online Yoga Teacher Training Offers
Affordability
Flexibility
Certification
Lifetime access
⬇Click below to discover the best Yoga Alliance registered online YTT's to join now ⬇
What is Yogi Detox Tea
Yogi Detox Tea is one of the best detox teas out there. We went on a mission with our five senses to satisfy our own curiosity about it and to compose this thorough yogi detox tea review to uncover the myths and the facts behind it, and to feel the benefits of this detoxifying beverage in the flesh.
This "tea" is actually not a tea in the traditional sense in that it actually contains no tea, but instead contains a special blend of herbs and spices.
The scent might surprise you at first if you're expecting to smell a typical tea aroma.
But don't let the powerful scent scare you off! When we were testing and reviewing Yogi Detox Tea, we decided to drink it for its cleansing effect rather than for pleasure.
What are the ingredients in Yogi Detox Tea
If you're anything like us, you like to know what you're putting into your body.
You can almost imagine the unique flavor and aroma after taking a look at the ingredients listed below. We found the tea to have a strong ginger flavor and a savory rather than sweet smell.
According to a study published in the National Institute of Health by The Journal of Alternative and Complementary Medicine, dandelion, one of the key ingredients in this tea, has powerful detoxifying and diuretic effects.
Ginger is another one of the powerful ingredients that many of us are very familiar with ingesting in many forms, and that we eat for countless health reasons. This potent root is referred to as the amazing and mighty ginger in a paper also published in NCBI and is an antioxidant that a person can never reap too many benefits from.
Per Yogi Products, the maker of the famed concoction, the herbal tea consists of a unique blend of herbs and spices:
Yogi Detox Tea ingredients:
| | |
| --- | --- |
| Cleansing Herbs: | Burdock, Dandelion, Juniper Berry |
| Ayurvedic ingredients: | Ayurvedic blend called "trikatu" – Ginger, Black Pepper and Long Pepper |
| Special spices: | Indian Sarsaparilla, Licorice, Cinnamon, Cardamom and Clove |
Yogi Detox Tea review, your questions answered
Will Yogi Detox Tea make you poop?
The answer to that is most likely yes. As with any cleanse or detox, part of the process is ridding the body of extra waste. It had us sitting on the loo 1-3 hours after consumption.
Does Yogi Detox Tea have side effects?
Because of the stress being put on the digestive system, it is possible to have some discomfort in the stomach. And don't be surprised if your urine has a more potent smell on tea-drinking days.
Does Yogi Tea help me lose weight?
Being that the tea contains laxative and diuretic ingredients, it can have a weight loss effect, however, these results likely are not permanent.
FAQ and How to use Yogi Detox Tea
How often to drink Yogi Detox Tea
For best results and per the manufacturer, it is recommended to drink 2-3 cups/day for 30 days.
How long does it take Yogi Detox Tea to Work?
Within 1-3 hours after consumption.
Others opinions on Yoga Detox Tea
To hear a totally different take on Yogi Detox Tea, we turned to Livestrong, who noted some important Yogi Detox Tea side effects to also consider.
And contrary to others' opinions about needing to detoxify the body, Livestrong suggests that the liver and kidneys can take care of all necessary cleansing functions on their own in a healthy person with a good diet and exercise regimen.
With the various cleansing and detox methods and trends that exist today, it's important to dig deep to unearth and uncover whether a detox plan you are considering will be effective.
Takeaway on Yogi Detox Tea review
This is why we love creating reviews for you, including this Yogi Detox Tea review. Obsessively researching is what we do!
Yogi detox tea has a legion of fans who are addicted to the results. The best place to buy Yogi Detox Tea is on Amazon.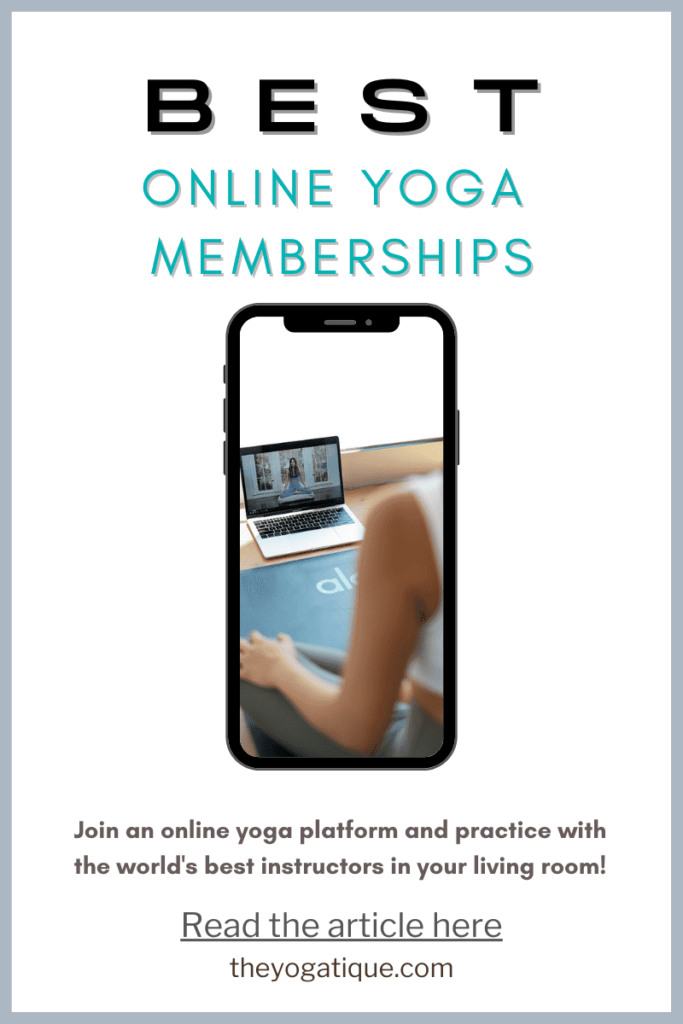 SEARCHING FOR THE BEST
ONLINE YOGA MEMBERSHIP TO JOIN?
Online Yoga Subscriptions Offer
1,000's of classes
Best instructors
Affordability
Flexibility
⬇Click below for the best online yoga memberships ⬇
Some online yoga studios, online yoga teacher training programs, and brands that we write about may offer us a small commission should you decide to make a purchase or signup after reading our content. Thank you for enabling us to exist!