Best Yoga Mat for Sweaty Hands
If you've practiced yoga before, you may know how slippery things can get with sweaty hands. Don't let the concern of slipping during yoga dissuade you from spending some time in downward dog every day. Instead, take a look at our suggestions below for the best yoga mat for sweaty hands.
We know that this can be super challenging to overcome as a yogi, so don't worry and just keep reading for ideas.
Content we're covering here:
Benefits of Non-slip Yoga Mats
5 Best Yoga Mats for Sweaty Hands

Alo Yoga Chakra Mat
Manduka PROlite Yoga Mat
Gaiam Performance Dry-Grip Yoga Mat
Jade Harmony Yoga Mat
Hugger Mugger Para Rubber Yoga Mat
| | | | | |
| --- | --- | --- | --- | --- |
| Alo Yoga Chakra Mat | $120 | 6lbs | 74.5″ | 4.2mm |
| Manduka PROlite Yoga Mat | $92 | 4.5lbs | 71″ | 4.7mm |
| Gaiam Performance Dry-Grip Yoga Mat | $75 | 5lbs | 78″ | 5mm |
| Jade Harmony Yoga Mat | $80 | varies | 68″,71″,74″ | 4.7mm |
| Hugger Mugger Para Rubber Yoga Mat | $130 | 6.6lbs & 10lbs | 70″ & 78″ | 6.35mm |


Benefits of non-slip yoga mats
Regardless of whether you're a fan of hot yoga or naturally get sweaty palms, there are several benefits of owning a non-slip yoga mat.
Hold poses longer
One of the significant benefits of non-slip yoga mats is that they allow you to hold your poses longer. When the hands (or feet) aren't getting sweaty, you can easily stay in the poses for longer.
Reduce Injury
Non-slip mats are safer and as they reduce the chances of slipping and suffering an injury. Have you ever nearly slipped and found yourself deeper in the splits than you'd like to be? We have!
Improve Your Confidence in Class
Furthermore, knowing that you're not going to slip will make you more confident in your practice. You can instead focus on technique and proper alignment.
Flow Stronger and Longer
After going through extended use, any yoga mat will become old and tattered. However, the non-slip mats manage to last significantly longer. This is because they use high-quality material.
Best Yoga Mat for Sweaty Hands – Choose the Best for You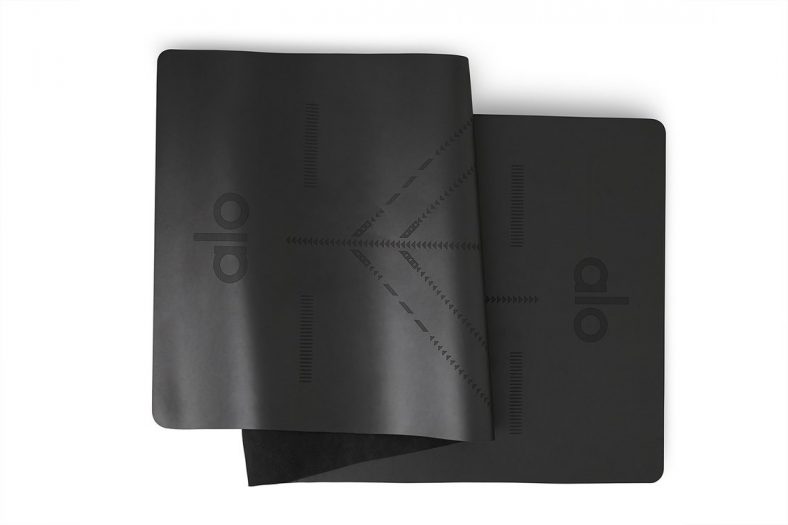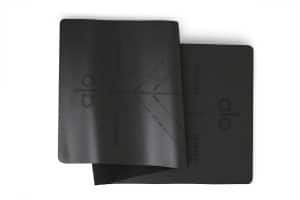 Practicing on the perfect amount of cushion with a non-slip surface that draws moisture away makes it so you can think about other things besides thinking about slipping. Alo Yoga's Warrior mat is made of anti-bacterial properties and made of eco, toxic-free material. And with the grid alignment guide on the Warrior Mat, you won't be wondering if you're alignment is right, so if you do happen to slip out of your pose, you'll know exactly how to re-position yourself again for proper alignment. You can always expect the best from Alo Yoga in everything they produce, whether it's the longest-lasting and most flattering yoga pants, or the best online yoga classes, their production across the board is always top-notch including their online yoga classes, which if you haven't check out yet we can highly recommend!
This mat is 74.5", available in black only, weighs 6lbs, is 4.2mm thick.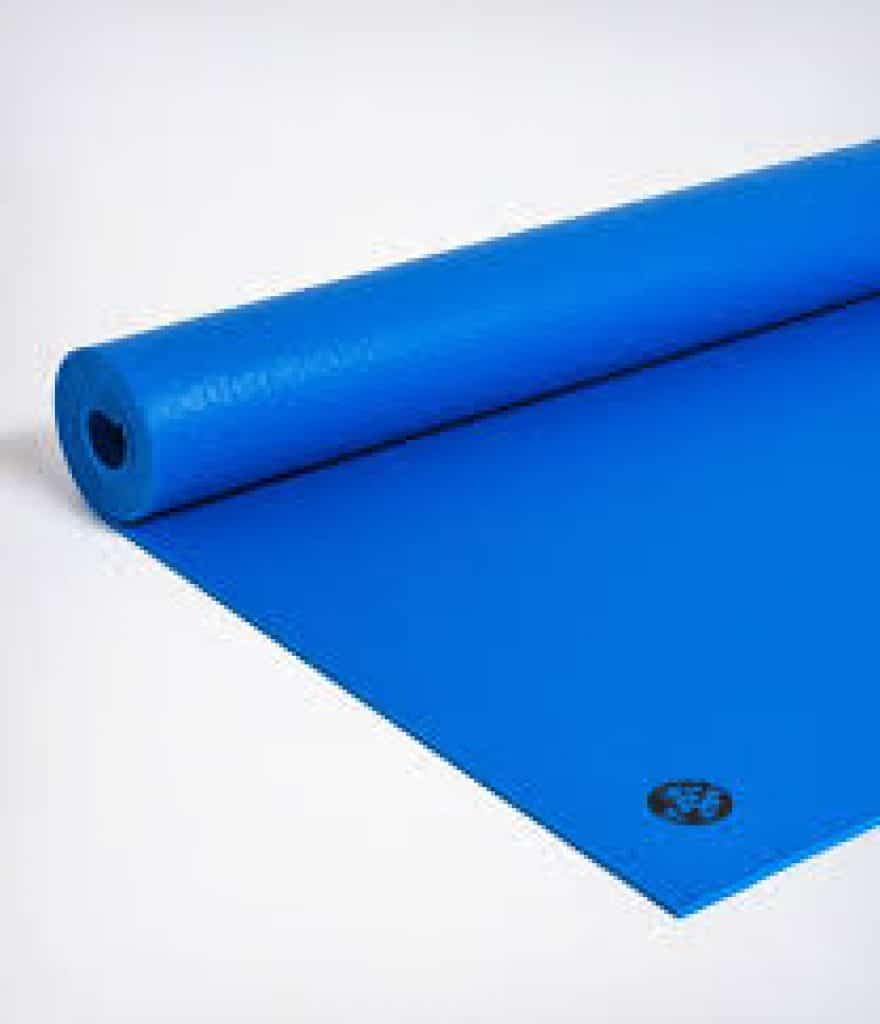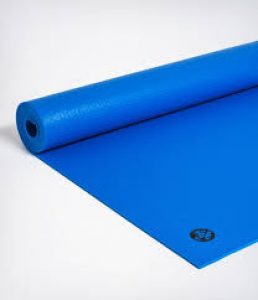 The Manduka PROlite is perfect for individuals who are on the go in life with it's thin, lightweight construction. The closed-cell surface helps ensure that the mat remains stick and repels sweat which is ideal for avoiding sweaty hand syndrome. This mat also has a patterned dot bottom to help stop the mat from slipping around on the floor. Manduka mats are also known for being very durable and lasting the test of time time.
This mat is 71" long, available in seventeen colors, weighs 4.5lbs, is 4.7mm thick.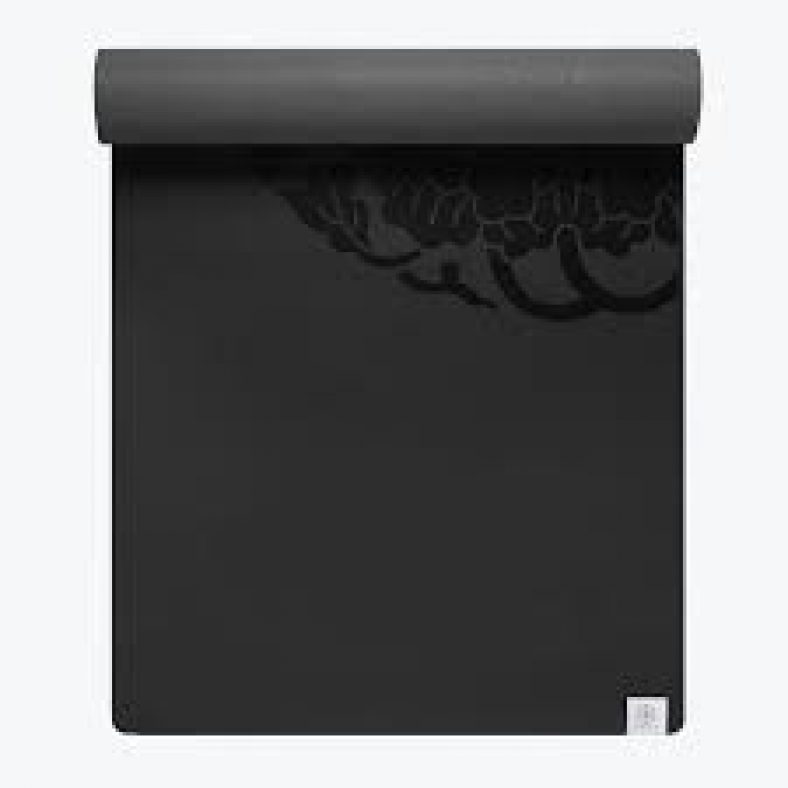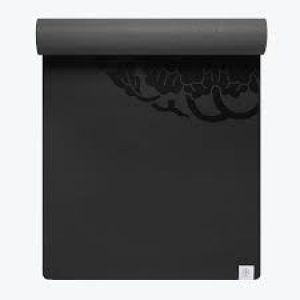 Gaiam's Performance Dry-Grip yoga mats are their best-selling product and for a good reason. This mat is 10 inches longer than their standard mat and 2 inches wider! This longer-wider yoga mat features a topcoat that's capable of absorbing moisture and increasing grip and it's perfect for those with allergies as the mat is completely rubber free. Gaiam's Performance Dry-Grip mat is entirely free of the top six most harmful phthalates.
This mat is 78" long, available in black only, weighs 5lbs, is 5mm thick.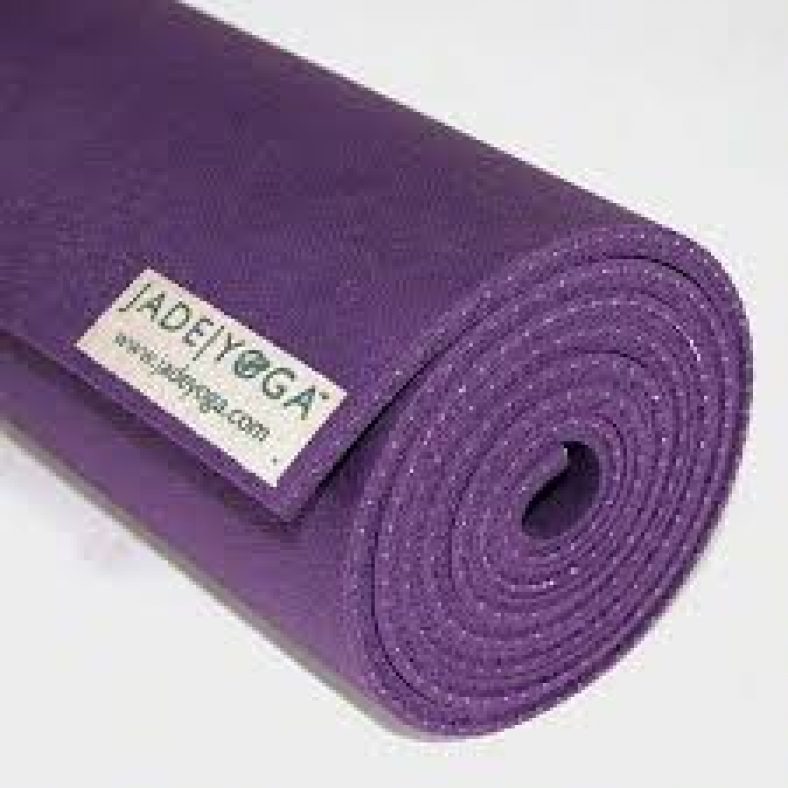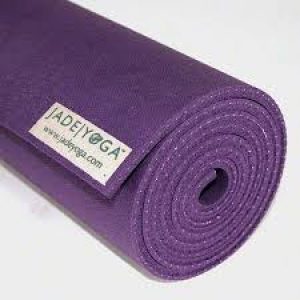 Thanks to the material's real rubber nature, the Jade Harmony Yoga mat provides a much better grip than synthetic rubber alternatives making it a top contender for the best yoga mat for sweaty hands. Jade's use of open-cell natural rubber means that users get the maximum grip in the sweatiest of conditions. It's got a 3/16″ thickness which proves to be the sweet spot for many people. The 5lb weight means that you can easily carry it around to any class as well. Additionally, Jade for each purchase, Jade plants a tree on your behalf using the Trees for the Future campaign.
This mat is available in 68",71", and 74", in thirteen different colors, weight varies depending upon length, is 4.7mm thick.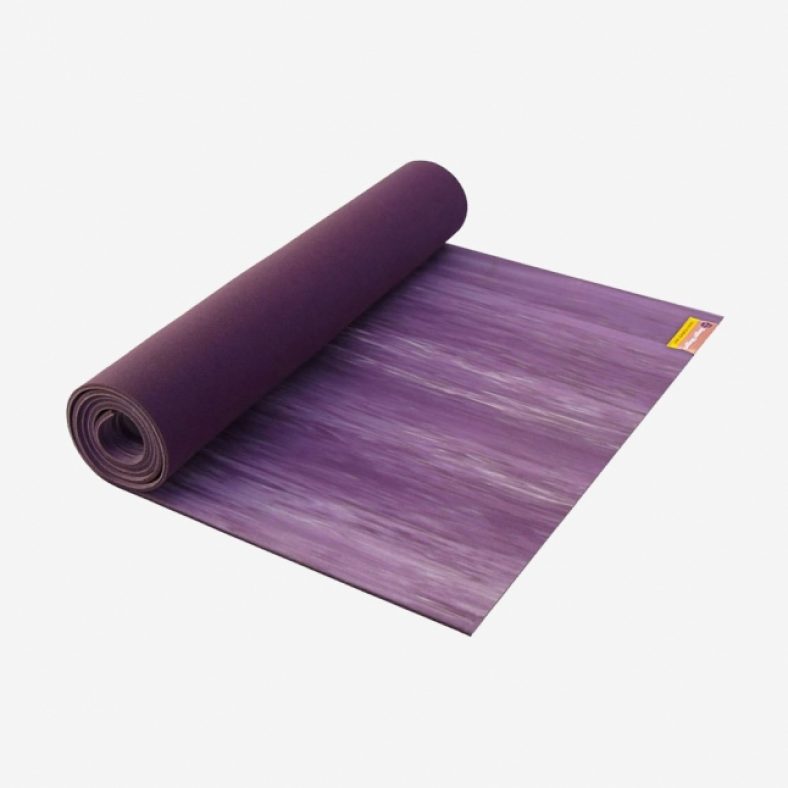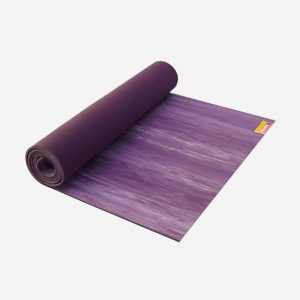 There's no surprise that the Hugger Mugger Para Rubber yoga mat is on our list for the best yoga mat for sweaty hands. It's made from sustainable materials and features a brilliant two material design. One side of the mat has small bumps that help to keep you in place when practicing different moves. The other side has a woven rubbery grip that improves performance in sweaty conditions. The Hugger Mugger mat is the perfect combination of thick and spongy, but firm enough to keep you stable in standing positions. It's available in two sizes and four colors.
This mat is available in 70" and 78", in four colors, weighs 6.6lbs or 10lbs, is 6.35mm thick.
If you don't want the hassle of piecing together all of the necessary props for your practice take a look at Alo's bundles which include everything you need for your at-home studio! Mat, strap, blocks, yoga towel, the whole deal in one pretty package! And speaking of Alo, we're offering an awesome special on Alo Moves right now – 25% off. Check it out!
Some online yoga studios, online yoga teacher training programs, and brands that we write about may offer us a small percentage should you decide to purchase after reading our content. Thank you for enabling us to exist!