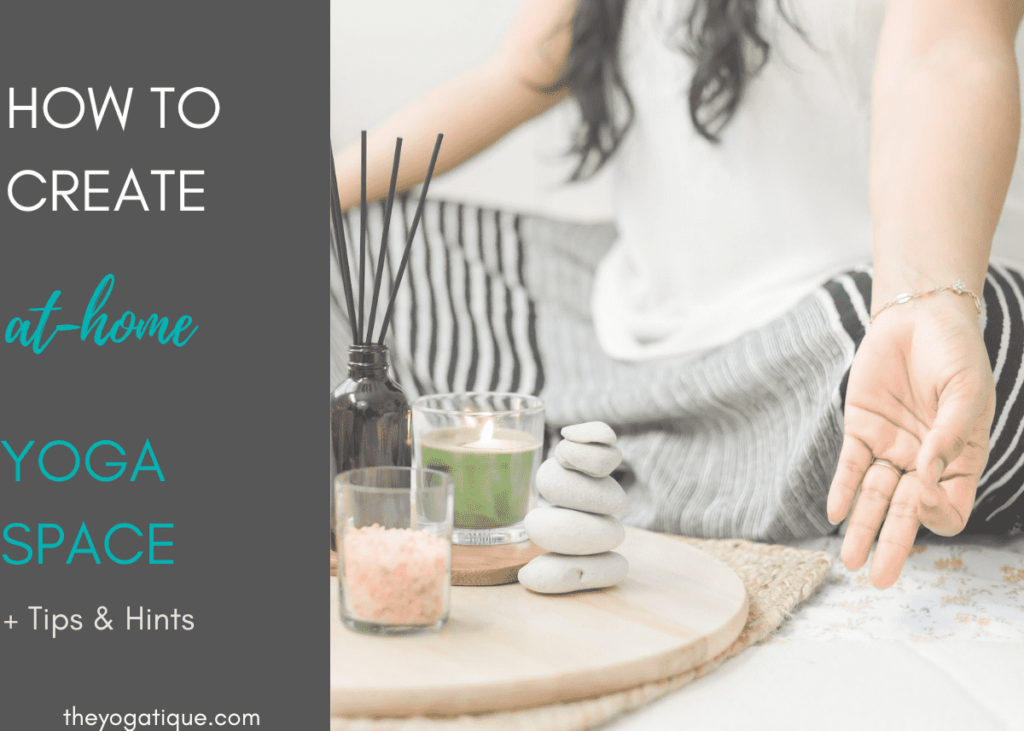 Invoking feelings of balance and peace is what we are after when designing an home yoga room. The question of how to create a home yoga room is a common one! That's where we come in with our guide, list, and tips to create your ideal in-home oasis.
Just like it can be challenging to read a book in a crowded or loud room, mindfulness practices like yoga and meditation are almost impossible to do in a room full of distractions and clutter.
I want to help you to create a peaceful yoga space in your home that will help you improve more than just your yoga skills, but will also help you to get into a peaceful headspace for your practice.
Let's look at some easy-to-replicate home yoga room ideas. Believe it or not, it's pretty simple!
---
Article content:
(Click any link below to jump directly to section)
---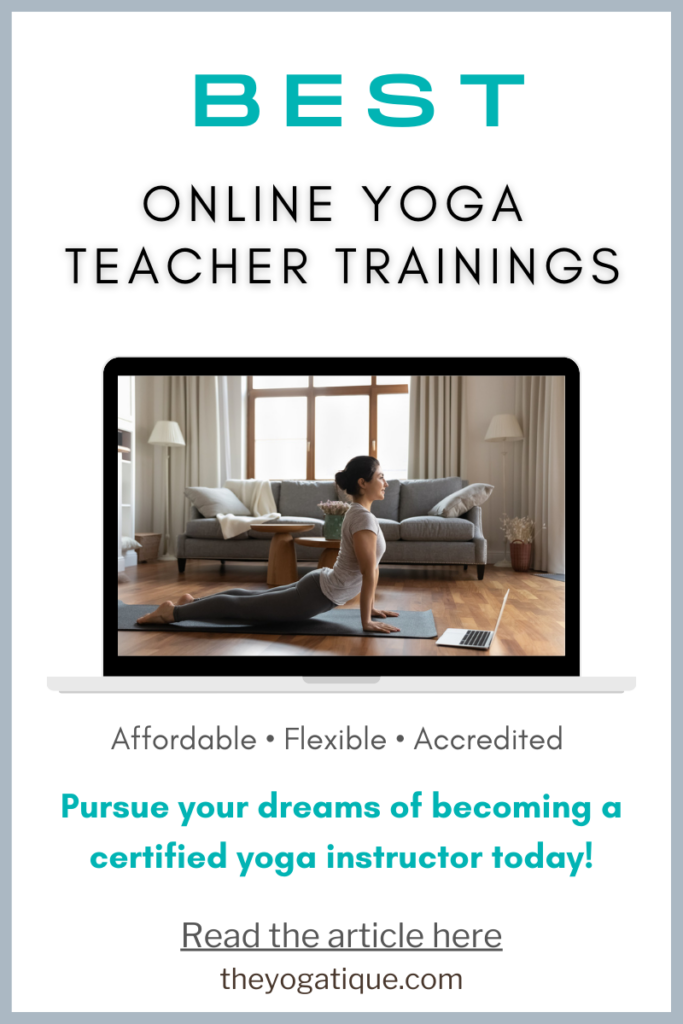 IS YOGA TEACHER TRAINING ON YOUR RADAR?
Online Yoga Teacher Training Offers
Affordability
Flexibility
Certification
Lifetime access
⬇Click below to discover the best Yoga Alliance registered online YTT's to join now ⬇
How much room you really need for your home yoga room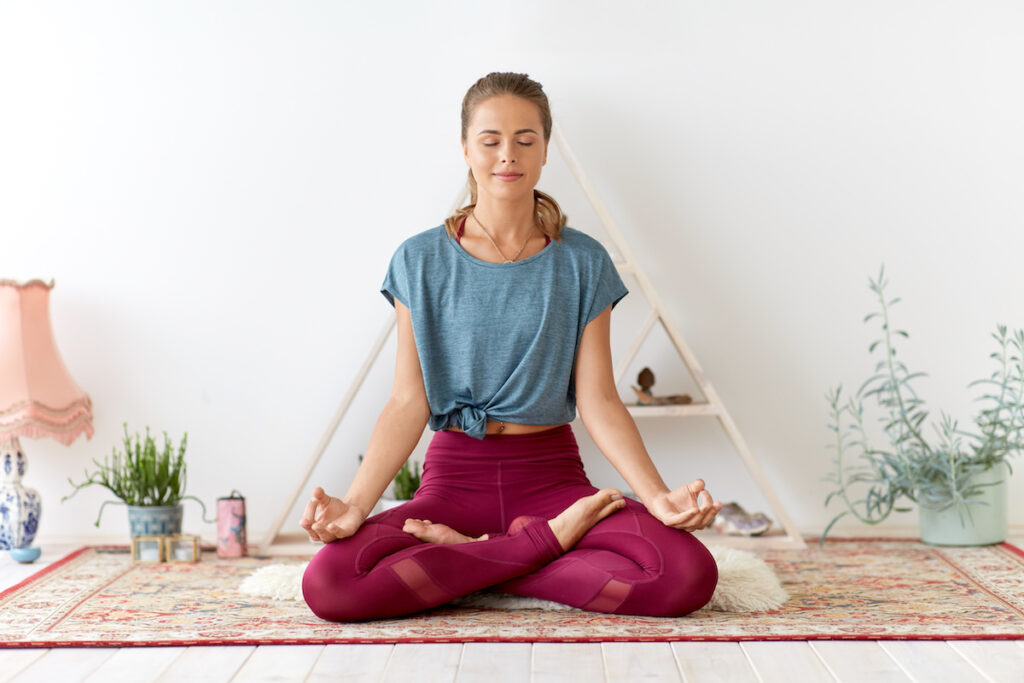 Yoga rooms are meant to be quiet spaces clear of clutter and distracting objects, but they don't need to be that big, actually. A 10-foot by 10-foot space will do. So if you don't have a lot of extra space, you can still make a yoga space at home that fits 1 or 2 people comfortably.
Or, you could even dedicate a small area to be your yoga space in any room, like your bedroom, if space is an issue. You can simply dedicate a little space for this purpose, add an altar filled with meaningful mementos, set that between a few candles, some incense, and place your yoga mat just in front of the altar. Viola! You've now turned that part of your bedroom into your sanctuary.
The 4 steps to create your yoga space at home & list of what you'll need
1. Create a peaceful & decluttered area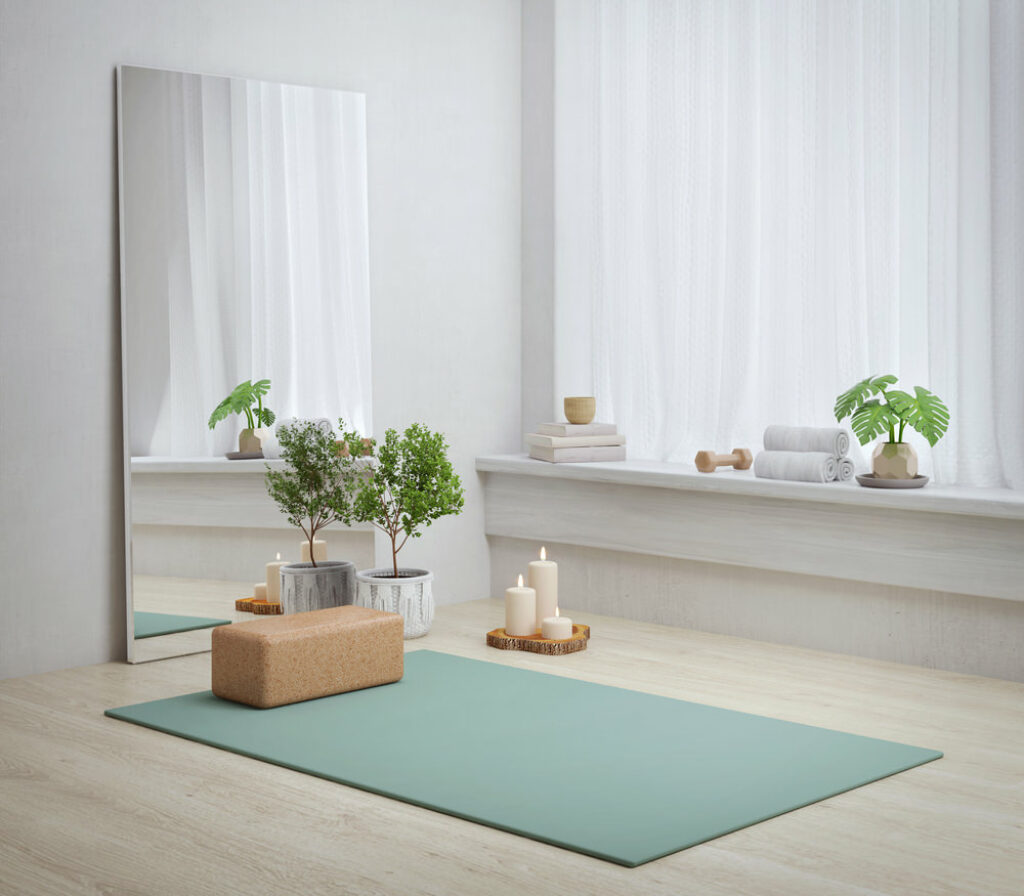 If your yoga space is large enough, adding a quiet sitting area is ideal for creating an environment where you can focus on the present or sit in peace and reflect.
I personally love natural light, and there are a lot of health benefits of natural light too. If you have an area with natural light available to you like in the photo above, I would envision that area for this use!
2. Gather items of meaning and significance in your life
Collect items of meaning and other small trinkets that remind you why you are there in your yoga space, getting on your mat, and committing to yourself and your health.
These can be things like:
journal
mala beads
crystals
candles
sage
palo santo
feathers
photos
And of course, a Buddha statue would make it complete.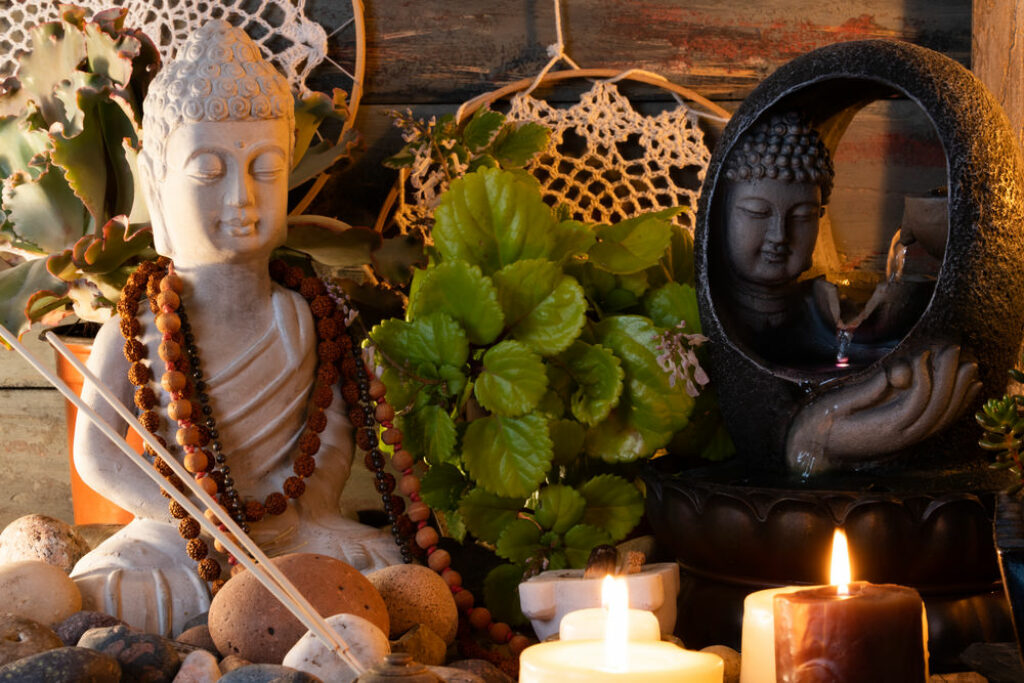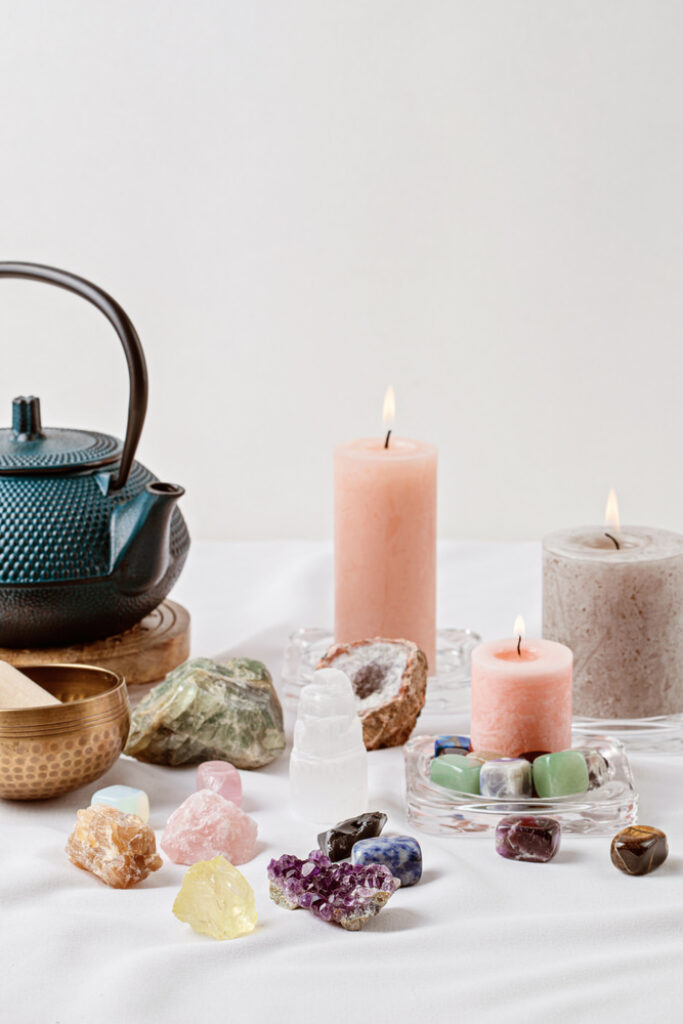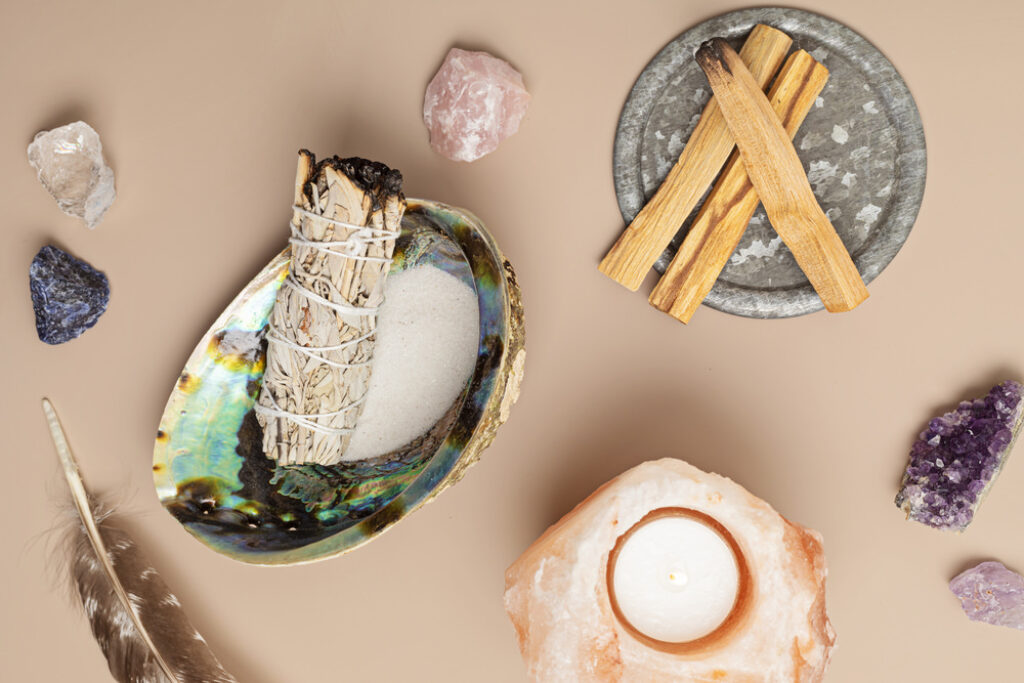 3. Add plants to purifier the air
Add a plant shelf with a purifying ZZ Plant (Zamioculcas)or a hanging Pothos (Epipremnum aureum), which is also air purifying. Consider adding some bamboo into the mix, and perhaps a small bowl rock garden too.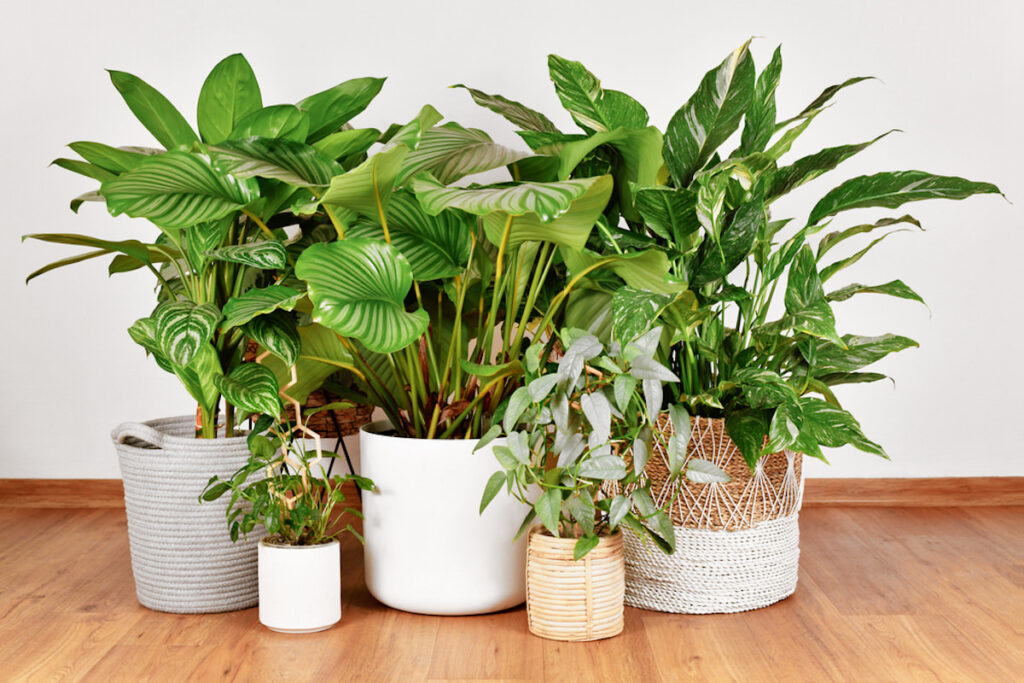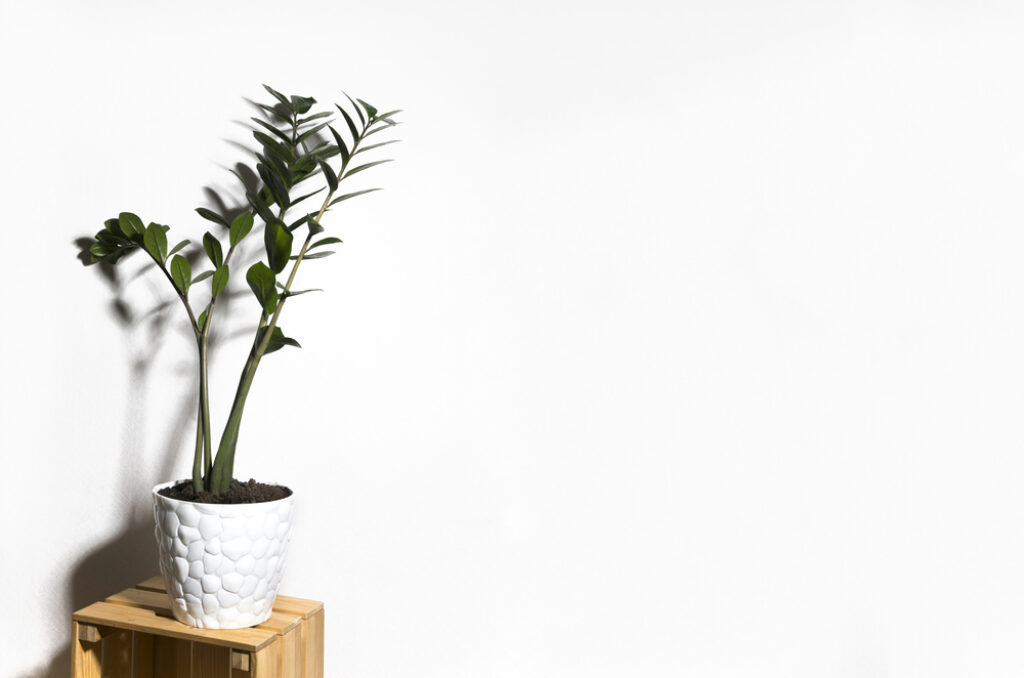 4. Get your essential yogi accessories: yoga blocks, yoga mat, non-slip towel, bolster pillow, yoga strap, meditation pillow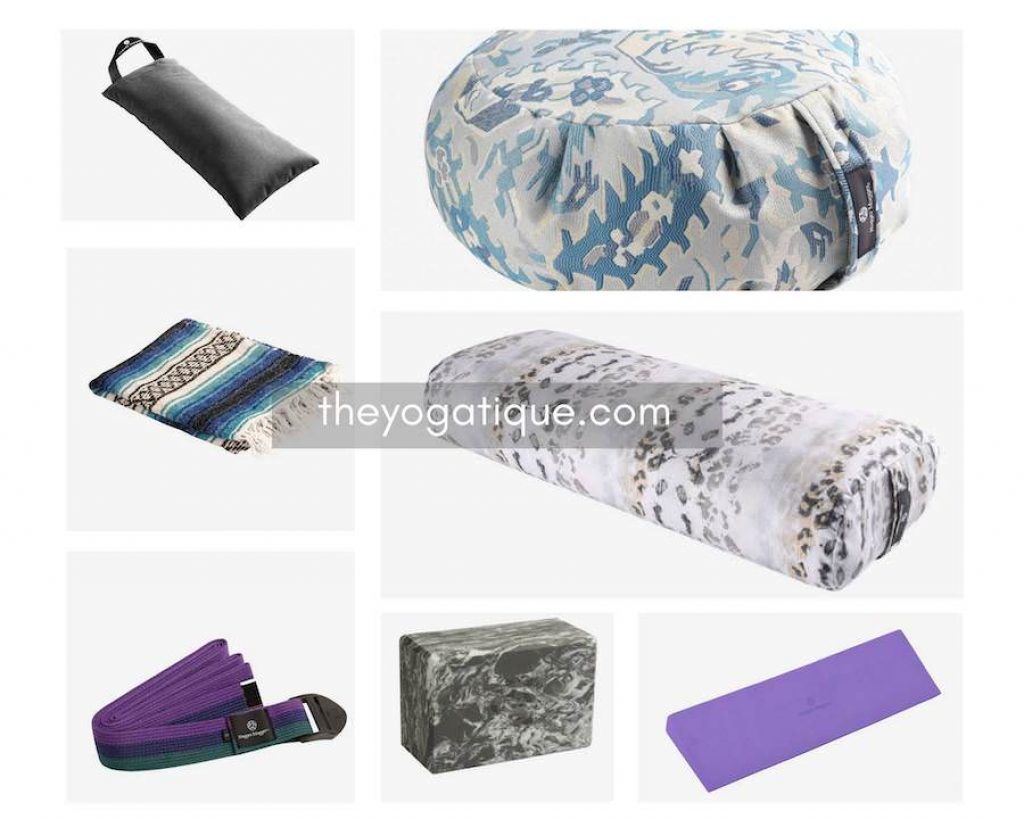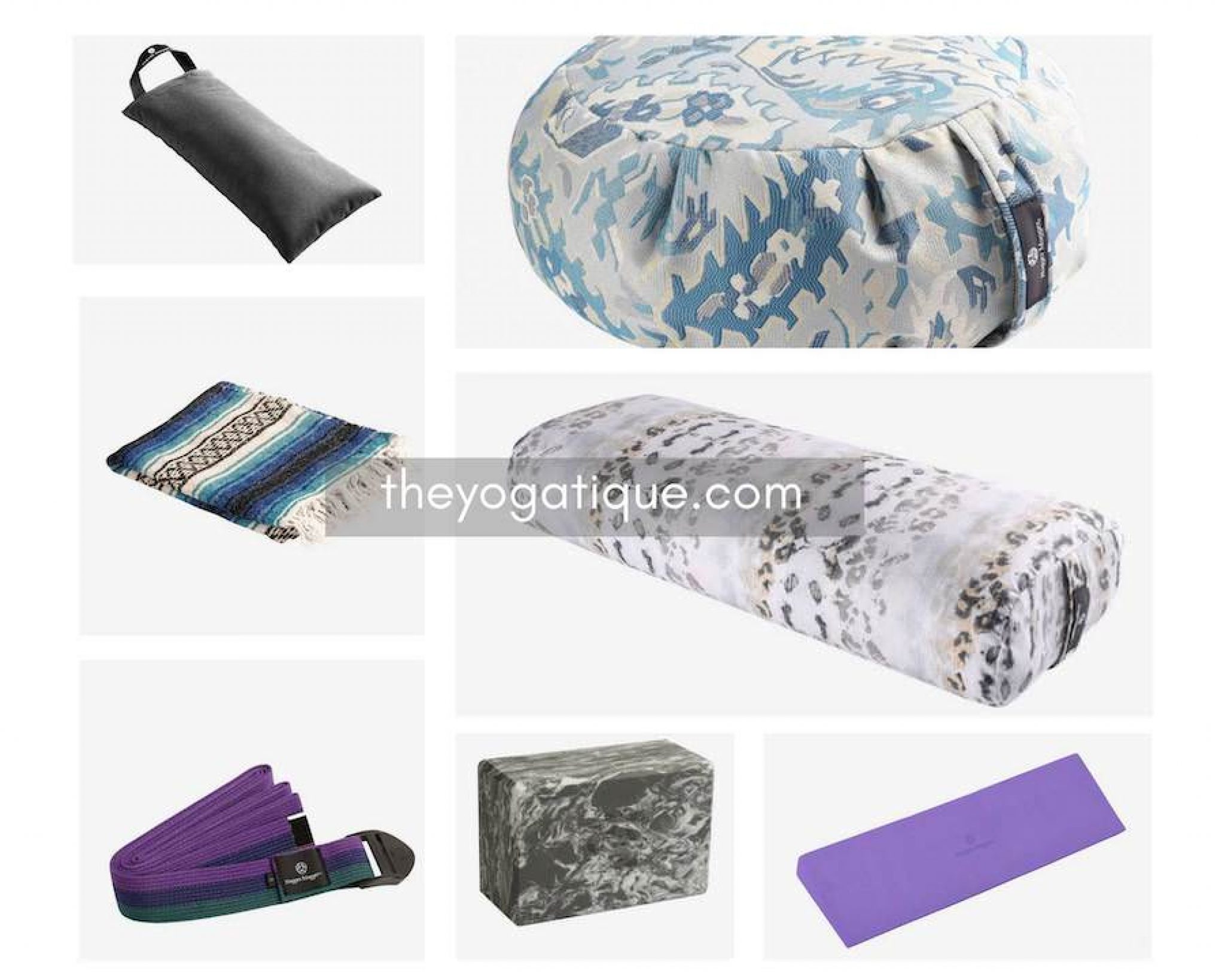 Having a well-equipped home yoga space with all of the ideal props is ideal for serious yogis who've been searching for how to create a yoga space at home. I have found that the more I get into the practice, the more yoga props I want!
The 5 bare essential yoga accessories that you'll need for your at-home yoga practice are pretty well-known:
2 yoga blocks (yes 2)!
Yoga mat
Yoga towel (non-slip)
Bolster pillows
Meditation pillow
Yoga blocks
2 yoga blocks (sometimes called yoga bricks) and a yoga mat are what you will need, at the bare minimum. If you've ever tried practicing yoga without blocks, you had likely wished that you had them when you were straining in reverse triangle or revolved half-moon?! So just get a couple of blocks now. Why struggle?! Blocks can be used to deepen a pose and support you in your pose. In either case, blocks are beneficial.
Yoga mat
A yoga mat goes without saying. and by the way, why not treat yourself to one that is high-quality and eco-friendly? When thinking back on all of the mats I've gone through, I wish I had invested in something long-lasting long ago.
Yoga towel
A yoga towel is absolutely ideal, especially if you live in a tropical climate like I do or you practice hot yoga. A micro-thin towel does the trick to help me get a good grip. No more slipping!
Bolster pillow
A bolster pillow – ahhhh, so often overlooked but so appreciated by the body. If you haven't done Yin yoga or Restorative yoga give them a go. Your class will nd have a bolster on-hand for the ultimate Yin experience.
Meditation pillow
A mellow yoga room is the best place to meditate or practice mindfulness. A meditation pillow should be comfortable and inviting, but not too big, and not too small, but just right (just like Goldilocks said!). And why not add some extra pillows in to enjoy the space comfortably even when you're not meditating?
What is the best color for your yoga room?
Choosing a color for a yoga room isn't as easy as it sounds. Certain colors subconsciously trigger senses, which could be another way of distracting you from what you're doing – yoga.
Various shades of purple and light pink are popular shades for a yoga room. These are also emotionally neutral colors to use, which is recommended by yoga experts all over the world. But really, whatever colors soothe you the most are the most ideal for you.
Takeaway on how to create a home yoga room
I hope this has helped to answer your question about how to create a yoga space at home. Like I mentioned, it's really pretty simple! Some grounding elements, a soothing color, a few props, and some plants and you're set! If you're serious about creating a yoga room at home I also suggest cruising Pinterest for visual inspiration!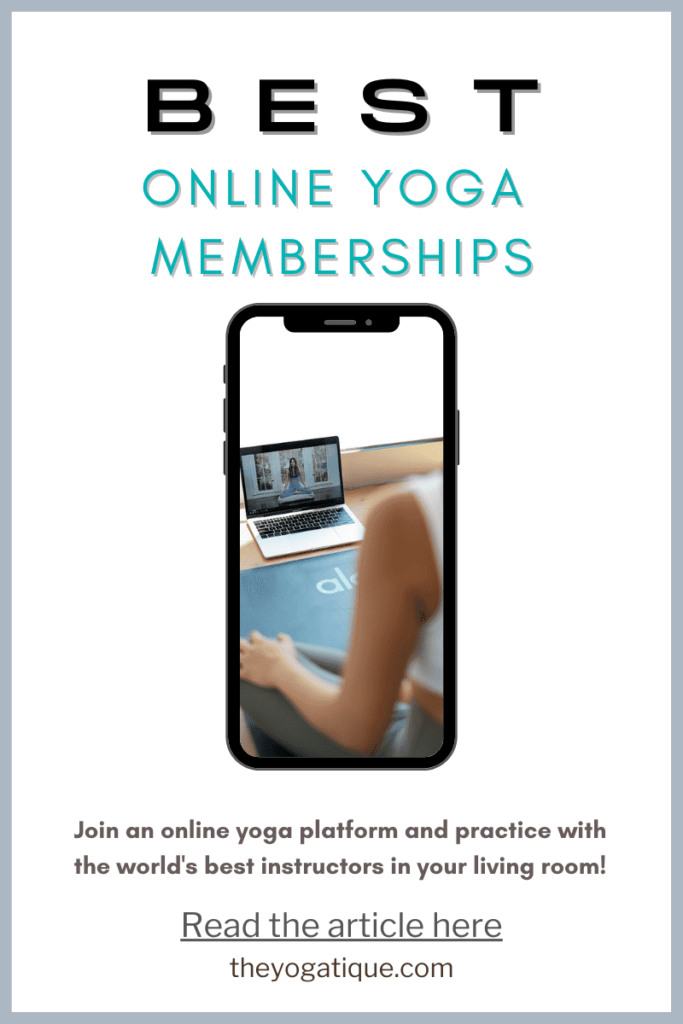 SEARCHING FOR THE BEST
ONLINE YOGA MEMBERSHIP TO JOIN?
Online Yoga Subscriptions Offer
1,000's of classes
Best instructors
Affordability
Flexibility
⬇Click below for the best online yoga memberships ⬇
FAQ about how to create a home yoga room
What to put in a home yoga room?
An ideal in-home yoga room includes: special mementos like photos and malas, grounding and earth elements like crystals and sage, purifying plants, meditation pillows, yoga mat, yoga blocks, and other yoga accessories.
What is the best floor to do yoga on?
The best floor to do yoga on is a hardwood floor or a different type of flooring that is firm but not as hard as concrete. It is not advised to do yoga on carpet because it can be difficult to balance on carpet or floors that are too soft.
Some online yoga studios, online yoga teacher training programs, and brands that we write about may offer us a small commission should you decide to make a purchase or signup after reading our content. Thank you for enabling us to exist!