Alo Yoga's Must-Have Hoodies – The Alo Sweatshirts You Need This Season
Alo Yoga's hottest women's hoodie and sweatshirt looks
Hey babes. Shopping for the perfect hoodie or cozy cute sweatshirt? Alo's got you. Let's take a look at the hottest looks from this trendy yoga apparel brand that you can easily go from the studio to the street in the same look. Let's look at Alo Yoga's need now sweatshirts and hoodies.
Alo – Air, Land, Ocean
Alo, which stands for Earth, Land, Air has committed to remaining sweatshop free as well as upholding sustainable environmental production practices. In fact, the brand has earned a globally-accredited platinum certification from WRAP, an independent watchdog company which verifies that their production facilities operate in ethical ways. Celebrities like Kendall Jenner, Gigi Hadid, and Haley Baldwin have all been seen wearing Alo, sporting Alo Yoga pants and tops. They're all about this boutique athleisure wear line.
Alo Yoga has become so wildly popular because of the quality and craftsmanship behind their every product, and because they are an environmentally aware brand that is committed to ethical practices. Alo is also a trend setter when it comes to releasing new seasonal colors and looks keeping us in anticipation for their next new weekly "drop" every week! Alo Yoga's form flattering fit and signature fabrics simply can't be beat.
Alo Yoga's other essential yoga items
Did you know that Alo Yoga is not just apparel and jewelry? It is also the company behind the best online platform on the planet. Alo Moves will whip you into shape in no time flat with their massive selection of online yoga videos, barre classes, HIIT and other at-home fitness workouts. Srsly, if you want a sleek physique check Alo Moves out, and get our exclusive deal of 25% off! And if you're going to get serious about yoga, you'll need a serious yoga mat to match. Obviously, Alo Yoga is making high quality sustainably produced and ethically manufactured yoga mats, too. They've got their famed Warrior mat and their Chakra mat, which is one of the best yoga mats with a non-slip grip.
Let's shop Alo Yoga's hottest hoodies of this year, shall we?
Hoodie culture is like couture these days and if you're not in the know about it, you need to be. Every designer is making hoodies and everyone is wearing them. Pretty much every fashion line has gone into creating apparel what we like to refer to as "sweat chic". But Alo Yoga is doing it especially well. Kendall Jenner rocking the collection is a sure sign that wearing a sweatshirt is definitely sexy.
To be honest, we don't love all of Alo's sweatshirts, only most of them. Some of the Alo Yoga jumpers just aren't our jam so we're not featuring the whole collection, only our faves.
Alo Yoga crop-tops, slouchy sleeves, boyfriends and more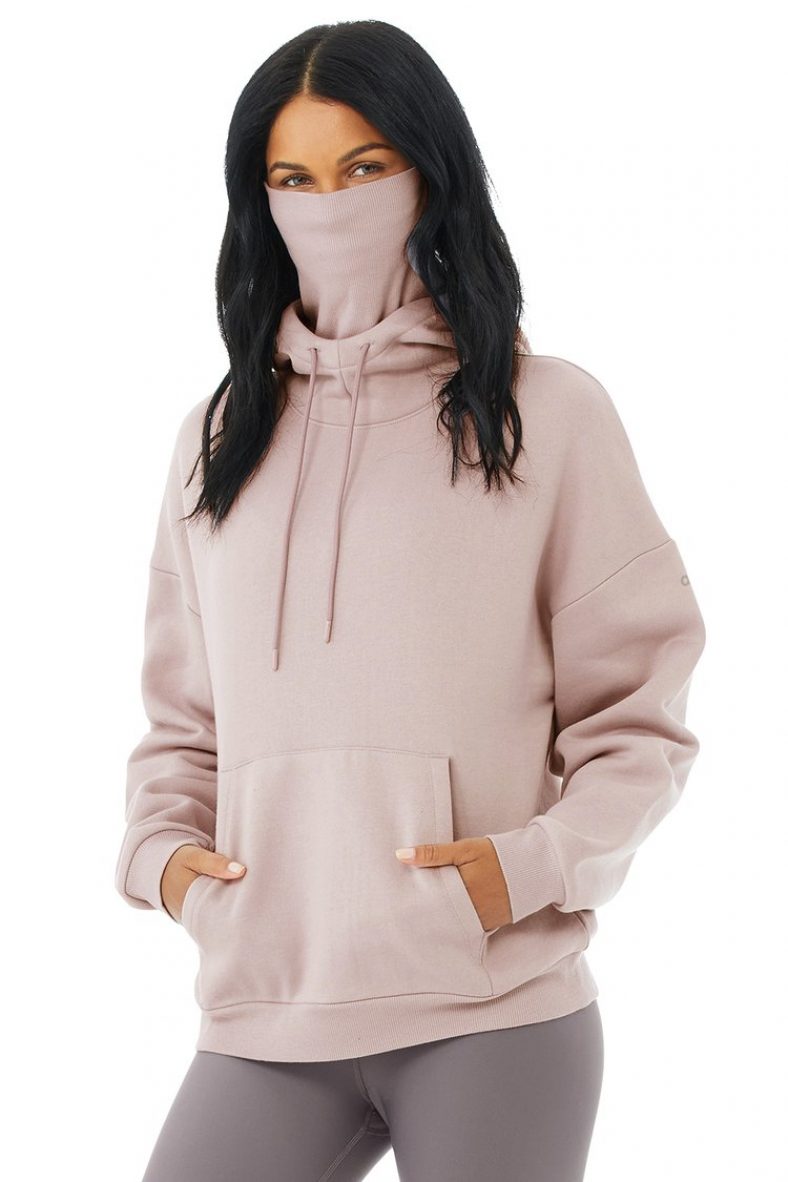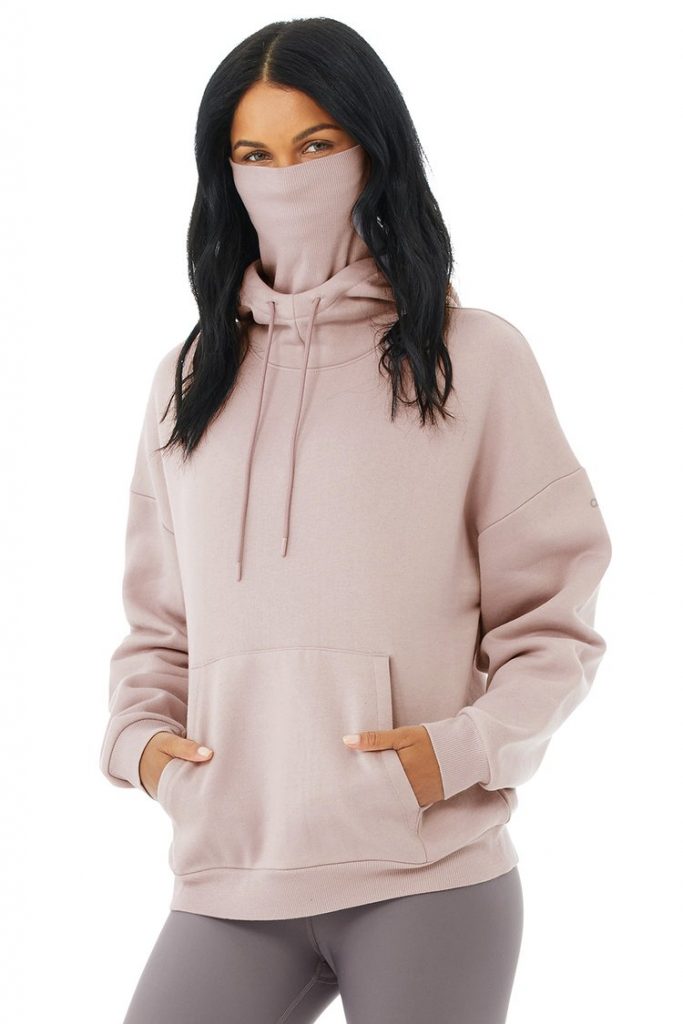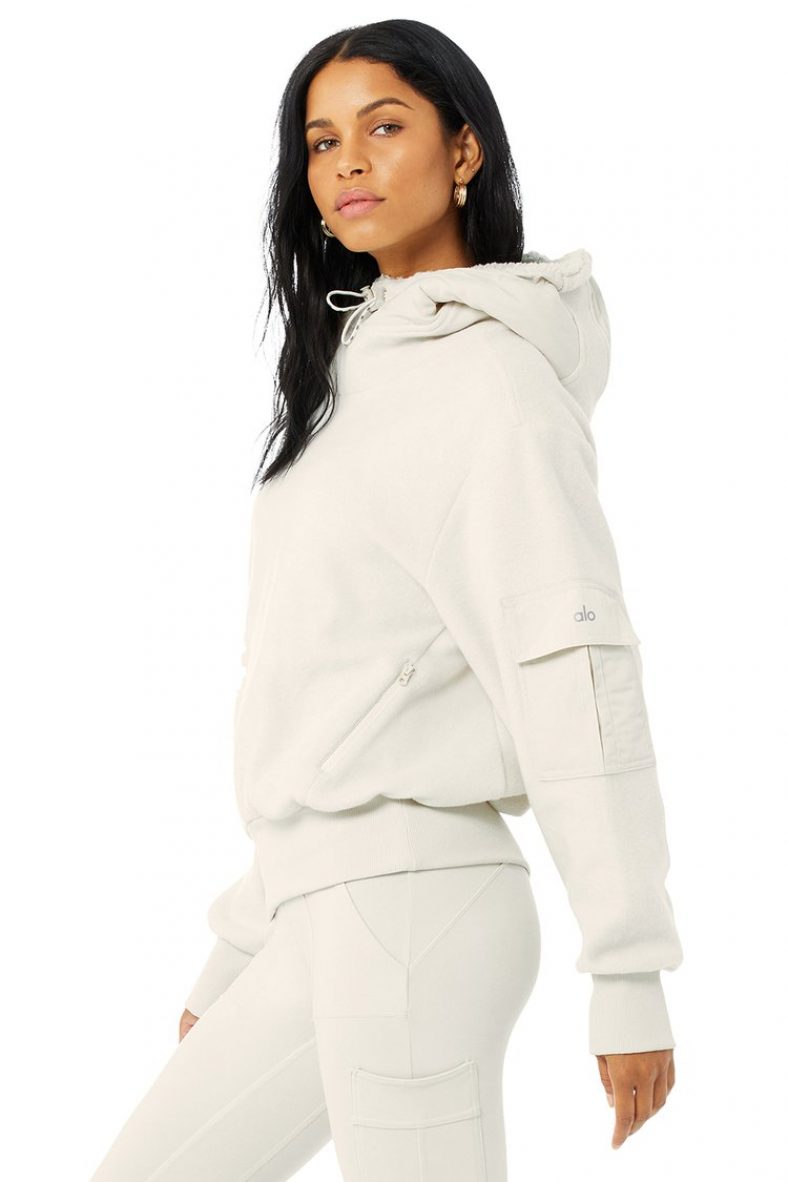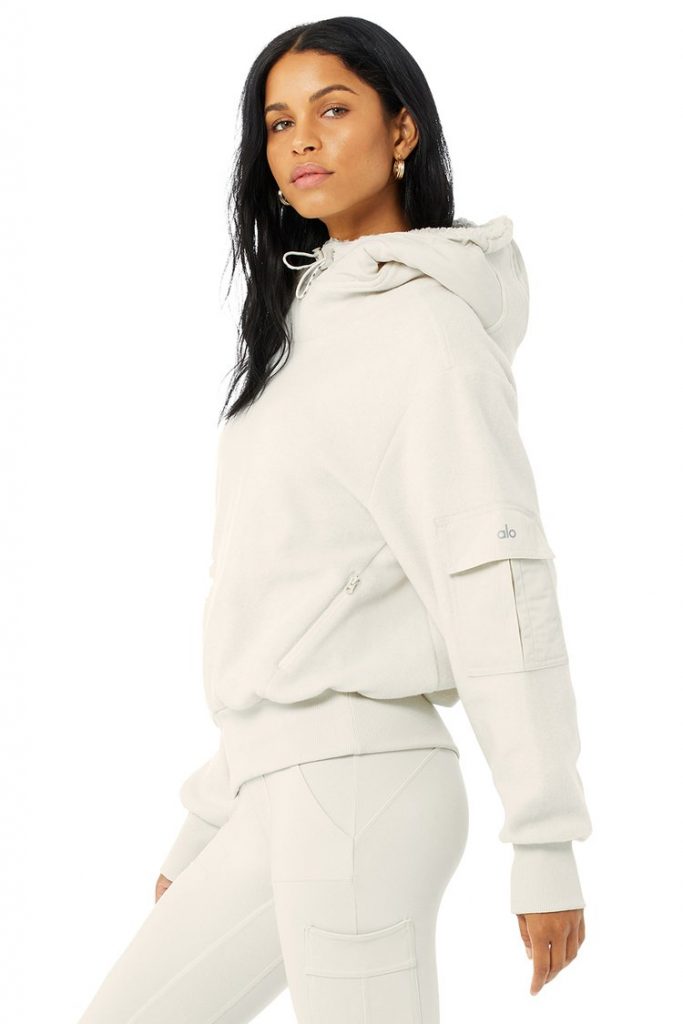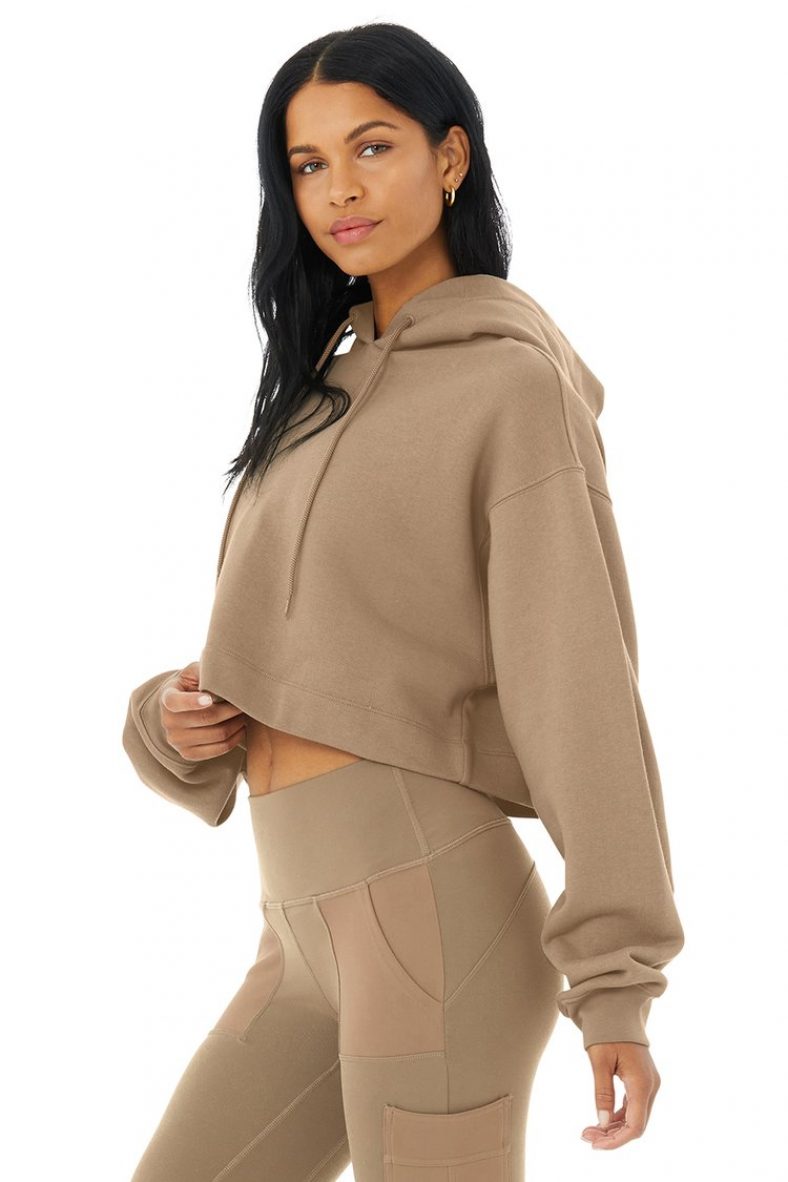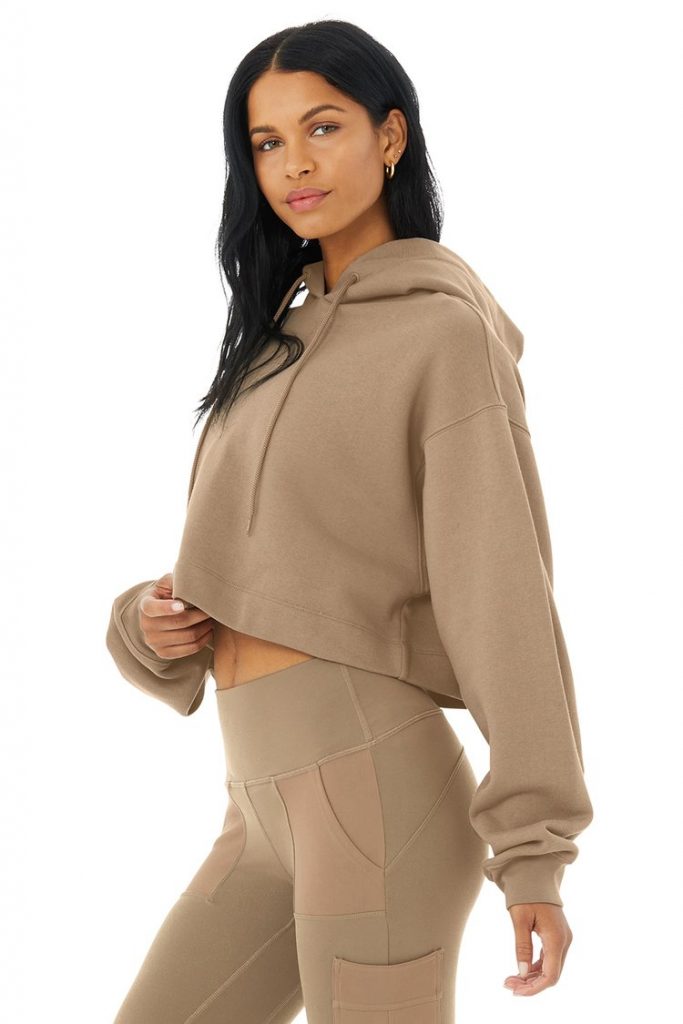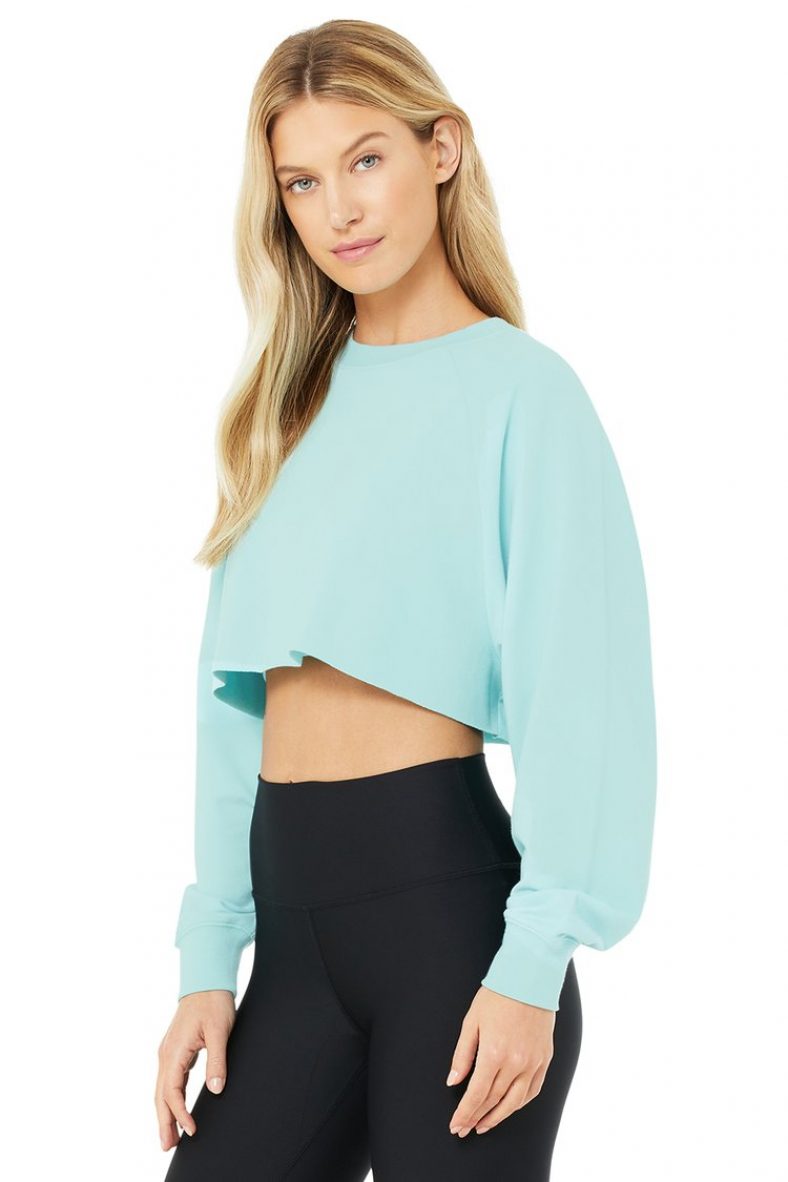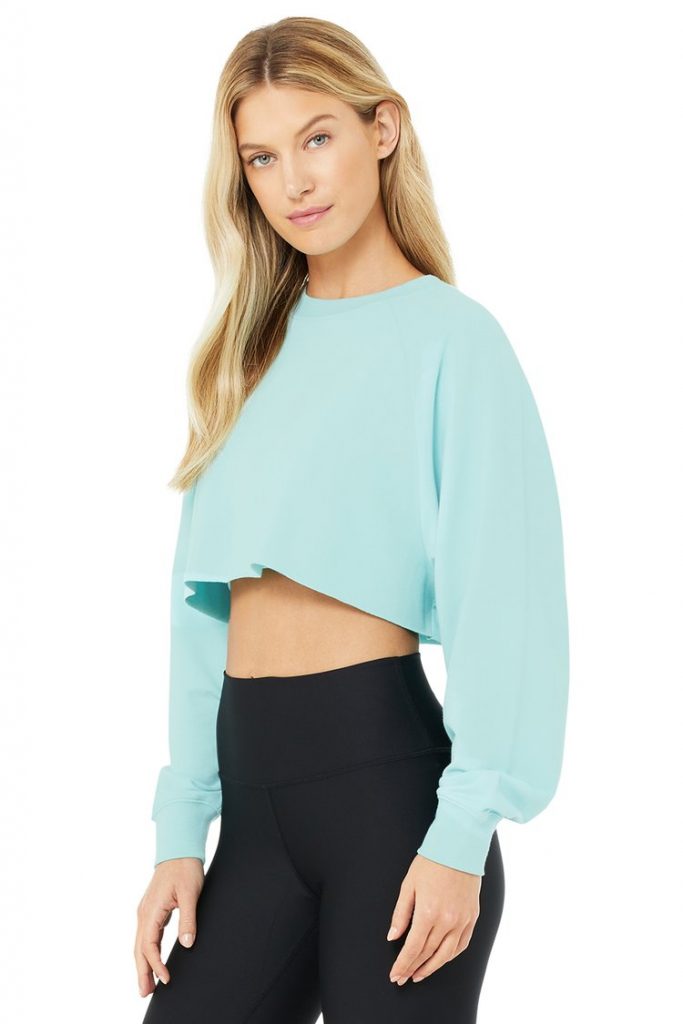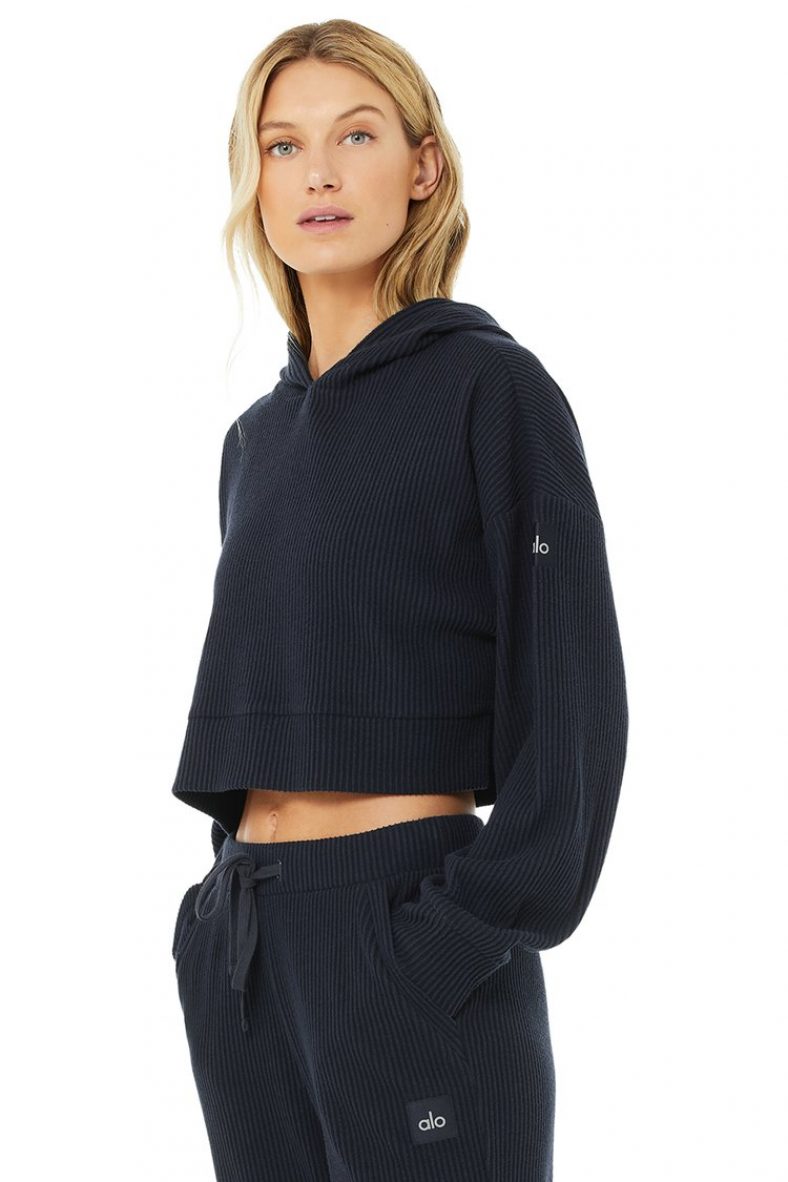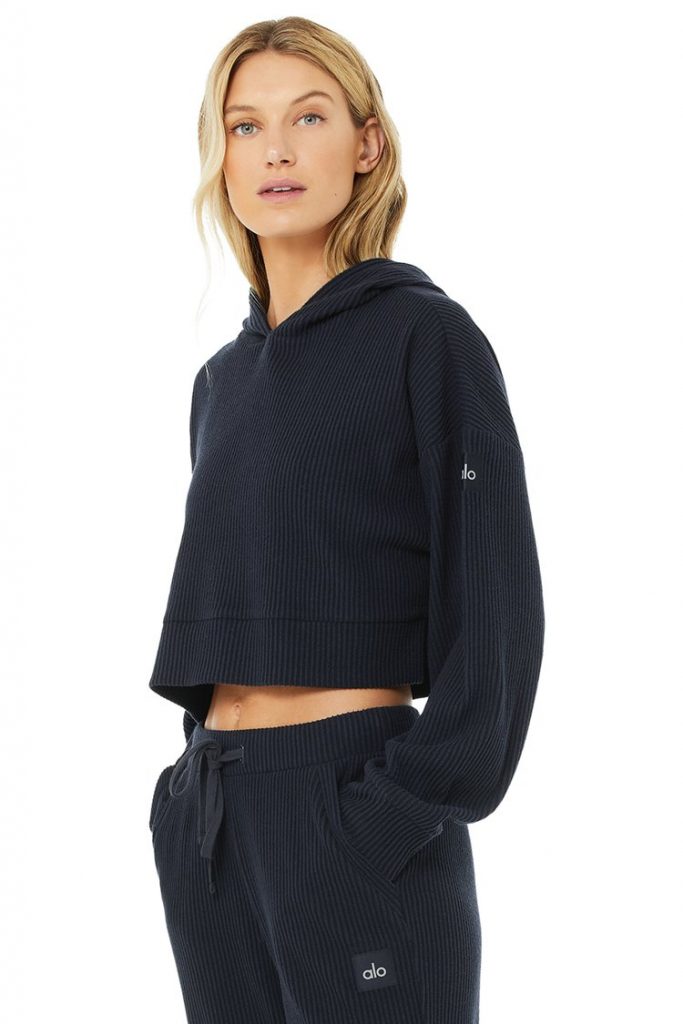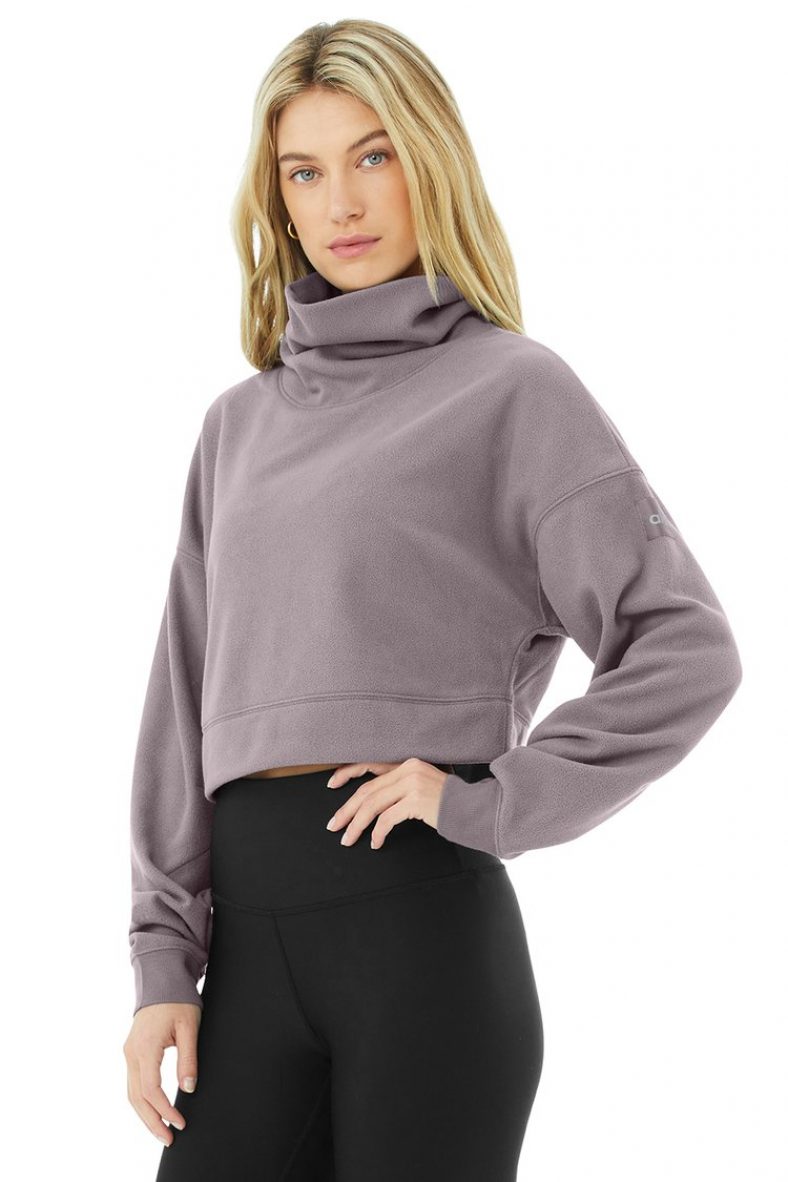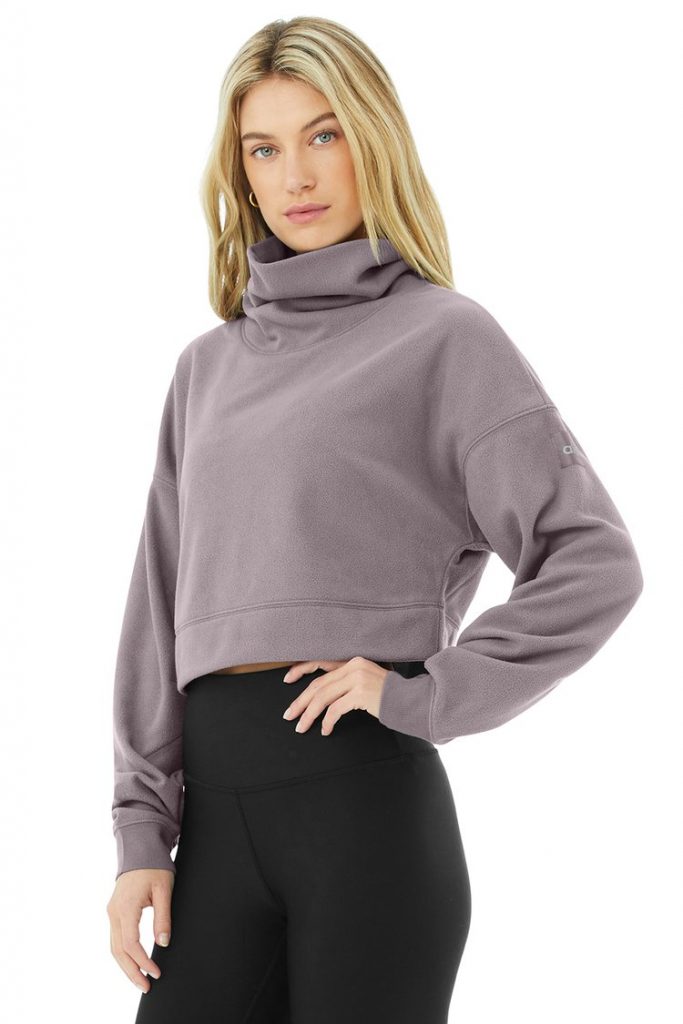 Some online yoga studios, online yoga teacher training programs, and brands that we write about may offer us a small percentage should you decide to purchase after reading our content. Thank you for enabling us to exist!