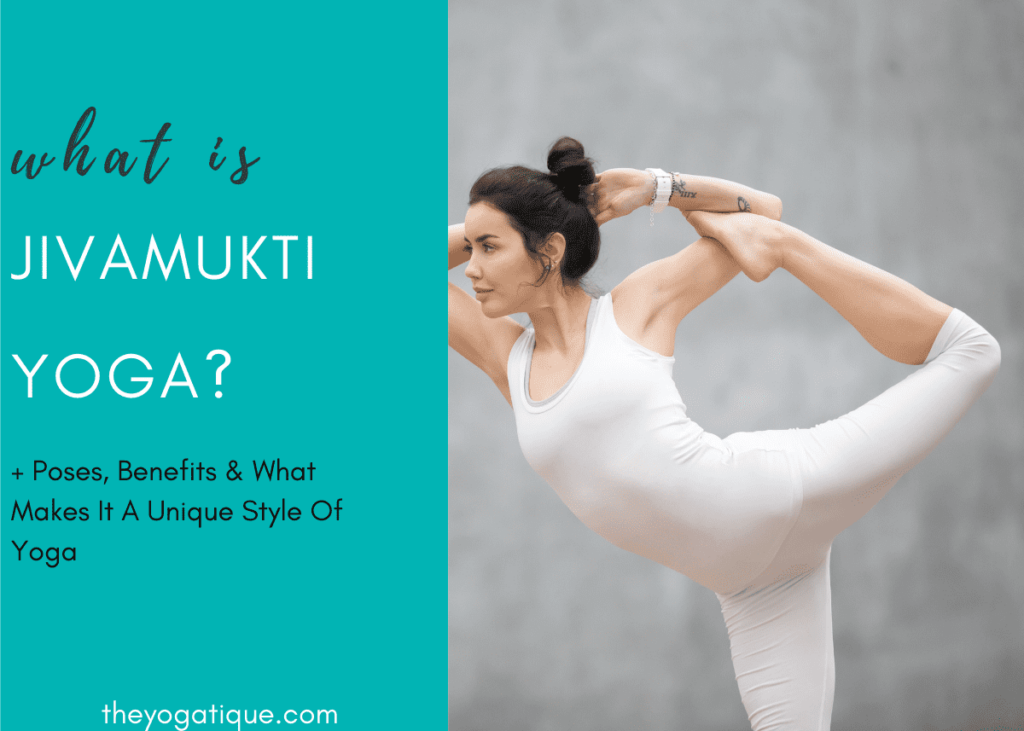 Are you fed up with modern yoga lacking spirituality and connection? I feel ya! Nowadays, it seems like yoga in the west is so far removed from the practice's roots. Today I want to share with you a yoga style I recently found and fell in love with – Jivamukti. So what is Jivamukti yoga, and why is it so good? Read on to find out more!
When I found Jivamukti, I felt like I had discovered a hidden gem. I was relieved to realize that yoga is not a lost cause and that I don't need to surrender to goat yoga after all!
If you seek a yoga class with Sanskrit chanting, the Yamas, Satsang, and meditation, I think you will feel the same. The weaving of spiritual practices into the classes is what makes Jivamukti yoga different and sets it apart from other less spiritual styles of yoga.
Intrigued? Let's explore Jivamukti yoga together in this article!
---
Article content:
(Click any link below to jump directly to section)
---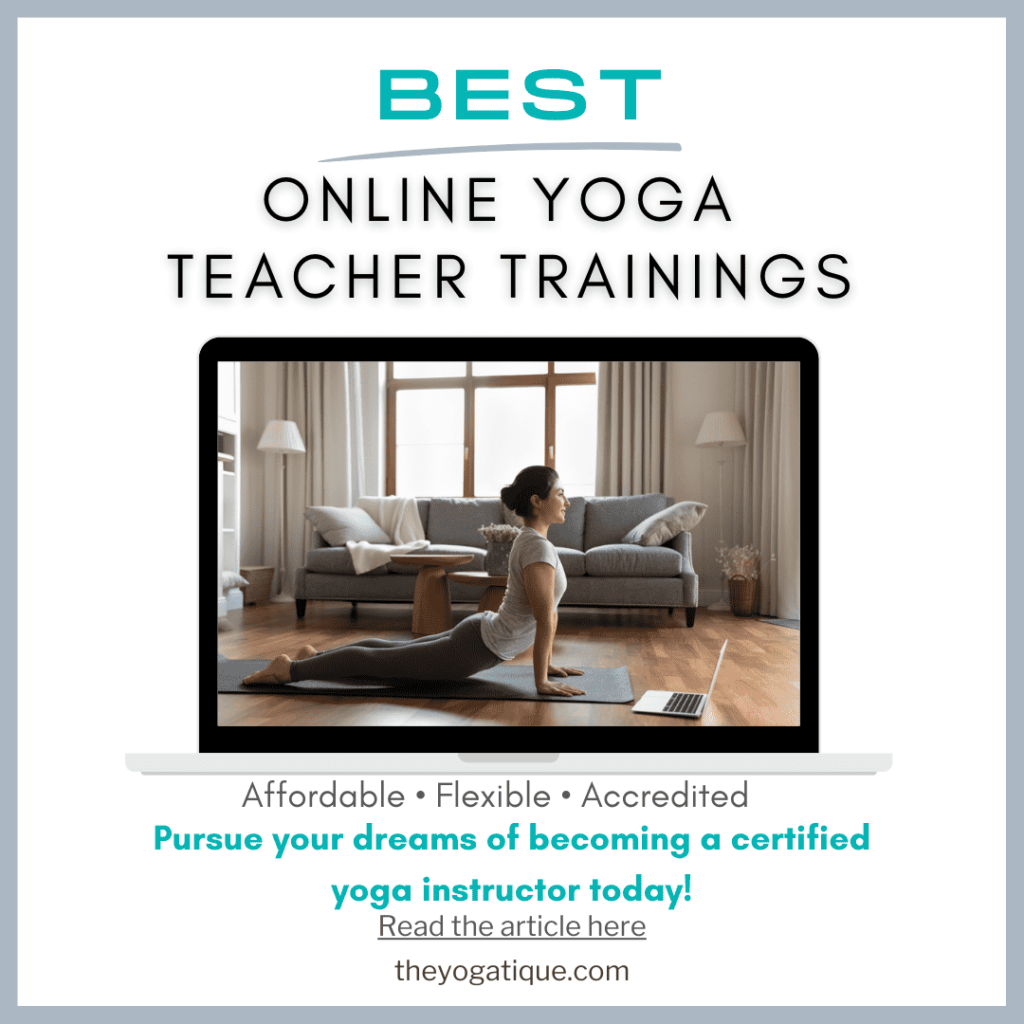 Is yoga teacher training on your radar?
Online Yoga Teacher Training Offers
Affordability ✔️
Flexibility ✔️
Certification ✔️
Lifetime access ✔️
⬇Click below to discover the best Yoga Alliance registered online certification courses to join now⬇
What does Jivamukti mean?
Jivamukti is a vigorous Vinyasa-style yoga practice inspired by the traditional Hatha yoga lineage. Its name is derived from the Sanskrit word "jivanmuktih", which means "liberation while living."
Although it's a strong physical practice, the Jivamukti yoga method is highly spiritual.
Every Jivamukti yoga class features the "five tenets" forming the practice's core philosophy. These are Ahimsa (Non-Violence), Bhakti (chanting and devotional practices), Dhyana (mediation), Nada (sound and music), and Shastra (exploration of yogic scriptures).
Jivamukti was founded in 1984 by artist David Life and musician/dancer Sharon Gannon. Both teachers studied with Swami Nirmalanda, Sri K. Pattabhi Jois, and Guru Sri Brahmananda Sarasvati.
The Jivamukti Yoga School NYC headquarters is in upstate New York. Still, you can find certified Jivamukti teachers and a strong Jivamukti community in various other parts of the US and the world, including London, Berlin, and Sydney.
Jivamukti yoga benefits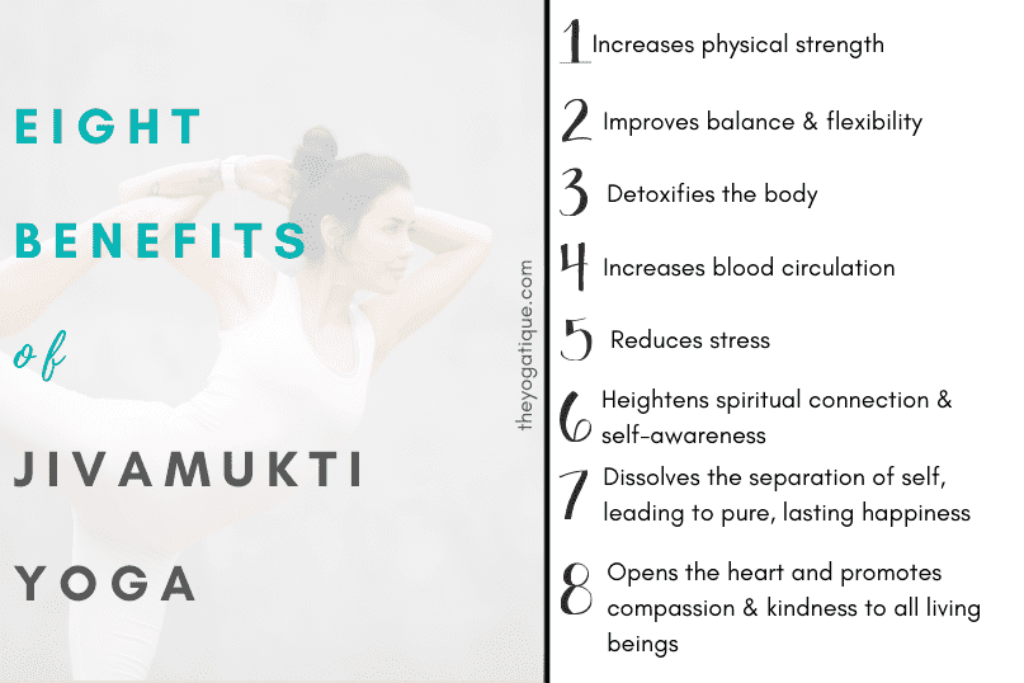 A regular Jivamukti yoga practice has numerous benefits for the mind, body, and soul, such as:
Increases physical strength
Improves balance and flexibility
Detoxifies the body
Increases blood circulation
Reduces stress
Heightens spiritual connection and self-awareness
Dissolves the separation of self, leading to pure, lasting happiness
Opens the heart and promotes compassion and kindness to all living beings
Jivamukti vs Ashtanga
There are various similarities between Jivamukti yoga and Ashtanga. For example, many Jivamukti classes follow a set sequence, like Ashtanga, and both styles are physically demanding. So in this sense, a Jivamukti yoga class is like an Ashtanga class. They also share some of the same yoga postures.
However, the teaching style makes the Jivamukti method different from other yoga practices. While I love both Vinyasa and Ashtanga, these styles sometimes feel like mere physical exercise. However, Jivamukti yoga maintains the ancient yogic teachings and incorporates them into each class, giving it a highly spiritual aspect.
Each class follows a specific theme taught through the five tenets (scripture, chanting, meditation, pranayama, and music). Jivamukti teachers are also trained to teach yoga philosophy by drawing from examples in modern life and contemporary music.
For this reason, I find Jivamukti yoga to be better at bringing ancient teachings into the modern world than Ashtanga.
↓Great Yoga Alliance certified yoga teacher trainings you should look into↓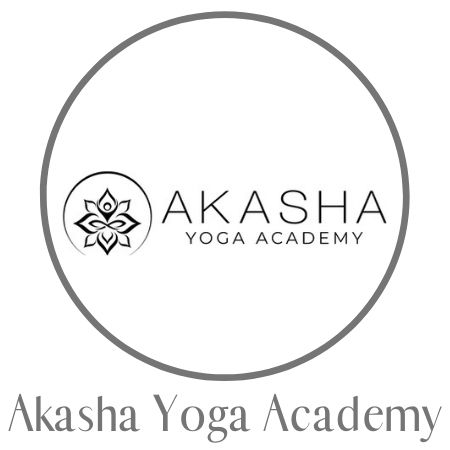 Editor's Choice
✔️Engaging & interactive
✔️Comprehensive & in-depth
✔️Use code
THEYOGATIQUE
for 5% off
See course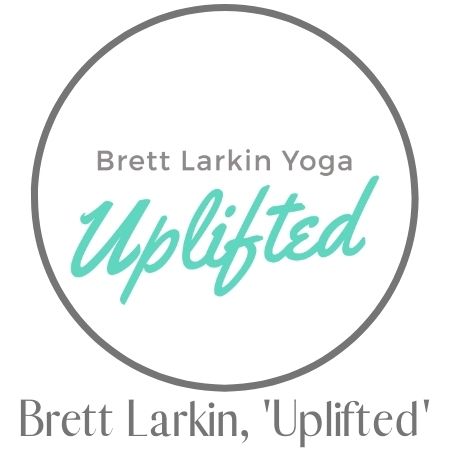 Runner-Up
✔️The original online YTT
✔️96% graduation rate
✔️4 month path to certification
See course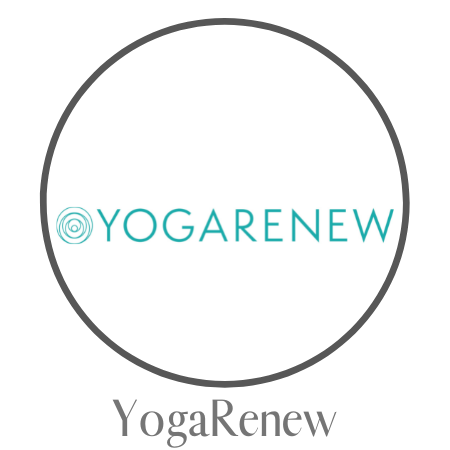 Best Budget
✔️Under $500
✔️Completely self-paced
✔️Lifetime access to all course materials
See course
Jivamukti yoga poses
These are some of the signature poses performed in a Jivamukti class:
Monkey Pose (Hanumanasana)
Dancing Shiva Pose (Natrajasana)
Peacock Pose (Mayurasana)
Hero Pose (Virasana)

There are eight different Jivamukti yoga classes, including:
Open – For all levels
Basic – Where the focus is on learning the alignment of each pose
Beginner vinyasa – A slow-moving vinyasa practice
Spiritual warrior – A 1-hour fast-paced and invigorating set sequence
In terms of difficulty, the spiritual warrior class is definitely the hardest. So is Jivamukti yoga hard, you're asking? The Spiritual warrior Jivamukti classes are powerful, structured, and physically demanding. Some would call them intense. So yes, Jivamukti is considered to be a challenging and hard style of yoga.
But the basic and beginner vinyasa classes are not too challenging. So Jivamukti is in fact great for beginners too. I recommend that beginners start with the basic class to master the alignment of the postures and then progress to the beginner vinyasa class to learn how to do the asanas in a flow.
Jivamukti yoga features many traditional Hatha or Ashtanga yoga poses, including Headstand, Janu Sirasana, and Malasana. A Jivamukti class also includes sun salutations but differs slightly from those found in Hatha or Ashtanga classes.
Takeaway what is Jivamukti yoga
So let's recap, what is Jivamukti yoga? It is the perfect blend of dynamic asana and spiritual teachings, and thus, it is ideal for anyone who loves the flow style of vinyasa but seeks a more soulful practice.