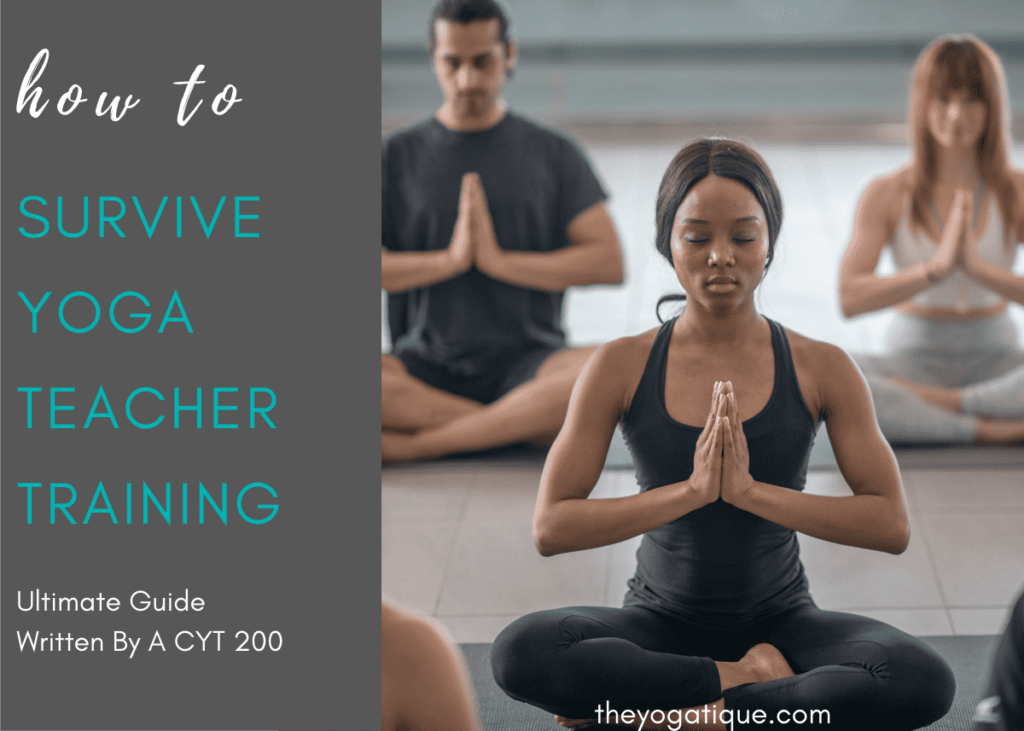 I'm someone who needs to be fully prepared for every new thing I do. So when it came to doing my first 200-hour yoga teacher training, I wanted to know EVERYTHING, and so I quickly began bookmarking all of the best resources I could find for how to prepare for yoga teacher training.
Maybe you're the same, or perhaps you've heard that yoga certification courses are intense and are wondering how to prepare for and survive yoga teacher training yourself?
In this article, I'm drawing from my personal experience to share what I did to prepare for my yoga teacher training (plus what I didn't know but wish I did!) So read on for the ultimate guide to acing your upcoming YTT!
---
Article content:
(Click any link below to jump directly to section)
What to do before yoga teacher training to prepare 
Top 10 tips to help you prepare for yoga teacher training
What you need to know about yoga before yoga teacher training 
What you should bring to yoga teacher training – packing list
Things I wish I knew before yoga teacher training 
Can you do yoga teacher training as a beginner? 
Is yoga teacher training hard?
Takeaway on how to survive yoga teacher training
---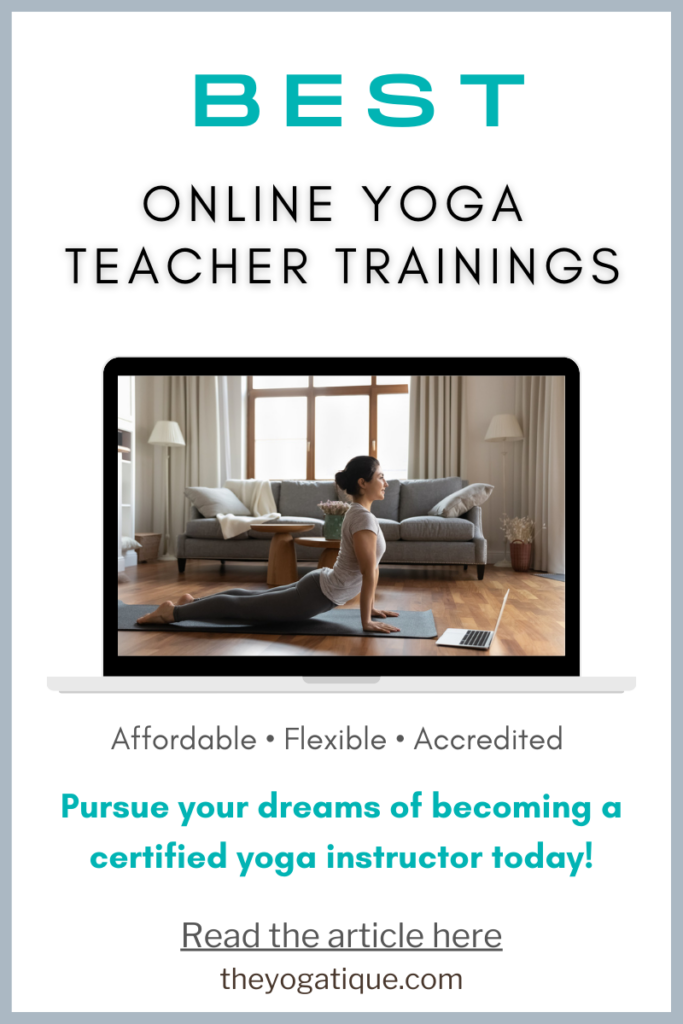 IS YOGA TEACHER TRAINING ON YOUR RADAR?
Online Yoga Teacher Training Offers
Affordability
Flexibility
Certification
Lifetime access
⬇Click below to discover the best Yoga Alliance registered online yoga certifications to join now⬇
What to do before yoga teacher training to prepare
You are probably now realizing that 200-hour yoga teacher training is no walk in the park. But here's the good news… you can reduce some of the overwhelm and exhaustion by preparing well beforehand.
As previously mentioned, you'll need to prepare your body. So if you're currently only practicing yoga a couple of times a week, this needs to change ASAP.
Hopefully you are reading this when you still have a few months before your course starts because you need some time to gradually increase your yoga practice.
Let's say you have ten weeks until your yoga training begins. If your starting point is two sessions per week, you want to get this up to 6 days by the time you start your course.
Here is how your 10-week pre yoga teacher training yoga schedule could look:
Week 1: 2 sessions per week
Week 2 & 3: 3 sessions per week
Weeks 4 & 5: 4 sessions per week
Weeks 6 & 7: 5 sessions per week
Weeks 8, 9 & 10: 6 sessions per week
In addition to asana, increase your meditation practice (or start one if you don't already have one). Most yoga teacher training courses include daily meditation – in mine, we would meditate for one hour every morning.
Like with your asana practice, start by meditating for just 10 minutes a day, and try to increase it to at least 30 minutes.
Top 10 tips to help you prepare for yoga teacher training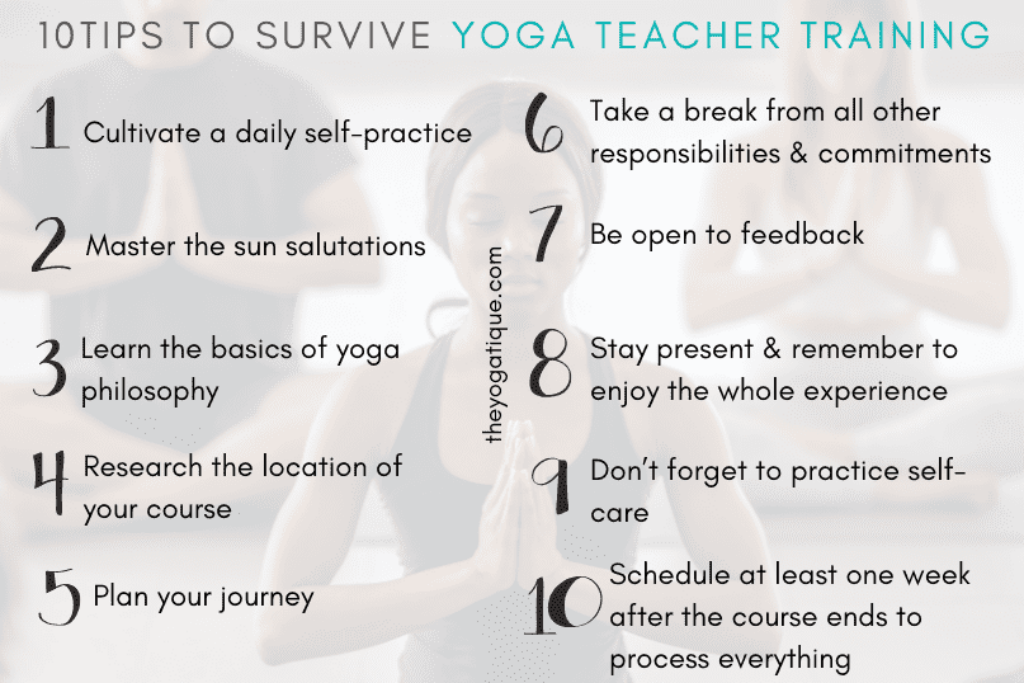 Here are my top tips for preparing for, surviving yoga teacher training, and smashing it!
1. Cultivate a daily yoga self-practice
The number one thing you can do to ensure you survive yoga teacher training is to prepare physically by practicing yoga daily. You don't have to do a full 1-hour practice every day; just get into the habit of coming to your mat regularly.
2. Master the yoga sun salutations
You'll need to know how to sequence yoga classes effectively to gain your yoga certification. One sequence you'll include in almost every Hatha/ Vinyasa lesson is the sun salutations, so it makes sense to learn the correct order and alignment of these postures now. This will give you a head start and allow you to focus more on the other, more challenging sequences.
3. Learn the basics of yoga philosophy
Knowing where yoga comes from and how to practice it off the mat will help you wrap your head around the terms and concepts you will come across in your lectures. For example, briefly knowing the eight limbs of yoga will make it easier to learn about each one on a deeper level.
4. Research the location of your yoga course
While you'll spend most of your time in school studying, most YTTs give students one day off a week. I recommend using this time to switch off by exploring your surroundings, so research the top attractions and places to visit before you go.
5. Plan your journey, including how to get from the airport to the yoga school
Trust me; this will immensely reduce your stress and anxiety if you don't have to figure this out at the airport! Note that any YTTs offer airport transfers, so check with your school.
6. Take a break from all other responsibilities and commitments during your YTT
This will allow you to focus entirely on learning and get the most from your yoga course. I did this by having my phone on airplane mode for most of the day. That way, I could be more present with my yoga teachers and fellow yogis rather than becoming distracted by notifications and work emails.
7. Be open to feedback
As part of your YTT, you'll practice teaching yoga to a small group of fellow students. Your teachers will observe and give you honest feedback. While you may not be happy to hear about what you did wrong, this is a crucial part of your learning journey, so stay open to all constructive feedback and use it to improve your teaching skills.
8. Stay present and remember to enjoy the whole training experience
YTTs are so fast-paced that getting swept up in all the learning is easy. I set the intention to take moments throughout the day to pause and observe my surroundings (which wasn't hard as my school was directly on the beach). This tip will also help you whenever you start to feel overwhelmed with the challenges, as it will shift your mindset from worry to gratitude for simply being there.
9. Don't forget to practice self-care during your yoga teacher training
While you may desire to study every waking hour, I highly suggest you dedicate some time to unwind in the evenings and on your day off. Yoga teacher training is intensive enough, and the days are already long, so give yourself some time now and again to practice self-care, whether it's getting a massage, sunbathing on the beach, or calling a good friend for a catch-up.
10. Schedule at least one week after the YTT ends to process everything
Because you learn so much in such a short time, you'll find that you need longer to process everything. So avoid rushing back to your everyday life after you graduate. Instead, stay for another week or two to process, integrate, and evaluate the experience you just had. Journal about how you can incorporate your newly gained knowledge into your daily lifestyle. 
What you need to know about yoga before yoga teacher training 
Now, the physical preparation is just one part. You'll also need to prepare yourself mentally by getting some basic knowledge of the subjects you will study – think of this as a head start!
This is important because if you don't know anything about yogic history before your course, you'll quickly feel overwhelmed when you hear terms like the Yamas, chakras, and bandhas.
I recommend reading a few yoga books as part of your YTT preparation. Two books I found to be very beneficial and easy to digest are:
Light on Yoga by B.K.S. Iyengar
The Heart of Yoga by T. K. V. Desikachar
What you should bring to yoga teacher training – packing list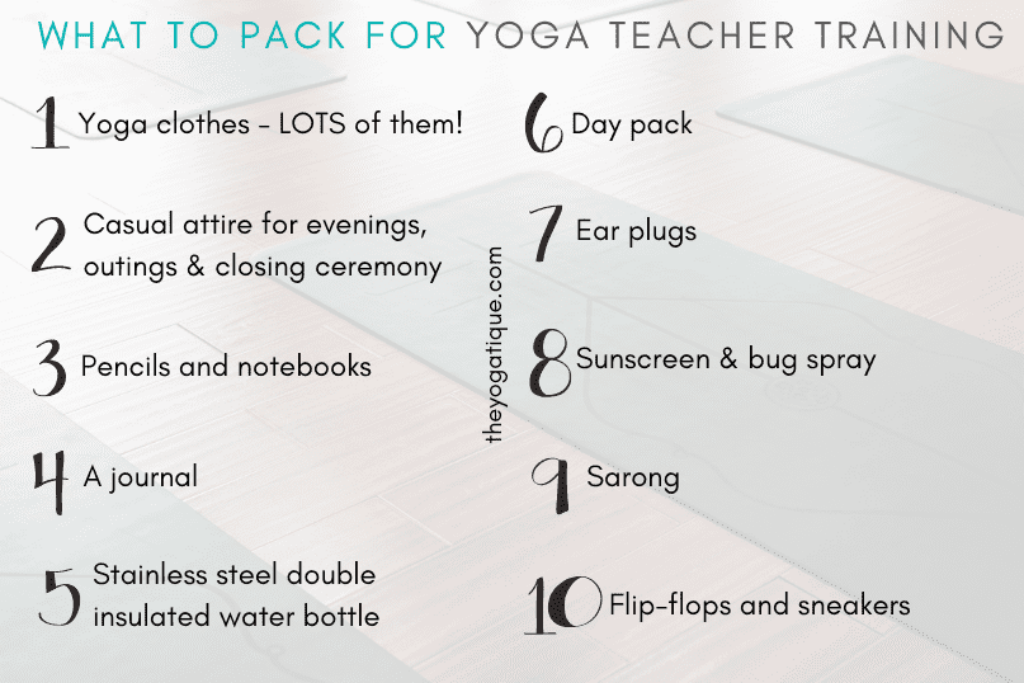 Even if your yoga teacher training course is on a tropical island, you'll need to pack differently from how you do when going on vacation.
Here is a quick checklist of 10 things you need to bring aside from your yoga mat, of course:
Yoga clothes – and LOTS of them!
Casual attire – for evenings, weekends, and closing ceremony (trust me, you'll get sick of wearing leggings!)
Pencils and notebooks – for taking notes in class
A journal – to record any insights that come up and document this vital part of your yoga journey
Stainless steel double insulated water bottle – to stay hydrated in class, especially if you're training in a hot climate
Day pack – For adventures on your days off
Ear plugs – In case your roommate snores or talks loudly on the phone at night!
Sunscreen & bug spray – Depending on the location
Sarong – Because having a sarong is always just essential in life!
Flip-flops and sneakers – In case you want to do any hiking
A word of advice about yoga outfits – pack more than you think you need, especially if you're in a hot country where you will sweat a lot. In these circumstances, you may need two outfits per day.
Also, check with your yoga school about laundry facilities. If it's possible to do laundry onsite or close by, this will drastically reduce the number of clothes you need to pack.
↓Great Yoga Alliance registered yoga teacher trainings you should look into↓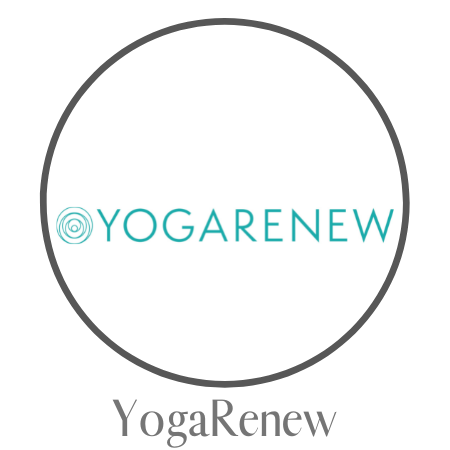 Best Price
• Yoga Alliance: 4.8/5
• 2,400+ reviews
• Self-paced
• $1,200 in free bonuses
• Offers 12+ yoga certifications
See Training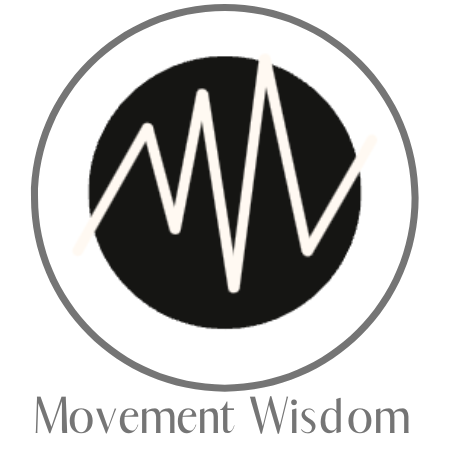 Most Popular
• Yoga Alliance: 5/5
• Learn 4 yoga styles
• Self-paced
• Expert educator
• Use code
YOGATIQUE
FOR $100 OFF
(If paid in full)
See Training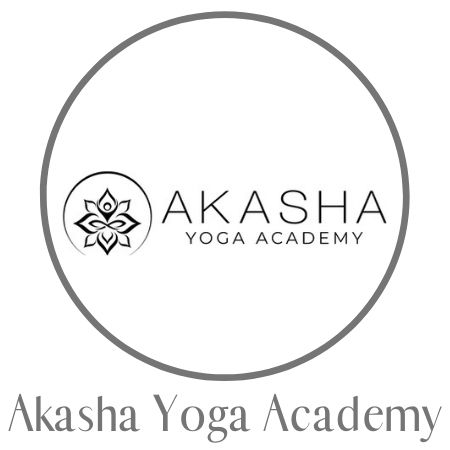 Most Heartfelt
• Deep & transformational
• Google: 4.9/5
• Curated certification paths
• Online or in-person in Bali
• Use code
THEYOGATIQUE
FOR 5% OFF
See Training
Things I wish I knew before yoga teacher training
It's hard to fully prepare physically and mentally for something when you don't know what to expect. So to help, here are some pros & cons of YTT, and some things I wish I had known before I did my 200-hour yoga teacher training.
You don't have to want to become a yoga teacher to do a yoga teacher training course.
You don't need to have 10+ years of experience practicing yoga, but you should be very familiar and comfortable with basic poses and sun salutations.
The days are long and tiring. A YTT is nothing like a yoga retreat and requires great discipline and hard work.
You will meet amazing people who will be an integral support network during and after the course.
You will learn so much about yoga but also about life, the world, and yourself.
You might find your current views and beliefs challenged. While you don't have to take everything you learn as the gospel truth, keeping an open mind is essential.
The experience will help you discover your strengths, weaknesses, fears, and insecurities – embrace it all.
You'll feel transformed in various ways, whether it's gaining more confidence and self-belief, discovering your purpose or passion, or breaking through a deep-rooted limiting belief.
No matter how good or thorough the course was, you'll feel nervous to start teaching after you graduate – this is normal and ok!
Can you do yoga teacher training as a beginner?
One common question yogis ask me is how experienced you must be to do yoga teacher training. Firstly, you don't have to be an expert, as the point of a yoga course is to learn! However, you should have some basic knowledge of yoga and an established self-practice.
Therefore, if you are completely new to yoga, wait until you feel more confident and knowledgeable about the practice. I recommend having a minimum of one year of consistent practice under your belt before signing up for a YTT, although the more, the better.
Also, check the entry requirements of your yoga school, as they may require you to have practiced for a certain length of time. 
Is yoga teacher training hard?
A 200-hour YTT is a super-intensive program. Even if you already have a daily practice, the intensity of yoga teacher training will still shock you.
The first mistake you can make with yoga teacher training is thinking that you don't need to prepare for it!
Luckily I was warned about this beforehand, so I spent the six months leading up to my YTT increasing my own practice so that my body was better prepared for what was to come.
Yoga teacher training is challenging both physically AND mentally. Between asana practice, you'll be busy studying all things yoga, from philosophy to anatomy to adjustments, to Yoga Alliance requirements. Your brain takes in a HUGE amount of new knowledge in a short space of time. So expect your mind to feel overloaded and like it's about to explode by the end of the course.
Takeaway on how to prepare for yoga teacher training
Yoga teacher training courses are intensive and challenging. But the good news is knowing how to survive yoga teacher training, what YTT is like, and how to prepare for it will ensure you pass with flying colors and thoroughly enjoy it! All the tips and advice in this article are from my personal experience; I hope they help you have a fantastic YTT!
FAQ about preparing for yoga teacher training
How do I know if I am ready for yoga teacher training?
You know you're ready for yoga teacher training if you have a deep desire to learn about yoga philosophy, yoga history, anatomy, and physiology. Having a curiosity about those subjects as well as having a strong self-practice for at least three months are good indicators that you are ready to enroll in YTT.
How many hours of yoga do you need to be an instructor?
You need to have successfully completed 200 hours of yoga teacher training to begin working as a yoga instructor.
Some online yoga studios, online yoga teacher training programs, and brands that we write about may offer us a small percentage should you decide to purchase after reading our content. Thank you for enabling us to exist!