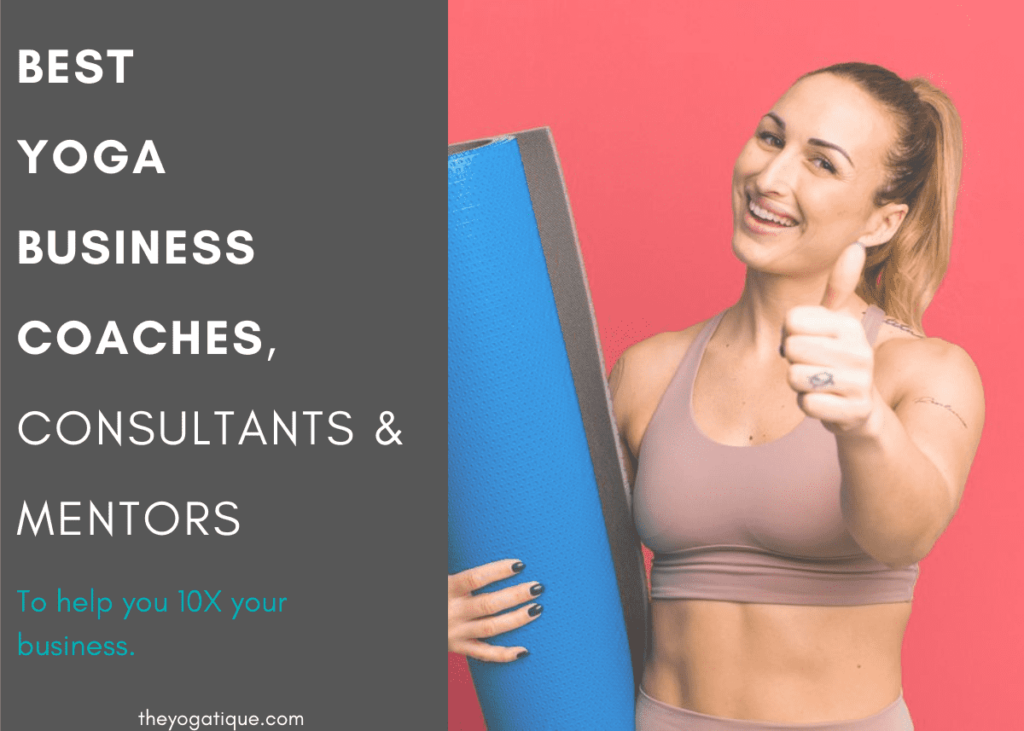 Hey yoga teacher, do you want to develop a clear business strategy, increase your customer retention, attract new clients, improve your marketing and branding, streamline your business operations, launch a course, and become more effective at managing your business? That sounds a little overwhelming to tackle on your own! If you're shaking your head yes to any or all of that, it sounds like it's time to level up and bring on one of the best yoga business coaches to help you make more money!
Having been in this industry myself for years, I can share that it's extremely competitive. Being business savvy and having a plan is absolutely imperative to your success. This is why a yoga business consultant is a good idea.
But I don't know about you, but I meet a lot of coaches these days. All kinds of coaches! The yoga business coaches you'll be introduced to in this article have all been vetted – by me. I have looked at their strategies, methods, and reviews, and I can confidently recommend any of these mentors to you to help you grow your yoga business.
They have each helped countless yoga teachers flourish and blossom into wildly successful entrepreneurs. So if you're ready to MAKE MORE MONEY, let's get to it.
Best Yoga Business Coaches, Mentors, Consultants, & Courses.
---
Article content:
(Click any link below to jump directly to section)
---
What you can expect from a yoga business coach
A yoga business coach is a professional mentor who uses their expertise in yoga and business to guide yoga professionals like yourself in establishing, running, and growing their yoga businesses effectively.
Your coach will guide you in mastering things like: strategic planning, marketing, operational management, and more.
Yoga coaching, consulting & mentorships, generally speaking, comes in two forms:
Group coaching or consulting that includes other yoga professionals supplemented by pre-recorded content.
Totally self-paced yoga coaching courses that don't include any access to the coach or supplemental calls.
Self-paced courses are the less expensive route. I will include the course style (group or self-paced) for each of the courses I recommend below.
4 Best Yoga Business Coaches, Consultants, Mentors, & Courses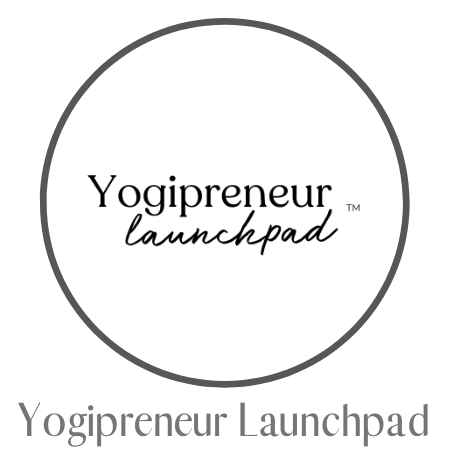 Yogipreneur Launchpad
by Digital Yoga Academy
You're in great hands as an aspiring six-figure earning yogipreneur under the guidance of Kelly McHugh, owner of Digital Yoga Academy, and multiple other six-figure online businesses.
Over the years, Kelly and her team have taught thousands of yoga teachers how to harness the right mindset to create thriving and profitable online yoga businesses.
Yogipreneur Launchpad is for you if you want to create massive success for yourself and grow a sustainable online yoga enterprise that will generate money for you for years to come.
If your yoga teacher training breezed over the business portion of the training or left it out altogether, this is where the Yogipreneur Launchpad comes in as the missing link. This course fills in the gaps between what you mastered to become a certified yoga teacher, and what you need to also master to find success with it!
Entrepreneurship training is actually not unlike your yoga teacher training in that really, it requires its own course!
This high-touch program will give you the framework to master your marketing, scale your business, and price your online yoga offers.
The Yogipreneur Launchpad is a hybrid course that includes self-paced learning modules and group coaching calls that takes place over a 4 month period.
Yogipreneur Launchpad 11 module course includes
Breaking through limiting beliefs, Creating a business plan, Creating magnetic messaging, Content creation, Launching your website, Email marketing, Building trust & connection on social media, Securing partnerships, Creating and launching offers, plus TONS of additional bonus content.
Yogipreneur Launchpad takeaway
| | |
| --- | --- |
| Next enrollment: | Enroll anytime |
| Cohort or self-paced: | Cohort |
| Program length: | 4 months |
| Course access: | Lifetime |
| Payment plans: | Pay in full or over 6 or 12 months |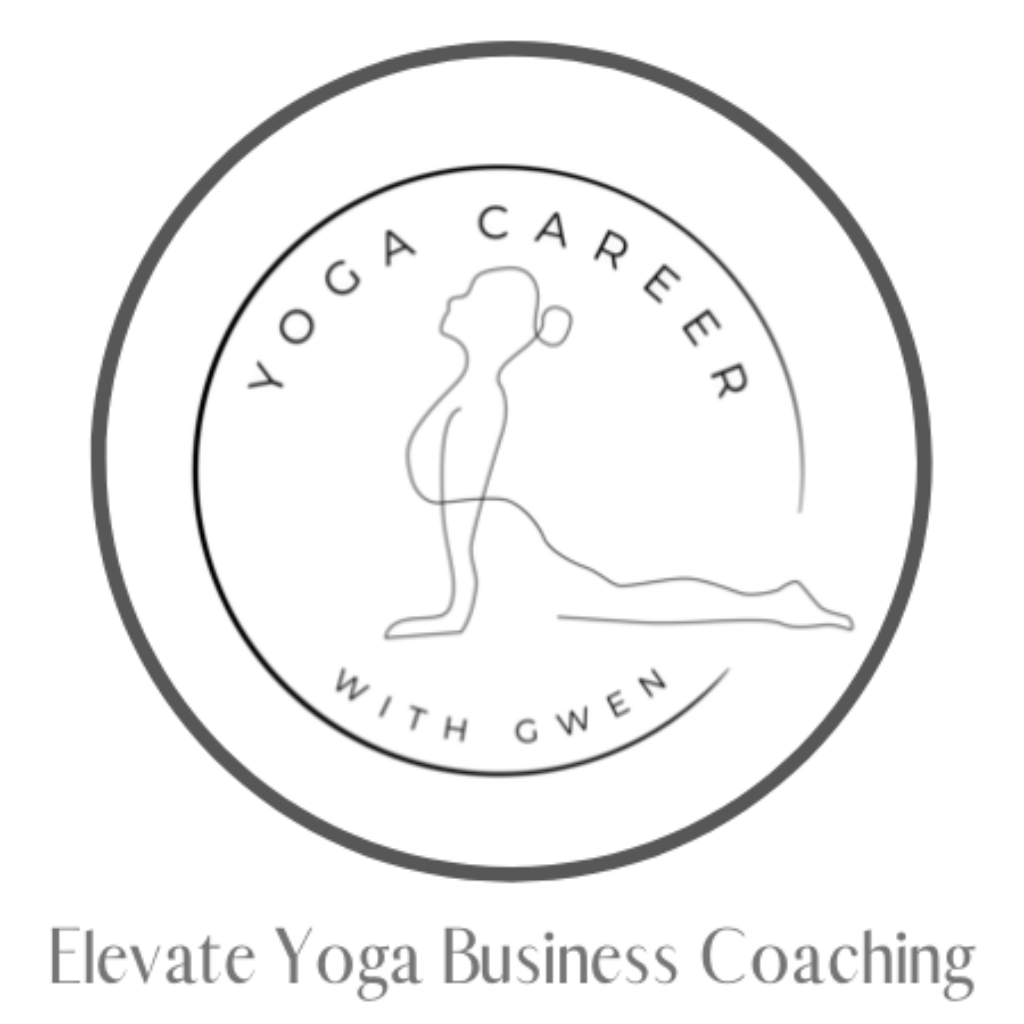 Elevate Yoga Business Coaching
By Yoga Career With Gwen
Choose the Elevate Yoga Business Coaching online group coaching program and leave the business marketing strategy to Gwen! Gwen is the founder of Yoga Career With Gwen, and she is also a yoga business coach, marketing strategist, and yoga teacher trainer. Without question, Gwen is one to consider for business coaching for yoga teachers.
Gwen has created 12 online yoga courses for yogis, she has been a yoga teacher trainer for over 8 years and she has supported over 3,000 yoga teachers.
In other words, she's been there, done that, and has all of the qualifications and background to help you become just as big of a success as she has become herself!
This group coaching program will get you on your way to making serious money in 6 months or less. You will learn how to launch and sell your online yoga course in a straightforward way using Gwen's proven methods that will take you through the process of turning a profit step by step.
Leverage Gwen's industry experience to help you launch a digital yoga product that is irresistible and in demand instead of spending your time and energy creating a course that may not have the interest level required to make you serious money!
This 6 month program includes direct access to Gwen, on-demand workshops, and weekly recorded group sessions that you can revisit as often as needed.
Elevate Yoga Business Coaching 7 module course includes
Masterclasses, Homework with personalized feedback from Gwen, Workshops, Templates, Email sequences, SWIPE copy files, Content calendars, and TONS of bonus content on Engagement, Creating enticing opt-ins & lead magnets, and more.
Elevate Yoga Business Coaching takeaway
| | |
| --- | --- |
| Next enrollment: | Enroll anytime |
| Cohort or self-paced: | Cohort |
| Program length: | 6 months |
| Course access: | Lifetime |
| Payment plans: | Pay in full or over 6 months |
| | |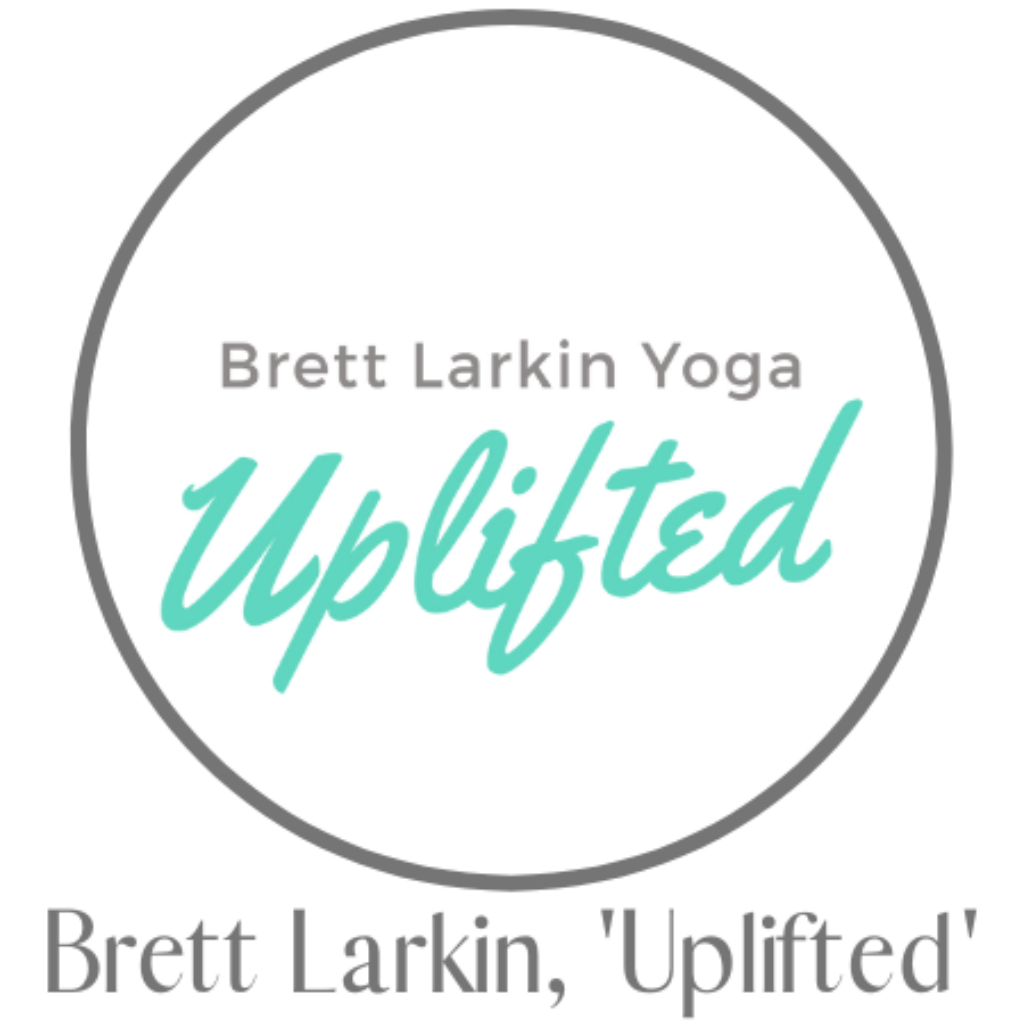 Brett Larkin Business Launchpad
Brett Larkin is arguably one of the most well-known entrepreneurs in the digital yoga space. She essentially pioneered online yoga teacher training years before it became mainstream. Really.
Brett currently owns and operates multiple thriving digital properties (aka online businesses) that she founded. I don't think she will have a problem with me sharing that she is a self-created multi-millionaire multi-venture-owning yoga industry mogul!
As mentioned above, when looking at qualifications for your mentor, you want to see proof that they have successfully navigated the waters of the yoga niche. Having built a multi-million dollar yoga empire essentially on her own, Brett's track record certainly speaks for itself.
The Uplifted Business Launchpad has been tweaked, refined, and enhanced over the years to include what it currently takes to be successful in today's online yoga market.
Rather than stumbling your way to success, why not use Brett's experience and wisdom to get you making more money faster.
You will learn things like how to establish your rates as a yoga teacher, how to teach online, how to collect payments, how to do social media marketing, how to create yoga challenges & evergreen offers, and much much more, all from a yoga industry PRO.
This course is completely self-paced. There are not group coaching calls or access to Brett. That said, is also the least expensive option for coaching.
Brett Larkin Business Launchpad 7 module course includes
Yoga teacher to yoga business owner, Teach at any studio blueprint, Teaching on Zoom, Marketing blueprint, Steal Brett's launch plans, Uncover your lucrative niche, Launch your course & film yourself, and BONUS CONTENT on SEO for yoga teachers and social media planning.
Brett Larkin Business Launchpad takeaway
| | |
| --- | --- |
| Next enrollment: | Enroll anytime |
| Cohort or self-paced: | Self-paced |
| Program length: | Self-paced |
| Course access: | Lifetime |
| Payment plans: | Pay in full or over 2 months |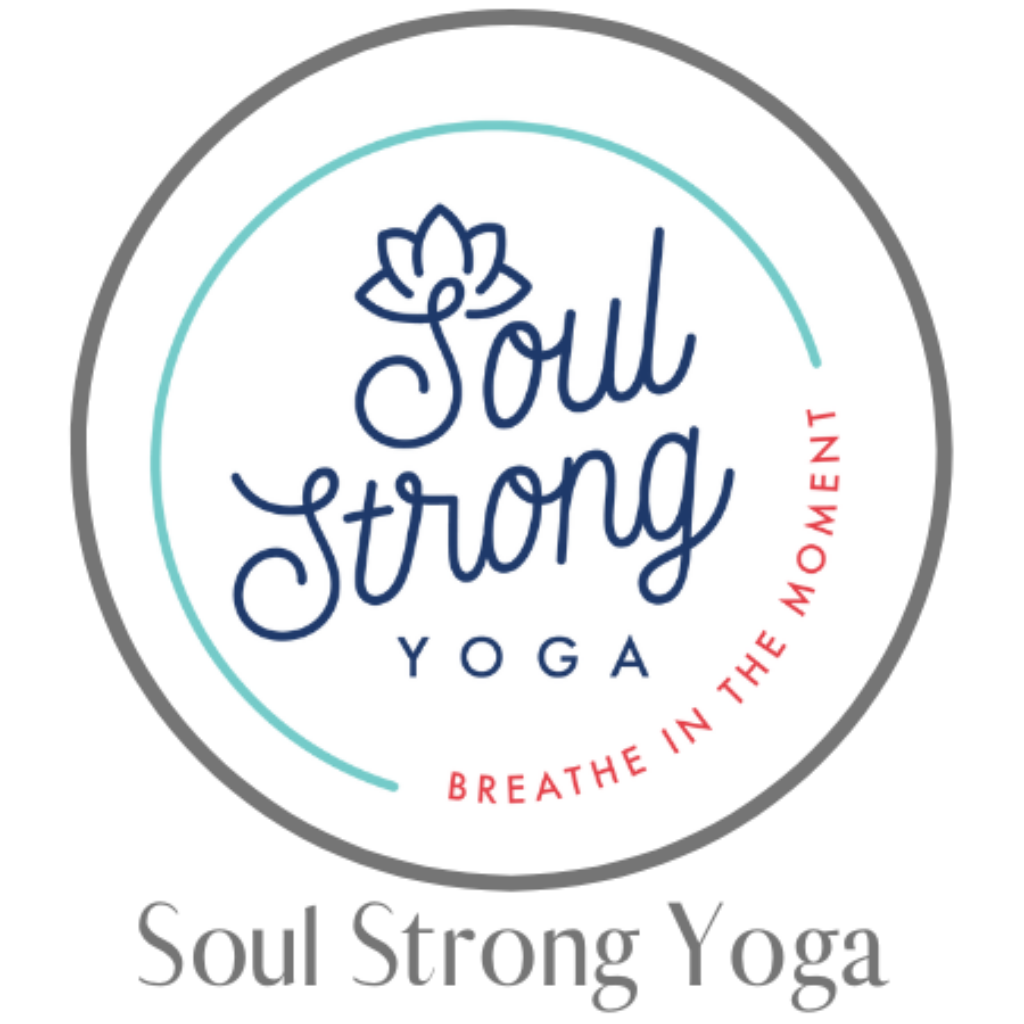 Soul Strong Yoga Business Mentorship
Kickstart your business with Julie Afsahi, owner of Soul Strong Yoga in Texas. This Business Mentorship for Wellness Pros is a group coaching program that will help you conceptualize and build a sustainable business that will offer you a consistent and predictable income.
Julie is the co-founder of Soul Strong Yoga which has two studios in Texas that have thrived, even in this digital era. Soul Strong Yoga provides 40 in-person yoga classes each week! They also offer in-person and online yoga teacher training.
This course covers a range of critical topics for yoga business owners, such as social media and marketing, business expenses, and budgeting calculations. There is no business too small or too big that can't benefit from this mentorship program where Julie shares all of her secrets to success!
The robust business mentorship online portal includes templates, prompts to spur professional business development, a business workbook, spreadsheets tailored to the needs of yoga teachers, and more.
This 5 month program includes six two-hour virtual cohort sessions where Julie will be on the call providing her proven blueprint for success in various aspects of business.
Soul Strong Yoga Business Mentorship 6 group coaching calls include
Getting clear on who you serve, Discovering the worth of your offerings, Creating a magnetic, money-making brand, Generating recurring revenue, Building social media and a website that does the work for you, Sharing and moving forward.
Soul Strong Yoga Business Mentorship takeaway
| | |
| --- | --- |
| Next enrollment: | Course begins in August |
| Cohort or self-paced: | Cohort |
| Program length: | 5 months |
| Course access: | Lifetime |
| Payment plans: | Pay in full or over 4 months |
Key things to look for in a yoga business mentor
The ideal yoga business coaches and mentors possess a blend of professional experience, have a deep understanding of the yoga industry, and they are very business savvy.
They're not only well-versed in yoga as a practice and philosophy, but they also understand the unique challenges and opportunities of running a yoga business.
This involves knowledge in areas like strategic planning, marketing, customer retention, and operational management. Those are key areas that a yoga marketing coach could offer their insight on.
They should be able to speak to and relate to your audience and deeply understand who your buyer personas or avatars are. This is why it's important that they have a background in both business and yoga.
Equally important is their proven track record in helping other yoga businesses succeed. Look for proof that demonstrates their ability to deliver tangible results.
4 traits of a stellar yoga business coach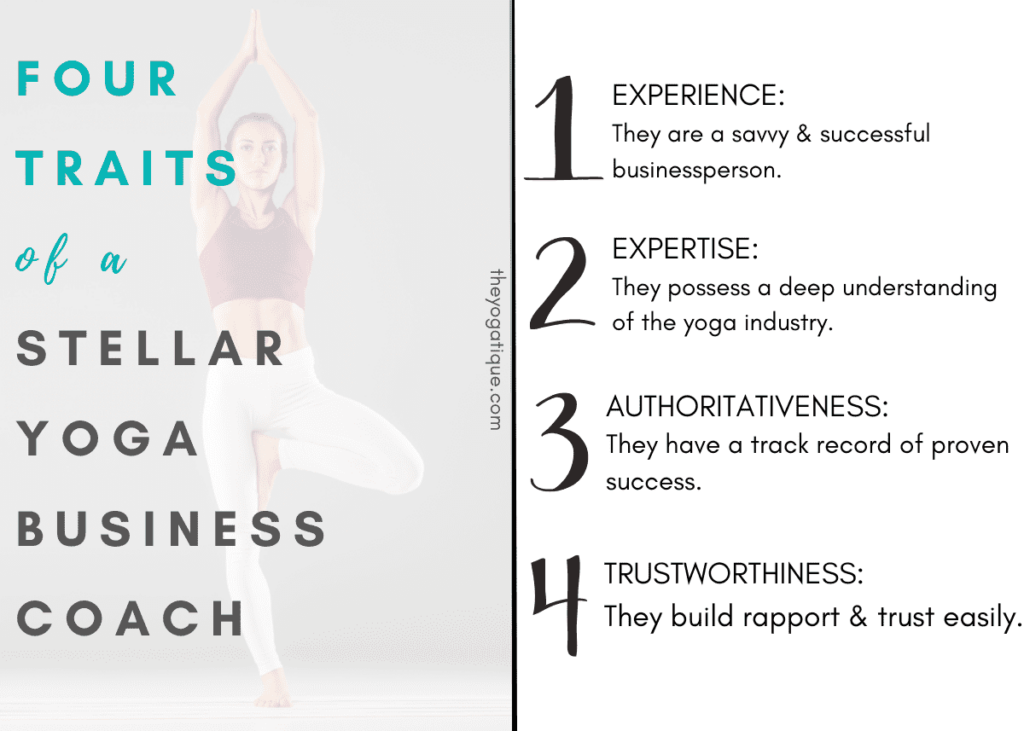 EXPERIENCE: A good yoga business coach should also be a savvy and successful businessperson with appropriate qualifications or certifications and proven coaching experience.
EXPERTISE: They possess a deep understanding of the yoga industry. Look for coaches with professional experience in the yoga niche who understand the unique opportunities and challenges.
AUTHORITATIVENESS. Proven yoga business coaches will have a proven track record. At minimum, you want to look at testimonials from previous clients who rave about how they helped their businesses thrive.
TRUSTWORTHINESS. Your perfect yoga coach builds rapport and trust with you easily. You should feel sure that your coach can help you excel and feel comfortable sharing your questions, challenges, and ambitions.
4 Benefits of working with a yoga business consultant
Working with a yoga business consultant can lead to significant improvements in your business and personal effectiveness. Here are 4 benefits of working with a business consultant:
Business planning and strategy: A coach can help you define your business vision, set strategic goals, and create a business plan.
Marketing guidance: They can provide advice on branding, social media presence, customer retention, and more.
Operational management: This might involve advice on hiring staff, pricing strategies, or managing a physical studio.
Personal development: Coaches often provide guidance on time management, work-life balance, and stress management for business owners.
Takeaway best yoga business coaches
I personally know of yoga teachers who have employed a business coach and seen explosive growth from it. I am confident that any of the coaches suggested above can offer you executable strategies that will help you streamline your business, attract and rentain more clients, all while giving you more free time!
FAQ about business coaching
What is a yoga mentorship?
A yoga mentorship will help you develop your business skills to either launch your yoga business or expand the business you're currently running. Mentorships are offered as either private one-on-one mentoring or small group mentoring. These days, hybrid mentorships that include online learning supplemented by group calls seem to be the most popular.
Is mentoring important for yoga teachers?
I personally believe that everyone can benefit from mentoring. Yoga teacher training doesn't necessarily equip students on the business aspect of yoga which frankly, is a big part of being a successful yoga teacher. Yoga teachers can benefit from mentors who have created success for themselves by using them as a soundboard and by learning from the mistakes they've made in the past.
Some online yoga studios, online yoga teacher training programs, and brands that we write about may offer us a small percentage should you decide to purchase after reading our content. Thank you for enabling us to exist!