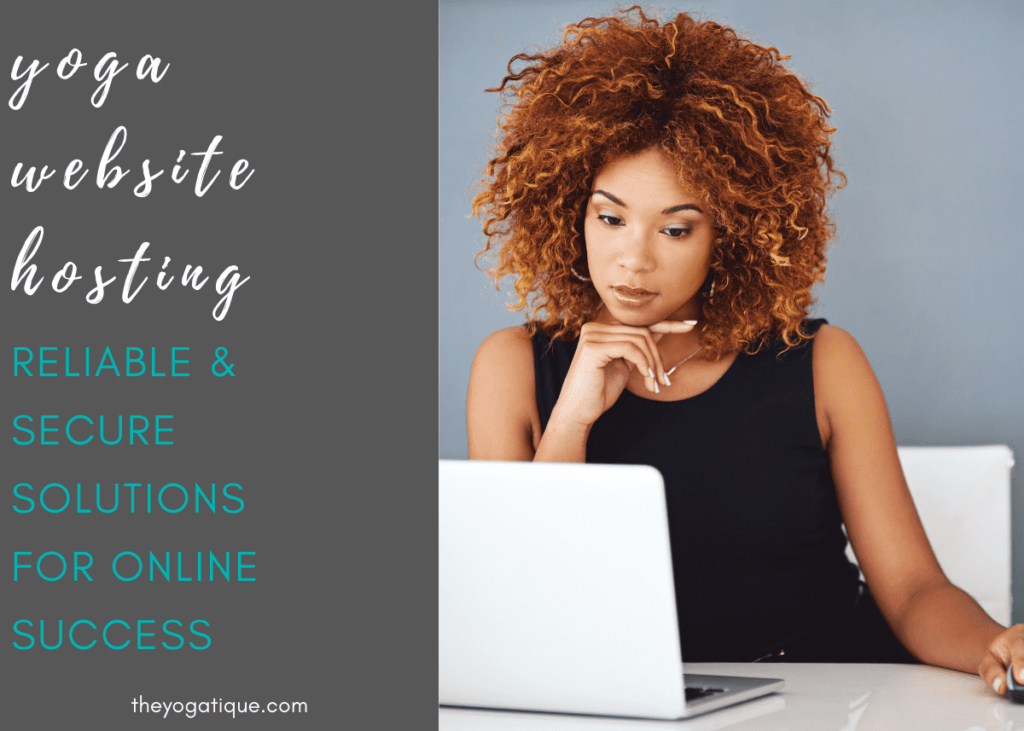 Hey yogi, when it comes to launching your yoga website, choosing the right hosting provider is crucial for its success. You must have a good hosting provider, trust me on this! But with so many options available, it can be overwhelming to decide which one is best for you. Especially if you don't even really understand what hosting is, which describes me until I HAD to figure it out.
But fear not, yogi! In this article, we will explore the ins and outs of selecting a website host, ensuring you make an informed and savvy decision for your online yoga business. My intention is for this guide to simplify the process and provide you with the knowledge you need to understand website hosting and choosing a provider. Let's dive in.
---
Article content:
(Click any link below to jump directly to section)
---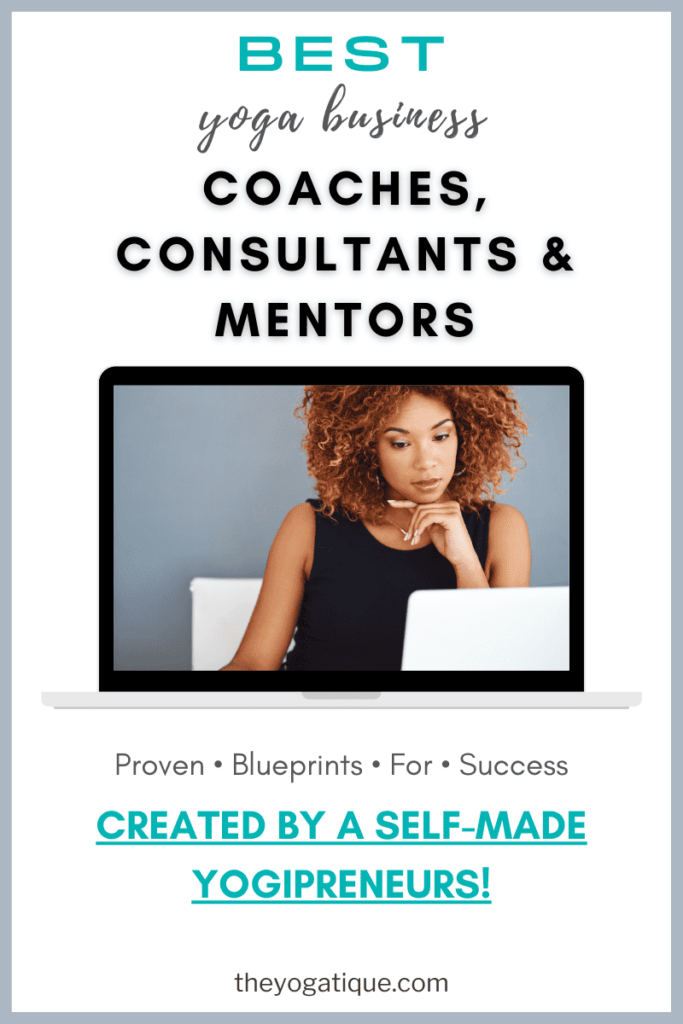 BUILD A SIX-FIGURE YOGA BUSINESS THIS YEAR!
Yoga Business Coaching Offers
Business strategy
Business planning
Marketing plans
Proven blueprints
⬇Click below to discover the best yoga business coaches, mentors & consultants⬇
What is website hosting
Website hosting is like renting space on the internet to store your website's files. When you create a website, it consists of various files such as images, HTML, CSS, and JavaScript. Don't know what any of those are?! Don't worry, you don't really need to understand much about coding with today's plug-and-play website themes. Hallelujah.
To put it in a nutshell, a hosting provider makes your yoga website accessible to anyone who visits your site. A hosting provider essentially serves your website to the end user. Think of it as a virtual landlord for your yoga website.
What makes a good website hosting provider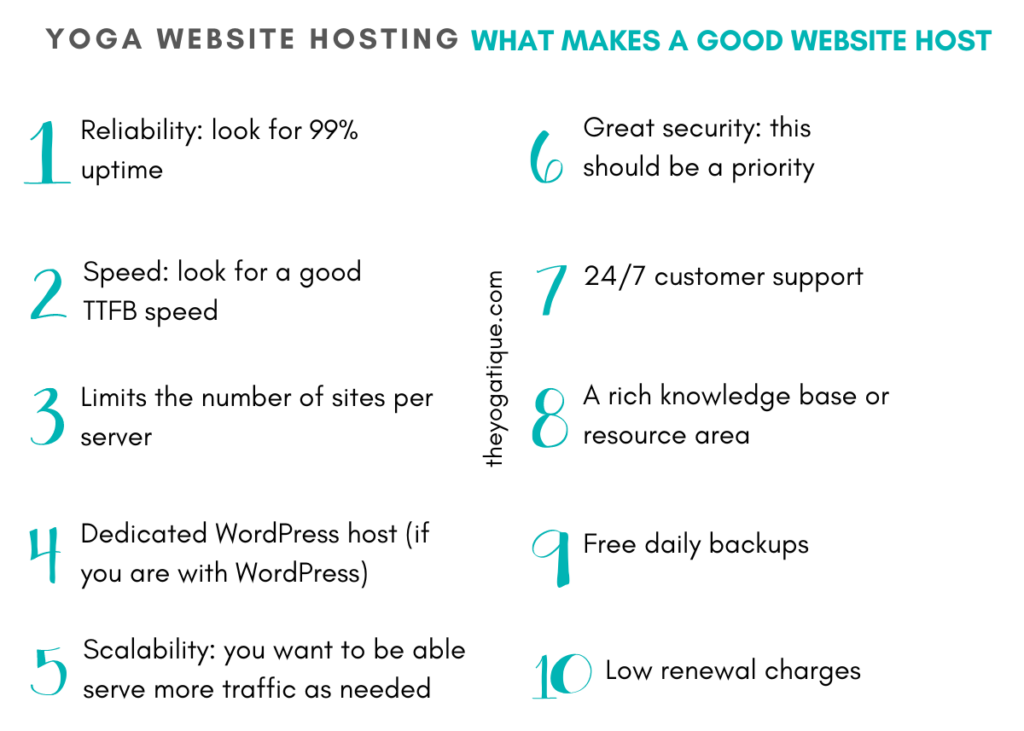 Reliability: Look for a hosting provider with a solid track record of uptime. Your website should be available to visitors around the clock, without frequent disruptions.
Speed: Fast loading times are crucial for a positive user experience. Opt for a hosting provider that utilizes cutting-edge technology and offers high-speed connections.
Limits the number of sites per server: You want a host that limits the number of sites on their servers.
Dedicated WordPress host: If you use WordPress, go with a dedicated WordPress hosting provider.
Scalability: As your website grows and you get more traffic, you'll need more resources to accommodate increased traffic. Choose a host that allows easy scalability, ensuring your website can handle future growth.
Security: Protecting your website and visitors' data should be a top priority. Select a hosting provider that offers robust security measures, including SSL certificates and regular backups.
Support: Technical issues can arise at any time. Ensure your hosting provider offers reliable customer support, preferably 24/7, through various channels such as live chat, email, or phone.
A rich knowledge base: I can't tell you how many hours I have spent reading various articles and how-tos in the Kinsta knowledge base. I personally think it's important to have a solid understanding of everything when it comes to your website so that you can make good hiring decisions.
Free daily backups: There are various reasons why you may need to restore a backup version of your site.
Low renewal charges: Make sure your provider does not sneak in hiked registration and renewal costs.
What to avoid when choosing a hosting company for your website
Overselling: Some hosting providers overcrowd their servers with too many websites, leading to slower loading times and a poor user experience. Or, all of the necessities will end up being add-ons when really, they should be included in the service. Avoid hosts that oversell their services.
Hidden Costs: Watch out for hosting providers that lure you in with low prices but then charge extra for essential features like SSL certificates, backups, or technical support. Or that offer a great price for your first year, but then increase costs the following year.
Limited Resources: Make sure the hosting provider offers enough disk space, bandwidth, and other resources to meet your website's needs. You don't want to outgrow your plan quickly.
Lack of Scalability: Your website might start small, but with time, it can grow exponentially. Ensure your hosting provider allows easy upgrades to higher-tier plans as your website expands.
Who you should host your yoga website with
When it comes to choosing a website hosting provider, the options are overwhelmingly plentiful! I will make this easy for you and suggest the host that I am currently and happily with for over 2 years now: Kinsta. Here's why:
Kinsta has a user-friendly interface and excellent customer support. The Kinsta chat support is literally available 24/7, and they will patiently help you with anything.
Kinsta is suitable for beginners and small businesses. They speak our language.
Kinsta has top-notch security features, to keep your site very secure. This is extremely important. Did you know that 30,000 websites are hacked each day? Don't be one of those! It would be a nightmare.
Kinsta is known for its reliable performance and excellent uptime. My website is literally never down.
Kinsta's knowledge base is an amazing resource.
CHECK OUT NAMECHEAP BELOW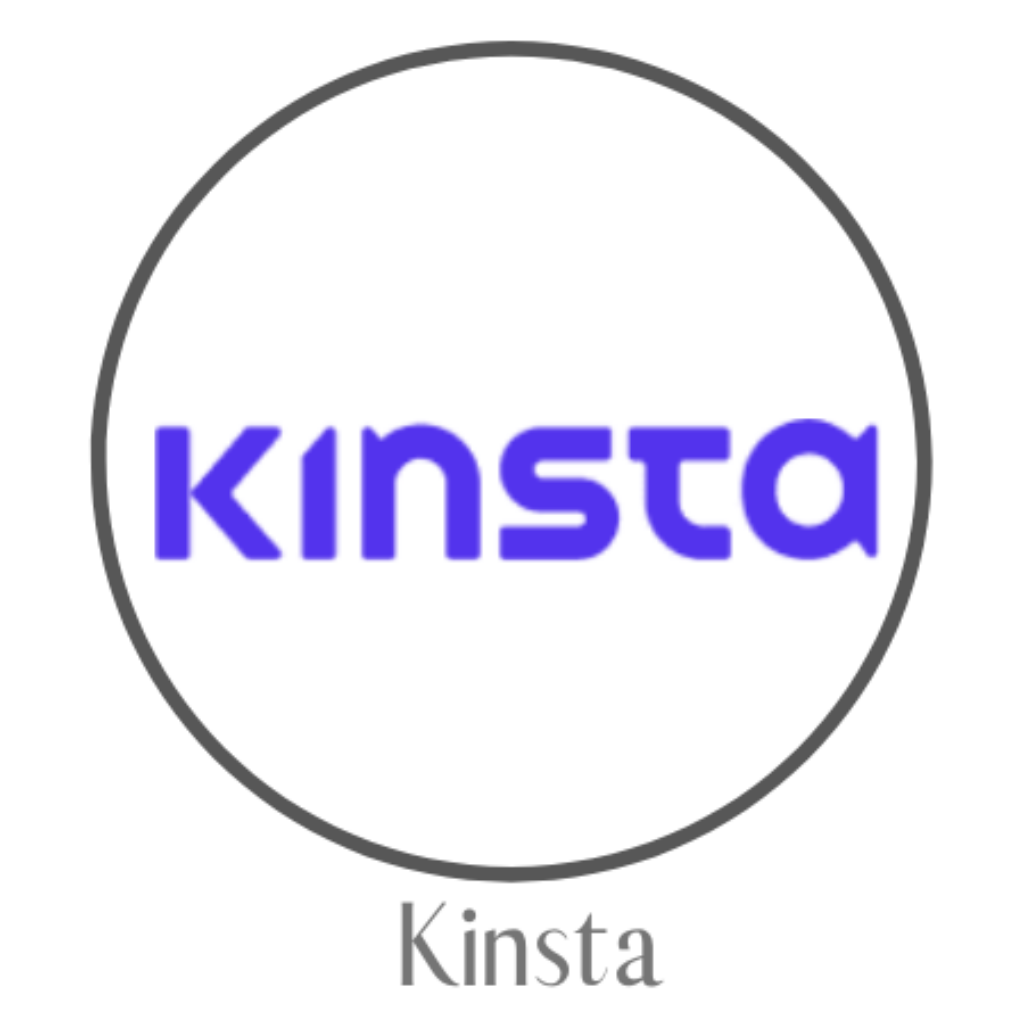 CHECK OUT KINSTA BELOW
Amazing customer service & knowledge base ✔️
Fast speed with fantastic uptime ✔️
Dedicated WordPress host ✔️
Secure and clean servers ✔️
CHECK OUT NAMECHEAP BELOW
Who you should not host your website with
I'm just going to put it out there bluntly, I do not recommend that you choose GoDaddy for any services, despite any amazing offers they may offer you, and I think many other online business owners would agree with me.
I do not recommend using GoDaddy for hosting, and as a first-time website owner, you may be susceptible to their selling strategies. They are high-pressure.
Here are a few red flags to watch out for when looking at website hosts:
Unreliable Providers: Hosting companies that have a history of frequent downtime or technical issues should be avoided. Your website's availability is crucial, so choose a reliable host.
Poor Customer Support: If a hosting provider has reviews that say that they lack responsive customer support or fails to resolve issues promptly, avoid them.
Limited Security Measures: Your website's security should never be compromised. Avoid hosting providers that do not prioritize robust security features, such as SSL certificates, regular backups, or too many websites on the same server. By having fewer sites on a server, it's easier to find bad actors or other infected websites that could potentially infect your website (yes, really!)
While some hosting providers offer domain registration services and visa versa, it is advised to purchase your domain name separately from specialized domain registrars. Here's why:
Flexibility: Buying your domain name from a dedicated registrar gives you the flexibility to switch hosting providers without any hassle.
Specialization: Domain registrars focus solely on domain-related services, ensuring you get the best options, pricing, and support for managing your domain names.
I buy all of my domain names (yes, all of them! I'm a bit of a collector) from Namecheap.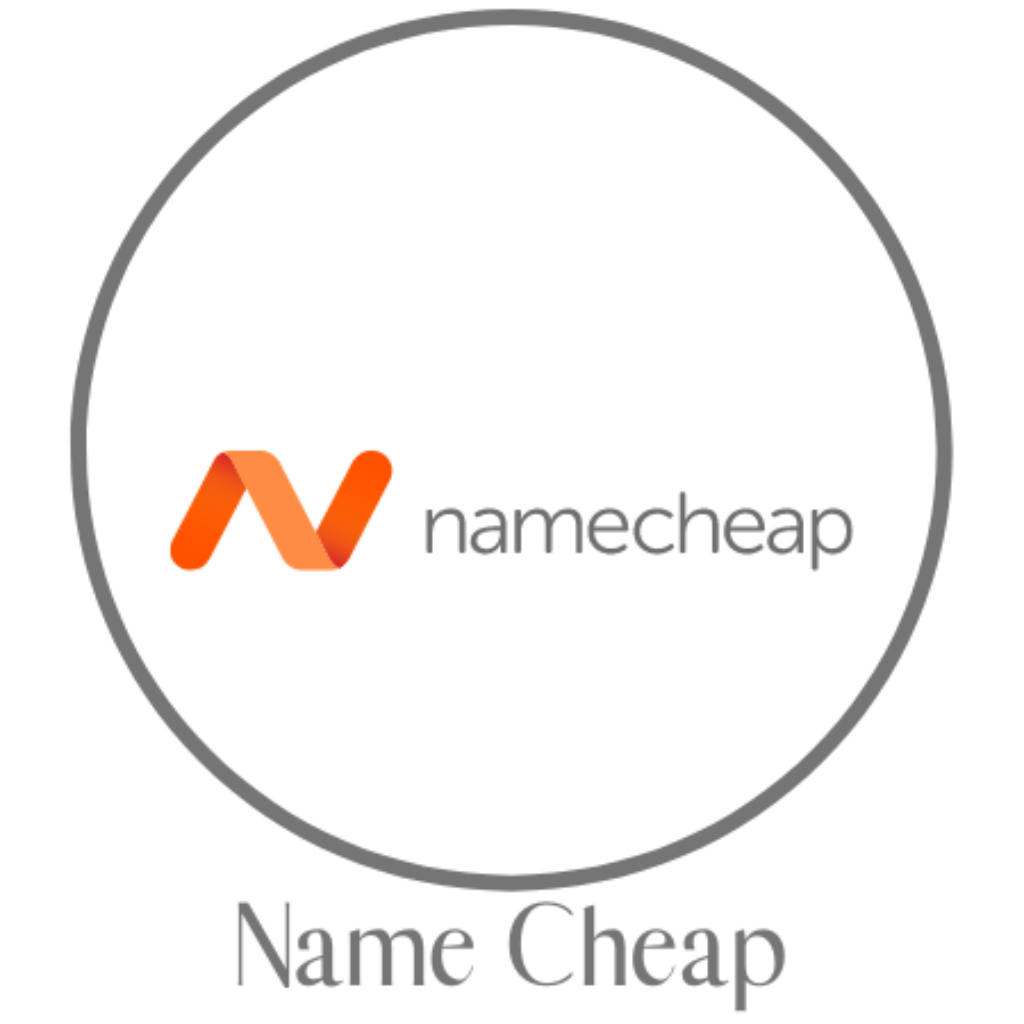 CHECK OUT NAMECHEAP BELOW
.com domains start at $5.98 ✔️
Fantastic customer service & knowledge base ✔️
Easy WordPress installation process ✔️
Free domain privacy forever ✔️
What to do after you've chosen your hosting provider
Secure your login: I suggest creating a very complex password, at minimum. But ideally, you should set up

2 factor authentication

for all service providers in your website's ecosystem. Remember that hacking statistic I mentioned earlier? Don't ever forget it!
Set it up for automatic renewal: If you forget to renew your hosting, you will lose all of your files and your entire website.
Point your domain name to your hosting server: This is where things get rather technical. You need to update your DNS to point to your hosting server so that Google (and others) know where to fetch your website from. More on that in a future article. If this is not done correctly, your website will not work.
Takeaway on yoga website hosting for yoga teachers
Choosing the right website hosting provider is crucial for the success of your online yoga venture. If you want to make money from yoga, you need a properly functioning and well-optimized website. End of story!
By considering factors like reliability, speed, scalability, security, and customer support, you can make the right decision. Watch out for overselling and high-pressure tactics, hidden costs that may only be applied to consecutive years, poor security, and limited hosting resources that could slow your site down. Happy hosting yogi!
FAQ about website hosting
Do I need hosting for my website?
Yes, you need hosting for your website. A website requires both a domain name, (address on the web), and a host to serve the files that live on the website.
Why is free hosting a bad idea?
Slow speeds and poor security are two reasons why you should not choose a free website host.
Some online yoga studios, online yoga teacher training programs, and brands that we write about may offer us a small percentage should you decide to purchase after reading our content. Thank you for enabling us to exist!