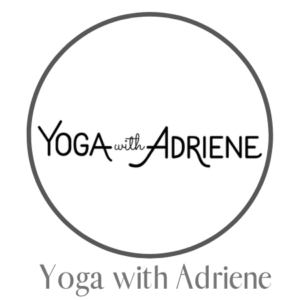 The pioneer of the virtual yoga world has been brought to my attention, and I am excited to dive deep into what Yoga with Adriene has to offer in my Yoga with Adriene review! Adriene has inspired many, including myself and her eleven million YouTube subscribers! She's helped many new yogis find their feet in the yoga world while helping intermediate yogis advance their at-home practice. In this review, I get into the specifics about what her app, Find What Feels Good, is all about and offers. Keep reading for my take on her awesome yoga app!
It's no secret that Adriene's online presence is enormous, and for a good reason. This famous yogini is good at what she does. Her yoga app, Find What Feels Good, includes everything you could dream up in a yoga app, including yoga classes, pranayama, meditation, vegetarian recipes, vlogs, calendar collections, kids' yoga, and even podcasts. Yes, she's got it ALL!
Yoga with Adriene was recognized by Google as the most searched workout of 2015. She has been featured in The Wall Street Journal and awarded a Streamy in Health and Wellness in 2016.
The Yogatique Critique: Yoga with Adriene review
Annual or
Biannual Cost:
Annual: $129.99
Biannual: N/A
Monthly Cost:
$12.99
Free Trial:
Yes, 7 days
Mobile App:
Yes
Downloadable Classes:
Yes
LIVE Online Yoga Classes:
No
Number of Online Fitness Classes:
900+
---
Article content:
(Click any link below to jump directly to section)
---
Yoga with Adriene pros and cons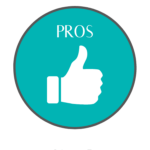 Experienced yoga instructors.
Offers kids yoga classes.
Pranayama and meditation classes.
Vegetarian recipes.
Overall holistic approach.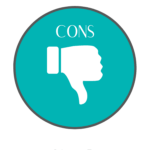 Pricey.
A large amount of YouTube videos makes the app seem redundant.
How to get started with Yoga with Adriene on Find What Feels Good
Download the "find what feels good app" on the Apple App store or on Google Play.
Click on "Join free for 7 days."
Choose your subscription.
Take your first virtual yoga class!
Yoga with Adriene features
The Yoga with Adriene app, called "Find What Feels Good," has so much value to offer. You might be overwhelmed initially, but don't worry, I'm here to guide you through it and highlight my favorite features!
Of course, the entire app concept centers around "yoga" and creating a daily yoga routine, preferably from the comfort of your own home which is more than doable given the number of classes. But you're also spoilt for choices with different styles of classes that include pilates-styled core workouts, making it a yoga fitness app, too, in my opinion.
There are dedicated calendar month workouts where each day is a different yoga sequence, meditation, or pranayama session.
Another unique feature that's available on Find What Feels Good is kids yoga. If you're too tired for a yoga workout and need a little downtime, put on a dedicated "Like Benji" class to keep the little ones entertained while you sneak in a glass of wine and an episode of your favorite series.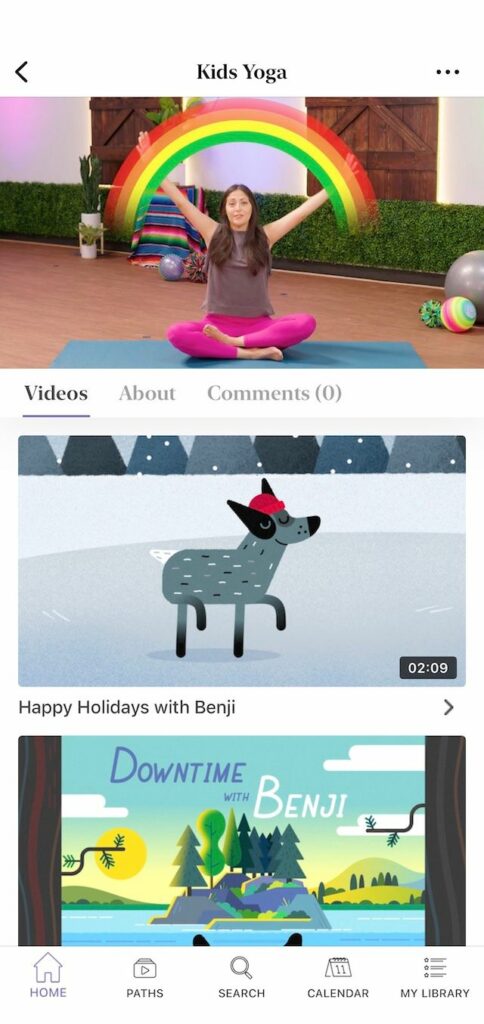 If you've read a few of my other reviews, you know I'm passionate about apps that include more than just one limb of yoga. There are pranayama classes that you can incorporate into your daily yoga practice on the Find What Feels Good app. There are classes on Breath of Fire, Cooling Breath, Lion's Breath, and more.
As a yoga instructor, I love the mindfulness and meditation classes offered on this platform. I mindlessly go about my day far too often, so having these tools at my fingertips (excuse the pun) makes it one of the top yoga apps out there. A diligent and consistent practice brings a deepened gratitude for life and everything it entails. Trust the process.
Adriene i, first and foremost, a Youtuber. So of course, she's got a few vlogs on the app where you can get a peek into what she gets up to, especially her travels around the world.
Finally, you'll have access to hundreds of different vegetarian recipes which are easy to prepare. The app touches so many areas of wellness. It is no wonder it is so popular!
Yoga with Adriene Find What Feels Good review: Site Overview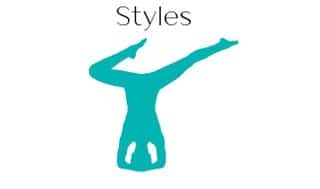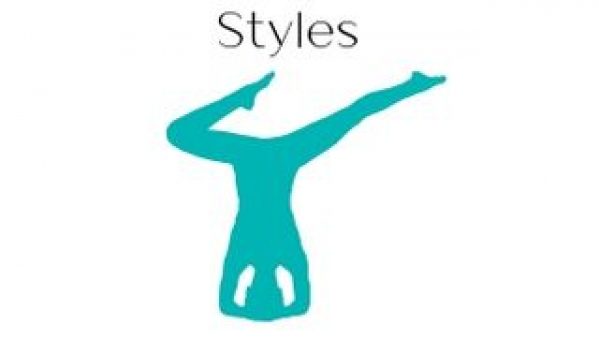 Pranayama, Body, Heart & Mind, Strengthen, Sports, Morning, Evening, Train (Pilates-styled)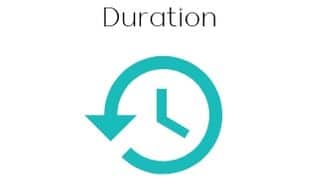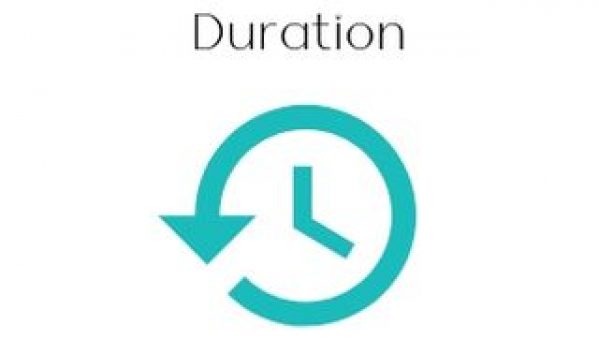 Under 10 minutes, 11-20 minutes, 21-30 minutes, 31- 45 minutes, and over 45 minutes.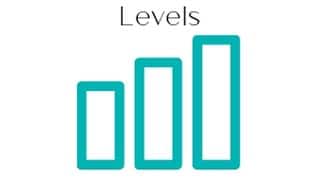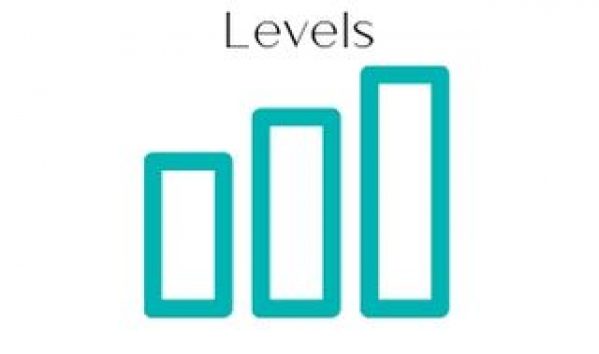 Foundations, Beginner, Intermediate, Advanced
The cost of a Find What Feels Good subscription
A monthly Yoga with Adriene Find What Feels Good subscription costs $12.99, and a yearly subscription is $129.99.
Is Yoga with Adriene good for beginners?
If you're new to yoga, you're in luck if you're looking for the best yoga app for novices. Taking classes through an online yoga app can be quite an overwhelming experience, especially if you are unfamiliar with the different asanas. But not on Yoga with Adriene.
Luckily, her platform has compiled various playlists and programs dedicated to the newbie yogi. The Beginners Journey playlist is what I recommend. It includes a breakdown of the beginner poses, making it easier to get into them and understand them.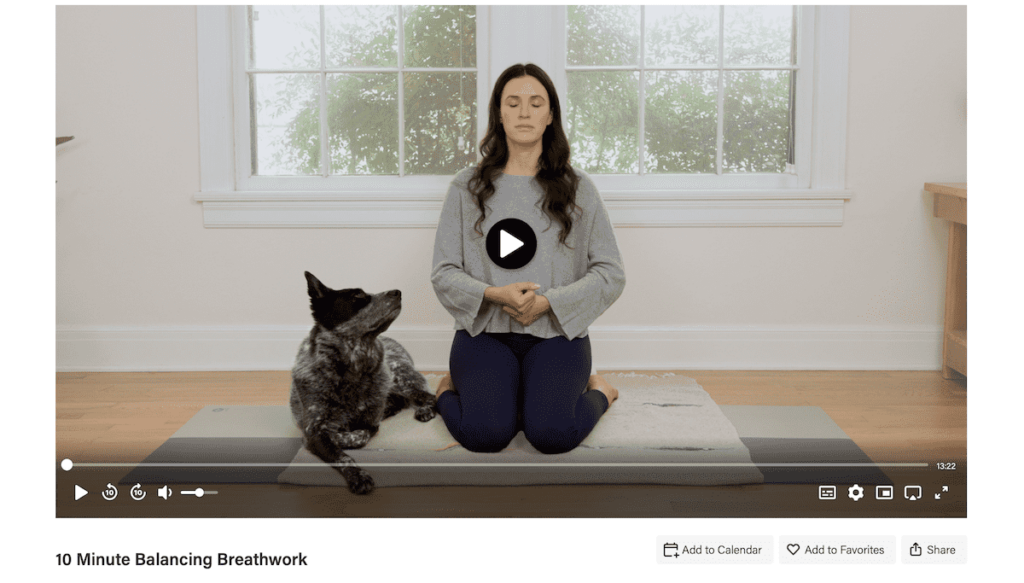 The Find What Feels Good free trial
The free trial for Yoga with Adriene is seven days.
This generous weeklong trial gives you a taste of what the app offers. I firmly believe in supporting content creators, so I'm okay with paying the price afterward for the monthly subscription.
How to navigate the Find What Feels Good app
Upon opening the app, you'll see the platform has four menu items at the top of the screen labeled "Home," "Classes," "Teachers," and "Off The Mat."
In the "Home" section, you'll find new releases, community themes and favorites, member updates, and blogs.
The "classes" section lists your classes, such as yoga, mindfulness, train (pilates-styled), kids yoga, and prenatal. You can also filter them by focus, length, and intensity.
In the "Teachers" section, you can read the bios of your favorite instructors on the app and get to know them personally.
In the "Off The Mat" section, you can get your hands on delicious vegetarian recipes, educational videos on various yoga topics, and travel vlogs from Adriene.
Next to the home tab, you'll find "paths," which consist of curated playlists, yoga calendars, and series on specific yoga topics.
You can also track your workout history in the "Calendar" section next to the "search" option.
How to navigate the Yoga with Adriene Find What Feels Good website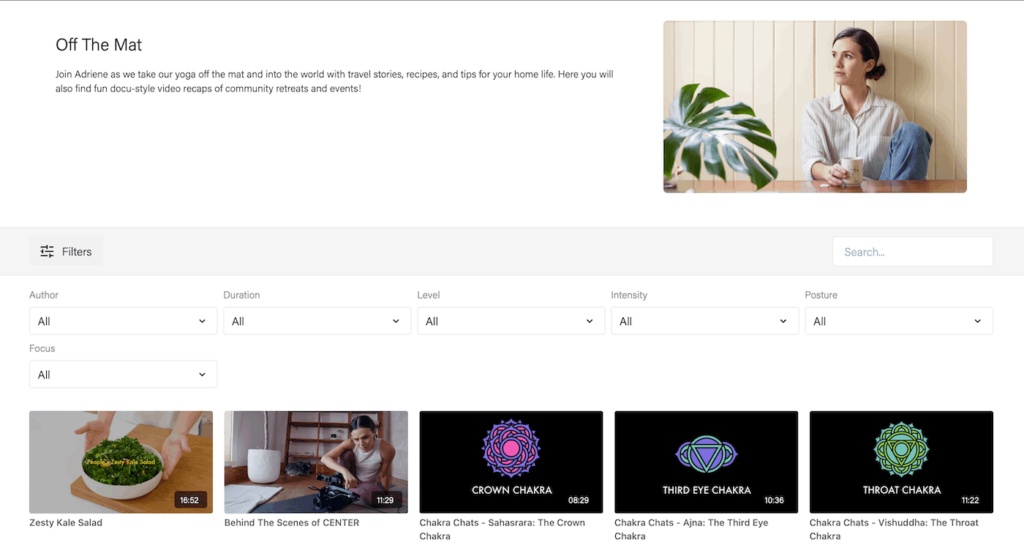 While writing up my Yoga with Adriene review, I decided to try out the website version, and I think it's slightly easier to navigate than the mobile app.
Essentially, you'll find everything on one page. You'll see the classes, vlogs, series, recipes, educational vlogs, podcasts, exclusive content, curated playlists, challenges, and filters.
In the top right-hand corner, you can access your dashboard to manage your private information and your subscription. Easy breezy.
The platforms Find What Feels Good is available on
How to cancel a Find What Feels Good subscription
iPhone
Go to your settings.
Click and your profile.
Tap on "subscriptions."
Tap on "Find What Feels Good."
Click "Cancel."
Android
Open Playstore.
Click on your profile on the top right hand of the screen.
Tap on "manage account."
Go to "payments and subscriptions."
Click on "Find What Feels Good."
Tap "cancel subscription."
Yoga with Adriene reviews
Apple App Store – 4.9/5
Google Play Store – 4.6/5
Which Yoga with Adriene 30 Days of Yoga Challenge is best for beginners?
I have thoroughly analyzed the Yoga with Adriene challenges, and I can confidently say that the 30-day challenge can be used like a daily yoga routine for beginners.
Moreover, you can adapt and change your practice to suit your needs with props like yoga blocks and straps.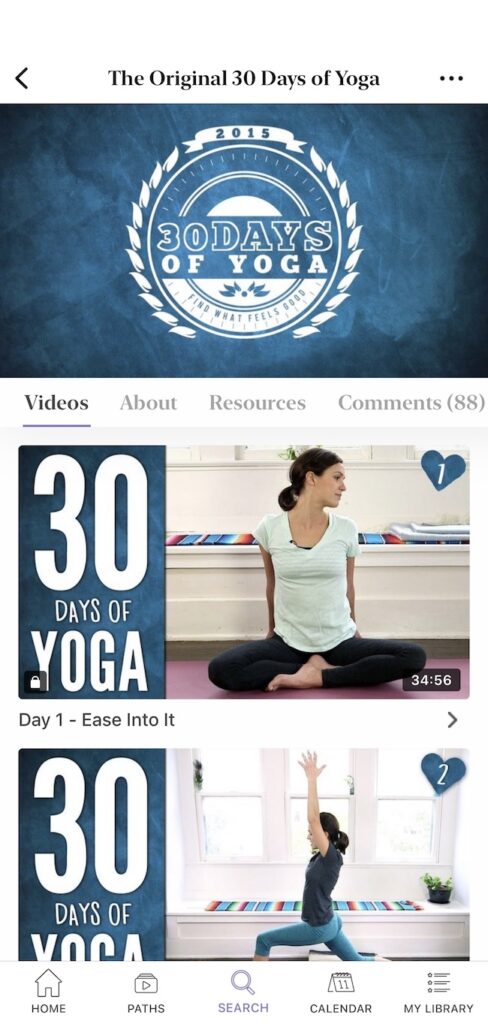 Which Yoga with Adriene series is the most challenging?
Personally, I always look for the biggest challenge out there, and I believe me when I tell you that I found the hardest one for you to try.
The "Fuego" two-part intermediate series tests your stamina and endurance to the max. I was sweating buckets by the end of it.
Takeaway on my Yoga with Adriene Find What Feels Good review
To conclude my Yoga with Adriene review, I'll say that this yogini has taken a holistic approach to her app.
She is empathetic and considers newbie yogis by ensuring they are catered to with curated playlists and challenges, making her Find What Feels Good app the best yoga app for beginners.
There is an abundance of classes to choose from and different focuses to suit the diverse needs of each individual, plus the suggested use of props and straps makes it accessible too.
And like I said, I like that she has incorporated more than one limb of yoga into her app, which had me sold from the beginning. I love my pranayama and mindfulness practices!
Some online yoga studios, online yoga teacher training programs, and brands that we write about may offer us a small commission should you decide to make a purchase or signup after reading our content. Thank you for enabling us to exist!