The Daily Yoga App is arguably the best yoga app I have come across to date, and with over 60,000,000 yogis around the world using it too, it seems I'm not their only fan! It offers so much more than just the physical asanas, and you are really spoilt for choice when it comes to choosing from the multitude of different yoga-styled classes it offers. In my Daily Yoga App review, I'll share the specifics about the app and what I enjoy the most from a teacher's perspective. Keep reading for my inside take that you don't want to miss!
Suppose you want to increase your flexibility, deepen your meditation practice, tone specific areas or increase your core strength to aid in some of the more challenging yoga poses. In that case, this online yoga app will have you covered.
What's more, you can connect with other yogis in the community and share recipes, challenges, and blog posts. I love this community-focused aspect of Daily Yoga App.
The Yogatique Critique: Daily Yoga App review
Annual or
Biannual Cost:
Annual: $69.99
Biannual: N/A
Monthly Cost:
$20.99
Free Trial:
Yes, 7 days
Desktop version:
Yes
Downloadable Classes:
Yes
LIVE Online Yoga Classes:
No
Number of Online Fitness Classes:
100+
---
Article content:
---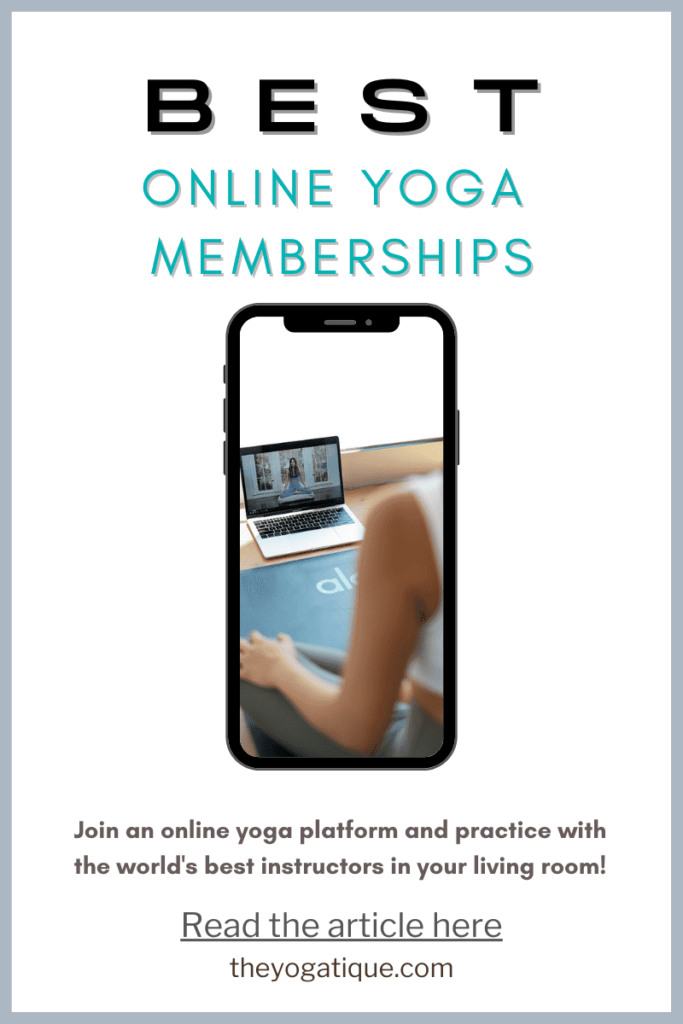 SEARCHING FOR THE BEST
ONLINE YOGA MEMBERSHIP TO JOIN?
Online Yoga Subscriptions Offer
1,000's of classes
Best instructors
Affordability
Flexibility
⬇Click below for the best online yoga memberships ⬇
Daily Yoga App pros and cons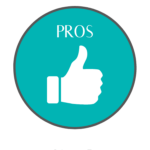 A large variety of classes.
Clear, concise, and easy-to-follow instructions.
Soothing music and narration.
Community oriented.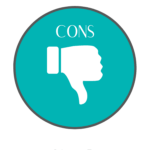 Ads on the free/free trial version.
Complicated user interface (It took me a while to figure out the app).
How to get started with Daily Yoga App
Download Daily Yoga in the Apple App Store or on Google Play.
Answer the questions provided.
Choose your online subscription (free trial or paid)
Once signed up, you can begin your daily yoga routine.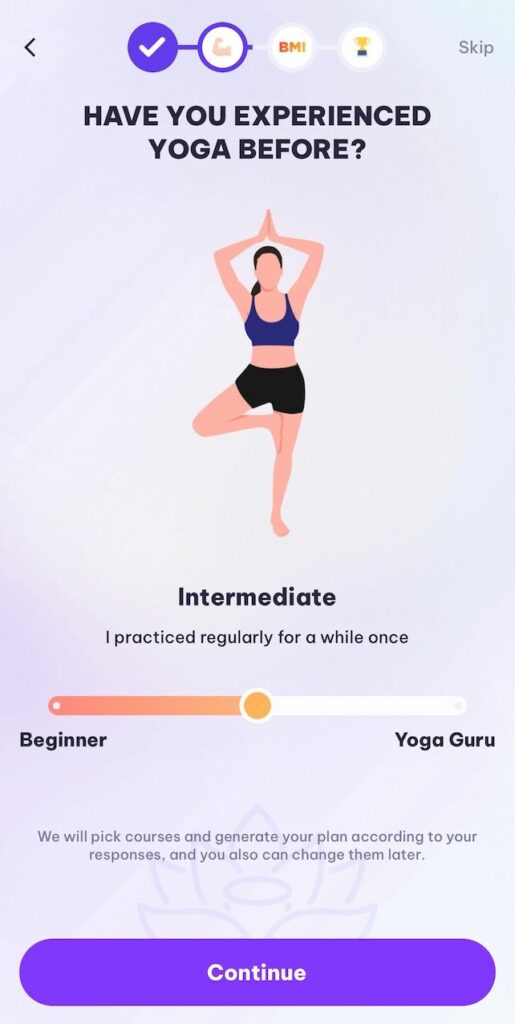 Daily Yoga App features
From my analysis of this yoga app, it takes a holistic approach incorporating different yoga-style classes, pilates, HIIT, guided meditations, nutritional e-books, educational tutorials, and informative blog posts.
Even though I am a yoga teacher, I will always be a student of yoga too, so I love the educational approach they have taken. This makes it one of the top yoga apps in my opinion, and the ratings support this as well.
There are well over 100 classes to choose from, so boredom is not an option here. These classes range from level 1 (beginner) to level 5 (advanced).
Because of my pilates background, I love core-strengthening exercises, and the Daily Yoga App offers just that. You can target specific areas like your arms, chest, thighs, and, most importantly, abs.
Another standout feature of the Daily Yoga App is the available challenges. I don't know about you, but I love a good challenge!
In a Daily Yoga challenge, you can test your skills by doing handstands, backbends, 30-day yoga challenges, AcroYoga, HIIT, and more. I would say that for challenges, this is the best yoga app.
You'll have the luxury to stream yoga from your phone to your TV, but only with a premium subscription. This takes the virtual yoga experience to a new level, closely mimicking an in-person class. In my opinion, this is another reason why it's rated the best at-home yoga app.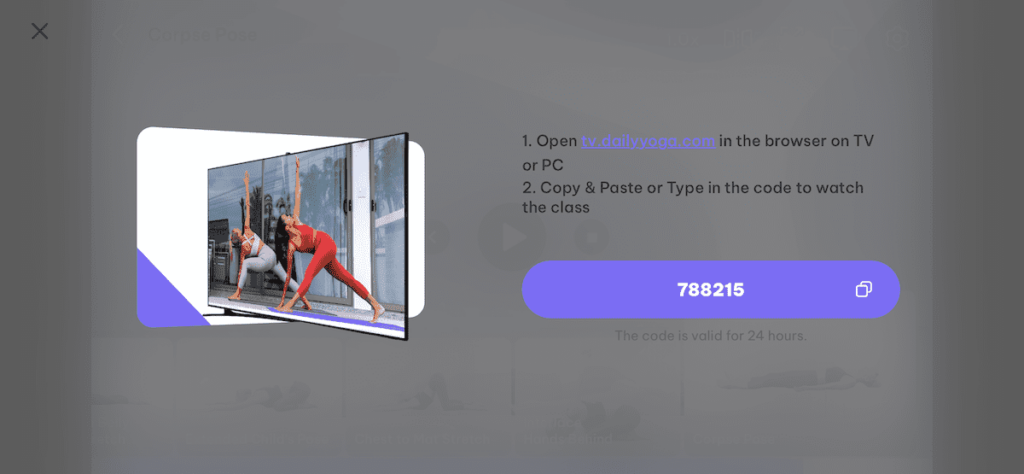 With so much to choose from, figuring out where to start could be overwhelming. That's why the Daily Yoga App has a SmartCoach option to pick for you – it creates a 28-day yoga schedule for you to follow.
As I said, my favorite feature about this entire app is its educational approach. I am a huge nerd, and if there is a book nearby, best bet that I will have it in my hands and reading. The Daily Yoga App offers an entire section filled with wellness e-books that you can access. Love this!
There are many different books to browse through, and I felt like a kid in a candy shop. Cooking is one of my favorite hobbies, and there are many recipe books to explore. Weight loss recipes seem to be the app's most popular choice, but my favorite would be the Ayurveda Beginners Guide.
If you were anything like me a couple of years ago, I could not sit longer than 5 minutes while meditating. Luckily, you can find many different guided mindfulness and sleep meditations on the platform, varying in length from 10-45 minutes.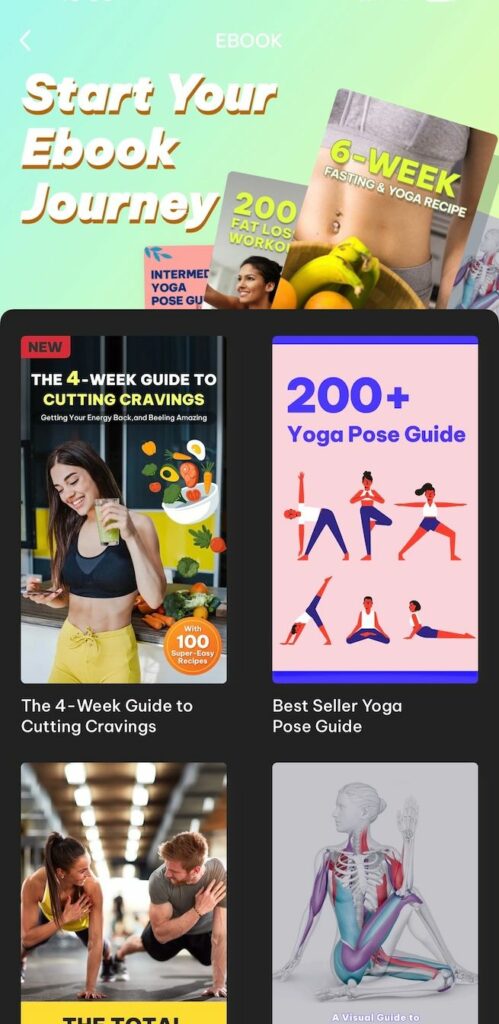 Daily Yoga App review: Site Overview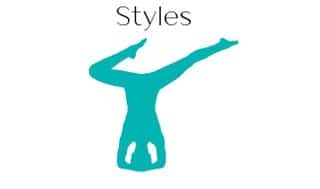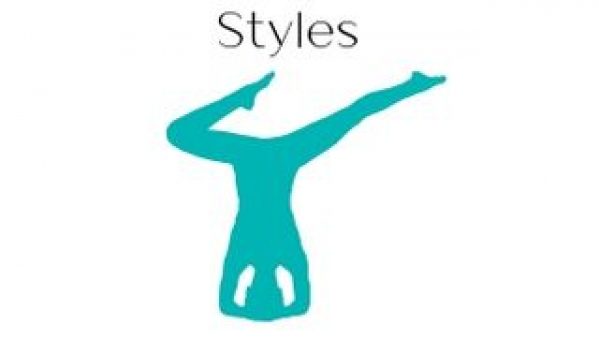 Vinyasa, Tone, HIIT, Recovery, Meditation, Beginner, Skill, Flexibility, Workshops, Challenges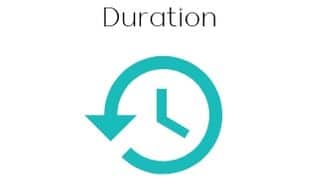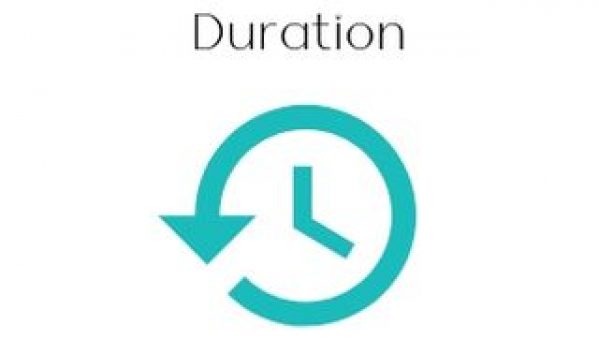 1 minute to 45+ minutes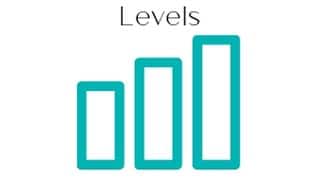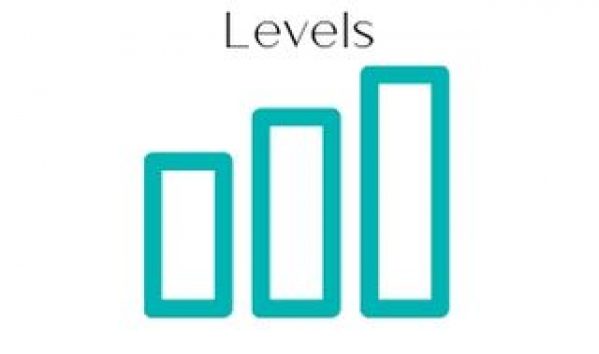 L1 Newbie, L2 Beginner, L3 Medium, L4 Challenged, L5 Advanced.
The cost of a Daily Yoga App membership
The Daily Yoga App cost is less than you'd think, especially considering the number of features you get included in your subscription.
A monthly subscription costs $20.99, and a yearly subscription costs $69.99.
While there are other top free yoga apps out there, the Daily Yoga App sure gives you your money's worth.
Is the Daily Yoga App good for beginners?
This yoga fitness app covers all areas, making it beneficial to beginners. There are optional levels, including a newbie level 1 and a beginner level 2. HIIT, Pilates, Yoga, or cardio beginners are welcomed with open arms.
Finding a daily yoga routine for beginners can be quite an overwhelming task. Luckily, you can have the SmartCoach put together a 28-day program for you that is tailored to your specific needs. No need to be overwhelmed anymore!
For this reason, I find the Daily Yoga App to be the best online yoga app as it caters to the beginner yogi too.
There are dedicated beginner yoga workshops, as well as pilates ones too. You'll get the best of both worlds.
Some physical asanas can be daunting, especially if you are new to the yoga experience. While exploring the app, I was happy to come across several articles that gave practical tips on improving your practice.
In the e-book section, a 150+ beginner and a 200+ yoga pose guide will run through many of the asanas, breaking them down into bite-sized chunks with step-by-step instructions. This informative book will make yoga much easier for the eager beginner. In my opinion, this is an excellent introduction to the physical asanas.
The Daily Yoga App free trial
The Daily Yoga App's free trial is seven days, so you have seven days to use the Daily Yoga App for free.
How to navigate the Daily Yoga App
The app can be a bit overwhelming at first glance, but it becomes easy to navigate after a while.
When opening the app, you'll be directed to your home page, where you'll see your daily goal at the very top. You can track your calories burnt here, as well as your workouts.
You can create your workout by choosing your level, duration, focus, and specific body part you want to exercise – then you can begin your practice.
At the bottom of your home page, you'll also have access to e-books and educational articles.
Next to the home page, you'll have the "practice" page. Here is where you'll find the many different workouts the Daily Yoga App offers, like flexibility flows, core workouts, challenges, master classes, meditations, yoga classes, pilates classes, and HIIT classes.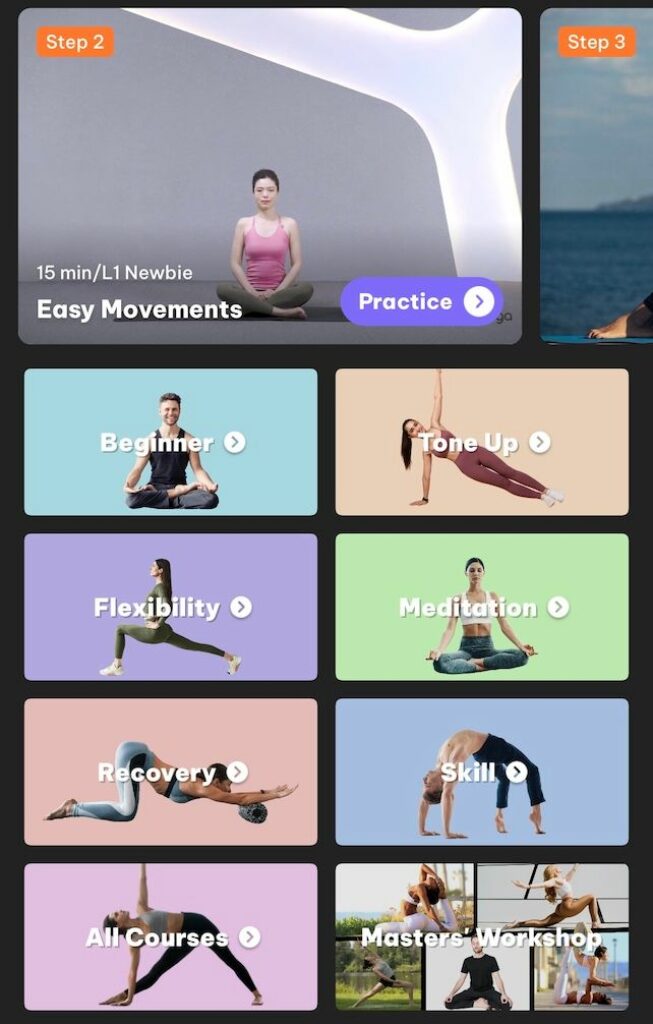 Next to the practice page, you'll find the listen and community sections. You'll be able to listen to guided meditations and mindfulness practices. The community is where you can connect with like-minded yogis and share your experience and progress.
Finally, you'll find your profile on the far right-hand side. You can manage your subscription and the finer details of your settings here.
The platforms the Daily Yoga App is available on
How to delete the Daily Yoga App subscription
iPhone
Go to settings and click on your name.
Go to "subscriptions."
Click on "Daily Yoga."
Press "cancel subscription."
Android
Open Google Play
Click on "menu" and tap "subscriptions."
Tap on "Daily Yoga."
Click "cancel subscription."
Daily Yoga App reviews
Apple App Store – 4.9
Google Play Store – 4.3
My favorite yoga teacher on the Daily Yoga App
As a devout Ashtangi, my favorite teacher on the Daily Yoga App is Mark Dabby. I really respect his dedicated practice, having over 40 years under his belt and training in Mysore, India.
He is also among the few in the world to have attained the highest level of Ashtanga accreditation.
I thoroughly enjoyed his Primary series 1 and 2.
⬇These are some yoga apps you should look into⬇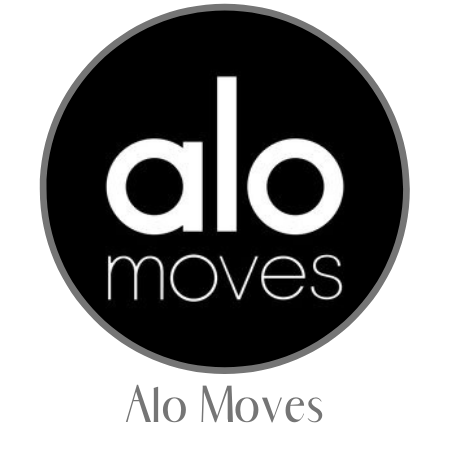 1st Choice
•100 new classes each month
•Workouts+barre+yoga
•Downloadable workout videos
USE CODE
THEYOGATIQUE25
FOR 25% OFF
⬇
Join now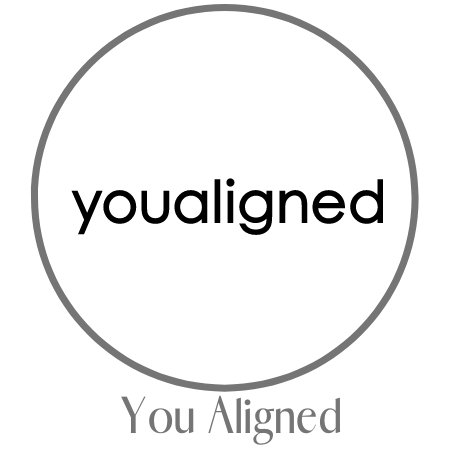 Runner-Up
•New classes added weekly
•World-class instructors
•1 food-bearing tree planted for every class taken
Join now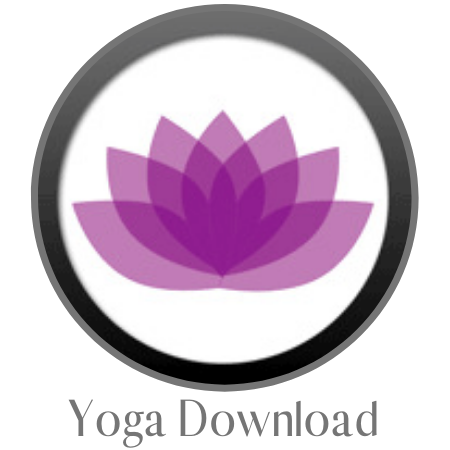 3rd Best
•Established in 2006
•Livestream & on-demand classes
•2,600+ online yoga classes
Join now
For other yoga apps I'm hooked on check out my articles about the Down Dog App, Asana Rebel App, and Yoga with Kassandra.
Takeaway on my Daily Yoga App review
To summarize my Daily Yoga App review, this app is comprehensive in its approach to yoga, and it offers an array of different yoga-styled fitness classes, which makes it appealing to everyone, not only the traditional yoga fanatics out there.
I love that beginners have so much to benefit from regarding the educational aspect. That's not to say that the more advanced won't benefit too.
The guided meditations, e-books, and recipes are also informative and impressive, in my opinion.
And yes, there are other free yoga apps that you can explore, but the Daily Yoga App is worth it to be able to take a virtual yoga class from anywhere!
Basic to intermediate yoga pose guide
If you are brand new to yoga, these poses below will be ones you will likely soon master with your own expression by repetition! As well as getting acquainted with the asanas below, we encourage you to look at Yoga Journal's pose guide, and most importantly, listen to your body.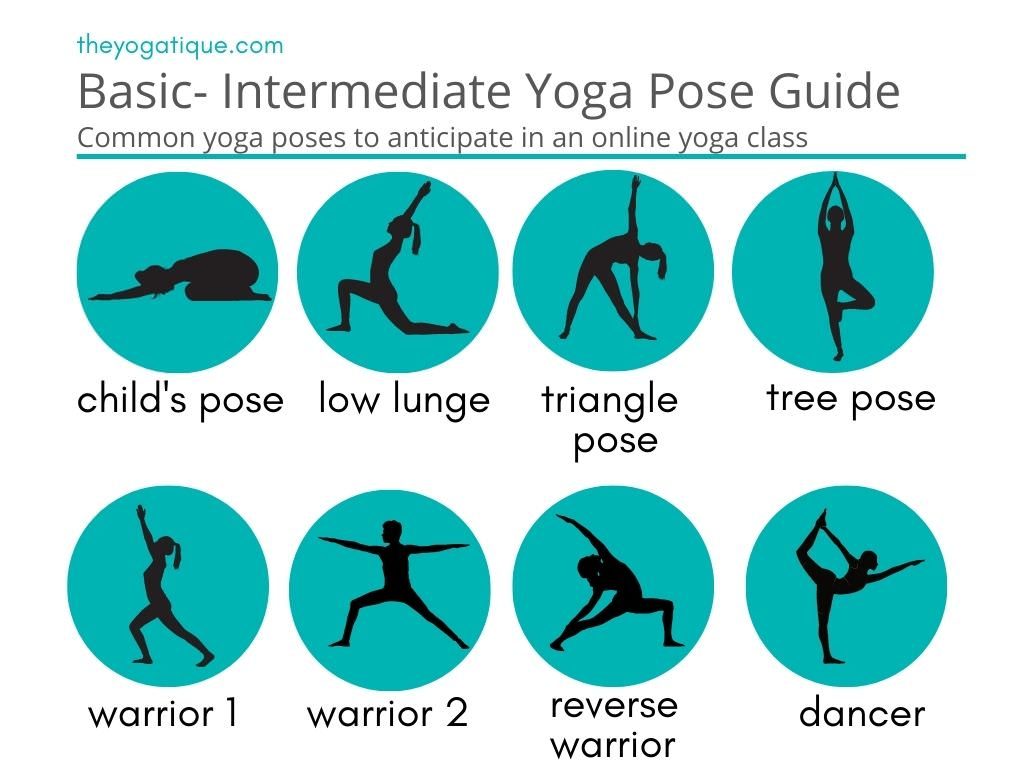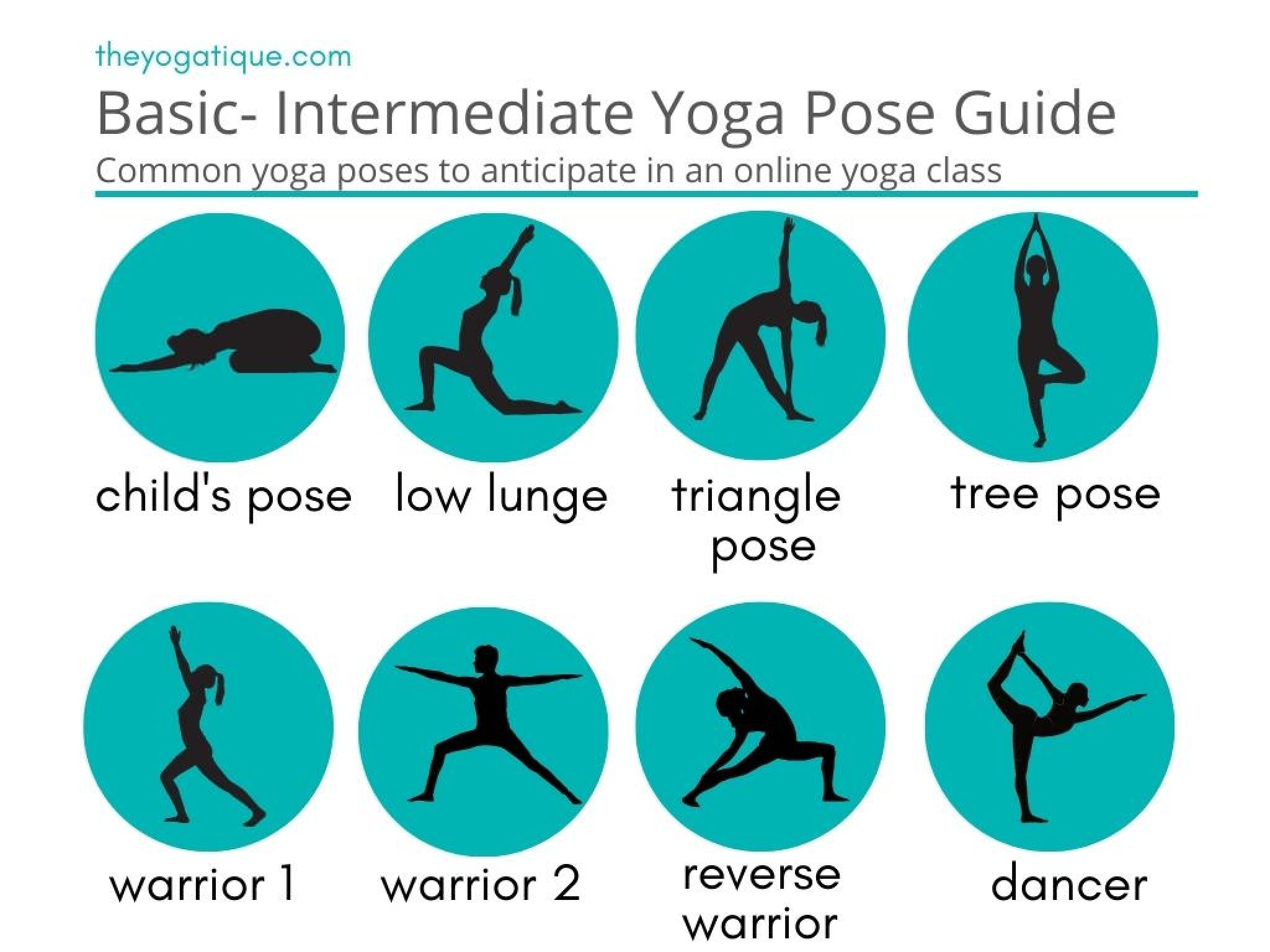 Some online yoga studios, online yoga teacher training programs, and brands that we write about may offer us a small commission should you decide to make a purchase or signup after reading our content. Thank you for enabling us to exist!