Alo Yoga's New Precious Gemstone Mala Collection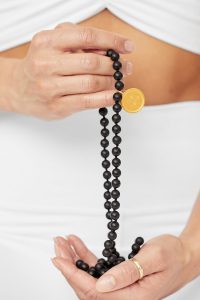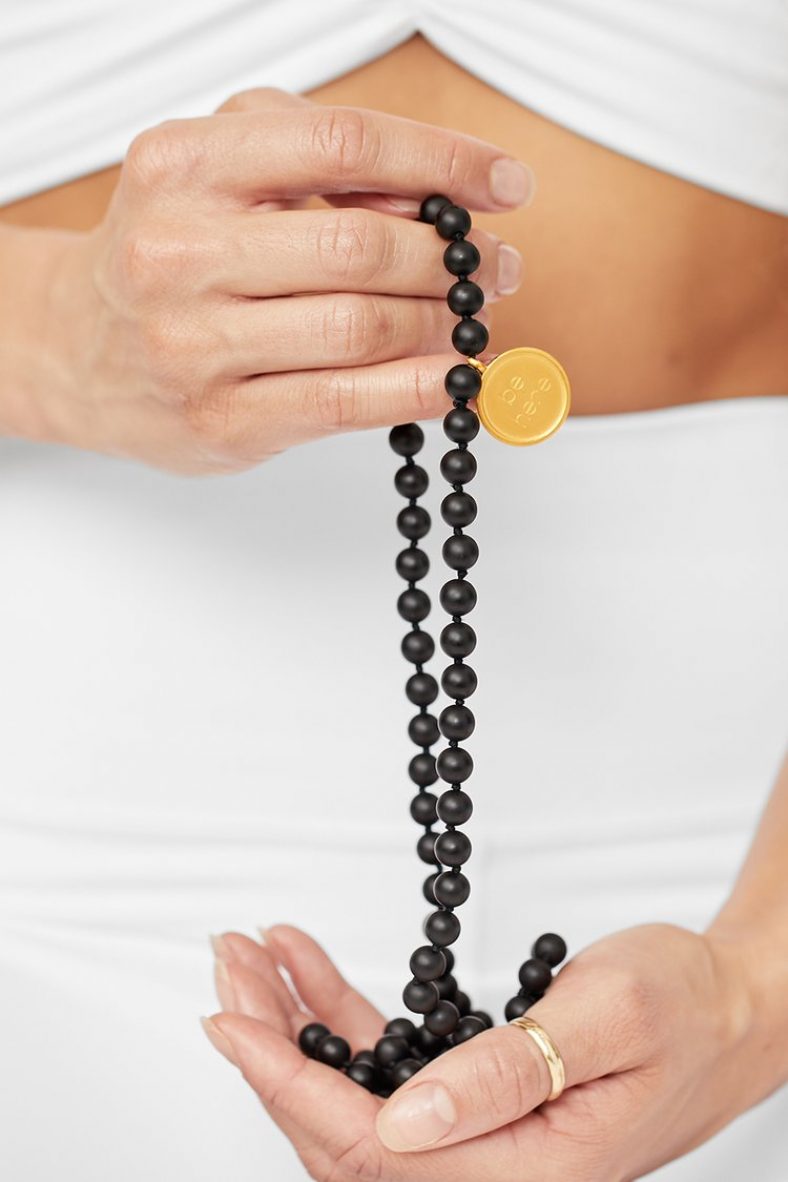 Just in time for the Holidays, Alo presents their brand new Mala collections.
Stunning must-have accessories and meaningful prayer beads to improve meditation, and life.
Mala beads are more than just a necklace, they are symbolic tools, each possessing sacred energies of the Earth that steep into your life and yoga practice.
Mala necklaces are the perfect way to stay aligned with your intention in meditation and throughout the day. Each of the gorgeous Alo mala necklaces is comprised of 108 precious gemstone beads, as is customary with traditional mala necklaces.
There are many theories as to the reason for the specific number of 108 beads that make up Mala necklaces, and the number 108 holds significant meaning in yoga. In an article in Yoga Journal about the significance of the number 108, the journal expounds on the topic and Shiva Rae explains that in yogic tradition, there are 108 known pithas, or sacred sites, throughout India. And there are also 108 Upanishads and 108 marma points, or sacred places of the body. It is also customary for some yogis to perform 108 sun salutations at the time of spring equinox.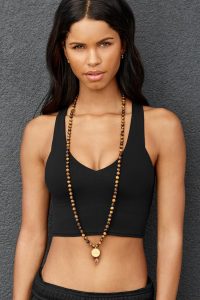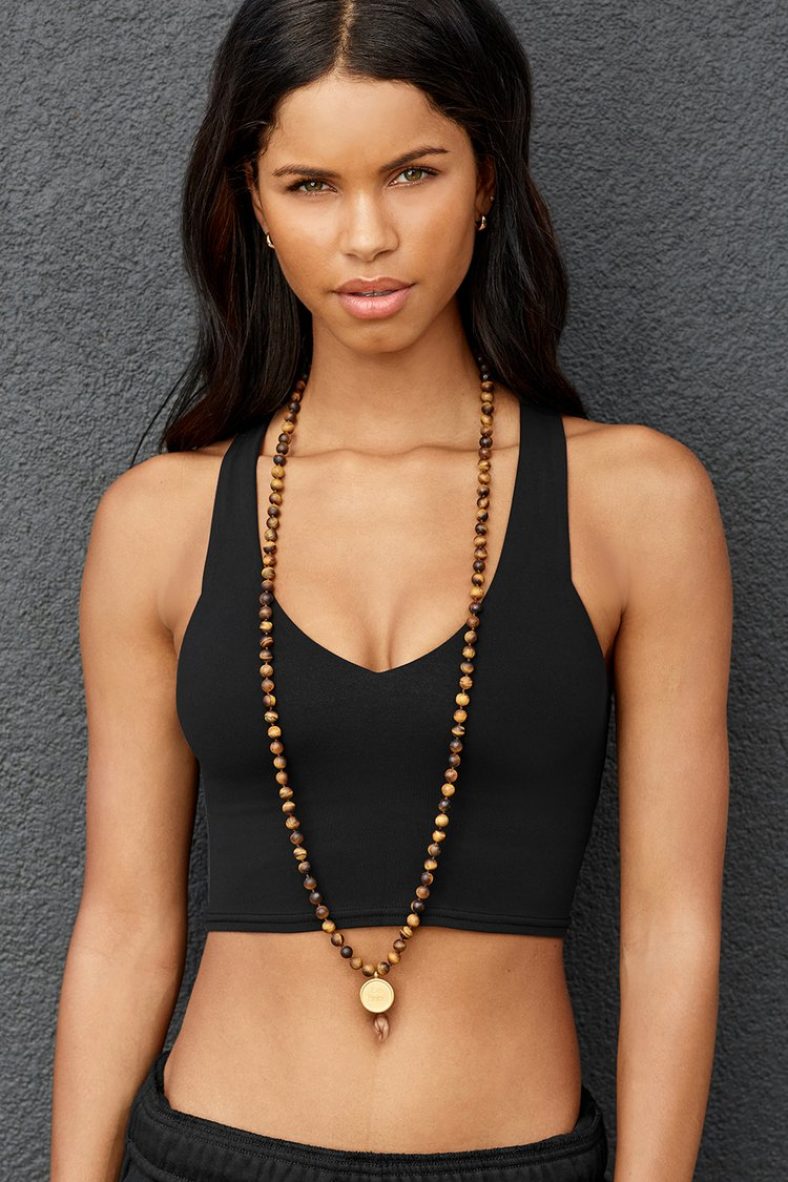 When meditating with your mala necklace, hold it in your right hand, draped between your middle and index finger. Starting at the guru bead, or charm, use your thumb to pull each bead towards you, repeating your mantra until you've traveled all the way around the mala and back to the guru bead again. Manifest your intention by repeating your mantra 108 times as you touch each bead, one by one to actualize and invoke your inner vision into your outer existence.
These Alo Yoga prayer-blessed beads are made from precious stone by Tibetan artisans, and a portion of all proceeds go towards the Manushree Vidyapeth Orphanage which currently houses 300 orphans in Tibet.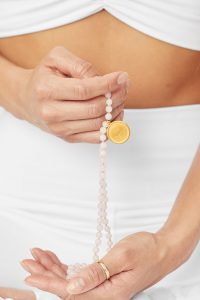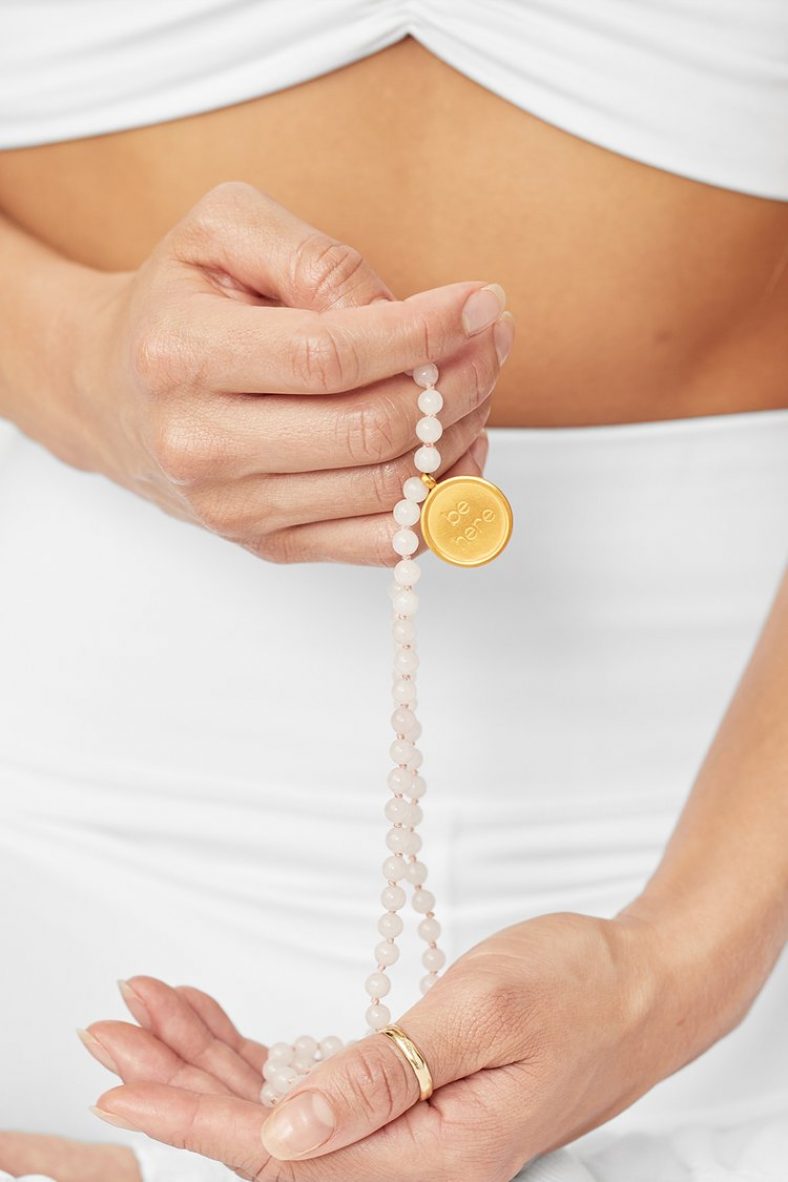 Alo Yoga's Precious Gemstone Mala Collection:
Black Onyx – Mantra: I Am Strong
Tigers Eye – Mantra: I Am Clear
Rose Quartz -Mantra: I Am Loved
White Turquoise – Mantra: I Am Peaceful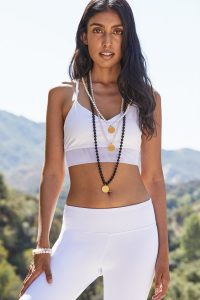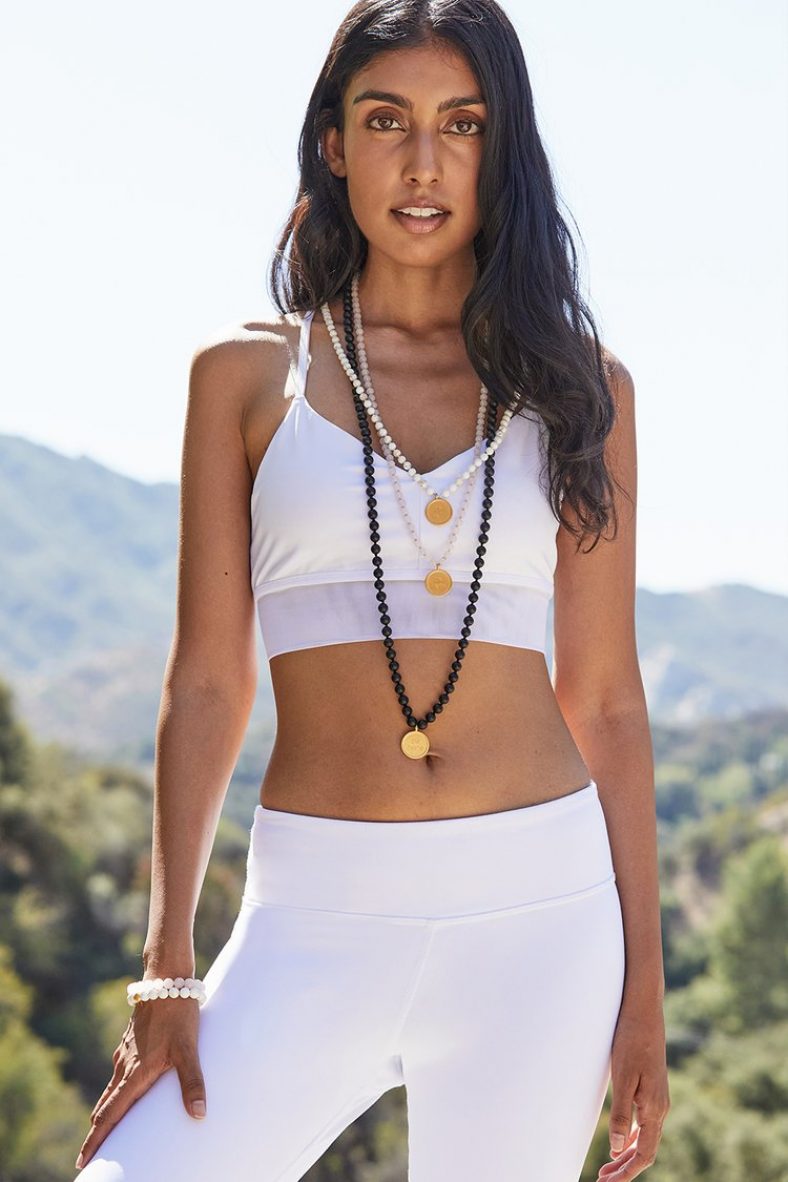 These sacred hand-strung and ethically sourced necklaces are beaded by Tibetan artisans during their prayer practices.
Purchase one today on Alo and engage your energies, hopes and dreams.
For more musts from Alo, preview their 2020 Winter Jacket Collection and take a look at Alo's new must-have gifts of wellness! And for a 50% discount on Alo Moves, check this out!