Ok babes, who is IN on the barre craze besides me?! You may or may not know that I am a HUGE fan of Alo Moves and in fact, I have been practicing yoga and barre online with Alo Moves for nearly a decade. Yes, Alo Moves has been around for that long (but they were formerly known as CodyApp). I'm kind of a die-hard fan of both Alo Moves online barre classes and online yoga classes. But our Alo Moves barre reviews are all about the online barre videos and the incredible barre instructors on Alo Moves.
---
Article content:
(Click any link below to jump directly to section)
---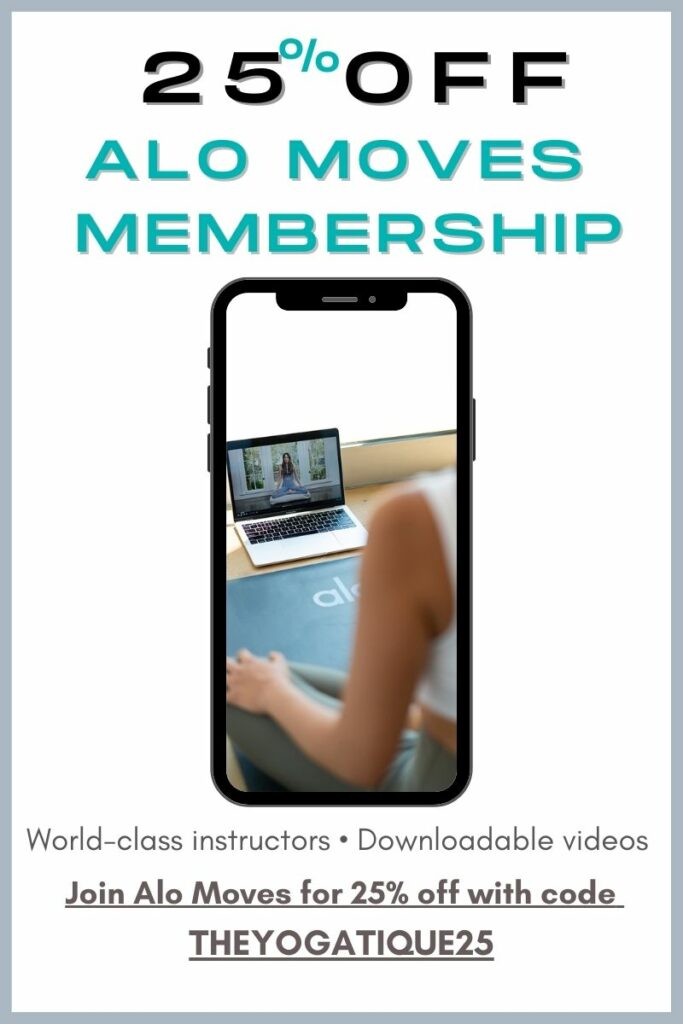 Join Alo Moves For 25% Off!
100 new workouts added each month
Downloadable workouts & yoga classes
2,500+ existing classes
World's best instructors
⬇Use code THEYOGATIQUE25 on Alo Moves⬇
Alo Moves features:
Monthly Cost:
$12.99
Annual or
Biannual Cost:
Annual: $96.50 (25% off normal price of $129)
Biannual: N/A
Free Trial:
Yes, 14 days
Mobile App:
Yes
Downloadable Classes:
Yes
LIVE Online Yoga Classes:
No
Number of Online Fitness Classes:
2,700+
Who are the Alo Moves barre instructors?
Alo's two bosses of barre are Adrienne Rabena and Emily Sferra. These two ladies will have your booty burning and your thighs trembling, trust me! Barre is no longer just for ballerinas, it's taken the world over and that's no surprise. I mean, who doesn't want dancers' legs?!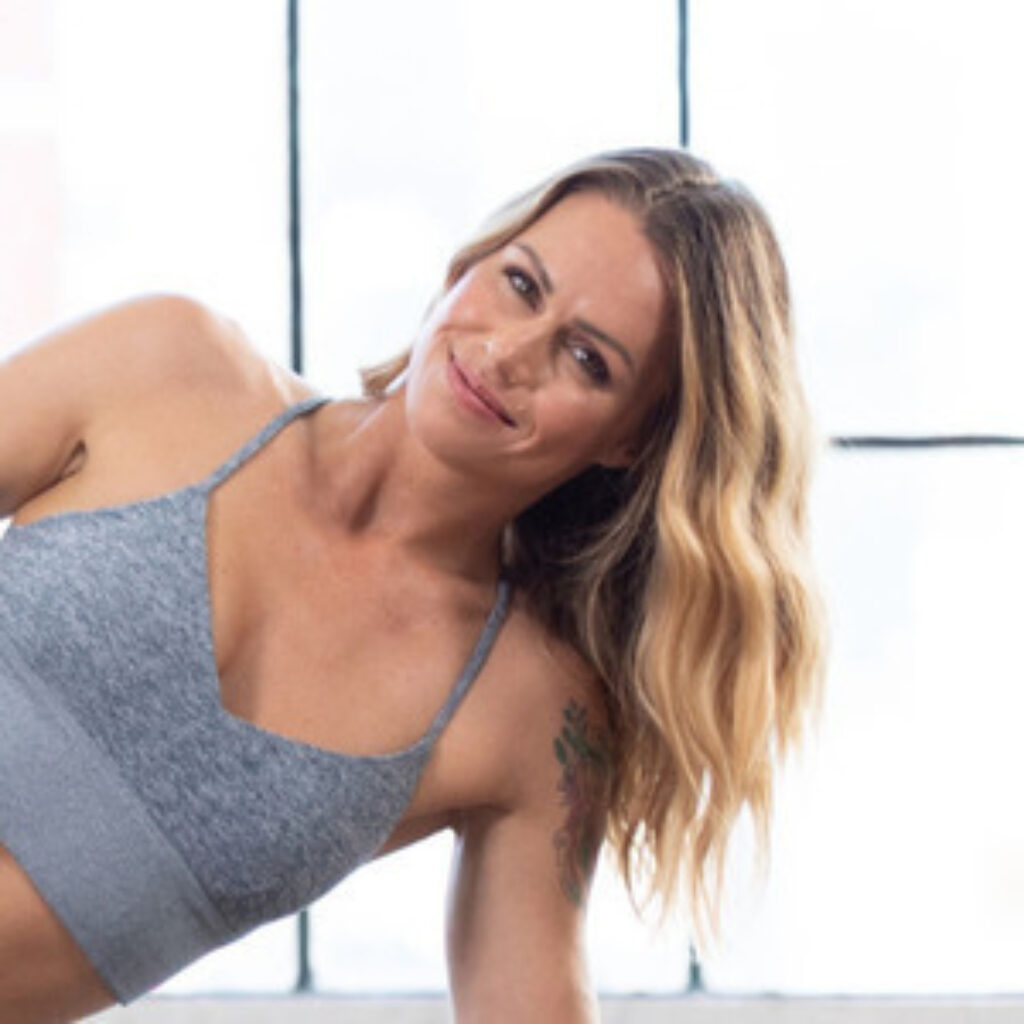 Adrienne Rabena, barre instructor Alo Moves
Adrienne has been with Alo longer than I have been an Alo Moves member (8 years)! In the past, she was also a yoga instructor on Alo Moves too, but she now focuses strictly on teaching barre.
I'm obsessed with her rhythmic creative barre sequences, and…her voice. You'll know what I mean when you check her out. The delivery of her sizzling sequences will have you so distracted that you might not even notice that you're shaking and dripping in sweat. She always has me coming back for more.
Adrienne also recently launched her online barre teacher training certification course called Barre Eclipse and it is seriously worth checking out.
In fact, I'm pretty sure she's still offering a free sneak peek, so be sure to check that out!
Her online barre teacher training is different than the rest because of the opportunity to get certified by the best.
Emily Sferra, barre instructor Alo Moves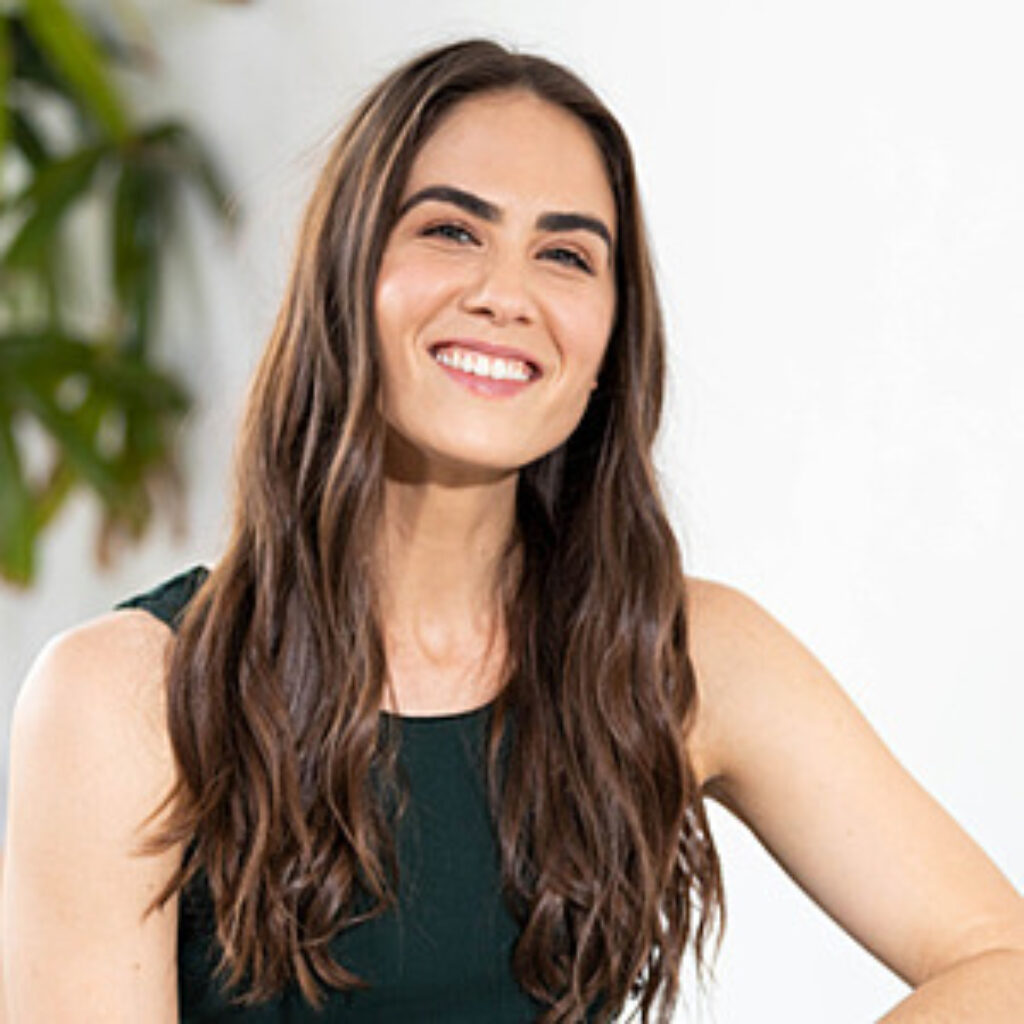 Emily is a fireball who will ignite your spirit with her intense and high-energy routines. There's no sugarcoating or downtime during your time spent with this Doctoral student. Emily lives to empower her students, and there's simply no way that you won't find yourself much more sculpted after dedicating just a matter of weeks to her awesome online barre offerings. Expect no apologies as she leads you through her killer virtual barre classes.
Learn more about Alo Moves and snag an exclusive 25% off annual membership!
What you can expect in an Alo Moves online barre workout
You can expect these ladies to bring the heat using repetitive micro-movements that will tone your tush while incorporating some weights into the workouts to target those areas on your arms that could perhaps use a little tightening too.
Barre classes are typically high-rep, low-impact, and low-weight workouts. But make no mistake about it, that does not mean they are not seriously sweat-inducing. I was seriously shaking!
The kind of workout gear you'll want to have on hand for these complete body burns
So barre can incorporate many props into a workout, and guess what…you really don't need an actual barre, either. A stool or chair with a high back should work just fine.
A set of weights will be pretty much essential. Depending on your level of strength, you'll want to have some dumbbells that are likely between the 3 pound to 10 pound range (think weights that you can do overhead presses with and tricep kickbacks).
Essentials for barre:
Block
Yoga mat
Chair (ideally this is a chair you can put your legs up on when you're lying on your back AND use as a stabilizer when you're standing. I think the typical kitchen chair works perfectly for this purpose.
Dumbbells (think high rep weight for overhead presses and tricep kickbacks)
Non-essentials for barre:
9" pilates ball that may be used to keep tension between your legs (a block or even a pillow can substitute here).
Sliders (socks will do)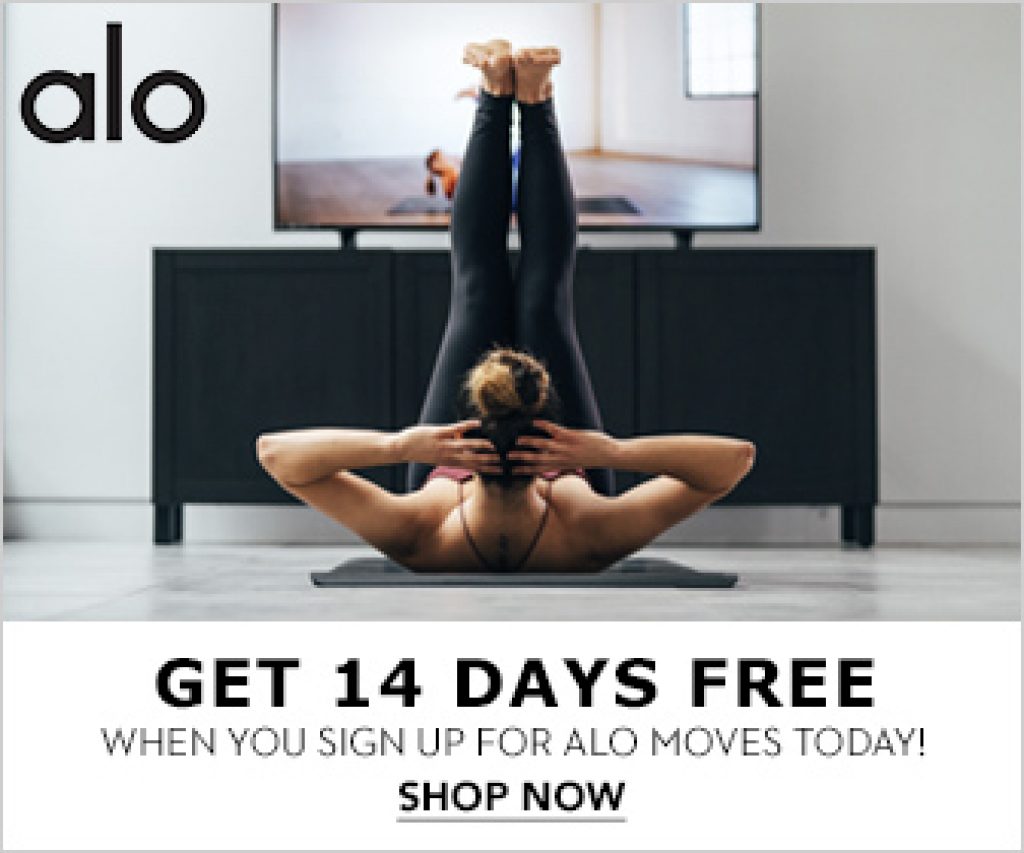 Can a beginner do barre classes online?
Yes, a beginner can do barre classes online on Alo Moves. Simply select the beginner category from the drop-down menu and viola, those classes are just for you.
Does Alo Moves offer any online barre classes for advanced barre practitioners?
There are a number of advanced barre classes too for those of you who are seeking a seriously sweaty challenge. These ladies aren't going to leave you serious devotees left high and dry!
All of the other great stuff on Alo Moves
You may be familiar with Alo Moves because of their wildly popular online yoga videos and it's true, they've got a massive library of dare I say the best online yoga classes on the planet. Besides this Alo Moves barre review, I've also thoroughly reviewed their other classes too.
If you signup for an Alo Moves membership you get to access their entire catalog of online workouts which is currently over 2,500 and counting. If you haven't explored yoga much, it's a great way to complement your barre workouts. And with access to that many classes, you'll never be bored.
How much is Alo Moves monthly?
Alo Moves costs $12.99/month for their standard membership, but I've got a special deal for you beauties – 25% off annual membership. That works out to just $96.50/year.
What have you got to lose, I ask?! That's like 3 lattes (at most) per month.
They've got everything from beginner to advanced barre videos for you to press play on, so there are no excuses to not get into it.
Whether you want to blast your booty, sculpt your shoulders or work on your waistline, there's a barre class for that on Alo Moves! And for 25% off, what are you waiting for?!
Stay tuned for more Alo Moves barre reviews, as I'm sure I will be jumping into more of their amazing classes in the future.
join Now
Alo Moves
Use code THEYOGATIQUE25 for 25% off ✔️
100 new classes added each month ✔️
2 week free trial ✔️
No questions asked easy cancellation ✔️
Workouts, barre, HIIT, meditation, yoga, recipes & more ✔️
Some online yoga studios, online yoga teacher training programs, and brands that we write about may offer us a small commission should you decide to make a purchase or signup after reading our content. Thank you for enabling us to exist!