I'm hooked on everything created by Alo Yoga, there's no doubt about that.
I've been a member of Alo Moves for over 8 years now, and finally, I couldn't resist the brand's eye-catching ads any longer, and I am the proud owner of an Alo Yoga pant set.
A matching set of curve-hugging gravity-defying Alo Yoga pants and a cute Alo Yoga crop top to match.
I gave my new Alo Yoga gear a good workout for this Alo Yoga leggings review, taking it all to Europe and a yoga retreat I went to in Portugal.
My sky-blue matching yoga outfit was definitely a hit, and it withstood all tests, including the squat-proof test in the gym!
I knew that Alo Yoga has a great marketing team behind it, creating those eye-catching social media ads and getting supermodels like Kendall Jenner on board.
But still, I wasn't sure if this was all just fantastic branding efforts and achievements or if Alo yoga pants are worth the pretty penny that they are priced at.
I needed to know myself if Alo Yoga is truly making the best yoga pants for women out there or if this is all just great photo editing.
What I found out was that yes, these hip-hugging, booty-lifting, thigh-slimming, tight yoga pants made me want to retire my existing sets of subpar yoga leggings ASAP.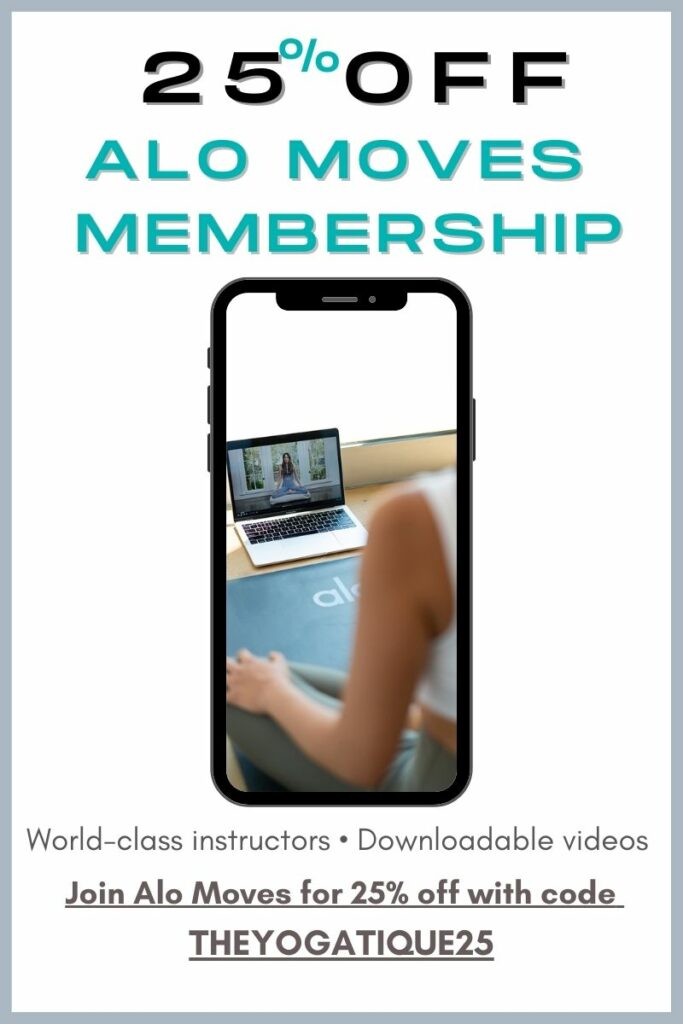 Join Alo Moves For 25% Off!
100 new workouts added each month
Downloadable workouts & yoga classes
2,500+ existing classes
World's best instructors
⬇Use code THEYOGATIQUE25 on Alo Moves⬇
---
Article content:
(Click any link below to jump directly to section)
---
About ALO – Air, Land, Water
Founded by Danny Harris and Marco DeGeorge, Alo Yoga has all but taken over the premium yoga apparel and online yoga subscription spaces in recent years.
I personally love this brand for countless reasons, including the quality behind everything that they produce, and their commitment to both their global workforce and our planet.
Alo Yoga uses an independent third party to certify that their factories are using sustainable manufacturing practices, while a different third party verifies the good working conditions at their production facilities. These are principles I like to support with my purchases!
It is quite likely that you've seen Kendall Jenner or another celeb sporting their favorite Alo Yoga apparel on social media by now. Celebrities and yogis alike can't get enough of this Los Angeles based eco-friendly and chic athleisure wear brand.
And, of course, as well as creating yoga clothing, yoga mats, and yoga props – Alo Yoga also owns Alo Moves, THE online yoga membership platform that I have personally been a member of for over 8 years.
Has Alo Yoga really designed the best yoga pants for women?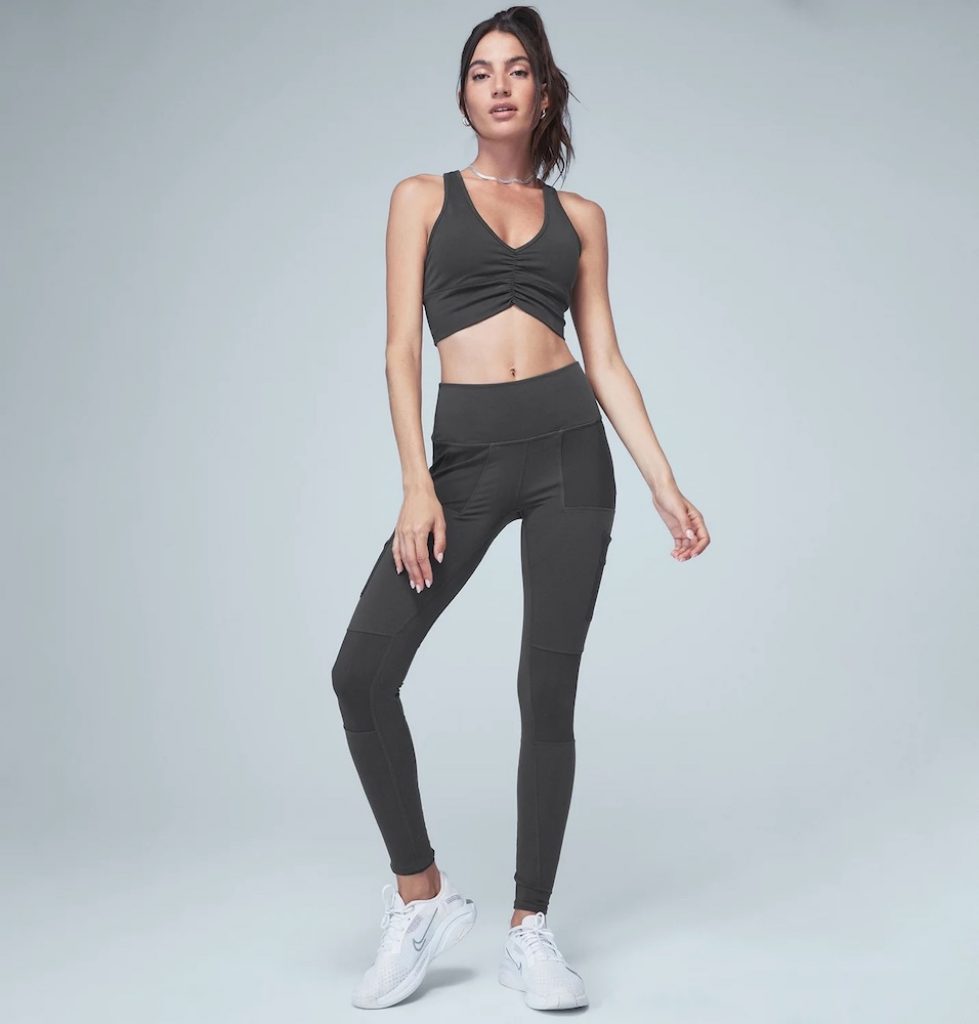 Let me get straight to the point, if you've not experienced what life in Alo Yoga pants is like and you're into form-flattering apparel, you don't know what you're missing out on.
I'll admit that, at first, I was skeptical. I mean, is it really necessary to drop $100 on a pair of yoga pants these days? I feel like that is so 2009 of me. You know like, when Lululemon was the hottest thing to wear, even when you weren't taking a hot yoga class, and they were priced at nearly $100 even way back then?!
Since the Lululemon and Juicy Couture crazes began and sort of fizzled out, we've seen the rise of countless brands getting in on the yoga pants hysteria, and many of them pricing them for far less money than what a pair of these Alo Yoga pants will run you. While at the same time, couture designers are releasing their own takes on this trend.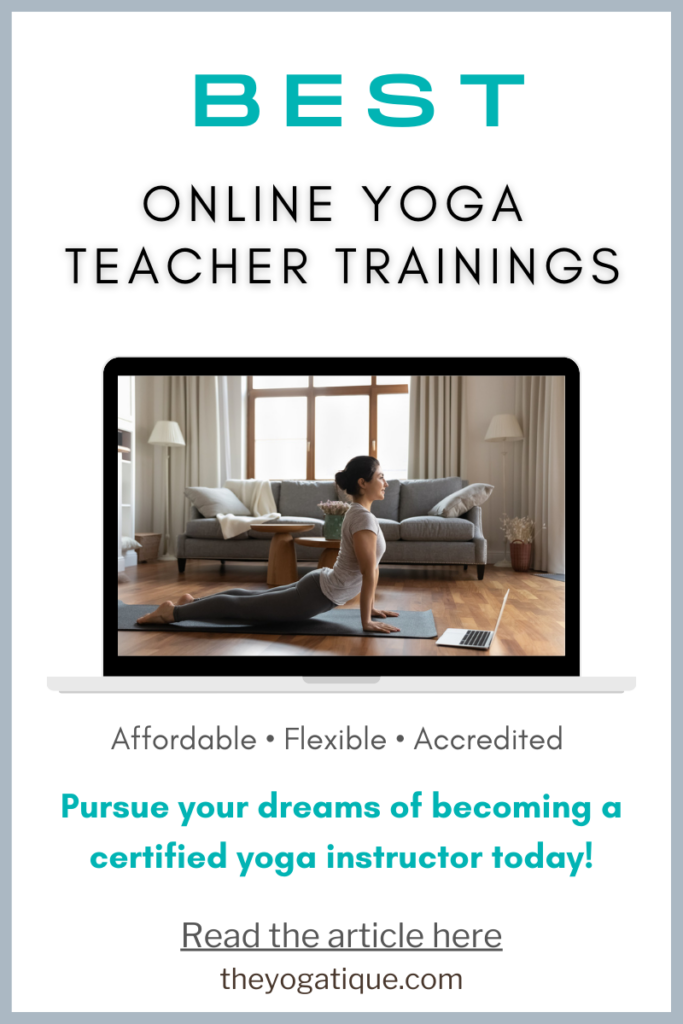 IS YOGA TEACHER TRAINING ON YOUR RADAR?
Online Yoga Teacher Training Offers
Affordability
Flexibility
Certification
Lifetime access
⬇Click below to discover the best Yoga Alliance registered online YTT's to join now ⬇
Alo Yoga workout pants – the fit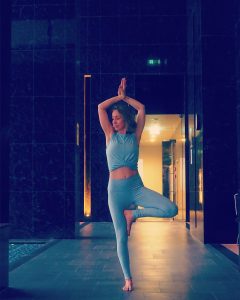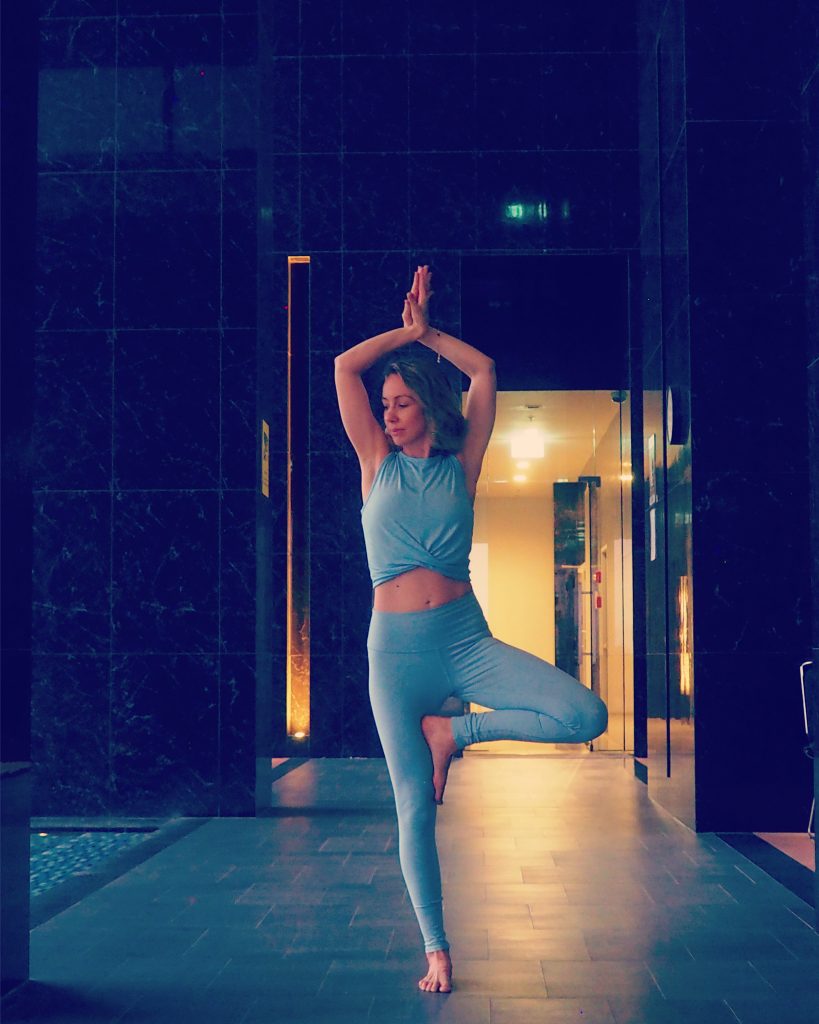 In all honesty, if you've been searching for that perfect fit, then your search is over!
After some deep contemplation, I ordered a size Small, feeling admittedly curious if I would be able to pour myself into my new yoga leggings upon arrival. Then, after just a few days of anticipation, I received my Alo Yoga package, still feeling a bit afraid about my ability to squeeze myself into these seemingly tiny trousers. But lo and behold, the size chart was right, and my new high-waisted yoga pants fit like a glove.
Besides my own personal experience, all reviewers on Alo Yoga agree that this brand runs true to size.
As seen in the picture, my Alo Yoga Airbrush leggings have a very slim fit and a full-length inseam. But Alo does make bootcut yoga pants and flare yoga leggings as well. I LOVE THE LENGTH. Enough of the ankle cut already, designers!
Alo Yoga pants have a form-flattering, hold-it-all-in kind of fit that really can go from the studio to the street, just as they claim…
Alo Yoga Size Chart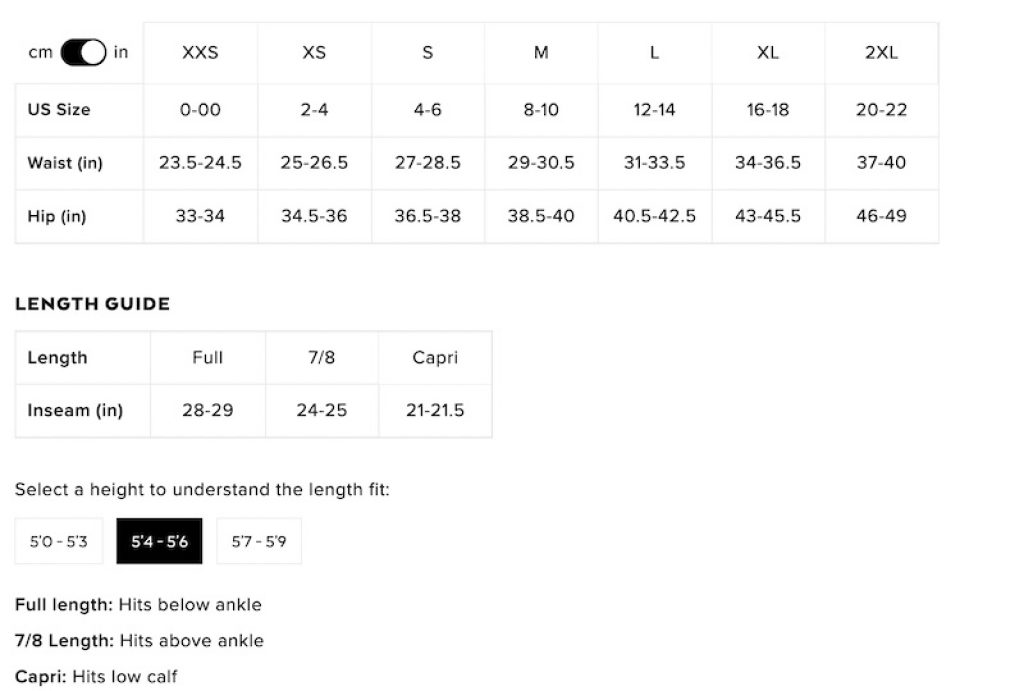 Alo Yoga leggings – the truth about the material, fabric, and thickness
Alo Yoga signature fabrics are typically a blend of polyester and spandex. Alo Yoga's fabrication guide describes the different fabric types and what each fabric is ideal for.
I ordered the Airbrush leggings, and these specific yoga leggings are thick and plush. They could almost be described as slightly velvety or fleecy even. This can be seen as a pro or a con, depending on personal taste and climate.
In my opinion, the Airbrush legging is not ideal for your next yoga retreat in Mexico, Bali, or any other on-the-equator location, but that may go without saying though. For that, pack shorts or a lighter style like Airlift or Alosoft. Those fabrics are lighter.
That said, the Alo Yoga's Airbrush leggings are thick enough to make them a very versatile piece in your wardrobe because they are dense and warm enough to wear in day-to-day life, just not to the beach!
Alo Yoga has got something for everyone, and they are on point with their new "drops" when they release new colors and styles very regularly.
The color selection and styles are ever-changing on Alo Yoga. Click the shop link below and get 10% off your order when you signup for the Alo Yoga Newsletter on aloyoga.com.
Some online yoga studios, online yoga teacher training programs, and brands that we write about may offer us a small commission should you decide to make a purchase or signup after reading our content. Thank you for enabling us to exist!