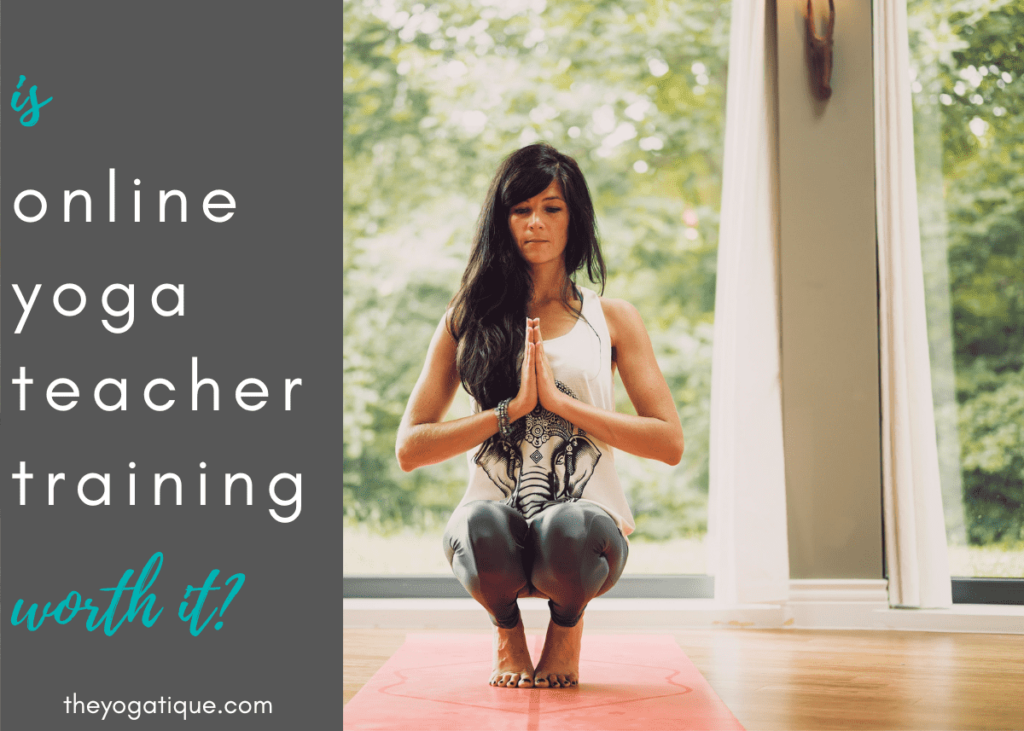 So you're contemplating enrolling in yoga teacher training, but you don't know if it's really for you? I had the same curiosity before beginning online yoga teacher training myself. I am now a CYT-200 after graduating from Briohny Smyth's Aligned online yoga teacher training. In this article I'll get into answering some common questions about yoga teacher training like is online yoga teacher training worth it, and can anyone really do it?!
I'll cover what materials are included in a yoga teacher training, and how much time you should dedicate to your yoga teacher training, and more. If you're on the fence about yoga teacher training this post will hopefully help you to make a definitive decision about whether taking that step to becoming a certified yoga teacher is right for you. If you've been wondering if yoga teacher training is the right fit for you, and if you're ready to enroll in a YTT (yoga teacher training), keep reading.
If you've got a couple of minutes, and a desire to make a definitive decision about becoming a certified yoga teacher then this post is for you!
---
Article content:
(Click any link below to jump directly to section)
---
Is online yoga teacher training worth it?
If you're curious to better understand your body and how to help others do the same then online yoga teacher training is definitely worth it. An online YTT could be the perfect solution for you if you have been wanting to become a yoga teacher but haven't been able to due to time or financial constraints. The online courses of today are high-quality and high-touch learning experiences with beautiful presentations and lectures that you can revisit over and over again.
Think of it this way, online learning brings the world's best yoga educators to your laptop! If you've been feeling the calling to enrich your life and explore your mind, body, and spirit more deeply – there's never been a better time is now.
Can anyone do yoga teacher training, really?
Yes, anyone can do yoga teacher training online or in-person. Yoga, and yoga teacher training, are for all genders, sizes, orientations, and nationalities. And in fact, the more diverse the world is with qualified yoga teachers, the more yoga can impact all walks of life. The asana practice of yoga is not for any one body type, it is for all body types. If the passion is there, pursue it.
Yoga teacher training is also perfectly appropriate to complete, even if you have no desire to teach yoga. I know of many people who do yoga teacher training for personal-growth purposes or to better learn alignment techniques.
Yoga teacher training can also be just an opportunity to get to know yourself better.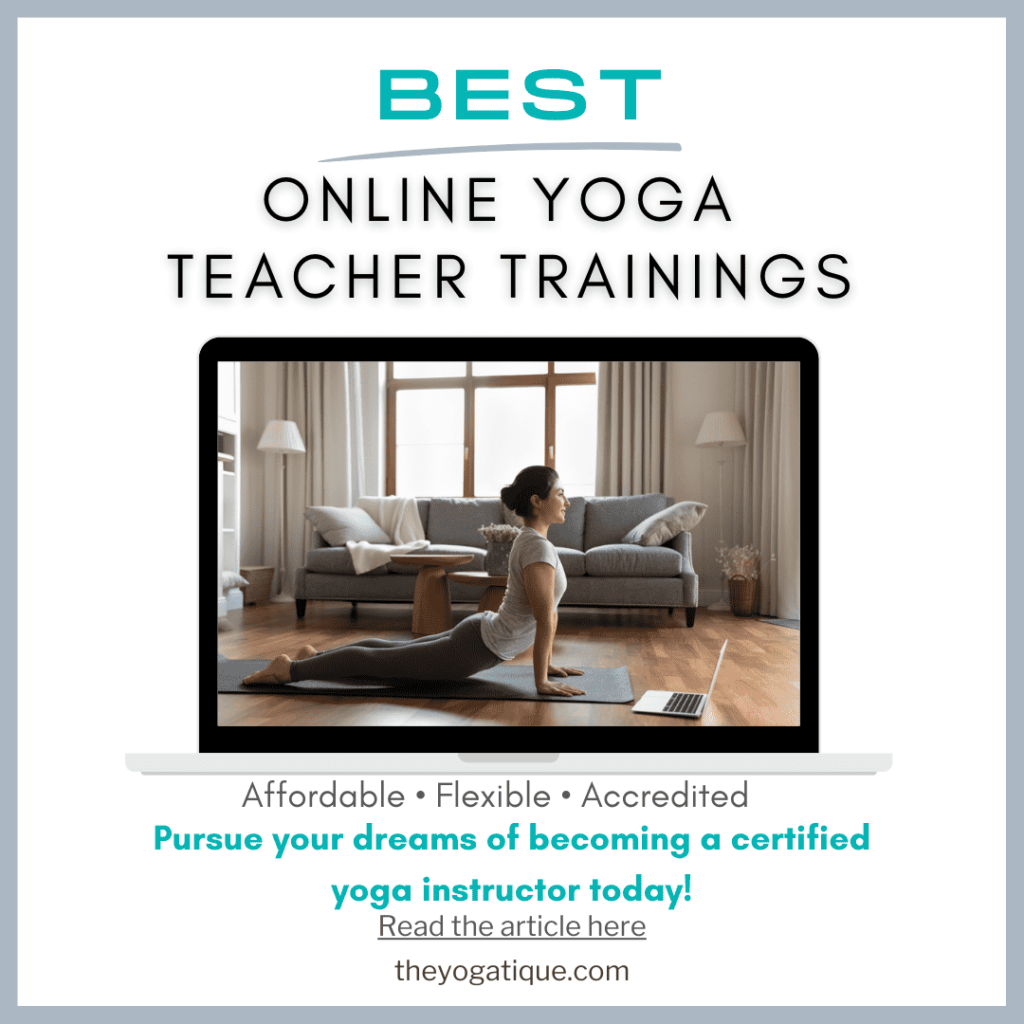 Is yoga teacher training on your radar?
Online Yoga Teacher Training Offers
Affordability ✔️
Flexibility ✔️
Certification ✔️
Lifetime access ✔️
⬇Click below to discover the best Yoga Alliance registered online YTT's to join now ⬇
How long should you practice yoga before becoming a yoga teacher?
To be honest, all levels of yogis can do yoga teacher training, even beginners. The most important part is that students have an established, strong, dedicated, and passionate yoga practice before embarking upon a yoga teacher training journey.
Why? Because it will be helpful to be very familiar with the foundational yoga postures so that rather than just learning or seeing the poses (or asanas) for the first time, yoga teacher trainees are more in the stage of refining their yoga postures and nearly ready to teach their future yoga students how to do the same.
Does this mean that a person needs to be a practicing yogi for decades? No. Rather, it means that yoga teacher trainees are very committed to their yoga practice now, and they envision a consistent and evolving yoga practice for years to come in life.
Yoga teacher trainees are curious to learn more about the lineages of yoga and the yogic way of life.
What makes a good online yoga teacher training?
First and foremost, the educators leading the course are a critical component in what differentiates a great yoga teacher training from a mediocre one. This may seem obvious however, these days it is important to have some familiarity with the instructors of the course you choose to ensure that they are well-qualified and experienced. Choosing a yoga school with an excellent reputation and highly-qualified lead instructors is one way to ensure that your online yoga teacher training is really worth it in the end.
Here are some ideas for questions to ask yourself to qualify yoga teacher training course instructors:
Do you love their teaching style?
Do you want to learn to cue in the ways that they cue?
Do you want to teach the same style of yoga that they teach?
Do you feel that their background adds value to your training?
It is nice to feel a connection with the instructors – even when doing an online yoga teacher training. In the yoga teacher training online I did with Briohny Smyth, for example, I felt her sincerity and authenticity in the very first video. I felt a connection. Briohny's Aligned Yoga School offers highly engaging 200 hour and 300 hour online yoga teacher training courses.
Read about my yoga teacher training experience with Bri at Aligned Yoga
As well as vetting the instructors, you'll also want to look at the program itself. Things to consider:
How long has the online school been in existence?
If it's an online yoga teacher training, does the school also have a physical location and if so, how long have they been conducting in-person teacher trainings?
Really you want to ask yourself does this yoga teacher training speak to me? Is it calling me?
Is the school registered with Yoga Alliance?
What materials are included with online yoga teacher training?
Which study/learning materials are included in an online YTT course is another facet to look at when comparing online yoga teacher training programs. Having quality materials can really make it or break it when it comes down to answering the question of is online yoga teacher training is worth it, or not.
Here are some materials that an ideal online YTT course includes:
A YTT manual (this can be a digital or printed manual, but honestly I prefer both)
Yoga pose guide
Yoga cueing guide
Sample yoga sequences
FB group to interact with other trainees and the instructors
Journal prompts to guide you deeper on your self-discovery through your training
↓Great Yoga Alliance approved yoga teacher trainings you should look into↓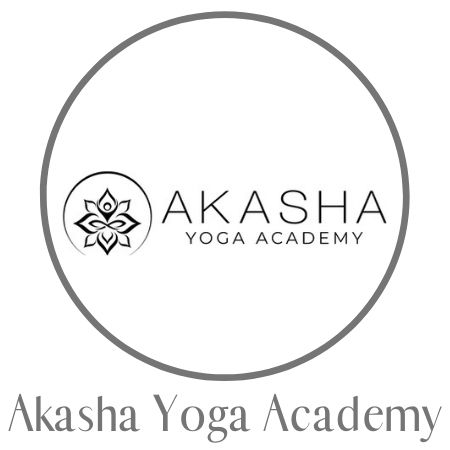 Editor's Choice
✔️Engaging & interactive
✔️Comprehensive & in-depth
✔️Use code
THEYOGATIQUE
for 5% off
See course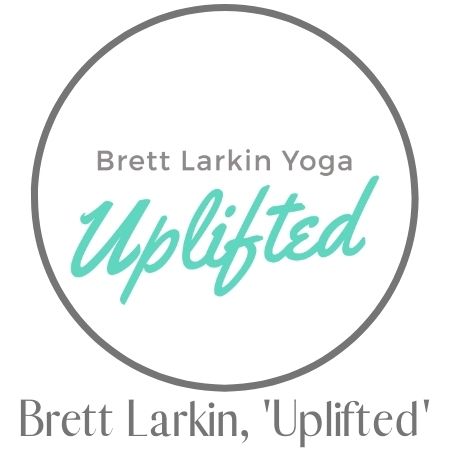 Runner-Up
✔️The original online YTT
✔️96% graduation rate
✔️4 month path to certification
See course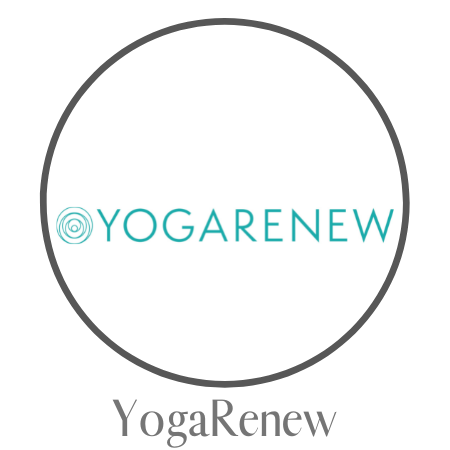 Best Budget
✔️Under $500
✔️Completely self-paced
✔️Lifetime access to all course materials
See course
How long does it take to complete a 200-hr yoga teacher training?
A yoga teacher training typically takes about 3-4 months to complete. Unless it's an intensive destination type YTT in which case it could be a 2-3 week training that requires a full-time commitment during those weeks.
The minimum time frame allowance to complete the course is never less than 6 months, with most courses offering 1 year to lifetime access to the materials.
If you're working full-time or even part-time, have kids at home, are attending school, or even training for an Iron Man, an online yoga teacher training certification course might be the more suitable option for you.
Should you seek out a Yoga Alliance registered school?
Yoga Alliance IS the biggest association of yoga teachers and schools, there's no doubt about that. Yoga Alliance currently has over 7,000 Registered Yoga Schools (RYS) and over 100,000 Registered Yoga Teachers.
But even though Yoga Alliance is very popular and widely known in the industry, it's actually not necessary to complete your yoga education with a school that is part of Yoga Alliance.
However, there ARE benefits to attending a Registered Yoga School for your training. In order for a school to be part of Yoga Alliance, their curriculum needs to be approved, and it needs to meet certain educational requirements, which could be looked at as a good thing.
Yoga Alliance also provides a lot of transparent information about yoga schools based on the feedback given by past trainees who have attended trainings. Transparency is always a good thing in my mind.
But…Yoga Alliance also charges fees to both yoga schools and yoga teachers (which many teachers and schools don't agree with).
Ultimately it is up to each aspiring yoga teacher how much they value Yoga Alliance and specifically want to seek out schools that are registered with Yoga Alliance. With over 7,000 registered schools, it's certainly not hard to find Registered Yoga Schools!
Takeaway is online yoga teacher training worth it?
I believe that there are advantages to opting for an online yoga teacher training course that in-person yoga teacher trainings simply cannot offer. The opportunity to study under world-class educators for a fraction of the cost is one of the reasons why my answer to 'is online yoga teacher training worth it' is yes. Aside from that, the flexibility of yoga teacher training online offers working individuals and primary parents the chance to finally fit yoga teacher training into their busy lives.
Discover THE PERFECT online yoga teacher training FOR YOU and begin your yoga teacher training journey today!
Some online yoga studios, online yoga teacher training programs, and brands that we write about may offer us a small commission should you decide to make a purchase or signup after reading our content. Thank you for enabling us to exist!