The decision to commit to a yoga teacher training certification course is a serious one. Yoga teacher training will require your financial investment, your time and dedication, some weeks of sore muscles, and then some! For you men and women who want to set out on your yoga teacher training career and wonder, can I do yoga teacher training over 40, or can yoga teacher training be done at any age, really? The answer to that is YES. And I wrote this for you.
It's understandable that people have a lot of questions before embarking upon this educational path that will shape their career as a yoga teacher. It is important to choose the right YTT for you as an individual. And it's important to know what you're getting into.
To clear up some of the common questions that many students have before beginning their first 200 hour yoga teacher training I've created this article that I hope will help remove any doubts from your mind about whether yoga teacher training is something you are ready for or not.
Let's get right into some fundamental questions many people want to be answered before beginning a yoga teacher training certification course.
---
Article content:
(Click any link below to jump directly to section)
---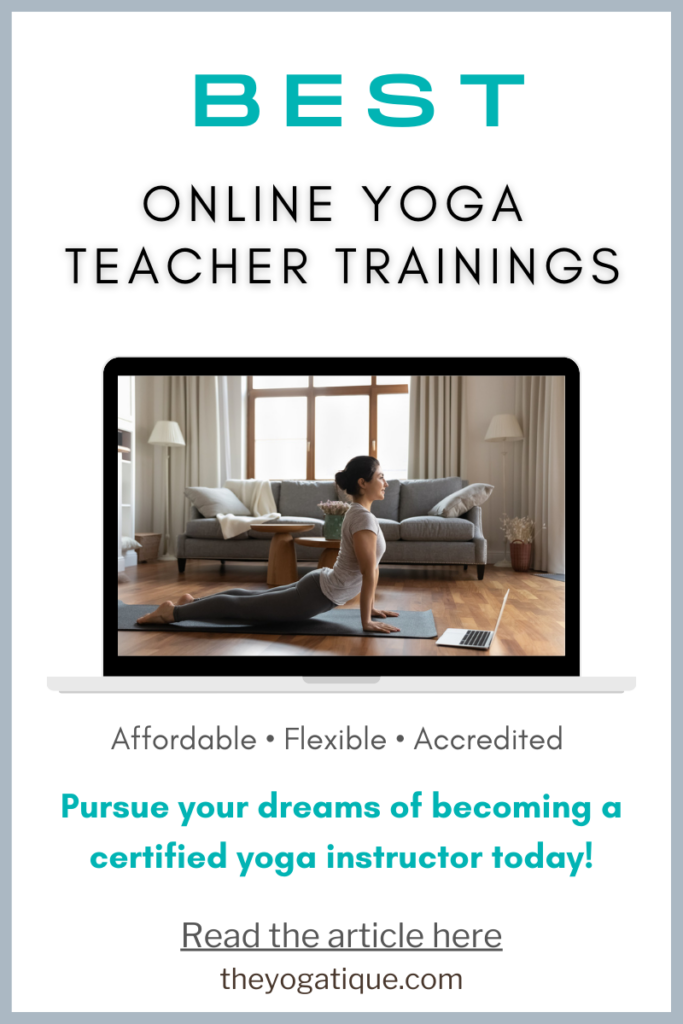 IS YOGA TEACHER TRAINING ON YOUR RADAR?
Online Yoga Teacher Training Offers
Affordability
Flexibility
Certification
Lifetime access
⬇Click below to discover the best Yoga Alliance registered online YTT's to join now ⬇
Can I do yoga teacher training over 40? Yes, of course you can!
You certainly can do yoga teacher training over 40 – I did it! Now the cat is out of the bag about my age, but I want to be candid about doing yoga teacher training over 40.
For anyone over 40 who feels any trepidation about getting certified to teach yoga – don't!
We all know that life gets really great after 40 anyways. You know what I'm talking about if you're already there.
Learn about my experience as a 40-something attending yoga teacher training with Briohny Smyth to get my inside scoop on the matter.
In case you don't know, Bri (who is also over 40!) now offers online yoga teacher training where you can learn her signature Aligned Yoga method. It's an amazing opportunity and experience.
Can a beginner join yoga teacher training?
Being familiar with yoga postures is certainly beneficial as a yoga teacher trainee, but beginners can do yoga teacher training so long as they love yoga.
With just a few months of a consistent yoga practice, you may find that the most common poses become second nature to you. And when that happens, you're really not a "beginner" anymore.
Besides being familiar with all of the basic postures and asanas, having a strong practice before beginning your teacher training program will prepare your body so that you don't get as sore (hopefully!) from the daily yoga sessions that will be a part of your yoga certification course.
In fact, some may say there are benefits to being newer to yoga as a teacher trainee. You won't need to do a lot of "unlearning" which some experienced yogis may find themselves doing in teacher training. I certainly did a lot of unlearning anyway. I needed to unlearn some bad habits.
You should have a consistent yoga practice to keep up with the physical demands of yoga teacher training. But that doesn't mean you need to be an advanced yogi, by any means.
How long should you do yoga before teacher training?
You do not need to be a 10 year veteran yogi to take a yoga teacher training. However, having some months or years of experience as a practicing yogi will certainly make some facets of yoga teacher training easier. 
For example, if yoga poses come second nature to you, you can work on refining the postures you will study in YTT (yoga teacher training) rather than trying them for the first time.
If you are quite new to yoga and you are eager to do a TTC (teacher training course), I suggest that you create flashcards and memorize the poses before beginning your studies. 
I also recommend establishing a consistent yoga practice before your teacher training begins. You can get 25% off Alo Moves here and take Sri Dharma Mittra's beginner yoga series on Alo Moves which breaks down 36 basic yoga poses. Each yoga posture even has its own video tutorial.
For photo images of each asana with definitions, check out Yoga Journal's pose guide, which has everything you need.
↓Great Yoga Alliance approved yoga teacher trainings you should look into↓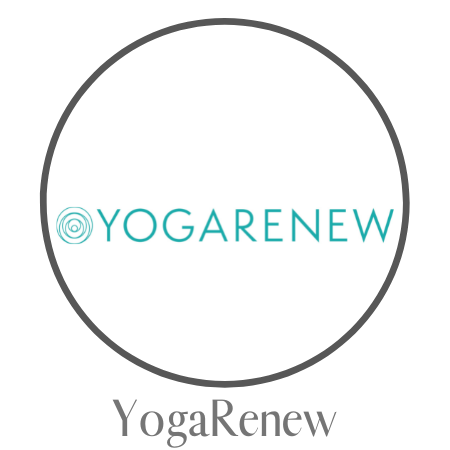 Best Price
• Yoga Alliance: 4.8/5
• 2,400+ reviews
• Self-paced
• $1,200 in free bonuses
• Offers 12+ yoga certifications
See Training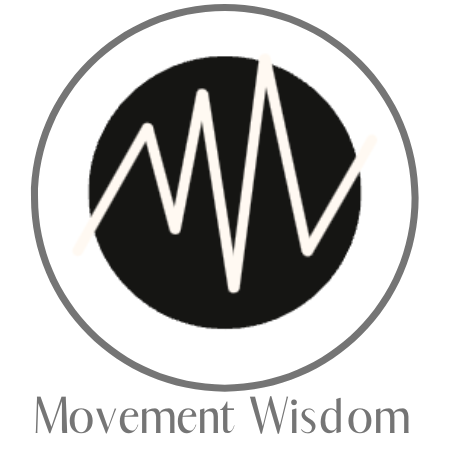 Most Popular
• Yoga Alliance: 5/5
• Learn 4 yoga styles
• Self-paced
• Expert educator
• Use code
YOGATIQUE
FOR $100 OFF
(If paid in full)
See Training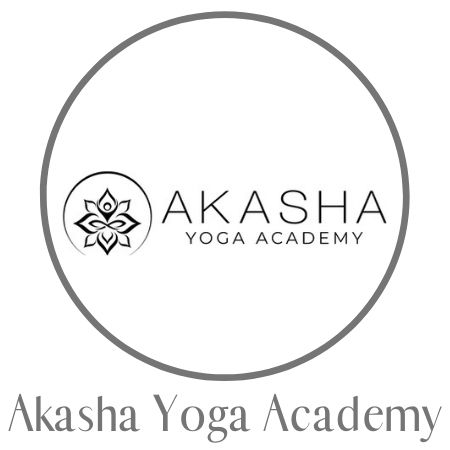 Most Heartfelt
• Deep & transformational
• Google: 4.9/5
• Curated certification paths
• Online or in-person in Bali
• Use code
THEYOGATIQUE
FOR 5% OFF
See Training
Is 200 hour yoga teacher training enough?
200 hour yoga teacher training is enough to start teaching yoga in a studio or online.
In fact, it is technically not required by law to hold a RYT-200 (Registered Yoga Teacher-200 hour) yoga teaching certificate to teach yoga. Still, it would be hard to get a job as a yoga teacher without first having successfully completed a 200 hour yoga teacher training certification course.
Most people begin by getting yoga certified at the 200 hour level. Following that, they may move on to a 300 hour yoga teacher training course.
Some serious yogis opt for a 500 hour yoga teaching training from the get-go. These people are the very ambitious types.
A 200 hour course from a RYS (Registered Yoga School) will give you all of the basic knowledge you need to be competent as a yoga teacher.
Subjects covered in a 200 hour yoga training include
Asana
Anatomy
Biomechanics
Ethics
History
Meditation
Philosophy
Physiology
Pranayama & Subtle Body
Professional Development
Teaching Methodology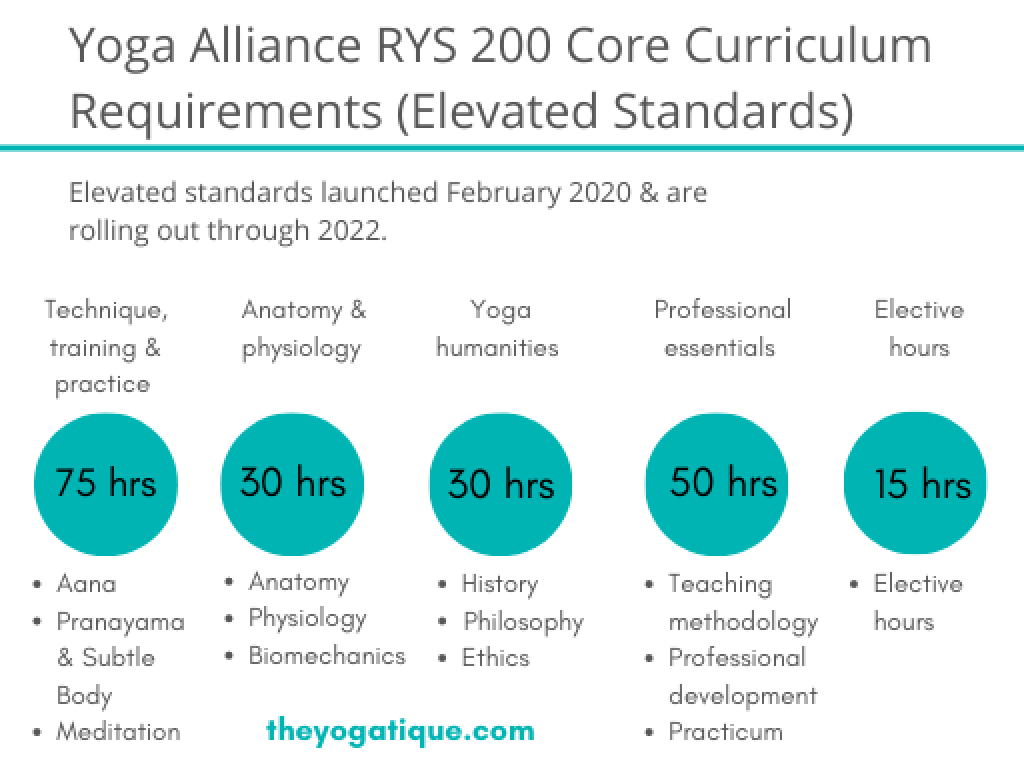 Takeaway on doing yoga teacher training at any age
Now that you know you can take yoga teacher training at 40, 50, 70 or at any age, it's time to treat yourself and your soul!
Discover the best yoga teacher training in Thailand if you've been dreaming of training in Paradise!
Discover THE PERFECT online yoga teacher training FOR YOU and begin your yoga teacher training journey today!
FAQ about yoga teacher training
Can a beginner do yoga teacher training?
Yes, a beginner can do yoga teacher training, but it is recommended that you have a strong and consistent yoga practice and are very familiar with the basic yoga poses. But you do not need to be at the level of doing handstands or firefly pose.
Can I teach yoga without a certification?
You will not be able to get a job as a yoga teacher without being a certified yoga instructor.
Some online yoga studios, online yoga teacher training programs, and brands that we write about may offer us a small commission should you decide to make a purchase or signup after reading our content. Thank you for enabling us to exist!