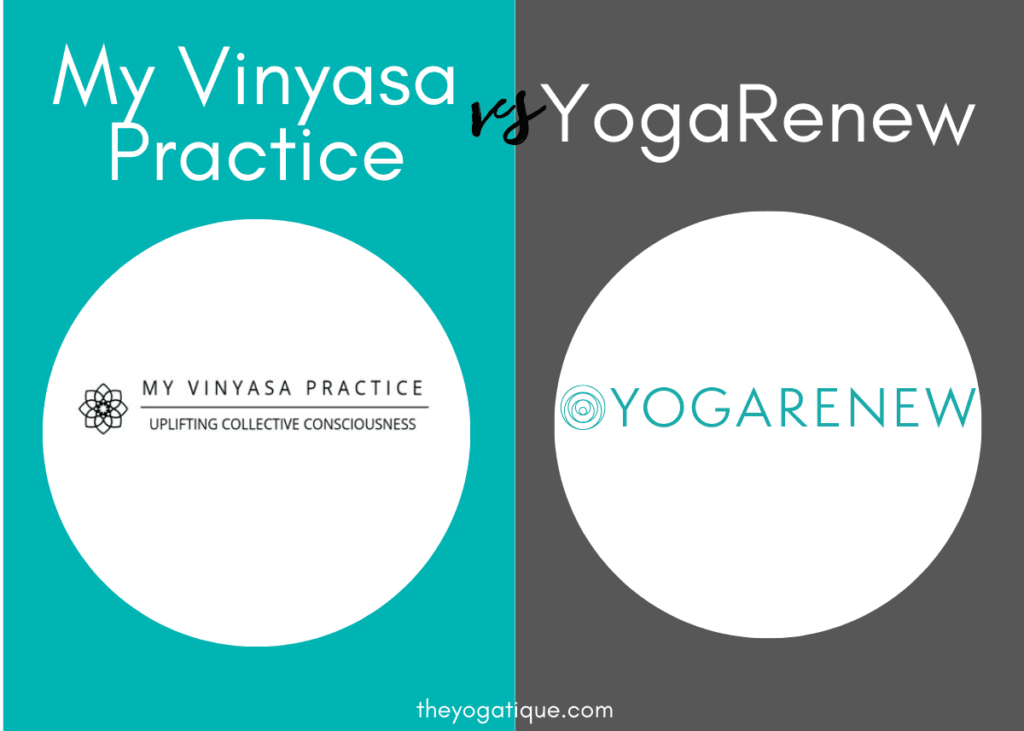 Have you been wanting a simple side-by-side comparison of two of the most popular and talked about online yoga teacher trainings My Vinyasa Practice and YogaRenew? Well, here it is – My Vinyasa Practice vs YogaRenew!
I have written extensively about both My Vinyasa Practice and YogaRenew, which are arguably two of the best online yoga teacher training certification courses that aspiring yoga teachers are choosing for their yoga teacher training online for a myriad of reasons.
If you've been having a hard time deciding which yoga teacher training course you should choose, this will hopefully help.
Both of these online YTT's are fantastic choices to enroll in to pursue 200 hour, 300 hour, or 500 hour yoga teaching certifications.
Both schools offer a range of CE (continuing education) courses for yoga teachers who are already registered with Yoga Alliance.
Those facts, alongside their attractive price points are some of the reasons why these online yoga schools are so popular.
Additionally, each also offers complementary online courses that you can enroll in if you want to simply further your own knowledge in certain areas like the Chakra system or Ayurveda.
And those types of programs you don't even need to be a certified yoga instructor, or even be on the path to certification.
If you simply want to dive deeper into certain areas of study, that is also available to you.
My Vinyasa Practice and YogaRenew consistently add new courses and bundles to their course catalogs.
In fact, they are doing this at impressive rates! Discover all of their current online yoga certification and course offerings below in the comparison chart.
Below, I'll you a very brief introduction to the directors of My Vinyasa Practice and YogaRenew, followed by an unbiased comparison chart that simply lists each of their offerings.
So let's get into this very simple My Vinyasa Practice vs YogaRenew article so that you can make your decision and begin, or further, your yoga studies with your chosen school!
---
Article content:
(Click any link below to jump directly to section)
---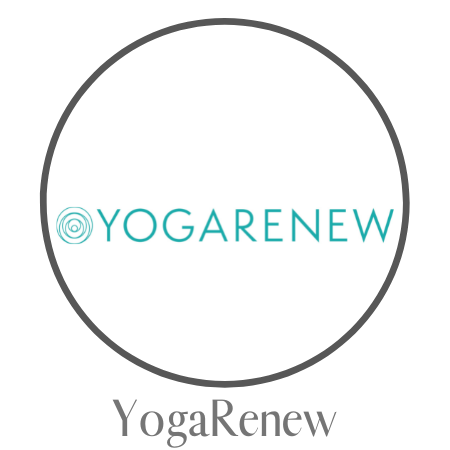 Most Popular
• Yoga Alliance: 4.8/5
• 2,400+ reviews
• Self-paced
• $1,200 in free bonuses
• Offers 12+ yoga certifications
See Courses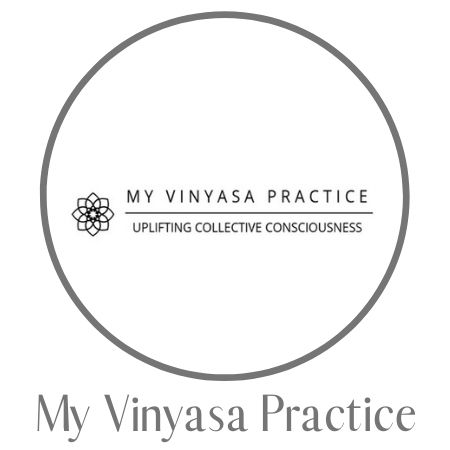 2nd Best
• Yoga Alliance: 4.79/5
• 3,500+ reviews
• Self-paced
• No free bonuses
• Offers multiple training bundles
See Courses
My Vinyasa Practice vs YogaRenew – meet the yoga directors
Kate & Patrick – Directors of YogaRenew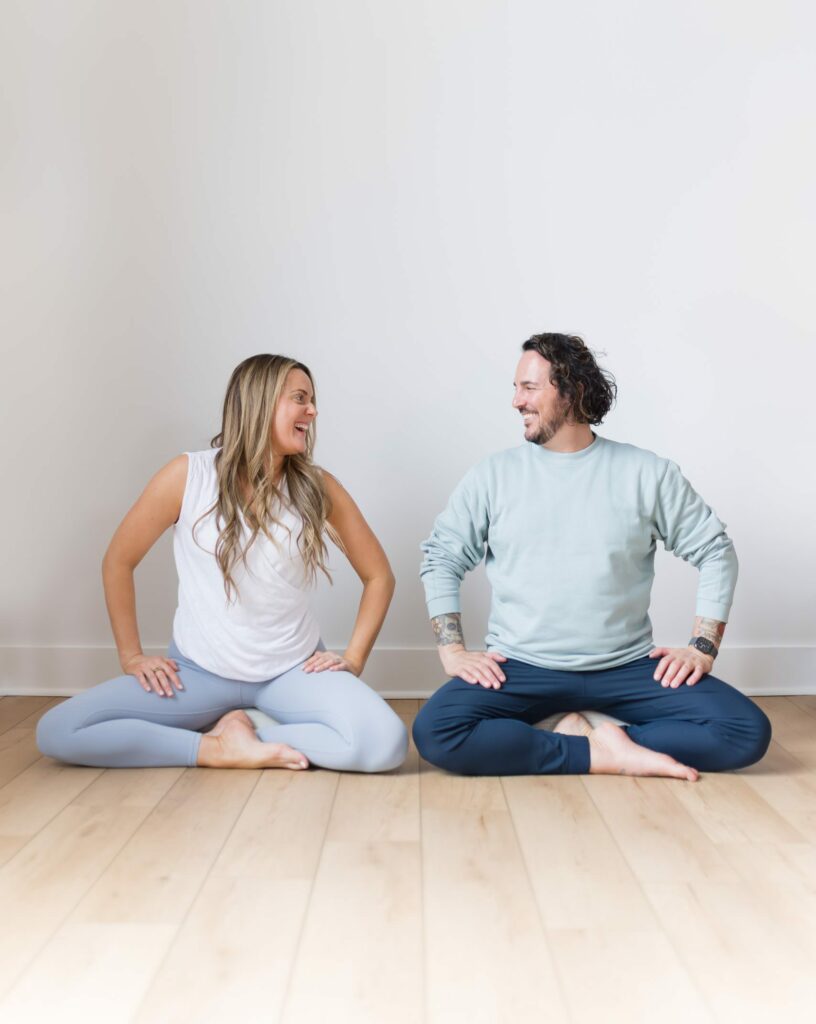 YOGA RENEW DIRECTORS
KATE LOMBARDO: E-RYT 500, YACEP
PATRICK FRANCO: E-RYT 500, YACEP
YogaRenew has a team of two sitting as Directors of their online school, Kate Lombardo and Patrick Franco. This dynamic duo is supported by a team of over 20 Certified Yoga Teachers whose specialties range from Yin to Vinyasa and Astrology to Anatomy. They've got all of the bases covered.
Kate
Kate is a E-RYT 500, and she is also a certified Yin Yoga teacher and a YACEP (Yoga Alliance Continuing Education Provider).
Patrick
Patrick is a E-RYT 500, YACEP, and he has a Master's Degree in Acupuncture.
(Learn more about various Yoga Alliance certifications and the differences between RYT-200 RYT-300 and RYT-500 if you're still a little confused by ALL of the different abbreviations!)
YogaRenew opened their gorgeous new in-person yoga studio in Hoboken, New Jersey in 2022, so if you're nearby, be sure to stop in and take a peek! It is gorgeous!
One appealing reason to choose YogaRenew is because of all the freebies they offer with enrollment. It's pretty impressive. Like $1,200 in value impressive.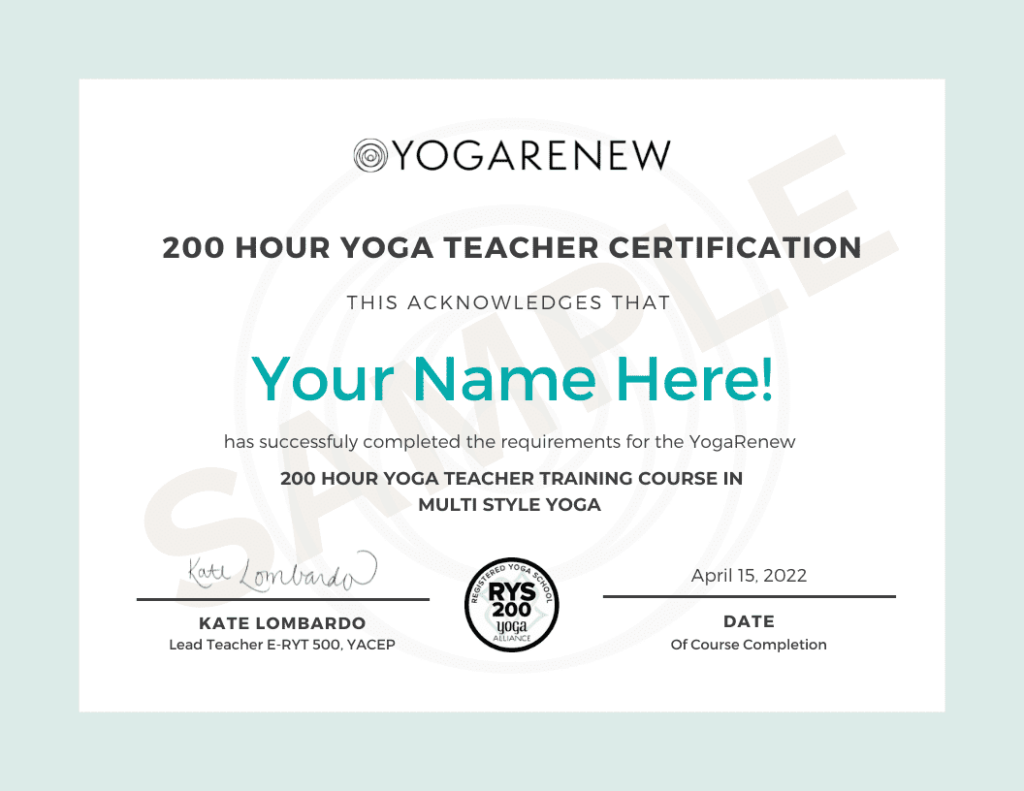 Freebies included with 200-hr training include: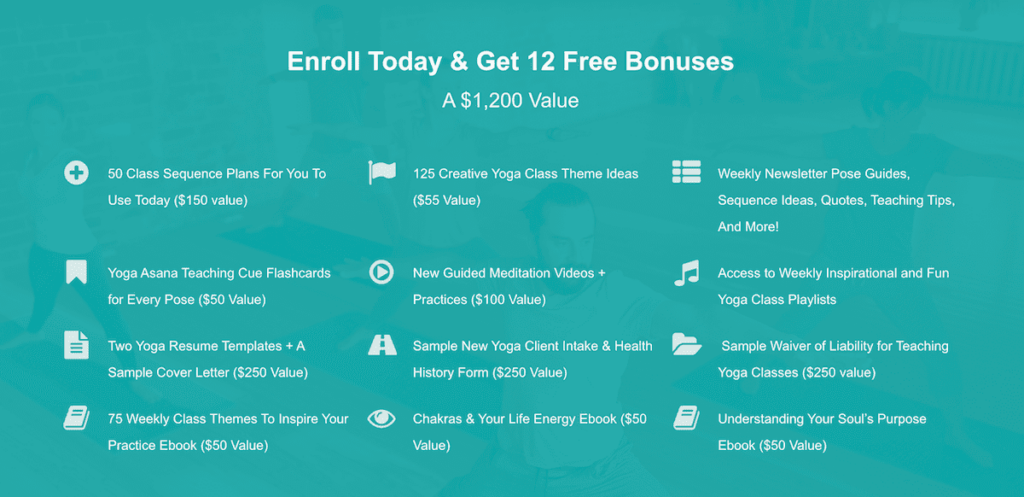 50 done-for-you class sequences
125 creative yoga class theme ideas
Weekly newsletter pose guided
Sequence ideas
Quotes
Yoga asana teaching cue flashcards for every pose
Guided meditation videos
Weekly inspirational yoga class playlist
Two resume templates & sample cover letter
Sample new yoga client intake form
Sample waiver of liability
75 weekly class themes
Chakras & your life energy e-book
Understanding your soul's purpose e-book
Yogarenew features:
Access to course materials
Lifetime
Yoga Alliance rating
4.8
Course includes

Videos, readings, workbooks, handouts, lectures, live weekly Zoom calls

, community FB group.
Course style (self-paced or cohort)
Self-paced
Duration of course
Self-paced
Max time allowance to finish course
Lifetime
Payment plan options
Pay in full OR over 6 months
Cancellation
30 days
Style of yoga
Vinyasa
Yoga teaching certifications offered
200-hour, 300-hour, 500-hour
Yoga Alliance Registered School
Yes
Next start date
Rolling start (start anytime)
see training
YogaRenew
Yoga Alliance certified ✔️
Lifetime access to course materials ✔️
Start course immediately upon enrollment ✔️
Michelle Young – Founder/Owner/Director of My Vinyasa Practice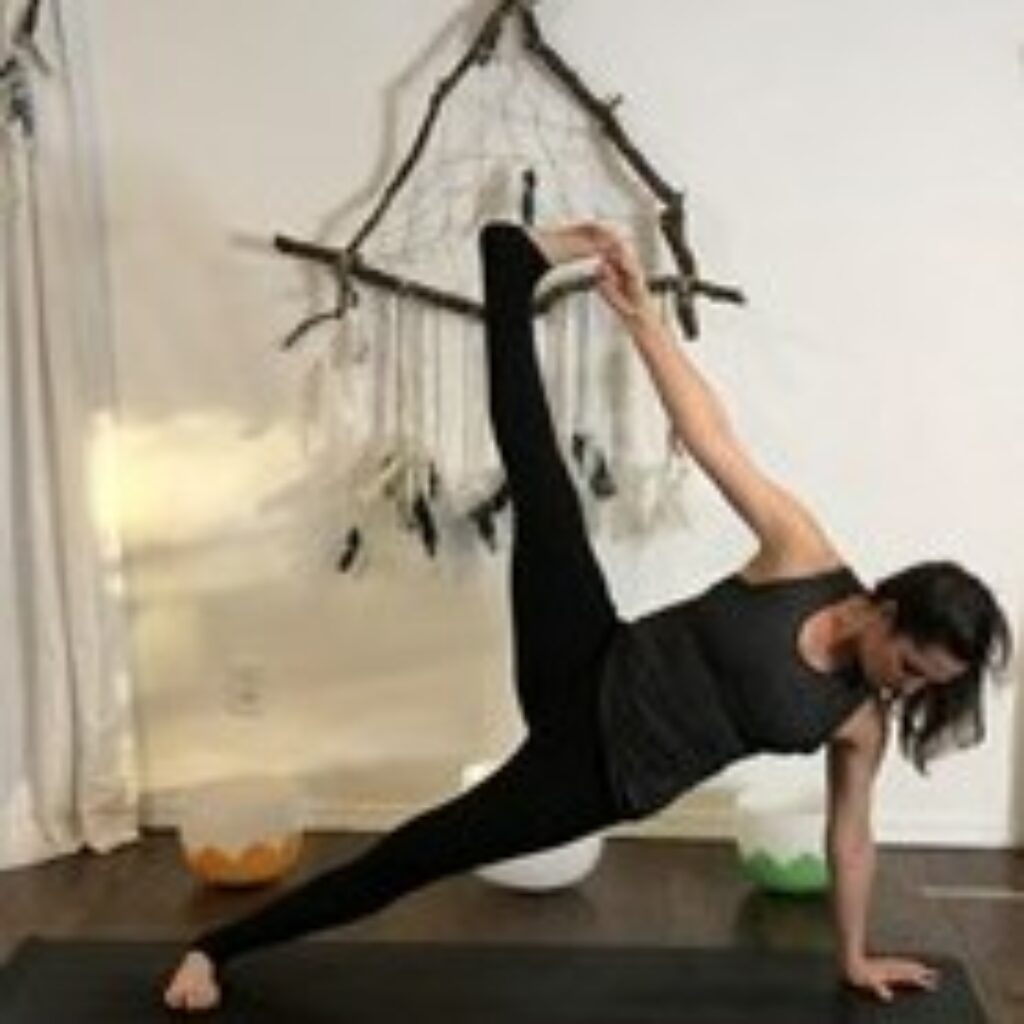 MY VINYASA PRACTICE DIRECTOR
MICHELLE YOUNG: C-IAYT, E-RYT 500, YACEP
Michelle Young
My Vinyasa Practice is owned and directed by Michelle Young, a highly qualified yoga educator who holds numerous certifications. In fact, Michelle's teaching credential is: C-IAYT E-RYT 500. So, what does that mean, you ask?! Let's deconstruct it:
C-IAYT indicates Michelle's Certification with the International Association of Yoga Therapists.
E-RYT 500 indicates that Michelle is an Experienced Registered Yoga Teacher with the Yoga Alliance who has completed a minimum of 500 hours of yoga teacher training with a Yoga Alliance Registered Yoga School, and has a minimum of 4 years of teaching under her belt (that is where the E comes in in the title – it stands for 'Experienced').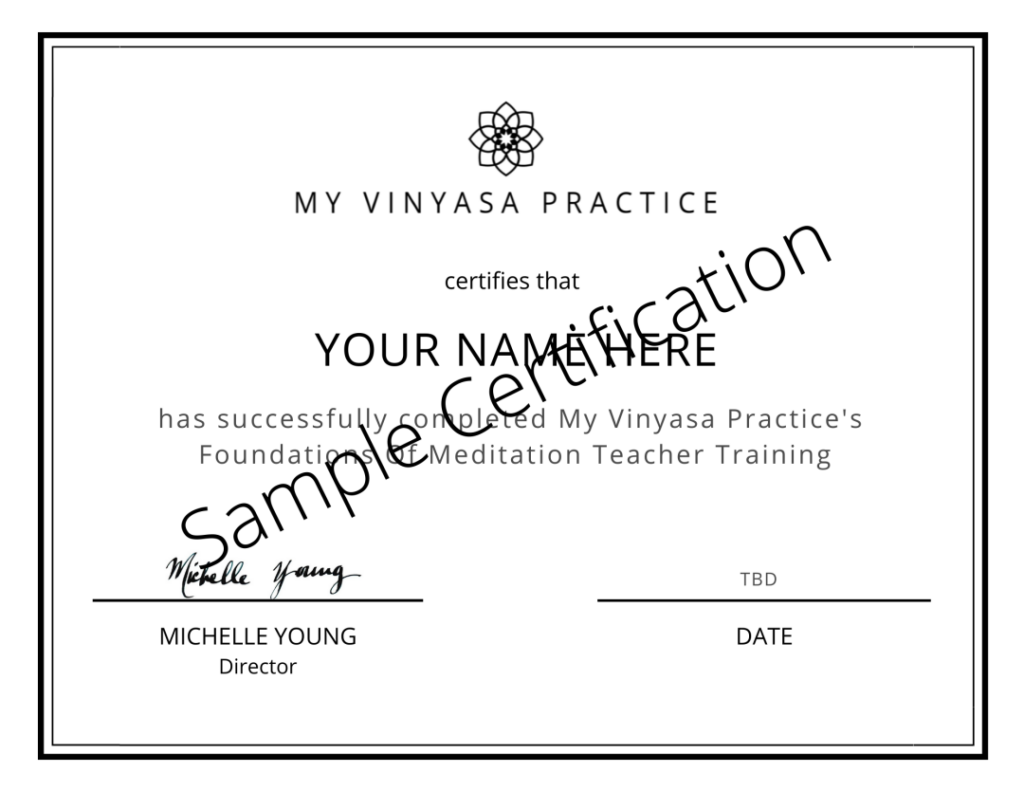 My Vinyasa Practice features:
| | |
| --- | --- |
| Course access: | Lifetime |
| Cancellation policy: | 30 days |
| Yoga Alliance rating: | 4.8 |
see training
My Vinyasa Practice
Yoga Alliance certified ✔️
Lifetime access to course materials ✔️
Start course immediately upon enrollment ✔️
My Vinyasa Practice vs YogaRenew – an unbiased comparison
As you may now realize now, both of these organizations are led by highly-qualified individuals and educators!
To leave the decision of which school you should choose to your sole discretion, below, I've simply outlined the current course offerings for each yoag teacher training institution.
↓Click the links below to discover today's discount offers on
My Vinyasa Practice & YogaRenew↓
My Vinyasa Practice
YogaRenew
Takeaway on My Vinyasa Practice vs YogaRenew
Regardless of which yoga teacher training you ultimately choose to enroll in, you won't be disappointed.
Both My Vinyasa Practice and YogaRenew are highly rated on Yoga Alliance and have hundreds and hundreds of positive reviews made by previous graduates.
FAQ about online yoga teacher training
What is the cost to become a yoga teacher online?
200 hour online yoga teacher training costs roughly $500-$3,000. My Vinyasa Practice and YogaRenew are both great certification course options if you're looking for affordable online yoga teacher training, as they are both at the very low end of the course cost spectrum.
How long does it take to become yoga certified online?
Realistically online yoga teacher training takes a minimum of about 4 months to complete assuming the trainee is attending the course part-time. Both YogaRenew and My Vinyasa Practice offer lifetime access to the course materials, so their online yoga teacher training programs give students as much time as required to complete the course and get certified.
Some online yoga studios, online yoga teacher training programs, and brands that we write about may offer us a small commission should you decide to make a purchase or signup after reading our content. Thank you for enabling us to exist!