Hey yogi, do you want to discover the details about YogaRenew, one of the most affordable and popular Yoga Alliance certified online yoga teacher training certification programs you should consider joining? Then this Yoga Renew teacher training review is for you!
YogaRenew has created quite a buzz in recent years among yogis all over the world, and for good reasons. The school's dedication to creating high-quality and well-priced yoga certifications makes them an appealing choice for aspiring yoga teachers. And with an average school review rating of 4.8 out of 5 from 2,258 reviewers on Yoga Alliance, there's proof that past students have loved their experience!
Read on as we reveal how and why YogaRenew has blossomed into one of the most successful online yoga teacher training schools you should join to become a certified yoga teacher.
In this article, we'll dive into their 200 hour, 300 hour, and 500 hour online YTT courses, as well as their Restorative and Yin certifications, and more.
---
Article content:
(Click any link below to jump directly to section)
---
Yoga Alliance certified online YTT with YogaRenew
YogaRenew is a Yoga Alliance certified online yoga teacher training program and an industry leader in the online yoga teacher training space. This Yoga Alliance online training has successfully graduated and certified thousands of yoga teachers since 2016.
YogaRenew's syllabus has been approved by the Yoga Alliance (see details of the syllabus below). This means that all of the required yoga teacher training subjects are covered, and that the entire program meets Yoga Alliance standards. Yoga Renew is a RYS (Registered Yoga School) with Yoga Alliance. Thus, you are eligible to register as a RYT (Registered Yoga Teacher) with Yoga Alliance upon successful completion of any Yoga Renew YTT program.
How much does YogaRenew cost?
Over the years YogaRenew has stayed true to their mission of making yoga teacher training accessible to all by keeping the tuition costs down.
By enrolling in YogaRenew's online yoga certification programs, you will literally save yourself thousands of dollars as compared to other yoga teacher training programs.
Even at the full price of $437 YogaRenew is a bargain for online yoga instructor training. That said, YogaRenew is actually on sale. Check the links below for YogaRenew's current special discount offers.
There are a few other online yoga teacher training programs priced under $500 that you can attend to become a yoga teacher online. Siddhi Yoga Institute and My Vinyasa Practice are also priced in the same price range, but typically online yoga teacher certification courses run well over $1,000.00.
How to get a Yoga Renew coupon?
You can get a Yoga Renew coupon by visiting their website and seeing today's YogaRenew pop-up coupon promo.
Yoga Renew keeps everyone on their toes with different daily promos visible and availablt to everyone and anyone who visits their site. Click the links below to see their current pop-up coupon promo with today's deal.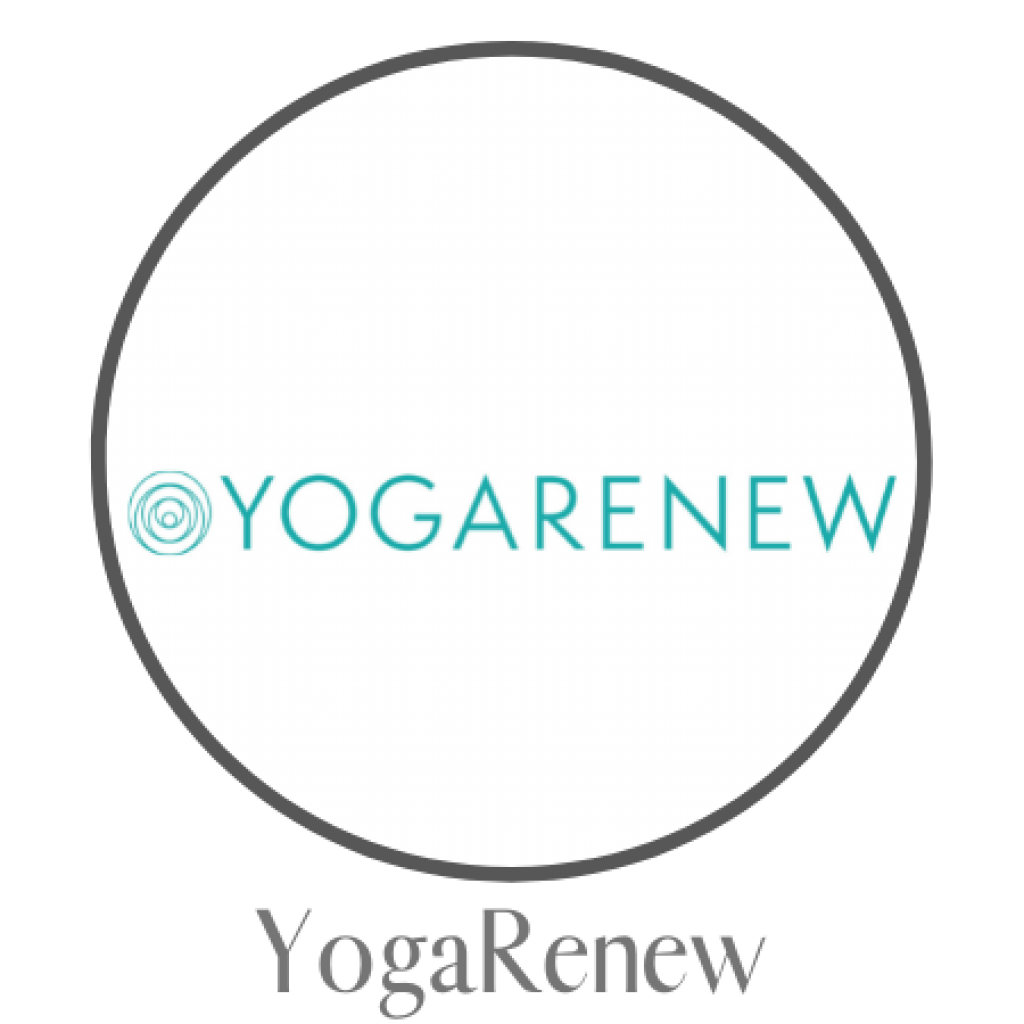 CHECK OUT YOGARENEW'S LATEST OFFERS
Minimum

$70 off

all online yoga teacher training certifications ✔️
Discover their latest courses & training bundles ✔️
12 free bonuses – $1,200 value ✔️
⬇Visit YogaRenew below & enroll today⬇
What's next after earning your YogaRenew teaching certification?
You will be qualified to teach yoga anywhere after completing this yoga teacher training. This includes yoga studios, teaching on YouTube, creating your own paid yoga membership platform, or creating your own yoga app. You will be qualified and certified to do it all!
In fact, there's really never been a better time to become an entrepreneur in the yoga space. The options of what you can do with a yoga teaching certificate are limitless with the rise in popularity of online yoga platforms like Glo, Alo Moves, and private membership communities that many yogipreneurs launch after completing yoga teacher training.
Achieve your yoga instructor certification, then follow your dreams of teaching. Or simply enroll to deepen your knowledge of yoga or to improve your personal practice. It's up to you!
Who are the YogaRenew instructors & directors?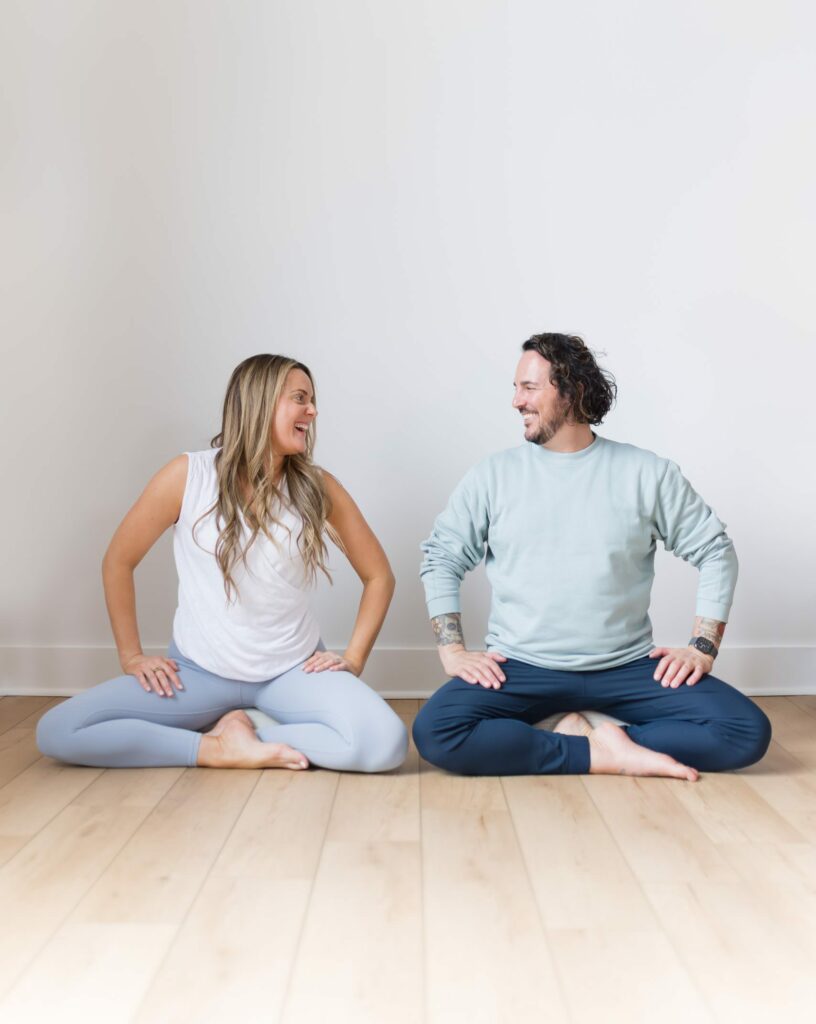 YOGA RENEW DIRECTORS
KATE LOMBARDO: E-RYT 500 & YACEP
PATRICK FRANCO: E-RYT 500 & YACEP
YogaRenew's educational staff is comprised of a team of highly qualified yoga educators. Patrick Franco and Kate Lombardo, the school's lead educators, are both registered with Yoga Alliance as E-RYT 500+. Learn more about Patrick and Kate below.
Patrick Franco
Patrick has been practicing yoga and leading yoga classes for over 20 years. Patrick is known for his magnetic personality, his deep knowledge of eastern medicine, his passion for his craft, and his exuberant personality. He is also a licensed acupuncturist in the state of New York. As well as being a E-RYT 500, Patrick has also completed 330 hours of study at the Iyengar Institute of New York.
Kate Lombardo
Kate registered with Yoga Aliance in 2015, and she has been running award-winning yoga studios for over a decade. Aside from that, she has taught tens of thousands of students around the world. Kate has also been facilitating yoga teacher trainings for over 10 years.
Kate and Patrick are supported by 23 educators, each teaching in their own respective area of expertise ranging from Astrology to Pre-Natal to Yin, and more.
Is YogaRenew legit?
This question about the legitimacy of online yoga training comes up often. The internet can offer opportunities for both fraudulent and valid businesses to flourish. And this goes for all industries, including yoga.
Social confirmation and reading thoughtful and constructive reviews is one way to ensure you join a legit online YTT. YogaRenew may not have the thousand-dollar price tag or the celeb yogi teachers, but it is as legit as it gets.
By becoming a part of this Yoga Alliance online teacher training you will embark on a learning journey that will undoubtedly ignite your curiosity and inspire you to continue to build upon the solid educational foundation that you gained in your training.
Why become a certified yoga teacher?
If you're still on the fence about choosing yoga teaching as your career, check out our top 5 reasons to become a yoga teacher, which has some surprising facts about what a career as a yoga teacher offers!
Yoga teaching as a profession has a very bright future ahead with the popularity of online yoga classes and courses. Business opportunities are plentiful in the yoga industry.
As a yoga teacher, you have the opportunity to change lives on and off the mat. And your yoga teacher training journey will be one of self-discovery and inquisition.
Even if you don't have aspirations to actually teach yoga to students, you can still improve your self-practice and refine your alignment by going through a certification course.
YogaRenew online yoga teacher training course features:
| | |
| --- | --- |
| Cost: | $199 -$900 (depending on certification) |
| Monthly payment plan option: | Yes |
| Teaching certification: | 200 hour, 300 hour, 500 hour+ |
| Style of yoga: | Vinyasa |
| Lifetime access to course material: | Yes |
| Live online access to faculty: | Yes |
| Maximum time allowance to complete program: | Lifetime |
YogaRenew online yoga teacher training course costs:
Yoga Renew payment plan options:
| | |
| --- | --- |
| Pay in full – save 10% | |
| 3 month & 6-month payment plan options depending on course | |
Yoga Renew school ratings:
| | |
| --- | --- |
| Yoga Alliance Overall School Rating | 4.81/5 |
| Yoga Alliance Net Promoter Score | 8.9/10 |
| Google Reviews | 5/5 |
The Yogatique Critique: Yoga Renew Review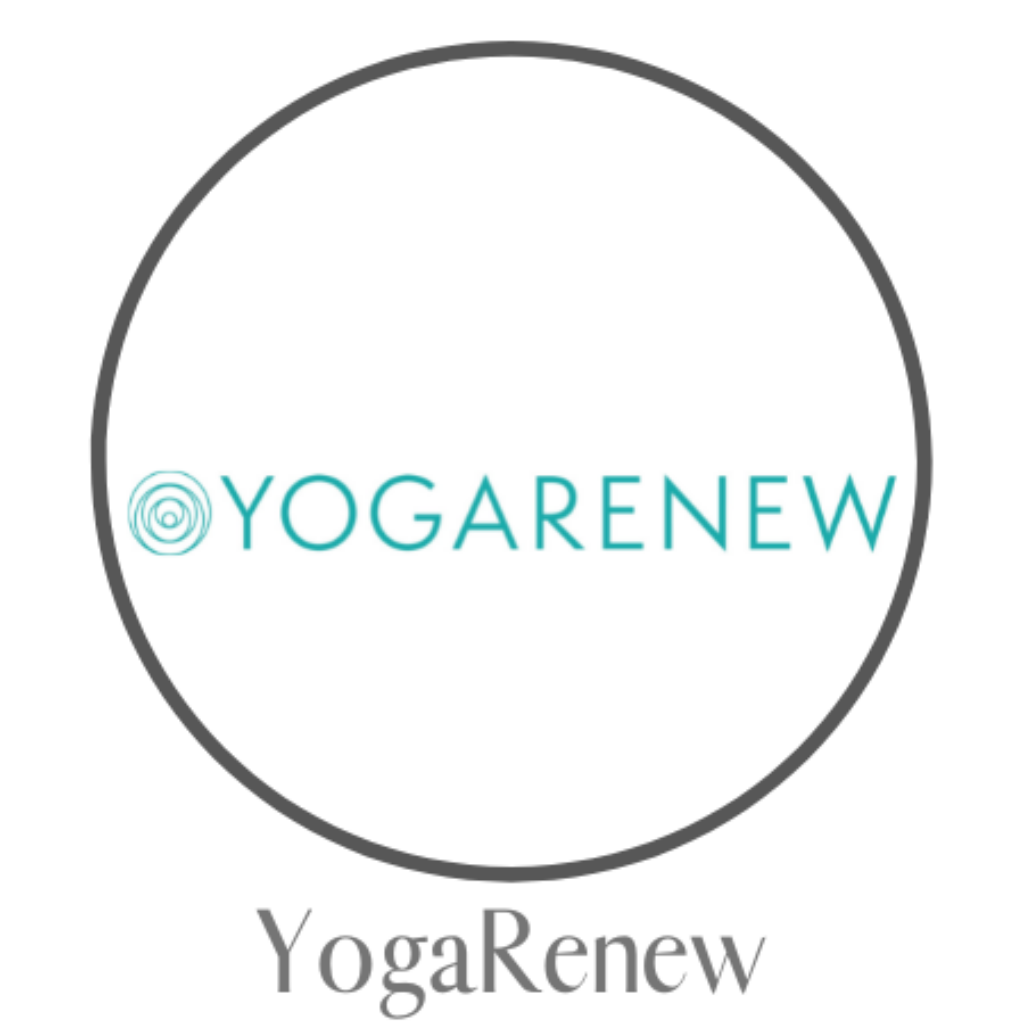 200-hr Certification
Signup for the YogaRenew RYT 200 online yoga teacher certification program to deepen your understanding of yoga theory and history, and to feel confident and qualified to guide students in the physical asana practice after completing the course.
This dynamic online YTT approaches teaching from several different angles to give you a full immersion experience. The educational program includes lectures, videos, required reading, workbooks, and tests. There are also weekly Zoom calls with the team of mentors and course Directors.
There are 12 main core topics covered in the 200-hour YogaRenew online YTT syllabus.
200-hour training syllabus includes
History & Philosophy:
The Yoga Sutras
8-Limbs of Yoga
Upanishads
Bhagavad Gita
Yoga Anatomy:
The Spine
Muscles & Nerves
Skeletal & Connective Tissue
Foot, Knee & Hips
Breath & Bandhas
Shoulders & Arms
The Psoas
The Bodily Systems
The Asanas:
6 Principles of Alignment
Understanding the 5 Categories
Detailed "How To" for 50 Different Postures
Adjustments & Modifications
Teaching Cues
Injury Considerations
What to Look For When Teaching
Pranayama:
Detailed 'How To'
Classroom Guidance
Benefits
Modifications & Considerations
Teaching Cues
Meditation:
History
Anatomy of Meditation
Benefits
Detailed 'How To'
Guiding Meditation
Yoga Business & Marketing:
Finding Teaching Opportunities
Outreach
Branding & Marketing
Mudras:
Benefit
Guidance & Consideration
Teaching Tips:
11 Key Qualities of a Great Yoga Teacher
Develop Your Voice
Class Room Set-Up:
Building Your Class Experience
Sequencing & Structure:
Creative Imagery
Developing Your Sequence
Safe Class Structure
Building Class Themes
Beyond the Mat:
Qualities of a Great Yoga Teacher
Overcoming Fears & Developing Confidence
Discover Your Style
Ethical Considerations
Chakra Therapy:
Energetic Associations
Healing Affirmations
Associated Postures
Different Styles of Yoga:
Hatha
Yin Yoga
Hot Yoga
Kundalini
Iyengar Yoga
Restorative Yoga
Vinyasa Yoga
Ashtanga
enroll Now
YogaRenew 200-hr
Start today ✔️
Lifetime access ✔️
12 free bonuses – $1,200 value ✔️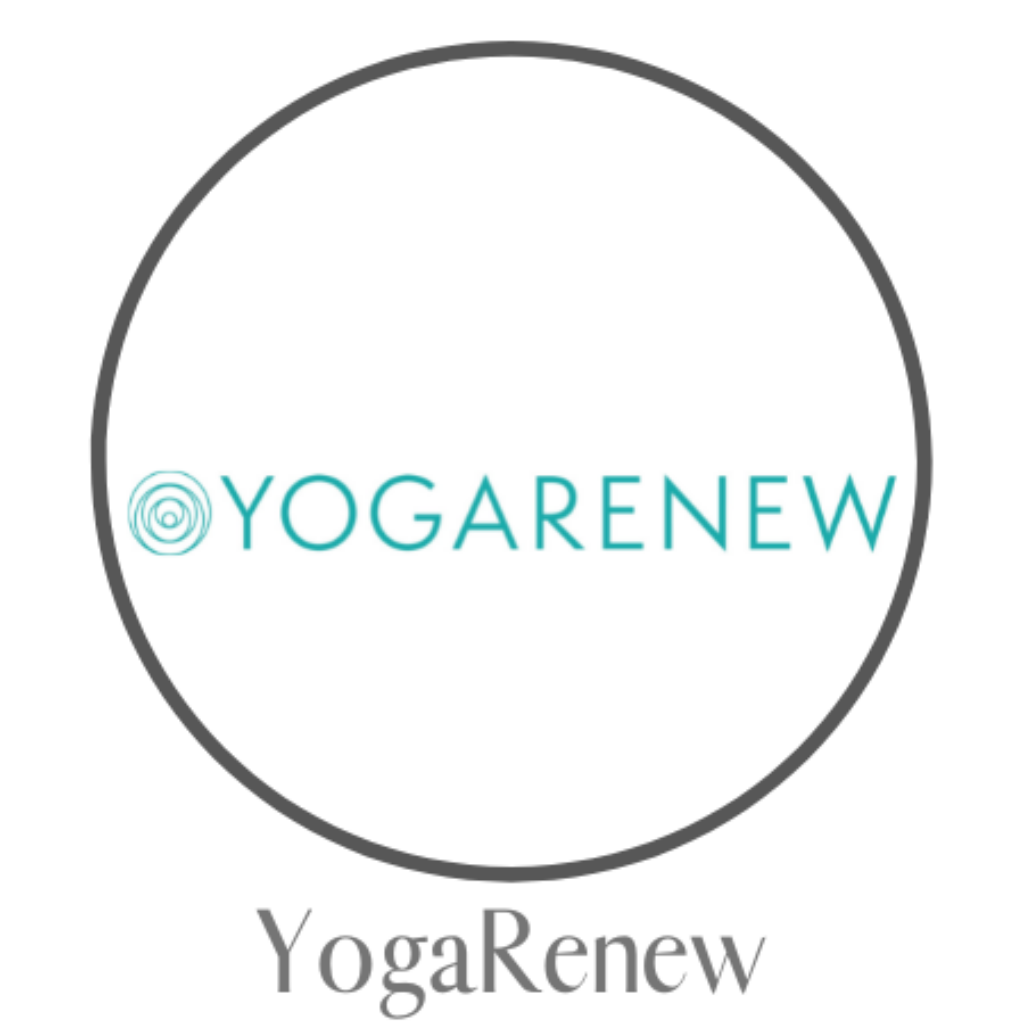 300-hr Certification
This advanced 300 hour online yoga teacher training certification course builds on the 200 hour curriculum outlined above. The 300 hour course expands your understanding of philosophy, theory, and asanas.
Learning materials include: 8 Limbs of Yoga workbook, Seva teaching assignment, Yoga Sutras teaching assignment.
300-hour training syllabus includes
Advanced Asana Study:
Learn how to teach advanced postures.
Yoga History:
Learn about yoga's integration into the western world.
Advanced Study of the Ancient Texts:
Discover how ancient teachings relate to the modern world.
Understanding Different Styles:
Learn to better understand structural differences in different types of yoga styles.
Working with Injuries:
Learn how to properly guide modifications that might be required for some students due to injuries.
Tension & Compression:
Learn how to guide students more safely who are experiencing tension or compression.
Chair Yoga:
Discover chair yoga poses to incorporate or suggest in your classes.
Ayurveda:
Learn about the 3 Doshas and discover ancient Ayurveda healing techniques.
Yoga Nidra:
Learn how to set up and guide your own yoga nidra class.
Advanced Teaching Techniques:
Learn how to cater to a diverse class of students who may be at different skill levels.
Advanced Philosophy:
Dive deep into the Yoga Sutras and learn how to teach the principles to your students and incorporate them into your classes.
Advanced Class Themes:
Learn how to create inspiring advanced classes and sequences.
Meditation Techniques:
Learn about several different guided meditation techniques.
Advanced Pranayama:
Better understand Pranayama techniques and how to incorporate them into your classes.
Seva & Being In Service:
Learn about this pillar of the yogic way of life.
Teaching Inspiring & Creative Classes:
Learn how to develop inspiring and interesting classes.
Advanced Alignment & Sequencing:
Understand advanced alignment and sequencing.
Personal Development:
Learn about goal setting and creative visualizing to help you further your yoga teaching career.
Yoga for Special Groups:
Learn principles for creating classes for special groups such as children, prenatal, etc.
Yoga Ethics:
An important look at the ethical side of teaching yoga.
enroll Now
YogaRenew 300-hr
Start today ✔️
Lifetime access ✔️
12 free bonuses – $1,200 value ✔️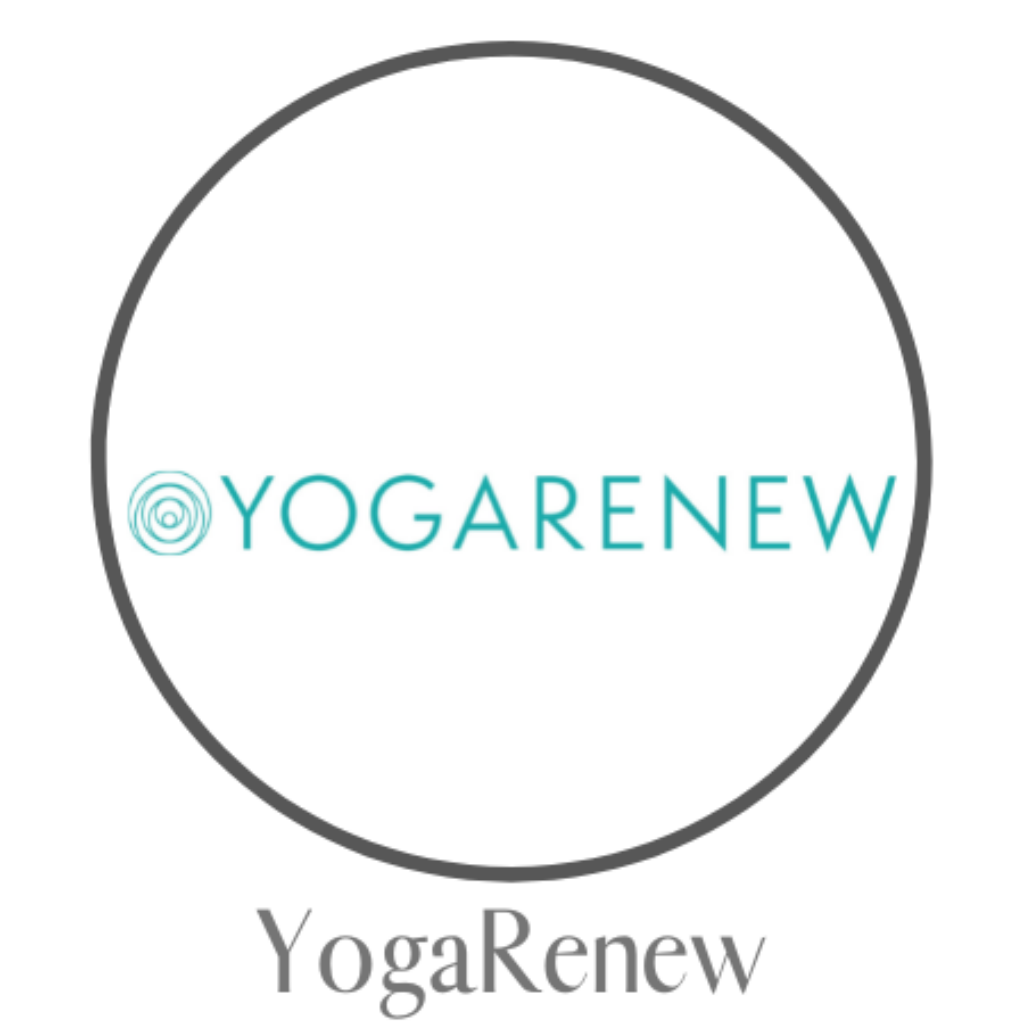 This 500 hour course is for the committed student who knows they want an advanced yoga certification. This 500 hour teacher training combines the 200 hour and the 300 hour courses plus some added subjects.
500-hour training syllabus includes
Teaching Cues:
Learn how to precisely cue over 50 different poses.
5 Bandhas of Yoga:
Understand how the 5 bandhas relate to yoga alignment.
Learn 5 Categories of Asanas:
Learn sequencing and alignment foundations.
The Yoga Sutras of Patanjali:
Learn about the 8 limbs of yoga and how they relate to yoga today.
Sanskrit:
Understand basic Sanskrit terms and definitions.
Hands on Adjustments:
Learn how to appropriately adjust your students.
Chakra Yoga Therapy:
Get to know the chakra system better and how to heal chakras through yoga.
Class Experience:
Explore how to become an animated and engaging yoga teacher.
Explore Creative Imagery in Teaching Cues:
Learn empowering yoga verbs and teaching cues.
Classroom Props:
Learn about the various different types of yoga props and how to suggest them and use them.
Living a Yoga Lifestyle:
Explore ways to embody a yogic lifestyle.
Yoga Business & Marketing:
Learn how to run and create a successful yoga business.
enroll Now
YogaRenew 500-hr
Start today ✔️
Lifetime access ✔️
12 free bonuses – $1,200 value ✔️
Takeaway: Pursue your yoga teaching ambitions with YogaRenew – one of the pioneers in the online yoga teacher certification space and one of the best online yoga teacher training programs available at a price point of well under $1,000.00.
For more online yoga teacher training options and two other courses worth considering, Yoga International, Santosha Yoga Institute, Awakening Yoga Academy, and DoYogaWithMe could be good to consider, but they are priced substantially over $1,000.
Some online yoga studios, online yoga teacher training programs, and brands that we write about may offer us a small commission should you decide to make a purchase or signup after reading our content. Thank you for enabling us to exist!
FAQ about YogaRenew
Is YogaRenew Yoga Alliance approved?
Yes, YogaRenew is a Registered Yoga School with Yoga Alliance. Under the Yoga Alliance COVID provision, YogaRenew's online yoga teacher training courses became Yoga Alliance certified along with many other online YTT programs.
Does YogaRenew offer payment plans?
Yes, YogaRenew offers 3 payment plan options for each of their yoga teacher training programs: 5 month payment plan, 6 month payment plan, or pay in full upfront and save 10%.
How long do I have access to the course materials?
YogaRenew offers lifetime access to the curriculum to their students.
Can you teach yoga with a 200 hour certification?
Yes, you can teach yoga with a 200 hour certification. A 200 hour certification is the minimum amount of hours required to teach yoga at most establishments. 200-hrs is the standard certification that most yoga teachers attain first before then going on to earn a 300 hour or 500 hour certification if so desired. But the place to begin is with a 200 hour certification, first and foremost.
How much does 200 hour yoga teacher training cost?
The cost of a 200 hour yoga teacher training can vary – vastly. An affordable 200 hour yoga teacher training can cost as little as $400, and a pricier yoga teacher training can cost up to nearly $3,000. Online yoga teacher training will save you hundreds, if not thousands of dollars, and there are countless options for online YTT now. Some of these are developed and created by some of the most famous yogis and famous yoga studios in the world. If you're contemplating attending 200 hour yoga teacher training, consider joining an online yoga certification course and save yourself money!