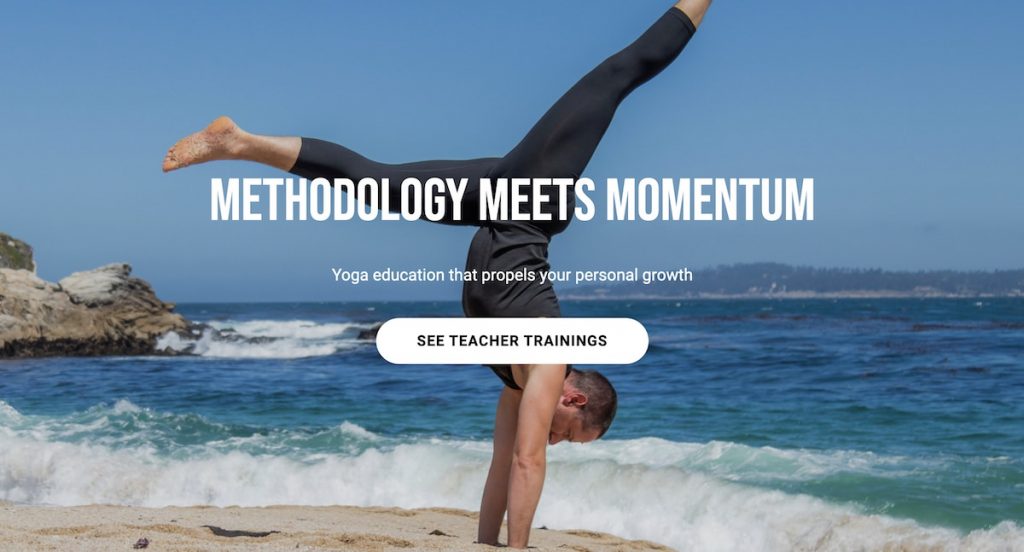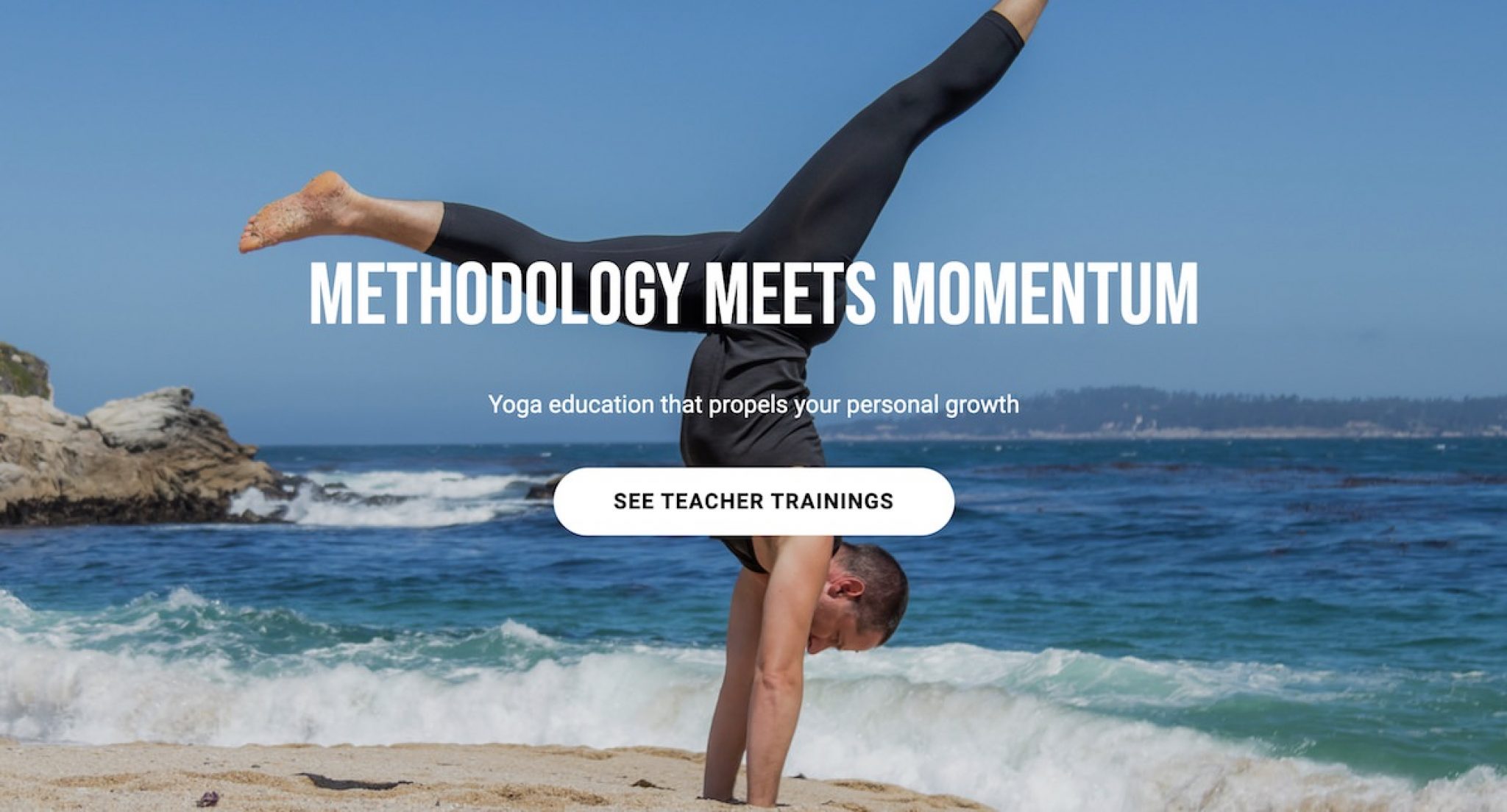 If you're anything like me, you were beyond intrigued after hearing about Noah Mazé and Rocky Heron's new online yoga teacher training, which promises to be a fascinating, deep, and multi-sensorial online yoga teacher training experience. If you've been curious to learn more about this incredible online yoga certification course designed and led by Noah Mazé and Rocky Heron, you're in the right place to discover all of the details! Keep reading and dive into this groundbreaking online yoga teacher training course with us.
This opportunity to train under the guidance of Noah and Rocky for a fraction of the cost of in-person training is an exciting opportunity that's not to be overlooked.
---
Article content:
(Click any link below to jump directly to section)
---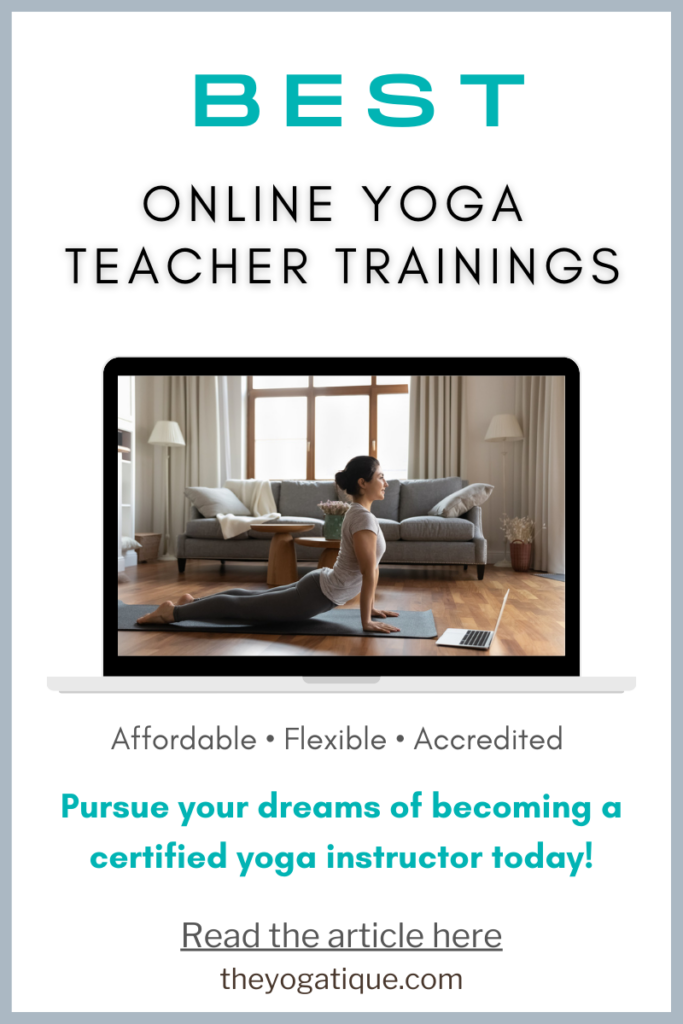 IS YOGA TEACHER TRAINING ON YOUR RADAR?
Online Yoga Teacher Training Offers
Affordability
Flexibility
Certification
Lifetime access
⬇Click below to discover the best Yoga Alliance registered online YTT's to join now ⬇
About the Maze Method
The Mazé Method was founded by Noah Mazé, a yoga practitioner since the age of 14.
Noah's life work has been immersing himself in the study of the ancient lineages of yoga. His calling is to share his deep knowledge of the physical practice, the mythology that yoga is bathed in, and its ancient traditions with aspiring yoga teachers.
This involved online yoga certification course will ask for a high level of commitment to your studies and physical practice.
It is recommended that a person has 20 hours/week to fully absorb and master the materials. But, by joining this rigorous online yoga teacher training program, you are investing in yourself and your future, and you will be able to reap the rewards of your dedication to your education for years to come. Joining this structured training will set you up for success!
Yoga Alliance certification with The Mazé Method
Noah registered The Mazé Method with Yoga Alliance in 2013.
The Mazé Method is a Yoga Alliance certified online yoga teacher training program.
The Mazé Method's syllabus has been approved by the Yoga Alliance (see details of the syllabus below). This means that all required yoga teacher training subjects and teaching methods are covered, and the entire program meets Yoga Alliance standards.
The Mazé Method is a RYS (Registered Yoga School) with Yoga Alliance since 2013. Thus, you are eligible to register as a RYT (Registered Yoga Teacher) with Yoga Alliance upon successful completion of any Mazé Method core YTT program.
How much does The Mazé Method cost?
200 hour online yoga teacher training with The Mazé Method is priced at $2,399.
Meet The Mazé Method instructors & directors
Noah Mazé, ​​ERYT 500, the founder of The Mazé Method and a "teacher's teacher" and regular contributor to yoga publications such as Yoga International, looks to Nature as one of his teachers to call upon to weave in various elements of Nature's teachings into this rich and multifaceted training.
Noah co-teaches the course with Rocky Heron, who has taught yoga since 2007, and Nichol Chase. These three educators will guide you in deepening your yoga practice over this transformative training.
Is The Mazé Method legit?
The Mazé Method is definitely legit. Noah and Rocky were at the forefront of the online yoga teacher training concept, launching their first 200-hr online YTT with Yoga International before going out on their own.
These two have been setting the bar internationally as yoga teachers globally for years, and now they are doing the same with online yoga teacher training.
Is The Mazé Method worth it?
The Mazé Method is definitely worth it if you want a comprehensive and high-quality training led by incredible educators.
This Yoga Alliance approved online teacher training is for you if you want an opportunity to observe the skills and techniques and absorb the knowledge that Noah Mazé, Rocky Heron and Nichol Chase have amassed over their decades of leading yoga retreats, yoga classes, and yoga teacher trainings worldwide.
The Mazé Method's online yoga teacher training course features:
Cost:
$2,399 (use code YOGATIQUE
for $150 off)
Monthly Payment Plan Option:
No
Teaching Certification:
200 hour, 300 hour
Style of Yoga:
Vinyasa
Lifetime Access to Course Materials:
No
Live Online Access to Faculty:
Yes
Maximum Time Allowance to Complete Program:
1 year
The Yogatique Critique: The Mazé Method Yoga Teacher Training Review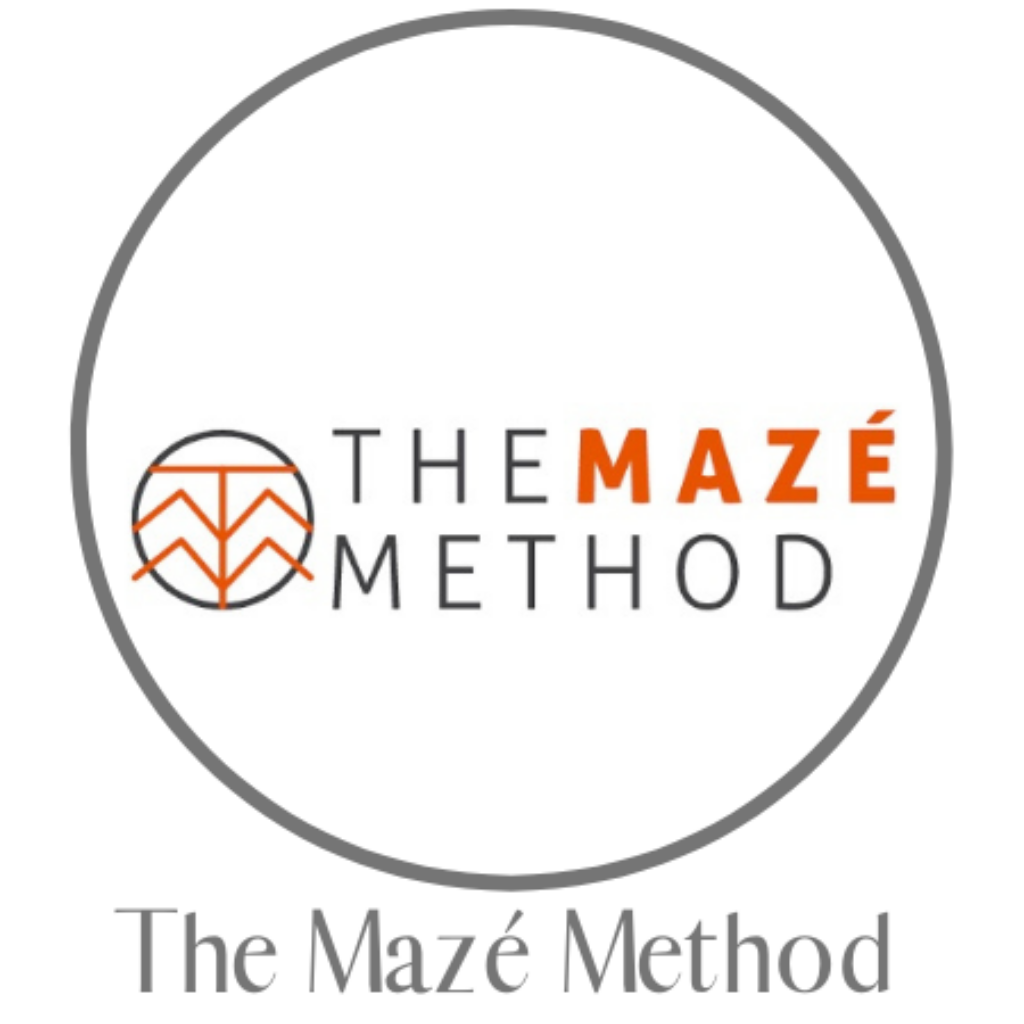 200-hr Certification
Be prepared to be held to the highest standards and to enter into your teaching career with the knowledge that you have absorbed deeply into your being and your brain that has truly been put to the test.
This teacher training is actually technically a 235 hour program. This challenging and comprehensive online YTT includes 235 hours of required teacher training attendance to graduate versus the standard 200 hour certification, so you will, in fact be overly qualified after completing this program.
Consider the extra 35 hours of education a free bonus. The minimum standard to teach yoga is a 200 hour teaching certification (although this is not set by law, but more so just an industry norm).
To present yourself to the world with a Mazé Method yoga teaching certification, you must: have completed and submitted 3 required assignments, attended and participated in 2 live practicum sessions, watched all minutes of the video lessons, and passed the midterm and final exam. Are you ready?!
200-hour training syllabus includes
Verbal instruction
Observational strategies
How to give and receive effective feedback
Pose knowledge
Pose modifications/regression strategies
Pose improvement strategies
Pose variations/progression strategies
Adjusting class level for "who shows up"
Class planning and sequencing strategies
How to teach an alignment class
How to teach a Vinyasa flow class
Alignment vs Vinyasa styles
Classroom setup and organization
Using props
Postural demonstrations
Holding the seat of the teacher
If/how to (and when not to) use touch in teaching
Ethics and scope of practice
Your daily learning journey is structured into 7 categories
Open: Set your intention, center yourself, review the materials to be covered in the day.
Contemplate: Explore pranayama, mudra, mantra. Learn to nurture your inner-self with self-inquiry and examine the symbology and mysticism surrounding yoga.
Anatomy: Deepen your understanding of anatomy, physiology, kinesiology, and applied biomechanics.
Asana: Explore different perspectives of styles and yoga practices.
Teach: Discover how to be a steward of the yoga traditions with integrity, skill, and accuracy.
Philosophy: An enormous topic that dives into the mythology, symbolism, and mythic narratives of yoga.
Close: Reflect on the day's learning and your yoga teacher training journey overall.
If you're ready to embark on this transformational journey reserve your spot today! Spaces are limited.
Why you should become a certified yoga teacher today
There are more opportunities than ever in the yoga space ever since yoga teacher training has gone digital. Online yoga membership platforms and online yoga teacher training becoming mainstream actually opens the doors to the world for yoga instructors.
Perhaps you've already imagined yourself leading classes in a global classroom after becoming a certified yoga instructor?
Or maybe you have already considered creating your own yoga membership app after completing your online yoga certification course, allowing you to reach and change the lives of people far beyond your local town or city via the internet.
The time is now to get in on the online yoga revolution. Find out 5 surprising reasons why a career as a yoga teacher might be more lucrative and full of possibilities than you ever imagined.
Where you are qualified to teach with a Mazé Method certification
You will be qualified to teach yoga anywhere after completing this yoga teacher training. This includes yoga studios, teaching on YouTube, creating your own paid yoga membership platform, or creating your own yoga app. You will be qualified and certified to do it all!
If you've read any of our other articles about online yoga instructor training, you may have already know that some of the most acclaimed yoga teachers and well-known yoga studios began offering yoga teacher training online, and online YTT is now the new norm.
Brett Larkin was one of the first to offer Yoga Alliance approved online training, setting the bar high for all who followed!
Takeaway on The Mazé Method
The Mazé Method is a top-tier training that will offer you an unrivaled yoga teacher training that offers a cohort training experience that gives you ample opportunity to connect directly with the world-renowned educators and teaching team behind this training.
Interested in learning more about other online yoga teacher training options? YogaRenew has a very affordable online yoga teacher training program, and Patrick Beach and Carling Harps have created a new online YTT that is also an awesome opportunity to explore. And lastly, two other great choices to possibly consider are Santosha Yoga Institute and DoYogaWithMe
Some online yoga studios, online yoga teacher training programs, and brands that we write about may offer us a small commission should you decide to make a purchase or signup after reading our content. Thank you for enabling us to exist!