The Ultimate Gift For A Yogi – Alo Yoga's Home Studio Sets
Alo Yoga's Ultimate Gift of Wellness Yoga Gift Bundles – Treat Yourself Or Someone Else!
Are you looking for a luxury gift for a yogi?! Alo Yoga has got you covered!
Look no further than Alo Yoga's brand new Gift of Wellness Bundles yoga gift pack bundles.
3 different kit options – countless colors
Pick Your Bundle
This amazing luxe gift package just launched in 2020 comes in a multitude of different colors and includes everything your special yogi desires!
Let's unwrap Alo Yoga's Ultimate Home Studio Set!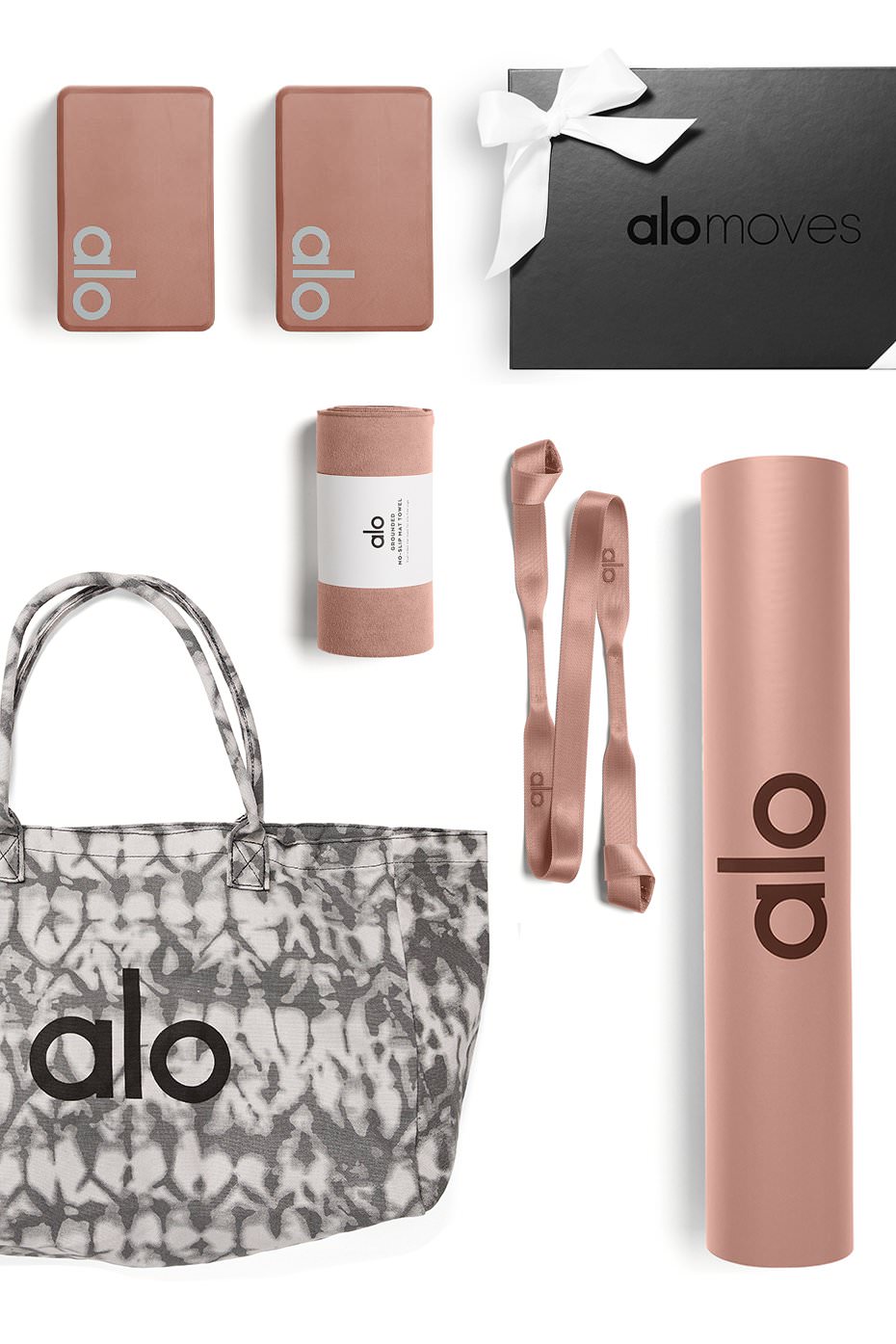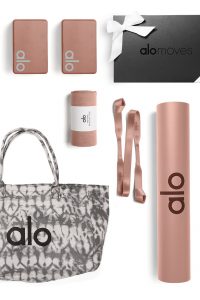 Warrior Mat –
Alo's Warrior Mat is one of the best non-slip (and non-toxic) yoga mats on the market. What we love about the Alo Warrior mat is its durability and quality. As with everything by Alo, this mat feels and looks like luxury! There is a reason why this mat is top contender for the best yoga mat not the market! See the collection to learn more.
Specs: Dimensions: 6.2ft x 2.2ft x 4.2cm Weight: 6lbs
Yoga Strap –
Alo's yoga strap is pretty self-explanatory and it's also a staple in any serious yogis toolkit.
Non-Slip Towel-
Finally, Alo releases a non-slip mat towel! For those extra sweaty Bikram classes, this will come in handy! Or, for when traveling to those tropical destinations we are all dreaming of – this non-slip mat towel will be a lifesaver.
Yoga Blocks –
Another brand new accessory release from Alo and a must-have item. Stretch deeper and stabilize better with 2 yoga blocks.
1-year subscription to Alo Moves –
We are Alo Moves number one fans! This online yoga platform is simply the best. Yoga, barre, fitness, meditation, mindfulness all taught by world-renowned instructors.
Tote –
Carry it all in style!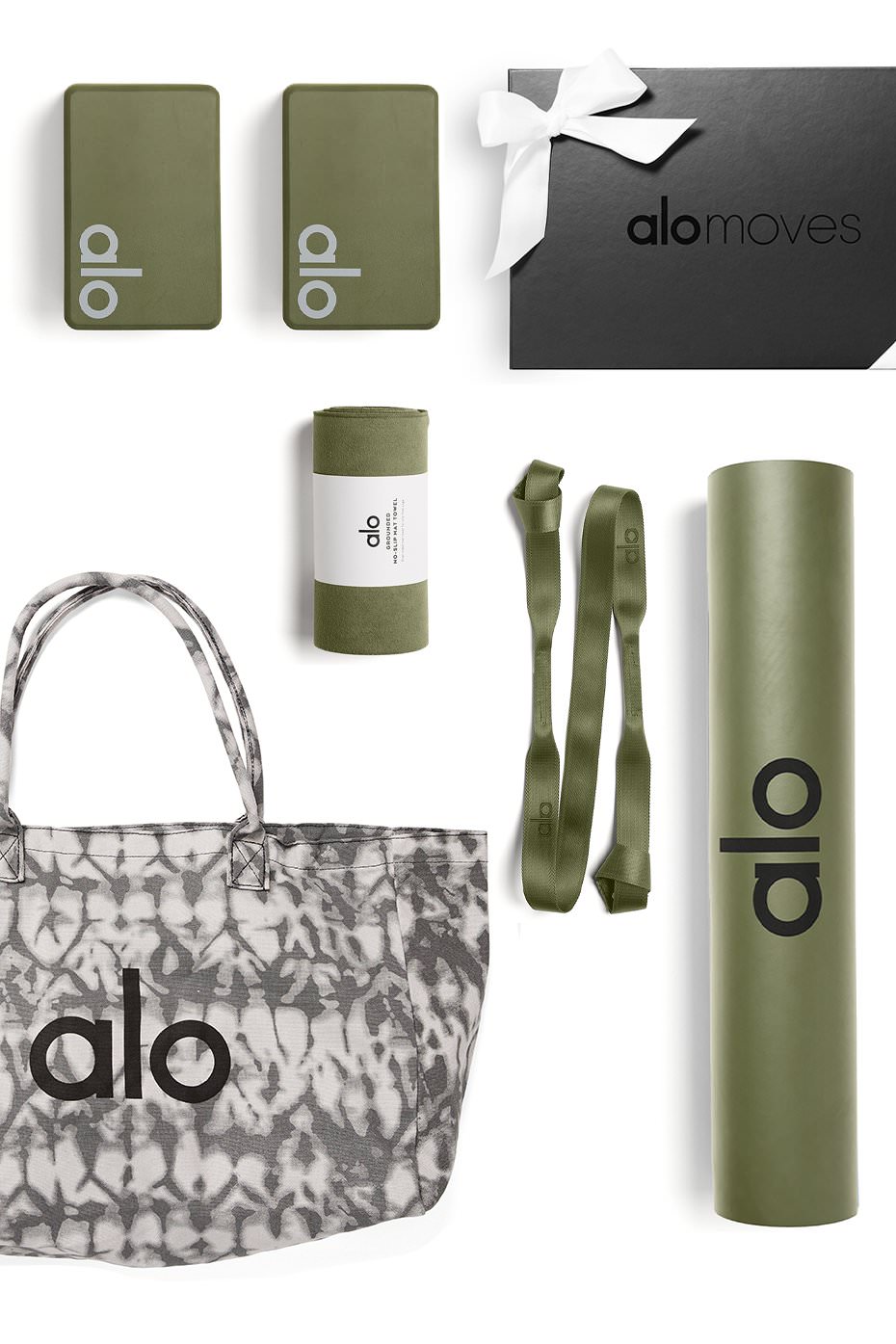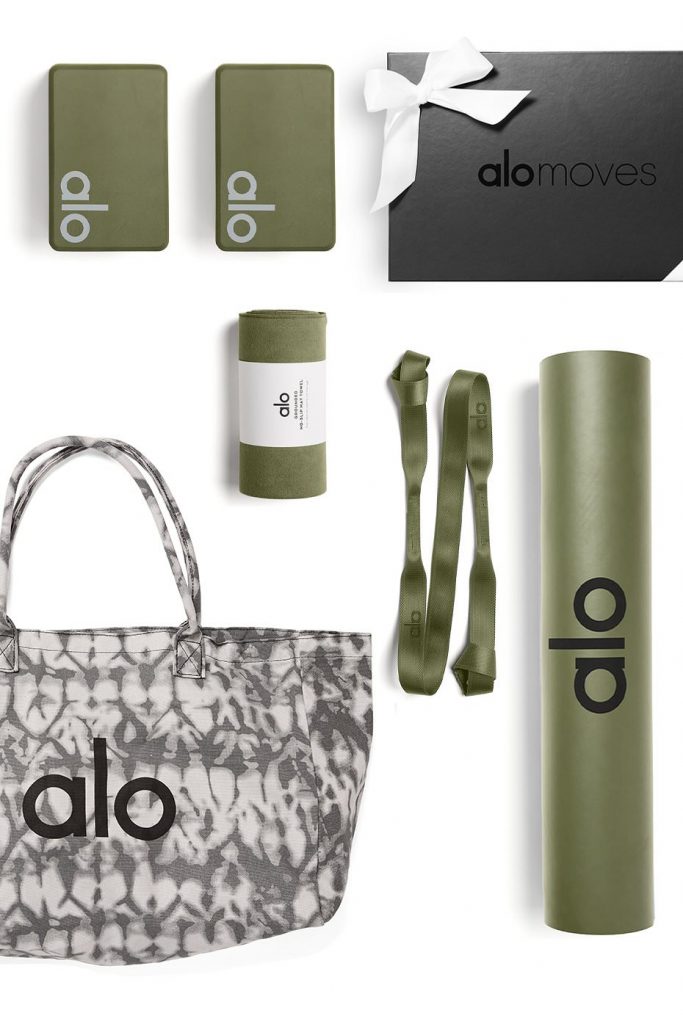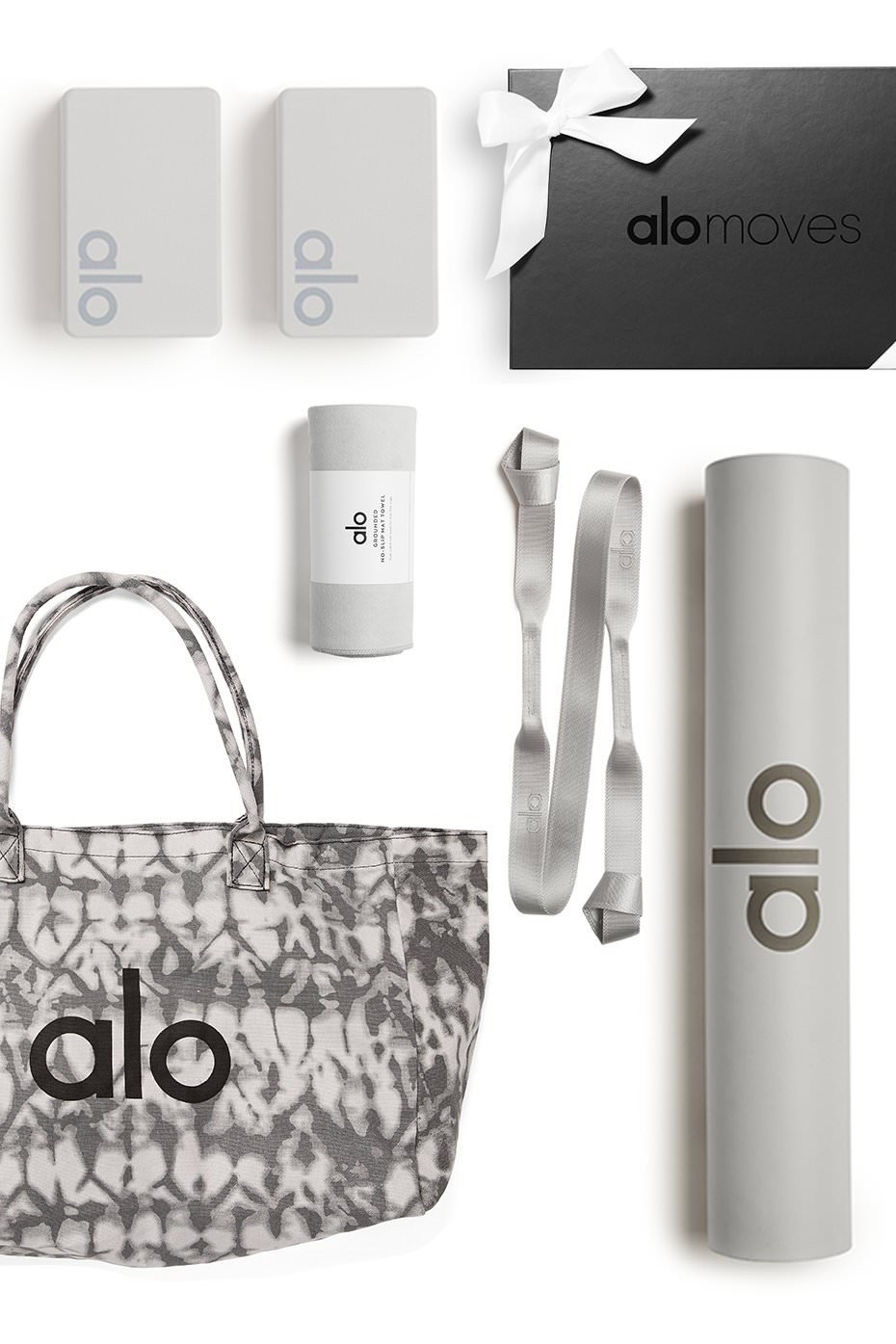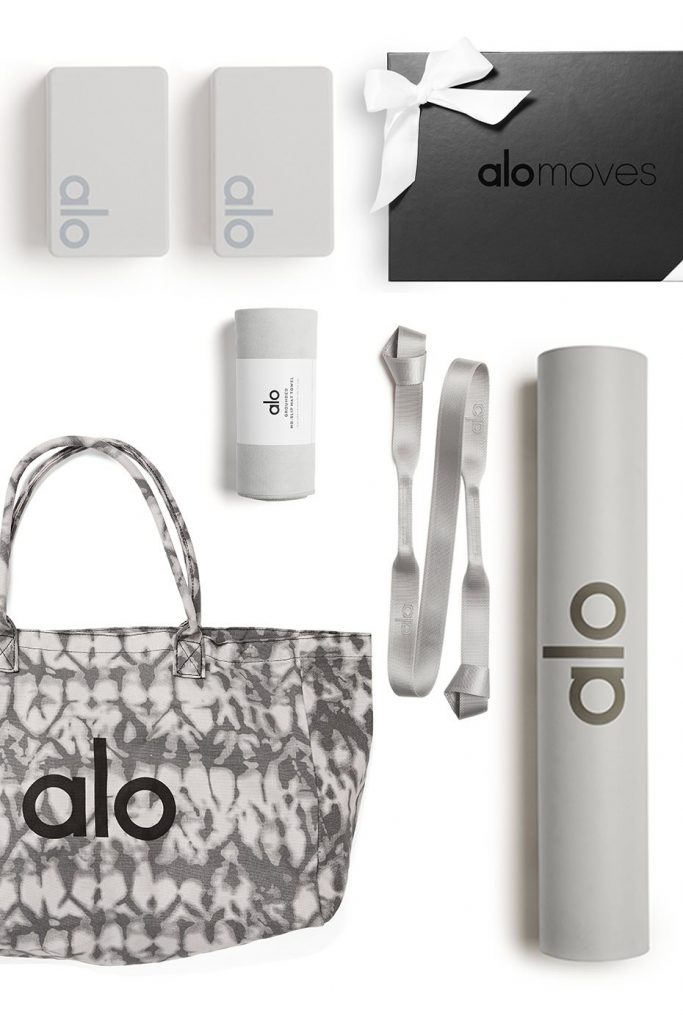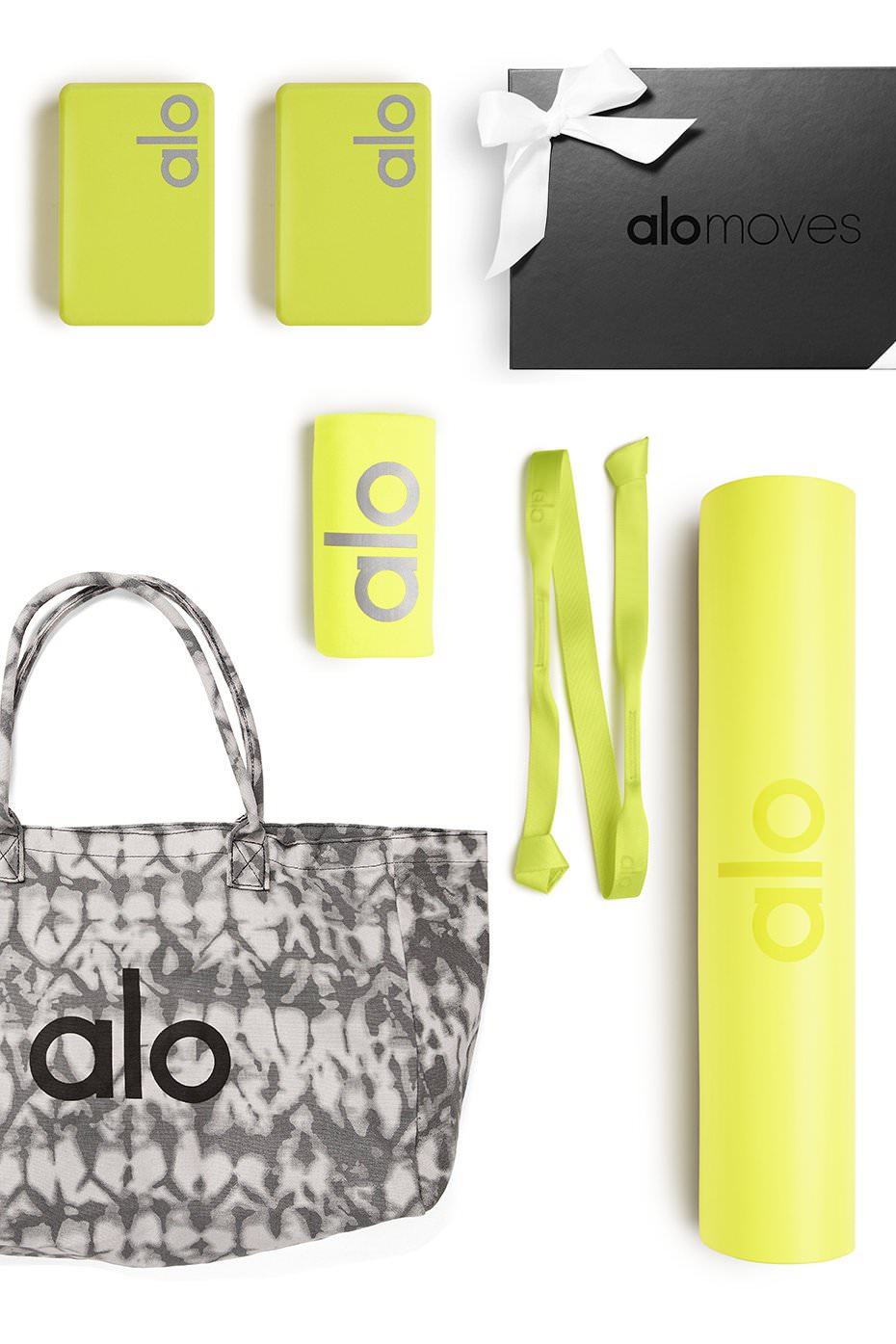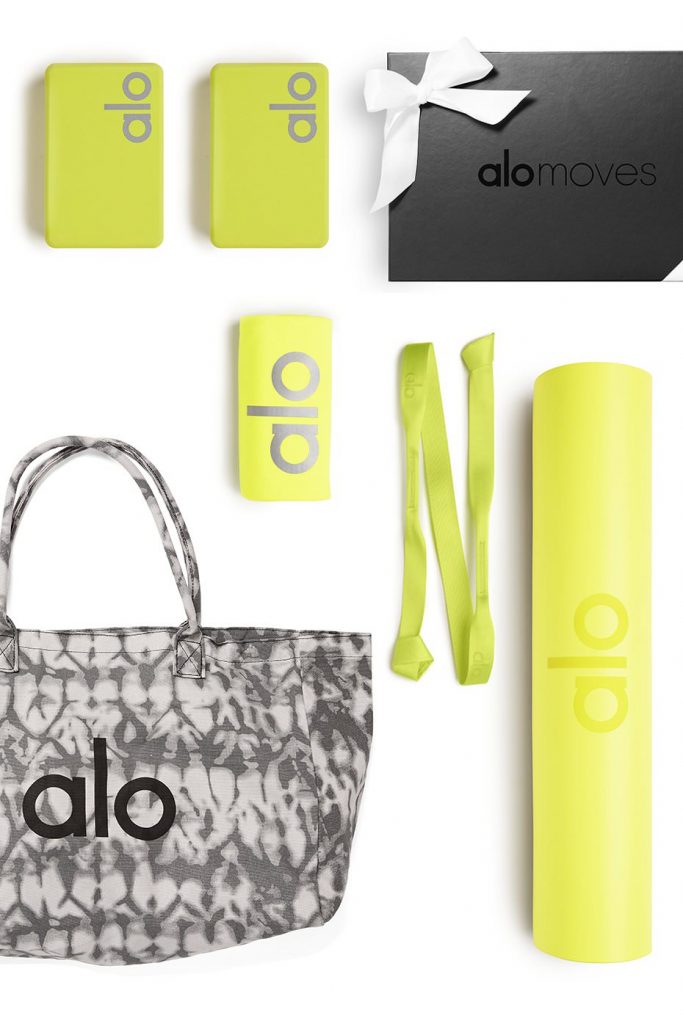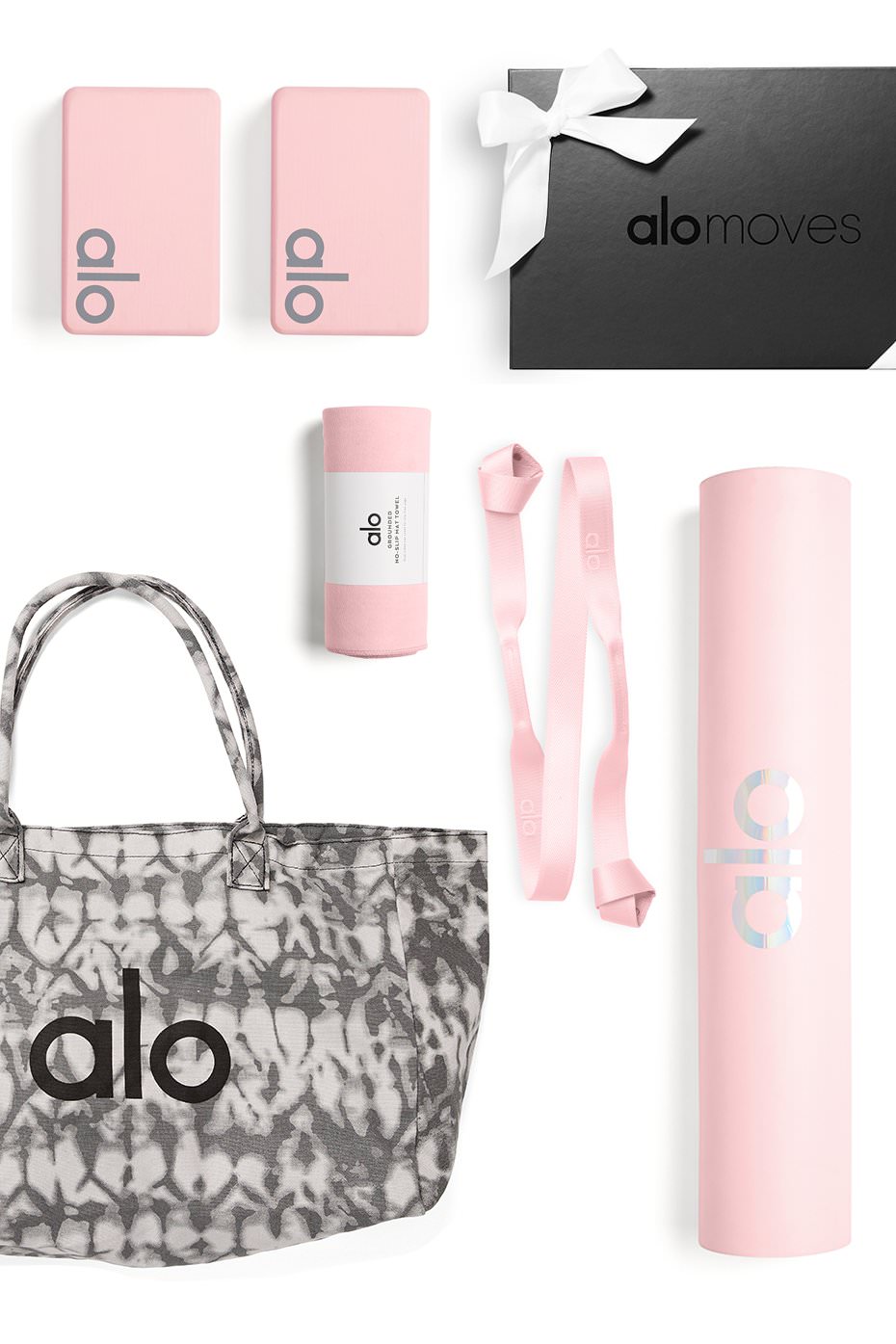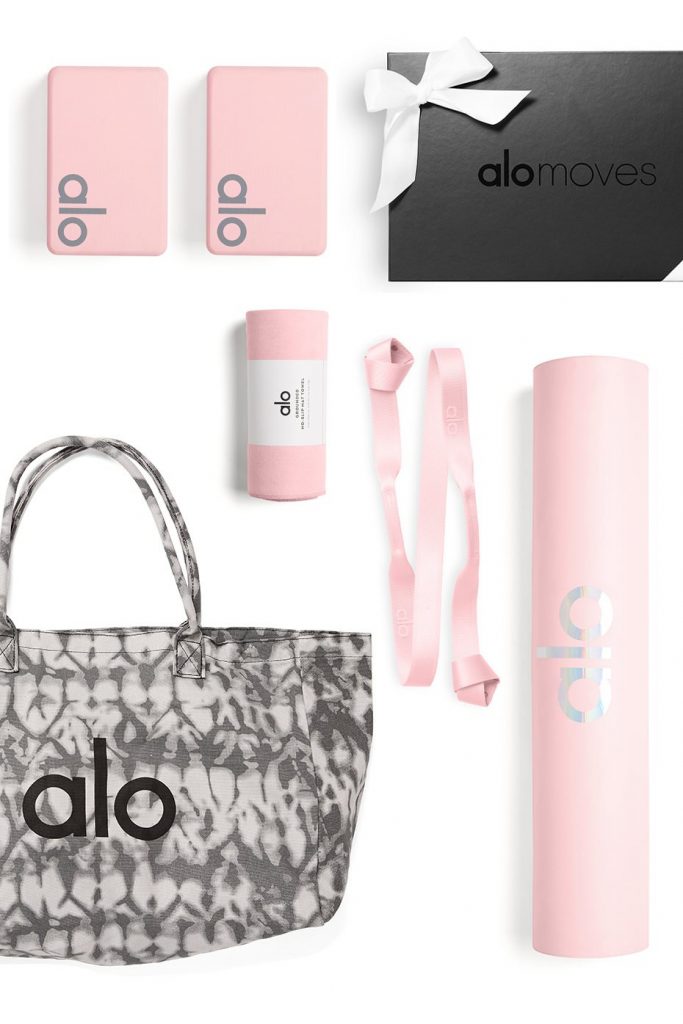 ---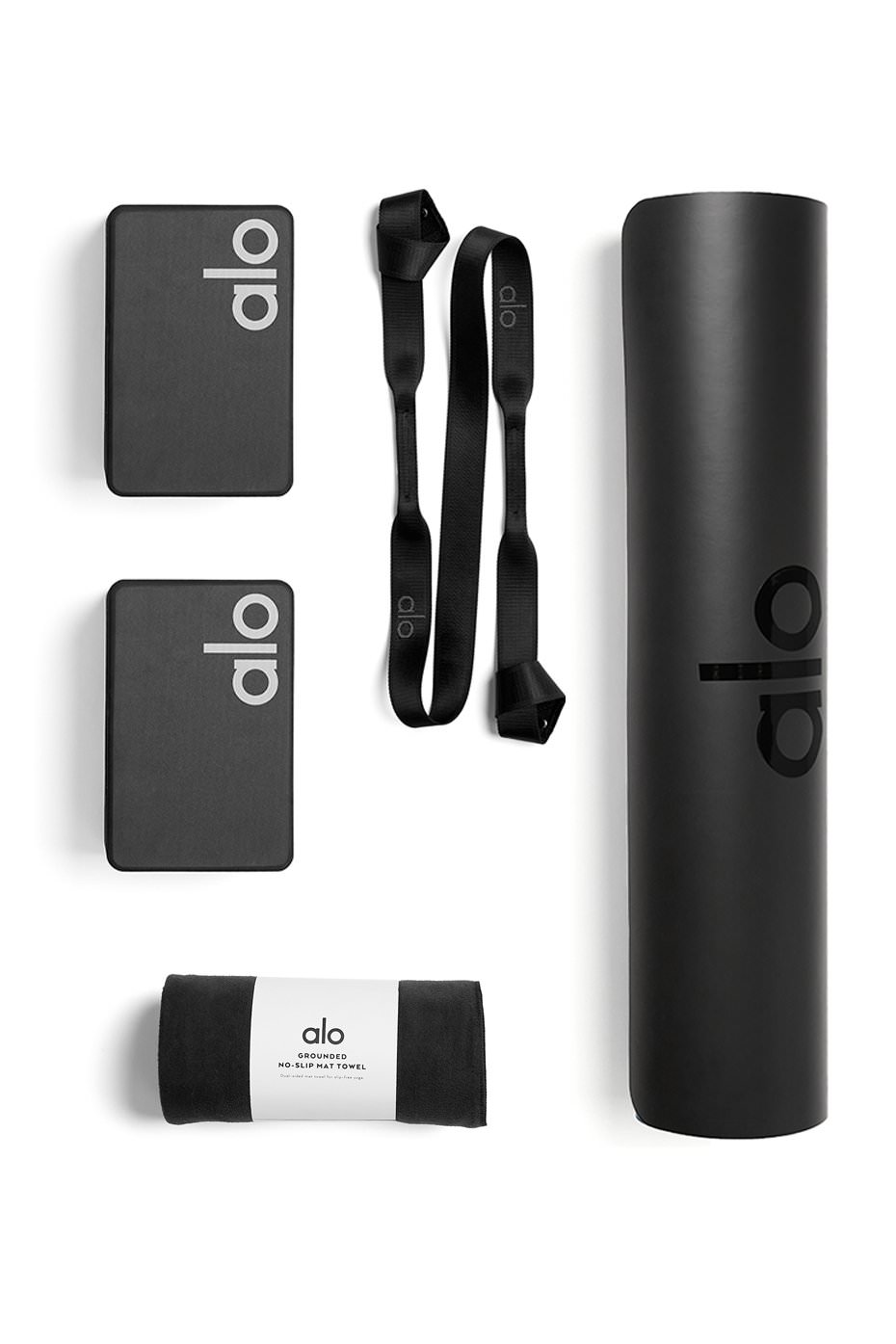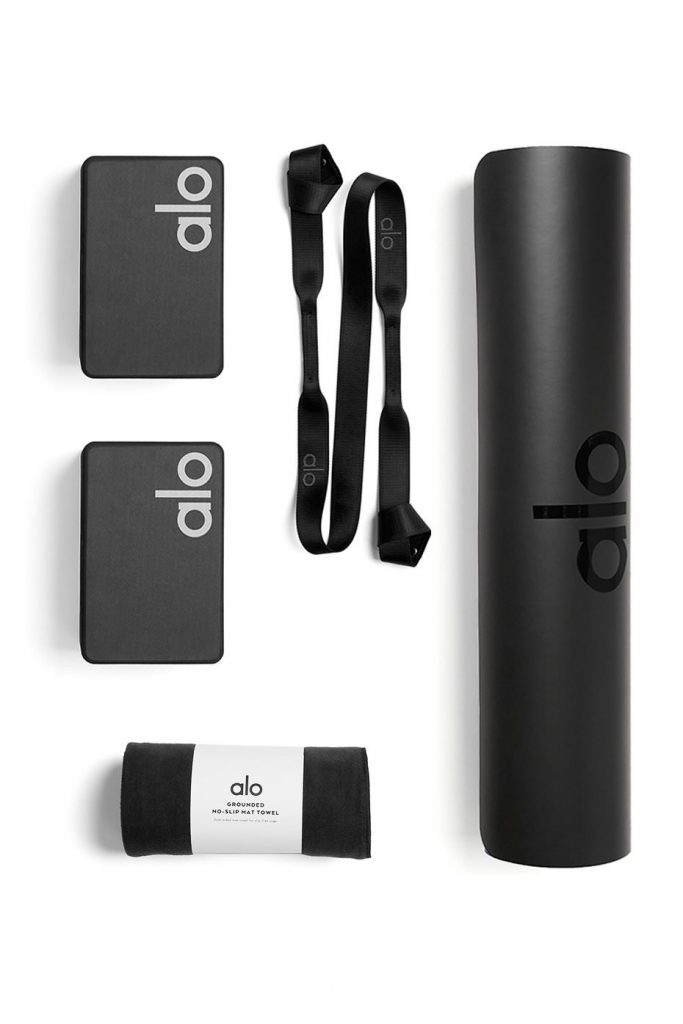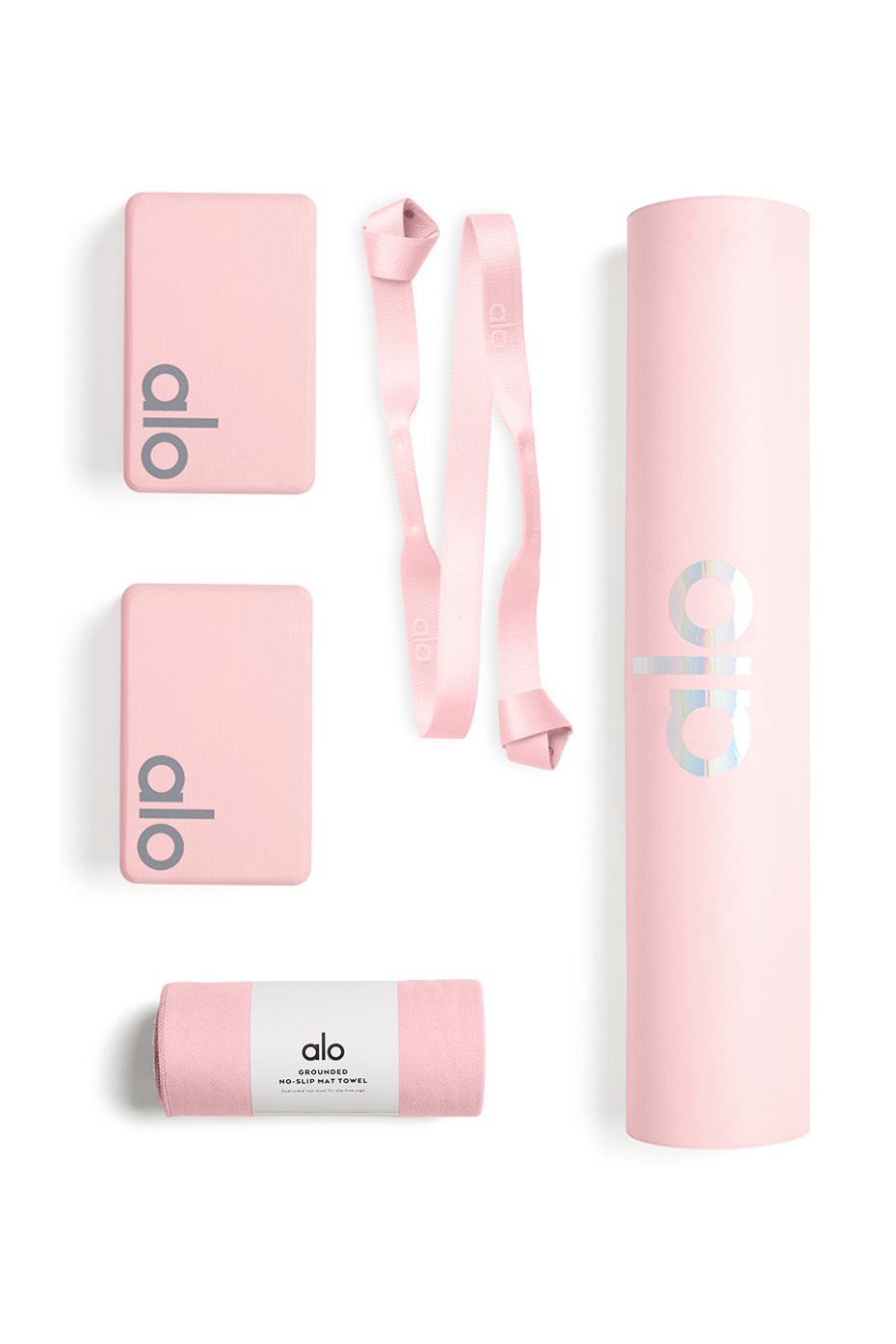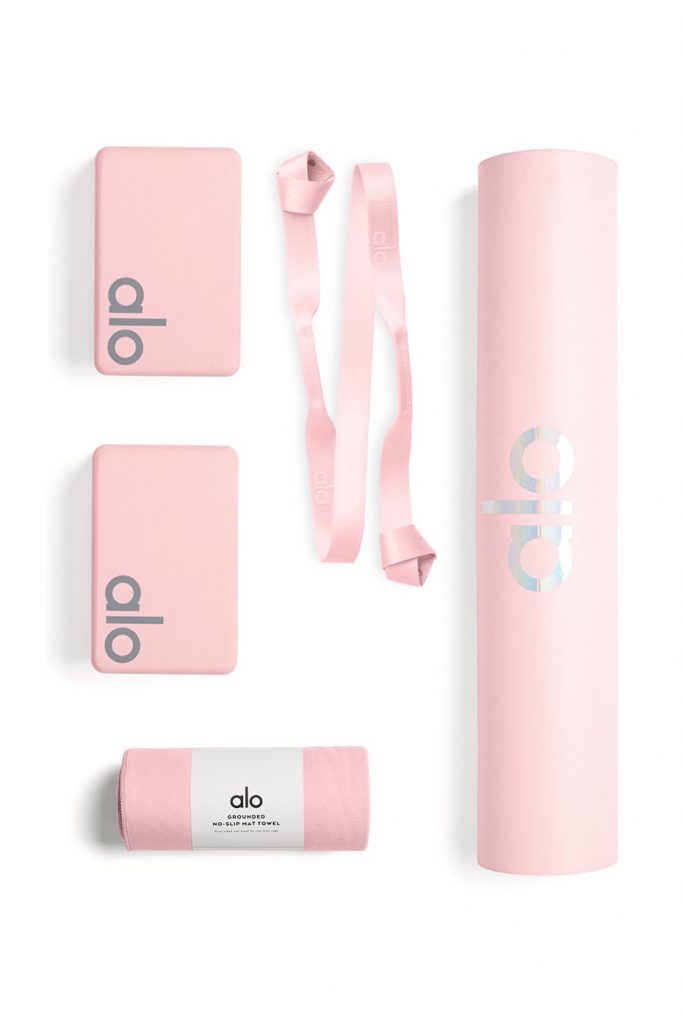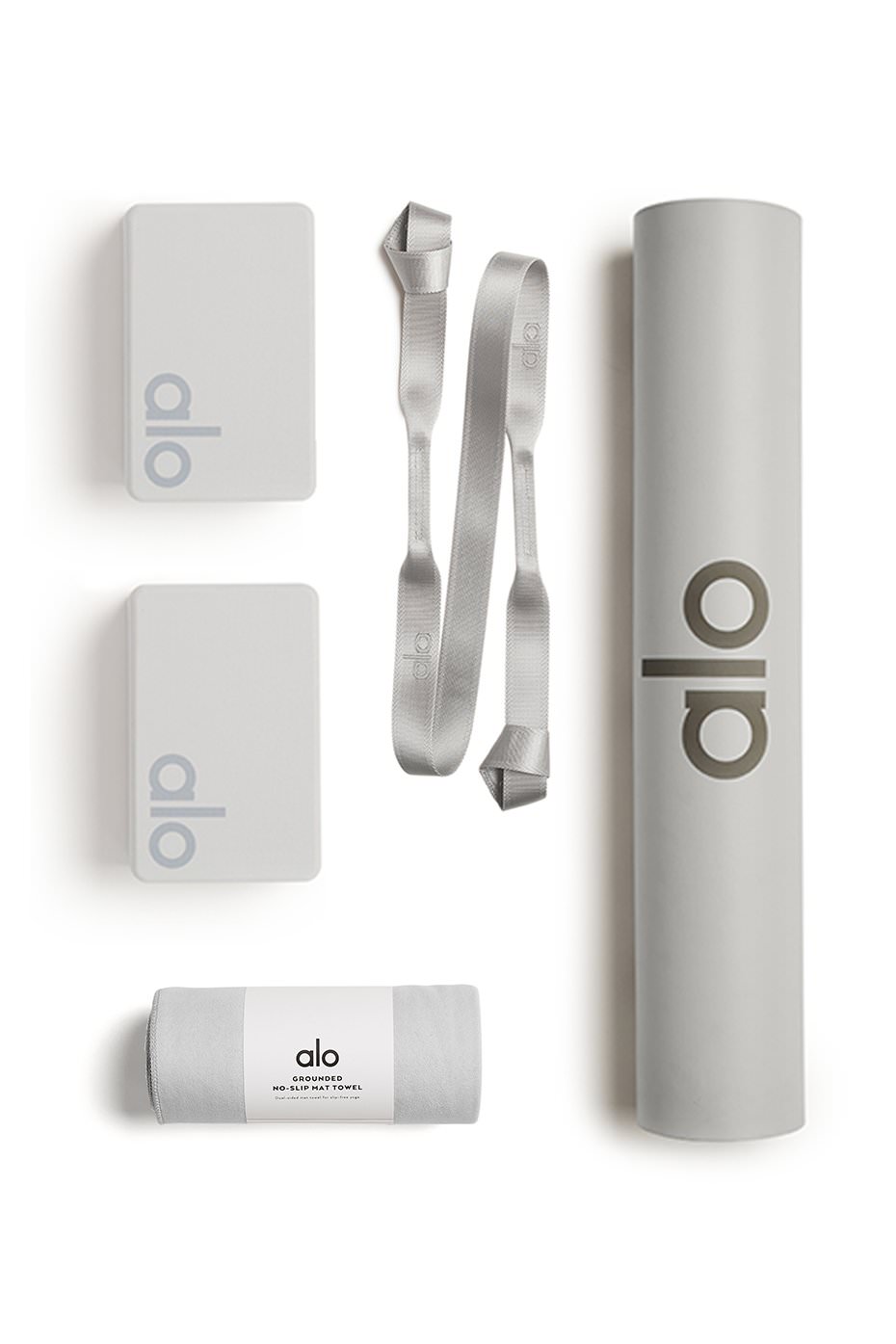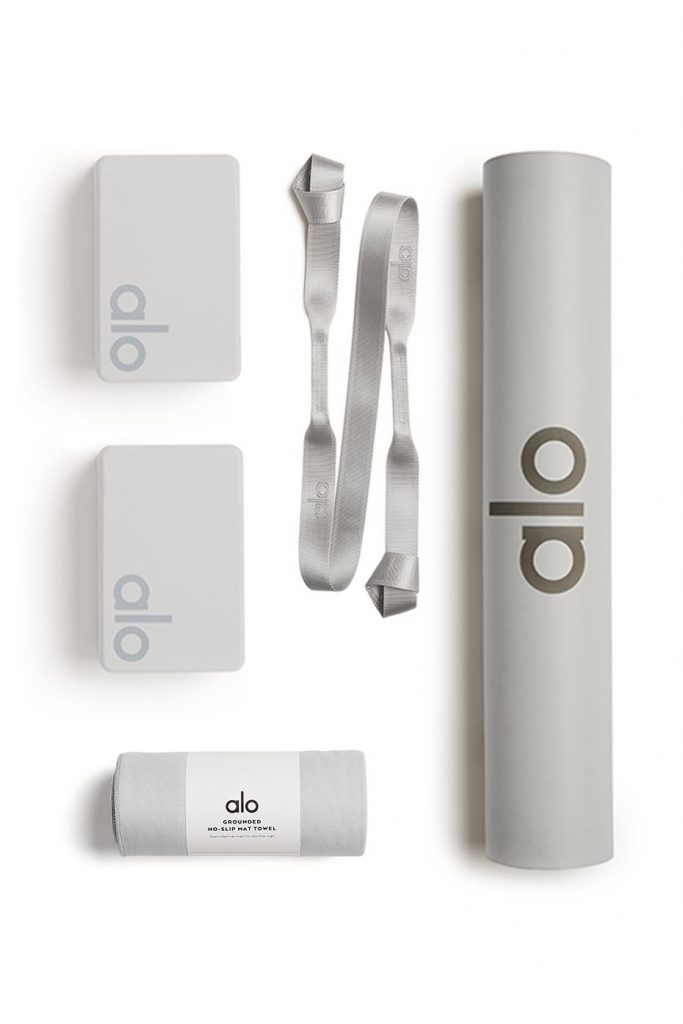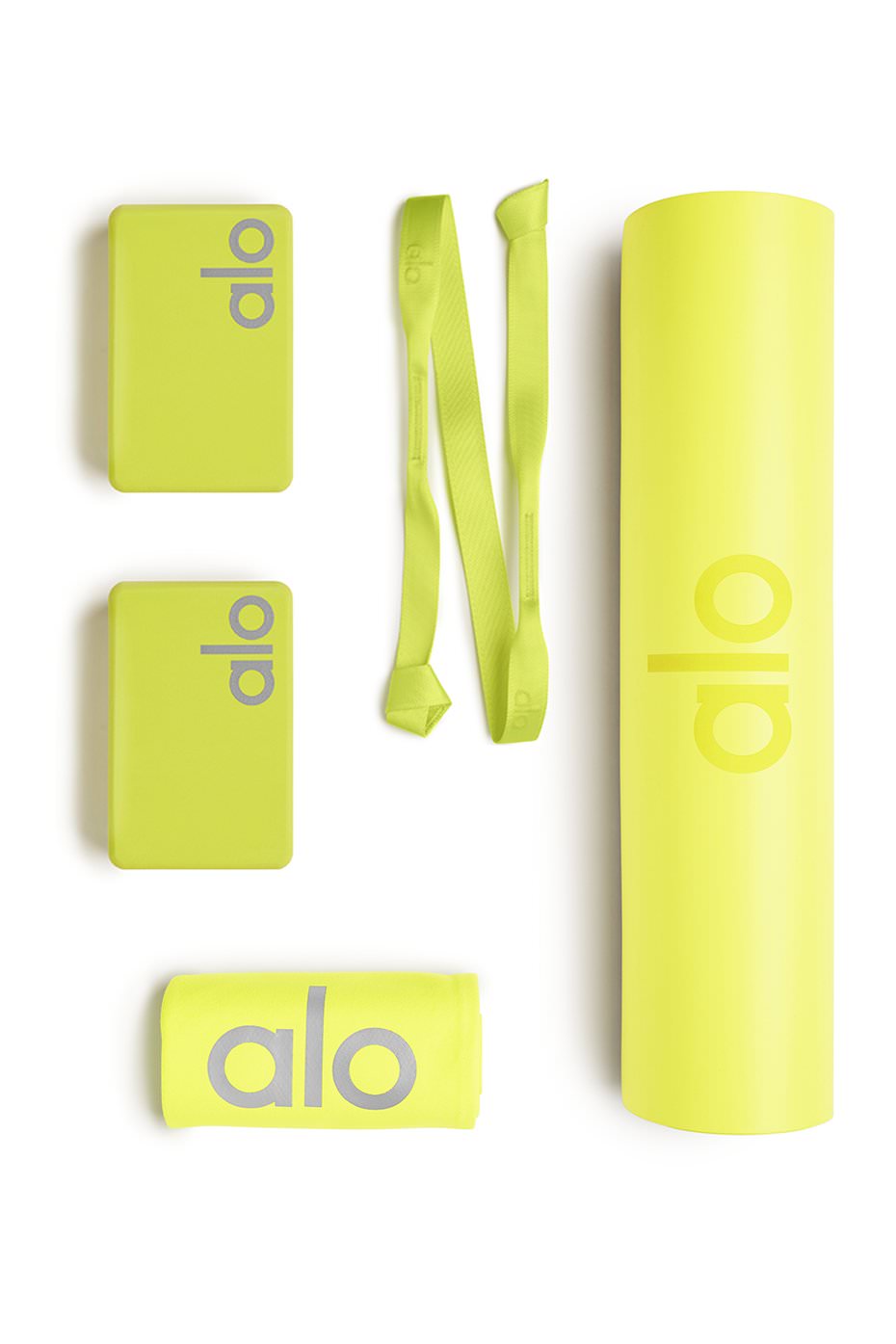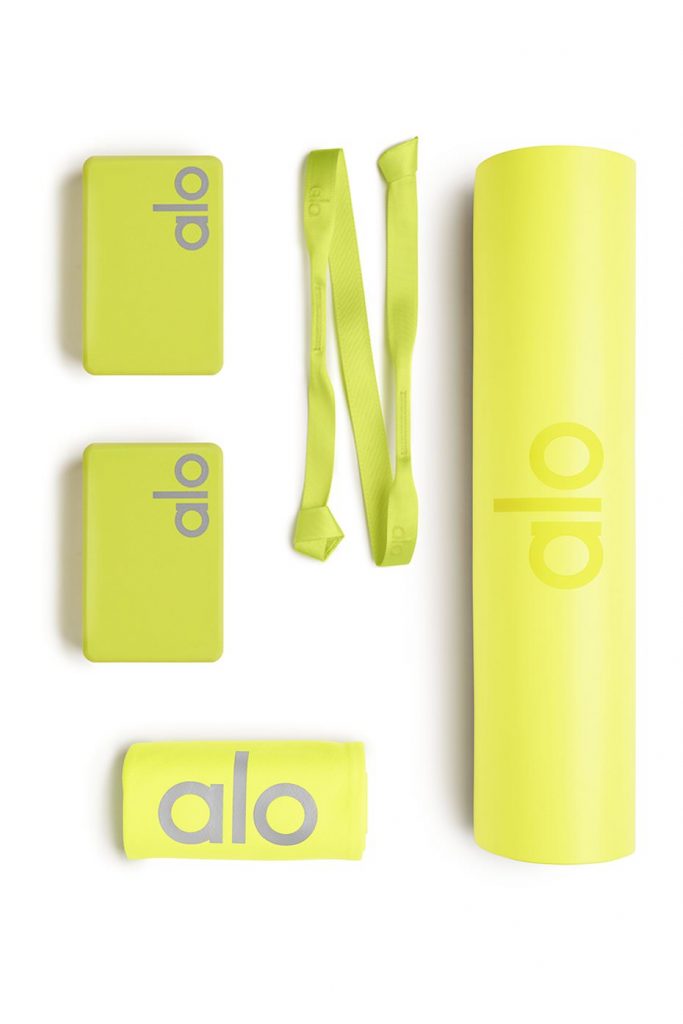 ---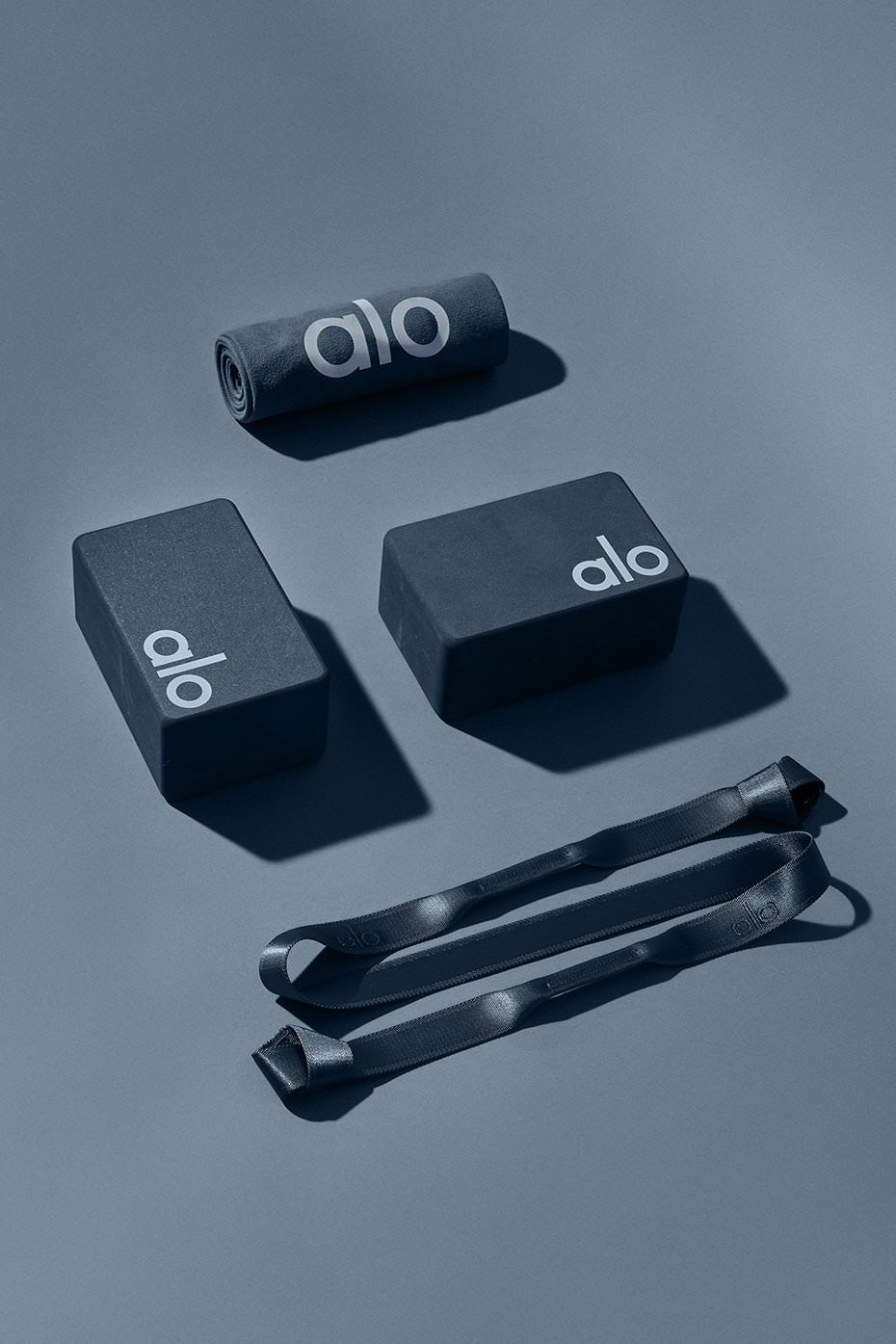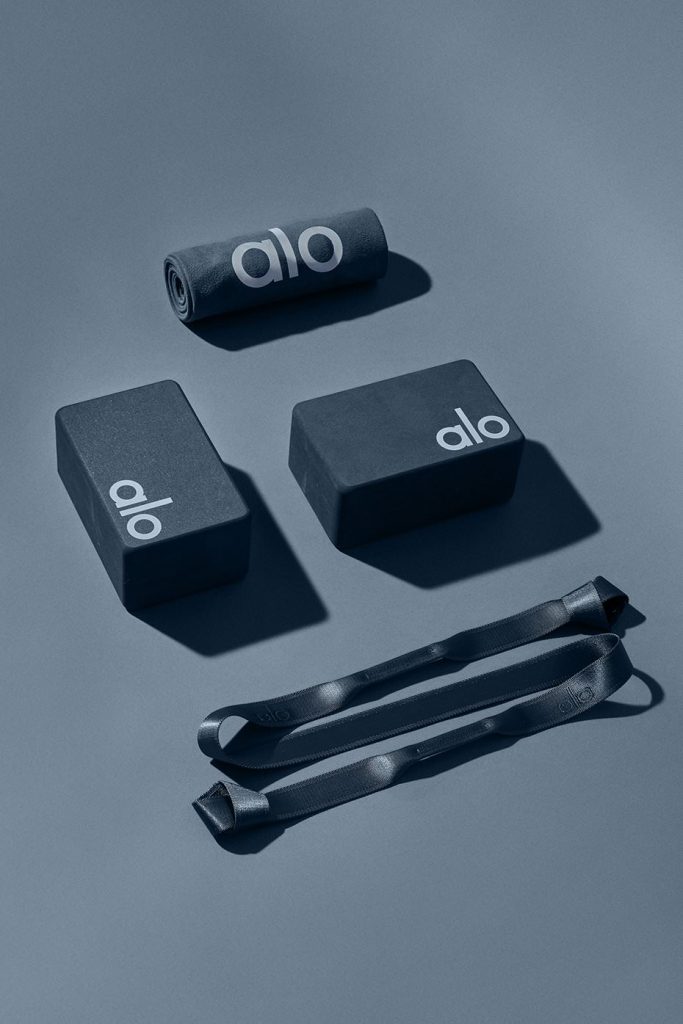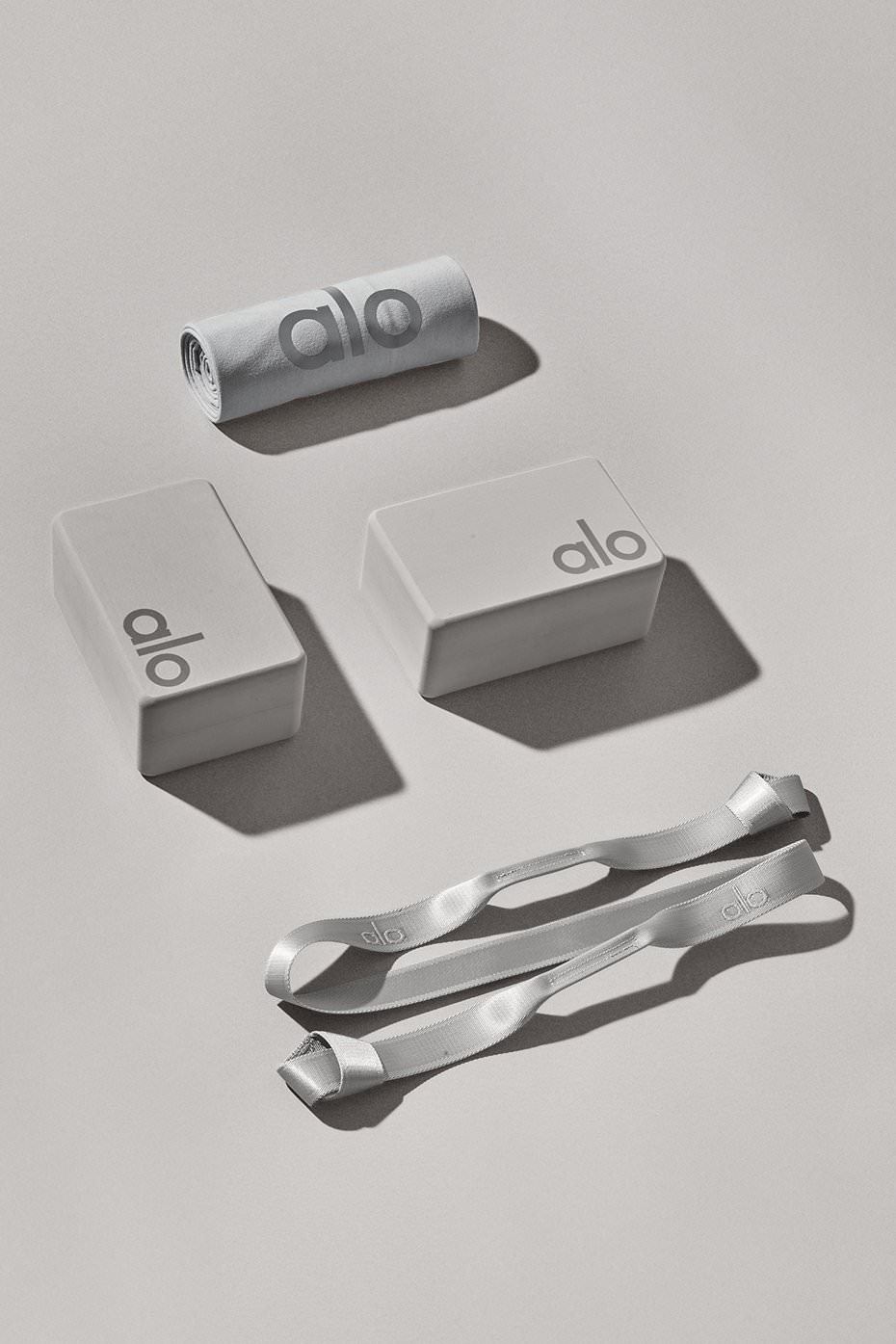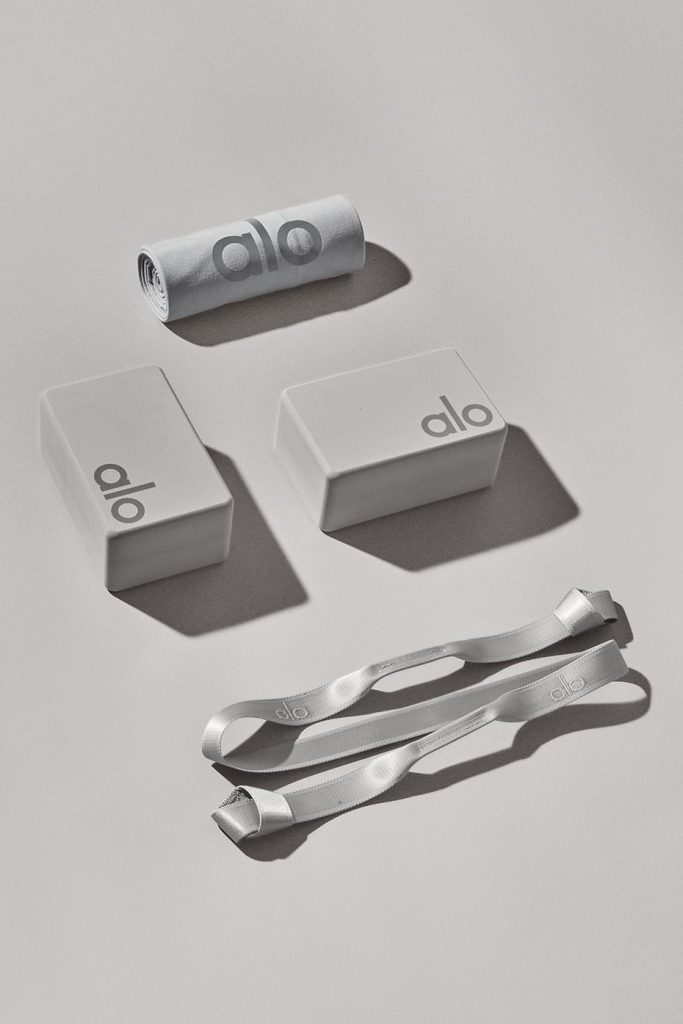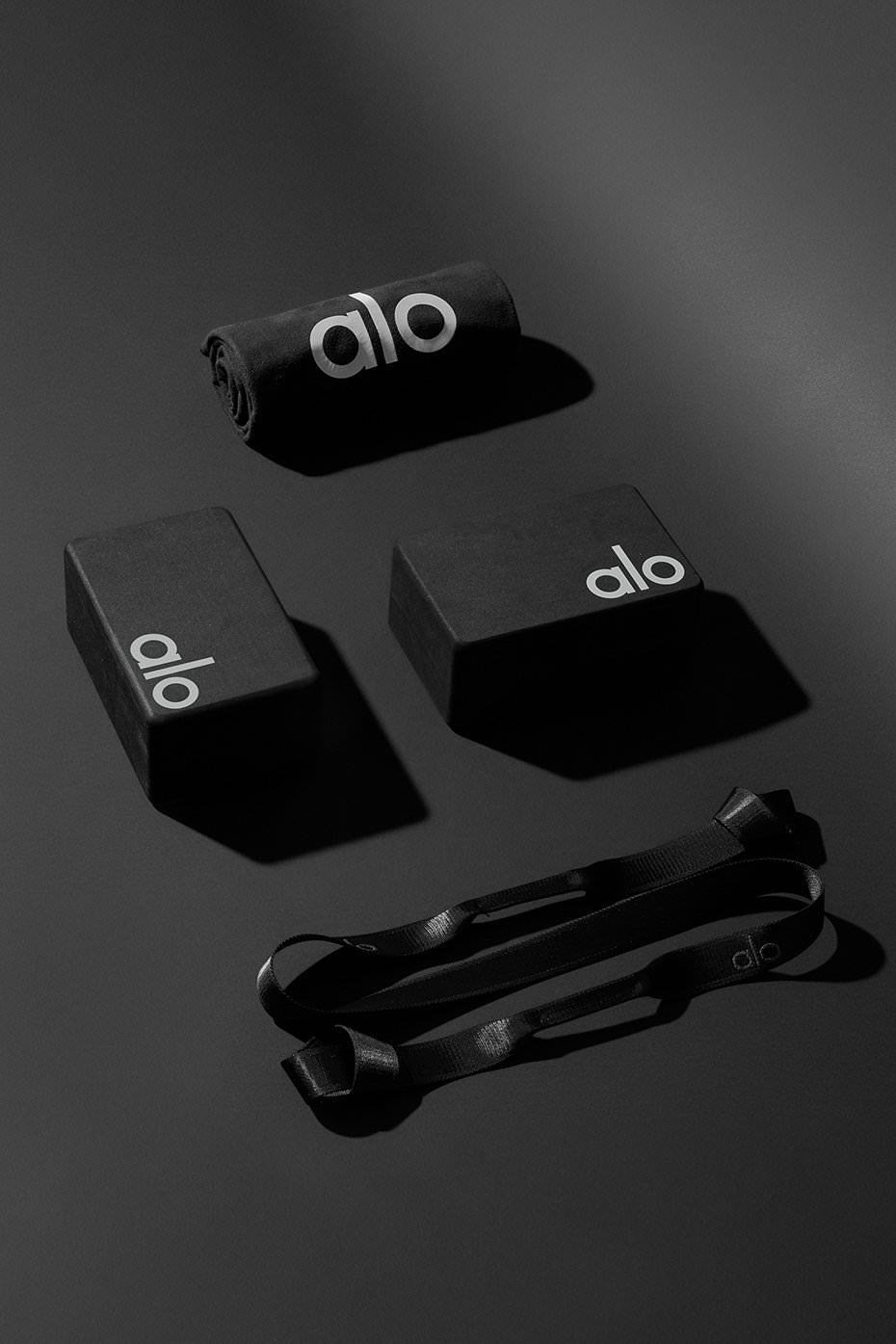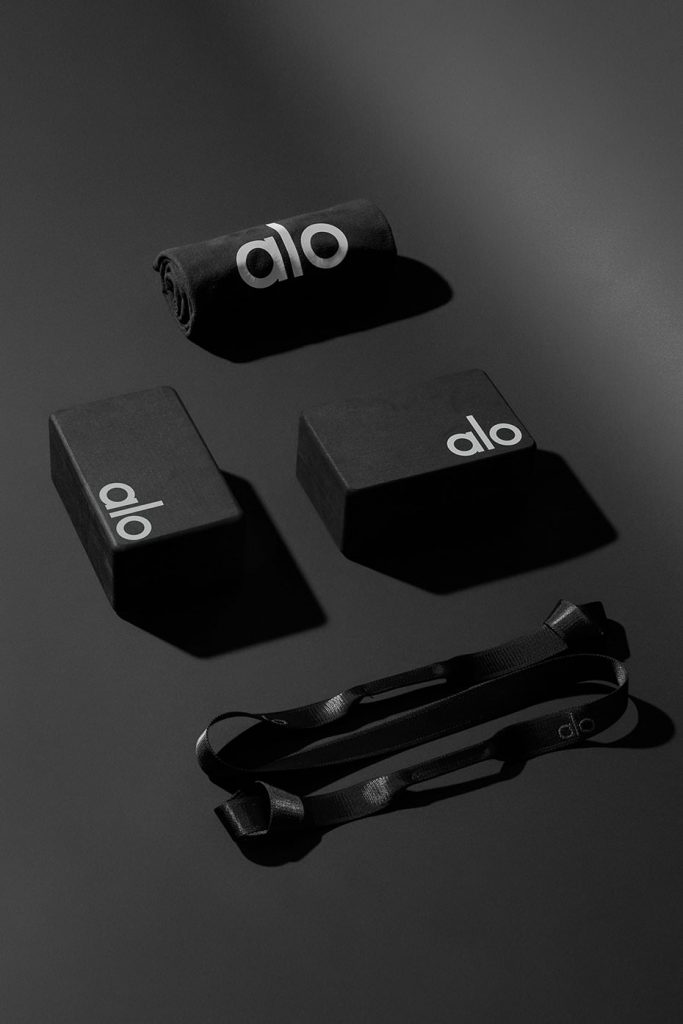 Some online yoga studios, online yoga teacher training programs, and brands that we write about may offer us a small percentage should you decide to purchase after reading our content. Thank you for enabling us to exist!
Want more Alo?
Get yourself set up with one of their great bundles that include one of their famous non-slip grip yoga mats, a strap, yoga towel, and 2 blocks all in colors that pop!
And if you haven't yet joined Alo Moves, you are seriously missing out! And we've got a deal on Alo of 25% off for you if you're keen to join!