What To Look Forward To In Siddhi Yoga's New Online Yoga Teacher Training – Our Review
Do you value authenticity and crave to gain an understanding of the deep roots and origins of yoga philosophy and theory? If so, your search to find an authentic online yoga teacher training program to join might be over with this discovery of Siddhi Yoga Teacher Training, a credible and affordable online yoga teacher certification course that is one of the industry's best-kept secrets. This Siddhi yoga review uncovers it all for you.
Siddhi Yoga is a top Indian yoga school with real yoga masters from India constructing and leading their yoga teacher training programs. The Siddhi Yoga experts have graduated over 2,000 yoga teachers since 2013, and alumni of Siddhi Yoga leave nothing but rave reviews about their experiences.
Keep reading to learn more about this Indian-led yoga school that offers 200 hour, 300 hour, 500 hour yoga teacher training online, and a range of specialty CE credits and courses as well.
---
Article content:
(Click any link below to jump directly to section)
---
Siddhi Yoga – affordable online yoga teacher training
The internationally acclaimed Siddhi Yoga School offers the purest online yoga teacher training experience by adapting their renowned curriculum that in the past could only be completed in India.
Now, you can study under the lauded Siddhi Yoga staff online and earn your Yoga Alliance approved yoga teaching certification for under $400 with Siddhi Yoga in your own home. There's no doubt that Siddhi Yoga International has created one of the best yoga teacher trainings online.
You may have learned that as of 2020 online yoga schools and teacher trainings have become the new standard for becoming a yoga teacher. You no longer need to travel to India or to another far-off land to become a certified yoga instructor. As with many educational program formats, yoga teacher training has turned to distant learning and gone digital. And it makes sense. With technology today, it is totally possible to create an immersive and interactive learning experience online, just as Siddhi Yoga has done.
For many of us, online yoga training is the only financially feasible way to pursue a dream of making teaching yoga a career. Online yoga certification courses cost a fraction of what attending an in-person yoga teacher training retreat typically costs. Besides not needing to buy a flight and take weeks away from work, because the cost of actually running in-person retreats does not exist with online yoga teacher training courses, your cost as the trainee is far less. The savings are passed on to you – the student!
Siddhi Yoga course features:
Cost:
$97-$774 depending on certification
Monthly Payment Plan Option:
Yes, 3 month
payment option
Teaching Certifications:
200 hour, 300 hour, 500 hour+
Style of Yoga:
Hatha, Karma, Bhakti, Mantra, Raja, Vinyasa
Lifetime Access to Course Materials:
Yes
Live Online Access to Faculty:
Yes
Maximum Time Allowance to Complete Program:
Lifetime
Siddhi Yoga course costs:
Siddhi Yoga payment plan options:
Pay in full – save 25%
3 month payment plan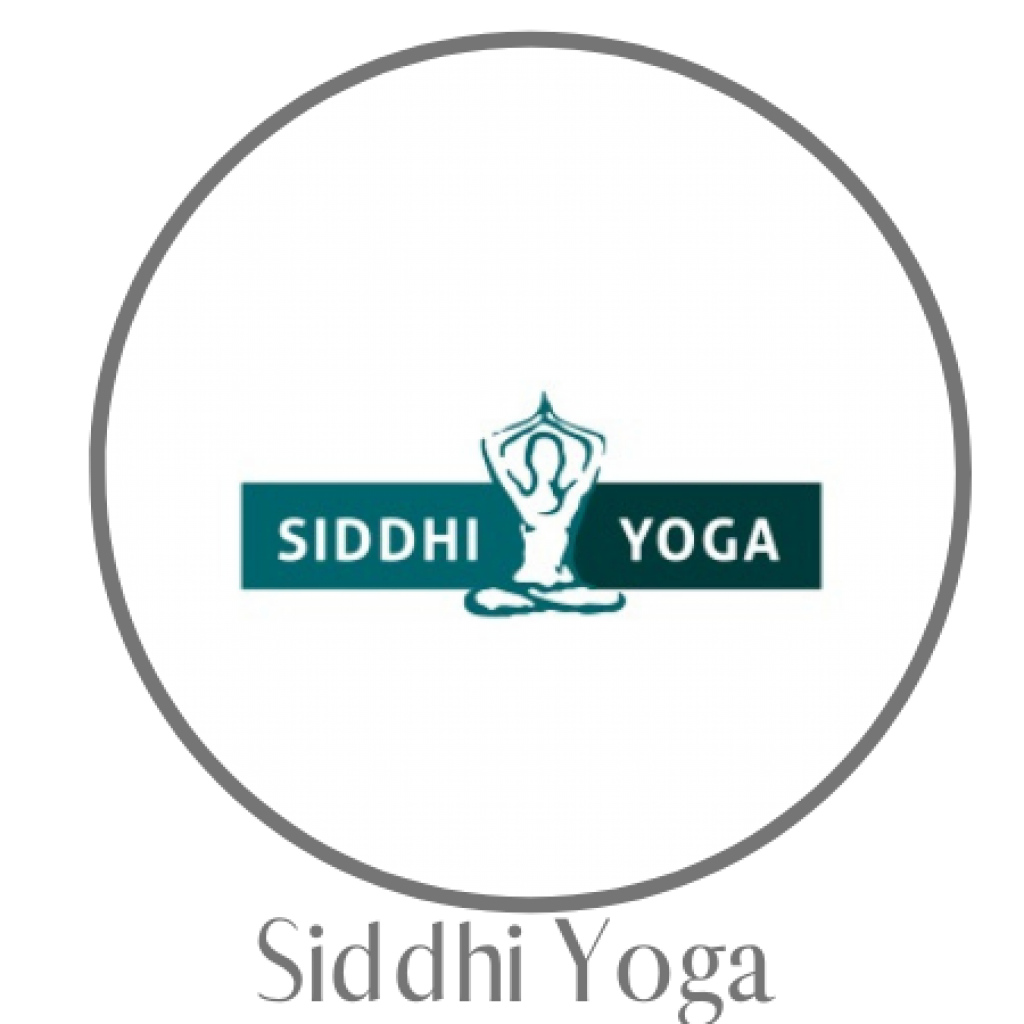 CHECK OUT SIDDHI YOGA'S LATEST OFFERINGS!
Visit Siddhi Yoga Below For:
Opportunity to enroll in 2 additional certification courses FOR FREE for a limited time.

Discover their new courses and training bundles.
Additional CE credits & courses offered by Siddhi Yoga

As well as 200 hour, 300, hour and 500 hour yoga teacher trainings, Siddhi offers complimentary online courses that you can enroll in if you want to simply further your own knowledge in certain areas like Mudras or Ayurveda.
For those types of programs you do not need to be a certified yoga instructor or even on the path to certification. If you simply want to dive deeper into certain areas of study that is also available to you.
If you are already a certified yoga instructor, you can enroll in the CE (continuing education) courses to maintain the required CE hours designated by Yoga Alliance.
Siddhi Yoga and Yoga Alliance – A longstanding partnership
Siddhi Yoga has been an RYS (registered yoga school) with Yoga Alliance since its inception. Upon course completion, you will have the option to register with Yoga Alliance should you choose.
What to expect in Siddhi Yoga's Yoga Alliance online yoga teacher training
Siddhi Yoga's yoga instructor training is made up of a sequence of learning modules that will strategically guide you through your educational journey. Each of the six modules builds upon the previous module, and there is required testing upon completion of each segment to gauge your knowledge of the subjects covered.
It is important to attend a properly organized training such as this rather than a yoga teacher training that has been thrown up on Zoom and has no materials and/or asana video demonstrations for you to watch, study, and learn from.
If you are hoping for a career as a yoga teacher make the investment in yourself and attend a qualified yoga teacher training program that will set you up for success!
Is Siddhi Yoga legit?
Siddhi Yoga is definitely legit and they have been certifying yoga instructors at their in-person yoga teacher training retreats for years! Based on 65 reviews on Yoga Alliance, Siddhi Yoga is rated at a 4.2 by past yoga teacher training students.
The Yogatique Critique: Siddhi Yoga Review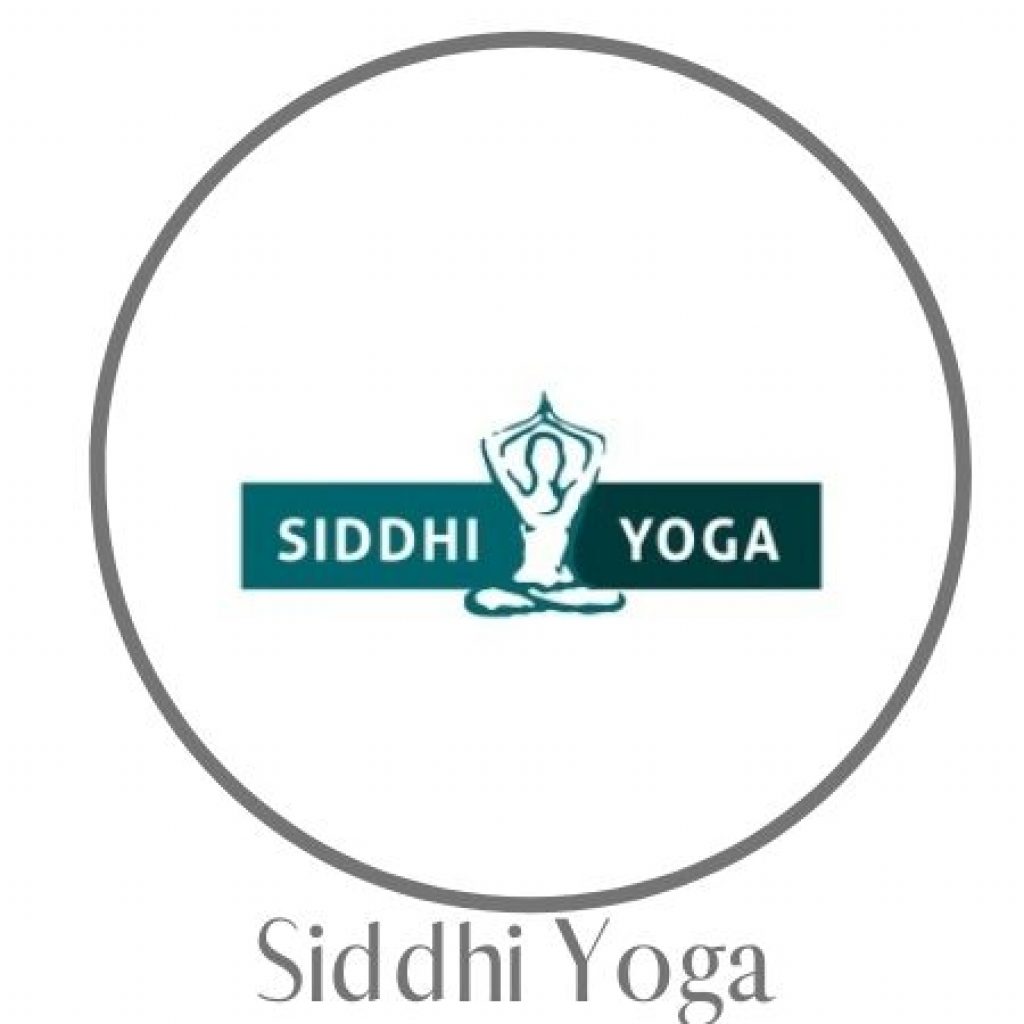 200-hr Certification
At only $397, this cheap online yoga certification course covers it all. The Siddhi Yoga program will take a minimum of 21 days to graduate, and you should be prepared to dedicate some hours each day to your training.
The program includes lifetime access to the course materials which means that you can keep refreshing yourself on the content as the years pass by revisiting it. With this lifetime invitation, you get access to all of the latest course updates that are made over the years, too. As a Siddhi Yoga student, you are also encouraged to join a private Facebook group and attend weekly live Zoom classes that cover bonus topics not included in the modules.
200-hour yoga training syllabus includes
Asana practice
Bhakti
Meditation
Pranayama
Teaching methodology
Yoga anatomy
Yoga philosophy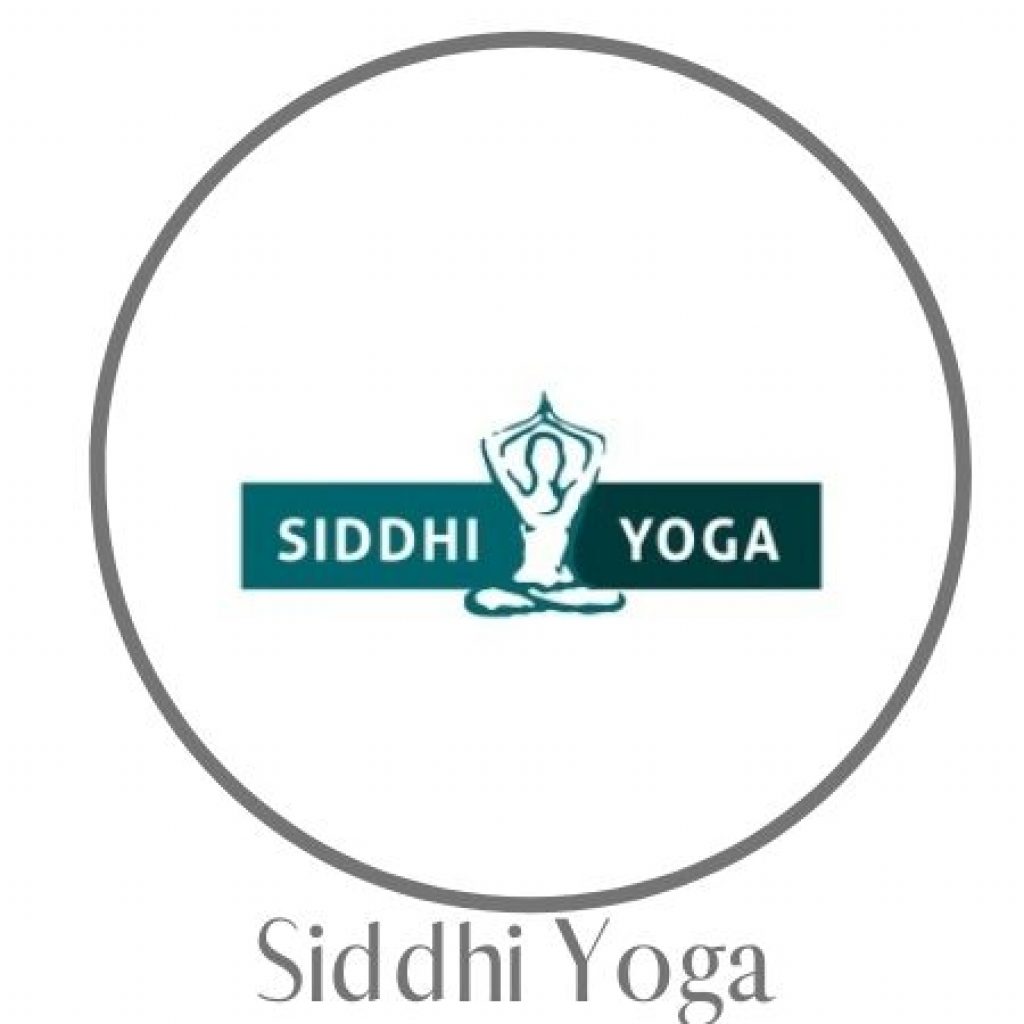 300-hr Certification
Siddhi Yoga's 300 hour online yoga teacher training builds on the foundation of a 200 hour yoga teacher training – you must have completed a 200 hour yoga teacher training to enroll in this advanced teacher training. Or, you can bundle a 200 hour and 300 hour training together with Siddhi Yoga and upon completion, you can register as a 500 hour RYT (200 hours+300 hours=500 hours of training).
In this advanced 300 hour you will go deeper into the practice of yoga, both in the classroom and as a living practice in your life. You will also study how to use and teach yoga for certain conditions such as back pain, neck pain, insomnia, sciatica, and more.
Siddhi Yoga offers both depth and affordability in this advanced yoga teacher training and they are the only school offering Bhakti Yoga and Kirtan in the curriculum.
300-hour yoga training syllabus includes
Hatha
Vinyasa
Ashtanga Vinyasa
Restorative
Bhakti
Mantra
Raja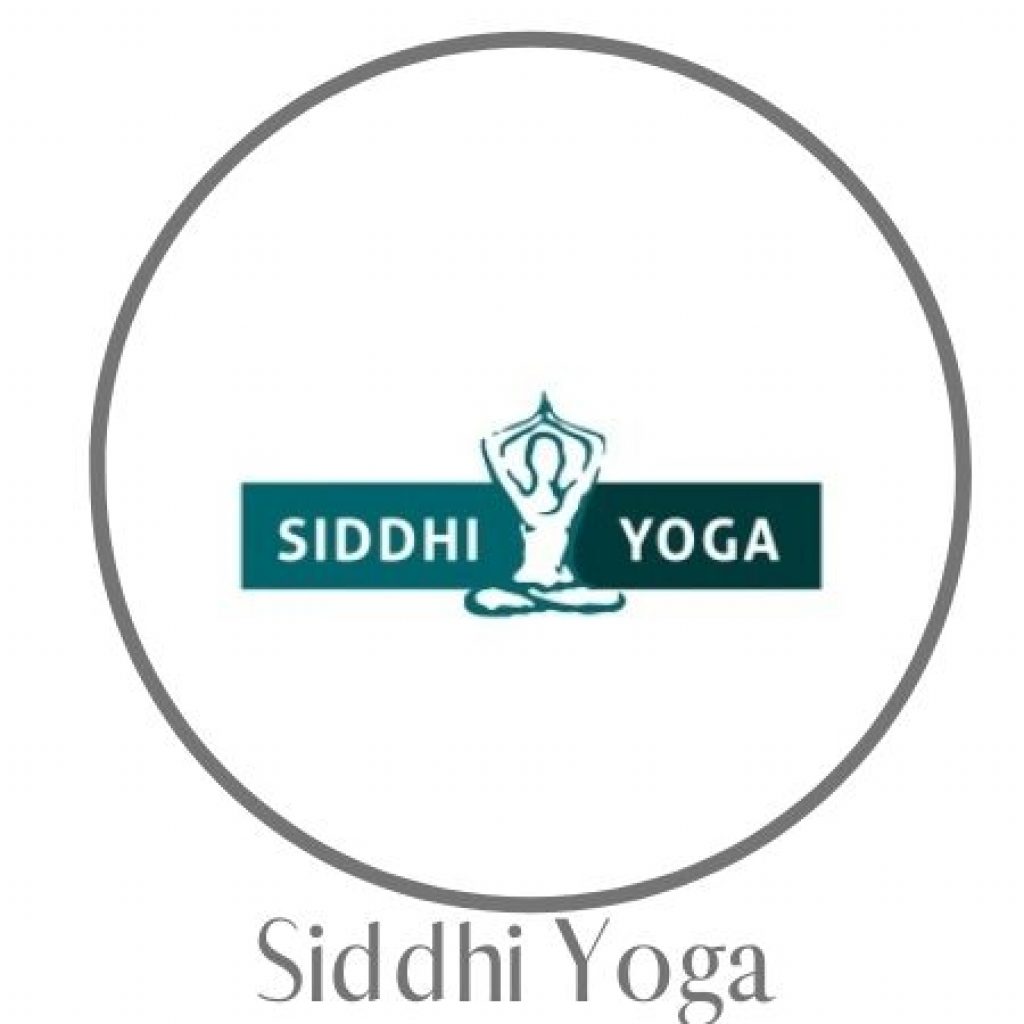 500-hr Certification
The 500 hour online yoga teacher training is a bundle of the 200 hour and 300 hour certification courses. This bundle offers a total savings of over $1,00USD by purchasing the two trainings as a package.
Interested in learning more about other online training options? Take a look at YogaRenew, My Vinyasa Practice, and our recommended online Yin teacher training courses for some post 200 hour teacher training inspiration!
Some online yoga studios, online yoga teacher training programs, and brands that we write about may offer us a small commission should you decide to make a purchase or signup after reading our content. Thank you for enabling us to exist!
FAQ about Siddhi Yoga
Siddhi Yoga reviews online
Read our Siddhi Yoga online yoga review to discover all of the details of Siddhi Yoga's newly launched RYT 200 online. This is an Indian-led and curated online yoga teacher training program that is not only authentic but it is also a great value. As a student of Sidhi Yoga's online YTT you are also invited to enroll in two additional yoga teacher certification courses for free. Get the details here.
Siddhi Yoga Rishikesh
Rishikesh is the Yoga Capital of the world, and one of the four locations that Siddhi Yoga holds in-person yoga teacher training. Besides Rishikesh, Siddhi Yoga also conducts yoga teacher training in Bali, Dharamsala, and Goa. Currently, Siddhi Yoga is focused on their new online yoga teacher training program. Discover Siddhi Yoga's online YTT on The Yogatique and take advantage of the opportunity to enroll in two additional yoga teacher training courses for free!