Are you seeking a powerful and highly sensorial online yoga teacher training program to immerse yourself in?
Do you want to join one of the most well-known yoga teacher certification schools to pursue your yoga teaching certificate?
Do you desire to stand apart by holding a yoga teaching certification from one of the recognized and lauded yoga schools in the world?
Are you passionate about learning and seeking the opportunity to study under the best?
Do you want a meaningful and enriching educational experience? If you are curious about which online yoga school ticks all of those boxes, the answer is Santosha Yoga Institute.
Keep reading to learn why hundreds of yogis have put their trust in Santosha Yoga Institute's online yoga school, making them one of the most successful and popular online teacher training courses available for you to enroll in today!
---
Article content:
(Click any link below to jump directly to section)
---
Santosha Yoga Institute – one of the best yoga teaching certificates to hold
Santosha Yoga Institute is one of the best online yoga teacher training institutes, and the school itself has been in existence for 12+ years.
Over the years, Santosha Yoga Institute has certified thousands of yoga teachers at their in-person YTT (yoga teacher training) retreats held in Bali, Sri Lanka, Costa Rica, and Morocco. And now, Santosha has adapted their extensive in-person teacher training course to offer online yoga training, too.
Many things make Santosha Yoga Institute stand out from the rest. One of the most exciting advantages of committing to online YTT with Santosha is that as well as holding a 200 hour teaching certificate from one of the most well-known yoga schools, you're also invited to attend an additional online yoga teacher training certification course for free.
So in other words, you'll have a specialty teaching certification right out of the gate as a yoga teacher. The options for this additional certification include Yin Yoga, Kids + Teens, Pre Natal, or Meditation.
50% off yoga teacher training online with Santosha Yoga Institute
Santosha is currently offering 50% off the normal course price. If you've been researching the best Yoga Alliance online yoga teacher training schools to enroll in, your search may be over. This cheap online yoga teacher training may not be offered at this price forever. Enroll now and begin your learning journey right away.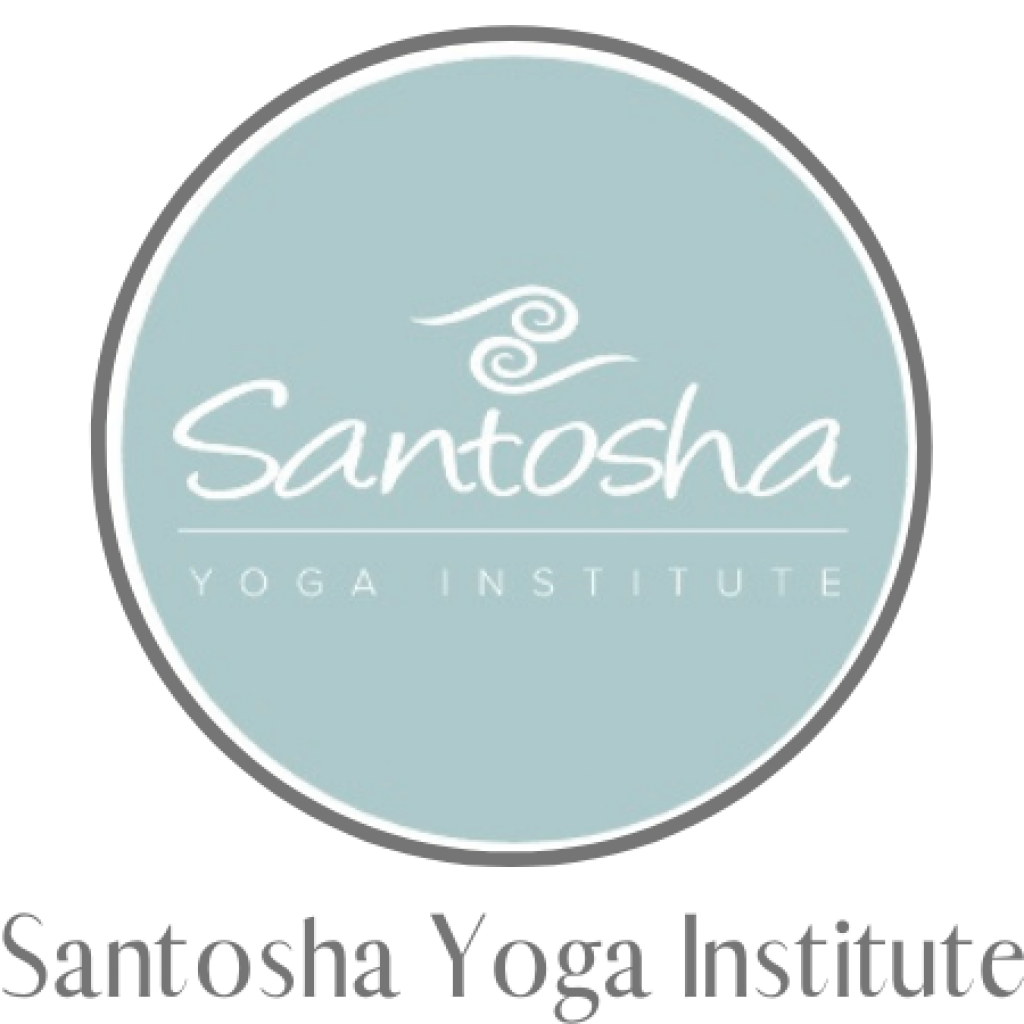 CHECK OUT SANTOSHA YOGA INSTITUTE'S LATEST OFFERINGS!
50% off 200-hr online yoga teacher training
Choose 2 extra FREE trainings
⬇Use code YOGATIQUE10 for 10% off⬇
Santosha Yoga Institute – a holistic approach to teaching yoga in a contemporary way
In many ways, Santosha Yoga Institute has made their Yoga Alliance online training to be as similar as possible to their in-person yoga teacher training experience. And in the spirit of keeping interaction and connection at top of mind for the training, there are multiple weekly opportunities for students to connect with each other and the faculty via LIVE Zoom classes and mentoring calls.
How long does it take to become a 200 hour yoga teacher with Santosha Yoga Institute?
The 200 hour Santosha online yoga teacher training course is held over 24-days, just as the in-person training is, and it runs in three different time zones so that students have as many opportunities as possible to attend the LIVE online classes.
The 300 hour online YTT is very unique in structure in that you get to choose the areas of advanced studies that you would like to focus on. The advanced 300 hour teacher training course is only available to those who have already completed a 200 hour yoga teacher training.
After completing both a 200 hour and 300 hour training, you are a 500-hour certified yoga teacher (200 hours+300 hours of training=500 hours).
The other amazing online yoga courses that Santosha Yoga Institute offers
Santosha also offers much more than just 200 hour and 300 hour teacher certifications.
For those who are already certified or for anyone who'd like to do more than just a 200 hour or 300 hour training, Santosha has many online courses that might interest you.
Other courses include 100 hour Yoga Therapeutics, 50 hour Yin Yoga, 50 hour Yoga Nidra, 50 hour Meditation training, 50 hour Pre and Post Natal training, 50 hour Ayurveda, 30 hour Children's and Teen's yoga training, and even a Foundational Yoga training.
The online learning options with Santosha Yoga Institute are endless.
What comes next after yoga teacher training graduation?
Upon graduating from Santosha Yoga Institute's 200 hour online yoga certification course, you will have gained a thorough understanding of the skills and knowledge required to become a successful and confident yoga instructor.
You are ready to teach online or in a yoga studio and you can register with Yoga Alliance as an RYT (registered yoga teacher) should you choose.
The opportunities have become greater than ever for yoga teachers with the popularity of online yoga skyrocketing.
Imagine creating your own successful online yoga business or teaching for an existing online yoga membership platform, or perhaps even eventually certifying other teachers online.
Santosha Yoga Institute course features:
Cost:
$1650 (on sale)
Monthly Payment Plan Option:
Yes, 4 month
payment plan option
Teaching Certifications:
200 hour, 300 hour +
Style of Yoga:
Vinyasa flow
Lifetime Access to Course Materials:
Yes
Live Online Access to Faculty:
Yes
Maximum Time Allowance to Complete Program:
Lifetime
Santosha Yoga Institute course costs:
(Please note, Santosha Yoga Institute is based in Australia, so the daily exchange rate may fluctuate slightly from what you see below.)
Santosha Yoga Institute payment plan options:
Pay in full
4-month payment plan (with some added cost to tuition)
The Yogatique Critique: Santosha Yoga Institute Review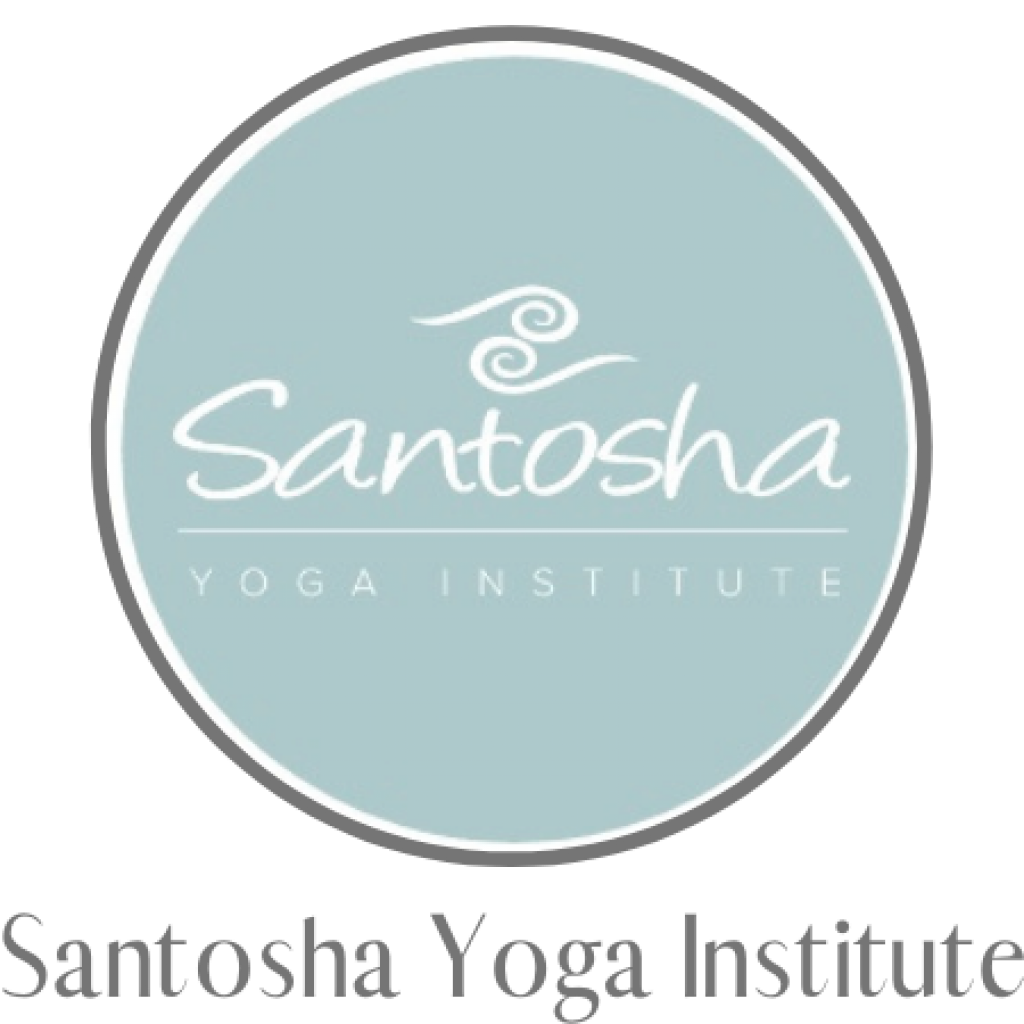 200-hr Certification
⬇Use code YOGATIQUE10 for 10% off below⬇
Part of Santosha's mission is to help students connect with their true nature while embracing the wisdom of traditional yoga and gaining a more contemporary understanding of the body.
This fulfilling 200 hour online yoga course is full of deep connection with yourself, your classmates, and the teaching faculty.
200-hour yoga teacher training syllabus includes
| | |
| --- | --- |
| Anatomy | Led by a trained and experienced Physiotherapist and Yoga Therapist. |
| Philosophy | Study and connect with the ancient wisdom of the practice. |
| Yoga postures | Learn how to teach, modify, adjust to ensure safety for all students in every pose. |
| Meditation | Learn how to practice and teach both simple and profound meditation techniques. |
| Developing a self-practice | Learn how to incorporate your practice into your everyday life to change your life. |
| Intro to Yoga Nidra | Discover this healing art and how to lead it. |
| Principles of teaching yoga | Learn how to effectively teach powerful and addictive yoga classes. |
| Kirtan | Learn simple chants to incorporate into your classes. |
| Therapeutic application of yoga | Learn therapeutic applications of yoga such as Yoga for Asthma, Mental Wellbeing, Trauma-informed yoga, and more. |
| Yoga business | Learn business skills to help you create a successful yoga business. |
Enroll now to save your spot and get immediate access to all course materials.
Interested in learning more about other online yoga teacher training options? Be sure to learn about DoYogaWithMe's revolutionary online yoga teacher training program and discover YogaRenew's affordable online yoga teacher training program, Siddhi Yoga's authentic online yoga training and My Vinyasa Practice's new online training opportunity, too!
FAQ about Santosha Yoga Institute
Can a beginner do yoga teacher training?
Yes, a beginner can do yoga teacher training. It will be helpful to be very familiar with the basic yoga postures and have a consistent yoga practice established before attending teacher training, but that doesn't mean you need to be a 10 year practicing yogi to signup for a teacher training course.
Can you teach yoga with an online certification?
Yes, you can teach yoga both in-person and online after earning your certification online. Online YTT certificates are seen in the same light as in-person yoga teacher training certifications.
Why is yoga teacher training so expensive?
Yoga teacher training is not nearly expensive as it used to be with the emergence of online yoga teacher training! As with everything, yoga education has gone digital and you can now satisfy all of the yoga teacher training course requirements and become a certified yoga teacher online for a fraction of the cost.
Some online yoga studios, online yoga teacher training programs, and brands that we write about may offer us a small commission should you decide to make a purchase or signup after reading our content. Thank you for enabling us to exist!