My Vinyasa Practice was created with a mission in mind, to create authentic online yoga teacher training programs at a price that is affordable and accessible to all. So if affordable high-caliber online yoga teacher training is what you've been searching for – you're search might be over after learning more about My Vinyasa Practice in this in-depth My Vinyasa Practice review!
Since their inception, My Vinyasa Practice has become a leader in the online yoga teacher training space. The founder and her team create online YTT curriculums that are thoughtfully procured, well-executed, and priced far below what some other online yoga teacher training programs are priced.
As you will learn, My Vinyasa Practice is offering everything from standard 200 hour yoga teacher training online to online Ayurveda certifications to meditation and mindfulness coaching to entrepreneurship training to advanced Yoga Therapy courses.
My Vinyasa Practice is evolving into an impressive online training institution, to say the least.
Read on to learn about the school's history, founder, and why My Vinyasa Practice has become the number one choice aspiring yoga teachers make for authentic, affordable, and in-depth online yoga teacher training!
---
Article content:
(Click any link below to jump directly to section)
---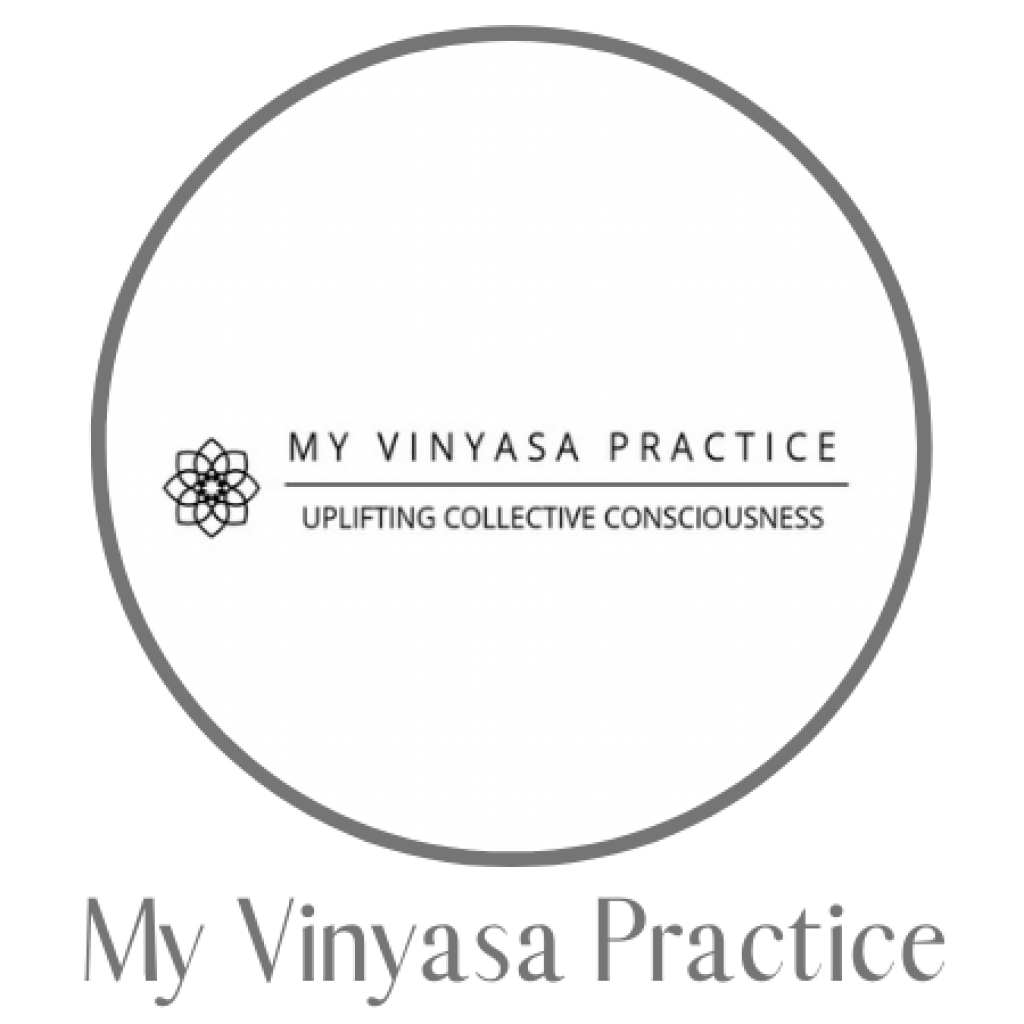 See My Vinyasa Practice Latest Offers
Browse over 27 yoga certifications, courses & bundles

✔️
Check out their most recently launched courses ✔️
See today's coupon offer ✔️
⬇Visit My Vinyasa Practice below & enroll now⬇
Who is My Vinyasa Practice?
My Vinyasa Practice is not an online yoga school that popped up overnight. This Austin Texas based yoga studio has been open and operating for years, offering yoga classes and yoga teacher training in their space.
In 2020 Michelle Young, the studio owner and multi-decade yoga practitioner, took her well-established yoga teacher training and Yoga Therapy training global. My Vinyasa Practice began offering the training in an online format so that yogis all over the world could enroll in and graduate from her training.
Ever since then, this online yoga certification course has been hailed as one of the best yoga teacher trainings online, and the school has evolved to offer many specialty certifications beyond standard 200-hr, 300-hr, and 500-hr teacher trainings (see the info box below to discover the 26 different online certifications and courses offered by MVP).
Michelle Young (MVP's founder and owner) is a C-IAYT E-RYT 500. This title indicates that she is a certified yoga therapist with the International Association of Yoga Therapists who has also completed 500+ hours of yoga teacher training with a Yoga Alliance registered school and taught a minimum of 4 years since attending her 200 hour YTT.
Learn more about the exciting field of yoga therapy and what it means to be a yoga therapist.
Yoga Alliance approved online teacher training with My Vinyasa Practice
My Vinyasa Practice registered with Yoga Alliance in 2015. The school has since collected over 3,200 reviews left by former students who have given the school an overall rating of 4.8 out of 5 stars. That's pretty impressive, right?
All of the courses offered by My Vinyasa practice are Yoga Alliance approved. So what does that mean, exactly? That means that upon graduating from any of the three programs (or CE classes) you can register your hours with Yoga Alliance should you choose.
The My Vinyasa Practice syllabus has been approved by the Yoga Alliance (see details of the syllabus below). All of the required yoga teacher training subjects are covered in their trainings, and all programs meet Yoga Alliance standards. You can register as a RYT (registered yoga teacher) with Yoga Alliance upon successfully completing any My Vinyasa Practice YTT program.
For example, after completing the MVP 200 hour online YTT, you can register with Yoga Alliance as an RYT-200 or "Registered Yoga Teacher 200-hr'.
Many aspiring yoga teachers prefer to attend training with an RYS or 'Registered Yoga School' because of the vast network of Yoga Alliance affiliated studios.
Is My Vinyasa Practice legit?
If you've been wondering if My Vinyasa Practice is legit, the answer is absolutely yes! My Vinyasa Practice is legit. By now, you've likely gathered that Michelle is a very experienced and highly qualified yoga educator who holds the highest yoga certification level and certificates in many other styles of yoga.
My Vinyasa Practice has been in operation for many years, and has online YTT reviews about their yoga teacher training on their website that illustrate just how much their former students have loved the yoga teacher training experience with My Vinyasa Practice.
My Vinyasa Practice 200 hour course features:
Cost:
$375 – $1076 (depending on certification)
Monthly Payment Plan Option:
Yes, 3 month
payment option
Teaching Certification:
200 hour, 300 hour, 500 hour+
Style of Yoga:
Vinyasa
Lifetime Access to Course Materials:
Yes
Live Online Access to Faculty:
Yes
Maximum Time Allowance to Complete Program:
Lifetime
My Vinyasa Practice course costs:
My Vinyasa Practice payment plan options:
Pay in full – save 50%
3-month payment plan
The Yogatique Critique: My Vinyasa Practice Review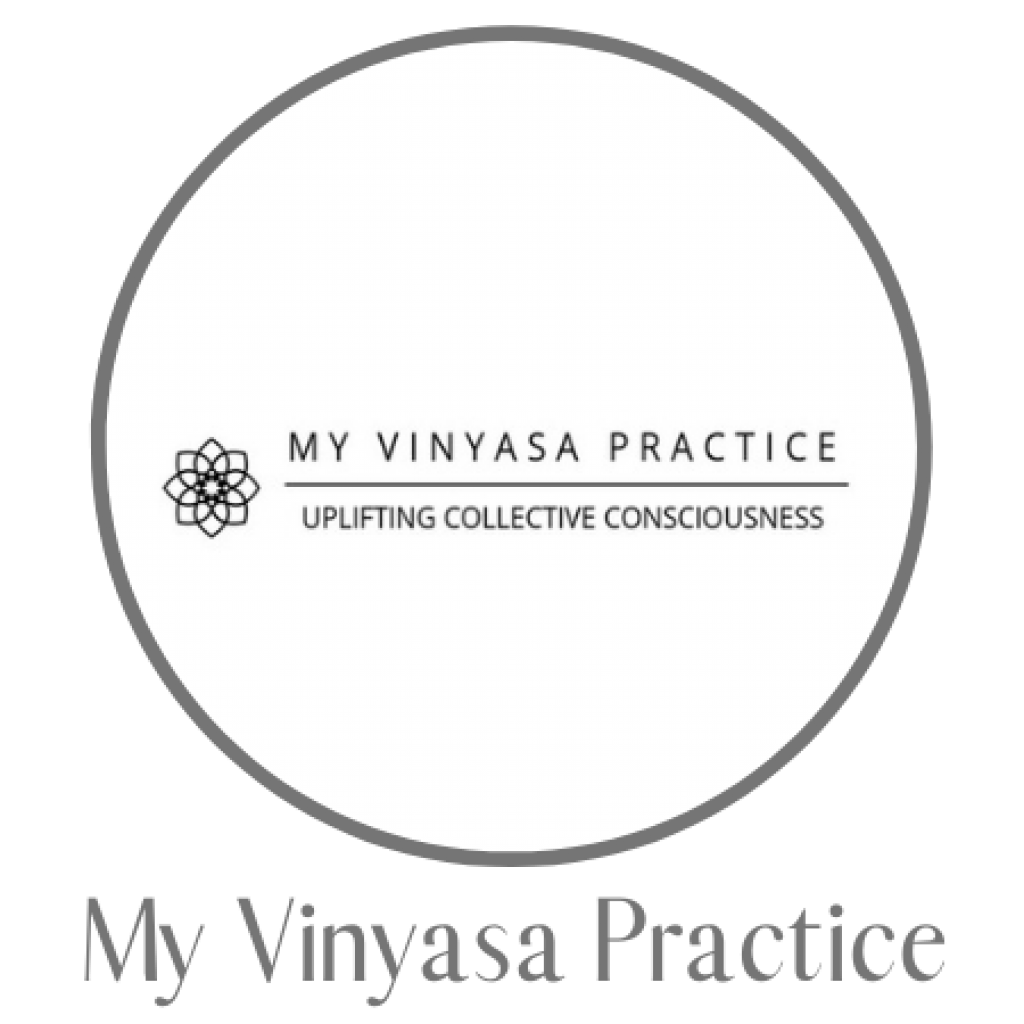 200-hr Certification
Join the My Vinyasa Practice 200 hour online yoga teacher training certification program to master the basics! This is an ideal course for anyone who desires to deepen their understanding of the asanas and principles of yoga to enrich their own practice, or for those whose goal it is to become a practicing teacher and pursue teaching as a career.
Learn the foundations you need to guide students through engaging and meaningful yoga classes that change minds, bodies, souls, and spirits!
Your materials will include pre-recorded lectures and the 200 hour YTT manual. Access to hundreds of pre-recorded classes and pre-planned sequences for you to incorporate into your teaching. The course also includes an e-copy of The Yoga Sutras and access to an active MVP community made up of other My Vinyasa Practice students, graduates, teachers, and mentors.
200-hour yoga teacher training syllabus includes
History & Foundations of Vinyasa Yoga:
Yoga Sutras & Human Psychology
Cultivating & Nurturing Your Practice
Living Your Karma Through Your Dharma:
Yoga Sutras & Personal Practice
Accessing Our Story & Integrating The Subtle Bodies
Understanding the Panchamaya Kosha System:
Asana Postures & Energetics
Releasing Energetic Blockages Physically & Mentally
Anatomy, Mechanics, & Sequencing:
Alignment As Load Option
Self Reflection
Integrating Mind & Body:
Self Forgiveness & Your body
Finding Alignment & Reading Bodies
The Veils That Blind Us:
The Kleshas, Pinpointing Muscles, & Body Reading
Reflecting On The Kleshas & Postural Compensations
Chakras & Specializing Sequences:
Subtle Body Sequencing
Self Reflection Around The Chakras
Introduction To Specialized Practices:
Sequencing Speciality Classes
Pre Natal Modifications, Yoga Nidra, Yin, and Restorative
Practicum & Certification:
Certification Exam
enroll Now
My Vinyasa Practice 200-hr
Start today ✔️
Lifetime access ✔️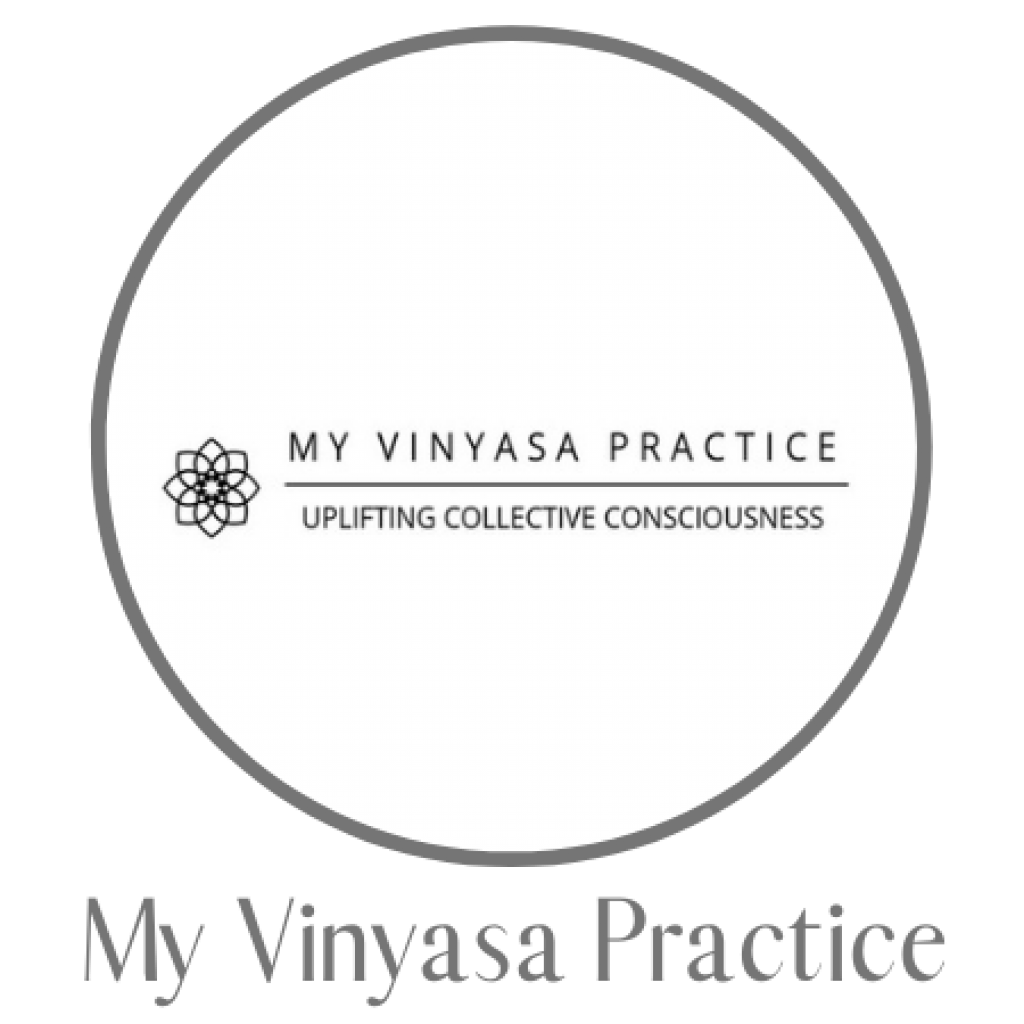 300-hr Certification
This online 300 hour yoga teacher training includes everything outlined above in the 200 hour course, but will also expand your understanding of philosophy, theory, and asanas and deeper understanding of the following principles:
300-hour yoga teacher training syllabus includes
Subtle Bodies
Introduction to Ayurveda
Yoga Nidra
Advanced Anatomy & Physiology
Advanced Sequencing
Prenatal Yoga
Restorative Yoga
Yin Yoga
Trauma-Informed Yoga
Adaptive Yoga
Business of Yoga
enroll Now
My Vinyasa Practice 300-hr
Start today ✔️
Lifetime access ✔️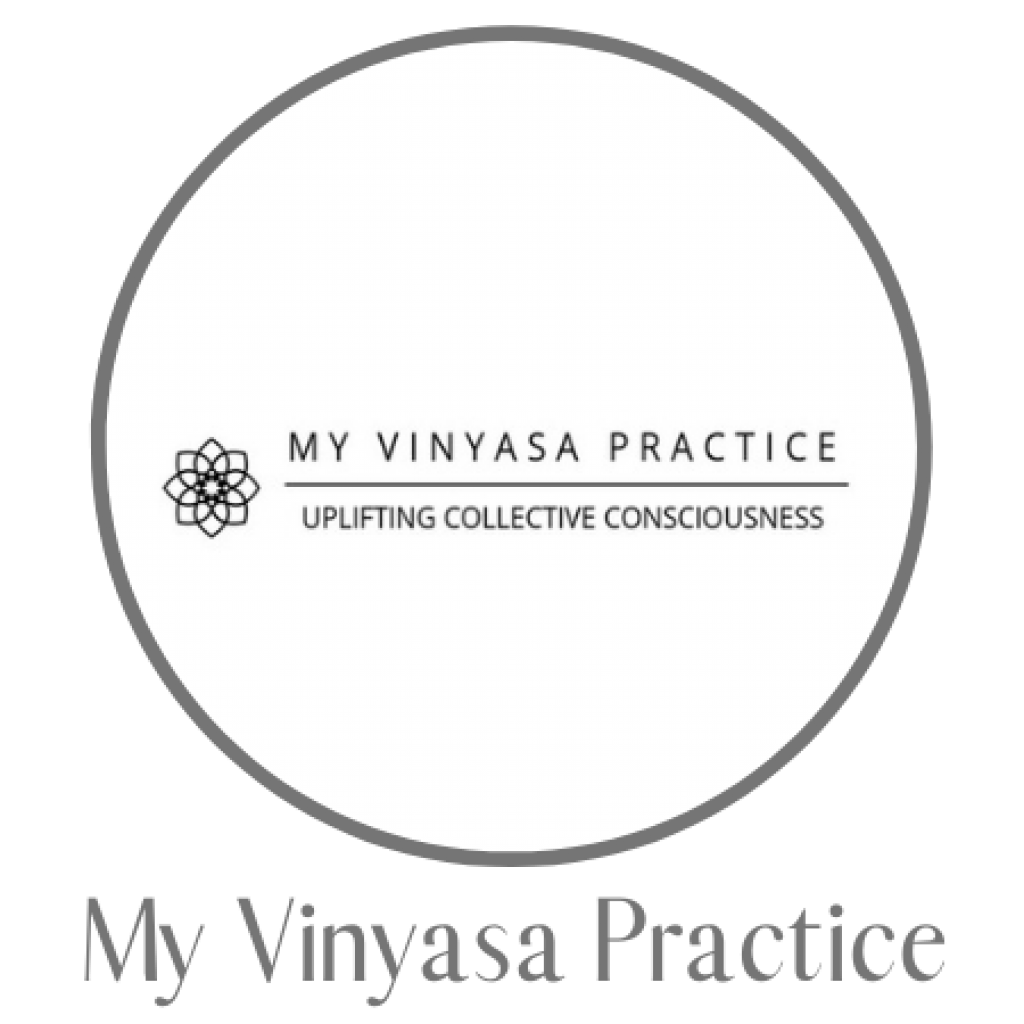 500-hr Certification
My Vinyasa Practice's 500 hour yoga teacher training online is a combination of the 200 hour and 300 hour as outlined above.
enroll Now
My Vinyasa Practice 500-hr
Start today ✔️
Lifetime access ✔️
Pursue Vinyasa yoga teacher training online with My Vinyasa Practice
My Vinyasa Practice offers three basic certification levels in their yoga teacher training courses, plus Yoga Therapy training as well.
As a student of My Vinyasa Practice, you can achieve your basic 200 hour credential, 300 hour credential, or 500 hour yoga teaching credential, and many other specialty credentials.
So whether you want to fulfill the basic educational hours to begin your career as a yoga teacher by enrolling in the RYT 200 online course, or you want to go deep and fulfill advanced teacher training requirements or specialty teaching certificates, you've got all of the options at your fingertips with My Vinyasa Practice's cheap online yoga certification course options.
Where can you teach yoga after graduation?
This is an exciting time for aspiring yoga teachers as online yoga becomes more popular. One can pursue many avenues after completing an online yoga certification course.
Of course teaching in a studio is an option, but so is creating your own course and community, teaching in the corporate space, or even going on to become a teachers teacher.
Working in more clinical fields is also an exciting possibility for Yoga Therapists after attending Yoga Therapy training at My Vinyasa Practice.
My Vinyasa Practice also offers online Yin yoga teacher training, should you like to offer more specialized classes like Yin.
Time commitment required to become a yoga teacher online with My Vinyasa Practice
These trainings offered by My Vinyasa Practice are completely self-paced and can be completed in as little as 8 weeks, if a person has enough time each week to dedicate to study and self-practice.
My Vinyasa Practice coupon code
My Vinyasa Practice offers so many coupon codes that it's hard to keep track of them all! Often times they are simply in the form of a pop-up coupon, so simply click the links in the article to see today's coupon offer.
Takeaway: The My Vinyasa Practice reviews speak for themselves and this is an online YTT that satisfies all requirements to have a great yoga teacher training experience, and then some!
Some online yoga studios, online yoga teacher training programs, and brands that we write about may offer us a small commission should you decide to make a purchase or signup after reading our content. Thank you for enabling us to exist!
Interested in learning more about other online yoga teacher training options? Learn about Santosha Yoga Institute, DoYogaWithMe, YogaRenew, and Siddhi Yoga or take a look at the highly searched for comparison of My Vinyasa Practice and YogaRenew.
FAQ about My Vinyasa Practice
Is online yoga teacher training worth it?
Absolutely. Online yoga teacher training will give you a solid foundation and the skills and knowledge you need to become a successful yoga teacher or a more educated impassioned yogi. You can expect to have a great overall experience and educational materials that you get to keep for a lifetime.
Can a beginner do online yoga teacher training?
A beginner can do online yoga teacher training. Regardless of whether you are a beginner yogi or an advanced yogi, you will need to commit to daily yoga practice during training as part of the curriculum. So post-graduation if you were a beginner, you certainly would no longer be a beginner upon course completion.