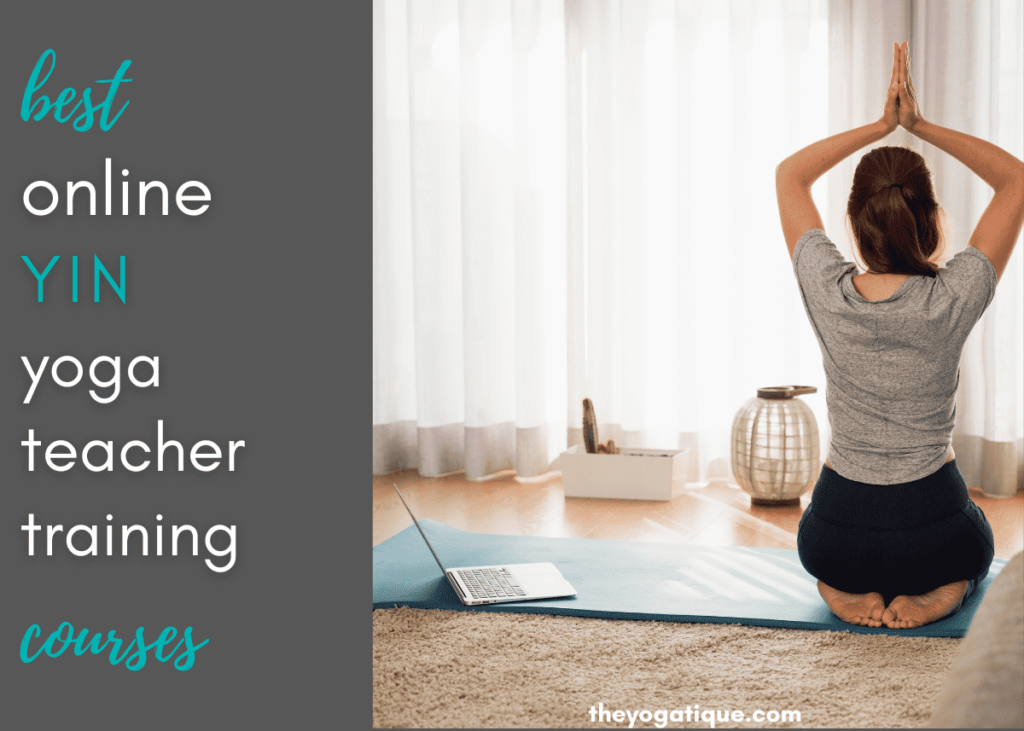 Have you noticed the rise in interest in Yin yoga in recent years? Or have your students been inquiring about Yin yoga and asking for Yin classes from you? It's almost as if humanity is realizing the importance of deep relaxation and slow stretching more and more. In this article, we explore the best online Yin yoga teacher training certification courses. These online courses just might be the perfect next step in your yoga teacher training journey.
If you are you ready to be the facilitator who helps their students restore and relax deeply from within while enjoying deep slow stretching in Yin yoga postures, then according to Google trends, you are right on trend! Becoming a certified Yin yoga teacher is a brilliant way to make yourself more dynamic as a yoga instructor, and a smart decision if you're wanting to add complementary yoga certifications to your name and build out your yoga teacher toolkit.
Let's explore the best online Yin yoga teacher training certification courses and help you choose the ideal course for you!
5 Best Online Yin Yoga Teacher Training Certification Courses That Are Yoga Alliance Approved
Online Yin yoga teacher training
(Click on any school name above to jump directly to full details below about that training.)
---
Article content:
(Click any link below to jump to section)
---
Click here to jump directly to in-depth details of the best online Yin yoga teacher trainings
Online Yin yoga teacher training – why becoming a Yin certified instructor is a great idea for any yoga teacher

You can add more credibility to your name and become more well-rounded in the styles of yoga you are qualified to teach by attending online Yin yoga teacher training from an accredited and experienced online yoga school.
The thought of choosing to pursue yoga teacher training online may be a rather foreign idea to you, so below we'll elaborate much more on yoga teacher training online and why an online YTT just might offer you a better educational experience than you ever might have imagined.
If you're not a certified or registered yoga teacher yet, you can certainly enroll in any of these Yin yoga teacher training courses to deepen your own understanding of Yin. Or you could also consider enrolling in a low-cost online yoga teacher training certification course to obtain your 200-hour yoga teaching certificate, first.
What is Yin yoga and why we need it now more than ever
Yin yoga is the opposite of Yang, the invigorating style of yoga that many of us practice regularly like Ashtanga and Vinyasa. Mind Body Green elaborates on the topic of Yin being the opposite of Yang styles – Yin yoga is more meditative and gentle. Yin yoga targets fascia, ligaments, deep connective tissue, joints, and bones. Whereas Yang styles of yoga target the muscles.
The practice of yin yoga is based on Taoist philosophy based on the concept of Qi (energy) that runs through our bodies. By holding Yin postures for say 3-5 minutes as is typical in the practice, you can release blockages and help the Qi, or the energy, flow more freely. Yin yoga also has physical benefits too like the lengthening of connective tissues and of course the ability to achieve deeper flexibility from the long holds in the postures.
Alo Moves has recently begun releasing some great online Yin yoga classes, and YogaDownload offers some free LIVE Yin online yoga classes if you'd like to experience some online Yin classes for yourself to find out what Yin classes online can be like.
Do you need to be certified to teach Yin yoga?
Most yoga studios will require a Yin yoga teaching certificate on top of a 200-hour yoga teaching credential to teach the Yin style of yoga in their space. Different countries vary in terms of whether or not being a yoga teacher is actually a regulated industry that requires certifications by law to actually teach yoga. That said, most yoga studios and online yoga platforms will want to see that prospective yoga teachers have completed Yin yoga teacher training as confirmation that their teachers are knowledgeable about how to teach Yin yoga safely and effectively.
So although it may not be required by law to have a Yin yoga teaching certificate it will essentially be required to be employable as a yoga teacher. And of course, as a yoga teacher, you want to learn and understand the history of the Yin style and the technique, so attending a Yin teacher training course is as personally fulfilling as it is needed.
After learning Yin yoga theory and understanding more about anatomy and how it plays into the Yin style, you could even create Yin yoga workshops for your students, or become an educator and certify other yoga teachers to become Yin yoga teachers in the future.
Can you do online yoga teacher training?
Yes, you can absolutely do online yoga teacher training. You can attend all of the required education courses to become a yoga teacher online now. We have written extensively about online yoga courses and yoga websites that we've found to be excellent options for online yoga teacher training.
If you're reading this post it is quite likely that you're already a certified yoga instructor, but if not, there are great 200-hour online yoga teacher training courses and even 300-hour or 500-hour advanced online yoga teacher training courses that you can enroll in if you're feeling really ambitious!
You can earn your Yoga Alliance yoga teaching certification by completing and graduating from an online yoga course – and this goes for Yin yoga teaching certificates too. And actually, the most popular Yin yoga teacher training courses in recent years were actually online programs.
Online yoga education has become very mainstream, and with the price points and flexibility offered by distant learning, it's not hard to see why. Assuming you are attending courses from a quality online yoga school, you can expect an engaging and high-touch experience and in some cases, the opportunity to study under famous yogis right there in your own living room.
Another aspect that makes online teacher training courses so great is that you get lifetime access to the course materials in many cases. This means that you can revisit the materials anytime you need a refresher.
And of course, the price and convenience of online training doesn't need to be elaborated on much!
40 hour Yin yoga teacher training online
If you've been wondering if online Yin yoga teacher training is typically a 40-hour course, there are some options for 40 hour Yin yoga teacher training online, but the majority of online Yin yoga teacher certification courses are 50 hours. There is also one school that we're aware of, YogaRenew, which offers a Yin yoga express training which is only 20 hours.
Assuming you attend Yin yoga teacher training at a Yoga Alliance affiliated RYS (registered yoga school) your hours count towards your required Yoga Alliance continuing education credits.
All of the Yin courses outlined below are registered with Yoga Alliance.
What to look for in a Yin yoga teacher training
Carefully considering your training before enrolling is something we suggest. A few aspects to look into, and questions to ask yourself about online trainings;
Is the training Yoga Alliance approved?
Do you feel a connection with the instructors and what are their qualifications?
What type of training materials are offered?
Do you have access to teaching faculty and an online community?
Below we delve into the best online Yin teacher training programs that are accepting students that we recommend adding to your list of considerations when deciding which Yin yoga course you'd like to enroll in. Roll out your mat and let's get started!
5 Best Online Yin Yoga Teacher Training Certification Courses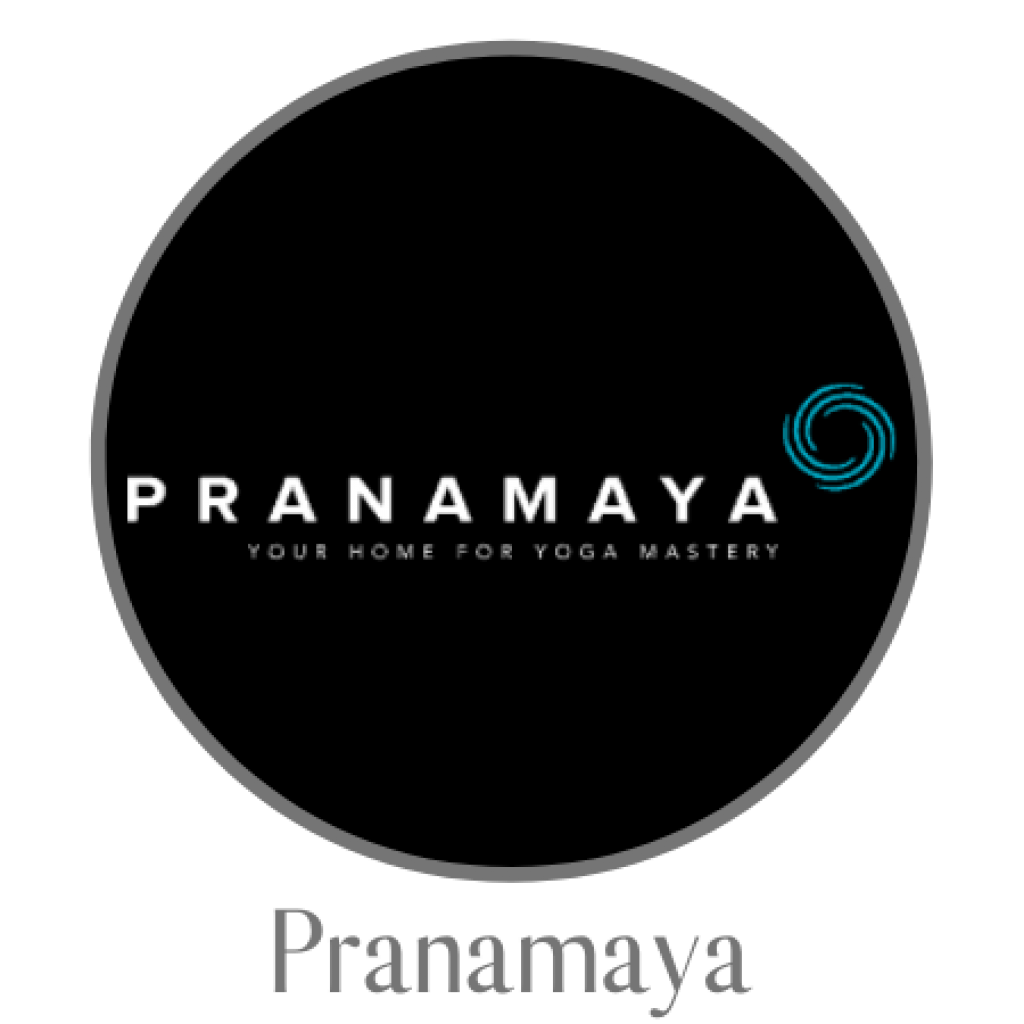 Pranamaya
50-hr Yin Certification
Internationally acclaimed yoga teacher and scholar, Paul Grilley is your guide through the Pranamaya online Yin yoga teacher training and his paradigm-shifting teachings will have you understanding anatomy like you never thought possible. Paul is the perfect teacher for all levels. Whether you're a seasoned yoga teacher or a curious practitioner, you will finish this illuminating course with a head filled with new knowledge. Paul Grilley's online course is one of the most sought-after Yin courses and one to certainly consider. Paul's teachings are even mentioned on Wikipedia's Yin yoga page.
In Paul's "Functional Approach" to Yin yoga you will learn about the 24 target areas of the body, the 7 archetypal pose families, and other insight that you can apply to all different styles of yoga, not just Yin. Immerse yourself in Paul's 12-hour online workshop and join the eight practices led by Paul himself. Download and keep the 100+ page illustrated study guide with all key images, anatomical illustrations, self-quizzes, and every major point in the program for you to reference back to anytime.
Graduate with a certificate of completion and 20 hours to apply towards your Yoga Alliance continuing education credits.
Panamaya Online Yin YTT Course Features:
Yoga Alliance accredited
Lifetime access to course materials
Self-paced course is available to you immediately after enrollment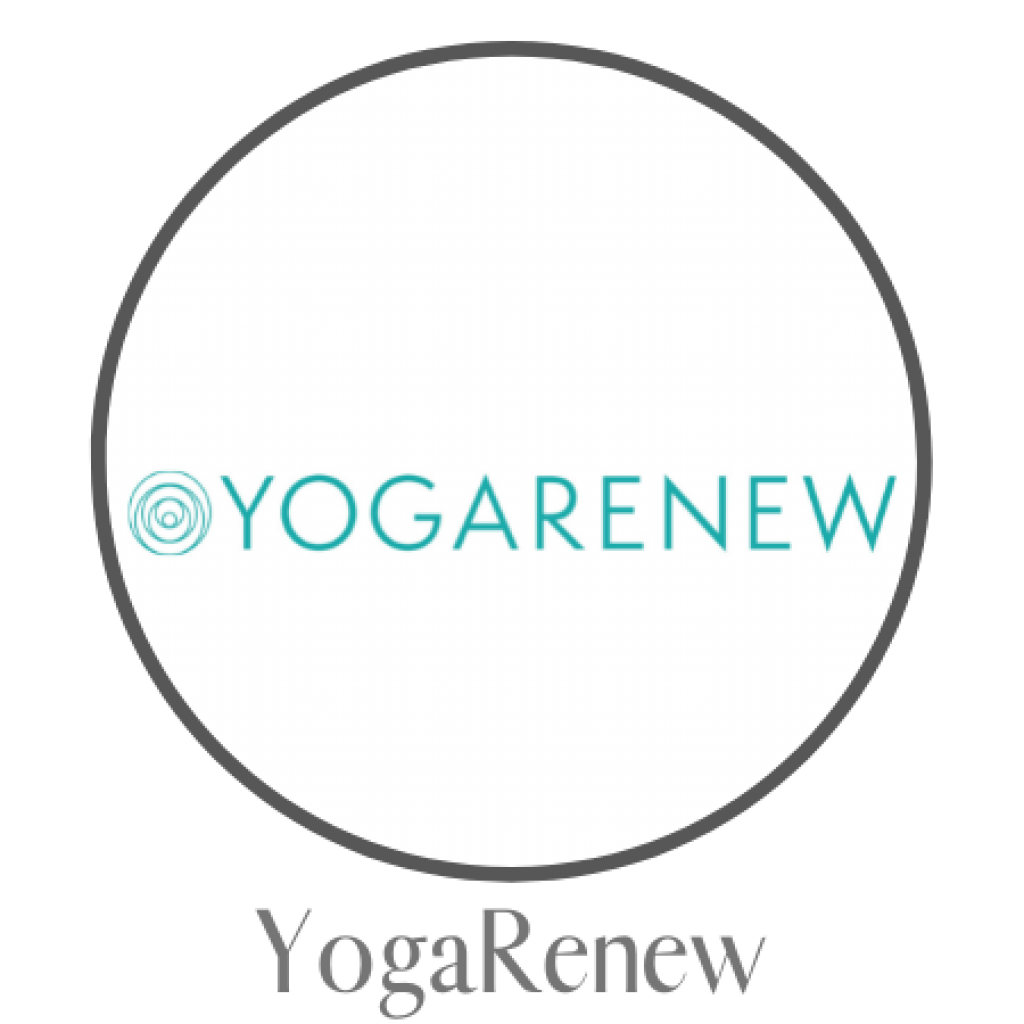 YogaRenew
20-hr Yin Certification
YogaRenew's online Yin YTT will teach you how to bring your class into stillness. This 20 hour online Yin yoga teacher training offered by YogaRenew is completely self-paced and will enlighten you on the philosophy, practice, and history of Yin yoga. The curriculum of YogaRenew's popular Yin training delves into anatomy and the unique practice of Yin yoga and its benefits. Holding a Yin teacher training certification from YogaRenew will enable you to guide your students in a peaceful and deep practice.
Be taken through your Yin learning journey odyssey by Kate Lombardo who is an E-RYT500 certified teacher, certified Yin Yoga teacher, and Yoga Alliance Continuing Education (YACEP) Instructor. Besides being an experienced yoga teacher, Kate also holds a certificate in Positive Psychology.
You may be familiar with YogaRenew as they are one of the most well-known online yoga schools. They are known for their low-cost courses and having graduated thousands of students over the years. YogaRenew is one of the pioneers in the online yoga space and they've created exceptional online yoga courses over the years.
YogaRenew's Online Yin YTT Course Features:
Yoga Alliance accredited
Lifetime access to course materials
Self-paced course is available to you immediately after enrollment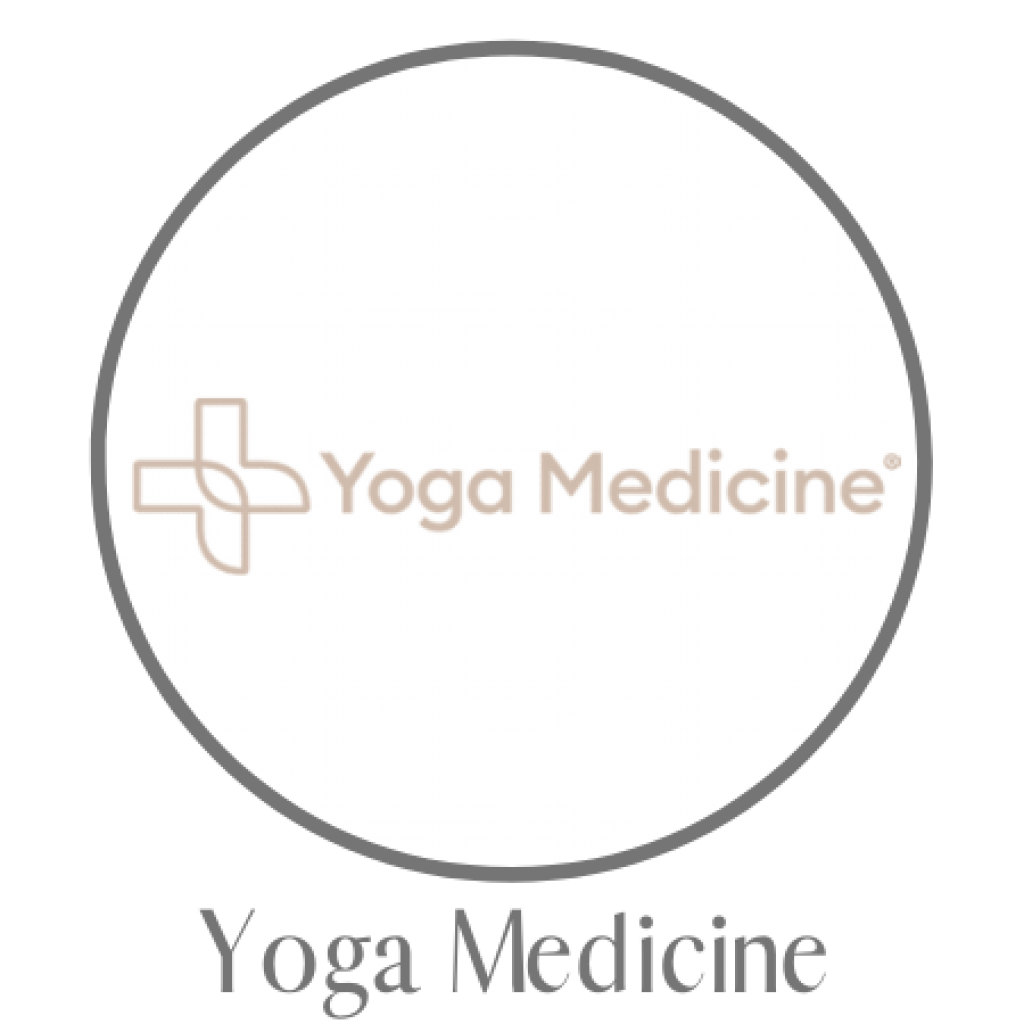 Yoga Medicine
55-hr Yin Certification
Yoga Medicine's online Yin/Meditation yoga teacher training is like no other Yin teacher training. This course is co-taught by Tiffany Cruikshank and Rashmi Bismark, MD, MPH. Rashmi brings over 15 years of study and practice of alternative healing modalities, including ayurveda, energy healing, yoga, and meditation and Tiffany Cruikshank is an international yoga teacher, author and health and wellness expert who holds a Masters in Acupuncture and Chinese Medicine.
This course takes a deep dive into the fascia and its relationship with Yin yoga, and Chinese Medicine principles such as using the meridians to support the energetic body.
Yoga Medicine's in-depth certification program also analyzes scientific literature and papers about meditation's effect on neurotransmitters, the endocrine system, the immune system, epigenetics, aging, and cognitive effects. You can look forward to studying advanced concepts like neuroplasticity and how it relates to meditation, and more.
The training is composed of 6 parts that include pre-recorded lectures, asana practice, homework, and review. The main topics covered in this comprehensive training are:
YIN: TCM foundations & Yin/Yang Theory, Fascia Anatomy & Function in a Yin Practice, Stretching Research & Implications, Joint Anatomy, How to Use a Yin Practice Therapeutically, Anatomy of a Yin Practice: the What, Why, When & How, Detailed Dissection of Yin Poses & Uses, Chinese Medicine Meridians, 5 Elements & Uses, Myofascial Chains, Yin Yoga Sequencing
MEDITATION: Mindfulness: A Primer, Meditation: The Evidence Base, Meditation as a Neurocognitive Exercise, Approaching Obstacles in Meditation Practice, Spiritual Path of Meditation, Guiding Meditation: the What, Why, When & How, Focused Attention vs. Open Monitoring, Still vs. Movement, Guided vs. Unguided,
Yoga Medicine's Online Yin/Meditation YTT Course Features:
Yoga Alliance accredited
Lifetime access to course materials
Self-paced course is available to you immediately after enrollment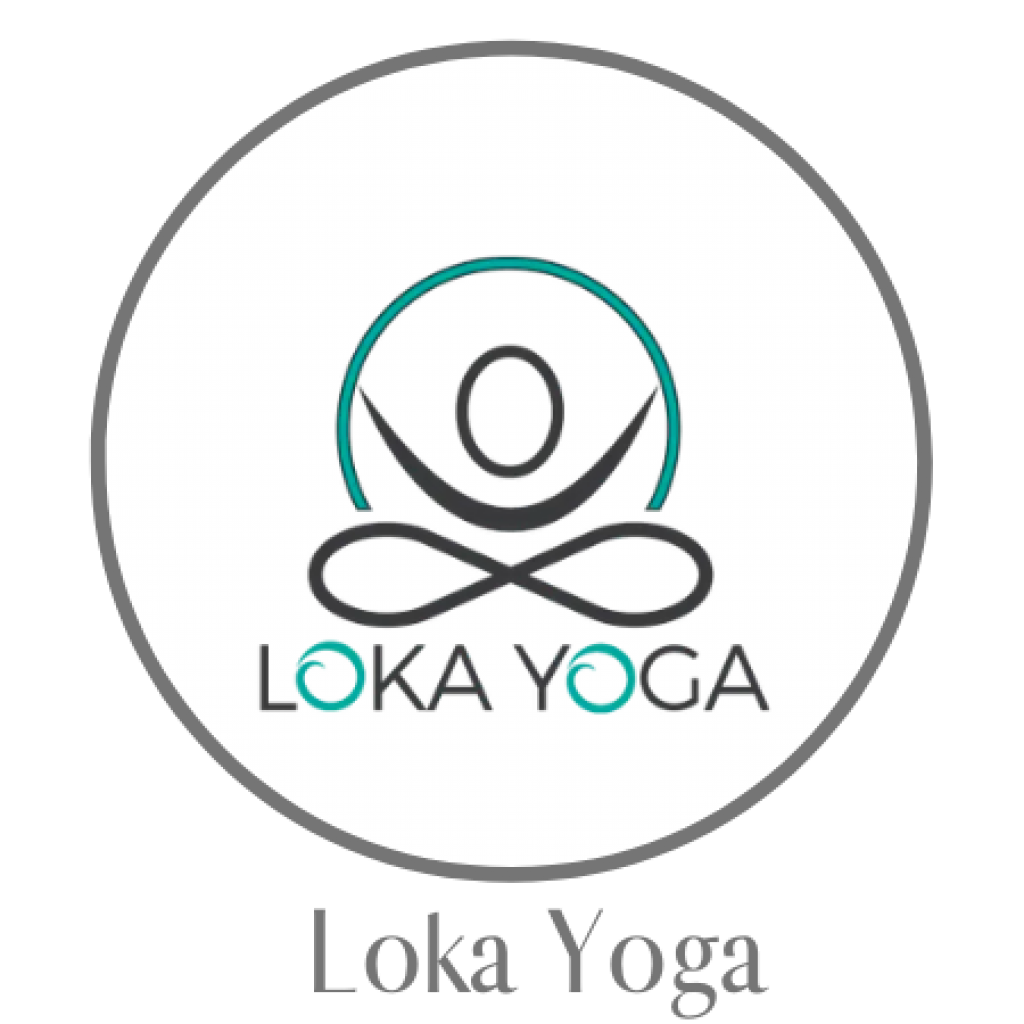 Loka Yoga School
50-hr Yin Certification
Learn the secrets of Yin yoga with the Internationally certified Loka Yoga School and get ready to fall in love with this Bali-based yoga school right from the start! This online Yin YTT designed by experts Taryn, a E-RYT 500, and Yann who holds a BA in Nursing offers a deep and meaningful teacher training. This dynamic duo has been working in the field for more than 20 years and they have taught Yin yoga to Olympic athletes, circus performers, corporate employees, and more.
Join this 50 hour online Yin yoga teacher training with Loka Yoga School and look forward to a deep immersion into anatomy and physiology. This fascinating and educational journey will teach you about the theory, history, and science of the Yin practice as well as how to properly sequence a Yin yoga class, proper alignment for Yin yoga poses, and how to adjust your students.
Loka Yoga School's online learning opportunity offers you full-length pre-sequenced Yin yoga classes to bring to your studio or to your online community so that you can start teaching Yin yoga just as soon as you've completed the program. Also included is a Yin yoga teaching manual with in-depth instruction and guidance for 64 Yin yoga poses.
Whether you want to learn how to teach Yin yoga or you are curious to learn more about the healing qualities of this style of yoga, Loka Yoga School's training will provide deep enrichment that will help you understand the fundamentals of Yin better and set you up for success as a Yin yoga teacher. This is certainly a Yin yoga online course to put at the top of your list!
Loka Yoga School Online Yin YTT Course Features:
Yoga Alliance accredited
Lifetime access to course materials
Self-paced course is available to you immediately after enrollment
Use code TheYogatique50 for $50 off tuition for Loka Yoga School's Yin online YTT!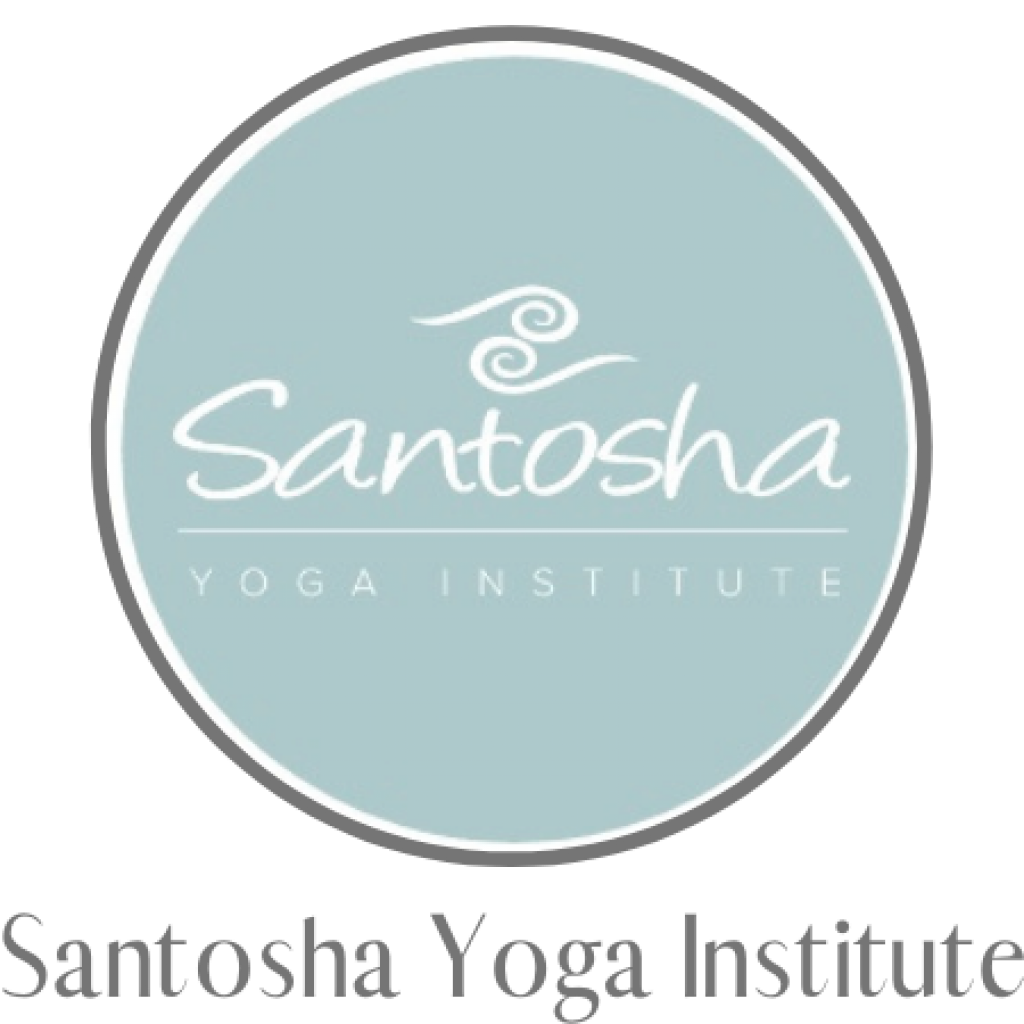 Santosha Yoga Institute
50-hr Yin Certification
Embody mindfulness, release blockages and improve energy flow and teach your students how to do the same after graduating from the renowned Santosha Yoga Institute's online Yin yoga teacher training course. This Yoga Alliance approved online training is a self-paced course offered by Santosha Yoga Institute, one of the most popular yoga teacher training schools.
This Yin teacher training covers the modern lineage of Yin as well as the ancient scriptures. As with everything that Santosha creates, you will be a student in a very comprehensive and well-procured course. Santosha online Yin TT is extremely detailed and world-class. Prepare to deeply explore Yin intentions and principles, bio-mechanics of Yin yoga on the body, Yin sequencing, how to incorporate props into Yin yoga classes, using Yin yoga to affect certain organs and meridians, and more.
Santosha's online Yin yoga teacher training is led by Andrea, a Yoga Therapist, Physiotherapist, and dedicated yogi of over a decade, and Piera Maria, who is a RYT 500 and certified Exercise Educator. The Yin yoga teaching tips you will absorb in this training will enable you to become a successful and sought-after Yin yoga teacher.
Santosha Yoga Institute Online Yin YTT Course Features:
Yoga Alliance accredited
Lifetime access to course materials
Self-paced course is available to you immediately after enrollment
Takeaway: Yin yoga is one of the most in-demand styles of yoga being requested today. Join a Yin yoga teacher training today to deepen your understanding of anatomy and the facia. Enrolling in a Yin yoga teaching certification course is an ideal way to build out your yoga teaching toolkit.
For further Yin reading check out our detailed post about the Yin yoga props you'll need to embark upon your Yin journey as a teacher or a student. And to discover how to create that perfect Zen space for your Yin practice, check out our tips!
Some online yoga studios, online yoga teacher training programs, and brands that we write about may offer us a small commission should you decide to make a purchase or signup after reading our content. Thank you for enabling us to exist!