Empower yourself and unveil your born teaching potential with Akasha Yoga Academy's 200 hour online yoga teacher training certification course. In this yoga teacher training online, you will come to understand your body and movement better than ever before! Read on and learn the details about this special online yoga teacher training opportunity in this comprehensive Akasha Yoga Academy review.
I've been lucky enough to experience bits of the Akasha training. Engaging, rich, interactive, and thorough are just some words that leap to mind to describe it.
Learn special yoga teaching techniques that will set you apart and make you stand out and shine as a yoga teacher.
Master the art of teaching the asana practice and tap into your inner wisdom on this in-depth online YTT journey.
With an average rating of 4.8 of 5 stars on Yoga Alliance, this YTT is worth serious consideration. Add that to fifty plus 4.9 Google reviews and countless reviews from other verified and reputable review sources, and there is no room left for doubt about the greatness of their online yoga courses.
The reviews of Akasha Yoga Academy by former yoga teacher training students speak for themselves. With testimonials like "Literally the best month of my life! The journey of self-discovery was unbelievable!" and "The Teacher Training is amazing….with how much love and authenticity you get prepared to be a yoga teacher, just AWESOME and not describable in words."
And spoiler alert…this training is currently offered at 50% off, plus we have a sweet added exclusive discount offer for you.
---
Article content:
(Click any link below to jump directly to section)
---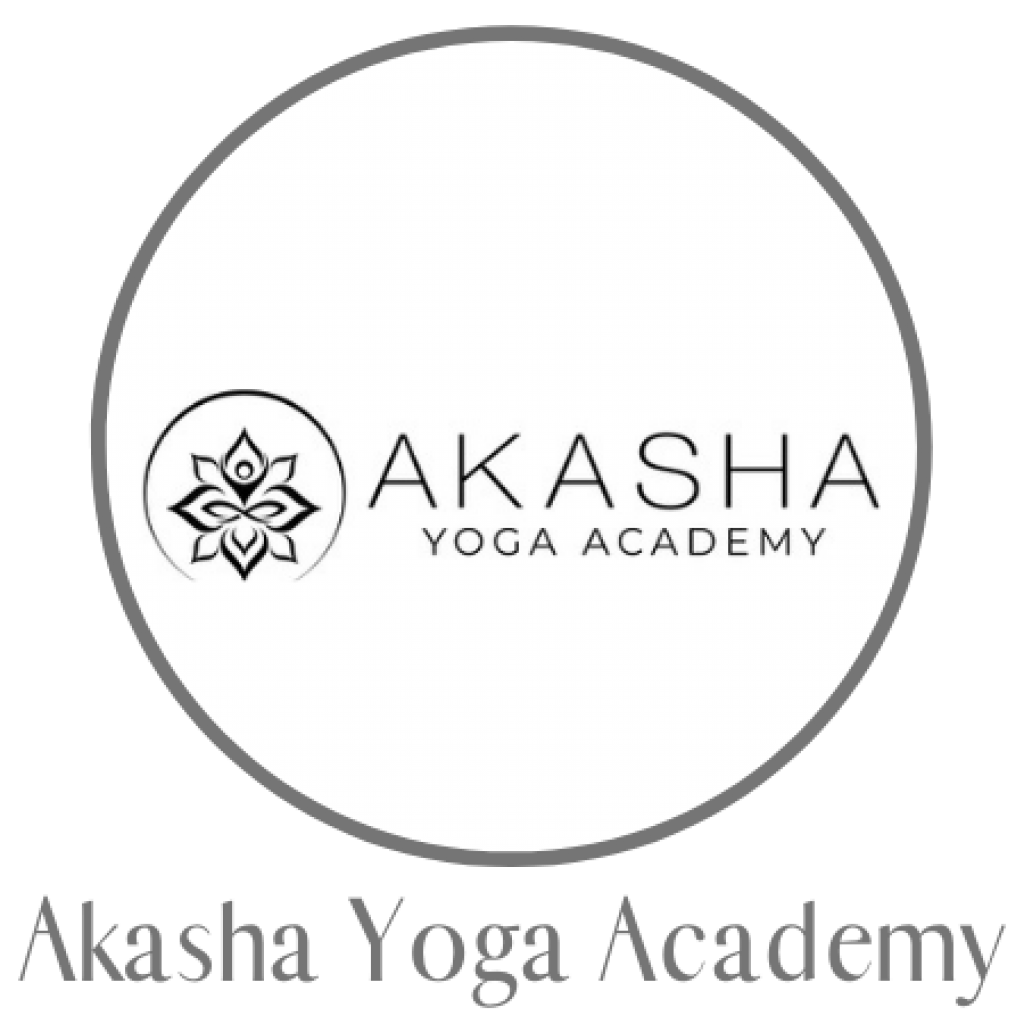 CHECK OUT AKASHA YOGA ACADEMY'S LATEST OFFERS
Visit Akasha Yoga Academy Below For:
50% off online yoga teacher training for a limited time.
Free YTT trial to experience the training for FREE.
Save 5% on any Akasha training with our code!
⬇Use code THEYOGATIQUE for 5% off below⬇
About Akasha Yoga Academy
Akasha Yoga Academy is a Bali-based yoga training school offering yoga teacher training for over a decade. Their Baliwood-style trainings are beautifully produced and offer profound depth and wisdom.
Akasha creates immersive, genuine, thorough trainings that come from the heart. Their hallmarks are authenticity, inspiration, passion, and enthusiasm.
Their teachings are centered around breath based Hatha yoga, energy based Kundalini yoga, spiritual heart meditation, and non-dual teachings of Advaita Vedanta.
Akasha Yoga Academy offers core 200-hour and 300-hour online yoga teacher training certification courses, online continuing education courses, and in-person retreats in Bali.
Yoga Alliance certification with Akasha Yoga Academy
Akasha Yoga Academy registered with Yoga Alliance in 2012.
The Akasha Yoga Academy's syllabus has been approved by the Yoga Alliance (see details of the syllabus below). This means that all required yoga teacher training subjects and teaching methods are covered, and the entire program meets Yoga Alliance standards.
Akasha Yoga Academy is a RYS (Registered Yoga School) with Yoga Alliance since 2015. Thus, you are eligible to register as a RYT (Registered Yoga Teacher) with Yoga Alliance upon successful completion of any Akasha Yoga Academy core YTT program.
If you are already a Registered Yoga Teacher, any Akasha Yoga Academy CE courses you successfully complete can count towards your required CE hours (Continuing Education).
How much does Akasha Yoga Academy cost?
Akasha Yoga Academy's online trainings start at $600 and go up to $1,800, depending on the certification.
For the quality and immersive style these trainings offer students, I believe their prices are extremely reasonable. So take advantage!
Meet the Akasha Yoga Academy instructors & directors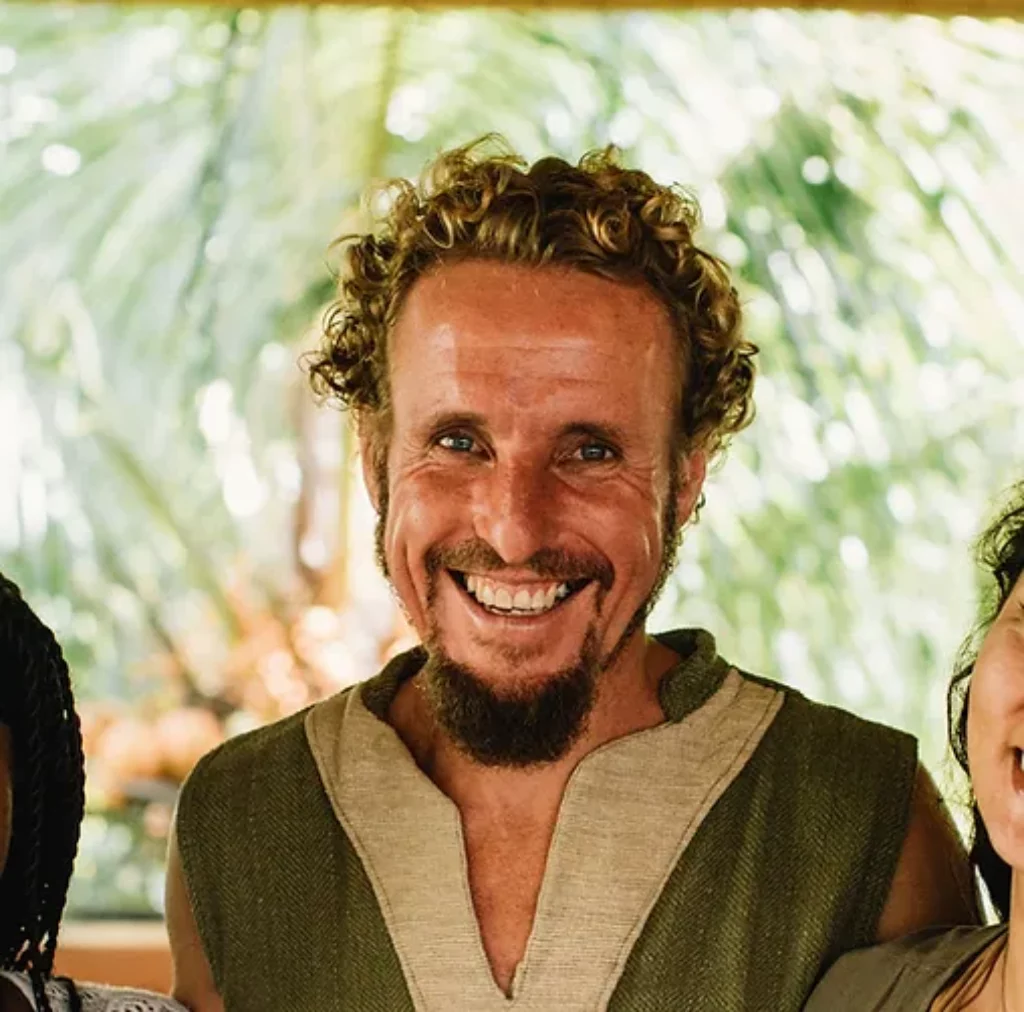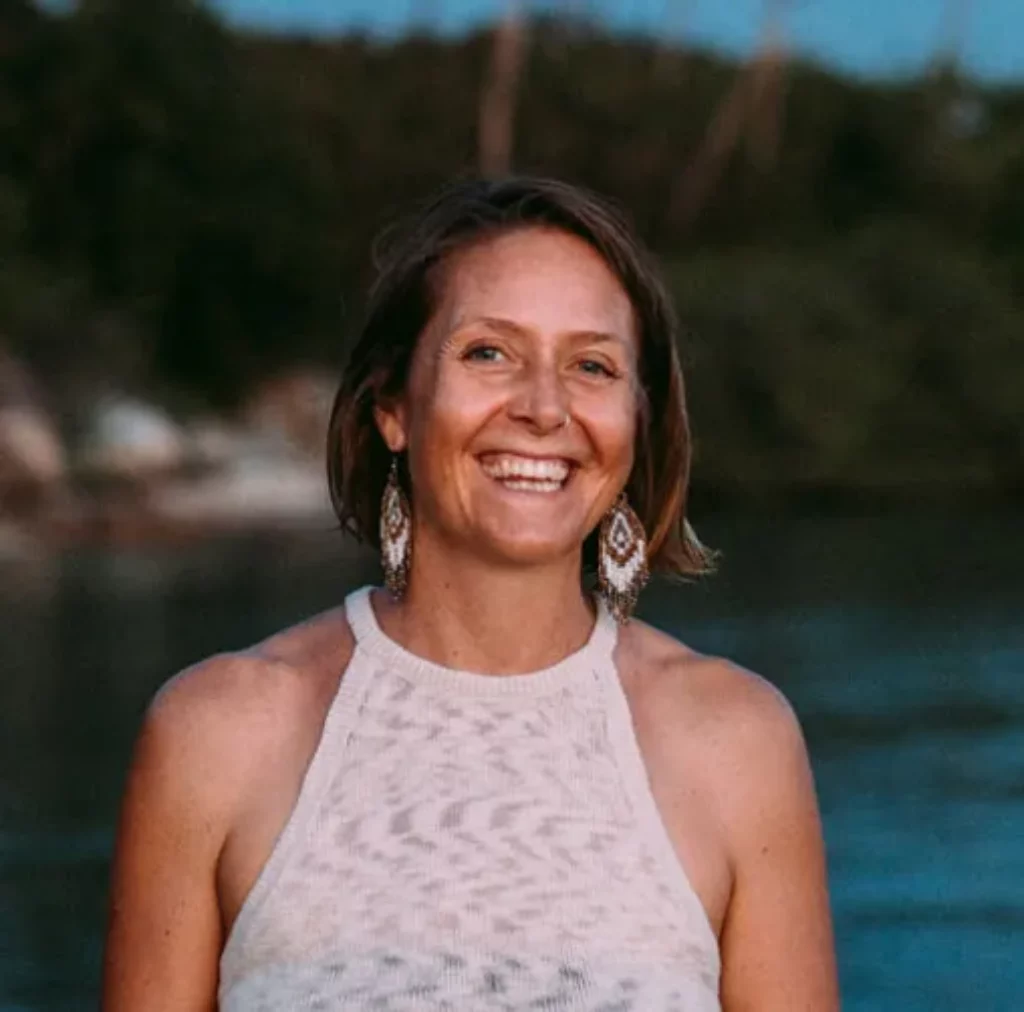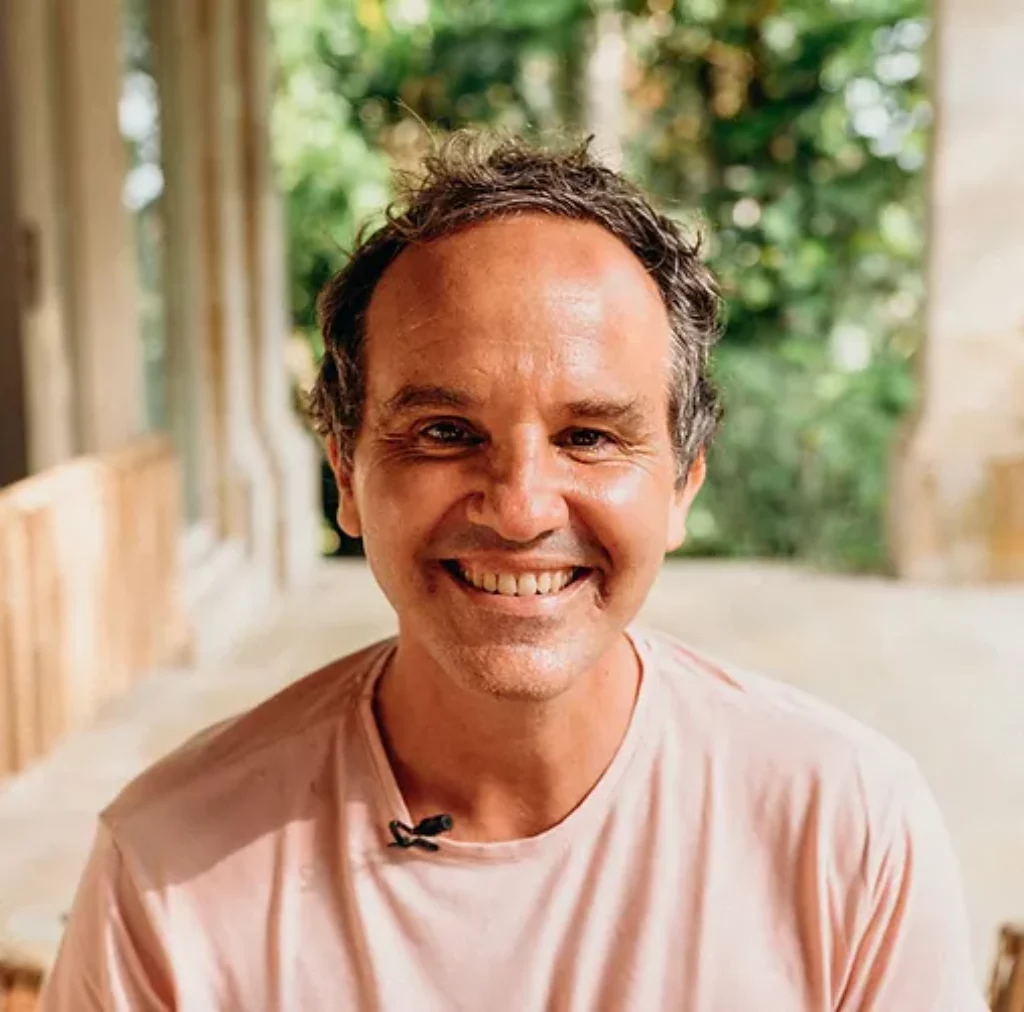 Under the guidance of Akasha Yoga Academy founders Kirsten and Burkhard, who are supported by Deveda, a veteran teacher of yoga, pranayama, and meditation for over 15 years in India, you are studying under master yoga teachers at Akasha Yoga Academy.
All three of your guides on this deep yoga learning journey are, at minimum qualified Yoga Alliance RYT-500 teachers (Yoga Alliance Registered Yoga Teacher – 500 hour).
Both Kirsten and Burkhard have over 5,000 hours of intensive teaching experience, and Deveda is a 35 year practitioner of yoga and hails from India, the birthplace of yoga.
Kristen and Burkhard have devoted thousands of hours studying and learning various styles of yoga, including hatha, kundalini, ashtanga, and vinyasa. The duo has also extensively studied pranayama, alignment, sanskrit, meditation, and the yoga sutras. This school follows the teachings of Krishnamacharya, who is widely regarded as the father of modern-day yoga and the architect of Vinyasa yoga.
There's no doubt that the three individuals you are about to be introduced to have created one of the best online yoga teacher training courses in existence right now.
Is Akasha Yoga Academy legit?
Akasha Yoga Academy is certainly legit, and they have been certifying yoga instructors at their in-person yoga teacher training retreats in Bali for years.
They've got the glowing Yoga Alliance and Google reviews that leave no room for doubt about how much past grads have loved their training experience with Akasha Yoga Academy.
Is Akasha Yoga Academy worth it?
With over fifteen FREE bonuses, lifetime access, community support, and live instructor interaction, Akasha Yoga Academy is certainly a worthwhile investment for any serious yogi who wants to get certified and take their practice and knowledge to the next level.
Akasha Yoga Academy course features:
| | |
| --- | --- |
| Cost: | $600-$1800 (depending on certification) |
| Monthly Payment Plan Option: | Yes |
| Teaching Certification: | 200 hour |
| Style of Yoga: | Hatha |
| Lifetime Access to Course Materials: | Yes |
| Live Online Access to Faculty: | Yes |
| Maximum Time Allowance to Complete Program: | 1 year |
| Course materials include: | Reading materials, video lectures, live Zoom calls, video modules, community forum, daily live Q&A, private FB group, weekly mentoring. |
| Community support | Private YTT FB group, live support. |
Akasha Yoga Academy online course costs:
(Click any link below to be taken to more info about that training)
Akasha Yoga Academy in-person retreat course costs:
Akasha Yoga Academy payment plan options:
Pay in full (save $50)
3 month payment plan
Akasha Yoga Academy ratings:
| | |
| --- | --- |
| Yoga Alliance Overall School Rating | 4.92/5 |
| Yoga Alliance Net Promoter Score | 9.6/10 |
| Google Reviews | 4.9/5 |
The Yogatique Critique: Akasha Yoga Academy Online Yoga Teacher Training Review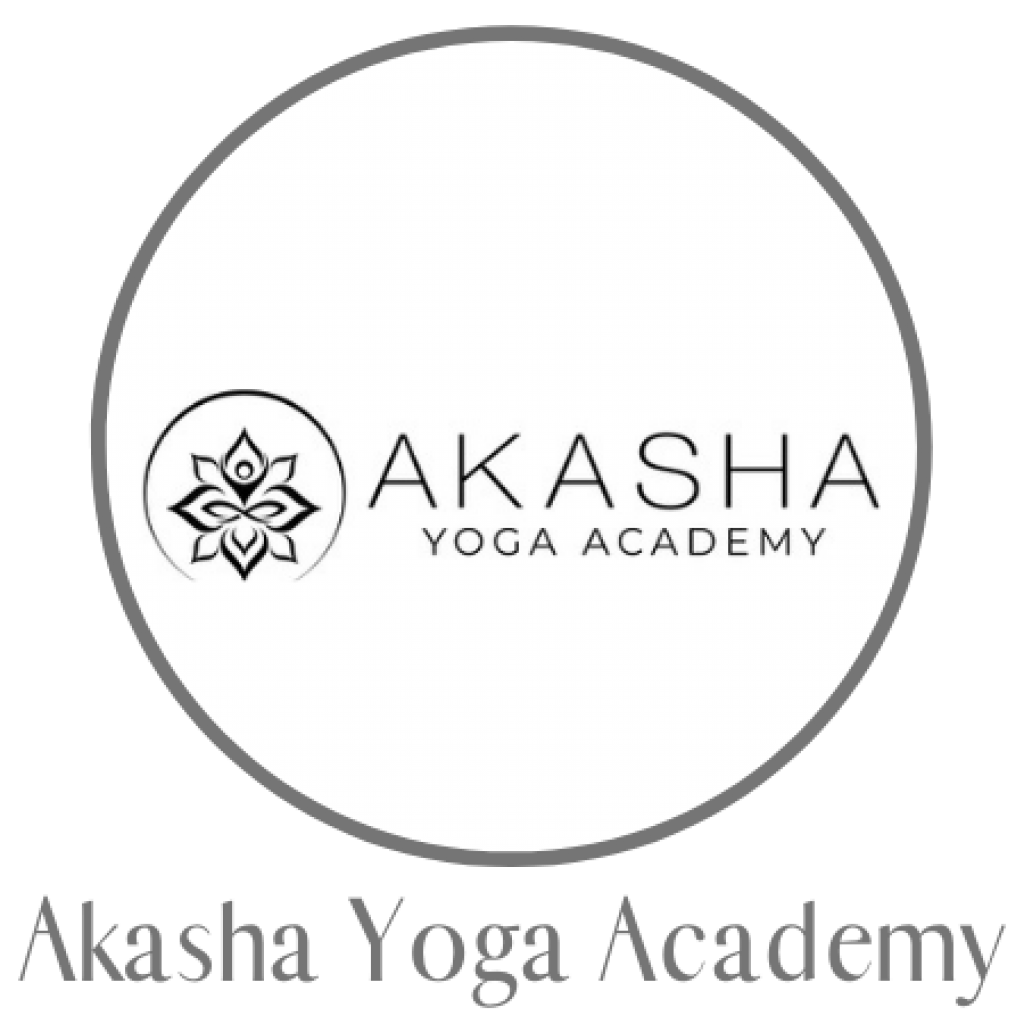 200-hr Certification
⬇Use code THEYOGATIQUE for 5% off below⬇
This course is completely self-paced, but it also offers a couple of structured learning path options should you like structure.
Students can choose a 4 week accelerated course learning path, a 12 week medium-paced learning path, or decide to go completely self-paced. Regardless of the path you choose, you've got daily Zoom calls at your disposal and lifetime access to course materials.
Upon enrollment, you will receive a 700 page training manual, (talk about comprehensive), and you will also gain access to the learning management system which holds 200 pre-recorded video modules. This is all supplemented with live Q&A sessions, Zoom calls, and mentoring sessions to assist you in your learning journey.
200-hour yoga teacher training syllabus includes
Practice & theory
Asanas & alignment training
Cleansing breathwork
Heart meditation
Practical philosophy
Art of living
Chakras
Anatomy and posture:
Advanced asanas
Pranayama
Bandhas
Applied yoga anatomy
Teaching skills
Adjustment training
Posture study
Yoga philosophy
Scripture study
Bhagavad Gita
Yoga sutras
Purification
Yogic diet
Sequencing
Teaching your own 60 minute yoga class
How to get started as a yoga teacher
History of yoga
Teaching your own 90 minute yoga class
Marketing & networking
SEE COURSE
Akasha Yoga Academy 200-hr
Use code THEYOGATIQUE for 5% off ✔️
Yoga Alliance certified ✔️
Rich, interactive, engaging format ✔️
Lifetime access to course materials ✔️
Start course immediately upon enrollment ✔️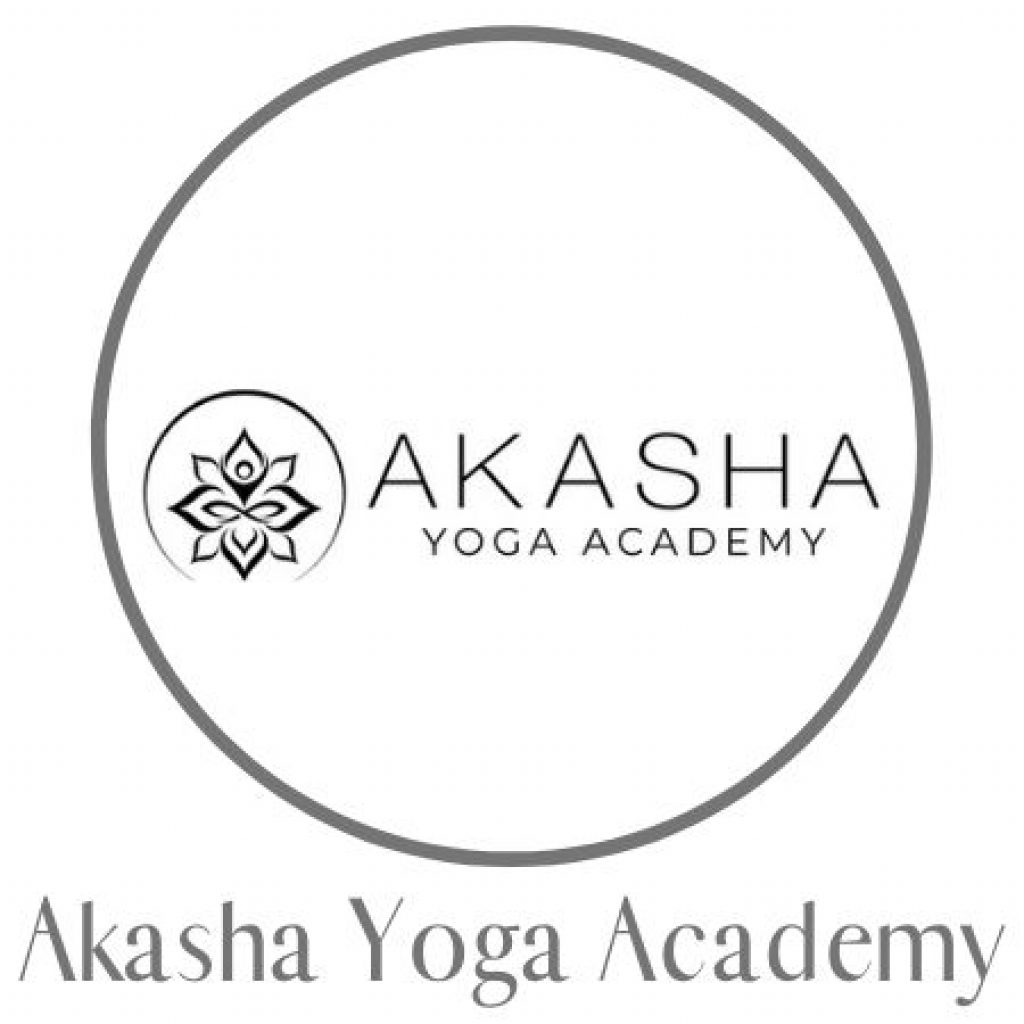 Akasha Yoga Academy
300-hr Certification
⬇Use code THEYOGATIQUE for 5% off below⬇
This profound training will take you deep into three dimensions of Hatha yoga and Pranayama, Yin yoga & self-inquiry, and Spiritual heart meditation.
To enroll in this advanced yoga teacher training, you must already be certified at the 200-hour level.
300-hour yoga teacher training syllabus includes
Advanced hatha & vinyasa yoga practices & philosophy
How to develop basic & advanced arm balances
Enriched knowledge & experience of pranayama & bandhas
Comprehensive knowledge of anatomy & TCM meridians
Expert knowledge of Yin yoga, mindfulness & meditation
The ability to lead hear-opening meditation sessions
Mudras
Restorative yoga
Explore altered states of consciousness & understand brainwaves
see course
Akasha Yoga Academy
Use code THEYOGATIQUE for an additional 5% off ✔️
Get started on the course whenever you're ready upon enrollment ✔️
Enroll now and access your training materials today ✔️
Additional CE credits & courses offered by Akasha Yoga Academy
Akasha Yoga Academy currently offers 80-hour Yin yoga teacher training certification and 80-hour Pranayama yoga teacher training certification.
Where you are qualified to teach with an Akasha Yoga Academy certification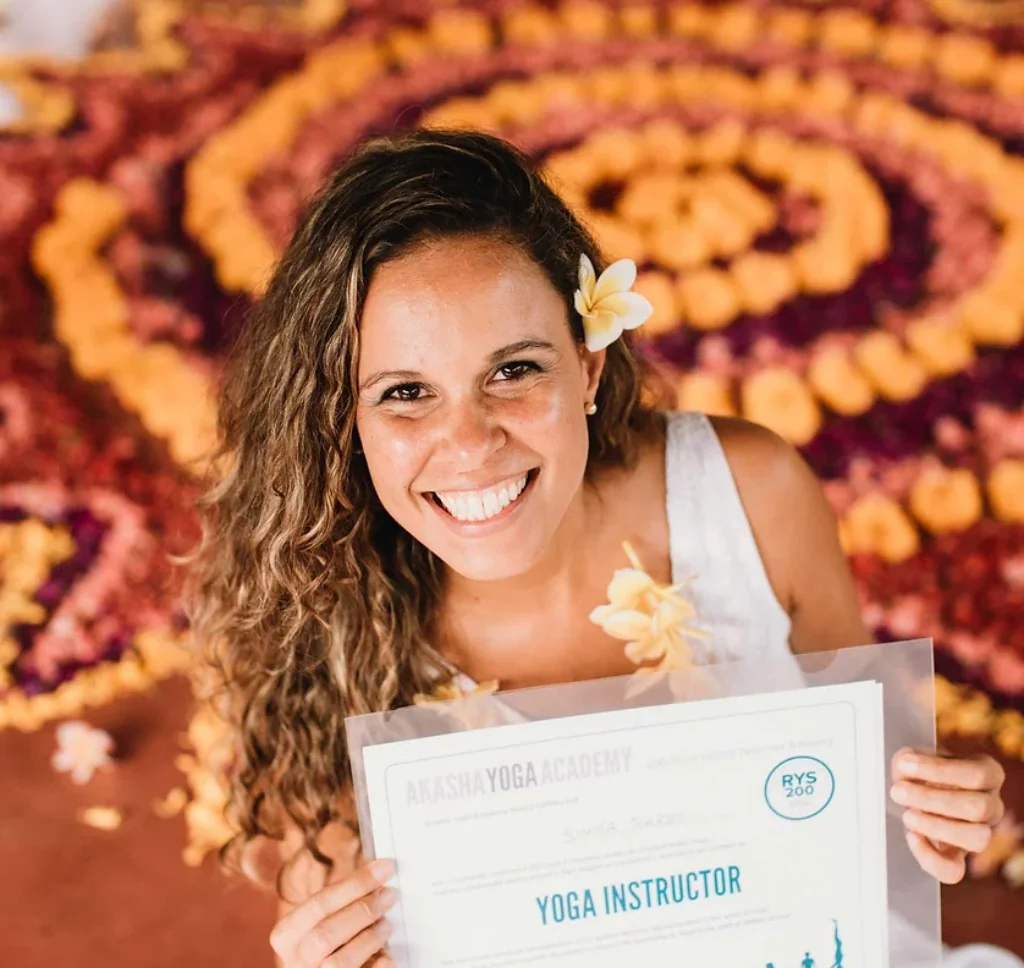 You will be qualified to teach yoga anywhere after completing this yoga teacher training. This includes yoga studios, teaching on YouTube, creating your own paid yoga membership platform, or creating your own yoga app. You will be qualified and certified to do it all!
In fact, there's really never been a better time to become an entrepreneur in the yoga space. The options of what you can do with a yoga teaching certificate are limitless with the rise in popularity of online yoga platforms like Glo, Alo Moves, and private membership communities, which many yogipreneurs launch after completing yoga teacher training.
If you're still on the fence, don't miss out on reading Gemma's yoga teacher training experience, where she shares her insight and tips to prepare for YTT!
Takeaway on Akasha Yoga Academy
Akasha Yoga Academy is an ideal choice if you seek an authentic, in-depth, heartfelt yoga teacher training at a great price. This is an extremely high-quality and high-touch training. With hundreds of glowing reviews spanning various review platforms, you can be assured that you are making a good choice if you choose Akasha Yoga Academy for your yoga teacher training certification.
Interested in learning more about other online yoga teacher training options? Discover Santosha Yoga Institute's revolutionary online yoga teacher training program and learn about Yoga International's new online YTT with Rocky Heron and Noah Maze.
Some online yoga studios, online yoga teacher training programs, and brands that we write about may offer us a small commission should you decide to make a purchase or signup after reading our content. Thank you for enabling us to exist!