If you've been dreaming of attending Santosha Yoga Institute's yoga teacher training for years but didn't have the resources or the time to travel halfway around the world, it's now your time to make your dream a reality! You can now attend the Santosha Yoga Institute's lauded yoga teacher training program online by enrolling in their Yoga Alliance approved 200 hour online yoga teacher training. Jump into this Santosha Yoga Institute online yoga teacher training review to discover all of the details about this exciting new opportunity to earn your RYT 200 online with Santosha Yoga Institute.
---
Article content:
(Click any link below to jump directly to section)
---
Become a yoga instructor online with Santosha Yoga Institute
Santosha Yoga Institute has been a favored and well-known yoga teacher training school for over 12 years.
Offering in-person destination yoga teacher training certifications in exotic locations such as Bali, Sri Lanka, Thailand, and Costa Rica have made Santosha Yoga Institute one of the most sought-after YTT's to attend and one of the most recognized yoga teacher training certifications to hold.
As a graduate of Santosha Yoga Institute, your teaching opportunities will be global and limitless! After successfully completing this vinyasa yoga teacher training online you will be highly employable when you embark upon your new career as a yoga teacher.
Santosha has been running this 200 hr online RYT online course for some time now, making them one of the pioneers in the online yoga teacher training space. You can be assured that you're in experienced hands and under excellent guidance by joining this training.
There's no question that this Australian born yoga school has created one of the best yoga teacher trainings imaginable.
Santosha Yoga Institute course features:
Cost:
$1650 (on sale)
Monthly Payment Plan Option:
Yes, 4 month
payment option
Teaching Certification:
200 hour, 300 hour +
Style of Yoga:
Vinyasa flow
Lifetime Access to Course Materials:
Yes
Live Online Access to Faculty:
Yes
Maximum Time Allowance to Complete Program:
Lifetime
Santosha Yoga Institute course costs:
Santosha Yoga Institute payment plan options:
Pay in full
4-month payment plan (with some added cost to tuition)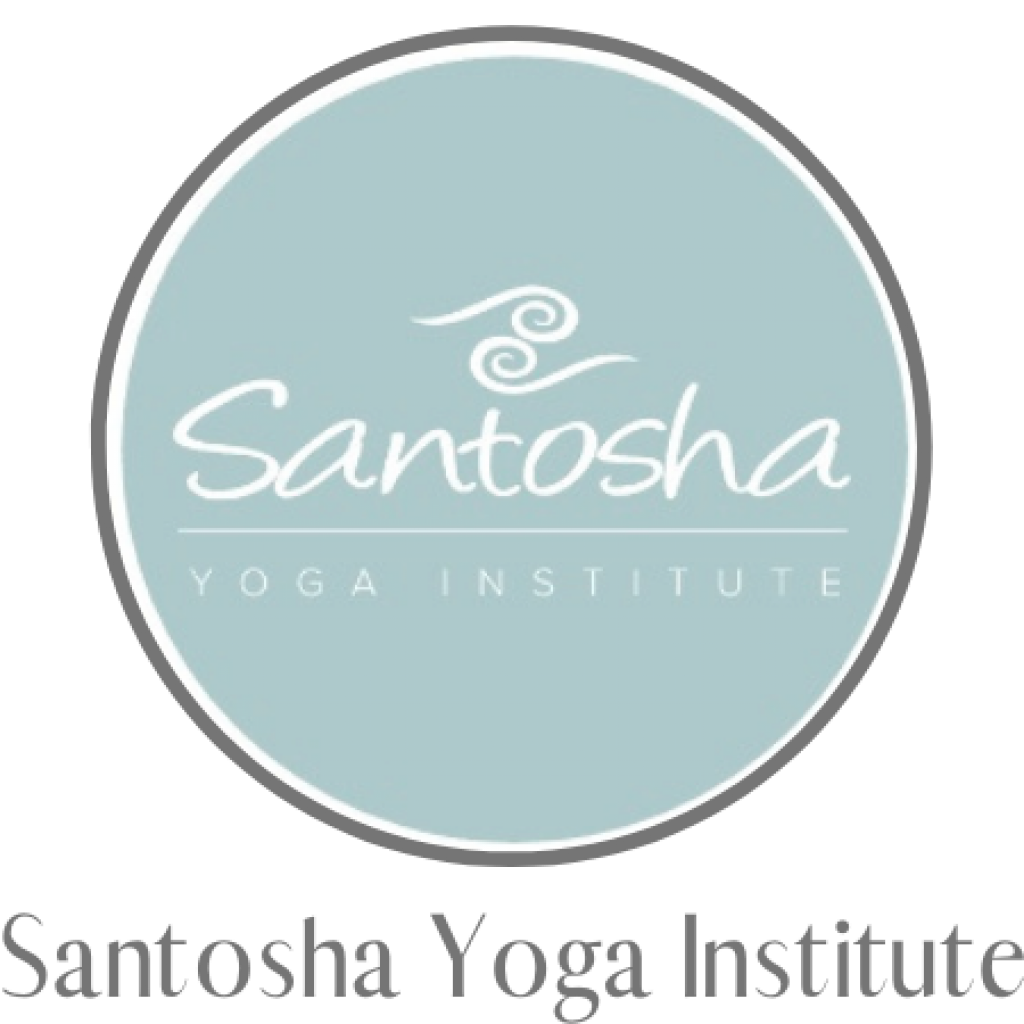 CHECK OUT SANTOSHA YOGA INSTITUTE'S LATEST OFFERINGS
50% off 200-hr online yoga teacher training for a limited time ✔️
Choose 2 FREE extra certification courses ✔️
⬇Use code YOGATIQUE10 for an additional 10% off⬇
Is Santosha Yoga Institute legit?
Santosha's 200 RYT online is more than just a training, and it is legit. This course is an experience and an unforgettable journey that will instill you with the required skills and knowledge you need to become a successful yoga teacher.
From in-depth posture labs and extensive training on pranayama, meditation, asana, and more, as an alumni of this course, you will be more than prepared to step into your role as a teacher, leader, and mentor.
This interactive online training event is not your typical online yoga instructor training – Santosha Yoga Institute's program is running in 3 different time zones and offers students the opportunity to be in regular contact with the teachers for mentoring and Q&A sessions.
Santosha Yoga Institute benefits
Santosha Yoga Institute offers students bonus perks not offered anywhere else. Besides the course topics outlined below, as a student, you are also invited to attend 12.5 hours of LIVE bonus classes per week running in 3 different time zones as well. These extra free optional classes go deeper into asana, pranayama, meditation, posture clinics, breath awareness, meditation, and philosophy.
You're also invited to attend an additional online yoga teacher training course for free. These include enrolling in your choice of: Yin Yoga, Kids + Teens, Pre Natal or Meditation.
As if you needed any more reasons, here are 5 reasons to join an online YTT, and some of the stats about the lucrative and endless opportunities for yoga teachers which might shock you!
The Yogatique Critique: Santosha Yoga Institute Review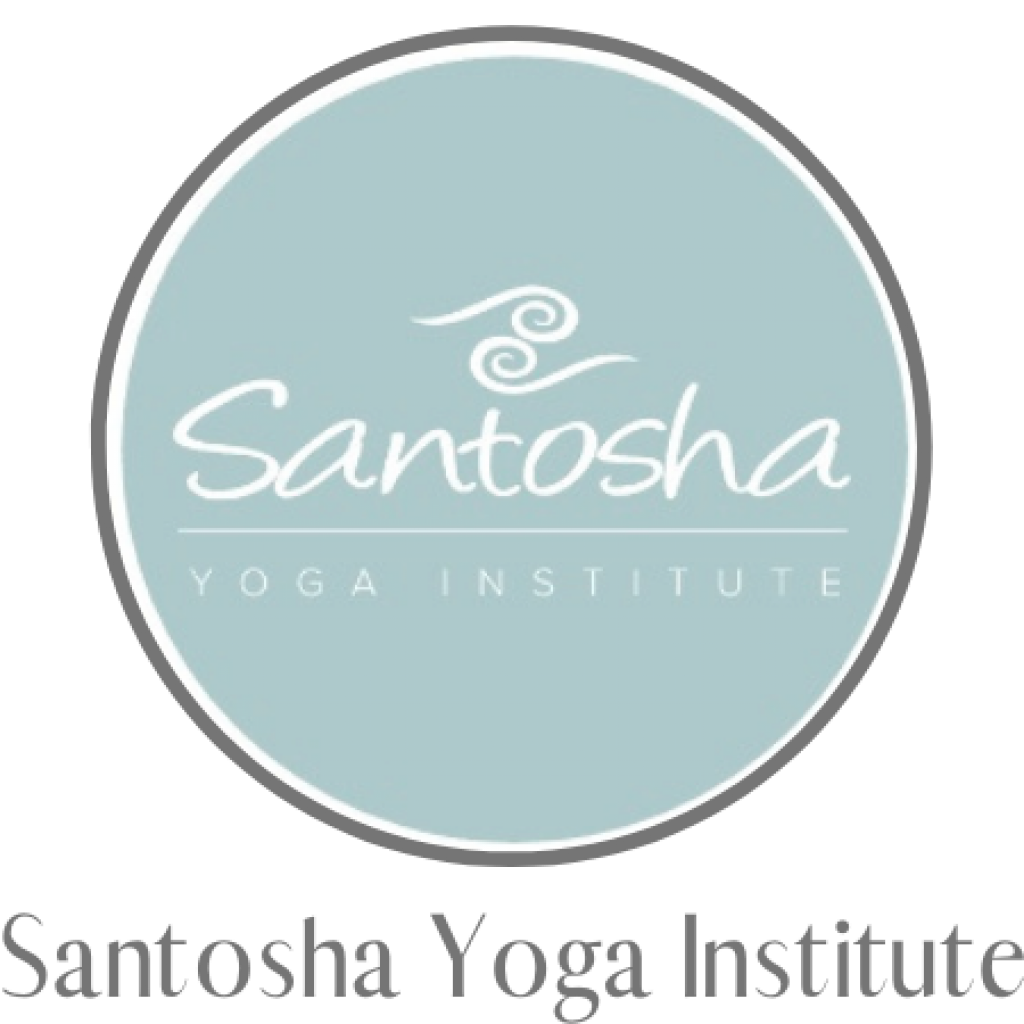 200-hr Certification
⬇Use code YOGATIQUE10 for 10% off below⬇
This live online yoga teacher certification course is running in three different time zones to ensure that there are as many opportunities as possible for students to attend all of the required classes and bonus classes – regardless of location. All classes are also recorded, so don't worry if you cannot attend all live sessions.
Look forward to diving into guided meditation, pranayama, yoga nidra, and kirtan modules and begin your inner journey with life-changing yoga philosophy videos immediately upon enrolling.
For students who wish to attend full-time, this online YTT 200 hour course is completed over 24 days of in-depth study with 2 days off every 5 days. For those with a less flexible schedule, course materials are available for a lifetime to finish.
Gain access to: 9 foundational teaching videos, breath and movement manual, anatomy manual, yoga teacher training manual, vinyasa manual and their 4 part yoga philosophy course right away.
200-hour training syllabus includes
Anatomy:
Overview of anatomy and the body taught by master teacher, physiotherapist & yoga therapist.
Yoga Postures:
Learn how to effectively teach, modify, and adjust yoga postures.
Philosophy:
Discover the ancient wisdom behind the practice.
Principles of Teaching Yoga and Sequencing:
Learn the principles required to become a powerful and effective yoga teacher.
Therapeutic Application of Yoga:
Santosha Yoga Institute goes beyond the standard YTT education and teaches you about yoga for asthma, mental wellbeing, trauma-informed yoga, yoga
for aging, and more.
Meditation:
Learn meditation techniques from to simple to incorporate into your classes.
Yoga Business:
Learn how to build your own community and successful career as a yoga teacher.
Yoga Nidra:
Learn how to incorporate this deeply healing practice into your classes.
Kirtan:
Learn simple chants and mantras to share and enjoy with your students.
enroll Now
Santosha Yoga Institute
Use code YOGATIQUE10 for 10% off ✔️
Yoga Alliance certified ✔️
Rich, interactive, engaging format ✔️
Lifetime access to course materials ✔️
Next online yoga teacher trainings begin in June, July & September of 2023 ✔️
Access course materials immediately upon enrollment ✔️
300 hour online yoga teacher training with Santosha Yoga Institute
The 300 hour online YTT offered by Santosha is very unique in structure in that you get to choose the areas of advanced studies that you would like to focus on. The advanced 300 hour teacher training course is only available to those who have already completed a 200 hour yoga teacher training.
Other online yoga courses offered by Santosha
Santosha also offers more than just RYT 200 hour and RYT 300 certifications. For those who are already certified to teach, or for anyone who'd like to do more than just a 200 hour or 300 hour training, Santosha has many online programs that might interest you.
Other courses include: 100 hour Yoga Therapeutics, 50 hour Yin Yoga, 50 hour Yoga Nidra, 50 hour Meditation training, 50 hour Pre and Post Natal training, 50 hour Ayurveda, 30 hour Childrens and Teens yoga training, and even a Foundational Yoga training.
Who are the Santosha teachers
Having been certifying yoga instructors since 2008, the Santosha Yoga Institute course instructors are truly experts at what they do. Learn under their master team of highly qualified yoga teachers, physiotherapists, anatomy experts, yoga therapists, and philosophers.
Santosha's founder, Sunny, has been teaching for over 22 years. Over the years, Sunny has trained in Ashtanga, Vinyasa, Vini, Yoga Therapy, Pre and Post Natal, Yoga Nidra, Trauma Sensitive Yoga, Yin, Children's Yoga, Restorative Yoga, and Meditation.
Sunny is supported by a team of highly qualified yoga teachers and educators that will illuminate and enhance your yoga teacher training experience.
Interested in learning more about other online yoga teacher training options? Discover DoYogaWithMe's revolutionary online yoga teacher training program, and learn about The Mazé Method's new training with Rocky Heron and Noah Maze, and Akasha Yoga Academy's fantastic new 200 hour online YTT.
Some online yoga studios, online yoga teacher training programs, and brands that we write about may offer us a small commission should you decide to make a purchase or signup after reading our content. Thank you for enabling us to exist!
FAQ about Santosha Yoga Institute
Can you become a yoga teacher online?
Yes, you can become a yoga teacher online. The recent years have seen a rise in the availability of online yoga teacher training programs with 2020 becoming the year that online YTT became more mainstream than in-person yoga teacher training. Prior to 2020 there were only a couple of online yoga schools, but since Yoga Alliance announced their COVID provision to recognize online yoga teacher training as a Yoga Alliance approved method of satisfying the teaching course requirements, there are now countless options to earn your yoga certification online. Read our reviews and choose the online yoga certification program that suits you!
Is online yoga teacher training legit?
Yes, online yoga teacher training is definitely legit. The mainstream method of yoga teacher training is moving to an online format, just like many other college programs are. The sophistication of technology makes it so yoga teachers can create highly engaging online yoga training courses, and in fact – by attending online YTT you actually have the opportunity to absorb the materials more, having longer access to them! Learn the details of the best online yoga certification courses on The Yogatique.
Can a beginner do yoga teacher training?
Yes, it is possible for a beginner to do yoga teacher training. The most important attributes for someone who is pursuing the path of becoming a yoga teacher are passion and dedication. If you've got that, then the rest will come.