The Yoga Collective Online Yoga Teacher Training Review – Dive In and Discover Here!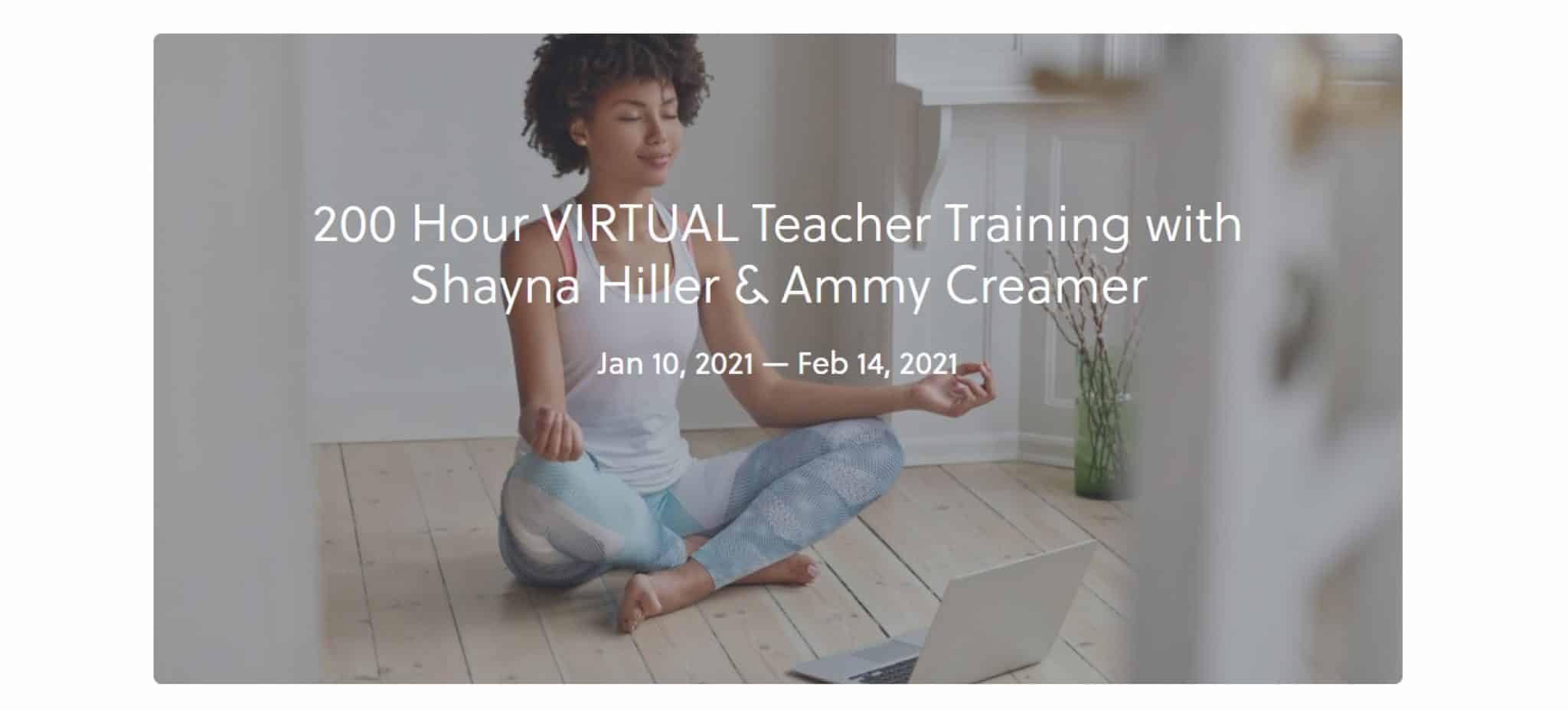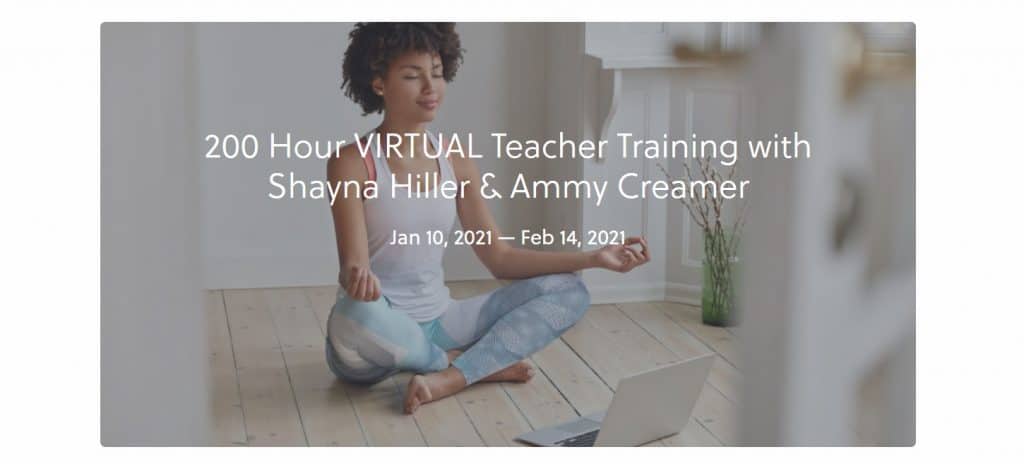 The Yoga Collective Online Yoga Teacher Training Review – What You Need to Know
The Yoga Collective debuted their Yoga Alliance approved 200 hour yoga teacher training online in 2020 led by two of their popular and experienced online and in-studio yoga teachers, Shayna Miller and Ammy Creamer. And since launching their online yoga teacher certification program they have been sold out for every training. The chance to earn your 200 hour yoga teaching certificate online from the comfort of your own home from such an amazing yoga studio is not one to pass up, and your next opportunity begins January 10, 2021! Learn all about The Yoga Collective's new online yoga instructor training in this review.
If the Yoga Collective sounds like a familiar name to you, it could be because you read our review of the Yoga Collective's online yoga classes. If not, be sure to check it out!
The Yoga Collective Online Yoga Teacher Training Course Features:
| | |
| --- | --- |
| Cost 200hr online YTT: | $1850 |
| Cost 300hr online YTT: | N/A |
| Installment Payment Option: | N/A |
| Program Duration: | 5 weeks |
| Lifetime Access to Course Material: | No |
| Live Streaming Online Education: | Yes |
The Yoga Collective's 200 hour Online Yoga Teacher Training -A Yoga Alliance Online Teacher Training
This ryt 200 online training offered by The Yoga Collective is rooted in Vinyasa style yoga, but also covers Meditation, Tantra, Yin, Hatha, and breathwork.
This exciting chance to attain your yoga teacher training certificate online with The Yoga Collective is a program led by Shayna, 500-hr E-RYT, certified health coach, and yoga teacher business coach, and Ammy, entrepreneur and fifteen year veteran of the practice.
About Shayna Hiller
Shayna believes that the philosophy of yoga is the foundation of the practice and she makes yoga philosophy one of her teaching pillars. Shayna's students can look forward to learning about many different facets of the yogic way beyond the physical asana. You will learn how to live, breathe, and move like a yogi with the Yoga Collective's all-encompassing online yoga teacher training program that first ran in July of 2020.
About Ammy Creamer
Ammy is a Nature and movement enthusiast, global citizen, and entrepreneur. She currently lives in El Salvador where she owns a small hotel in a quaint beach community. Ammy has been practicing yoga for fifteen years, and early on in her yoga journey she realized the positive impact that yoga had quickly made on her own mind and body, and she was hooked.
Dive Deep into Yourself & Your Practice With This Yoga Alliance Approved Online Yoga Teaching Certification Course
By joining the online yoga teacher training revolution and becoming a certified yoga teacher and studying under Shayna and Ammy you will embark on a transformational journey. You can look forward to learning from teachers whose passion for teaching has taken them all over the globe leading yoga retreats for over a decade. Get ready to explore your body and expand your mind under the guidance of these two yoga goddesses.
An Intense Online Yoga Training
Despite the fact that this yoga teacher training is taught online, one can expect the program to be just as rigorous as if it were held in a studio. The theory classes will be conducted daily online and will require a time commitment of 2 hours to dedicate to each self-study & homework, as well as home practice.
The Perks of Enrolling in The Yoga Collective Online Yoga Teacher Training
1 Year Membership for Online Yoga Classes on The Yoga Collective
Exclusive Live Stream Classes with Shayna via Zoom
Access to Exclusive Teacher Training Facebook Group
Yoga Alliance Certificate
Transform From Student To Teacher By Enrolling in The Yoga Collective's Online Yoga Teacher Training Certification Program
Online yoga certification course curriculum includes, but not limited to:
Yoga History
The Business Side of Yoga
Asana
Yoga Philosophy
Yoga Anatomy
Vinyasa Sequencing
Ethics of Teaching
Pranayama & Bandhas
Finding Your Voice as a Teacher
The Yoga Diet, Nutrition, Mindful Eating
Meditation
Why not expand your physical and mental capabilities by joining one of The Yoga Collective's first-ever online yoga teacher training and discover yourself like never before. Become a yoga instructor online with this innovative program.
For those looking for cheap online yoga teacher training options, there are plenty of options for you also. My Vinyasa Practice and YogaRenew are two less expensive options to consider while Santosha Yoga Institute and DoYogaWithMe are two great mid-range priced courses to consider. We encourage a no-rush, exploratory approach to deciding on which teacher training is your perfect fit.
Some online yoga studios, online yoga teacher training programs, and brands that we write about may offer us a small percentage should you decide to purchase after reading our content. Thank you for enabling us to exist!