Do Yoga With Me Review – The Perfect Place for Beginner Yogis
Do Yoga With Me is an online yoga studio that is sure to get you hooked with their expansive offerings of online yoga classes, yoga how-tos, and even a hybrid online yoga teacher training. Read this Do Yoga With Me review to learn all about this unique online yoga studio.
The Yogatique Critique: Do Yoga With Me Review
Do Yoga With Me Features:
Monthly Cost:
$10/month
Annual or
Biannual Cost:
Annual: $99
Biannual: N/A
Free Trial:
No
Mobile App:
No
Downloadable Classes:
Yes, for a fee
Live Streaming Classes:
No
Number of Online Yoga Classes:
700+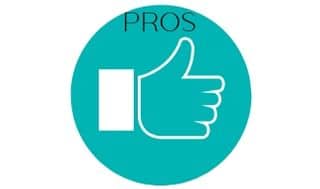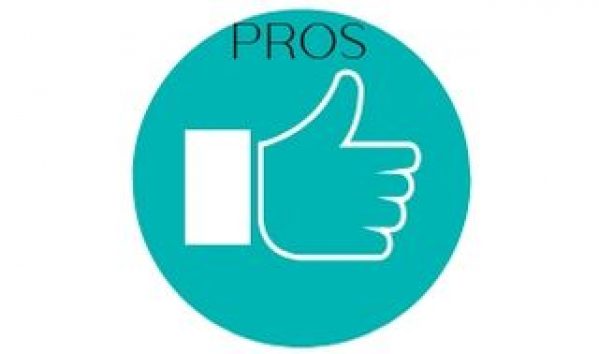 Great beginners area
Awesome free content and class offerings
Downloadable classes (for a fee)
Inexpensive monthly membership cost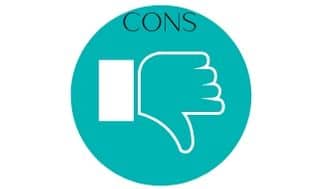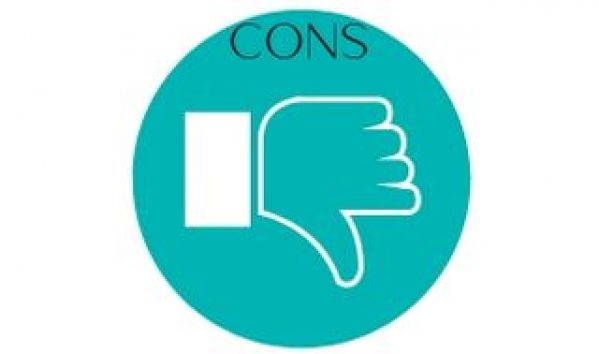 Advanced yogis may not be challenged enough
Not enough full-length, 60-minute classes
No mobile app
We love that Do Yoga With Me brings their intentions of making yoga accessible to all to reality by providing an incredible amount of valuable instruction absolutely free. After reading this Do Yoga With Me review and perusing some of their free content and classes, you'll likely want to roll your mat out and get going.
Do Yoga With Me offers a ton of free yoga classes and tutorials, but some are for subscribers only, those offerings have the plus sign on the video image to easily distinguish them.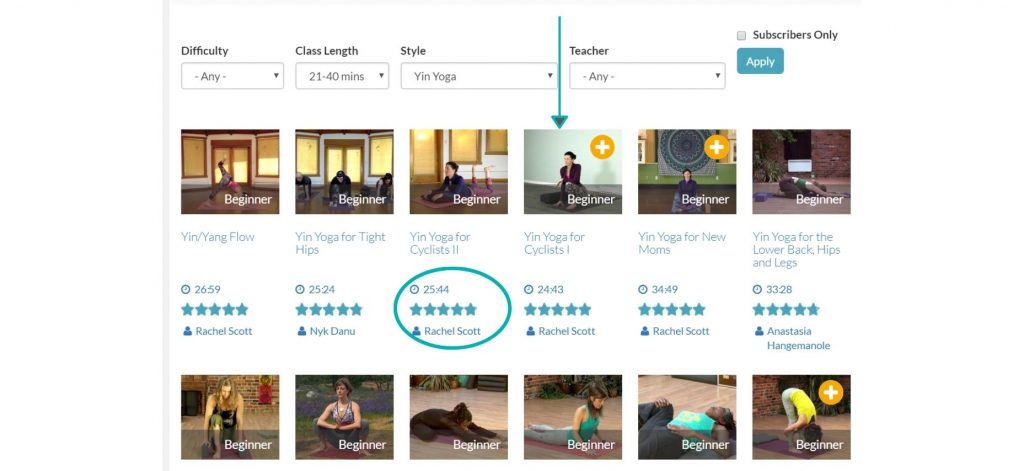 Do Yoga With Me's hybrid online yoga teacher training which begins with e-learning and ends with in-person training is the first of its kind that we've seen, and an innovative concept that we look forward to hearing feedback on. This 250-hour hybrid yoga teacher training offers most of the learning online but finishes with a 7-day in-person retreat to get hands-on and ensure skill mastery. With Do Yoga With Me's hybrid yoga teacher training, yoga theory is studied online and skills are tested at an in-person retreat.
Do Yoga With Me's Unique 250-hour YTT offers 50 more hours than the standard 200-hour yoga teacher training.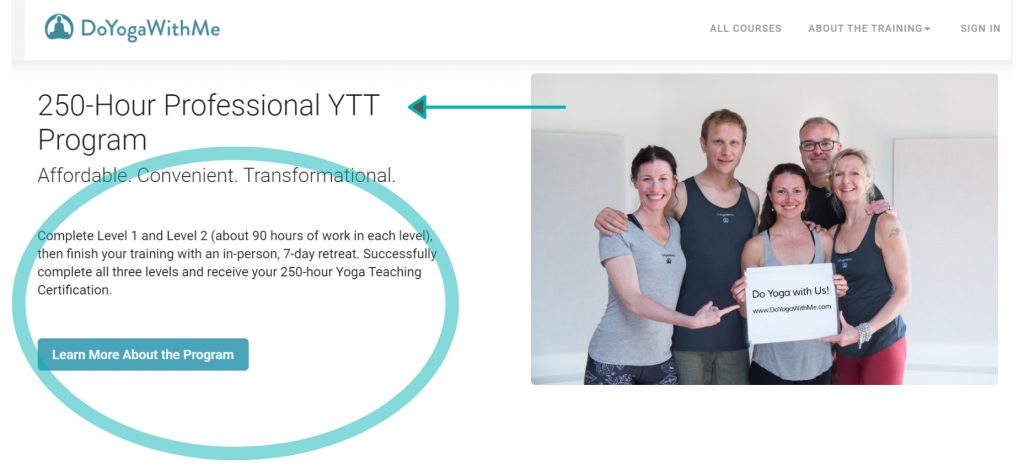 Do Yoga With Me Site Overview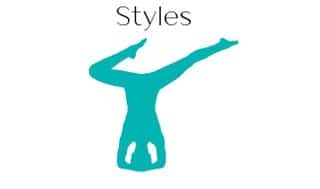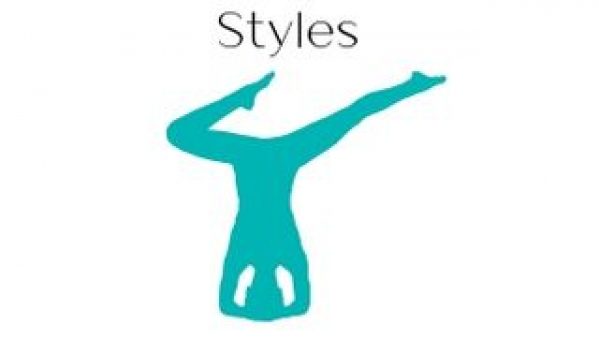 Ashtanga, Gentle, Guided Meditation, Hatha, Jivamukti, Kundalini, Mom and Baby, Pilates, Plus Size, Prenatal/ Postnatal, Pranayama, Restorative, Vinyasa, Power, Yin, Yoga at Work, Yoga for Anxiety, Yoga for Athletes, Yoga for Runners, Yoga for Seniors, Yoga Therapy, Yoga for Back Care, Yoga for Kids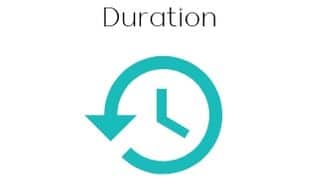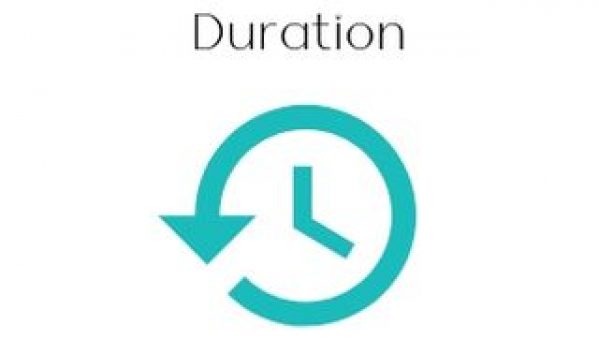 0-20 mins, 20-40 mins, 41-60 mins, 60 mins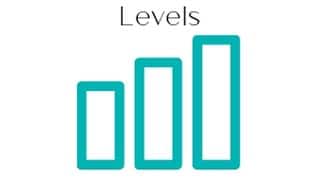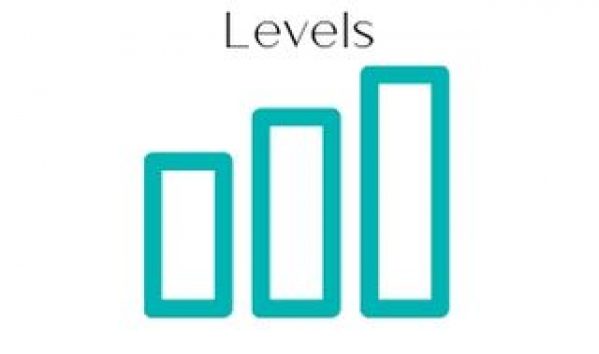 Beginner, Intermediate, Advanced
Discover Do Yoga With Me's beginners section which is full of material that breaks down each of the basic poses in easy to understand visuals and articles. Add to that their huge collection of beginner classes, and a yoga glossary, and that makes Do Yoga With Me a great place to learn about proper alignment techniques and other core posture principles to build your yoga practice upon. If you're new to yoga and would like to discover more beginner-friendly online yoga studios, be sure to read our Yoga Download Review and take a look here for more great options for beginner online yoga classes.
Do Yoga With Me is a great beginner resource with an extensive collection of video tutorials which are 5-10 minutes and break down the technicalities of specific poses.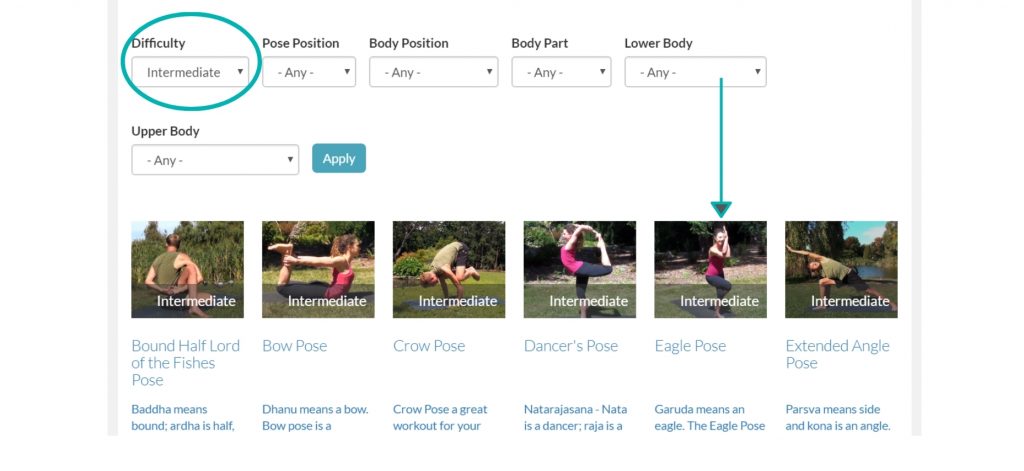 Overall we think Do Yoga With Me offers tremendous value from highly experienced instructors who you might very well just "click" with.

Looking to learn about other online yoga studios that are also only $10-$15/month? Be sure to read our reviews about these other fantastic $10-$15/month yoga studios options and My Yoga Works, Yoga International, The Yoga Collective, Do You Yoga and Omstars, too!
Not quite ready to commit to Do Yoga With Me? Be sure to check out all of our online yoga class reviews to find your flow.

Some online yoga studios and online yoga teacher training programs that are reviewed by The Yogatique may offer us an affiliate commission should you decide to sign up via our site. The Yogatique's mission is to be your comprehensive online yoga resource – we write reviews regardless of whether we receive an affiliate commission or not.
Do Yoga With Me
Do Yoga With Me Classes are like attending a private class wherever you may be. And for those seeking to join monthly or weekly challenges or programs to be a part of, they've got plenty of those to join to keep you motivated! Do Yoga With Me is an ideal website for beginner yogis and for those who don't need any fancy frills.
PROS
Great beginners area
Awesome free content and class offerings
Downloadable classes (for a fee)
Inexpensive monthly membership cost
CONS
Advanced yogis may not be challenged enough
Not enough full-length, 60-minute classes
No mobile app
Add your review