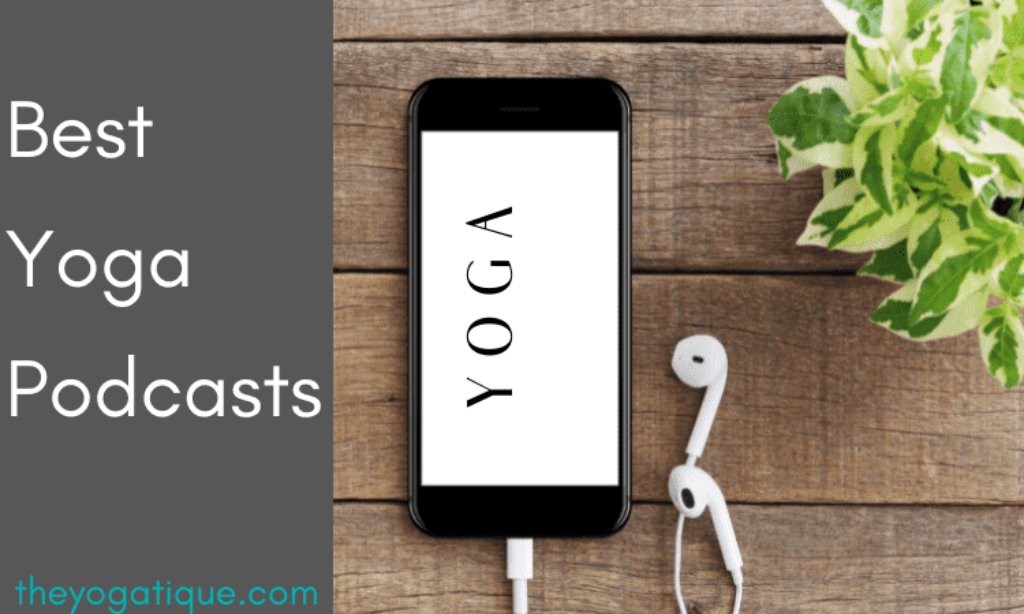 It may come as a surprise to many that yoga podcasts are actually a thing! Before online yoga became popular and podcasts were the hottest new trend, some yoga teachers and yoga studios got in on this new way to reach the world and they began to "cast" their classes.
Even though now, online yoga studios highly outnumber the number of yoga podcasts, there are still some fabulous teachers and studios offering amazing yoga classes on podcast platforms that I personally can't live without. And because yoga podcasts are free, there's no reason to not check them out.
In this article we will take a look at some of the best yoga podcasts to tune into, and what makes yoga podcasts different than yoga apps. Here's a hint – less storage space is required on your device, and a strong internet connection is not needed.
So let's not waste any time in taking a look at the best yoga podcasts to start following now!
The Best Yoga Podcasts To Subscribe To Now
---
Article content:
(Click any link below to jump directly to section)
---
Do you really even need a yoga podcast?
Here's how I discovered yoga podcasts and their value in my nomadic way of existing. When living abroad in say Thailand, Bali, the Philippines, or some other exotic lush land, stable internet is not always so easy to come by. Enter the usefulness of practicing yoga via podcasts.
In many places in the world streaming an online yoga class is simply impossible – the internet speed just doesn't cut it and LIVE online classes, forget it,
So if you're not a super-star trip planner, you could find yourself on the terrace of the perfect secluded jungle hut to practice, with no way to practice (unless of course you have a strong self-practice). But if you are a subscriber to a yoga podcast, you are set no matter where you are in the world. You can easily stream a yoga podcast with a poor internet connection. See how convenient this is?!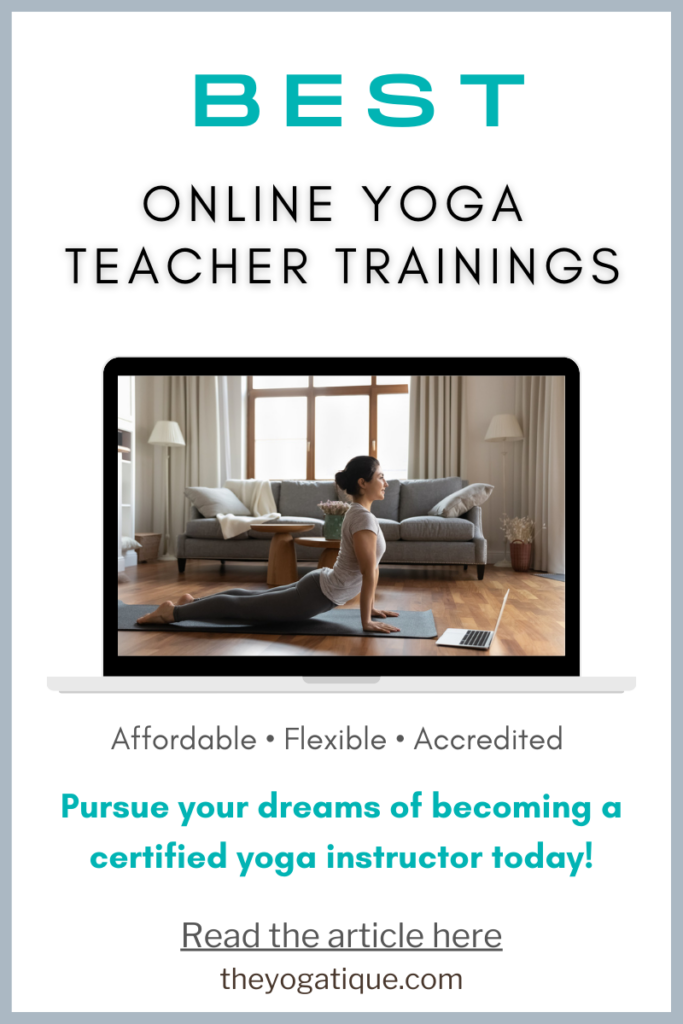 IS YOGA TEACHER TRAINING ON YOUR RADAR?
Online Yoga Teacher Training Offers
Affordability ✔️
Flexibility ✔️
Certification ✔️
Lifetime access ✔️
⬇Click below to discover the best Yoga Alliance registered online YTT's to join now ⬇
Keep your yoga practice consistent even if you're far from home!
For all fellow frequent travelers, subscribing to yoga podcasts can really satisfy your desire to stay consistent with your yoga practice virtually anywhere. It was also during this time living abroad that I discovered Alo Moves, arguably the best online yoga membership that you can join these days. Alo Moves also has a great app that allows you to download classes onto your device, but this takes up more space on your device and requires a stronger connection than a podcast.
If you've been hearing and seeing all the hype about Alo Moves, use code THEYOGATIQUE25 here for 25% off Alo Moves annual membership.

What makes a yoga podcast different than an online yoga class?
A yoga podcast can be downloaded much faster than a yoga video being that the file size is much smaller, and you don't need a super-fast connection to download a podcast. It takes mere minutes, at most for a 60 minute podcast class to download.
And although I can't live without our favorite online yoga classes on my phone, I have certainly had my moments of frustration when running out of storage space and realizing that some of my favorite yoga apps are taking up a lot of storage space, as in multiple gigabytes. So annoying!
A jungle hut isn't the only place I've taken advantage of a "yogacast". A cabin in the woods, the park, Grandma's house with slow internet, are a few other reasons why I always keep several yoga podcast classes downloaded and saved in my podcast player.
Are there any yoga podcasts that are really worth it?
Practicing yoga via podcast does require a fairly deep familiarity with the poses being that there's no visual instruction to turn to. But with a good yoga instructor leading the podcast, an experienced yogi can likely press play on any yoga podcast and get flowing.
There's certainly no reason to not try a yoga podcast being that yoga podcasts are free if you have a very solid practice already established!

The Best Yoga Podcasts To Follow Today
Yoga With Adam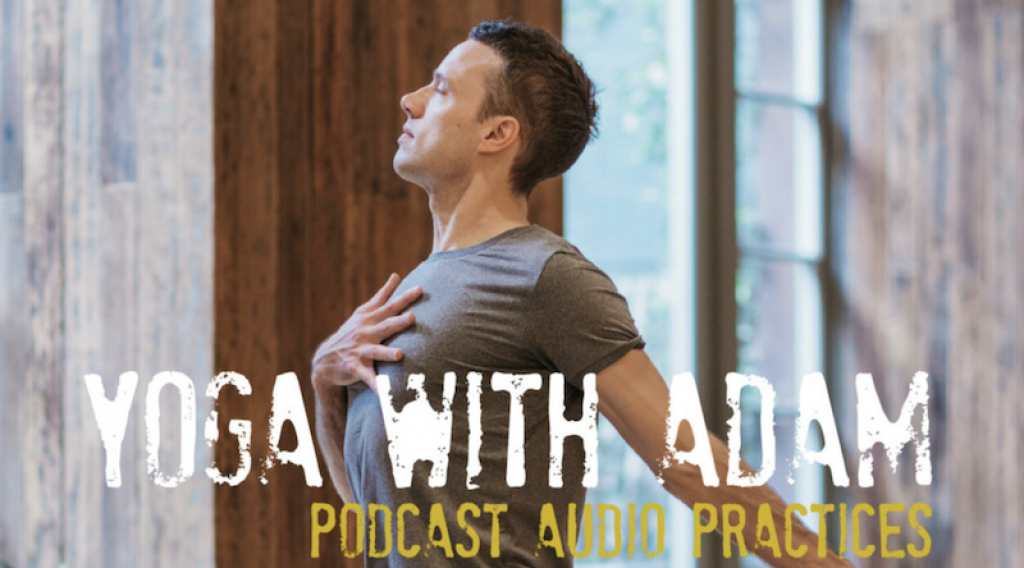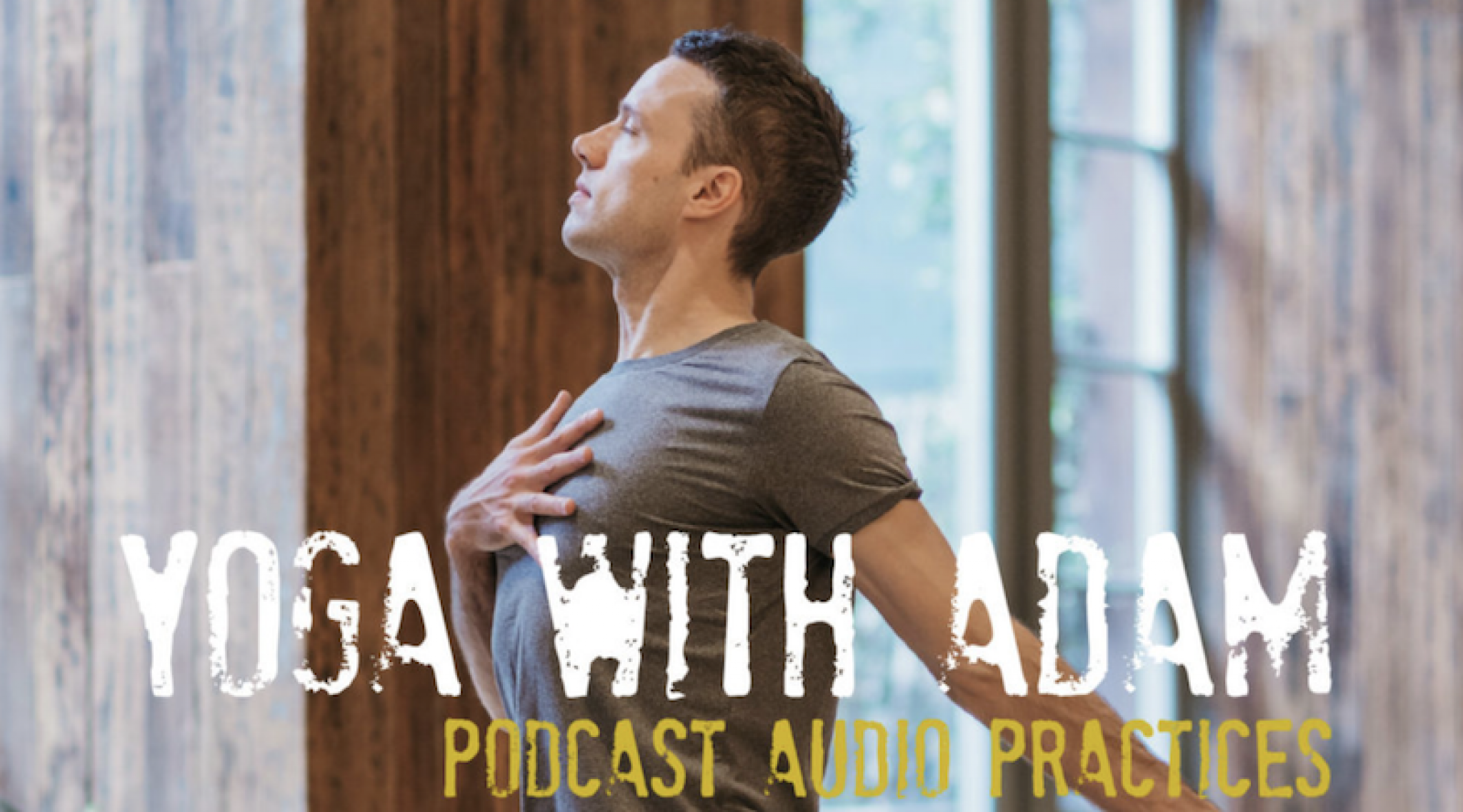 With well over 100 episodes, even if you take a sabbatical to a far-off land, Adam's got you covered for yoga podcast classes for a long time!
Adam's verbal cueing of poses is precise which is imperative if you've only got voice cues to go off of. Adam's flows are dynamic, and his passion for his craft of teaching and his deep knowledge of the practice, movement, and the body are all evident in his delivery, technique and sequencing.
Flow With Me Yoga


This podcast with yoga teacher Natalia Emery Hastings offers three different types of Vinyasa yoga classes – Classic Flow, Gentle Flow and Power Flow. Even though Natalia's voice might be very soothing, she will make guide you through challenging creative sequences that will keep you coming back for more.
This podcast includes more challenging and creative transitions, so having a very strong yoga foundation is a must. For yogis who are up for some fun you can look forward to Mandala style flows and other flows that encourage freedom in movement.
Nathan Johnson Yoga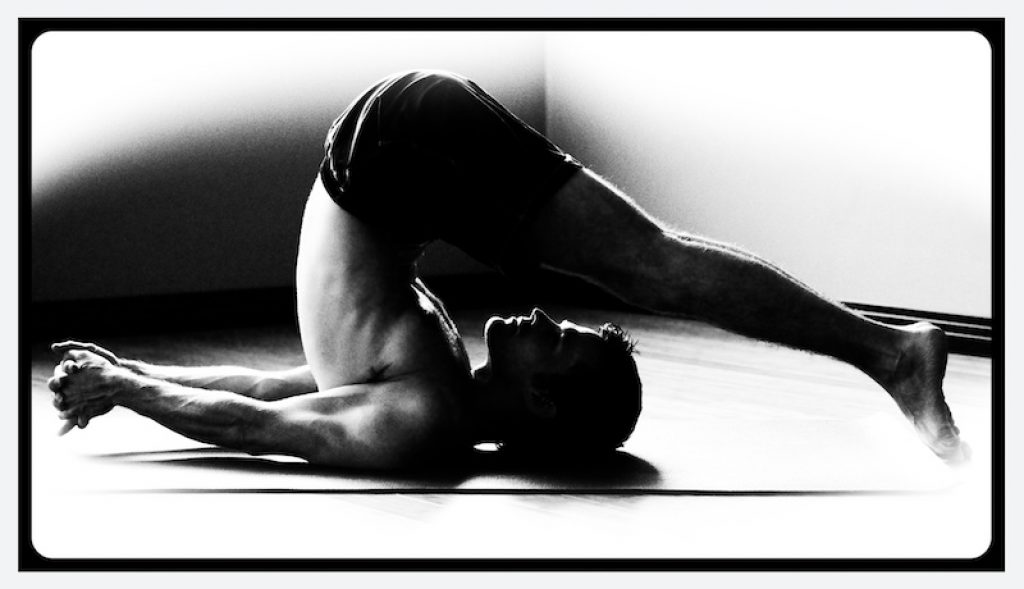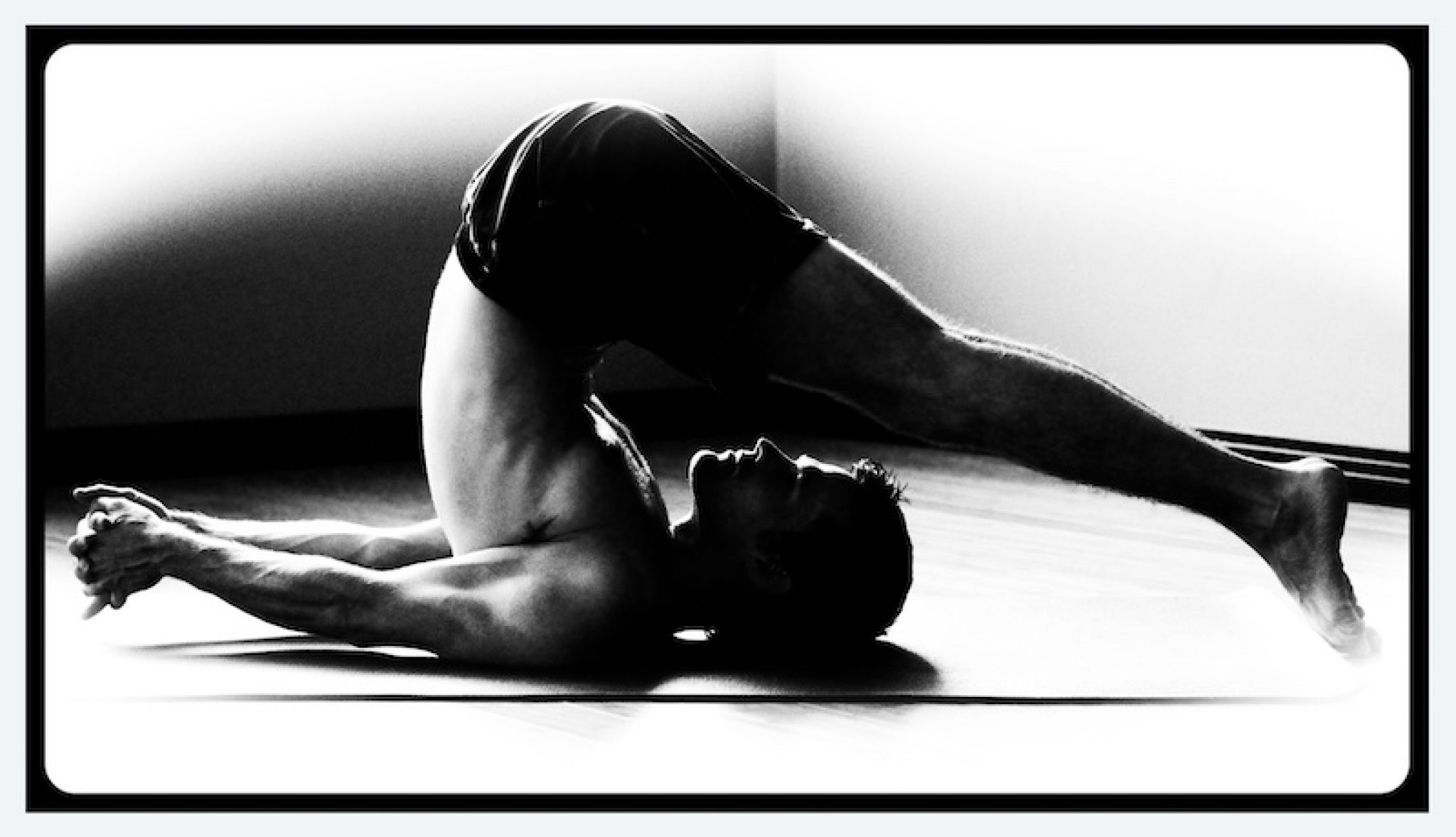 If you're on vacation to rest your mind, but not your body, this is the digital yoga podcast for you! With decades of yoga teaching behind him, Nathan Johnson sprinkles in classic Hatha flows, guided meditations, and Vinyasa flows into his podcast offerings.
Nathan offers both mixed level and basic level classes, so there's something for everyone here. His classes are physically challenging, dynamic, creative, and fun with just the right amount of spirituality.
Quietmind Yoga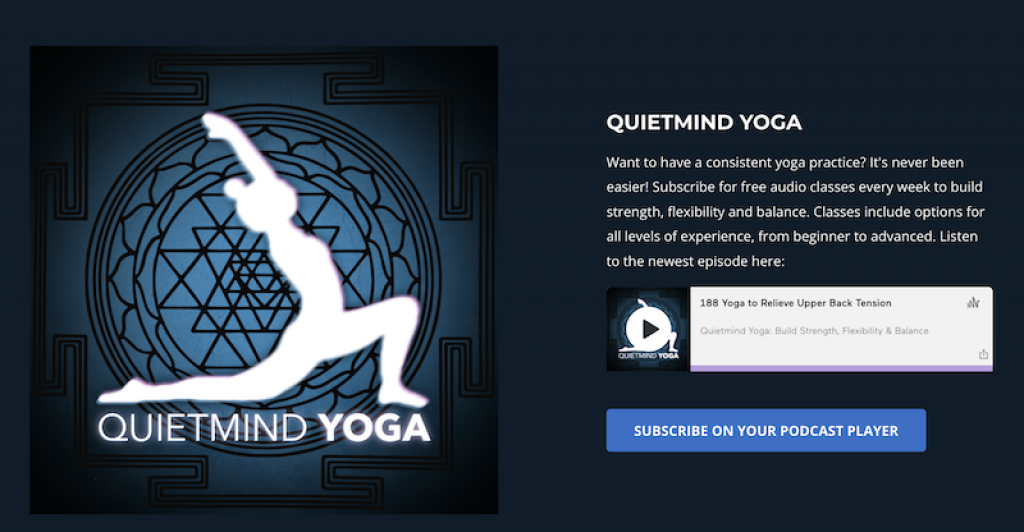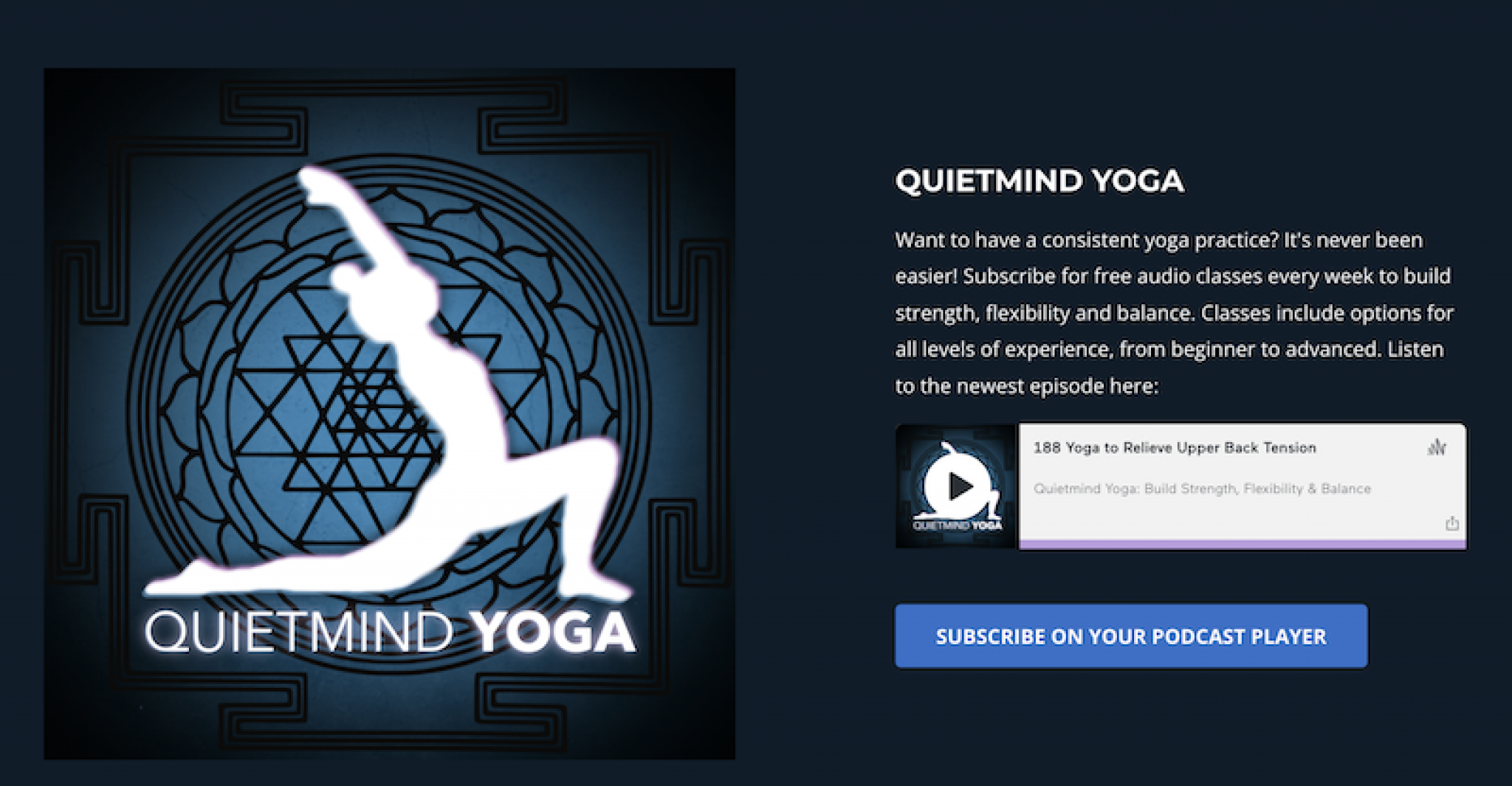 Jeremy Devens teaching style on his Quietmind Yoga podcast brings you into the present moment. His specialties are Hatha, Vinyasa, Yin, and Gentle, with each class being one hour of insightful instruction by Jeremy himself.
Listening to Jeremy as he guides you through a one-hour practice will have you feeling relaxed regardless of how hard your body might be working. This is a good podcast to check out if you like variety as Jeremy keeps the podcast very diverse in its offerings to focus on different styles and parts of the body.
The Yoga Project


By joining a Yoga Project podcast you will actually feel like you are in a live yoga class with husband and wife teaching team, Stacy and Dave. This duo lead invigorating yoga practices, each bringing their decades of experience into the class to guide you in purposeful and intentional movement.
We love the challenging classes that these two offer with a strong focus on awareness and anatomically correct alignment.
Classic Flow


Classic Flow yoga podcasts will seduce your aural audio senses and bring you into a state of total bliss with the teacher's seductive Australian accent set to eclectic l live music. Feel yourself drop into strength and softness as you are guided through these delicious classes. You might just float off of your mat after this awakening all-over body experience. Give it a go for something a little different than the norm.
Mark Stephens Yoga – Yoga Room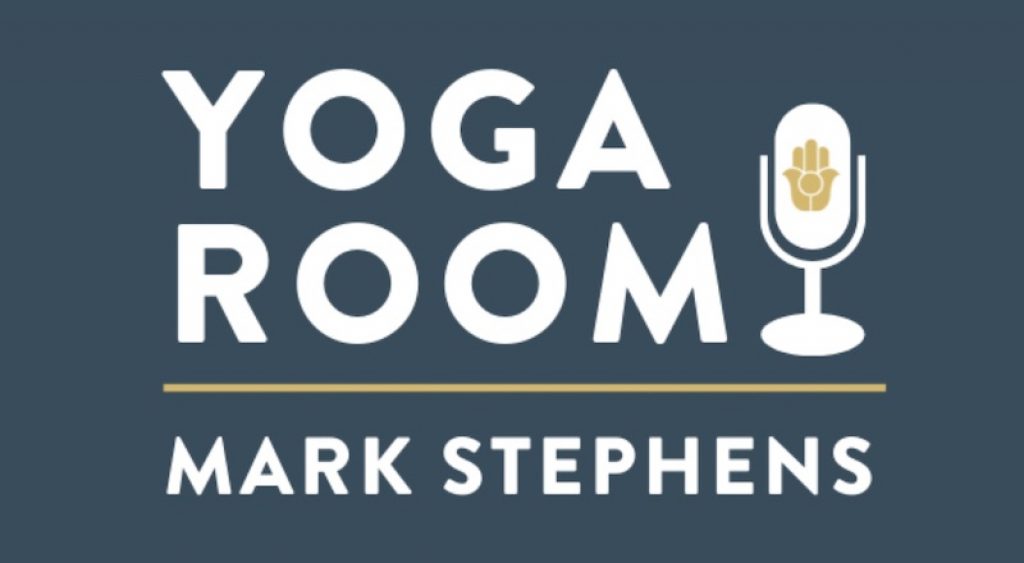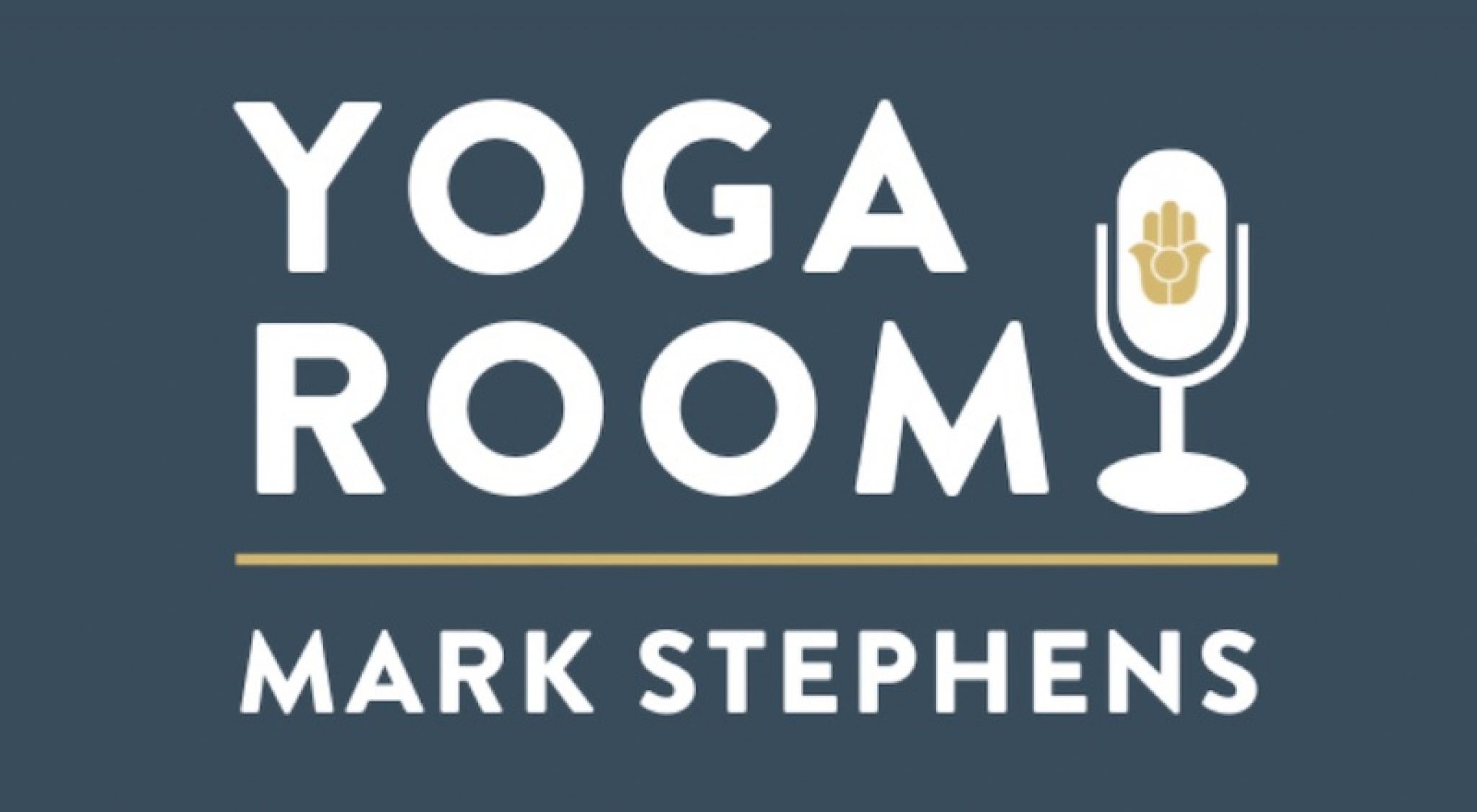 Renowned yoga teacher, speaker, and author Mark Stephens launched his podcast Yoga Room in 2022 and it's not one to be missed. This podcast is not an asana focused podcast – in fact, there are no yoga flows to be found here.
Mark's intention with this podcast is to bring more awareness to topics such as science, philosophy, history, myth and more by inviting experts onto his podcast to share insightful conversations. To hear Mark's take on these topics, and more, is truly a gift for the mind and spirit!
Besides having some great yoga podcast options downloaded, I also of course recommend online yoga classes. Online yoga classes can give you the visuals that a podcast cannot – take a look at The Yoga Collective, Glo, and YogaDownload if you're looking for great options for streaming online yoga classes.
Some online yoga studios, online yoga teacher training programs, and brands that we write about may offer us a small commission should you decide to make a purchase or signup after reading our content. Thank you for enabling us to exist!