The Yoga Collective Review – 25% off Annual or Monthly Membership!
The Yoga Collective Review – Get 25% off Unlimited Online Yoga Classes!
The Yoga Collective are two Southern California-based sister yoga studios that offer both in-studio and online yoga classes, as well as online meditation classes and other yoga lifestyle videos to inspire healthy cooking, healthy living, and healthy eating.
With beautiful yoga teachers and perfectly choreographed classes, there's really not much to critique about this amazing online yoga studio and after a read of our Yoga Collective review you might find yourself eager to join their amazing online yoga classes and at 25% off, this might be the yoga deal of the century!
Keep reading for link to our exclusive 25% off offer to The Yoga Collective!
The yoga teachers at The Yoga Collective are as beautiful as their location, Venice Beach, and what we discovered when creating this Yoga Collective review is that these young and dynamic teachers will push you to your edge and help you achieve your desired results of a long, lean, and strong body!
New for 2020, The Yoga Collective is also now offering online yoga teacher training.
The Yogatique Critique: The Yoga Collective Review
The Yoga Collective Features:
Yogatique Promo:
25% off membership!
Monthly Cost:
$15 $11.25
Annual or
Biannual Cost:
Annual: $150 $112.50
Biannual: N/A
Free Trial:
Yes, 7 days
Mobile App:
Yes
Downloadable Classes:
Yes
LIVE Online Yoga Classes:
Yes
Number of Online Yoga Classes:
950+


Why not perfect your techniques on The Yoga Collective? Their easy to navigate site will get you in the zone in no time. A perfect choice for beginner yogis to zero in on practicing certain skills.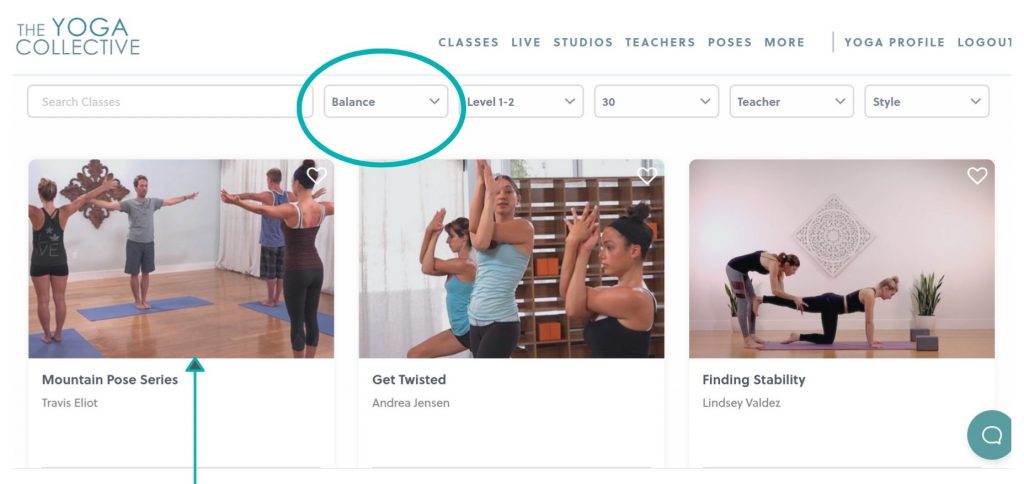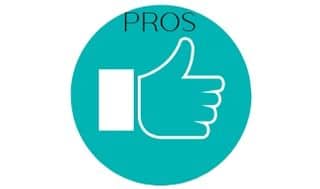 LIVE online yoga classes, switch your practice up every day by signing up for live classes at The Yoga Collective.
Now offering online yoga teacher training, the first online YTT for 2020 is sold out, but sign up to receive information about The Yoga Collective's upcoming online yoga teacher training.
Mobile app with download feature, take your practice into nature by downloading a class and practicing outdoors.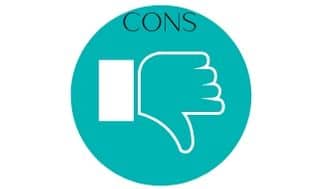 Website lacks structure, The Yoga Collective could condense the information in an easier to read format so members could get flowing faster.
Live classes are not included in online membership, currently live classes are an additional charge.
Join the online Yoga Teacher Training revolution with The Yoga Collective.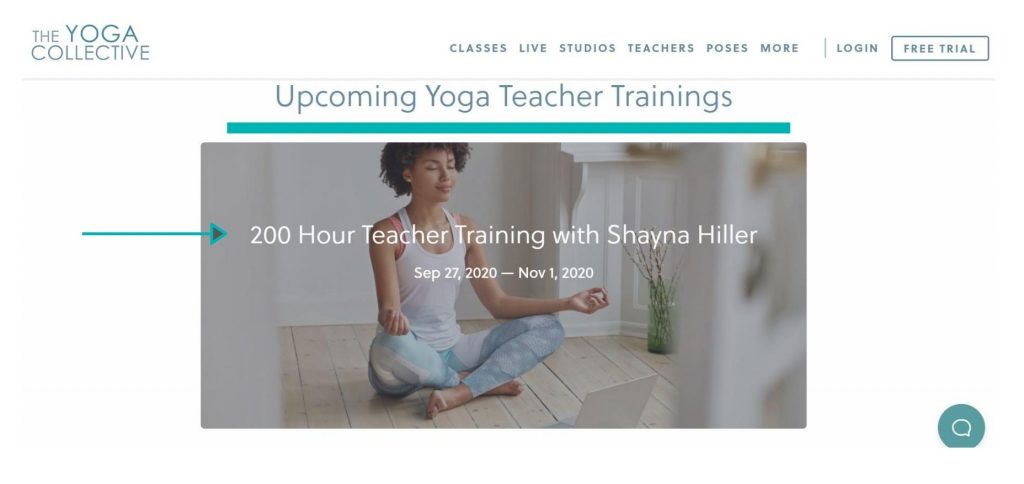 This exclusive online yoga studio focuses on strong powerful flows, although they do have small selections of both Restorative and Yin. It's safe to say that the yoga teachers at The Yoga Collective really specialize in strong Vinyasa flows.
The Yoga Collective Offers LIVE Online Yoga Classes!
One of the things we found that we liked while reviewing The Yoga Collective is the continuity of their classes. All of their online yoga classes all filmed in the same minimalistic classroom. And for some, simplicity can really help with staying focused when practicing yoga at home. Their experienced team of yoga teachers also get right down to the business of the perfect body burn without hesitation.
The Yoga Collective adds new classes regularly and offers LIVE online yoga classes, so for people who like variety, The Yoga Collective could be exactly what you're looking for.
Keep your practice fresh every day by joining a live online yoga class on The Yoga Collective.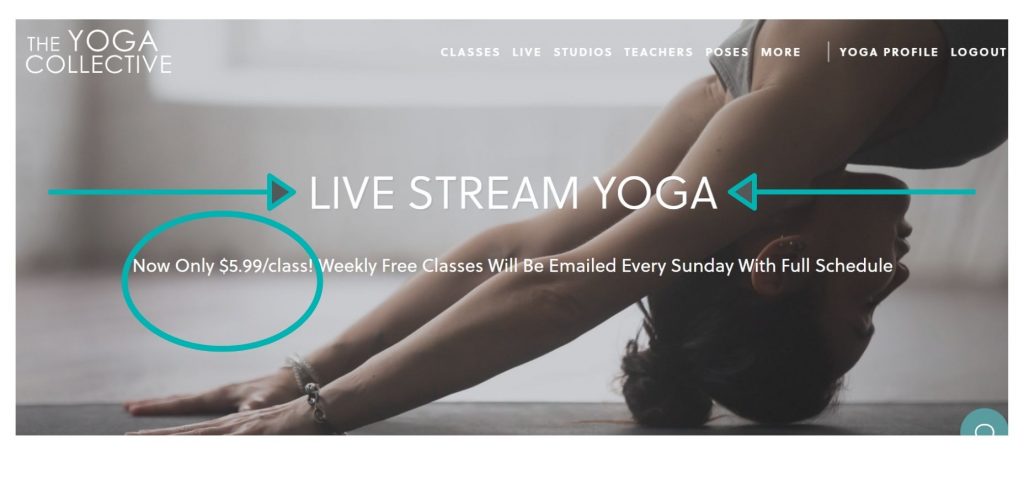 For a more focused approach, the Yoga collective offers opportunities to dive deeper and focus on a body area or practice style in their "Collections" section which are curated catalogs of videos that focus on particular areas of the body or types of flows.
The Yoga Collective Review: Site Overview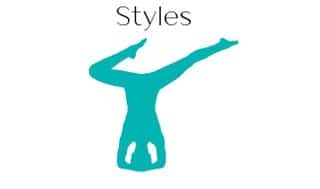 Chair, Devi Flow, Hatha, Meditation, Partner Yoga, Pilates, Postnatal, Power, Prenatal, Restorative, Vinyasa, Yin, Yoga Tone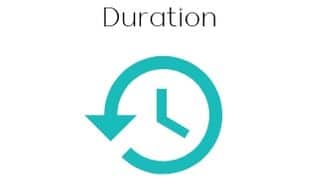 5 mins, 10 mins, 15 mins, 20 mins, 30 mins, 40 mins, 60 mins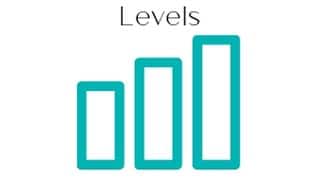 1, 1-2, 2, 2-3, 3
The online yoga classes at The Yoga Collective do not have a video preview, which we always love to see, but you can be assured that you'll be embarking on a great workout by pressing play on any of their classes.
One critique we might have of this online yoga studio is that the overall site search function is not as intuitive as it could be, but once a person decides whether they want to 'move' 'connect' or 'refresh', more search specific criteria will be presented and then you can decide on everything from level, time, teacher, and style.
Try out their free trial, and after your practice get some info from their chefs and meditation teachers, creating healthy recipes and giving Zen tips to inspire healthy living from the inside out.
Be sure to read our reviews of My Yoga Works, Yoga International, Do You Yoga and Omstars, too!
Curious about all of your options for online yoga classes? Be sure to check out all of our online yoga studio reviews to find your flow.

Discover more online yoga studios that cost only $10-$15/month!
Some online yoga studios and online yoga teacher training programs that are reviewed by The Yogatique may offer us an affiliate commission should you decide to sign up via our site. The Yogatique's mission is to be your comprehensive online yoga resource – we write reviews regardless of whether we receive an affiliate commission or not.
The Yoga Collective
Get 25% off The Yoga Collective with our exclusive offer! Join The Yoga Collective to gain access to thousands of beautiful online yoga classes at your fingertips. Their world-class yoga teachers will help you sculpt and tone your body with their powerful flows that will leave you feeling lighter, energized and strong!
PROS
25% discount on monthly or annual membership!
Great, challenging classes
Meticulous instruction and cueing
Live online yoga classes
CONS
No intro videos to preview classes or teacher bios
No mobile app
No downloadable classes
Add your review