Do you want to be challenged in your yoga teacher training journey and graduate with a yoga teaching certificate from one of the most acclaimed and thoughtfully curated online yoga teaching training programs? Do you want to dive deep into the study of yoga philosophy, anatomy, and the asanas and learn from a highly skilled and experienced group of yoga teachers? If you are shaking your head yes to all of this then this DoYogaWithMe online yoga teacher training review is for you!
Are you a person who is committed to excellence and you are on a path of self-development that is meaningful and purpose-driven? Do you want to make a healthy difference in people's lives? Keep reading to learn all about this awesome online YTT that offers everything you could want here.
---
Article content:
(Click any link below to jump directly to section)
---
Earn your yoga certification online with DoYogaWithMe
You may be familiar with DoYogaWithMe – one of the biggest names in online yoga. Well now, the world-class DoYogaWithMe teaching faculty has created a unique and world-class online yoga training course that you just must get in on if you're an aspiring yoga teacher or even a yoga enthusiast who wants to take your practice to the next level.
DoYogaWithMe's online yoga teacher certification program is an advanced and extensive Vinyasa and Hatha style yoga teacher training course that you can do completely online.
Their online program graduates skilled attendees who have a great foundation to build a successful career as a yoga teacher upon graduation.
Why become a yoga instructor online vs in-person training?
There are countless reasons why enrolling in yoga school online is comparable and perhaps even better than in-person training: the cost, the flexibility of the classes, the go-at-your-own pace learning style, the ability to watch the course classes as many times as necessary until you've got it down, the flexible payment plans, the ability to study under world-class yoga teachers – to just name a few.
In 2020 online yoga teacher training programs were launched by many of the most renowned yoga instructors and yoga studios making online yoga teacher training the new standard for earning a yoga teaching credential.
Prior to 2020, Brett Larkin and YogaRenew were essentially the only two options for online yoga training. But now, with online YTT popularity, it is no longer required of you to travel to an exotic far-off land for an in-person YTT retreat, take weeks away from work, family, or other commitments and spend thousands of dollars to pursue your yoga teaching ambitions.
Just like other professions, you can now fulfill the course requirements to become a yoga instructor online and for a fraction of what it used to cost. Unsure about pursuing yoga teaching as a career? Check out our top 5 reasons why becoming a yoga teacher could be more lucrative and full of more possibilities than you ever thought!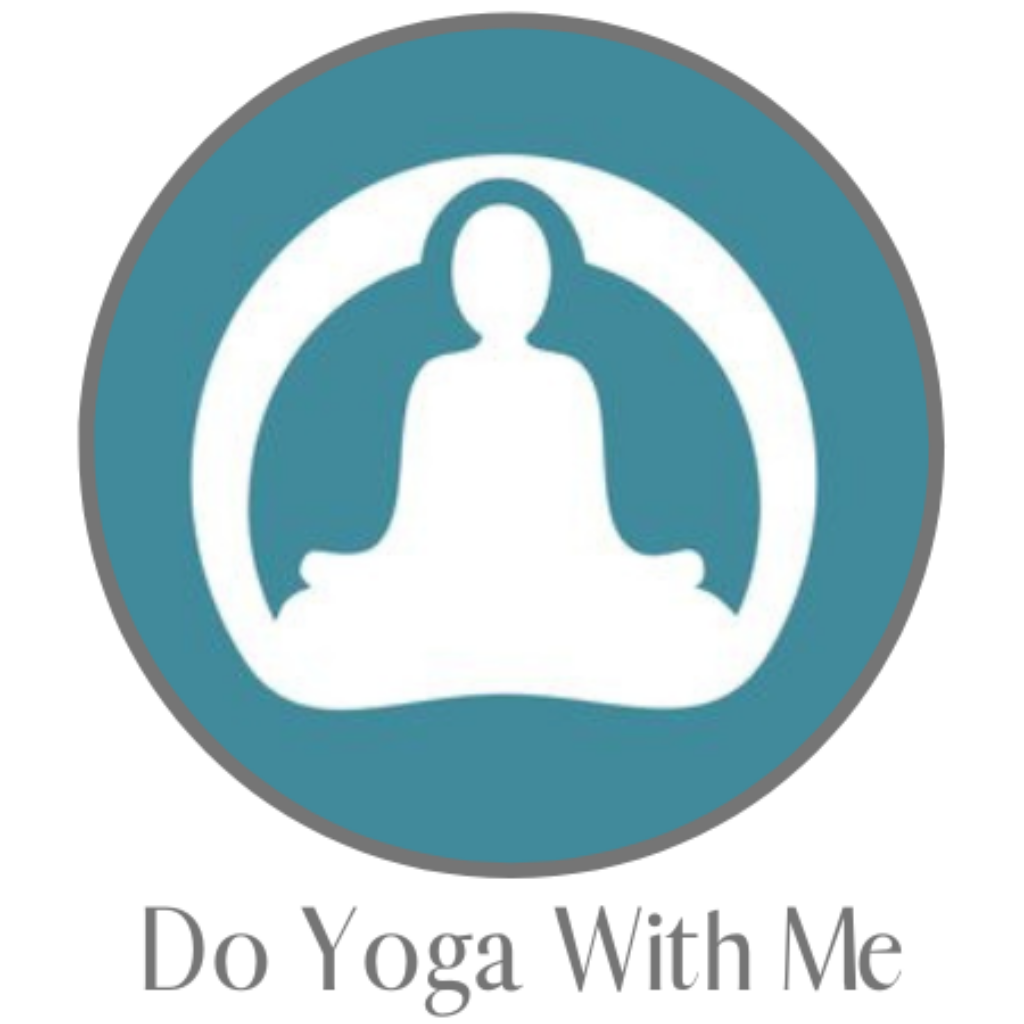 Visit DoYogaWithMe Below For:
Free online YTT orientation ✔️
Sneak peek at the syllabus ✔️
⬇Use code DYWM2FREE for 2 free months of yoga⬇
DoYogaWthMe online yoga teacher training review – all of the details you need to know
Even though the DoYogaWithMe online yoga teacher training program was 2-years in the making and took countless hours and resources to create, it is one of the most affordable online yoga instructor training from a known yoga school that exists. Many other popular online yoga schools will cost double or triple the price.
This is a course that was designed by Rachel Scott of DoYogaWithMe, who holds a master's degree in online education and who has also taught 4,000+ in-person RYT yoga teacher training. The learning modules and overall flow of the curriculum were constructed with meticulous attention to detail and with the intention of creating an exceptional online learning experience.
This 200+ hour program is thorough, in-depth, and well-constructed. It is not a course that was thrown together and put on the internet with the hope to turn and burn as many students as possible.
And, this is not a teacher training course where you may be under the guidance of a fresh yoga teacher who doesn't have years of real-world practical in-class teaching experience.
And lastly, it's not a program that you may find yourself in that is haphazardly presented, fly by the seat of your pants Zoom kind of classes with no modules or materials to study. This training was created by some of the industry's greatest educators that will set you up for success.
DoYogaWithMe course features:
Cost:
$1,150
Monthly Payment Plan Option:
Yes, 6 month
payment option
Teaching Certification:
200 hours or
250-hours
Style of Yoga:
Vinyasa & Hatha
Lifetime Access to Course Materials:
No
Live Online Access to Faculty:
Yes
Maximum Time Allowance to Complete Program:
18 months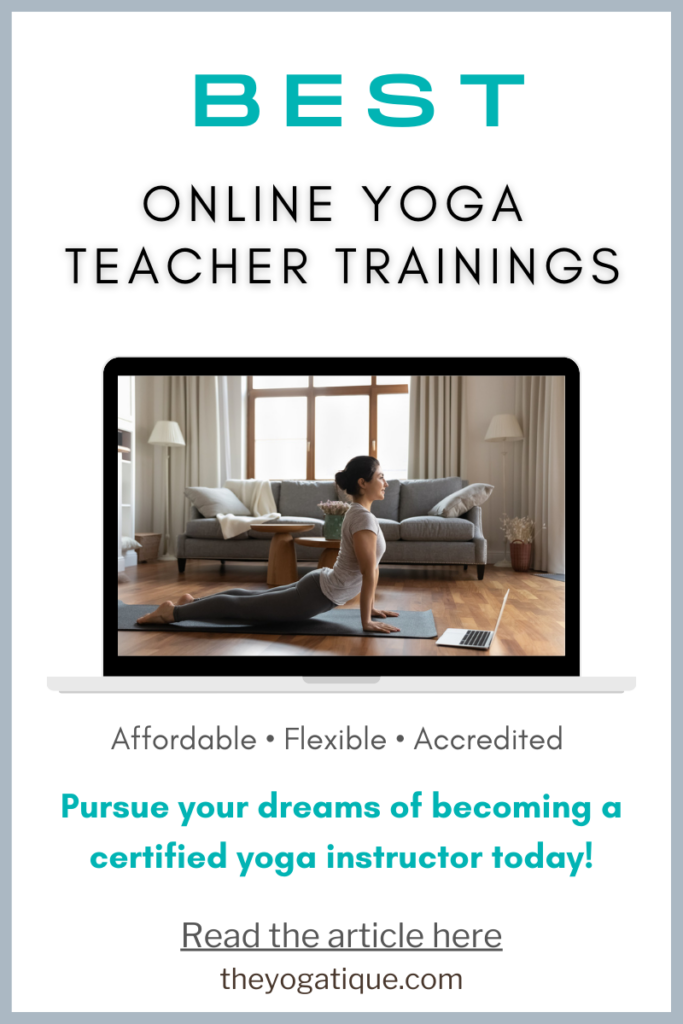 IS YOGA TEACHER TRAINING ON YOUR RADAR?
Online Yoga Teacher Training Offers
Affordability ✔️
Flexibility ✔️
Certification ✔️
Lifetime access ✔️
⬇Click below to discover the best Yoga Alliance registered online YTT's to join now ⬇
How to attend the DoYogaWithMe Yoga online instructor training
Although it is totally possible to begin your DoYogaWithMe online yoga teacher training program immediately with their self-paced option, DoYogaWithMe recommends that students join a cohort to move together through the educational curriculum.
By joining a cohort, you are more easily able to study with others, stay on pace with the coursework, and connect and network with other soon-to-be yoga instructors. Besides all of that, the DoYogaWithMe faculty is able to designate more one-on-one time to cohorts.
Cohorts will have opportunities to attend two free livestream classes per month taught by the DoYogaWithMe faculty, and attend monthly meetings with your cohort and DoYogaWithMe teachers.
Cohorts are an ideal way to move through the course with accountability partners while growing your yoga community.
The Yogatique Critique: DoYogaWithMe Review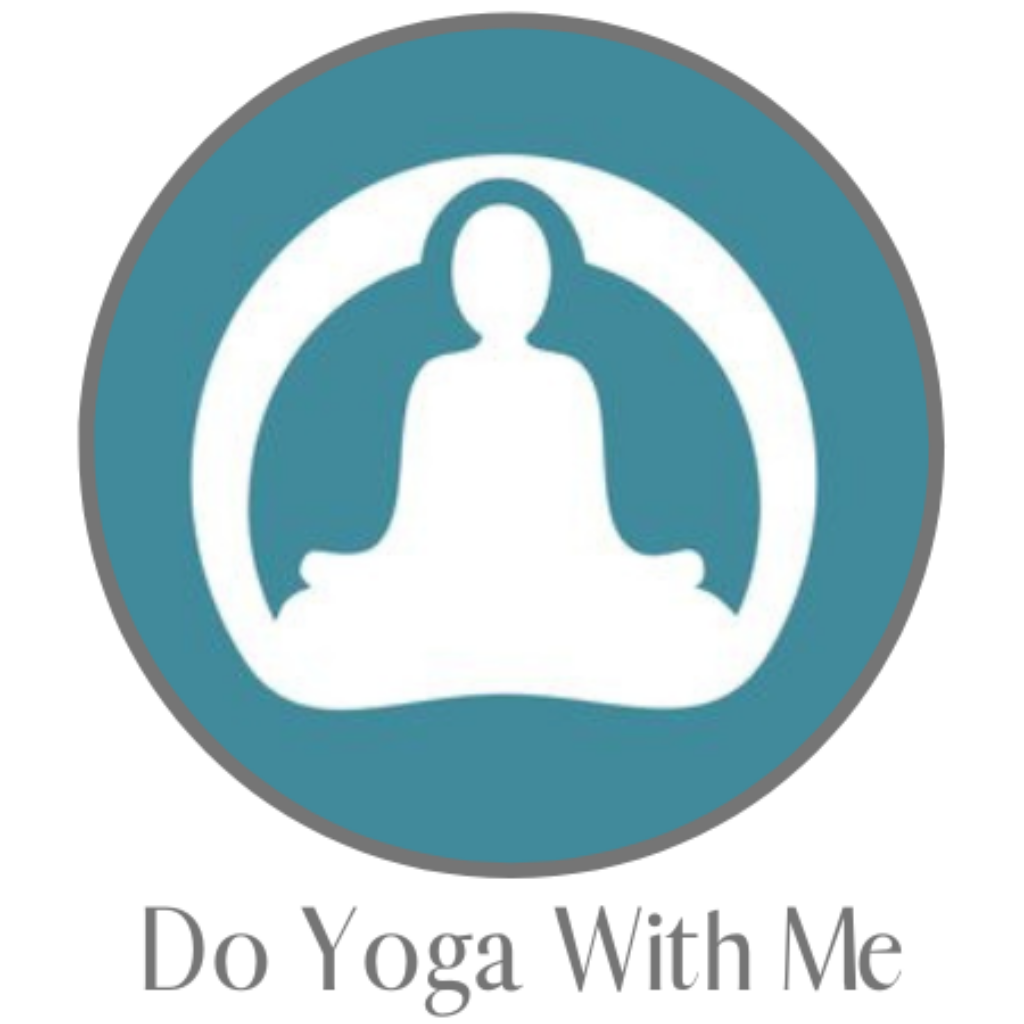 200-hr Certification
⬇Use code DYWM2FREE for 2 free months of yoga⬇
The DoYogaWithMe "basic" 200 hour curriculum is a robust 200 hour teaching program. Upon graduating from the DoYogaWithMe online yoga teacher training program you will be able to safely and effectively lead students online or in-person through yoga classes that are infused with your newly acquired deep understanding of yoga as a whole, your knowledge about the history of the practice, your intuitive understanding of the body and the mechanics of movement, your intelligent sequencing of the asanas, and more.
200-hour training syllabus includes
Principles of Teaching
Language of Anatomy
Anatomy of Bones and Joints, Muscles & Tissues, Hips, Core, Shoulders, Knee, Nervous System, Spine
Ethics of Yoga
Business of Yoga
Cueing
Overview of Yoga History
Sutras
Anatomy of Breathing
Pranayama
Bandhas
How to Lead a Guided Meditation
Introduction to the Chakras
3-course curriculum for the "basic" 200 hour certification
Level 1 (Online, self-paced): 80 hours
Level 2 (Online, self-paced): 80 hours
Level 3 (Online, livestream): 40 hours
Do you have access to the DoYogaWithMe teaching faculty?
One question that often comes up among students when in the research phase of choosing an online yoga teacher training program is about the accessibility to faculty at the various online programs they are looking into.
The DoYogaWithMe program allows for ample opportunity to connect with faculty to ask questions. As well as being able to attend the monthly faculty meeting with your cohorts and attend the two livestream classes specifically for teacher trainees twice/month, the program itself makes it easy to submit questions through the course's Q&A, and you can also email the faculty directly.
What is required to graduate from the DoYogaWithMe course?
You must pass the DoYogaWithMe online written exam with an 85% to pass (multiple attempts are ok). You will need to submit a video of you teaching to demonstrate the abilities, skills, and knowledge you have learned and participate in a 1 hour coaching call with a DYWM faculty member to review your work.
Next, it's time to develop your practical yoga teaching skills. Through practice teaching sessions, learning how to intelligently sequence flow sequences, asana labs, and more you will develop your own unique style and voice as a yoga teacher.
Successful completion of the above will earn you the DoYogaWithMe 200 hour yoga teacher certification, which is the minimum certification required by most establishments to begin teaching yoga online or in person.
Takeaway: DYME is by no means a cookie-cutter yoga teacher training. If it sounds a bit confusing, that's because it is! But it is also thorough and a great foundation to begin a career teaching yoga.
If you're still looking, another fantastic and thoughtfully produced yoga teacher training online is Santosha Yoga Institute's training. That and Drishti Beats are also definitely worth looking into.
The Maze Method's online yoga teacher training led by Rocky Heron and Noah Maze, and Awakening Yoga Academy, founded by Patrick Beach and Carling Harps are also good to investigate before making your final decision!
Some online yoga studios, online yoga teacher training programs, and brands that we write about may offer us a small commission should you decide to make a purchase or signup after reading our content. Thank you for enabling us to exist!