Brett Larkin Yoga Teacher Training Review – Discover All of the Details Here!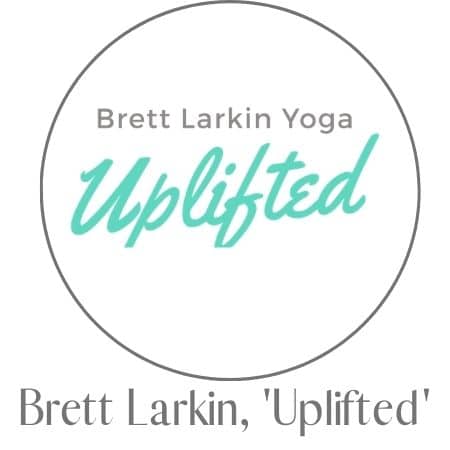 Brett Larkin Online Yoga Teacher Training Review
Brett Larkin teaches yoga for the modern world. Join her and go beyond the normal physical asana teachings in her interactive Yoga Alliance approved 200-hr online yoga teacher training programs. You will get to learn the time refined strategies she's used to develop her own online yoga business empire, and more. Read our review of Brett Larkin's online yoga teacher training program and be ready to be inspired!
Brett Larkin Review – Join the Online Yoga Teacher Training Revolution
Brett Larkin is one of the pioneers to offer an online yoga teacher training course. The business-savvy yogi has proven that with technology today it's totally possible to develop that same in-classroom connection and experience with your teacher and classmates online. Using her proprietary interactive platform Brett connects students with each other from all over the world for weekly online gatherings to interact with one another, ask questions, share tips, and refine each other's techniques.
Brett Larkin 'UpLifted' Course Costs:
| | |
| --- | --- |
| 200 hour | $2850 |
| 300 hour | $3387 |
Brett Larkin 'Uplifted' – A Unique Interactive Learning Experience
Brett's Uplifted online yoga teacher training is a 4 month program that includes over 3 hours of live video conferencing options per week to attend with fellow classmates as well as Brett herself, moderating the group discussions.
The modules in the Uplifted online teacher training are expansive. The material covered expounds upon everything from growing a social media audience to studying the sutras, to learning about sanskrit and the science of Ayurveda.
Looking for an accredited online yoga teacher training program that is a little bit more affordable?!
Besides sharing her own knowledge she's amassed from her own education and years of experience, Brett has recruited experts to add even more depth and value to the curriculum. The Uplifted online yoga teacher training includes classes taught by Tom Myers, fascia system expert and author of Anatomy Trains, and to break down anatomy into easily comprehendible classes, Kristin Keal author of MetaAnatomy co-teaches alongside Brett.
Brett Larkin Teaches An Uplifted Approach To Learning
How can you possibly perfect your poses without having your teacher adjusting your poses in person, you ask? As you can imagine, the Uplifted online yoga teacher training has an innovative solution to that too. Each week students will upload images of their poses for feedback from their peers and teachers.
Make Your Yoga Teacher Calling Your Career
An Uplifted online yoga teacher trainee is allowed a maximum time frame 18 months to complete the program. Upon passing exams and completing the curriculum, students receive an Uplifted teacher training certification and are ready to take their passion and turn it into a profession.
We can think of so many people this online yoga teacher training program could be perfect for. Someone who lives in a rural area, a globetrotter who never settles down, or a person who needs to learn on their time to be able to balance all of life's commitments.
The first question that might pop into your mind could be 'is this YTT approved by Yoga Alliance?' And the answer to that is – currently yes. But as with everything, Brett does it her way and upon completion you will earn your Uplifted Yoga Teacher Training Certificate.
We hope you agree after reading this review of Brett Larkin's online yoga teacher that this YTT is as rigorous as can be expected from any yoga teacher training, but by joining Upliften you get to learn on your terms. This is innovation and imagination at work!

Are you feeling inspired to become a part of the UpLifted community? Click here!
Interested in reading more in-depth online yoga teacher training reviews? Be sure to learn about The Yoga Collective's online yoga teacher training program and YogaRenew's affordable online yoga certification training and DoYogaWithMe's revolutionary online yoga instructor training, too!
Some online yoga studios and online yoga teacher training programs that are reviewed by The Yogatique may offer us an affiliate commission should you decide to sign up via our site. The Yogatique's mission is to be your comprehensive online yoga resource – we write reviews regardless of whether we receive an affiliate commission or not.