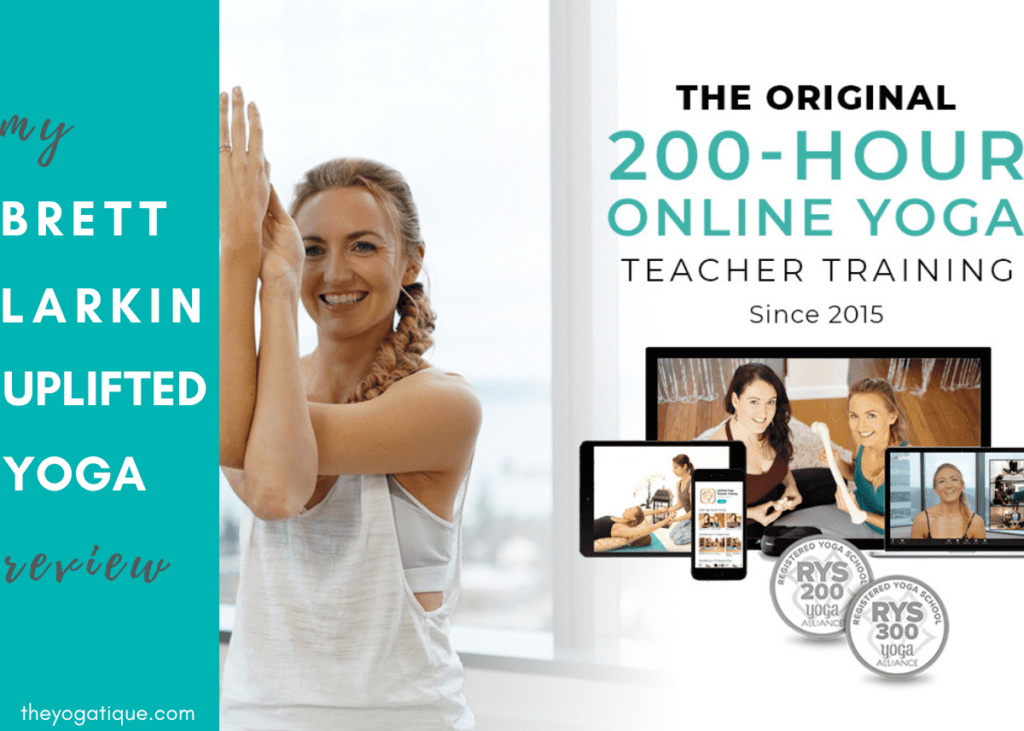 Brett Larkin teaches yoga for the modern world and personal transformation. Join her and go beyond the normal physical asana teachings in her interactive Yoga Alliance approved 200-hr and 300-hr online yoga teacher training programs. You will get to learn the time-refined strategies she's used to develop her wildly successful yoga empire and launch multiple successful yoga ventures. Read my review of Brett Larkin's online yoga teacher training program and be ready to feel inspired!
I am a member of Uplifted, and I am a huge fan of Brett Larkin. She is truly an amazing educator. I am also a CYT-200 (Certified Yoga Teacher 200-hr), and I have been practicing yoga for over 15 years.
Brett Larkin is one of the pioneers to offer an online yoga teacher training course. This business-savvy yogi has proven that with technology today, it's totally possible to develop that same in-classroom connection and experience with your teacher and classmates in an online learning environment.
Using her proprietary interactive platform, Brett connects students with each other from all over the world for weekly online gatherings to interact with one another, ask questions, share tips, and refine each other's techniques.
This mogul has been featured in Forbes, Entrepreneur, and more, and she's certainly one of the most successful online yoga educators in modern times. By joining her online yoga teacher training you will be given a successful blueprint for success that actually works.
---
Article content:
(Click any link below to jump directly to section)
---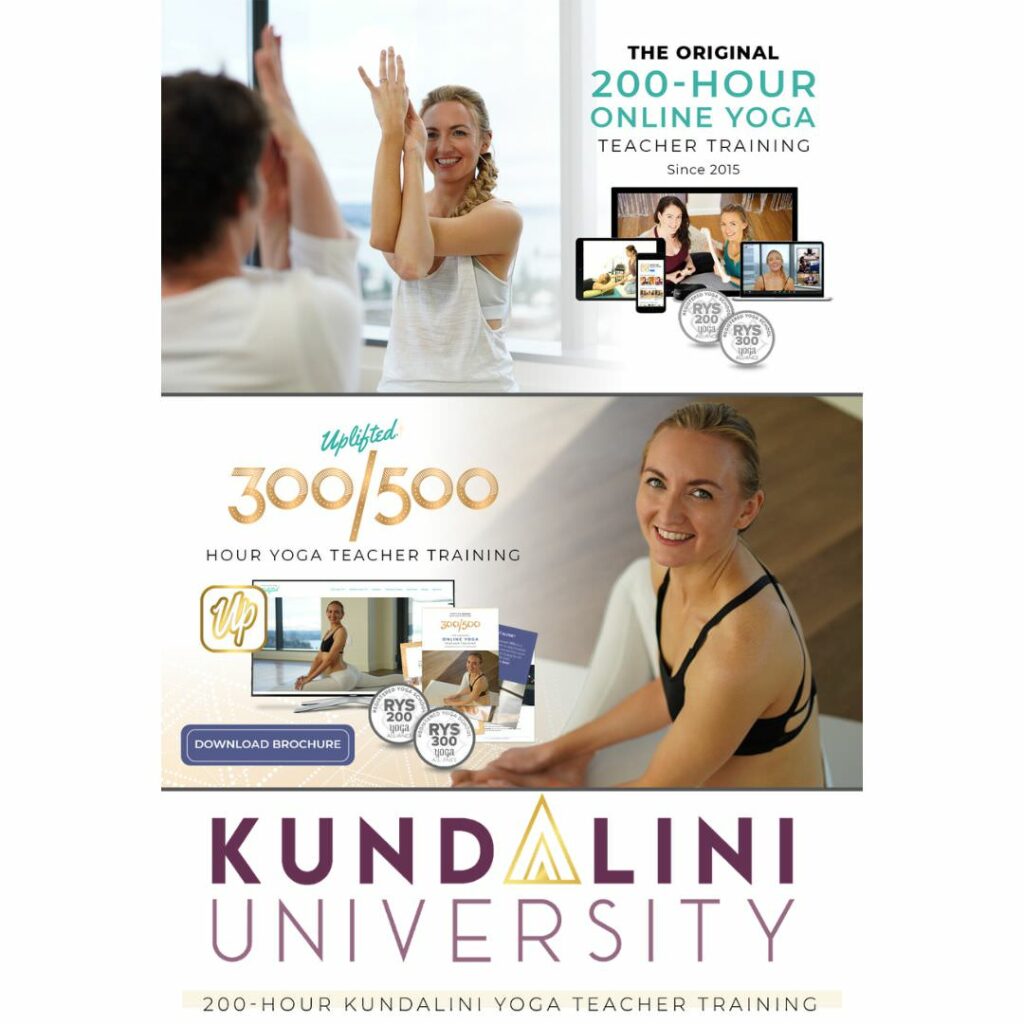 Visit Uplifted Yoga Below For:
Sneak peek at the syllabus
Free no obligation discovery call
Start today for $199
Brett Larkin Uplifted – a unique interactive learning experience
Brett's Uplifted online yoga teacher trainings are 4 month programs that include over 3 hours of live video conferencing options per week to attend with your fellow classmates as well as Brett herself and her ten trainers.
This blended hybrid course also has an online component. The video modules complement an impressive 600-page manual that's mailed to you (most online YTT's do not include a printable manual by the way). The manual is a great way to track your progress and complete additional quizzes to test your knowledge.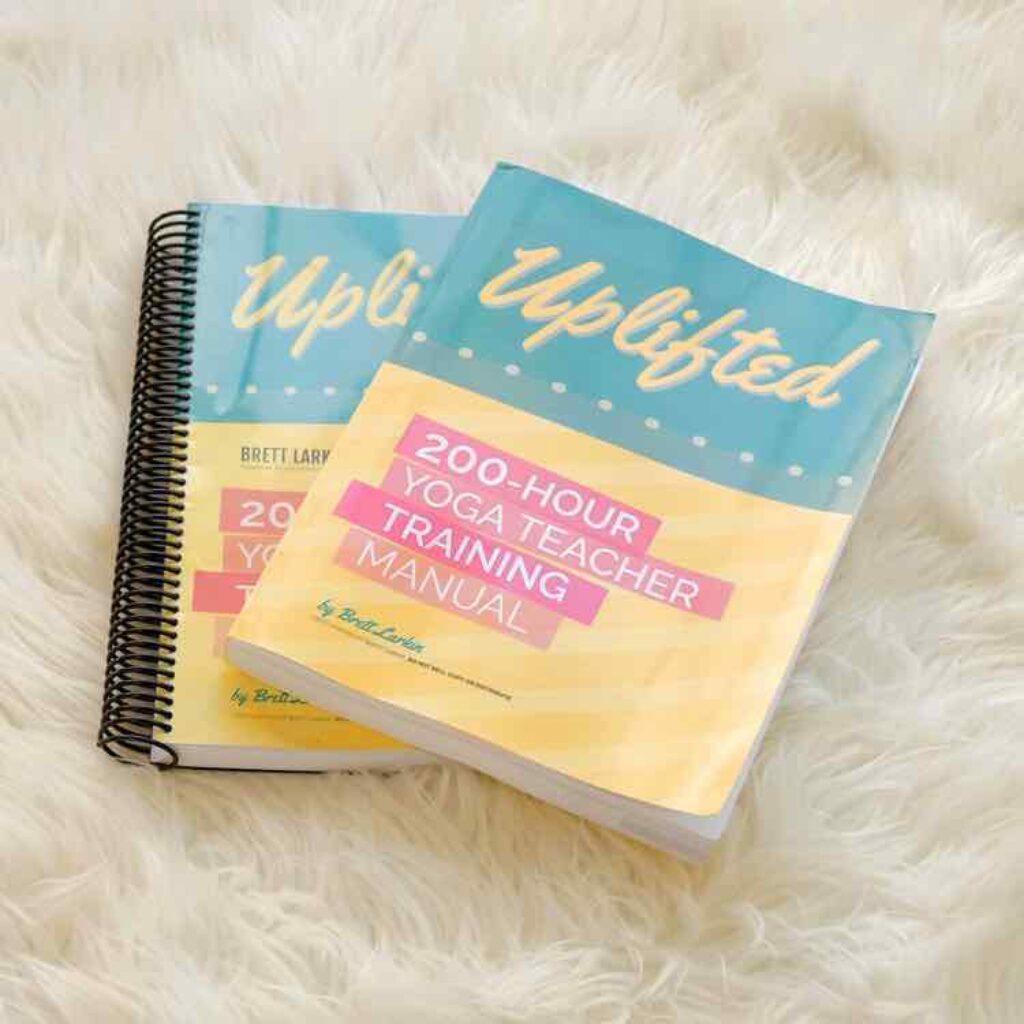 Besides sharing her own knowledge from over fifteen years specializing in teaching yoga online, Brett has recruited world-renowned experts to add even more depth and value to the curriculum.
The Uplifted online yoga teacher training includes classes taught by Tom Myers, fascia system expert and author of Anatomy Trains. And to break down yoga anatomy into easily comprehendible classes, Kristin Keal, author of MetaAnatomy co-teaches the anatomy portion of the course alongside Brett.
Is Uplifted legit?
Uplifted is definitely a legit online yoga school. There are literally hundreds of Uplifted grads teaching yoga worldwide. Students love the hybrid approach, which offers accountability and connection. Established in 2015, Uplifted has secured itself as a premium yoga teacher training, and it's not going anywhere.
Is Uplifted worth it?
While Uplifted is on the pricier side, it is certainly worth the investment if you want a high-touch and interactive yoga teacher training program that will have you certified in 4 months.
Uplifted online yoga teacher training course certification features:
Cost:
$159-$4897 depending on certification
Monthly Payment Plan Option:
14 months, 9 months, 4 months
*Get started now for $199
Teaching Certifications:
200 hour, 300 hour, 200 hour Kundalini
Style of Yoga:
Hatha
Lifetime Access to Course Materials:
Yes
Live Online Access to Faculty:
Yes
Maximum Time Allowance to Complete Program:
18 months
Uplifted core training course costs:
Uplifted continuing education course costs:
Uplifted payment plan options:
Pay in full
14 months, 9 months, 4 months (no added cost to tuition). Get started now for $199.
Uplifted ratings:
| | |
| --- | --- |
| Yoga Alliance Overall School Rating | 4.82/5 |
| Yoga Alliance Net Promoter Score | 8.9/10 |
| Facebook Reviews | 4.8/5 |
The Yogatique Critique: Brett Larkin Yoga Uplifted Review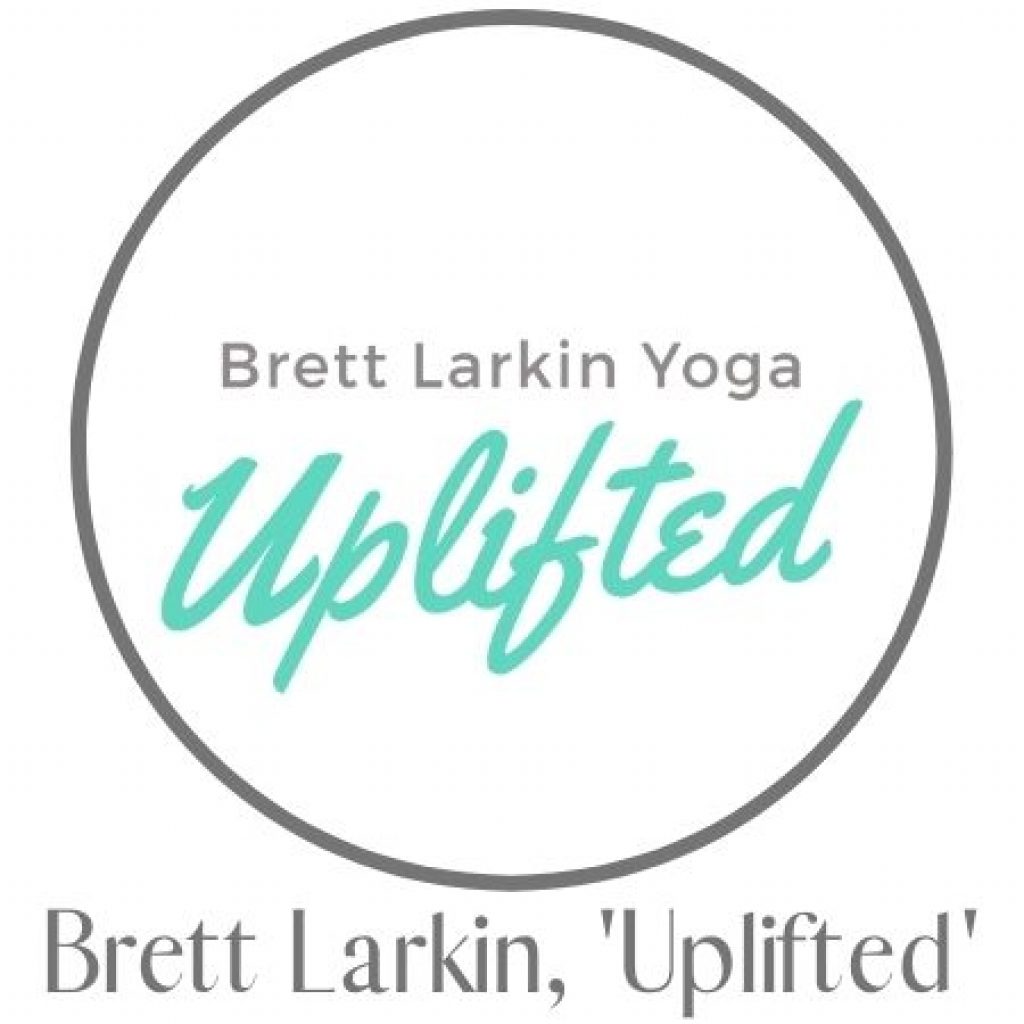 200-hr Certification
The modules in the Uplifted 200-hr online teacher training are expansive. This training features famous yoga teachers and best-selling wellness authors in the programs and experts in the field of anatomy and fascia.
The curriculum covers everything from growing a social media audience, to studying the Yoga Sutras, to learning about Sanskrit and the science of Ayurveda. It is extremely comprehensive!
200-hour training syllabus includes
Anatomy
Ayurveda
Cardiovascular & nervous system
Chakras and the subtle body
Effective cueing
Fascia system & body reading
Grounding & energy management
Injury management & modifications
Meditation techniques & teaching
Mindfulness
Online game plan & technical training
Pranayama techniques & teaching
Pre-Natal
Restorative yoga
Sequencing finding your voice
Social media marketing for Facebook & Instagram
Studio classes vs private clients
Tantra Nadis & the Gunas
The yoga sutras
Uplifted™ Alignment
Uplifted™ Body Reading – A 3D approach
Waivers, taxes & getting insured
Yoga, money, business
SEE course
UpLifted 200hr
The next training begins in January ✔️
4 month cohort/get certified in 4 months ✔️
Get started today for $199 ✔️
Enroll now to save your spot (trainings often sell out) ✔️
Get started on the required 100 hours of pre-live class home study ASAP ✔️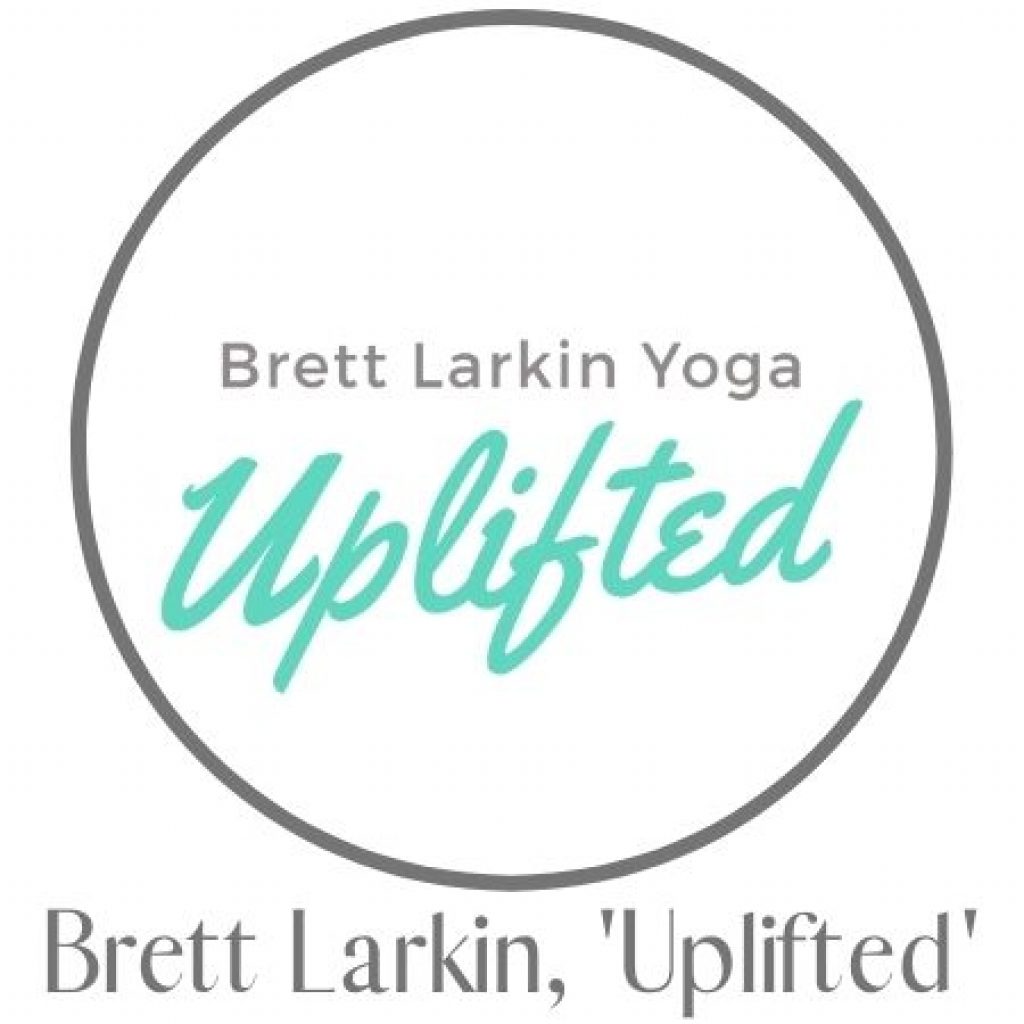 300/500-hr Certification
This advanced training builds on what you have already learned in your 200-hr training.
You must already be certified at the 200hr level to enroll.
This course dives more into the business aspect of yoga, which in fact is a very important aspect!
Upon completion of this course and after you have logged 100 teaching hours you will be able to register with Yoga Alliance as a RYT-500.
300-hour training syllabus includes
Module 1 – The Subtle/Soulful Self
Learn how to integrate Tantric philosophy and the Chakras into classes, workshops, and your students' personal lives.
Understand the energetic body better and more deeply develop your chanting and meditation practice.
Module 2 – Money/Mindset/Mantra
Get past limiting beliefs when it comes to your worth as a teacher and learn how to make money as a teacher and healer from someone who has actually done it – Brett.
Create revenue rituals and learn how to price your offerings right.
Module 3 – The Body & Branding
Go deeper into anatomy with Master Teacher, Danni Pomplun. Learn Myofascial release techniques and how to better diagnose and understand injuries.
Get to know your branding archetype and get personal feedback on your website design and copy.
Module 4 – Done For You Content/Classes/Workshops/Sacred Circles
Get pre-made lessons and plans that work from Brett and her team.
Examples – 6 series beginner yoga series, 6 series beginner mediation series, learn how to create your own signature package based on your unique skillset.
SEE course
UpLifted 300hr
The next training begins in January ✔️
4 month cohort/get certified in 4 months ✔️
Enroll now to save your spot (trainings often sell out) ✔️
Get started on the required 100 hours of pre-live class home study ASAP ✔️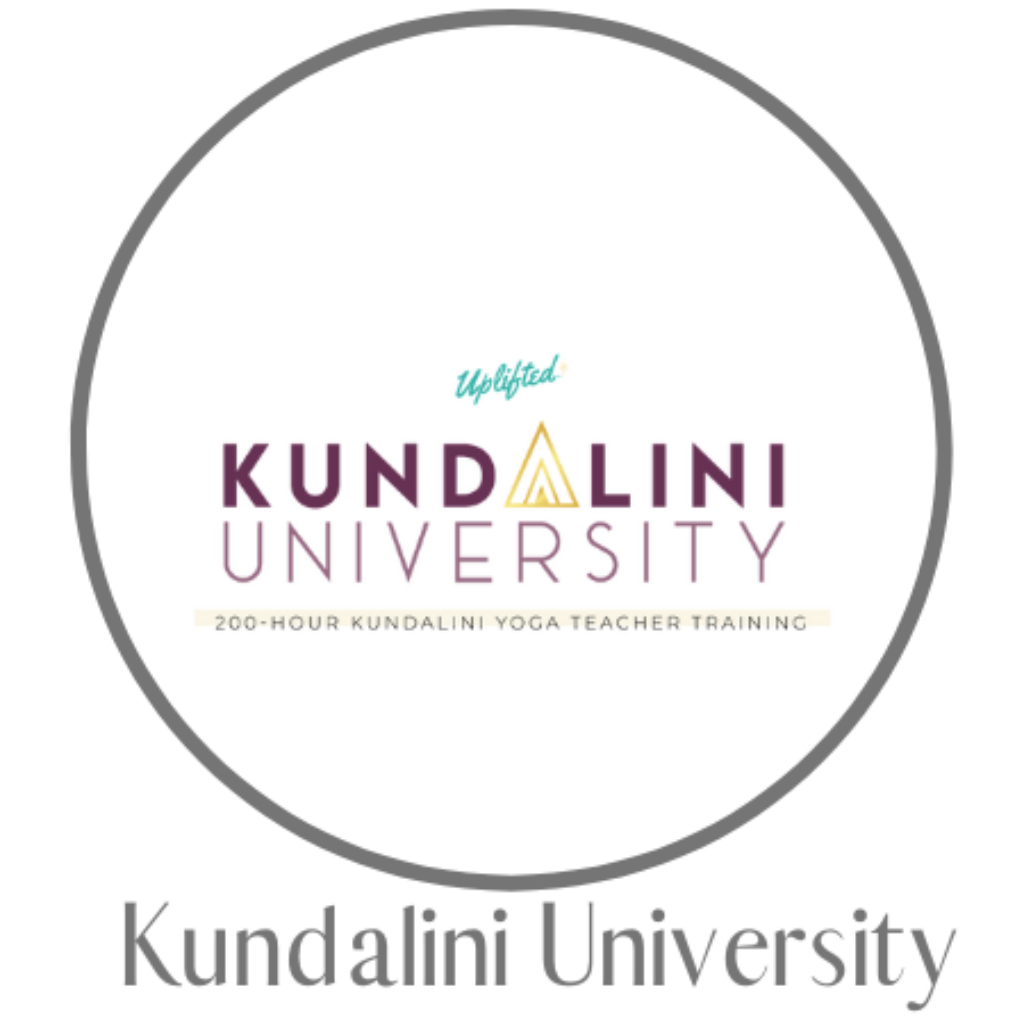 Kundalini University
200-hr Kundalini Certification
Kundalini University is a joint venture between master yoga teacher, Guru Singh and Brett. Yes, that Guru Singh that motivational speaker Tony Robbins refers to as family.
This unique and interactive Kundalini training is only offered 1X/year, and the next training date begins in September.
Guru Singh brings over 35 years of Kundalini wisdom and teacher training experience at the Kundalini Research Institute to this comprehensive program. While Brett brings her passion for interactive education, her savvy business strategies that all future and existing yoga teachers can replicate in their own businesses, and her talent for creating world-class online yoga certification courses.
Kundalini University will unveil to you your own inner teacher, master, and inner guru. This online Kundalini yoga teacher training experience promises to be profoundly enriching regardless of whether you want to deepen your practice or become a certified Kundalini yoga teacher. Guru Singh will help you reveal and recognize that you, above all, are your own guru.
The Kundalini University online yoga teacher training curriculum includes:
Role of a teacher
Sadhana daily practice
Cosmic history
History of life as described by ancient texts
Universal megaversal forces
Human history
Metaphysiology
Physiology
Yogic technology
Yoga heritage
Kundalini + Awakening
Meditation
Emotionology
Inner relationships
Maagic & Lawgic
Being intuitive
Humanology
Neutralizing bias bigotry & inequality
Alternative pathways of yoga
The business of teaching
SEE course
Kundalini University
The next Kundalini University training begins in September ✔️
4 month cohort/get certified in 4 months ✔️
You must complete Kundalini pre-training pathway coursework before the live sessions begin ✔️
Enroll now to save your spot – trainings often sell out ✔️
Is Brett Larkin registered with Yoga Alliance?
The Uplifted syllabus has been approved by the Yoga Alliance (see details of the syllabus above). This means that all required yoga teacher training subjects and teaching methods are covered, and the entire program meets Yoga Alliance standards.
Uplifted is a RYS (Registered Yoga School) with Yoga Alliance. Thus, you are eligible to register as a RYT (Registered Yoga Teacher) with Yoga Alliance upon successful completion of any Uplifted core YTT program.
If you are already a Registered Yoga Teacher, any Uplifted CE courses you successfully complete can count towards your required CE hours (Continuing Education).
And let's not forget that Brett was the first to offer online yoga teacher training, perfecting her system for five years before almost everyone else in the industry.
How much does Brett Larkin's online yoga teacher training cost
Brett's Uplifted 200 hour online yoga teacher training is priced at $2850 but don't worry, there are multiple payment options to help break the tuition up over many months with no added cost to the course price. In fact, you can get started for $199 right now with her 12 month payment plan.
The Uplifted 300 hour advanced online yoga teacher training is priced at $4897. 300hr trainings are always much more than 200hr trainings. This 300hr includes a Bridge program to bridge the gap between what you learned in your 200-hr versus what is taught in the Uplifted 200-hr. Make sense? That said, you are actually getting much more than a 300-hr YTT by signing up for the 300 hour Upflited program because it also includes the Bridge program.
There's no doubt that Brett has built an impeccable reputation for herself and her training, so honestly – these prices are justifiable.
What makes Uplifted different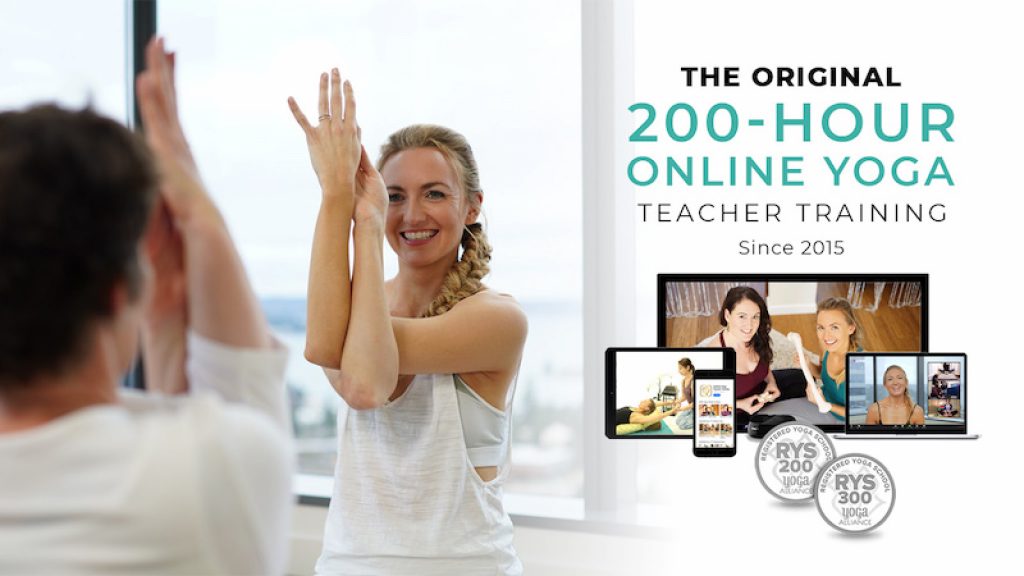 How can you possibly perfect your poses without having your instructor adjusting your poses in person, you ask? As you can imagine, the Uplifted online yoga teacher training has an innovative solution to that too.
Each week students upload images of their poses for feedback from their peers and teachers, and this is a requirement.
During your Uplifted teacher training, you will be getting constant feedback from the Uplifted educators as well as your classmates. This is really what makes Uplifted different from other yoga teacher trainings.
You're getting personalized feedback on your poses and on your teaching.
The courses are extremely well-organized and streamlined. There are no "outside of class" requirements, paperwork, or hour tracking, which most inexpensive YTT programs require.
Brett truly gets you INTO action around yoga. This structured live accountability and support is why 96% of the students graduate at the end of 4 months. They've had Brett, the same trainers, and fellow students, holding each other accountable and (literally) cheering each other on.
Where you are qualified to teach with an Uplifted Yoga certification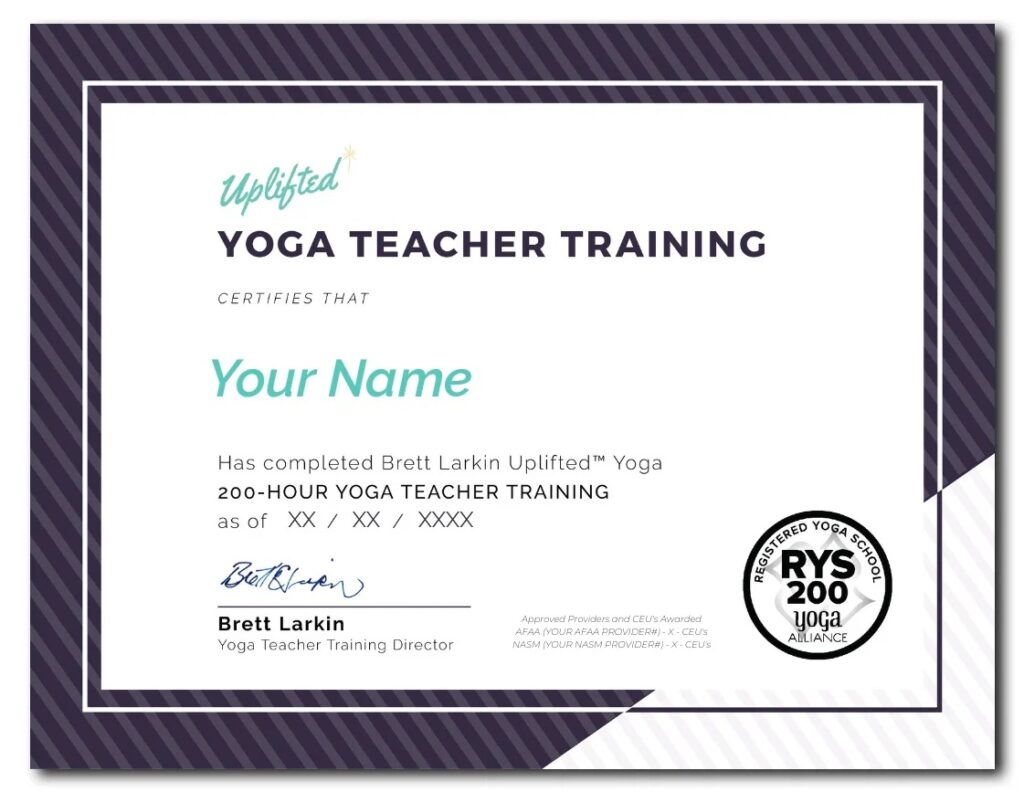 You will be qualified to teach yoga anywhere after completing this yoga teacher training. This includes yoga studios, teaching on YouTube, creating your own paid yoga membership platform, or creating your own yoga app. You will be qualified and certified to do it all!
In fact, there's really never been a better time to become an entrepreneur in the yoga space. The options of what you can do with a yoga teaching certificate are limitless with the rise in popularity of online yoga platforms like Glo, Alo Moves, and private membership communities, which many yogipreneurs launch after completing yoga teacher training.
Complete your yoga instructor certification, and follow your dreams of teaching. Or simply enroll to deepen your knowledge of yoga or to improve your personal practice. It's up to you.
Why you should become a certified yoga teacher today
If you're still on the fence about choosing yoga teaching as your career, check out our top 5 reasons to become a yoga teacher, which has some surprising facts about what a career as a yoga teacher offers!
Yoga teaching as a profession has a very bright future ahead with the popularity of online yoga classes and courses. Business opportunities are plentiful in the yoga industry.
As a yoga teacher, you have the opportunity to change lives on and off the mat. And your yoga teacher training journey will be one of self-discovery and inquisition.
Even if you don't have aspirations to actually teach yoga to students, you can still improve your self-practice and refine your alignment by going through a certification course.
Takeaway on my Brett Larkin Uplifted review
Pursue your yoga teaching ambitions with Brett Larkin – one of the pioneers in the online yoga teacher certification space and one of the best online yoga teacher training programs and you'll walk away with a profoundly deep understanding of yoga history, the asanas of yoga, and what it means to truly live yoga.
Interested in reading more in-depth online yoga teacher training reviews? Be sure to learn about The Yoga Collective's online yoga teacher training program, YogaRenew's affordable online yoga certification training, and DoYogaWithMe's revolutionary online yoga instructor training too. And if you are really budget-conscious, there are even less expensive yoga teacher training course options also (but you don't get the experience, wisdom, and business teachings from Brett, or the proprietary Uplifted training method, of course!).
FAQ about yoga teacher training
Is online yoga teacher training worth it?
Online yoga teacher training is absolutely worth it, and it is the new norm. With the sophistication of online platforms, you are able to get a very personal and in-depth yoga teacher training experience online. Online yoga teacher training is also, generally speaking, much more affordable than in-person yoga teacher training.
Is it illegal to teach yoga without a certification?
No, it is not illegal, but it would be very hard to become employed as a yoga teacher without a 200 hour yoga teaching certificate. Yoga itself is not a regulated industry, but most studios will require proof of completion of 200 hour yoga teacher training.
Some online yoga studios, online yoga teacher training programs, and brands that we write about may offer us a small commission should you decide to make a purchase or signup after reading our content. Thank you for enabling us to exist!