TINT Yoga Review – A Great Online Yoga Studio For Creative Flows
TINT Yoga is a boutique online yoga studio and the virtual home to many founders of different styles of yoga each hosting their online yoga classes in one online yoga space. In this TINT Yoga review, you'll learn about why we love this unique online yoga website that gives us the opportunity to explore new yoga styles rather than practice the same mainstream yoga styles that we're very well familiar with.
Becoming ever curious about TINT Yoga after seeing the Inside Flow Academy ads featuring Inside Flow founder Young Ho Kim, we just had to delve in to discover what TINT Yoga is all about. Interestingly, the acronym TINT stands for "there is no try" which is the common attitude that the yoga teachers featured on TINT all share. Success is the only option in the TINT Yoga mindset! The goal at TINT Yoga is to inspire their subscribers to harness their individuality and full potential.
The Yogatique Critique: TINT Yoga Review
TINT Yoga Features:
Monthly Cost:
$16.50-$25
Annual or
Biannual Cost:
Annual: $199
Biannual: $115
Free Trial:
Yes, 14 days
Mobile App:
Yes
Downloadable Classes:
Yes
Live Streaming Classes:
No
Number of Online Yoga Classes:
600+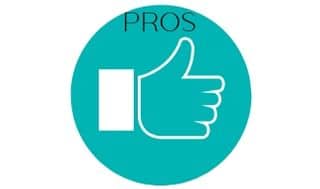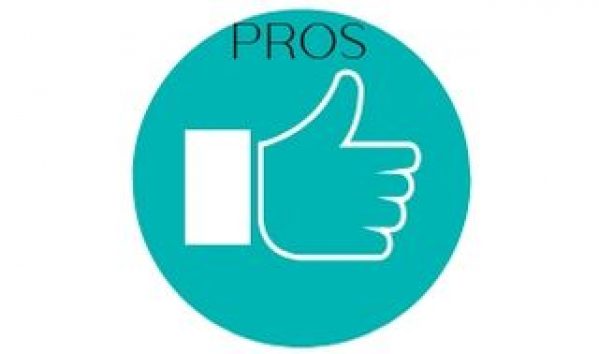 Creative content switch up your yoga routine and try a new, fresh style that you've never tried before.
Experienced teachers, the average teaching time of a TINT Yoga teacher is 15 years, so you know you're learning under experienced guidance.
20% discount off of Academy Courses as a member.
Multi-lingual instruction, English, German, and Korean classes offered.
TINT Yoga mobile app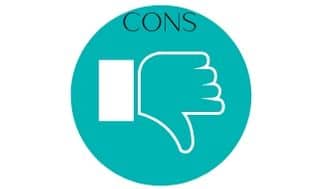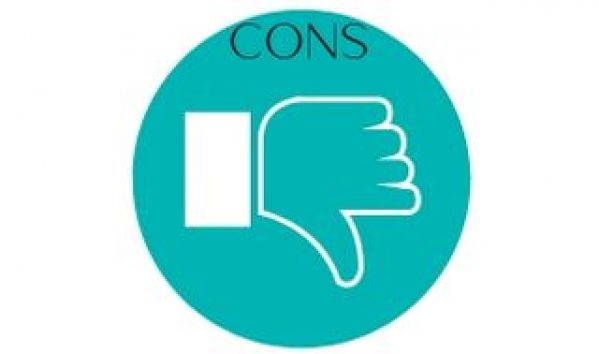 New content only added monthly, we'd like to see more regular updates.
Search filter could be enhanced to better display specific user search criteria for faster class finding.
Lacking quantity of full length 60 min+ classes.
TINT Yoga offers online yoga classes in three languages – English, German, and Korean.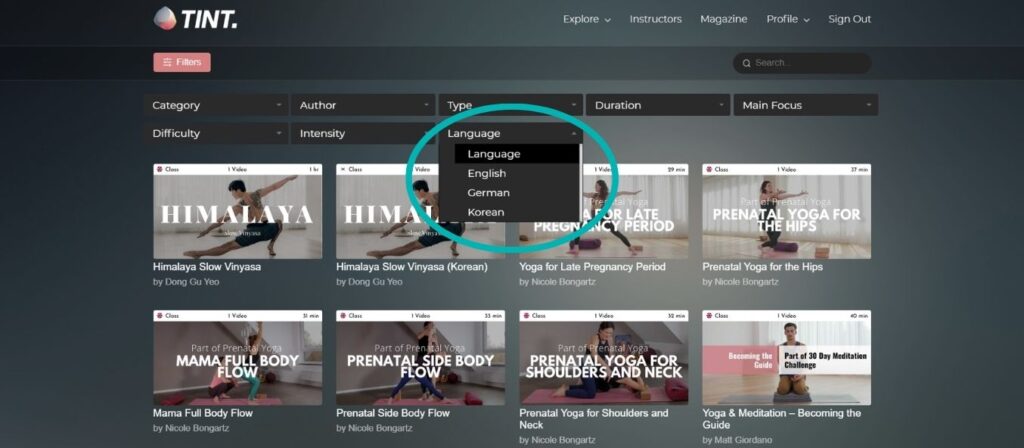 Subscribers to TINT Yoga get the chance to get very creative with their practice and may find themselves obsessed with a new style of yoga that they would have maybe never discovered had they not explored their online yoga videos. And with TINT Yoga cost being just $16-$25/ month to access such a unique array of content, we think that this progressive online yoga platform is definitely one worth trying.
Being that TINT Yoga is founded by Young Ho Kim who is a martial artist in every sense of the word, and founder of the Inside Flow method of yoga, there is a lot to offer to those who are fans of the Inside Flow yoga style. Besides countless online yoga classes led by Young, there are also many Inside Flow senior teachers who have classes on TINT Yoga as well.
This yoga platform is all about fusion. The fusion of cultures and fusion of style and their International roster of teachers is a representation of that.
TINT Yoga Site Overview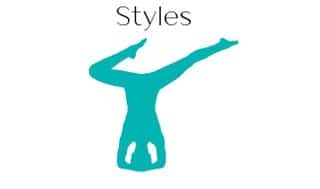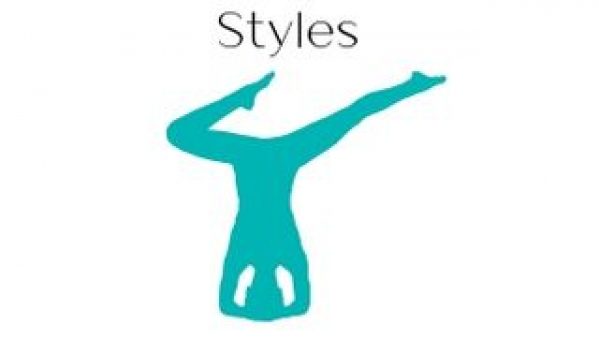 Bowspring, Budokon, Inside Flow, Vinyasa, Yin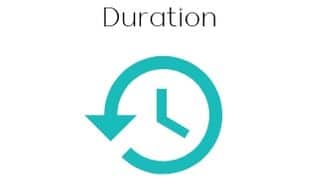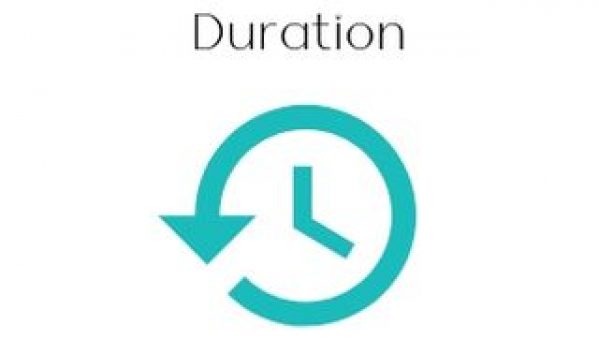 <10 mins, 10-20 mins, 20-30 mins, 30-45 mins, 45-60 mins, 60-90 mins, > 90 mins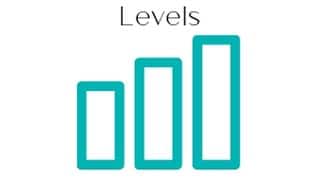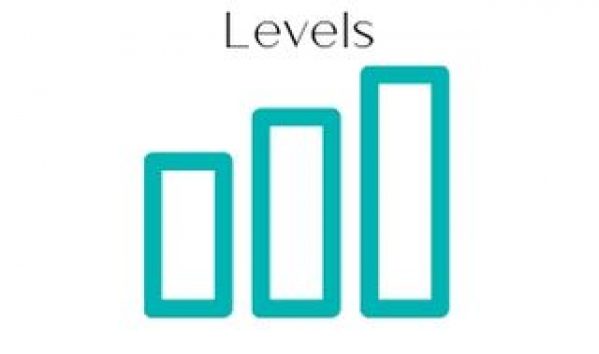 Casual Yogi, Experienced, Gentle, Challenging, Killing, New to Yogi, Yoga addict
As mentioned above, one thing we love about this yoga website is the variety of unusual yoga styles that are offered. For example, you can explore Bowspring yoga on TINT Yoga which is a style of yoga co-founded by Desi Springer and John Friend that focuses on the fascia and integrating intentional fascia training into the flows. Longtime yogis Desi and John lead all of the Bowspring yoga classes and Bowspring training plan bundles on TINT Yoga, which provides the full theory behind the method.
An inside look at Cristi Christensen's Soul Fire Elemental Activation series.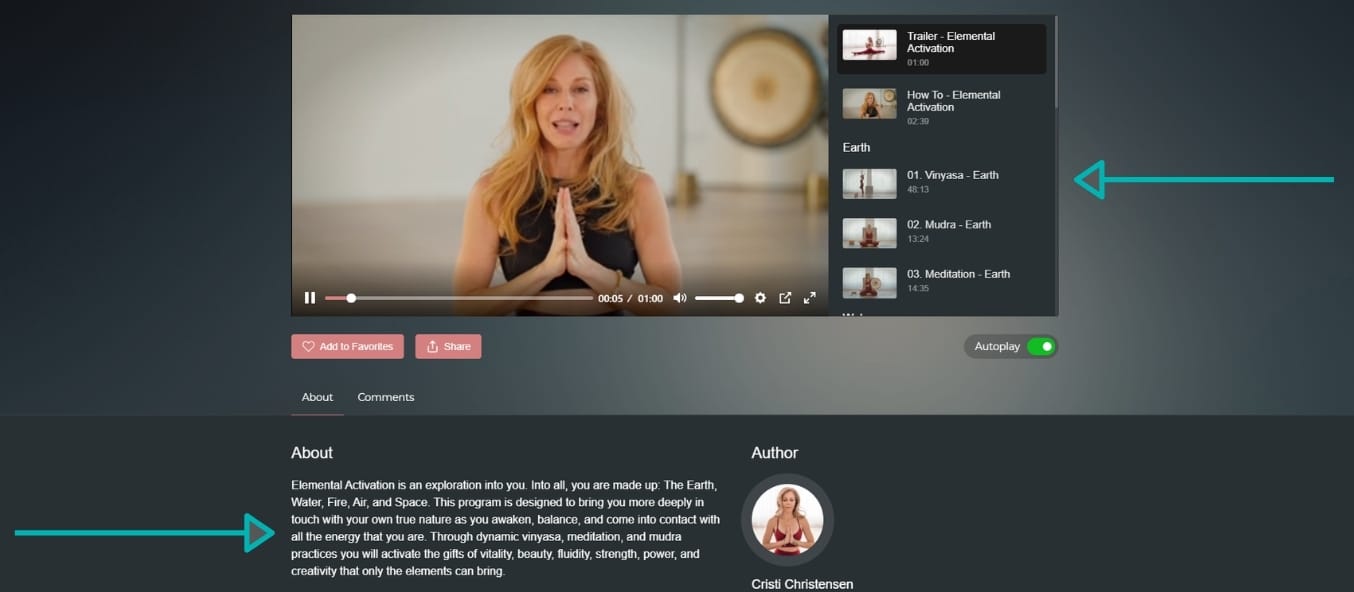 Desiree Rumbaugh co-founder of Widsom Warriors alongside Andrew Rivin also host their signature Wisdom Warriors yoga classes which is a yoga style that is all about being authentic to oneself and respecting and honoring individual limitations. Wisdom Warriors flows are both strong and mindful and specifically created for people over 50 years old. With nearly 20 Wisdom Warriors classes available on TINT Yoga currently, a person can get a good taste of what Wisdom Warriors is about.
By becoming a TINT Yoga member you also get access to TINT magazine which publishes great content about yoga-related topics for both students and teachers.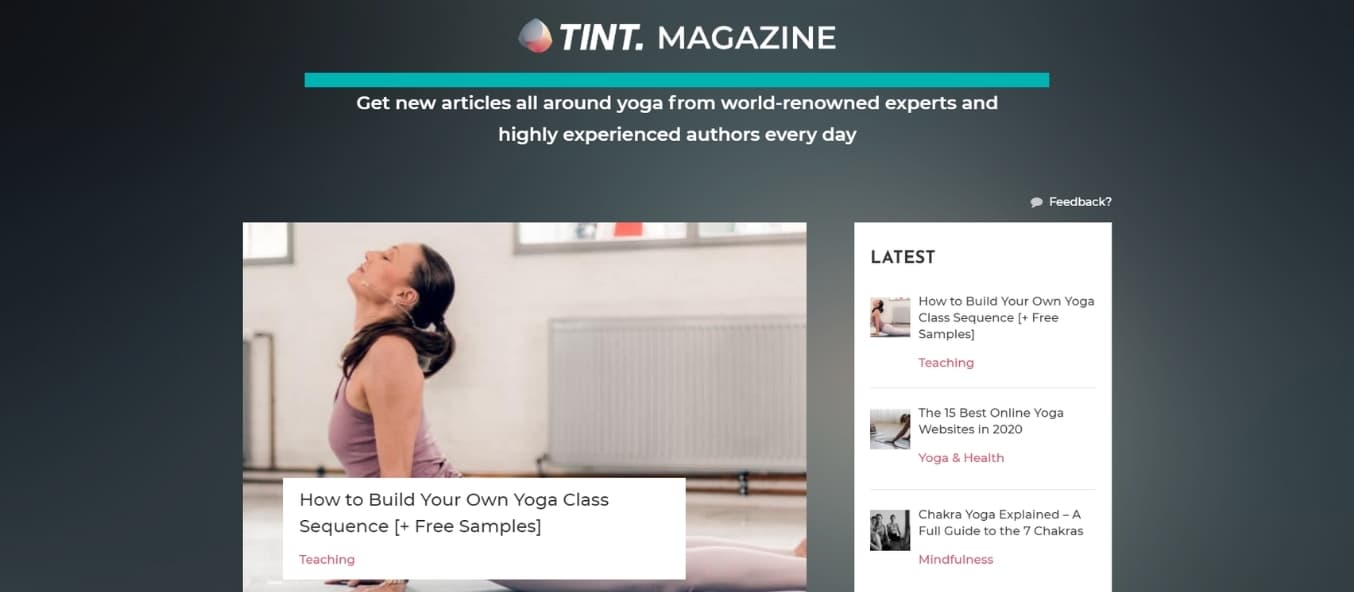 Cameron Shayne, founder of Budokon Yoga and Budokon University is one of the pioneers of mixing martial arts and contemporary yoga together. Cameron's Mobility for Movers series on TINT Yoga is perfect for anyone who is into primal flows and animalistic movement. We highly recommend trying Budokon yoga on TINT Yoga to get your body moving in ways that will help you feel open, free, and wild!
A sneak peek at what's included in the Inside Flow Academy training offered on TINT Yoga.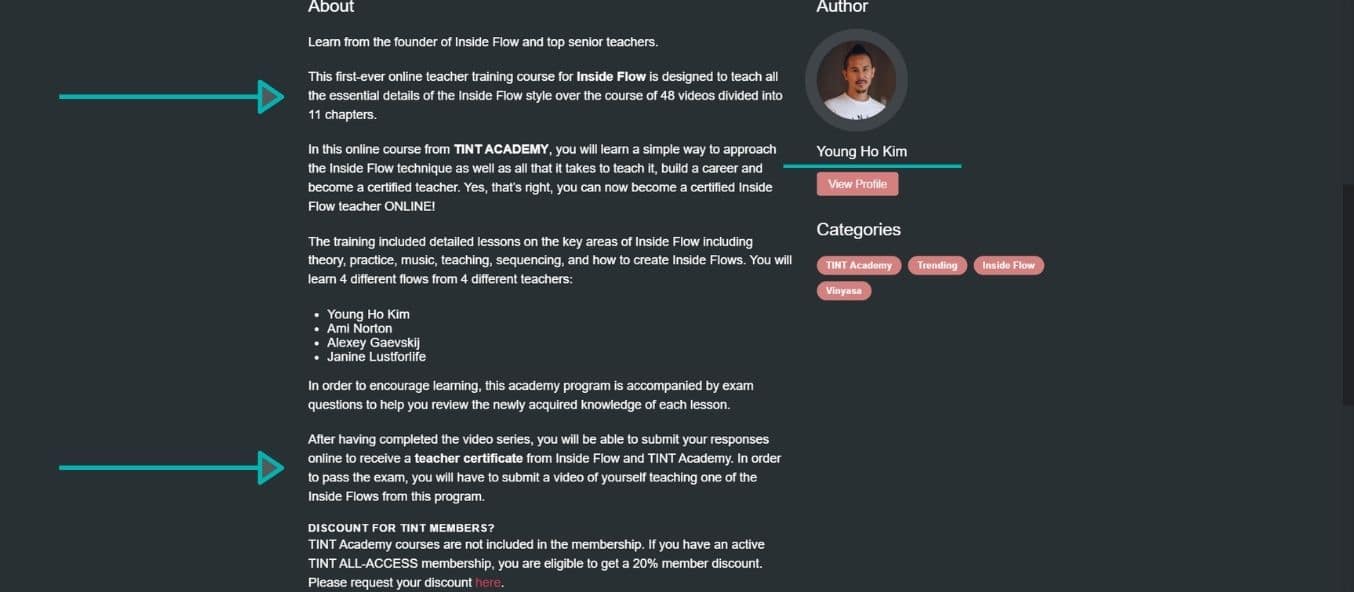 TINT Yoga is for the curious yogi and for the yogi who is craving some creativity. If new kinds of movements are what you crave then we definitely suggest you try TINT Yoga today!
Looking to learn about other online yoga studios that are also only $15-$20/month? Be sure to read our reviews about these other fantastic $15-$20/month online yoga studios and Yoga Download, Yoga Vibes, Yoga International, Alo Moves, Glo, Udaya, Do You Yoga, and Yoga Anytime, too!
Not feeling completely connected to TINT Yoga? Be sure to check out all of our online yoga class reviews to find your flow.
Some online yoga studios and online yoga teacher training programs that are reviewed by The Yogatique may offer us affiliate commission should you decide to sign up via our site. The Yogatique's mission is to be your comprehensive online yoga resource – we write reviews regardless of whether we receive an affiliate commission or not.
TINT Yoga
TINT Yoga is a great online yoga studio option for those craving creativity in their practice. Join TINT Yoga to become a certified Inside Flow yoga teacher, master Bowspring yoga, or discover an entirely new style of yoga that you may find yourself in love with!
PROS
Creative content
Experienced teachers
20% discount on Academy classes as a TINT Yoga subscriber
Mobile app
CONS
Not enough new content added regularly
Lacking full-length 60-minute flows
Site search functionality could be enhanced for easier user experience