Udaya is where health & wellness meets yoga & fitness. Udaya's sleek and progressive platform was established in 2011, and they have proven themselves to be one of the best online yoga studios to join to take compelling online yoga classes that are flawlessly cued and impeccably produced. Read our Udaya yoga review to learn about this dynamic online yoga studio and take advantage of our special 3-month free trial offer to Udaya!
If you've been wondering what is Udaya yoga, I've got the answers for you!
The Yogatique Critique – Udaya Yoga Review
The Yogatique Promo
3-month free trial!
Monthly Cost:
$18.99
Annual or Bi-Annual Cost:
Annual: N/A
Biannual: $90
Free Trial:
Yes, 3 months (special offer)
Mobile App:
No
Downloadable Classes:
No
LIVE Online Yoga Classes:
No
Number of Online Yoga Classes:
1,600+
---
Article content:
(Click any link below to jump directly to section)
---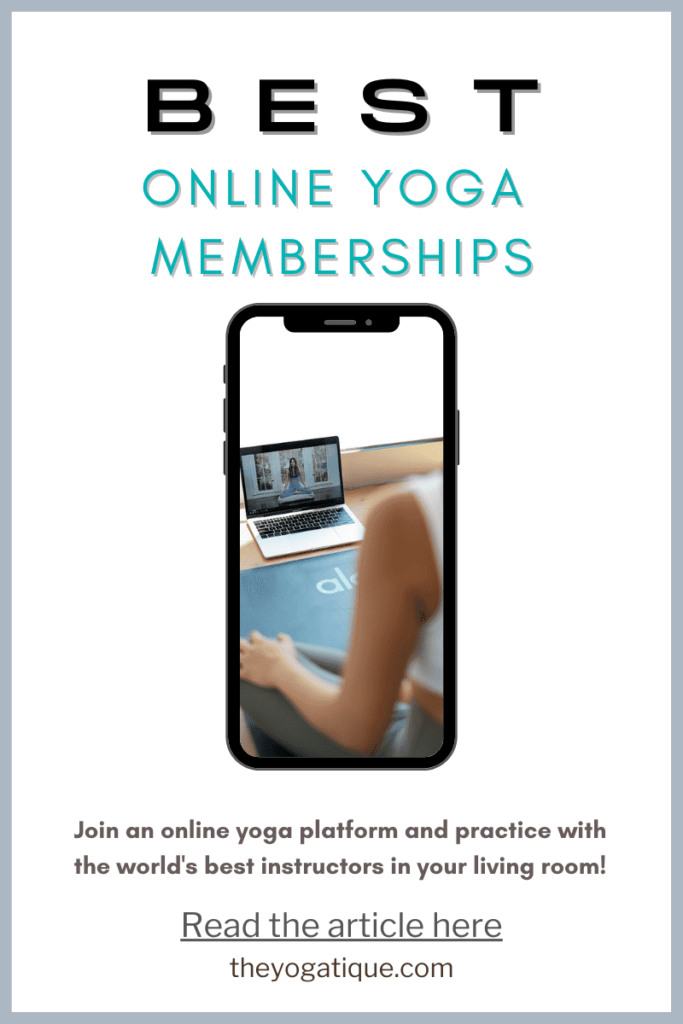 SEARCHING FOR THE BEST
ONLINE YOGA MEMBERSHIP TO JOIN?
Online Yoga Subscriptions Offer
Countless classes
Best instructors
⬇Click below for the best online yoga subscriptions⬇
Udaya Yoga Pros and Cons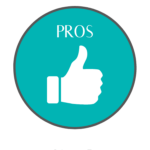 Impeccable video production.
Concise instruction and cuing.
Wide variety of yoga styles offered.
Vast array of content beyond yoga including barre, cycling, and fitness.
Engaging, inspiring and exciting classes.
Hundreds of full-length 60 minute classes.
5 new classes added each week.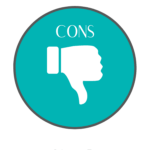 Cannot download classes.
No mobile app.
No class preview video.
The ins and outs of the Udaya Yoga website
In my Udaya yoga review, we discovered that Udaya is home to many of the world's most qualified and experienced yoga teachers, making it one of the best online studios that I've come across yet. And the video and sound production quality on Udaya are second to none.
Being that Udaya's classes are filmed in-studio, the personality of each of the Udaya yoga teachers really shines through when they are leading a class.
I love the emotions behind Udaya classes – the amazing teachers paired with music make taking a Udaya class a truly multi-sensorial experience. Like Udaya, TINT Yoga and Alo Moves also offer classes with sound if you like an auditory sound experience and a yoga workout in one.
Udaya Yoga's commitment to adding new yoga classes weekly
Udaya Yoga promises you 5 new classes per week added to the platform. This is a great guarantee to their members that there won't be any shortage of new classes for subscribers to take. Some other yoga platforms do not add new content regularly enough, making it challenging to find fresh new flows.
Udaya's commitment to keeping things fresh is refreshing. Two other studios that do a good job of pumping out new classes are DoYogaWithMe and Yoga International, both massive platforms with endless lists of teachers releasing new classes on rotation.
Udaya Yoga Review: Site Overview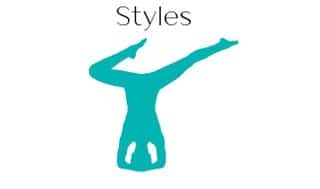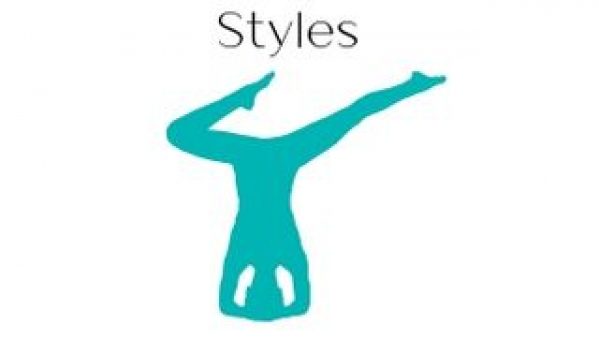 Acro, Ashtanga, Bhakti, Budukon Core, Forrest, Hatha, Iyengar, Jivamukti, Jnana, Krama, Kundalini, Power, Prana Vinyasa, Pranayama, Prenatal, Qi-Gong, Restorative, Rocket, Sculpt, Vinyasa, Yin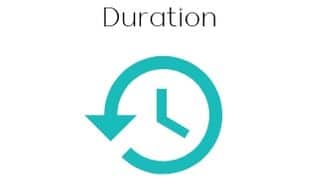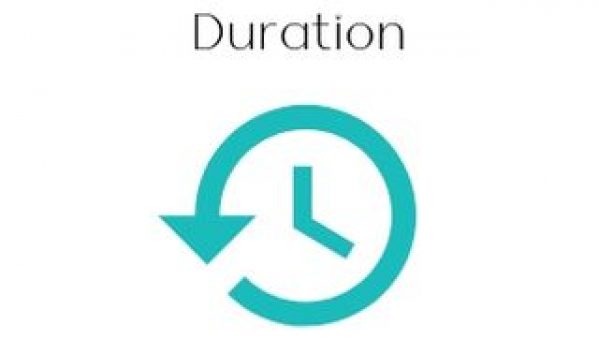 <10 min, 10-20 min, 20-30 min, 30-40 min, 40-50 min, 50-60 min, 60 min+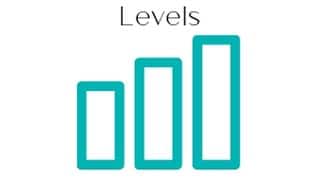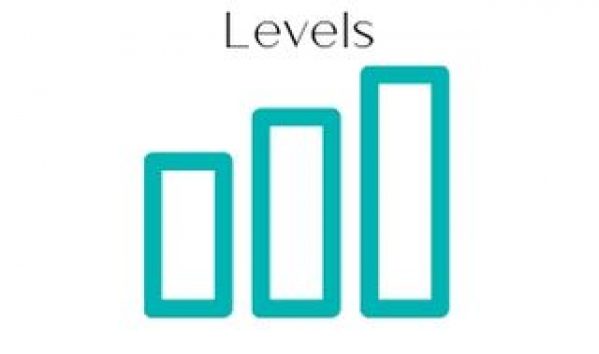 Beginner, Moderate, Intermediate, Advanced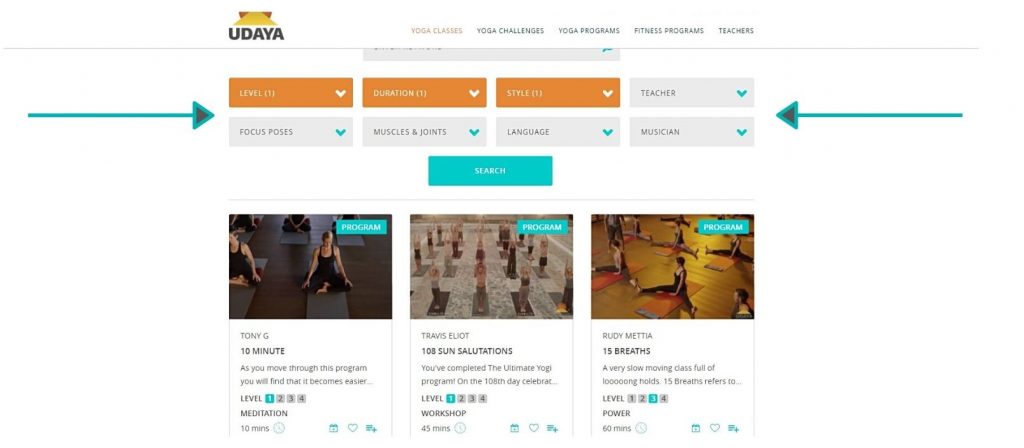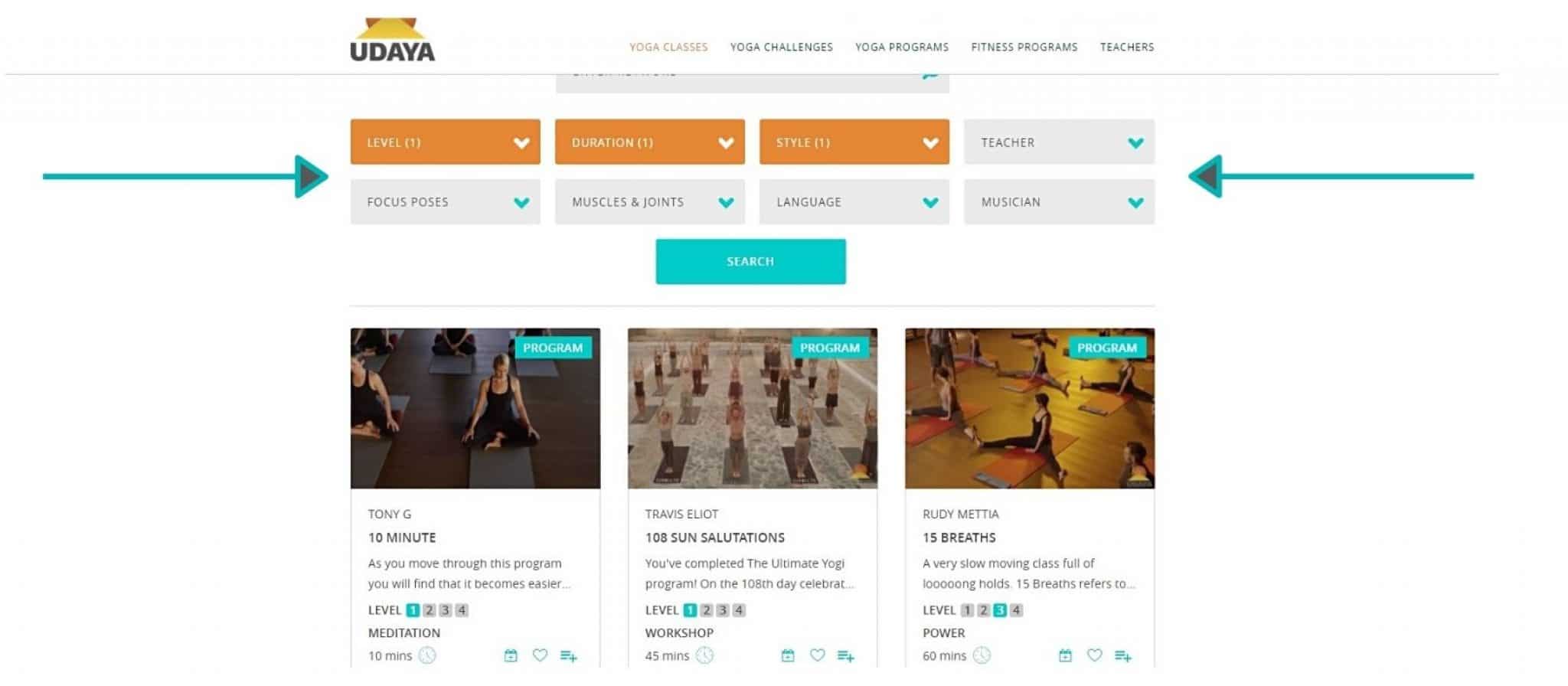 Udaya's easy-to-use interface
Another aspect that stood out to me when creating this Udaya Yoga review is that their platform is very well-designed and easy to use.
There are many different search features that make finding your flow quick and easy. An intuitive interface is really important to have when it comes to user experience.
Being able to easily find and select the perfect class to take for the moment in a sea of thousands can't be overstated!
Along with having hundreds of yoga classes, Udaya also offers pilates and barre classes, as well as nutrition classes, too.
Add that to their partnership with Pedal Spin cycling studio, and Udaya is truly an all-encompassing platform for fitness and yoga.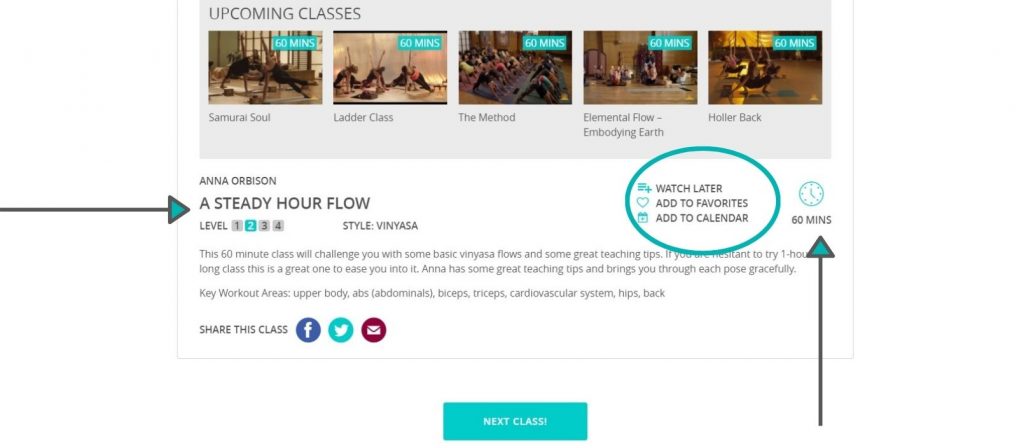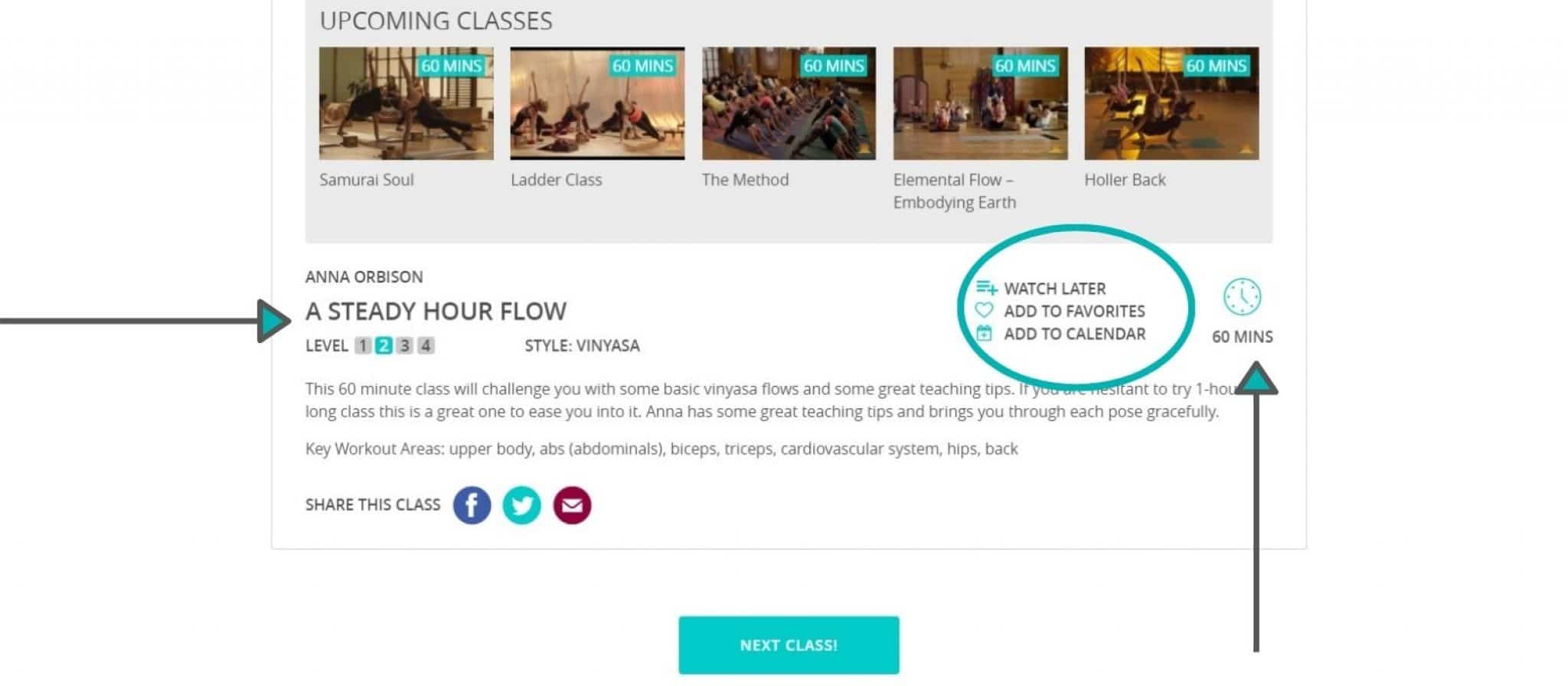 Join a challenge and get fit with Udaya
There are a number of general fitness and yoga challenges that you can join on Udaya, which run from 7 days to 45 days. So for those of you who are motivated by completing challenges, Udaya's challenges will be right up your alley.
Another alternative, if challenges keep you motivated, is Do You Yoga which seems to be running a new challenge every day.
Udaya Yoga's YouTube channel
When creating my Udaya yoga review, I also took a look at the Udaya YouTube channel. Their YouTube channel is a great way to get a feel for what to expect if you were to signup to become a Udaya member.
The Udaya YouTube channel is a perfect representation of the flawless video and sound production, and the precision instruction you can expect from this top-notch fitness studio.
You can even find a few Udaya full classes on their YouTube channel.
The yoga class by Temitope called Animal Spirit – The Lions Den is a great full-length Udaya yoga class available on YouTube.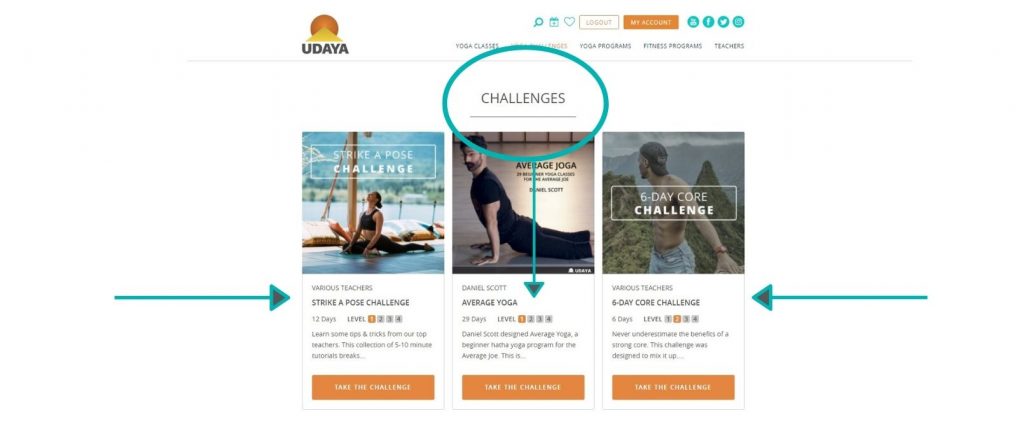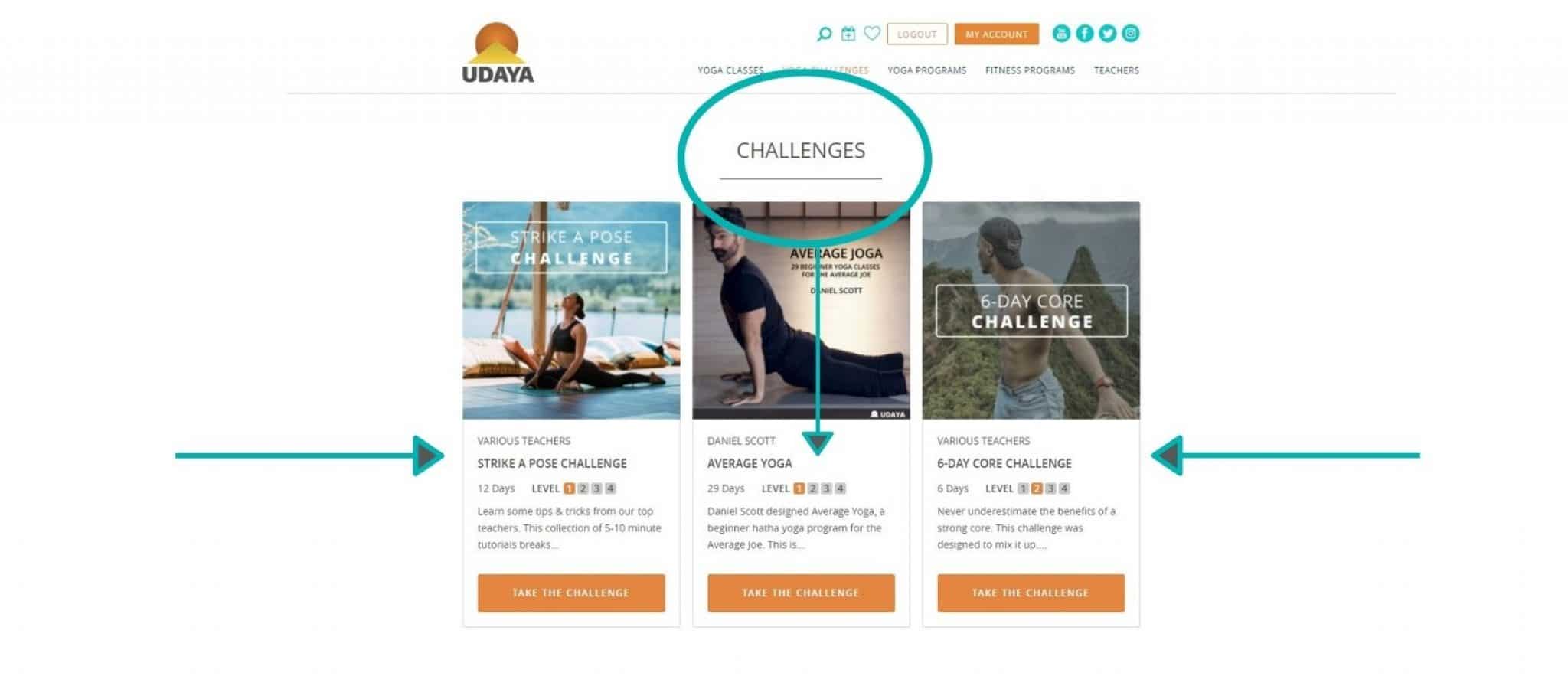 The Udaya yoga instructors
Udaya gives their members an opportunity to get to know all of their amazing and accomplished instructors through their teacher bios which are interesting and in-depth.
Just as it is important to connect and resonate with an in-studio yoga teacher, it is also important to have that same connection with your online yoga teacher.
In fact, it may be even more important so that you're not tempted to hit pause or stop!
That said, I recommend looking at teacher bios and previewing their teaching style to find the teachers who you relate to the most.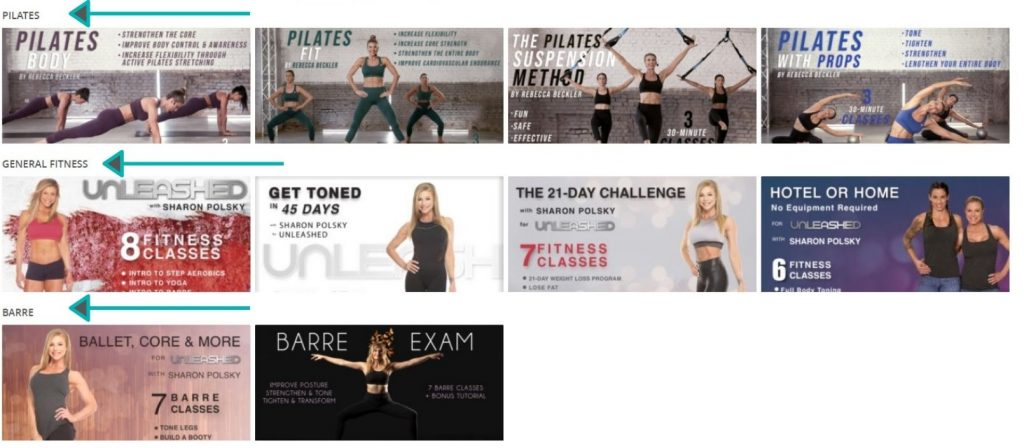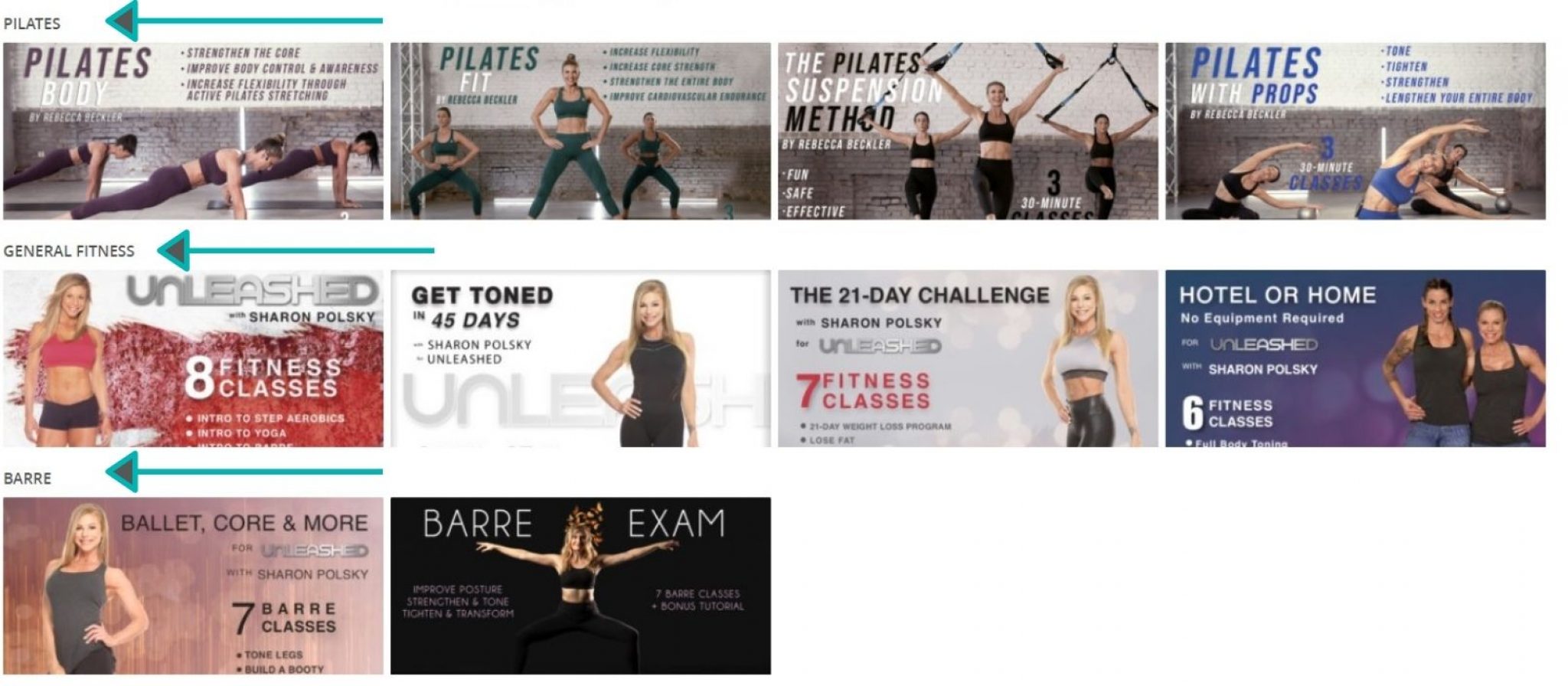 What's lacking and what we love about Udaya
A couple of areas that Udaya is lacking would be not having a mobile app and not being able to download classes.
One major benefit of taking online yoga classes is that you can take your favorite classes offline by downloading them to your device or computer. This capability actually comes in handy more than one might think!
For world travelers or just travelers in general, the ability to flow on the go is really great. So, I will hope for a mobile upgrade in the future from Udaya.
But, for busy yogis, Udaya's calendar feature is fantastic. Pre-schedule your weekly yoga classes online, just as you would schedule yourself for in-studio classes, and never miss a workout.
Takeaway Udaya Yoga review
Overall I am very impressed with Udaya's classes, content that goes beyond that mat, and quality on every front. I am a sucker for impeccable production because that makes all of the difference in the world when it comes to taking classes online – and Udaya nails it!
Visit Udaya below to take advantage of our special 3 month free trial offer.
Not feeling completely connected to Udaya? Then check out Man Flow Yoga and Yoga Anytime and see what you think. For LIVE class options and more, you can find what you're looking for on The Yogatique.
Some online yoga studios, online yoga teacher training programs, and brands that we write about may offer us a small commission should you decide to make a purchase or signup after reading our content. Thank you for enabling us to exist!
Udaya Yoga
You've got nothing to lose and everything to gain by signing up for our exclusive Udaya 3-month trial! With Udaya's fantastic teachers, perfect production, and diverse class offerings you're sure to find yourself quite content with this progressive online yoga platform.
PROS
Flawless production
Expansive content beyond yoga
High energy, charismatic teachers
3 month free trial
CONS
No downloadable content
No mobile app