With so many yoga teacher trainings out there, it can make choosing the right one feel like an impossible task sometimes! You want to go with a training that is established, vetted, thorough, high-quality, all of the things, right?! Well, Leah Sugerman of Nomad Yoga has multiple in-person and online yoga teacher training courses are all that, and more. My Leah Sugerman Nomad Yoga review has everything you want to know about her amazing training, and a sweet discount offer too!
There are many reasons why I recommend Leah Sugerman and her Nomad Yoga teacher trainings. Her courses are Yoga Alliance certified, affordable, incredibly comprehensive, and insanely in-depth.
The Nomad Yoga 200-hr yoga teacher training certification courses set themselves apart by being multi-style, covering Hatha, Vinyasa, Yin, and Restorative. Honestly, most other trainings do not go in-depth into multiple styles like this one does.
If you dream of doing a 200-hour in-person yoga teacher training in Thailand, Costa Rica, or Bali, or if you want to join an exotic yoga retreat, Leah's got you covered.
Nomad Yoga also has a comprehensive 200-hour online yoga teacher training certification course and several online CE (Continuing Education) courses which you'll learn more about below.
No need for you to spend DAYS scouring the web trying to find the perfect yoga teacher training anymore, because you may find what you need right here, right now.
---
Article content:
(Click any link below to jump directly to section)
---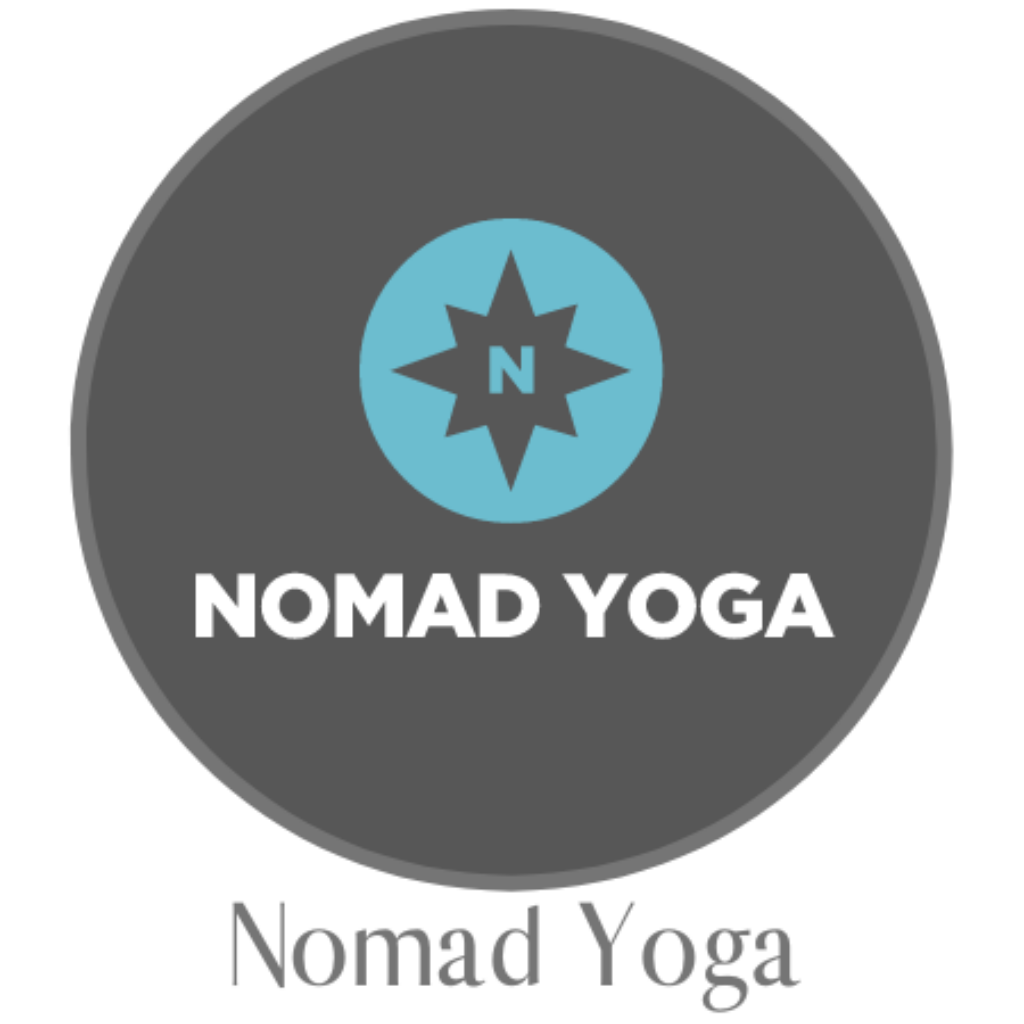 CHECK OUT NOMAD YOGA'S LATEST OFFERINGS!
200-hr teacher training in Bali, Costa Rica & Thailand ✔️

Discover the online courses and yoga teacher training

✔️
⬇Use code THEYOGATIQUE for $100 off⬇
About Leah Sugerman, The Nomadic Yogi
Nomad Yoga's lead educator and course curator is Leah Sugerman. Leah is a E-RYT 500 and YACEP with over 1,500 hours of training and over 3,000 hours of teaching.
Leah's teachings are centered around breath awareness, anatomical integrity, and playing with the juxtaposition of effort and ease. Leah is a world traveler, writer, and lifelong learner who teaches workshops, trainings, and retreats globally and also online.
Nomad Yoga offers 200-hour yoga teacher training certification courses in multiple exotic locations, including Bali and Thailand. In addition, she offers multiple online CE certifications, including Yin, Restorative, Anatomy, Yoga History, and Meditation.
Leah has been a featured writer for publications like Yoga Journal, Yoga International, Prevention Magazine, YogaUOnline, and more.
Yoga Alliance certification with Nomad Yoga
Leah first registered with Yoga Alliance in 2014. Her yoga teacher training, Nomad Yoga, was registered in 2018.
The Nomad Yoga online and in-person yoga teacher training syllabuses and courses have been approved by the Yoga Alliance, meaning all of the programs meet Yoga Alliance standards.
Being that Nomad Yoga is a RYS (Registered Yoga School) with Yoga Alliance, you can register as an RYT (Registered Yoga Teacher) upon completing the 200-hour program.
Completing one of their Continuing Education (CE) courses will count towards your required CE hours (Continuing Education) to keep your Yoga Alliance membership valid.
How much does Nomad Yoga teacher training cost?
Leah's in-person and online 200-hr yoga teacher trainings are extremely affordable. And even more so at $100 off with code THEYOGATIQUE.
Even the in-person trainings, set in the most stunning locations, won't break the bank. And, they are all-inclusive with 2 meals and accommodation.
In-person yoga teacher training with Leah Sugerman starts at $2,799 for 20-plus days of yoga, connection, food, nature, growth, and all-around pure bliss.
The Nomad Yoga's online 200-hour course is significantly cheaper at $999 for lifetime access and an overall awesome online learning journey.
The CE courses cost $99-$449, depending on the course.
Is Nomad Yoga legit?
Nomad Yoga is definitely legit. The school has an overall school rating of 4.7 on Yoga Alliance, and as mentioned above, Leah registered with Yoga Alliance in 2014.
Leah also has nearly 9,000 followers on her Instagram account, and a blog section on her website where you can discover tons of yoga tips, tricks, and insight.
Is Nomad Yoga worth it?
Grads of Nomad Yoga have nothing but glowing reviews to leave about their experiences.
Here's one review left by a past student "I really enjoyed this course and would recommend it to anyone interested in a YTT. I loved the teacher and would love to take another training of hers in the future. I felt like I learned so much. Leah is the sweetest soul ever."
Furthermore, these trainings include accommodation plus two meals per day, which many yoga teacher trainings do not include. Be sure to read all of the fine print when looking at courses, or you may end up someplace only to find out that you also need to pay for food, or even leave the training location for food.
Nomad Yoga in-person destination yoga teacher training
As mentioned, you have your choice of three stunning destinations for in-person yoga teacher training with Leah Sugerman. The locations are: Bali, Costa Rica, and Thailand. Hello paradise!
Take a look at the links below to see the stunning venues where each in-person training is held.
Nomad Yoga online training features:
| | |
| --- | --- |
| Cost: | $99-$2,899 depending on course |
| Monthly Payment Plan Option: | Upon request |
| Teaching Certifications: | 200 hour, CE courses |
| Style of Yoga: | Hatha, Vinyasa, Yin, Restorative |
| Lifetime Access to Online Course Materials: | Yes |
| Live Online Access to Faculty: | Yes |
| Maximum Time Allowance to Complete Online Courses: | Lifetime |
| Course materials include: | Yoga teacher training manual, video modules |
| Community support: | Three one-on-one calls with lead educator |
⬇Click the links below to learn more about each training on Nomad Yoga⬇
Nomad Yoga in-person teacher training course costs:
Nomad Yoga in-person retreat costs:
Nomad Yoga online course costs:
The Nomad Yoga 200-hr yoga teacher training certification syllabus includes:
Meditation
Alignment and pose modifications
History and philosophy of yoga
Pranayama (breathwork)
Sequencing yoga classes
Asana
Anatomy and biomechanics
Mantra
Sanskrit
Hands-on assists and adjustments
The business of teaching yoga
Example in-person daily schedule YTT 200:
Meditation
Morning Hatha/Vinyasa asana practice
Brunch buffet
Training sessions
Break and personal time
Training sessions
Evening Yin/Restorative asana practice
Dinner buffet
Nomad Yoga in-person yoga teacher training takeaway:
Training includes
Accommodation & 2 meals per day.
Nomad Yoga yoga teacher training manual, props.
Duration
20-21 days
Price
$2,799 + (depending on room choice)
*EARLY BIRD PRICING AVAILABLE NOW*
Payment plan options
Multiple
Style of yoga
Hatha/Vinyasa Yin & Restorative
Yoga teacher certifications offered
200-hour
Yoga Alliance Registered School
Yes
Yoga Alliance rating
4.7/5
Dates 200-hr
Multiple
Location
Bali, Costa Rica, Thailand
see trainings
Leah Sugerman, Nomad Yoga
Use code THEYOGATIQUE for $100 off tuition
Takeaway on Leah Sugerman Nomad Yoga review
Leah Sugerman's Nomad Yoga trainings are a great choice if you are seeking a multi-style intimate in-person yoga teacher training, or an affordable online yoga teacher training. With countless glowing reviews, you can be assured that you are making a good choice if you choose Nomad Yoga for your yoga teacher training certification experience.
Some online yoga studios, online yoga teacher training programs, and brands that we write about may offer us a small commission should you decide to make a purchase or signup after reading our content. Thank you for enabling us to exist!